How to dress like Chic Nerd Boy. Gone are the days when looking like a nerd was embarrassing. Guess what? Nerds have not bullied anymore. They are the new trendsetters. The nerdy look is cool and in trend this season. It is basically a style based on typical nerd classics such as glasses, shirts etc. Pulling off the geek/nerdy look is easy and simple, and the best part is there are no rules when it comes to dressing like a nerd.
For some more amazing ideas, check out [highlight]cowboy outfits-20 ideas on how to dress like cowboy[/highlight] and [highlight]Funky jeans for boys-20 most funky jeans for teenage guys[/highlight].
Geeky Nerd Look for Guys
You can use your own imagination and create your own style. We have put together for you different cute and modern outfits that will help you dress like a nerdy boy. Have a look!
#18 – Cool Sweater For Winters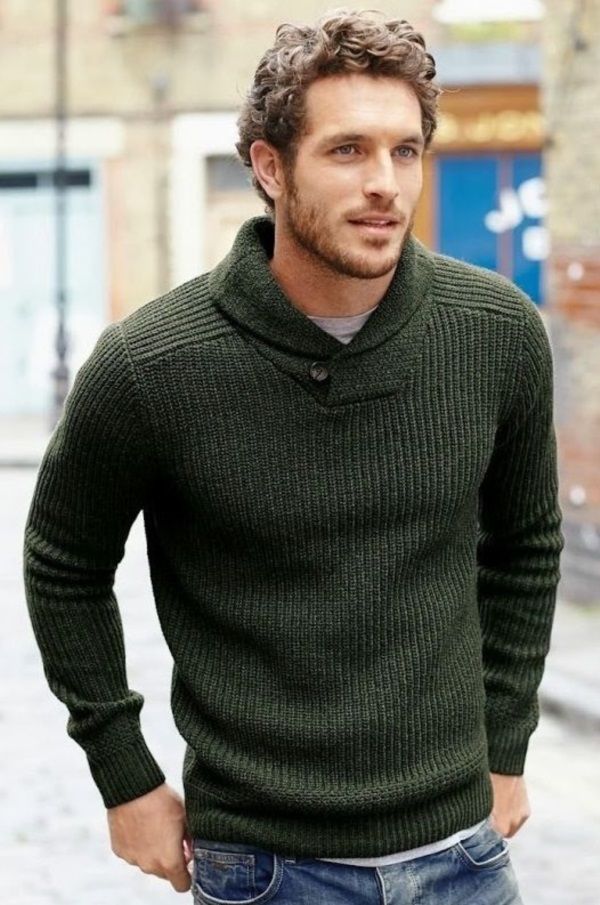 #17 – Nerdy Glasses Are A Must
Glasses are an absolute must to pull off a cute nerdy look. Go for bold black frames in any shape of your choice.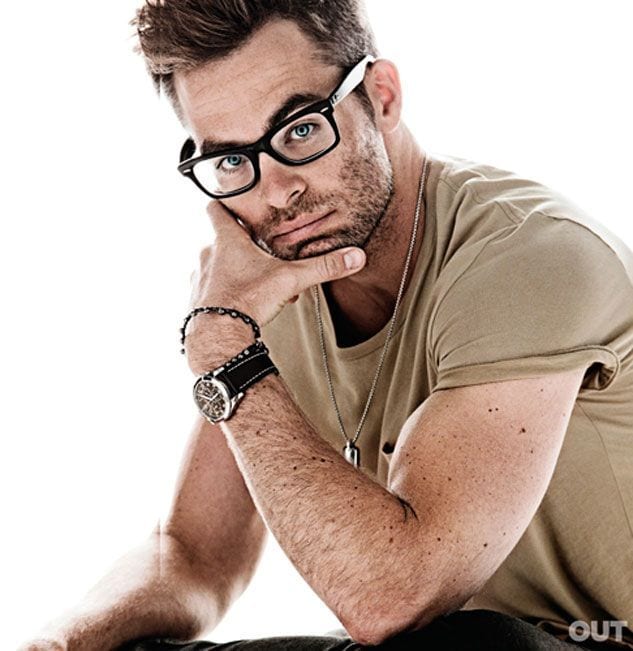 #16 – Add A Bow Tie
Bow ties work best for giving the nerdy look. Wear it with any sweater or collar shirt to achieve your desired cute nerdy look.This is a perfect nerdy look for teen guys.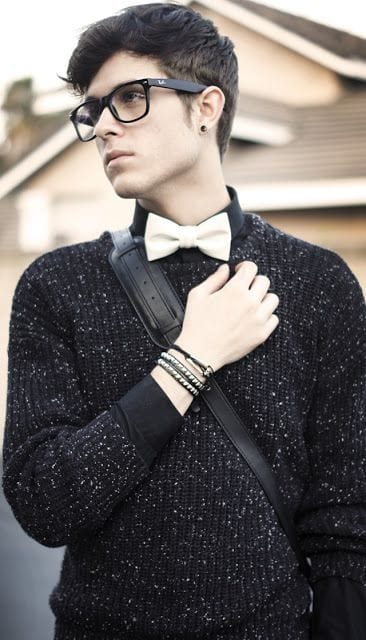 #15 – Waistcoat For Men
Waistcoats look absolutely sexy and give a classic geeky look. For more ideas, have a look at [highlight]Men waistcoat styles-18 ways to wear waistcoat for a classy look[/highlight].
The best thing about waistcoats is that they can be worn with anything. No matter what kind of color combinations you are going to wear, waistcoats will never disappoint you. For example, you can go for a light blue dress shirt and wear matching waistcoat and dress pants with it. For extra spice, you can wear brown oxford shoes as well.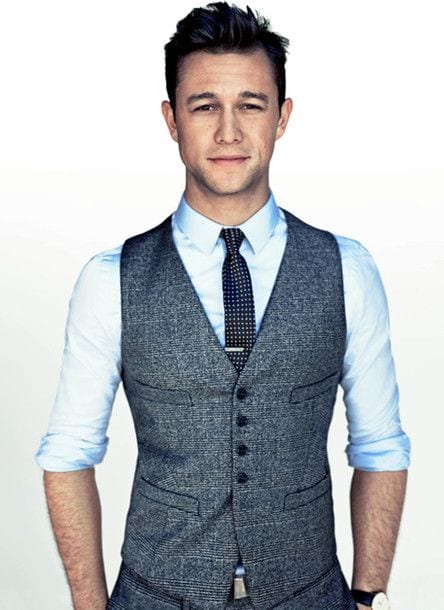 #14 – Tie With Cardigan
What can look more stylish than a tie worn with a cardigan? This combination is a must try! Who thought that cardigans can be worn with dress pants and dress shirts. Well, you can wear your fav cardigan on top of any dark colored formal pants and plaid print dress shirt. You can also add matching or contrast tie to go with this outfit idea.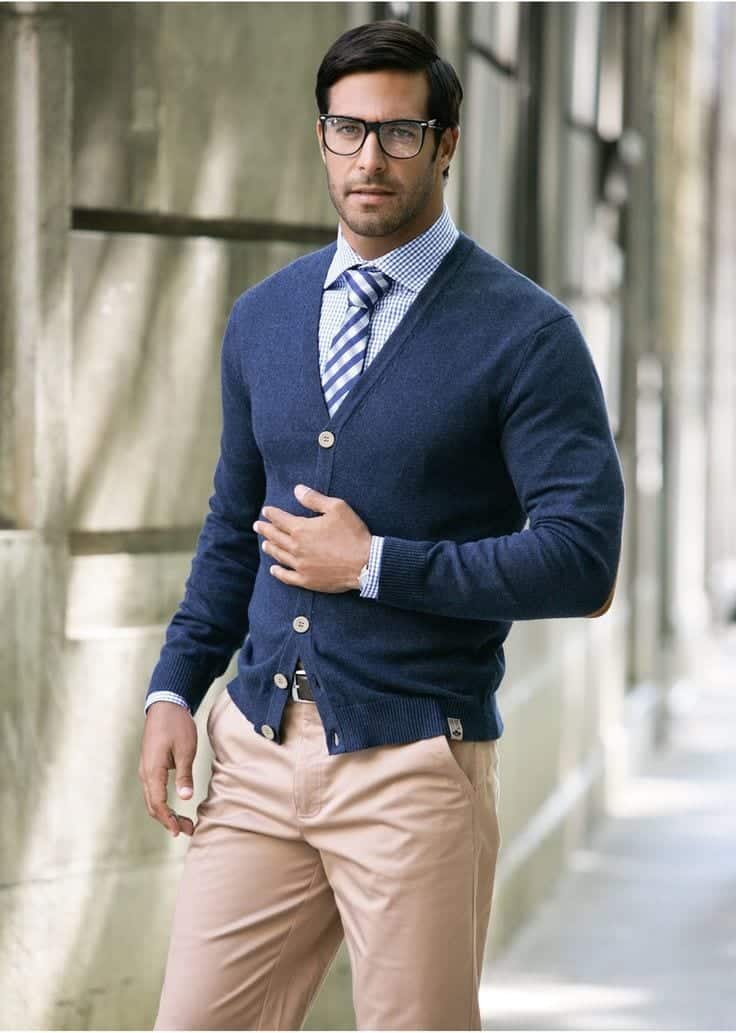 #13 – Cool T-Shirts
Cool and funky t-shirts look extremely perfect on nerds without making them look like an actual nerd. You can go for any funky t-shirt that has cool stuff written on it or has funky drawings on it. Pair it up with brown formal pants or brown sweatpants.You can also add you a fav pair of sneakers to go with this look.