Festive Attire for Men: Whenever we hear the word festive suddenly our mind brings out all the happy images, filled with smiling faces, colors, balloons and buntings. We always think good things when having a festival nearby or are planning a celebration and dresses and clothes are the most important part of any such event. Most men as these days are not making any fashion blunders as men who wear gold ties or colorful bows just to look the part. They are very easy to spot and can become a laughing stock of the evening. So do take special care when dressing up.
Festive doesn't mean you need to be clothed according to all the colors. Keep in mind your relation to the host, the location and the occasion. A birthday, 4th of July, Christmas, Bar Mitzvah etc. Invest in some good pieces  such as a velvet coat or bermudas, some good jackets of lighter shades. We have some very good ideas as to the clothing part. Do take a look.
Latest Festival Clothing for Guys
RECOMMENDED: [highlight]Retro Outfits For Men – 17 Ways To Wear Retro Outfits This Year[/highlight]
#19. Bomber Look
This olive green jacket is working really well with an all black outfit if you are opting for a sombre look.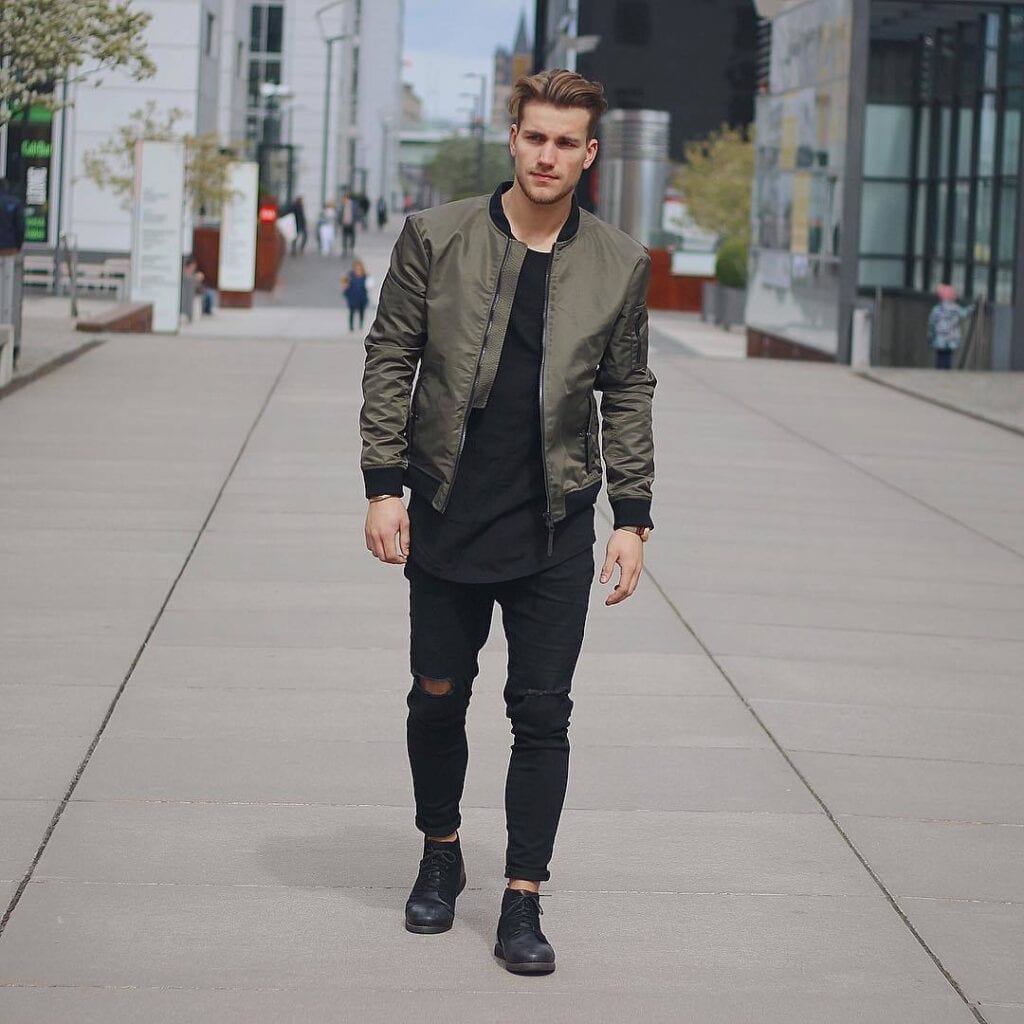 #18. Decent Guy Festive Attire
Printed blue button down shirt with Bermudas is perfect combo for a sunny day.
Also check out [highlight]Men Outfits for Theater-18 Tips How to Dress for Theater Night[/highlight]
#17. Party Festivities
Summer festivities sometimes also require to dress up semi formally and this light gray jacket with white pants is a cool attire.