Outfits With High Waisted Shorts -Out of all the old trends coming back in fashion, high waist shorts are probably the best! Not only shorts, even high waisted pants are back in style. From designers to celebrities, everyone is rocking the look. So what are you waiting for? Hop onto this trend because it is not going away any time soon. They look cute, chic and are this season's must have. Not only that, they are also extremely unique because you have so many options to choose from. From denim to prints, they look great in every style. If you are unsure how to wear these shorts and pair them correctly, read on because we have gathered all the tips you need to pull off this amazing style. Take a look at our collection of top 25 cute outfits to wear with high waisted shorts for a chic look.
How to Wear High Waisted Shorts
#25 – Classic Denim Shorts
The best ones which are quite trending these are Denim shorts. Cool, classic and never going out of fashion. From crop tops to formal shirts, you can pair them with absolutely any kind of top and never have to worry about going wrong with it.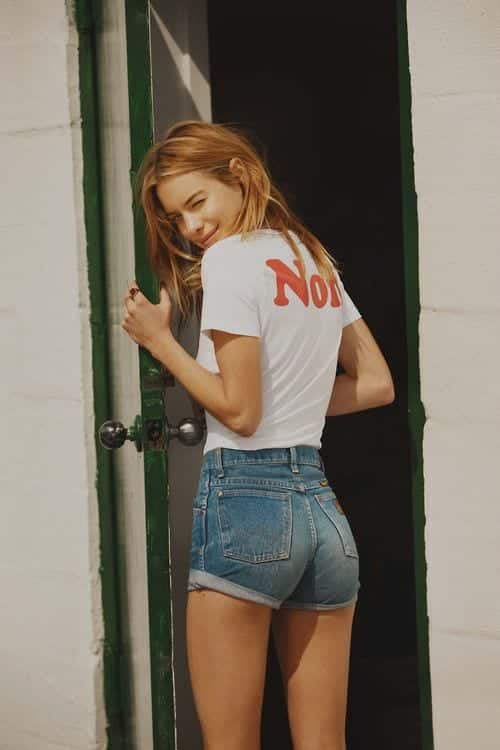 Also see: [highlight]How to Wear Denim Studded Shorts[/highlight]
#24 – Checkered Street Style
How awesome does Taylor Swift look in these stylish checkered shorts? You definitely need one of these in your wardrobe. Pair it with a plain top to balance the look.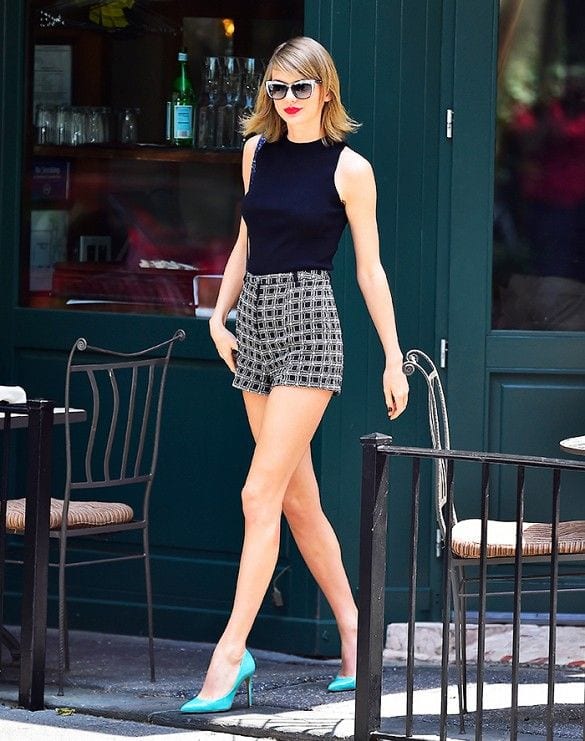 #23 – For A Semi Formal Look
When going to any semi-formal gathering, you can try this combination of high waisted silk shorts and a formal shirt. It is guaranteed to give you a modern and sophisticated look.
#22 – Patterned Shorts For Cute Look
If you need to try a different look, go for different patterned and printed high shorts. To further style your look, you can wear a collared shirt and sweater over it.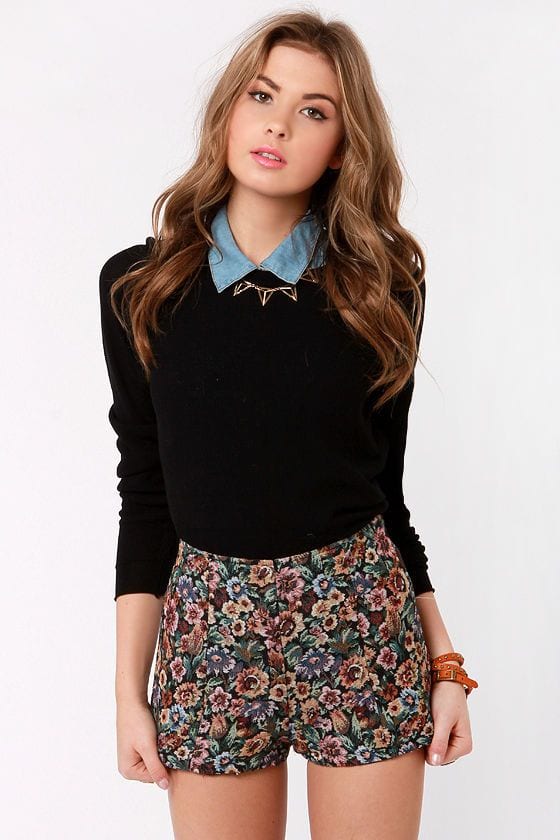 #21 – Beach Style
Here is another glamorous look of Taylor Swift wearing these in trend shorts with tucked in button down shirt. It is not only stylish but also perfect for every occasion and easy to pull off!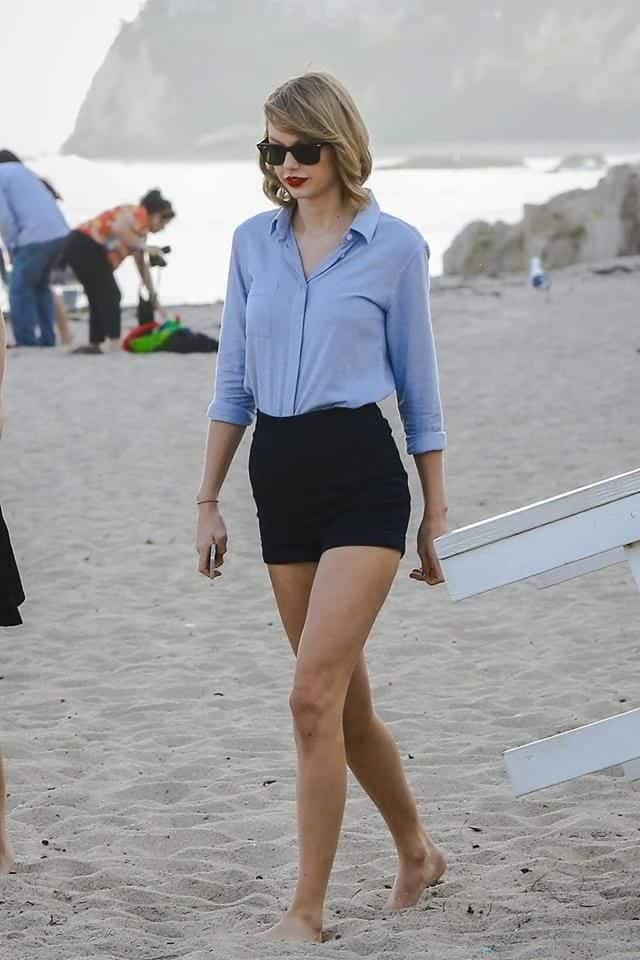 #20 – Vintage And Retro Style
Lets go old school! Go all vintage with these cute polka dots and shorts for a classic retro look. It can work as a casual as well as formal outfit, and even better if you are going to a vintage themed party.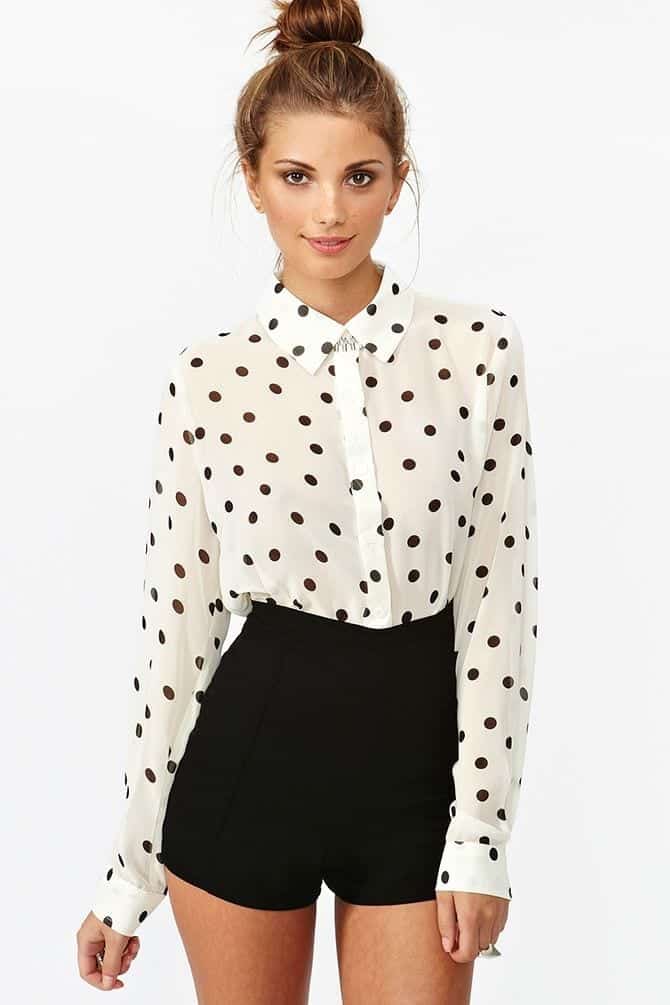 #19 – Button Up Shorts
These buttoned up top waisted shorts are the new in thing. Wear them with a tucked in top to make your shorts look more prominent and stand out.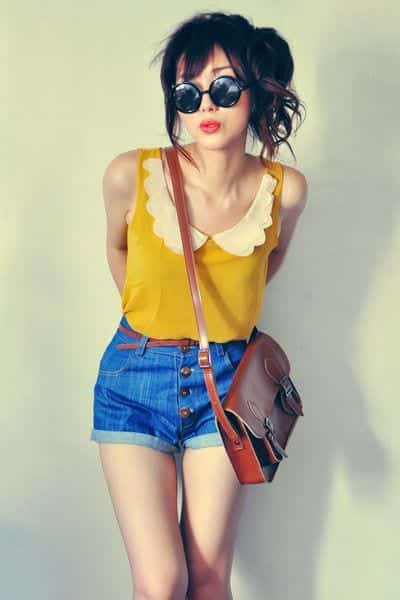 #18 – Floral Prints For Spring
Summer and spring are all about floral and colourful prints. Incorporate this style in your wardrobe and rock some funky looking shorts. Wear them with a simple top to look cute and pretty.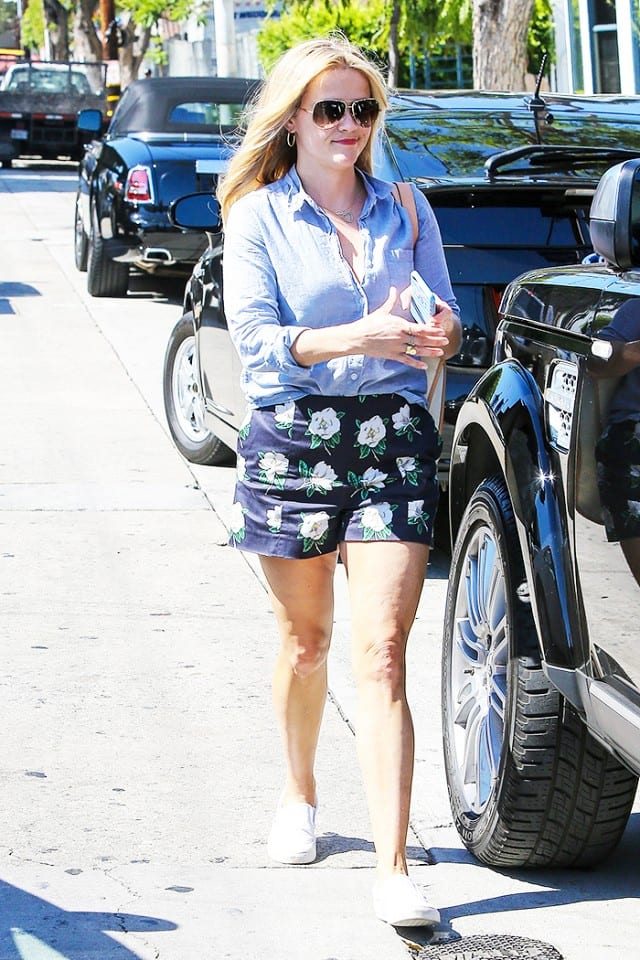 #17 – Shorts with Sneakers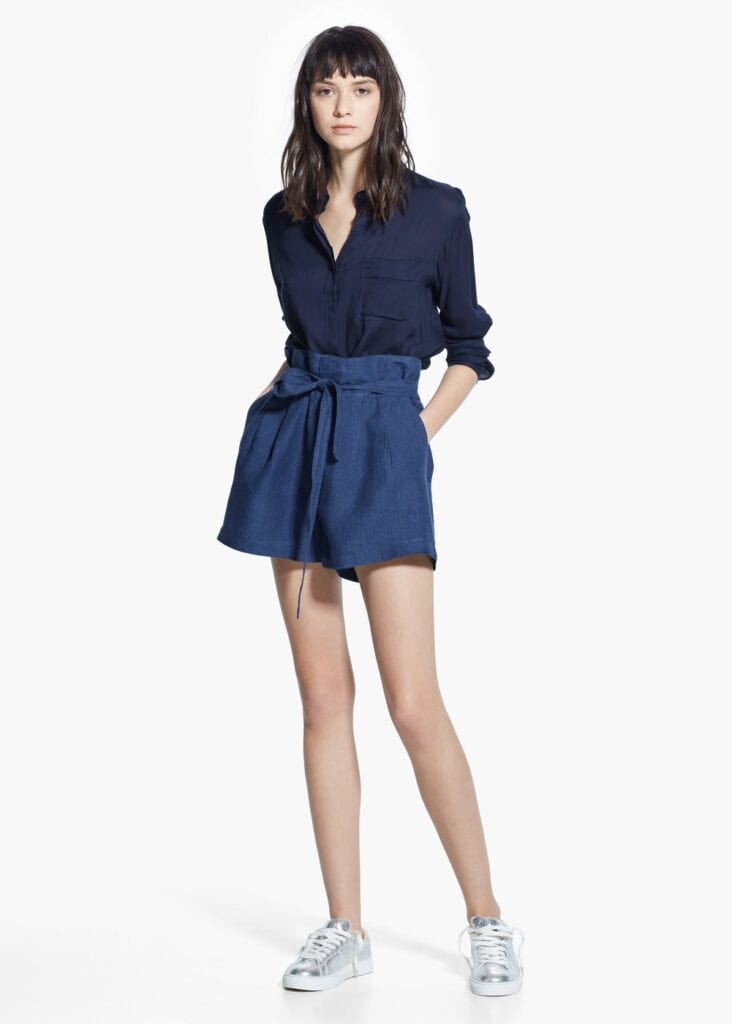 #16 – Leather High Waisted Shorts
This look of the famous fashion diva Beyonce is just perfect! This peach top with leather fuchsia shorts is an ultimate example of how you can pull off different fabrics and colours with style for a modern and trendy look.