Christmas outfits ideas for baby boys and girls. Who doesn't love to see adorable little kids all dressed up for Christmas. In fact, for mothers this is usually the best part of Christmas, dressing up their children and taking some great pictures. If it's your child's first Christmas then it's all the more reason to make this event special for them.
Best Christmas Outfits Ideas for Babies and Toddlers
Whether you are thinking of a Christmas outfit idea for your new born, little baby or a toddler, we have it all for you. Here are some of the most perfect outfit ideas to inspire you this Holiday season.
#10- Little Gentleman
Make your baby boy look like a little stud. You can make your baby boy wear a shirt or even a romper, just add in a red bow or tie for this amazing gentleman style.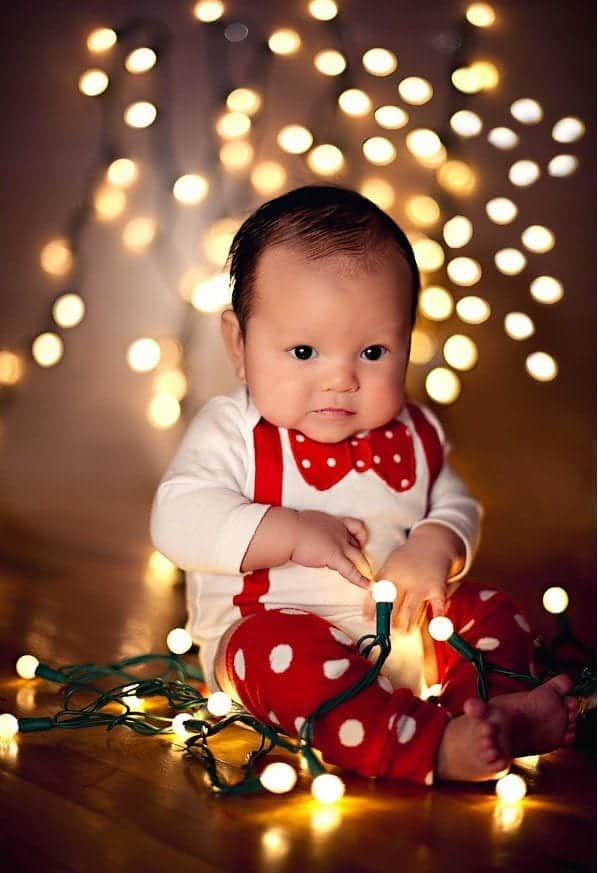 And if you are thinking of the right shoes for this outfit, do check out [highlight]Kids Timberland Outfits-15 Cute Kids wearing Timberland Shoes[/highlight].
#9- Candy Cane Shirts for Baby Boys and Girls
The sweetest treat for your eyes. Dress up your little candy in these amazing candy cane shirts, don't forget to check the amazing headband if it's for your girl.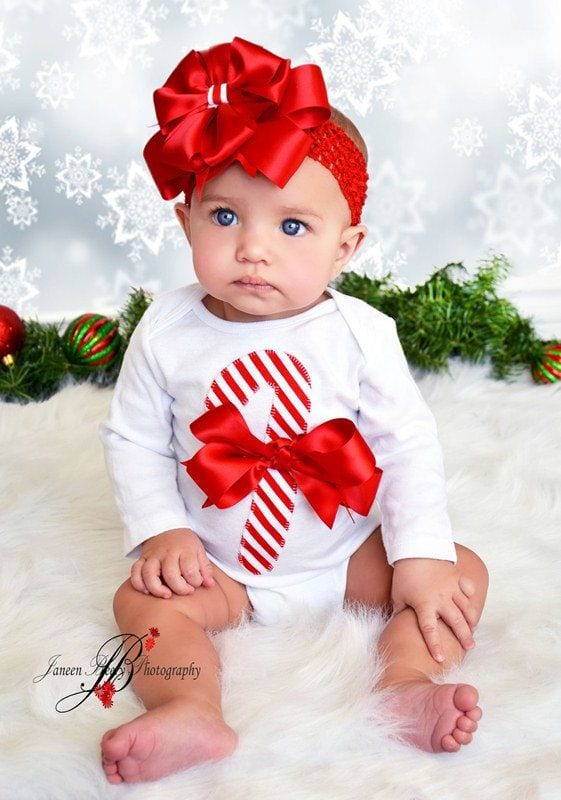 Since it's going to be a cold Christmas again, how about using an ear warmer headband to make your girl look stylish but also warm and comfortable? And that's not even the best part, you can make these yourself! Have a look at [highlight]Step by step DIY ear warmer headband trick with tutorial[/highlight].