Best ways to style corduroy pants. Since the 70s,corduroy pieces are probably the only clothing items that manage to scroll their way into everyone's closest during autumn and winter. And the reason why is that other than being super warm and much more comfortable than jeans, Corduroy Pants are also extremely stylish that can be worn with any top. scarf to pull out a striking look..
How to Wear Corduroy Trousers
 Cords have always had a notorious reputation for looking masculine, if you don't style your cords right you might not get the edgy look you are aiming for. Here we have compiled a list of styles for you to pull off great corduroy outfits on any given day without looking like a mess
#16- The Retro Style
What better way to warm up your winter then wearing this stunning mustard pair of cords with a turtle neck jumper and a gorgeous jacket?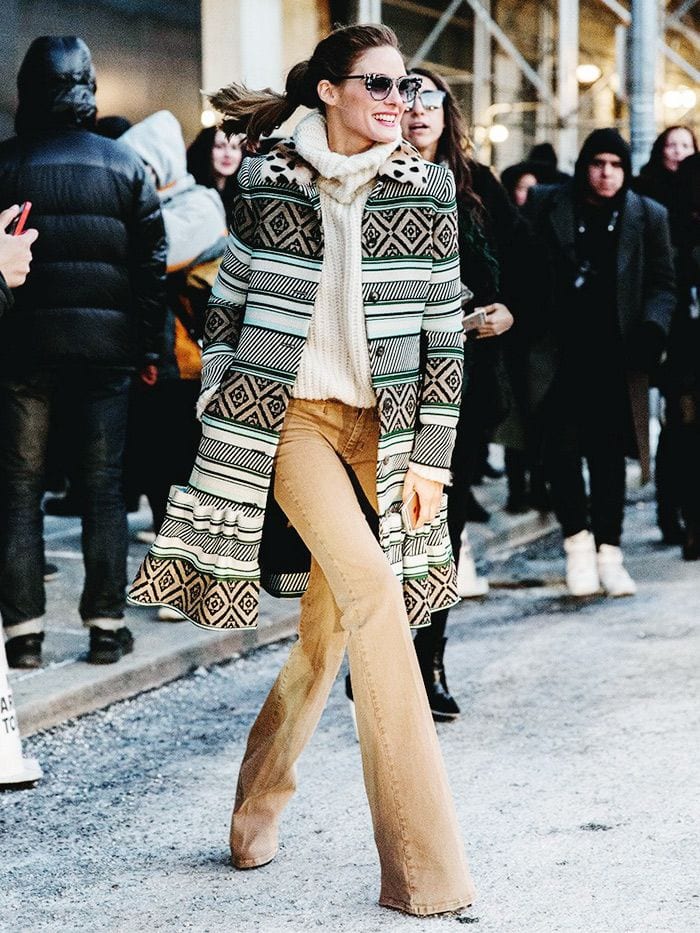 #15- Glamorous in Cream Color
If you are obsessed with cream colors then try this pastel look with a lacy silk shirt and beige corduroy pants. Don't forget to splash some accessories on yourself!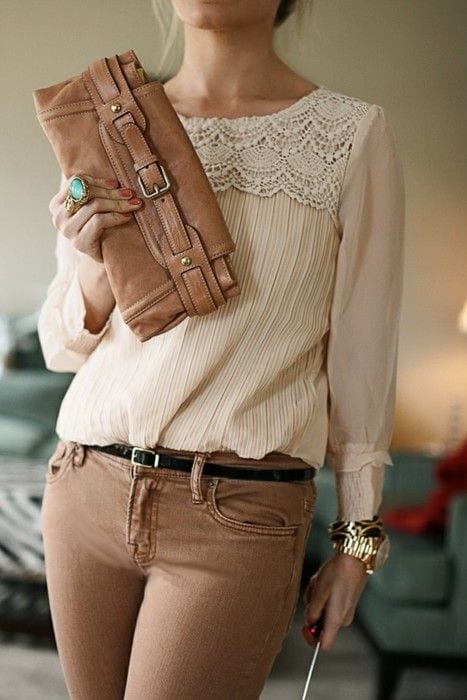 #14- Casual street style
With winters and snowfall, highly trendy cords have arrived too. Pair these corduroy pants with a casual warm jumper to embrace your street style.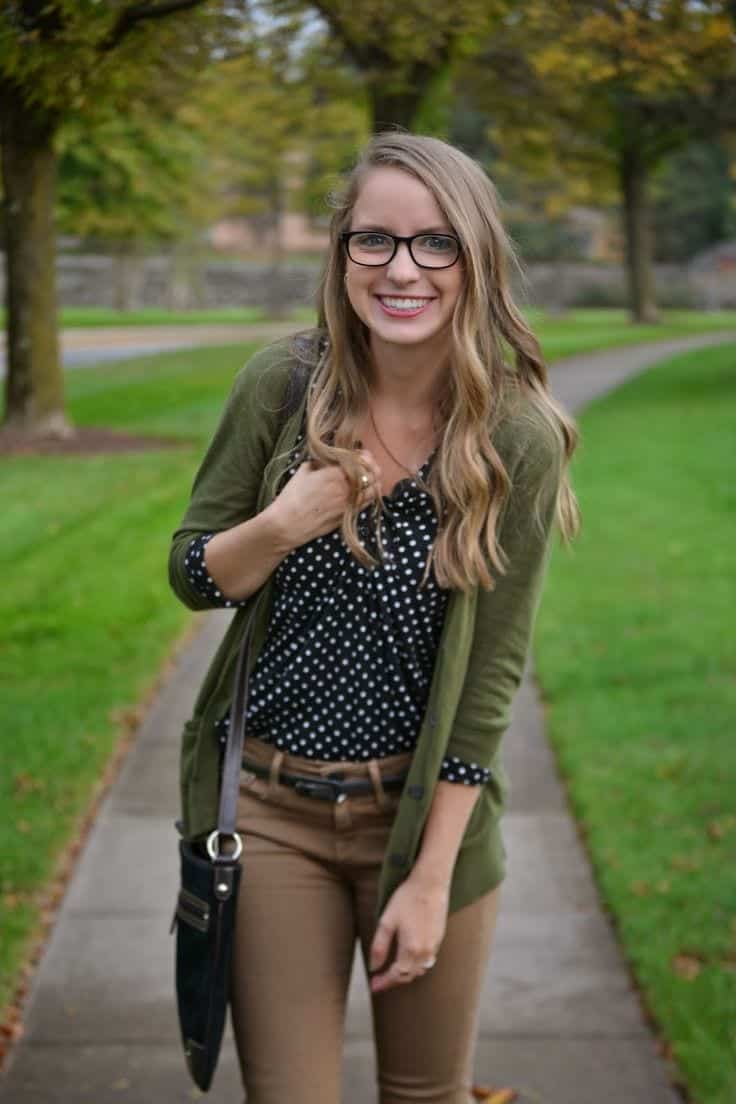 #13- Layered in Ultra Hip Outfit
Pair your green cords with a printed shirt below a cream knitted sweater to welcome winter in style. To make things more interesting pullout a bun and fancy accessories.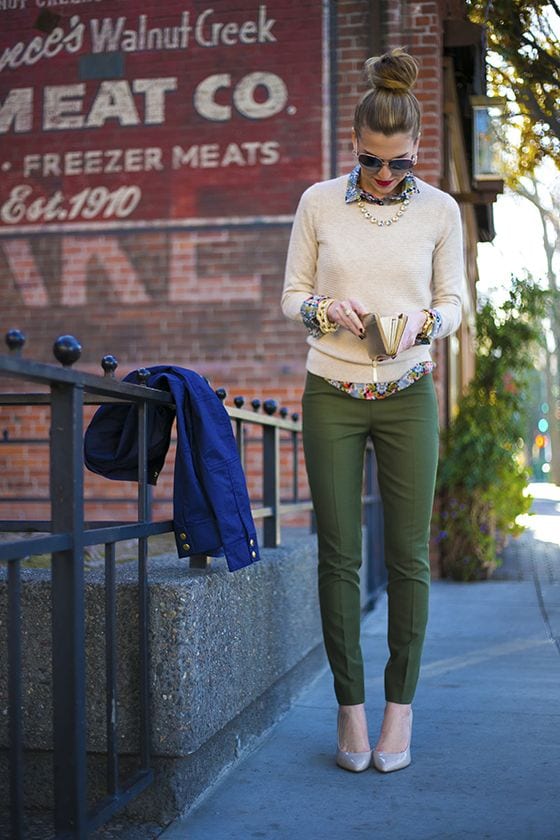 #12- In a Cowboy Ranch Look
Corduroy pants are perhaps are often linked to cowboy fashion due to their rugged look.If you want a cowboy look without compromising on your style then try this look complete with knee high boots and matching top.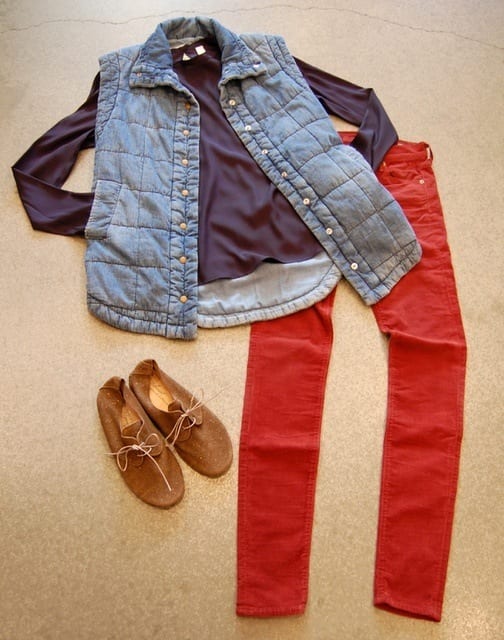 If you like dressing as a cowgirl, you must check out these [highlight]Cowgirl outfits-25 ideas on how to dress like a cowgirl[/highlight].
#11- With a Crop Top and a Printed Jacket
Why go through tiresome shopping when you can just pair the clothing items you already have in a unique combo to create a fun outfit with these rust cords, a crop top and a printed upper jacket.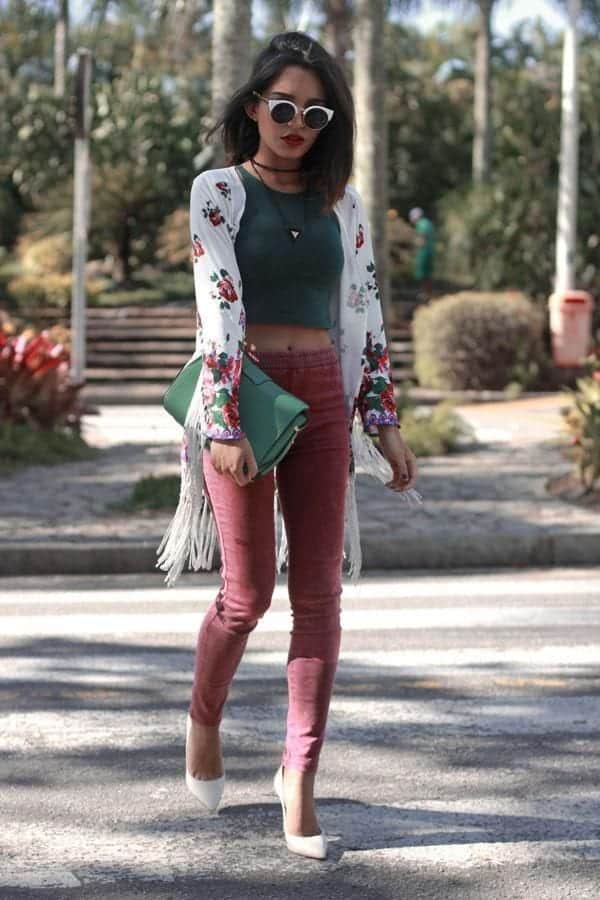 Confused about the right way to rock a crop top? Check out [highlight]Crop top outfits-25 cute ways to wear crop tops this season[/highlight].
#10- Skinny Black Cords for Curvy Women
Try this look of simple style and gorgeous outfit with a pair of skinny black cords, bright yellow jumper-top and a printed scarf.