Warning
: mysqli_query(): (HY000/1194): Table 'ddudk_options' is marked as crashed and should be repaired in
/home/ahsanee/public_html/outfittrends.com/wp-includes/wp-db.php
on line
1868
Warning
: mysqli_query(): (HY000/1194): Table 'ddudk_options' is marked as crashed and should be repaired in
/home/ahsanee/public_html/outfittrends.com/wp-includes/wp-db.php
on line
1868
Warning
: mysqli_query(): (HY000/1194): Table 'ddudk_options' is marked as crashed and should be repaired in
/home/ahsanee/public_html/outfittrends.com/wp-includes/wp-db.php
on line
1868
Warning
: mysqli_query(): (HY000/1194): Table 'ddudk_options' is marked as crashed and should be repaired in
/home/ahsanee/public_html/outfittrends.com/wp-includes/wp-db.php
on line
1868
Warning
: mysqli_query(): (HY000/1194): Table 'ddudk_options' is marked as crashed and should be repaired in
/home/ahsanee/public_html/outfittrends.com/wp-includes/wp-db.php
on line
1868
Warning
: mysqli_query(): (HY000/1194): Table 'ddudk_options' is marked as crashed and should be repaired in
/home/ahsanee/public_html/outfittrends.com/wp-includes/wp-db.php
on line
1868
Warning
: mysqli_query(): (HY000/1194): Table 'ddudk_options' is marked as crashed and should be repaired in
/home/ahsanee/public_html/outfittrends.com/wp-includes/wp-db.php
on line
1868
Warning
: mysqli_query(): (HY000/1194): Table 'ddudk_options' is marked as crashed and should be repaired in
/home/ahsanee/public_html/outfittrends.com/wp-includes/wp-db.php
on line
1868
Warning
: mysqli_query(): (HY000/1194): Table 'ddudk_options' is marked as crashed and should be repaired in
/home/ahsanee/public_html/outfittrends.com/wp-includes/wp-db.php
on line
1868
Warning
: mysqli_query(): (HY000/1194): Table 'ddudk_options' is marked as crashed and should be repaired in
/home/ahsanee/public_html/outfittrends.com/wp-includes/wp-db.php
on line
1868
Warning
: mysqli_query(): (HY000/1194): Table 'ddudk_options' is marked as crashed and should be repaired in
/home/ahsanee/public_html/outfittrends.com/wp-includes/wp-db.php
on line
1868
Warning
: mysqli_query(): (HY000/1194): Table 'ddudk_options' is marked as crashed and should be repaired in
/home/ahsanee/public_html/outfittrends.com/wp-includes/wp-db.php
on line
1868
Warning
: mysqli_query(): (HY000/1194): Table 'ddudk_options' is marked as crashed and should be repaired in
/home/ahsanee/public_html/outfittrends.com/wp-includes/wp-db.php
on line
1868
Warning
: mysqli_query(): (HY000/1194): Table 'ddudk_options' is marked as crashed and should be repaired in
/home/ahsanee/public_html/outfittrends.com/wp-includes/wp-db.php
on line
1868
Warning
: mysqli_query(): (HY000/1194): Table 'ddudk_options' is marked as crashed and should be repaired in
/home/ahsanee/public_html/outfittrends.com/wp-includes/wp-db.php
on line
1868
Warning
: mysqli_query(): (HY000/1194): Table 'ddudk_options' is marked as crashed and should be repaired in
/home/ahsanee/public_html/outfittrends.com/wp-includes/wp-db.php
on line
1868
Warning
: mysqli_query(): (HY000/1194): Table 'ddudk_options' is marked as crashed and should be repaired in
/home/ahsanee/public_html/outfittrends.com/wp-includes/wp-db.php
on line
1868
Warning
: mysqli_query(): (HY000/1194): Table 'ddudk_options' is marked as crashed and should be repaired in
/home/ahsanee/public_html/outfittrends.com/wp-includes/wp-db.php
on line
1868
Warning
: mysqli_query(): (HY000/1194): Table 'ddudk_options' is marked as crashed and should be repaired in
/home/ahsanee/public_html/outfittrends.com/wp-includes/wp-db.php
on line
1868
Warning
: mysqli_query(): (HY000/1194): Table 'ddudk_options' is marked as crashed and should be repaired in
/home/ahsanee/public_html/outfittrends.com/wp-includes/wp-db.php
on line
1868
Warning
: mysqli_query(): (HY000/1194): Table 'ddudk_options' is marked as crashed and should be repaired in
/home/ahsanee/public_html/outfittrends.com/wp-includes/wp-db.php
on line
1868
Warning
: mysqli_query(): (HY000/1194): Table 'ddudk_options' is marked as crashed and should be repaired in
/home/ahsanee/public_html/outfittrends.com/wp-includes/wp-db.php
on line
1868
Warning
: mysqli_query(): (HY000/1194): Table 'ddudk_options' is marked as crashed and should be repaired in
/home/ahsanee/public_html/outfittrends.com/wp-includes/wp-db.php
on line
1868
Warning
: mysqli_query(): (HY000/1194): Table 'ddudk_options' is marked as crashed and should be repaired in
/home/ahsanee/public_html/outfittrends.com/wp-includes/wp-db.php
on line
1868
Warning
: mysqli_query(): (HY000/1194): Table 'ddudk_options' is marked as crashed and should be repaired in
/home/ahsanee/public_html/outfittrends.com/wp-includes/wp-db.php
on line
1868
Warning
: mysqli_query(): (HY000/1194): Table 'ddudk_options' is marked as crashed and should be repaired in
/home/ahsanee/public_html/outfittrends.com/wp-includes/wp-db.php
on line
1868
Warning
: mysqli_query(): (HY000/1194): Table 'ddudk_options' is marked as crashed and should be repaired in
/home/ahsanee/public_html/outfittrends.com/wp-includes/wp-db.php
on line
1868
Warning
: mysqli_query(): (HY000/1194): Table 'ddudk_options' is marked as crashed and should be repaired in
/home/ahsanee/public_html/outfittrends.com/wp-includes/wp-db.php
on line
1868
Warning
: mysqli_query(): (HY000/1194): Table 'ddudk_options' is marked as crashed and should be repaired in
/home/ahsanee/public_html/outfittrends.com/wp-includes/wp-db.php
on line
1868
Warning
: mysqli_query(): (HY000/1194): Table 'ddudk_options' is marked as crashed and should be repaired in
/home/ahsanee/public_html/outfittrends.com/wp-includes/wp-db.php
on line
1868
Warning
: mysqli_query(): (HY000/1194): Table 'ddudk_options' is marked as crashed and should be repaired in
/home/ahsanee/public_html/outfittrends.com/wp-includes/wp-db.php
on line
1868
Warning
: mysqli_query(): (HY000/1194): Table 'ddudk_options' is marked as crashed and should be repaired in
/home/ahsanee/public_html/outfittrends.com/wp-includes/wp-db.php
on line
1868
Warning
: mysqli_query(): (HY000/1194): Table 'ddudk_options' is marked as crashed and should be repaired in
/home/ahsanee/public_html/outfittrends.com/wp-includes/wp-db.php
on line
1868
Warning
: mysqli_query(): (HY000/1194): Table 'ddudk_options' is marked as crashed and should be repaired in
/home/ahsanee/public_html/outfittrends.com/wp-includes/wp-db.php
on line
1868
Warning
: mysqli_query(): (HY000/1194): Table 'ddudk_options' is marked as crashed and should be repaired in
/home/ahsanee/public_html/outfittrends.com/wp-includes/wp-db.php
on line
1868
Warning
: mysqli_query(): (HY000/1194): Table 'ddudk_options' is marked as crashed and should be repaired in
/home/ahsanee/public_html/outfittrends.com/wp-includes/wp-db.php
on line
1868
Warning
: mysqli_query(): (HY000/1194): Table 'ddudk_options' is marked as crashed and should be repaired in
/home/ahsanee/public_html/outfittrends.com/wp-includes/wp-db.php
on line
1868
Warning
: mysqli_query(): (HY000/1194): Table 'ddudk_options' is marked as crashed and should be repaired in
/home/ahsanee/public_html/outfittrends.com/wp-includes/wp-db.php
on line
1868
Warning
: mysqli_query(): (HY000/1194): Table 'ddudk_options' is marked as crashed and should be repaired in
/home/ahsanee/public_html/outfittrends.com/wp-includes/wp-db.php
on line
1868
Warning
: mysqli_query(): (HY000/1194): Table 'ddudk_options' is marked as crashed and should be repaired in
/home/ahsanee/public_html/outfittrends.com/wp-includes/wp-db.php
on line
1868
Warning
: mysqli_query(): (HY000/1194): Table 'ddudk_options' is marked as crashed and should be repaired in
/home/ahsanee/public_html/outfittrends.com/wp-includes/wp-db.php
on line
1868
Warning
: mysqli_query(): (HY000/1194): Table 'ddudk_options' is marked as crashed and should be repaired in
/home/ahsanee/public_html/outfittrends.com/wp-includes/wp-db.php
on line
1868
Warning
: mysqli_query(): (HY000/1194): Table 'ddudk_options' is marked as crashed and should be repaired in
/home/ahsanee/public_html/outfittrends.com/wp-includes/wp-db.php
on line
1868
Warning
: mysqli_query(): (HY000/1194): Table 'ddudk_options' is marked as crashed and should be repaired in
/home/ahsanee/public_html/outfittrends.com/wp-includes/wp-db.php
on line
1868
Warning
: mysqli_query(): (HY000/1194): Table 'ddudk_options' is marked as crashed and should be repaired in
/home/ahsanee/public_html/outfittrends.com/wp-includes/wp-db.php
on line
1868
Warning
: mysqli_query(): (HY000/1194): Table 'ddudk_options' is marked as crashed and should be repaired in
/home/ahsanee/public_html/outfittrends.com/wp-includes/wp-db.php
on line
1868
Warning
: mysqli_query(): (HY000/1194): Table 'ddudk_options' is marked as crashed and should be repaired in
/home/ahsanee/public_html/outfittrends.com/wp-includes/wp-db.php
on line
1868
Warning
: mysqli_query(): (HY000/1194): Table 'ddudk_options' is marked as crashed and should be repaired in
/home/ahsanee/public_html/outfittrends.com/wp-includes/wp-db.php
on line
1868
Warning
: mysqli_query(): (HY000/1194): Table 'ddudk_options' is marked as crashed and should be repaired in
/home/ahsanee/public_html/outfittrends.com/wp-includes/wp-db.php
on line
1868
Warning
: mysqli_query(): (HY000/1194): Table 'ddudk_options' is marked as crashed and should be repaired in
/home/ahsanee/public_html/outfittrends.com/wp-includes/wp-db.php
on line
1868
Warning
: mysqli_query(): (HY000/1194): Table 'ddudk_options' is marked as crashed and should be repaired in
/home/ahsanee/public_html/outfittrends.com/wp-includes/wp-db.php
on line
1868
Warning
: mysqli_query(): (HY000/1194): Table 'ddudk_options' is marked as crashed and should be repaired in
/home/ahsanee/public_html/outfittrends.com/wp-includes/wp-db.php
on line
1868
Warning
: mysqli_query(): (HY000/1194): Table 'ddudk_options' is marked as crashed and should be repaired in
/home/ahsanee/public_html/outfittrends.com/wp-includes/wp-db.php
on line
1868
Warning
: mysqli_query(): (HY000/1194): Table 'ddudk_options' is marked as crashed and should be repaired in
/home/ahsanee/public_html/outfittrends.com/wp-includes/wp-db.php
on line
1868
Warning
: mysqli_query(): (HY000/1194): Table 'ddudk_options' is marked as crashed and should be repaired in
/home/ahsanee/public_html/outfittrends.com/wp-includes/wp-db.php
on line
1868
Warning
: mysqli_query(): (HY000/1194): Table 'ddudk_options' is marked as crashed and should be repaired in
/home/ahsanee/public_html/outfittrends.com/wp-includes/wp-db.php
on line
1868
Warning
: mysqli_query(): (HY000/1194): Table 'ddudk_options' is marked as crashed and should be repaired in
/home/ahsanee/public_html/outfittrends.com/wp-includes/wp-db.php
on line
1868
Warning
: mysqli_query(): (HY000/1194): Table 'ddudk_options' is marked as crashed and should be repaired in
/home/ahsanee/public_html/outfittrends.com/wp-includes/wp-db.php
on line
1868
Warning
: mysqli_query(): (HY000/1194): Table 'ddudk_options' is marked as crashed and should be repaired in
/home/ahsanee/public_html/outfittrends.com/wp-includes/wp-db.php
on line
1868
Warning
: mysqli_query(): (HY000/1194): Table 'ddudk_options' is marked as crashed and should be repaired in
/home/ahsanee/public_html/outfittrends.com/wp-includes/wp-db.php
on line
1868
Warning
: mysqli_query(): (HY000/1194): Table 'ddudk_options' is marked as crashed and should be repaired in
/home/ahsanee/public_html/outfittrends.com/wp-includes/wp-db.php
on line
1868
Warning
: mysqli_query(): (HY000/1194): Table 'ddudk_options' is marked as crashed and should be repaired in
/home/ahsanee/public_html/outfittrends.com/wp-includes/wp-db.php
on line
1868
Warning
: mysqli_query(): (HY000/1194): Table 'ddudk_options' is marked as crashed and should be repaired in
/home/ahsanee/public_html/outfittrends.com/wp-includes/wp-db.php
on line
1868
Warning
: mysqli_query(): (HY000/1194): Table 'ddudk_options' is marked as crashed and should be repaired in
/home/ahsanee/public_html/outfittrends.com/wp-includes/wp-db.php
on line
1868
Warning
: mysqli_query(): (HY000/1194): Table 'ddudk_options' is marked as crashed and should be repaired in
/home/ahsanee/public_html/outfittrends.com/wp-includes/wp-db.php
on line
1868
Warning
: mysqli_query(): (HY000/1194): Table 'ddudk_options' is marked as crashed and should be repaired in
/home/ahsanee/public_html/outfittrends.com/wp-includes/wp-db.php
on line
1868
Warning
: mysqli_query(): (HY000/1194): Table 'ddudk_options' is marked as crashed and should be repaired in
/home/ahsanee/public_html/outfittrends.com/wp-includes/wp-db.php
on line
1868
Warning
: mysqli_query(): (HY000/1194): Table 'ddudk_options' is marked as crashed and should be repaired in
/home/ahsanee/public_html/outfittrends.com/wp-includes/wp-db.php
on line
1868
Warning
: mysqli_query(): (HY000/1194): Table 'ddudk_options' is marked as crashed and should be repaired in
/home/ahsanee/public_html/outfittrends.com/wp-includes/wp-db.php
on line
1868
Warning
: mysqli_query(): (HY000/1194): Table 'ddudk_options' is marked as crashed and should be repaired in
/home/ahsanee/public_html/outfittrends.com/wp-includes/wp-db.php
on line
1868
Warning
: mysqli_query(): (HY000/1194): Table 'ddudk_options' is marked as crashed and should be repaired in
/home/ahsanee/public_html/outfittrends.com/wp-includes/wp-db.php
on line
1868
Warning
: mysqli_query(): (HY000/1194): Table 'ddudk_options' is marked as crashed and should be repaired in
/home/ahsanee/public_html/outfittrends.com/wp-includes/wp-db.php
on line
1868
Warning
: mysqli_query(): (HY000/1194): Table 'ddudk_options' is marked as crashed and should be repaired in
/home/ahsanee/public_html/outfittrends.com/wp-includes/wp-db.php
on line
1868
Warning
: mysqli_query(): (HY000/1194): Table 'ddudk_options' is marked as crashed and should be repaired in
/home/ahsanee/public_html/outfittrends.com/wp-includes/wp-db.php
on line
1868
Warning
: mysqli_query(): (HY000/1194): Table 'ddudk_options' is marked as crashed and should be repaired in
/home/ahsanee/public_html/outfittrends.com/wp-includes/wp-db.php
on line
1868
Warning
: mysqli_query(): (HY000/1194): Table 'ddudk_options' is marked as crashed and should be repaired in
/home/ahsanee/public_html/outfittrends.com/wp-includes/wp-db.php
on line
1868
Warning
: mysqli_query(): (HY000/1194): Table 'ddudk_options' is marked as crashed and should be repaired in
/home/ahsanee/public_html/outfittrends.com/wp-includes/wp-db.php
on line
1868
Warning
: mysqli_query(): (HY000/1194): Table 'ddudk_options' is marked as crashed and should be repaired in
/home/ahsanee/public_html/outfittrends.com/wp-includes/wp-db.php
on line
1868
Warning
: mysqli_query(): (HY000/1194): Table 'ddudk_options' is marked as crashed and should be repaired in
/home/ahsanee/public_html/outfittrends.com/wp-includes/wp-db.php
on line
1868
Warning
: mysqli_query(): (HY000/1194): Table 'ddudk_options' is marked as crashed and should be repaired in
/home/ahsanee/public_html/outfittrends.com/wp-includes/wp-db.php
on line
1868
Warning
: mysqli_query(): (HY000/1194): Table 'ddudk_options' is marked as crashed and should be repaired in
/home/ahsanee/public_html/outfittrends.com/wp-includes/wp-db.php
on line
1868
Warning
: mysqli_query(): (HY000/1194): Table 'ddudk_options' is marked as crashed and should be repaired in
/home/ahsanee/public_html/outfittrends.com/wp-includes/wp-db.php
on line
1868
Warning
: mysqli_query(): (HY000/1194): Table 'ddudk_options' is marked as crashed and should be repaired in
/home/ahsanee/public_html/outfittrends.com/wp-includes/wp-db.php
on line
1868
Warning
: mysqli_query(): (HY000/1194): Table 'ddudk_options' is marked as crashed and should be repaired in
/home/ahsanee/public_html/outfittrends.com/wp-includes/wp-db.php
on line
1868
Warning
: mysqli_query(): (HY000/1194): Table 'ddudk_options' is marked as crashed and should be repaired in
/home/ahsanee/public_html/outfittrends.com/wp-includes/wp-db.php
on line
1868
Warning
: mysqli_query(): (HY000/1194): Table 'ddudk_options' is marked as crashed and should be repaired in
/home/ahsanee/public_html/outfittrends.com/wp-includes/wp-db.php
on line
1868
Warning
: mysqli_query(): (HY000/1194): Table 'ddudk_options' is marked as crashed and should be repaired in
/home/ahsanee/public_html/outfittrends.com/wp-includes/wp-db.php
on line
1868
Warning
: mysqli_query(): (HY000/1194): Table 'ddudk_options' is marked as crashed and should be repaired in
/home/ahsanee/public_html/outfittrends.com/wp-includes/wp-db.php
on line
1868
Warning
: mysqli_query(): (HY000/1194): Table 'ddudk_options' is marked as crashed and should be repaired in
/home/ahsanee/public_html/outfittrends.com/wp-includes/wp-db.php
on line
1868
Warning
: mysqli_query(): (HY000/1194): Table 'ddudk_options' is marked as crashed and should be repaired in
/home/ahsanee/public_html/outfittrends.com/wp-includes/wp-db.php
on line
1868
Warning
: mysqli_query(): (HY000/1194): Table 'ddudk_options' is marked as crashed and should be repaired in
/home/ahsanee/public_html/outfittrends.com/wp-includes/wp-db.php
on line
1868
Warning
: mysqli_query(): (HY000/1194): Table 'ddudk_options' is marked as crashed and should be repaired in
/home/ahsanee/public_html/outfittrends.com/wp-includes/wp-db.php
on line
1868
Warning
: mysqli_query(): (HY000/1194): Table 'ddudk_options' is marked as crashed and should be repaired in
/home/ahsanee/public_html/outfittrends.com/wp-includes/wp-db.php
on line
1868
Warning
: mysqli_query(): (HY000/1194): Table 'ddudk_options' is marked as crashed and should be repaired in
/home/ahsanee/public_html/outfittrends.com/wp-includes/wp-db.php
on line
1868
Warning
: mysqli_query(): (HY000/1194): Table 'ddudk_options' is marked as crashed and should be repaired in
/home/ahsanee/public_html/outfittrends.com/wp-includes/wp-db.php
on line
1868
Warning
: mysqli_query(): (HY000/1194): Table 'ddudk_options' is marked as crashed and should be repaired in
/home/ahsanee/public_html/outfittrends.com/wp-includes/wp-db.php
on line
1868
Warning
: mysqli_query(): (HY000/1194): Table 'ddudk_options' is marked as crashed and should be repaired in
/home/ahsanee/public_html/outfittrends.com/wp-includes/wp-db.php
on line
1868
Warning
: mysqli_query(): (HY000/1194): Table 'ddudk_options' is marked as crashed and should be repaired in
/home/ahsanee/public_html/outfittrends.com/wp-includes/wp-db.php
on line
1868
Warning
: mysqli_query(): (HY000/1194): Table 'ddudk_options' is marked as crashed and should be repaired in
/home/ahsanee/public_html/outfittrends.com/wp-includes/wp-db.php
on line
1868
Warning
: mysqli_query(): (HY000/1194): Table 'ddudk_options' is marked as crashed and should be repaired in
/home/ahsanee/public_html/outfittrends.com/wp-includes/wp-db.php
on line
1868
Warning
: mysqli_query(): (HY000/1194): Table 'ddudk_options' is marked as crashed and should be repaired in
/home/ahsanee/public_html/outfittrends.com/wp-includes/wp-db.php
on line
1868
Warning
: mysqli_query(): (HY000/1194): Table 'ddudk_options' is marked as crashed and should be repaired in
/home/ahsanee/public_html/outfittrends.com/wp-includes/wp-db.php
on line
1868
Warning
: mysqli_query(): (HY000/1194): Table 'ddudk_options' is marked as crashed and should be repaired in
/home/ahsanee/public_html/outfittrends.com/wp-includes/wp-db.php
on line
1868
Warning
: mysqli_query(): (HY000/1194): Table 'ddudk_options' is marked as crashed and should be repaired in
/home/ahsanee/public_html/outfittrends.com/wp-includes/wp-db.php
on line
1868
Warning
: mysqli_query(): (HY000/1194): Table 'ddudk_options' is marked as crashed and should be repaired in
/home/ahsanee/public_html/outfittrends.com/wp-includes/wp-db.php
on line
1868
Warning
: mysqli_query(): (HY000/1194): Table 'ddudk_options' is marked as crashed and should be repaired in
/home/ahsanee/public_html/outfittrends.com/wp-includes/wp-db.php
on line
1868
Warning
: mysqli_query(): (HY000/1194): Table 'ddudk_options' is marked as crashed and should be repaired in
/home/ahsanee/public_html/outfittrends.com/wp-includes/wp-db.php
on line
1868
Warning
: mysqli_query(): (HY000/1194): Table 'ddudk_options' is marked as crashed and should be repaired in
/home/ahsanee/public_html/outfittrends.com/wp-includes/wp-db.php
on line
1868
Warning
: mysqli_query(): (HY000/1194): Table 'ddudk_options' is marked as crashed and should be repaired in
/home/ahsanee/public_html/outfittrends.com/wp-includes/wp-db.php
on line
1868
Warning
: mysqli_query(): (HY000/1194): Table 'ddudk_options' is marked as crashed and should be repaired in
/home/ahsanee/public_html/outfittrends.com/wp-includes/wp-db.php
on line
1868
Warning
: mysqli_query(): (HY000/1194): Table 'ddudk_options' is marked as crashed and should be repaired in
/home/ahsanee/public_html/outfittrends.com/wp-includes/wp-db.php
on line
1868
Warning
: mysqli_query(): (HY000/1194): Table 'ddudk_options' is marked as crashed and should be repaired in
/home/ahsanee/public_html/outfittrends.com/wp-includes/wp-db.php
on line
1868
Warning
: mysqli_query(): (HY000/1194): Table 'ddudk_options' is marked as crashed and should be repaired in
/home/ahsanee/public_html/outfittrends.com/wp-includes/wp-db.php
on line
1868
Warning
: mysqli_query(): (HY000/1194): Table 'ddudk_options' is marked as crashed and should be repaired in
/home/ahsanee/public_html/outfittrends.com/wp-includes/wp-db.php
on line
1868
Warning
: mysqli_query(): (HY000/1194): Table 'ddudk_options' is marked as crashed and should be repaired in
/home/ahsanee/public_html/outfittrends.com/wp-includes/wp-db.php
on line
1868
Warning
: mysqli_query(): (HY000/1194): Table 'ddudk_options' is marked as crashed and should be repaired in
/home/ahsanee/public_html/outfittrends.com/wp-includes/wp-db.php
on line
1868
Warning
: mysqli_query(): (HY000/1194): Table 'ddudk_options' is marked as crashed and should be repaired in
/home/ahsanee/public_html/outfittrends.com/wp-includes/wp-db.php
on line
1868
Warning
: mysqli_query(): (HY000/1194): Table 'ddudk_options' is marked as crashed and should be repaired in
/home/ahsanee/public_html/outfittrends.com/wp-includes/wp-db.php
on line
1868
Warning
: mysqli_query(): (HY000/1194): Table 'ddudk_options' is marked as crashed and should be repaired in
/home/ahsanee/public_html/outfittrends.com/wp-includes/wp-db.php
on line
1868
Warning
: mysqli_query(): (HY000/1194): Table 'ddudk_options' is marked as crashed and should be repaired in
/home/ahsanee/public_html/outfittrends.com/wp-includes/wp-db.php
on line
1868
Warning
: mysqli_query(): (HY000/1194): Table 'ddudk_options' is marked as crashed and should be repaired in
/home/ahsanee/public_html/outfittrends.com/wp-includes/wp-db.php
on line
1868
Warning
: mysqli_query(): (HY000/1194): Table 'ddudk_options' is marked as crashed and should be repaired in
/home/ahsanee/public_html/outfittrends.com/wp-includes/wp-db.php
on line
1868
Warning
: mysqli_query(): (HY000/1194): Table 'ddudk_options' is marked as crashed and should be repaired in
/home/ahsanee/public_html/outfittrends.com/wp-includes/wp-db.php
on line
1868
Warning
: mysqli_query(): (HY000/1194): Table 'ddudk_options' is marked as crashed and should be repaired in
/home/ahsanee/public_html/outfittrends.com/wp-includes/wp-db.php
on line
1868
Warning
: mysqli_query(): (HY000/1194): Table 'ddudk_options' is marked as crashed and should be repaired in
/home/ahsanee/public_html/outfittrends.com/wp-includes/wp-db.php
on line
1868
Warning
: mysqli_query(): (HY000/1194): Table 'ddudk_options' is marked as crashed and should be repaired in
/home/ahsanee/public_html/outfittrends.com/wp-includes/wp-db.php
on line
1868
Warning
: mysqli_query(): (HY000/1194): Table 'ddudk_options' is marked as crashed and should be repaired in
/home/ahsanee/public_html/outfittrends.com/wp-includes/wp-db.php
on line
1868
Warning
: mysqli_query(): (HY000/1194): Table 'ddudk_options' is marked as crashed and should be repaired in
/home/ahsanee/public_html/outfittrends.com/wp-includes/wp-db.php
on line
1868
Warning
: mysqli_query(): (HY000/1194): Table 'ddudk_options' is marked as crashed and should be repaired in
/home/ahsanee/public_html/outfittrends.com/wp-includes/wp-db.php
on line
1868
Warning
: mysqli_query(): (HY000/1194): Table 'ddudk_options' is marked as crashed and should be repaired in
/home/ahsanee/public_html/outfittrends.com/wp-includes/wp-db.php
on line
1868
Warning
: mysqli_query(): (HY000/1194): Table 'ddudk_options' is marked as crashed and should be repaired in
/home/ahsanee/public_html/outfittrends.com/wp-includes/wp-db.php
on line
1868
Warning
: mysqli_query(): (HY000/1194): Table 'ddudk_options' is marked as crashed and should be repaired in
/home/ahsanee/public_html/outfittrends.com/wp-includes/wp-db.php
on line
1868
Warning
: mysqli_query(): (HY000/1194): Table 'ddudk_options' is marked as crashed and should be repaired in
/home/ahsanee/public_html/outfittrends.com/wp-includes/wp-db.php
on line
1868
Warning
: mysqli_query(): (HY000/1194): Table 'ddudk_options' is marked as crashed and should be repaired in
/home/ahsanee/public_html/outfittrends.com/wp-includes/wp-db.php
on line
1868
Warning
: mysqli_query(): (HY000/1194): Table 'ddudk_options' is marked as crashed and should be repaired in
/home/ahsanee/public_html/outfittrends.com/wp-includes/wp-db.php
on line
1868
Warning
: mysqli_query(): (HY000/1194): Table 'ddudk_options' is marked as crashed and should be repaired in
/home/ahsanee/public_html/outfittrends.com/wp-includes/wp-db.php
on line
1868
Warning
: mysqli_query(): (HY000/1194): Table 'ddudk_options' is marked as crashed and should be repaired in
/home/ahsanee/public_html/outfittrends.com/wp-includes/wp-db.php
on line
1868
Warning
: mysqli_query(): (HY000/1194): Table 'ddudk_options' is marked as crashed and should be repaired in
/home/ahsanee/public_html/outfittrends.com/wp-includes/wp-db.php
on line
1868
Warning
: mysqli_query(): (HY000/1194): Table 'ddudk_options' is marked as crashed and should be repaired in
/home/ahsanee/public_html/outfittrends.com/wp-includes/wp-db.php
on line
1868
Warning
: mysqli_query(): (HY000/1194): Table 'ddudk_options' is marked as crashed and should be repaired in
/home/ahsanee/public_html/outfittrends.com/wp-includes/wp-db.php
on line
1868
Warning
: mysqli_query(): (HY000/1194): Table 'ddudk_options' is marked as crashed and should be repaired in
/home/ahsanee/public_html/outfittrends.com/wp-includes/wp-db.php
on line
1868
Warning
: mysqli_query(): (HY000/1194): Table 'ddudk_options' is marked as crashed and should be repaired in
/home/ahsanee/public_html/outfittrends.com/wp-includes/wp-db.php
on line
1868
Warning
: mysqli_query(): (HY000/1194): Table 'ddudk_options' is marked as crashed and should be repaired in
/home/ahsanee/public_html/outfittrends.com/wp-includes/wp-db.php
on line
1868
Warning
: mysqli_query(): (HY000/1194): Table 'ddudk_options' is marked as crashed and should be repaired in
/home/ahsanee/public_html/outfittrends.com/wp-includes/wp-db.php
on line
1868
Warning
: mysqli_query(): (HY000/1194): Table 'ddudk_options' is marked as crashed and should be repaired in
/home/ahsanee/public_html/outfittrends.com/wp-includes/wp-db.php
on line
1868
Warning
: mysqli_query(): (HY000/1194): Table 'ddudk_options' is marked as crashed and should be repaired in
/home/ahsanee/public_html/outfittrends.com/wp-includes/wp-db.php
on line
1868
Different ways of wearing churidar shalwar. Churidar shalwars are a modification of the common shalwars mostly worn by South Asians. They are basically tightly fitted and narrow towards the ankle. Churidar has always been in fashion but recently the trend of wearing churidar has greatly increased. The use of churidar has been seen by all famous designers from different countries, especially India and Pakistan. It can be worn in a number of ways and styles.
You might also be interested in[highlight] 15 Latest style Indian Eid dresses designs for girls[/highlight] or [highlight]what to wear at Holi festival – 16 ideal Holi outfit ideas[/highlight].
Ideas for Wearing Churidar Shalwars Fashionably
Choose from one of these spectacular designs of churidar shlawar to wear at any occasion, formal or casual and all eyes will surely be on you. Here are 18 ways to wear churidar shalwar that can help you style your outfit:
#18 – Simple White Churidar
Save yourself from the trouble of finding a matching churidar for every dress. This simple and traditional white churidar gives a classic look that can never go out of fashion.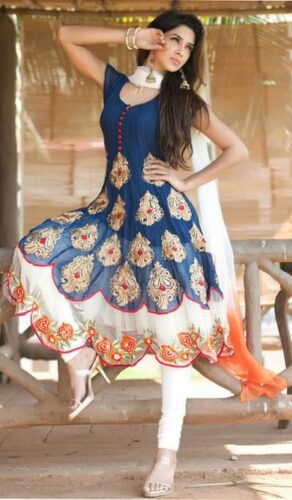 #17 – Embroidered Outfit
For a semi formal look, wear embroidered churidar which goes with your shirt.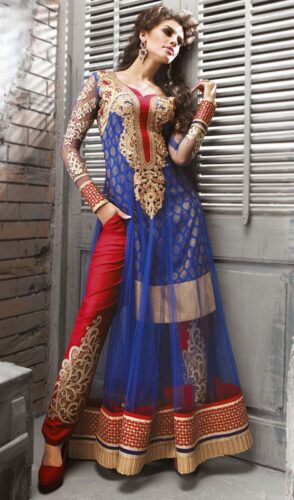 #16 – Sexy Dress with Knee Length Shirt
Churidar can be worn with shirts of various lengths. This knee length shirt will give a beautiful elegant look that everyone can pull off.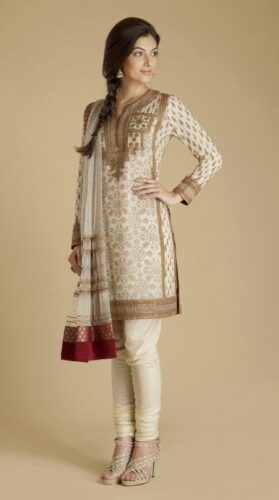 Source
#15 – Modern Touch for Young Girls
Churidar worn with a flowy flared shirt gives a modern and trendy look. This style looks great on teenage girls.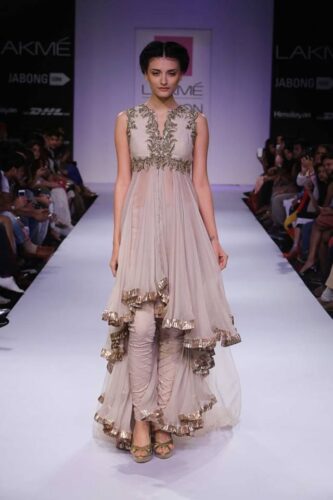 #14 – Anarkali Style Dress
Anarkali style is by far the most popular and classic look. From celebrities to common women, everyone loves this look! Add some more Bollywood touch to this outfit by checking out our collection of [highlight]19 Indian Actresses Street Style Fashion Ideas this season[/highlight].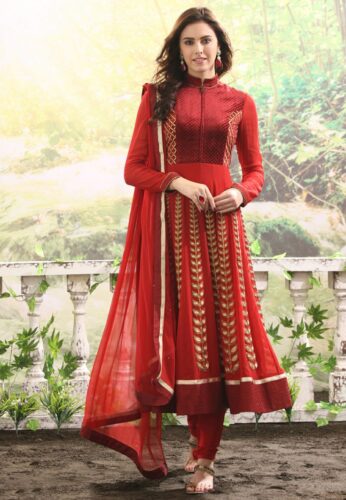 #13 – Churidar With Straight Long Shirt for a Desi Look
Wear your churidar with a straight cut shirt for a casual every day look.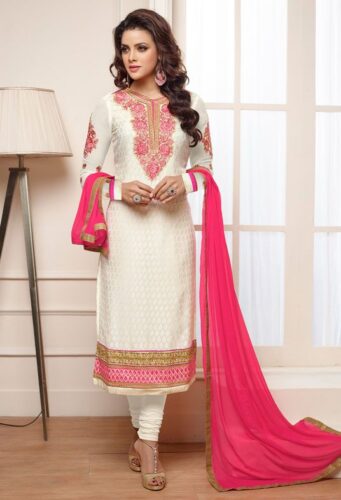 #12 – Matching Churidar
Match your churidar with the patterns and designs on your shirt. By putting in a little amount of effort you can change the entire look of your outfit.
Warning
: mysqli_query(): (HY000/1194): Table 'ddudk_options' is marked as crashed and should be repaired in
/home/ahsanee/public_html/outfittrends.com/wp-includes/wp-db.php
on line
1868
Warning
: mysqli_query(): (HY000/1194): Table 'ddudk_options' is marked as crashed and should be repaired in
/home/ahsanee/public_html/outfittrends.com/wp-includes/wp-db.php
on line
1868
Warning
: mysqli_query(): (HY000/1194): Table 'ddudk_options' is marked as crashed and should be repaired in
/home/ahsanee/public_html/outfittrends.com/wp-includes/wp-db.php
on line
1868
Warning
: mysqli_query(): (HY000/1194): Table 'ddudk_options' is marked as crashed and should be repaired in
/home/ahsanee/public_html/outfittrends.com/wp-includes/wp-db.php
on line
1868
Warning
: mysqli_query(): (HY000/1194): Table 'ddudk_options' is marked as crashed and should be repaired in
/home/ahsanee/public_html/outfittrends.com/wp-includes/wp-db.php
on line
1868
Warning
: mysqli_query(): (HY000/1194): Table 'ddudk_options' is marked as crashed and should be repaired in
/home/ahsanee/public_html/outfittrends.com/wp-includes/wp-db.php
on line
1868
Warning
: mysqli_query(): (HY000/1194): Table 'ddudk_options' is marked as crashed and should be repaired in
/home/ahsanee/public_html/outfittrends.com/wp-includes/wp-db.php
on line
1868
Warning
: mysqli_query(): (HY000/1194): Table 'ddudk_options' is marked as crashed and should be repaired in
/home/ahsanee/public_html/outfittrends.com/wp-includes/wp-db.php
on line
1868
Warning
: mysqli_query(): (HY000/1194): Table 'ddudk_options' is marked as crashed and should be repaired in
/home/ahsanee/public_html/outfittrends.com/wp-includes/wp-db.php
on line
1868
Warning
: mysqli_query(): (HY000/1194): Table 'ddudk_options' is marked as crashed and should be repaired in
/home/ahsanee/public_html/outfittrends.com/wp-includes/wp-db.php
on line
1868
Warning
: mysqli_query(): (HY000/1194): Table 'ddudk_options' is marked as crashed and should be repaired in
/home/ahsanee/public_html/outfittrends.com/wp-includes/wp-db.php
on line
1868
Warning
: mysqli_query(): (HY000/1194): Table 'ddudk_options' is marked as crashed and should be repaired in
/home/ahsanee/public_html/outfittrends.com/wp-includes/wp-db.php
on line
1868
Warning
: mysqli_query(): (HY000/1194): Table 'ddudk_options' is marked as crashed and should be repaired in
/home/ahsanee/public_html/outfittrends.com/wp-includes/wp-db.php
on line
1868
Prev Article
Warning
: mysqli_query(): (HY000/1194): Table 'ddudk_options' is marked as crashed and should be repaired in
/home/ahsanee/public_html/outfittrends.com/wp-includes/wp-db.php
on line
1868
Warning
: mysqli_query(): (HY000/1194): Table 'ddudk_options' is marked as crashed and should be repaired in
/home/ahsanee/public_html/outfittrends.com/wp-includes/wp-db.php
on line
1868
Warning
: mysqli_query(): (HY000/1194): Table 'ddudk_options' is marked as crashed and should be repaired in
/home/ahsanee/public_html/outfittrends.com/wp-includes/wp-db.php
on line
1868
Warning
: mysqli_query(): (HY000/1194): Table 'ddudk_options' is marked as crashed and should be repaired in
/home/ahsanee/public_html/outfittrends.com/wp-includes/wp-db.php
on line
1868
Next Article
Warning
: mysqli_query(): (HY000/1194): Table 'ddudk_options' is marked as crashed and should be repaired in
/home/ahsanee/public_html/outfittrends.com/wp-includes/wp-db.php
on line
1868
Warning
: mysqli_query(): (HY000/1194): Table 'ddudk_options' is marked as crashed and should be repaired in
/home/ahsanee/public_html/outfittrends.com/wp-includes/wp-db.php
on line
1868
Warning
: mysqli_query(): (HY000/1194): Table 'ddudk_options' is marked as crashed and should be repaired in
/home/ahsanee/public_html/outfittrends.com/wp-includes/wp-db.php
on line
1868