What to Wear in South Africa. If you are planning a trip to South Africa, perhaps a trip this summer, or a trip this winter in the months of December and January, we are here to provide you with all the essential information regarding what to pack.
Similarly, we have completed the research on what not to pack with you on a trip to South Africa, so you wouldn't have to. So read along, to find out and plan what to pack on a trip to South Africa.
What to Pack for Trip to South Africa?
Let's start with a simple, to-the-point packing list. After which we will discuss various outfit ideas in detail: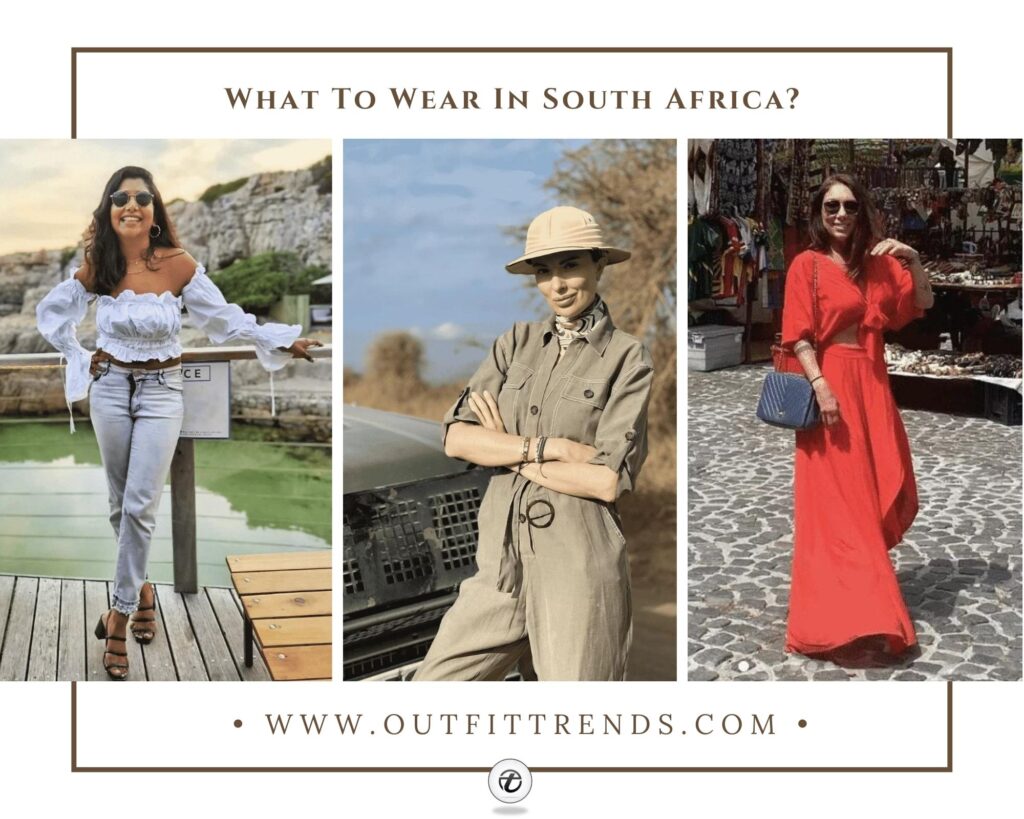 Packing list for Traveling to South Africa in June
June to August is characterized as a winter season in the Southern Hemisphere, consequently, it is a time of heavy rainfall, the following packing list accommodates for that.
Pants, and long shorts
Waterproof jackets, raincoats as you'll need plenty of Rainy Day Outfits Ideas.
Hats and eyewear
Jackets, on the warmer side if you are going to still be attending the Game Drive or Safari attractions
What to wear to a South African Wedding
Wear something long, a long skirt or a long dress
There is an elegance which is provided by a headgarment, which is why it is possible to wear one to a wedding
In the case you would like to blend in to the style of a tradditional wedding you can wear a printed dress, or even an African printted dress
Avoid the color black for a traditional wedding
Jewlery is very important, beaded bracelets and necklaces are prioritised
What Shoes to wear in South Africa?
Here are some of the best shoe ideas that you should pack for your trip:
A comfortable pair of sneakers
A sturdy pair of boots to take on adventures
Flip Flops for when you're at the beach
Flats for dinners and lunches
Summer Outfits for South Africa
22 – Perfect Safari Outfit
When going on Safari, wearing light but not white-colored clothes and something to protect you from the hot sun is the best option to go for.
21 – Outfit to Explore
Wearing something while out enjoying nature in South Africa has to be both practical, and cute enough to take pictures in. You can get more ideas from these Cute Summer Travelling Outfits for Women.
20 – Outfit for a Windy Day
For a windy day, reach for a pair of pants, but don't forget to cover yourself from the sun with some head coverings and eyewear.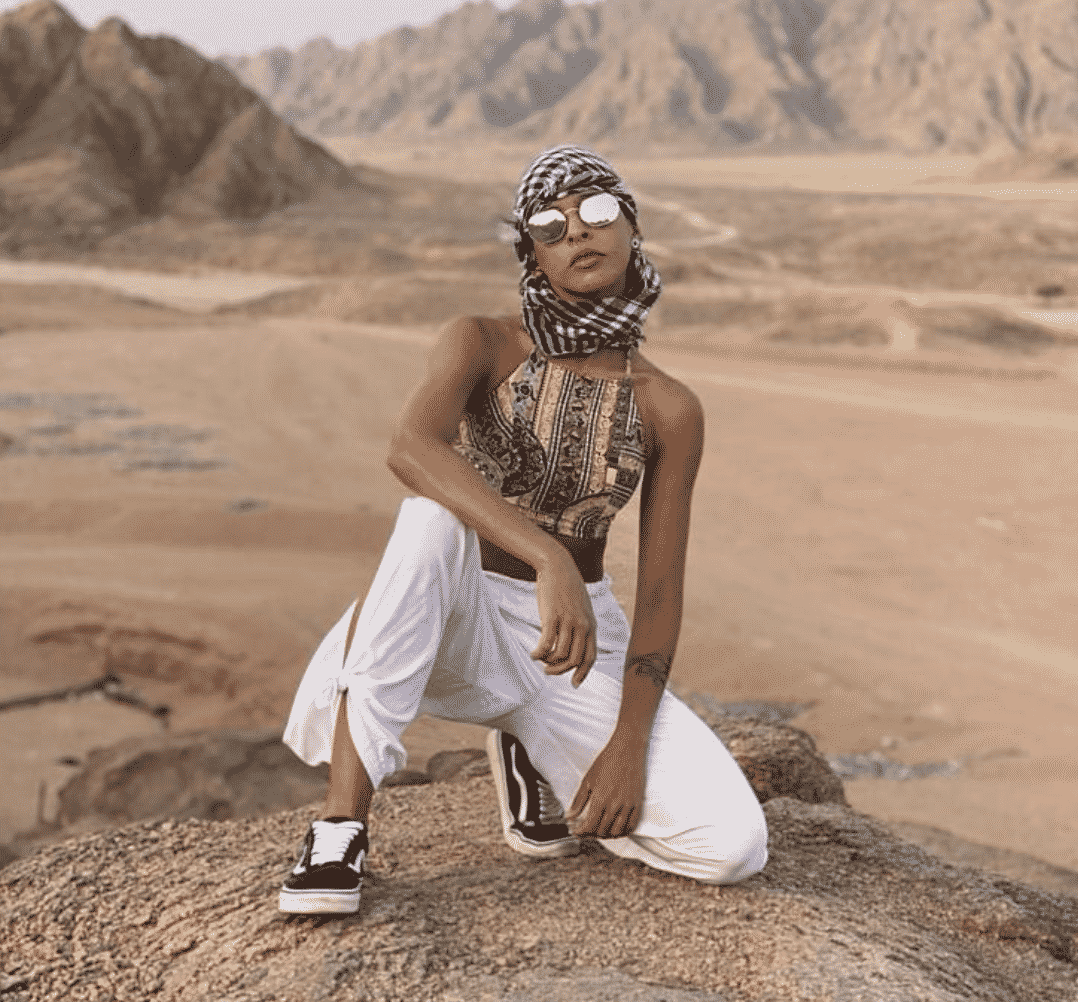 19 – Casual Daytime Look
On the days you are opting in for a restful stay-at-home day at your hotel, pack along with some comfortable and pretty clothes. Shorts and a t-short co-ord can be your best option. Especially since it is pretty enough to take pictures of with the beautiful backdrops seen even from your hotel windows when in South Africa.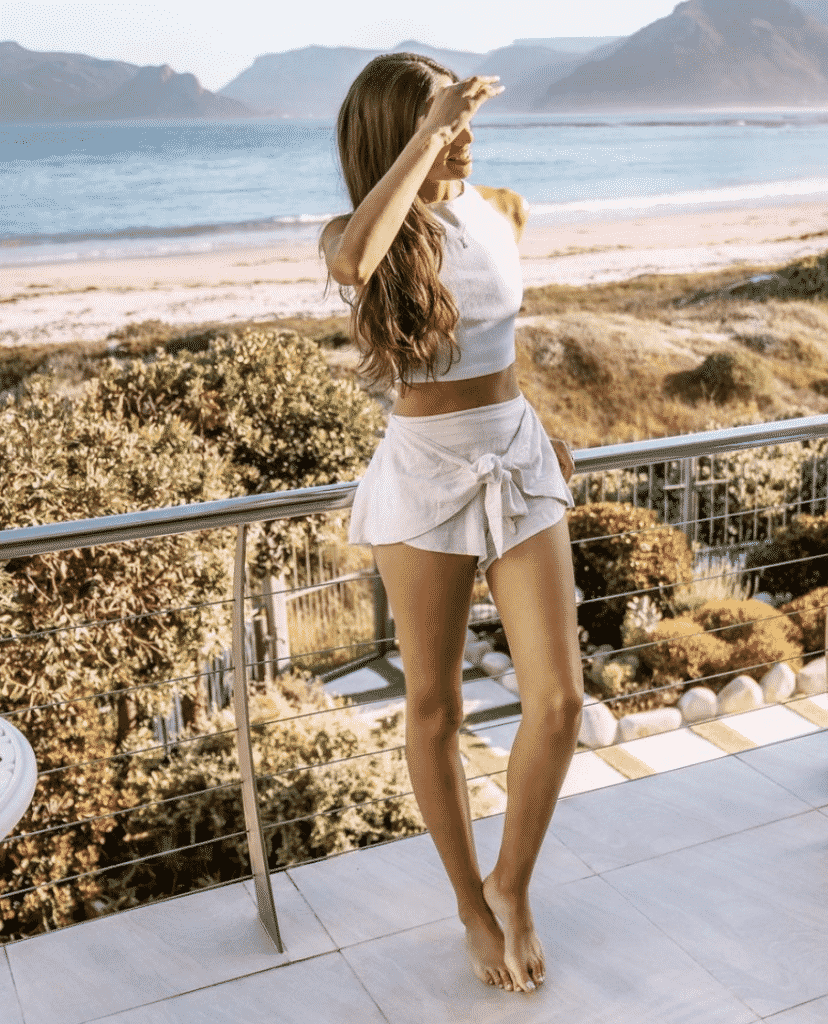 18 – What to wear to Lunch
If you are heading out to lunch when on your trip to South Africa, a white flowy silk dress should be on your packing list, it will keep you comfortable if you are in windy areas like the beach, and chill enough throughout the summer heat.
17 – Evening Outfit
When traveling around South Africa, you will not only encounter unforgettable adventures in nature but will also have some time to have dinners in the equally beautiful city centers. Pack along with some long gem-colored dresses, to wear out to dinner.
16 – Daytime Look
When wandering about the cities or whilst strolling the beaches in South Africa you will be most comfortable if you pack along with a neutral blouse, loose enough to keep you chilled throughout the warm days, and do not forget to wear a hat to cover from the sun.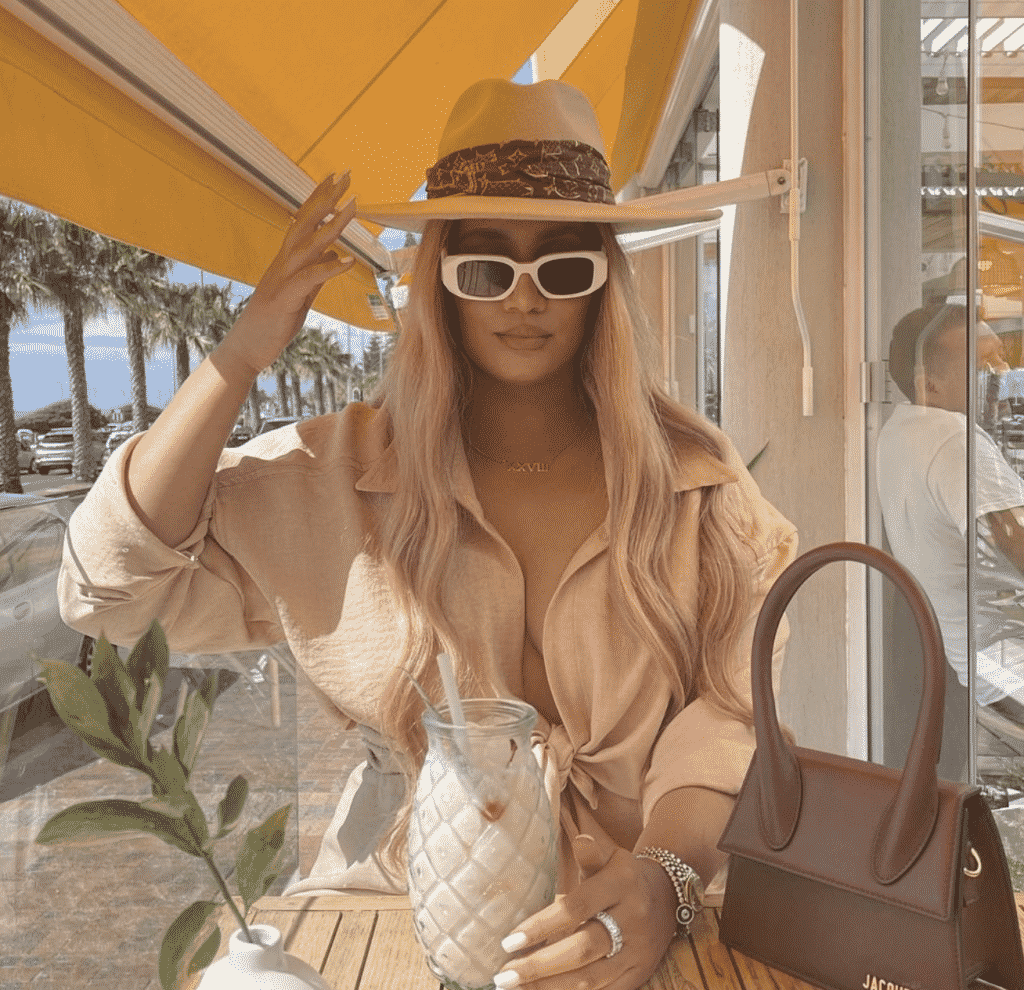 15 – Summer Beach Day Outfit
When you're having a chill day at the beach, you might want to pack along a black swimsuit, an asymmetric black pencil skirt, and a blue denim jacket to top it off. Tip: When wearing something very light and open like a bikini, will counteract the warm qualities of thick denim, and the jacket will be good protection from the sun.
14 – Outfit for Exploring the South African Markets
When you're exploring the enchanting cities of South Africa, you might want to wear something bright and eye-catching, something to match the vibrant architecture of the South African cities.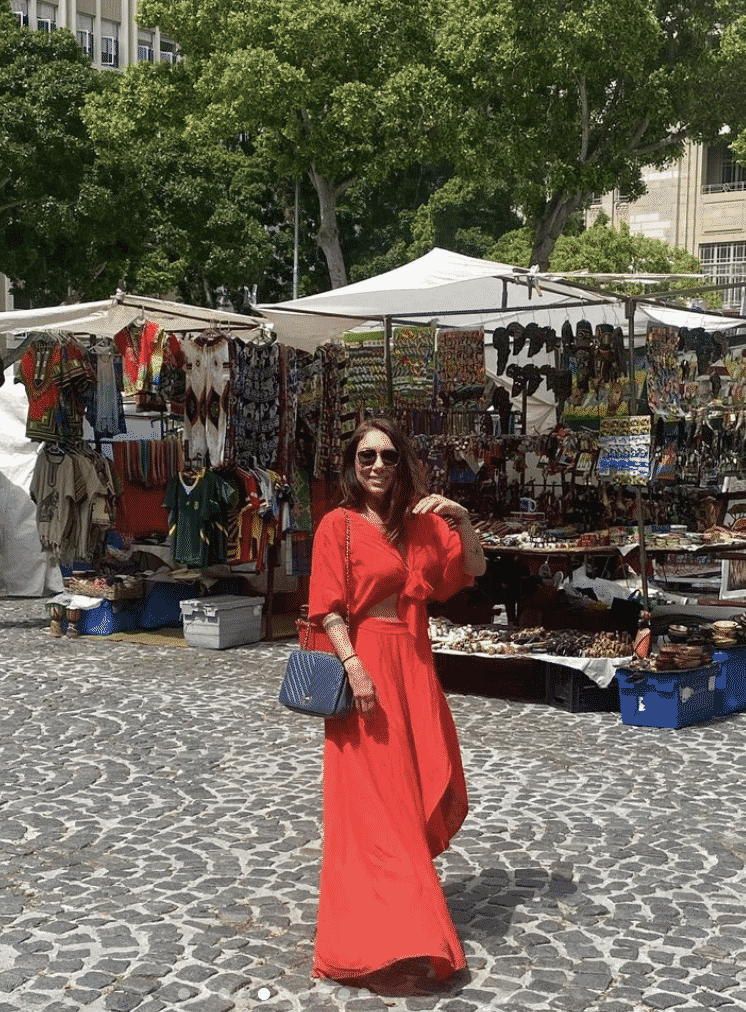 13 – What to Wear for Seeing Wildlife
It is recommended to wear neutral colors when going to see the wildlife in South Africa during Game Rides or on Safari, which is why this tan pantsuit and hat combination is the perfect outfit.
12 – Game Ride Outfit
Wearing something in neutral colors, and at the highest level of comfort is of the highest priority when going on highly active adventures in South Africa.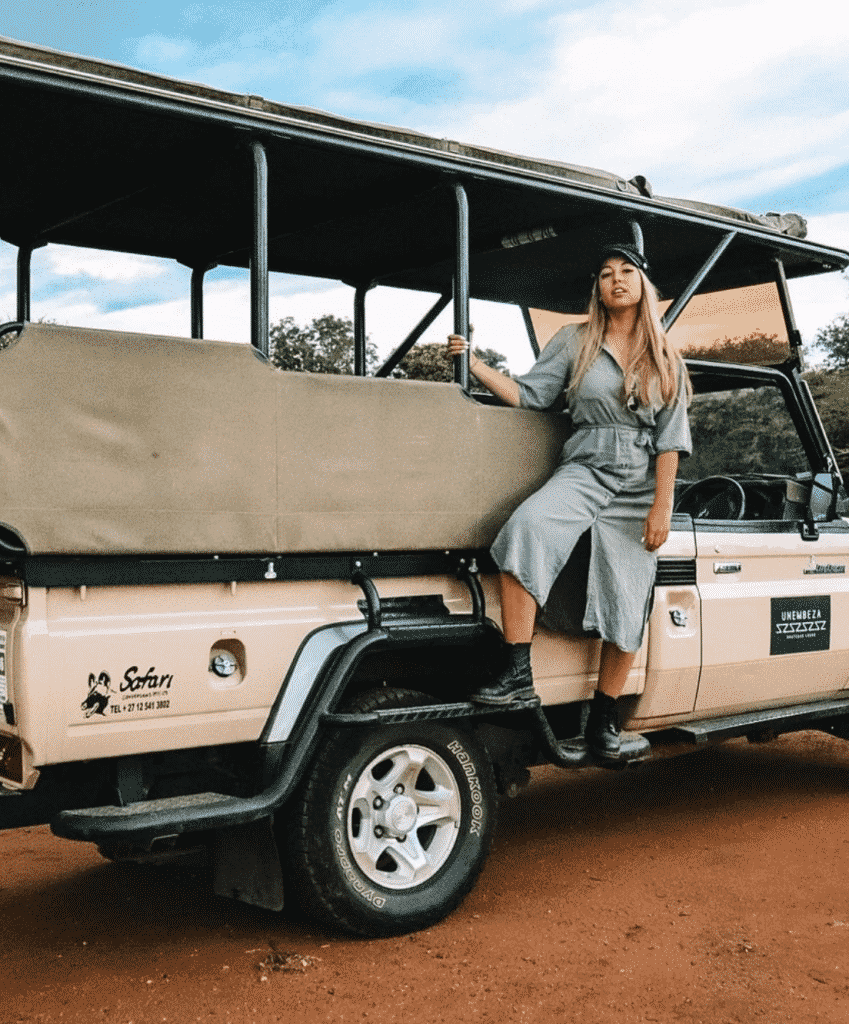 Winter Outfits for South Africa
11 – Casual Outfit for Shopping
During the winter months in South Africa, you can expect some windy and rainy days. Pack along a sweater to throw on and keep around you in case it gets chilly.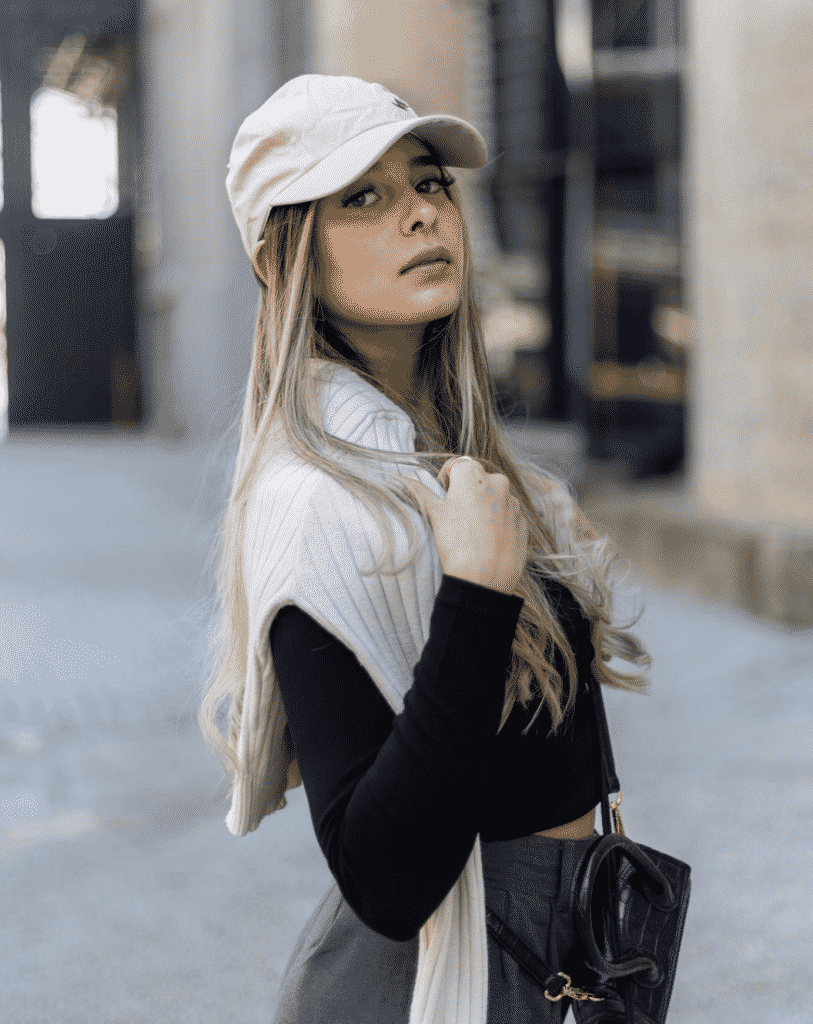 10 – Day Time Winter Look
In the case that the weather allows for it, you might want to pack along a pair of your most comfortable jeans, and a blouse.
9 – Everyday Outfit
As the winter season in South Africa starts it might be a smart fashion choice to bring along some fuzzy vests to keep yourself warm and keep your outfits looking stylish.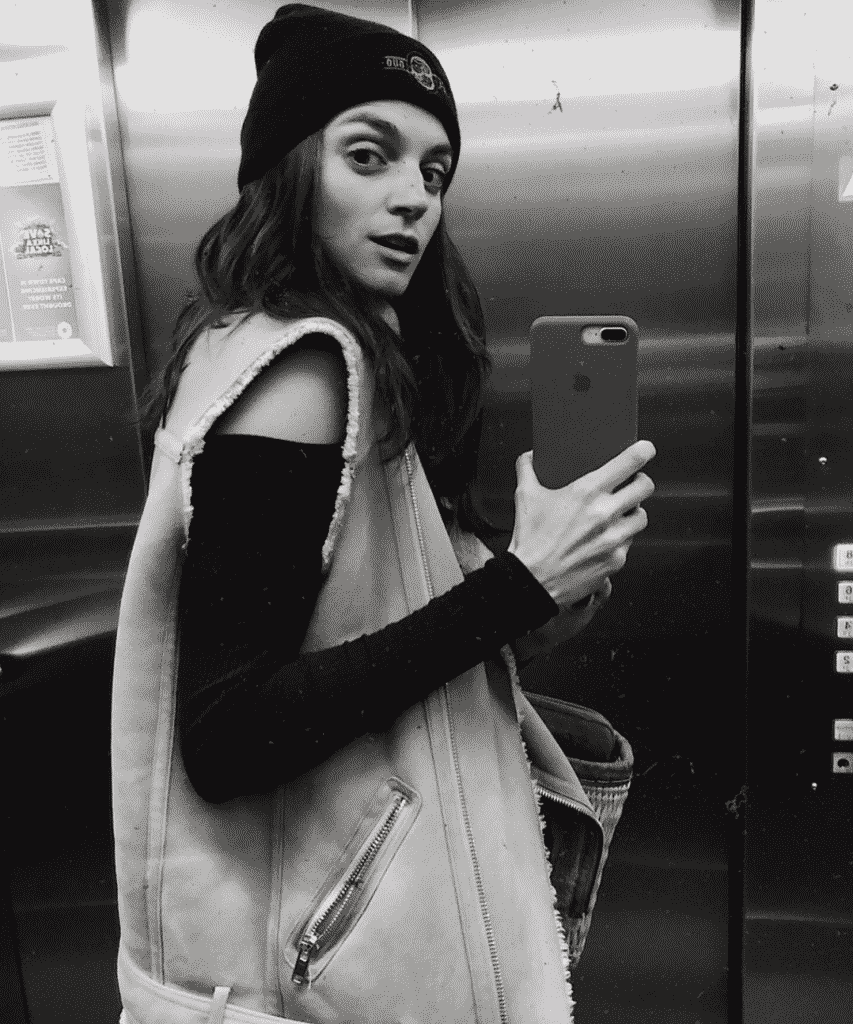 8 – Day to Night Look
As the weather gets colder even in South Africa, you will want to dress up in something which covers your skin, and even in layers. A great option in a pair of black jeans, a colorful top to add color, and a dark jacket.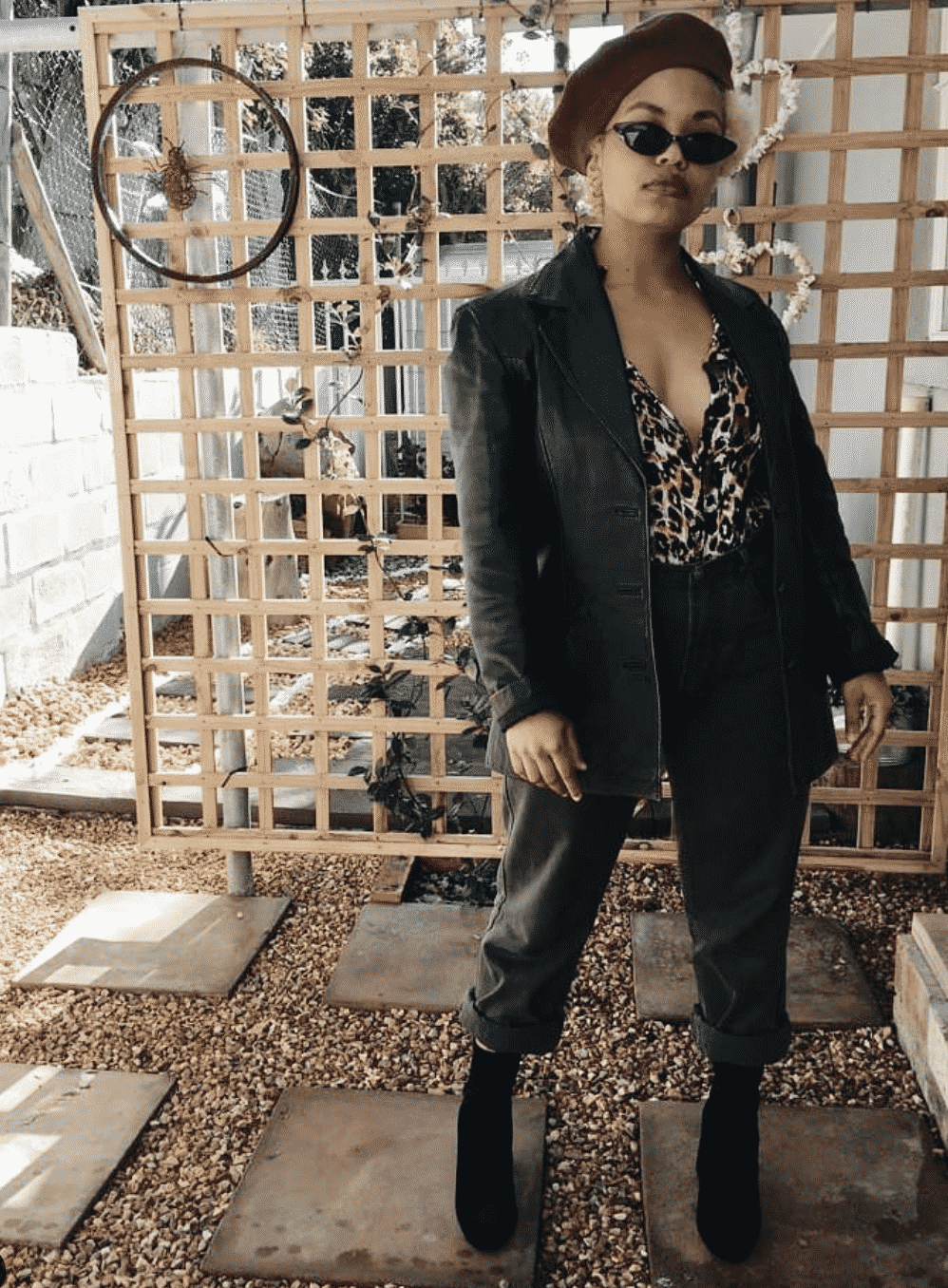 7 – Beach Look
Even in the winter season South African beach locations are a must see. Dress in a warm pullover as the wind will be quite chilly on location. Here are some Beach Cover Up Ideas that you might find useful.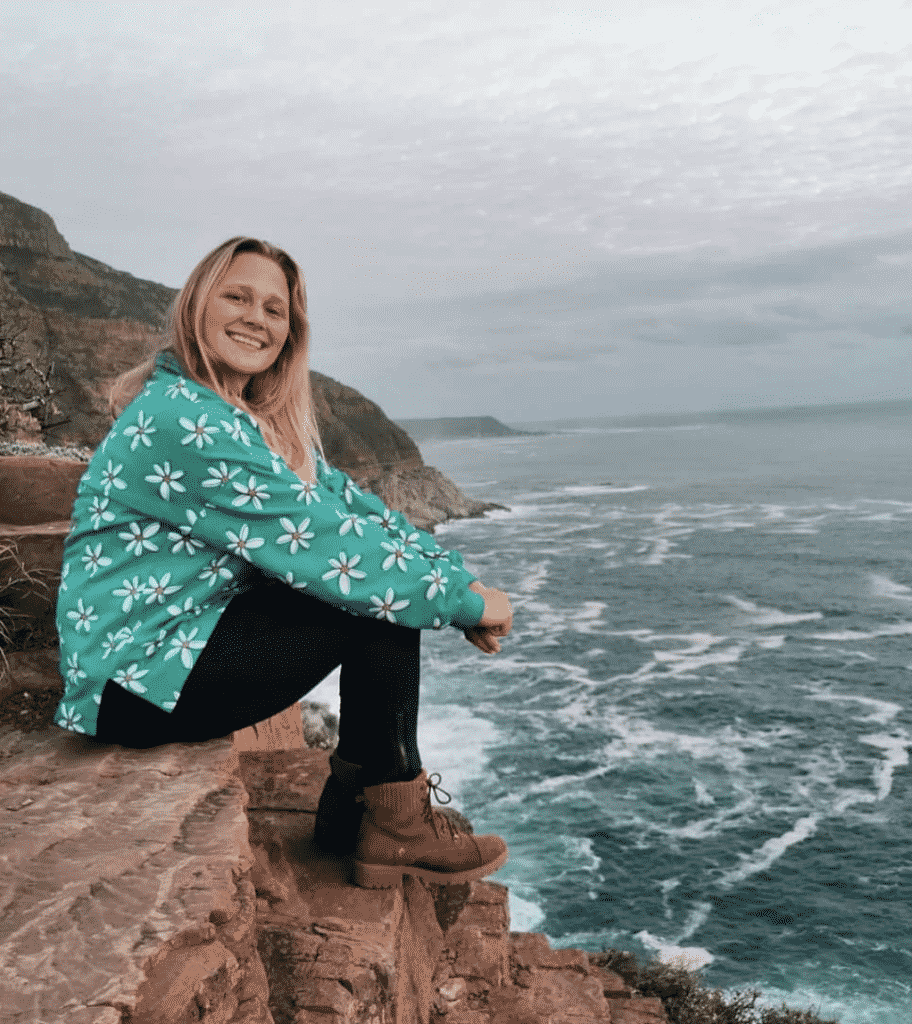 6 – Winter Outfir for the Mountains
Yes, it might be surprising to some, however, it is true that some regions in South Africa do get snow in the winter season. You might want to pack along a warm jacket and a pair of uggs to keep you warm as you explore.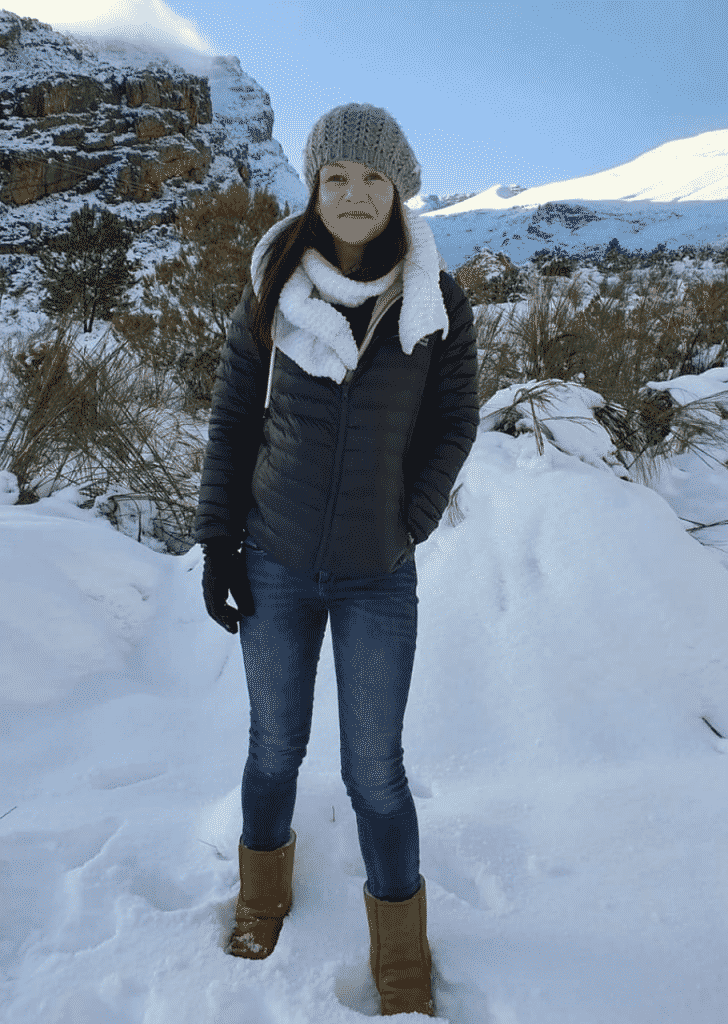 5 – What to Wear in Cape Town in November/December?
Don't be fooled by the warm sunlight, the winter seasons in Cape Town can bring a heap of cold wind, and rain. You might want to pack several pairs of warm jeans, and a couple of waterproof jumpers to stay warm while traveling around these beautiful cities.
4 – Exploring the City Look
When wandering through the cities of South Africa, be sure to pack along a pair of pants, preferably jeans in a light color and a top.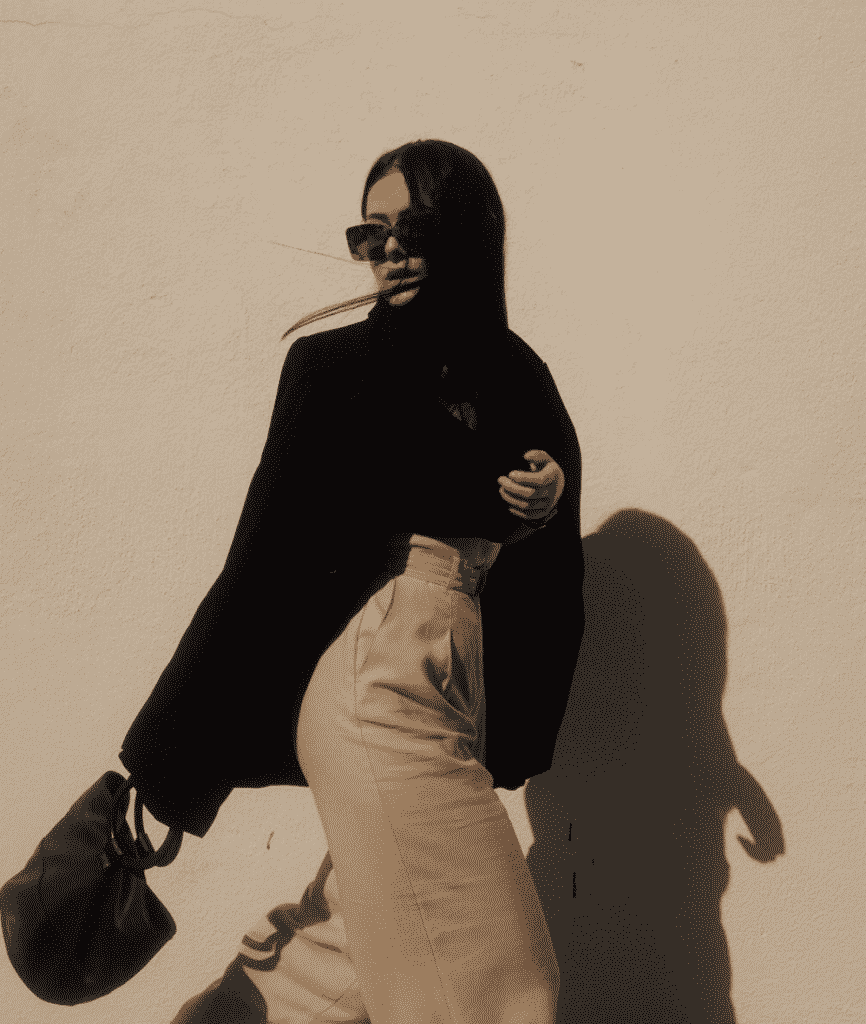 3 – Outfit for Exploring Nature
Even in the winter season South Africa has an abundance of beautiful nature to display, for those times you choose to visit some sites you might want to pack along a sporty and comfortable outfit. A pair of leggings, and a sweatshirt would be the optimal choice.
2 – Warm & Cozy Look
Something to pack for winter in South Africa is warm jackets, but we also recommend them to be bright to match the visuals of the cities you will be exploring.
1 – Must-Have Item for Your Trip
A trench coat can be considered a must-have packing item for South Africa in the winter season, it is going to provide the perfect amount of warmth and protect from wind and rain.
Frequently Asked Questions
Q. What can you not wear in South Africa?
As of the year 2020, one major clothing restriction emerged in South Africa, which prohibits people to wear open-toe shoes and long sleeve shirts, these items cannot even be sold (t-shirts can only be sold under the pretense that they are advertised to be worn under jackets. This regulation emerged, to attempt control on the spread of covid-19.
Q. How to prepare for a trip to South Africa?
Although general crime is not as prevalent in the areas usually inhabited by tourists, it is still a possibility and many locals give the following advice to maintain tourist safety; do not wear anything that would make you stand out too much, do not wear an excessive amount of jewelry or watches, and know exactly where you're going, especially at night prior to leaving your hotel.
Q. What do I need to bring on a trip to South Africa?
In certain parts of South Africa you might need to bring proof of yellow fever vaccinations, and at times (during malaria season, and in the malaria region) malaria tablets are advised.
Q. What to wear in Cape Town in December?
December to February is the summer season in the Southern Hemisphere, therefore the weather will be sunny, and warm. It is most recommended to wear light colors, clothing comprised of light breathable fabrics, head covering, and eyewear.
Q. What to wear on Safari?
Clothing which is safe and considerate to wear on Safari, are neutral tones (earth tones, and greens) which will blend with nature, that being said it would be most certainly good to avoid very bright unnatural colors like neons. Considering that a Safari trip is under the sun, in broad daylight, it will get very warm so bring along airy, loose clothing which will be sweatproof to remain comfortable. Comfortable walking shoes are a must.
Q. What to wear on a game drive in South Africa?
Similar to that of what you would wear on Safari, restrain yourself to neutral-colored clothing, and comfortable shoes. In addition to that, pack along with a hat, and some sort of long sleeve shirt. The early morning and late evening game drives can be quite chilly due to the quickly changing temperatures.
Q. What colors not to wear in South Africa?
Colors to avoid: white, dark blue, black. Dark blue and black colors will attract tsetse flies. And although light colors are preferred to not attract as much heat in the sun, avoiding white clothing would be a smart choice due to the amount of dust that would collect on it and dirty it.
Q. What is traditional South African clothing?
Traditional South African clothing is characterized by beautiful beadwork, patchwork, and printed fabrics. The traditional dress consists of long skirts, layered with (printed/embroidered) aprons, and embroidered blankets around the shoulders. The garments are complemented with a variety of beaded necklaces, and bracelets, and if the woman is married she wears a traditional headdress. Men wear thick tunics, dress in long skirts on special occasions and complete their garments with long beaded necklaces.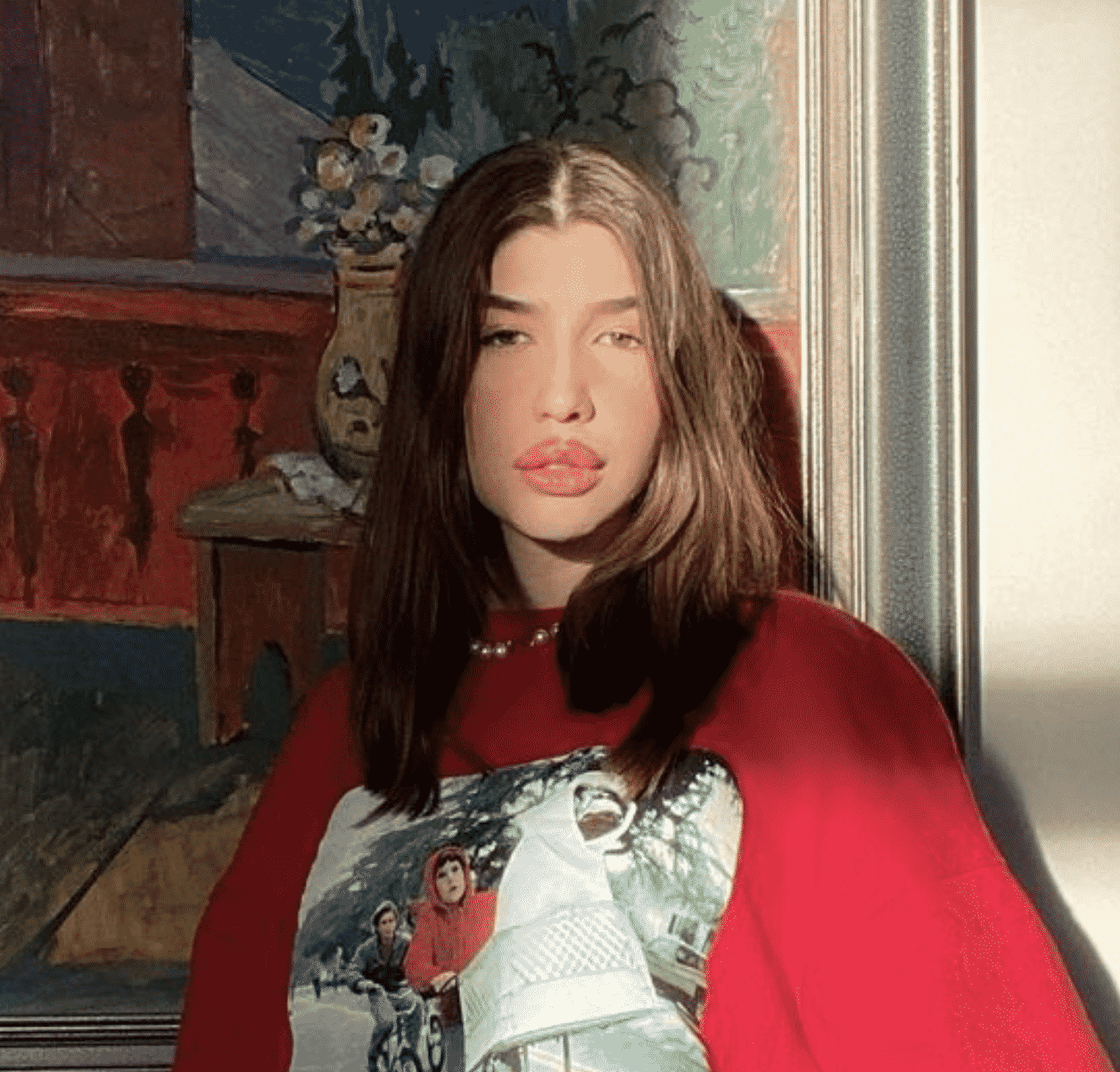 Lyuba Bessarab studies Fashion Management at the London College of Fashion.
She is from Kyiv Ukraine originally and is based in London now. Although she doesn't live in Ukraine now, it has a very huge part of her identity.
As an artist, she does not only get inspired by her cultural heritage for her fashion choices, but she also incorporates it in what she makes.