Swag Accessories For A Swag Look – Accessories are a women's best friend have the power to transform any look and express your unique personality. It's a great way of showing that you have put some effort into your outfit. You can easily create a swag look just by styling accessories in just the right way. Girls and women of all ages want to look cool and trendy which is no longer possible unless you have the swag.
These days outfits are not as important for swag as accessories are since you can't have swag without the right accessories. So here we are with some of the most amazing accessories you need for swag. You can find swag accessories for all types of shapes and sizes in this article.
What Swag Accessories to Buy?
Swag accessories are a great package when it comes to uplifting your look and giving it a unique touch. These accessories include all the items that you need to curate the best possible outfit. You can find all types, shapes, and sizes of swag accessories. From jewelry to belts, these accessories are perfect to create the perfect swag look. This article will help you in accessorizing for the perfect swag look. Before we dive into the accessories that you need to buy, here are some useful tips for you to help you in creating the perfect swag look.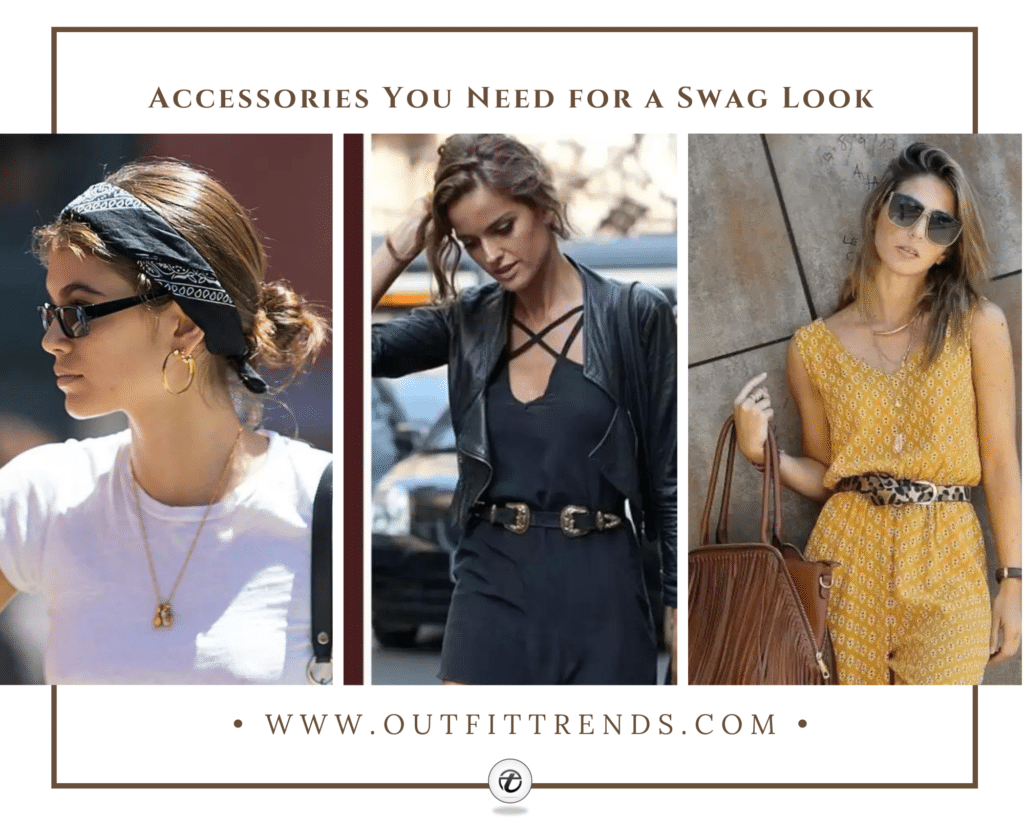 Tips for Styling Accessories for Girls
Never a dull moment – With swag accessories, you can amp up your outfit by adding a pop of color and vibrance. You can always add a statement piece to add some swag with a solid colored dress and you're good to go.
Stick to a theme – To keep the look put together and harmonized, you can stick to a theme. The accessories should enhance the look and give you a balanced look. Use accessories with a bold color when you have a basic outfit or just stick to gold and silver as you can never go wrong with that.
Accessories don't need to match – You can easily add one colorful accessory to the look to add some swag and make the look stand out. Keeping a neutral dress can give you more room for styling more accessories.
Think about proportion – Your look must be balanced, this means that you should think of appropriate proportions while styling such accessories based on your height to not go overboard with the look.
5 – Stylish Bracelet For A Funky Look
Jewelry is the most basic and necessary item you need for swag. The right choice of jewelry helps put your outfit together and it can make all the difference you need. The swag jewelry will work by bringing just a touch of swag to your outfit, without overdoing it so you still look chic and elegant. A good way of uplifting your look is to add a nice chunky bracelet or multi-colored beads that come in all types and sizes. It will instantly make your look stand out with a swaggy touch. There are so many styles of chunky bracelets to choose from, these can change your outfit from nay to yay with this super trendy swag accessory.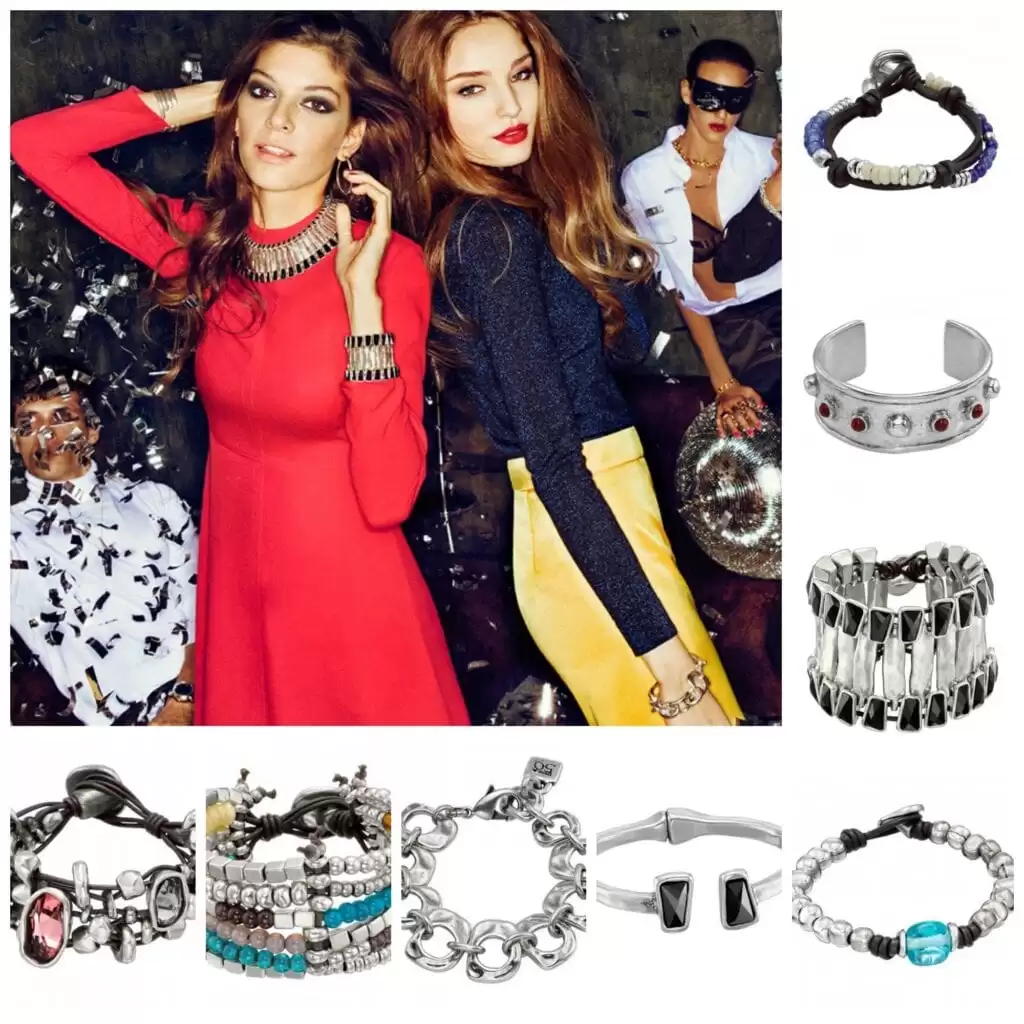 4 – Bandana Headband
You can create so many different looks using the same swag accessory. You can turn your bandana into a makeshift headband to give a nice swaggy touch to your daily looks. This super versatile accessory can be styled in so many ways, you can tie a loose bun or leave your hair open. Just this small addition can instantly lift up your look and make it much more cool and chic.
3 – Accentuate Your Waist With Belts
Belts are one of the essential accessory items when it comes to creating a swag look. No matter what the season is, belts can definitely help in enhancing any look, be it casual or formal, and make you stand out every time. Whether you're wearing a solid-colored dress or a nice printed jumpsuit, adding a belt can accentuate your waist giving a more elegant and swaggy look.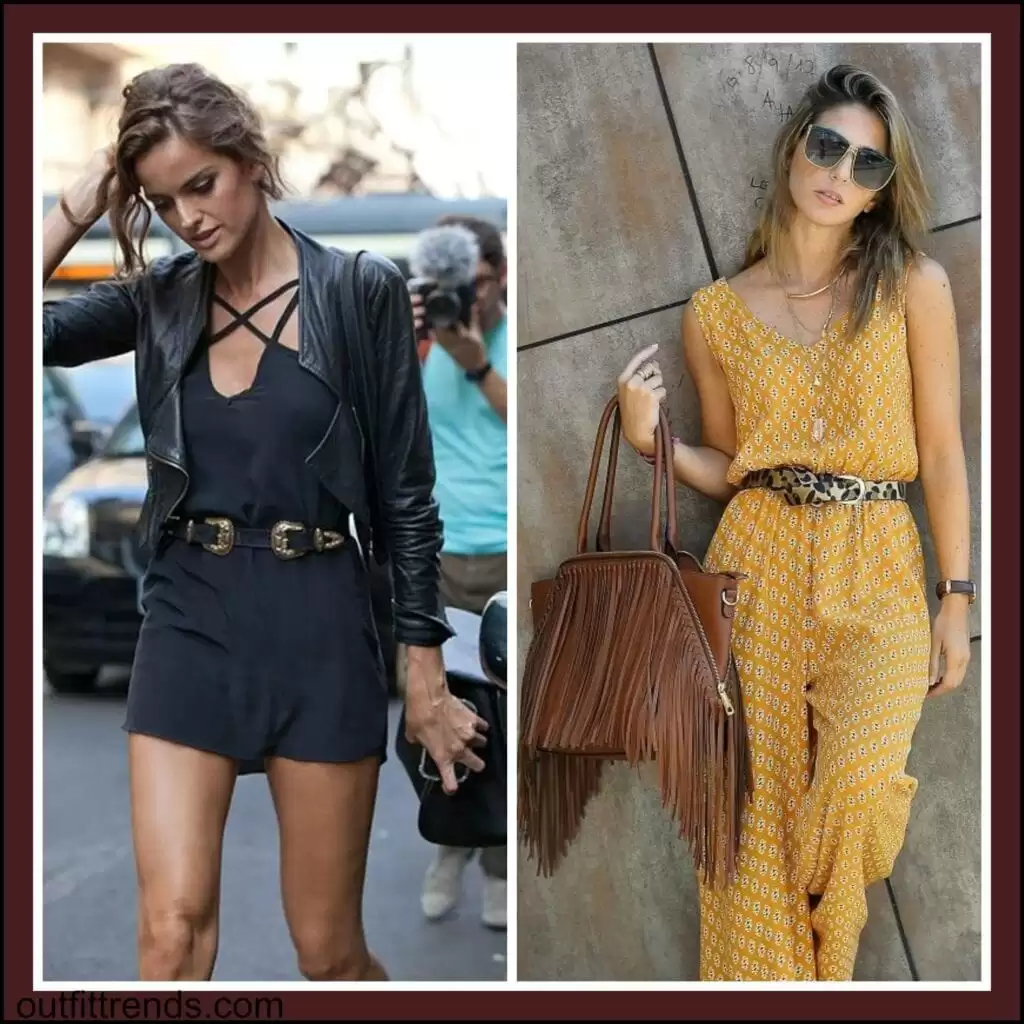 2 – Essential Travel Gear
All women love handbags and carrying them with swag is truly an art. I believe that no one demonstrates this art as perfectly as Taylor Swift does. She is surely the celebrity with the best sense of fashion and style especially when it comes to handbags. Here are some of the amazing outfit ideas to get your creative juices flowing. You can add a bright-colored bag to add some boldness to the look and add a touch of swag to the entire look.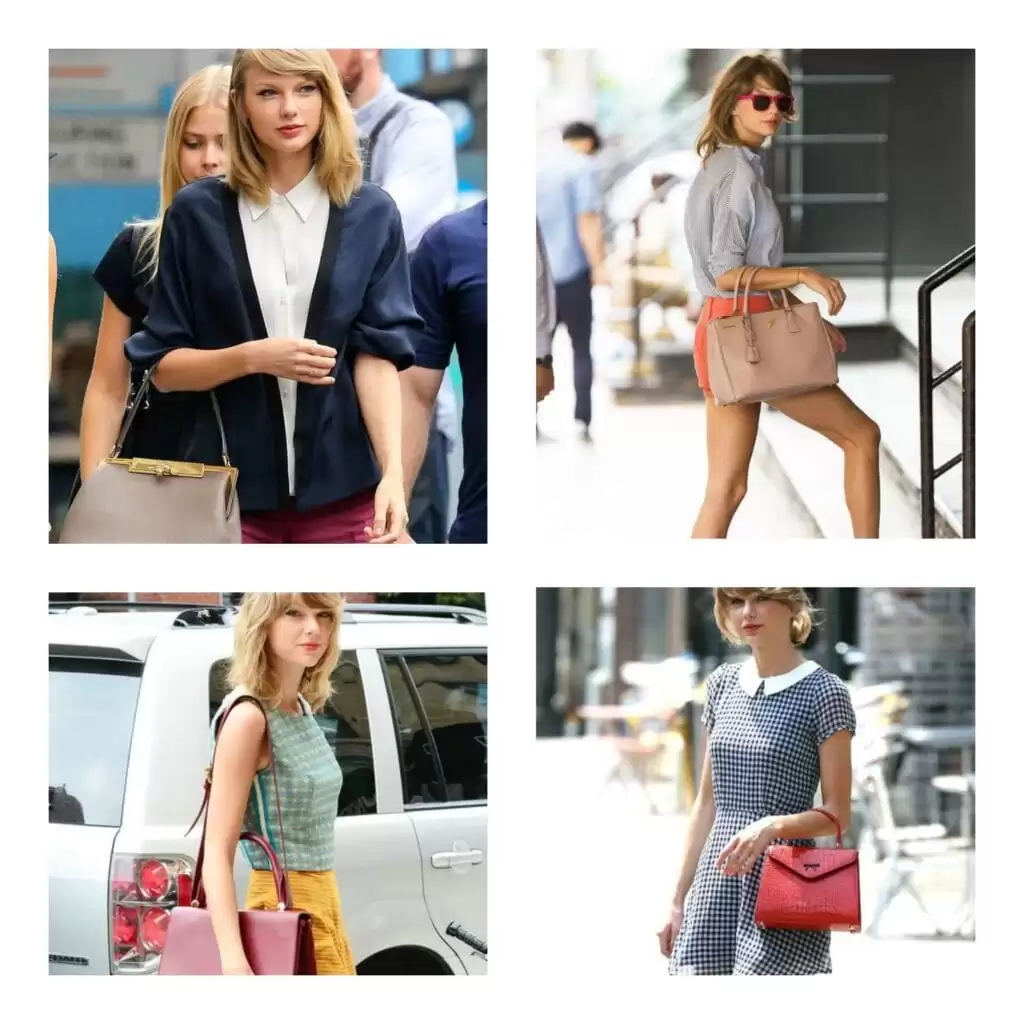 1 – Sunglasses
Swag is all about styling with the best selection of accessories possible to make your look super unique and stylish. If you're not sure about what accessories to add and are afraid of overdoing your look, go for this trendy accessory as you can never go wrong with it. With so many different styles based on your face shape and personality, this impeccable accessory is bound to give you a perfect swag look without having to put any effort. Show off your swagger self to everyone with beautiful and eye-catching sunglasses.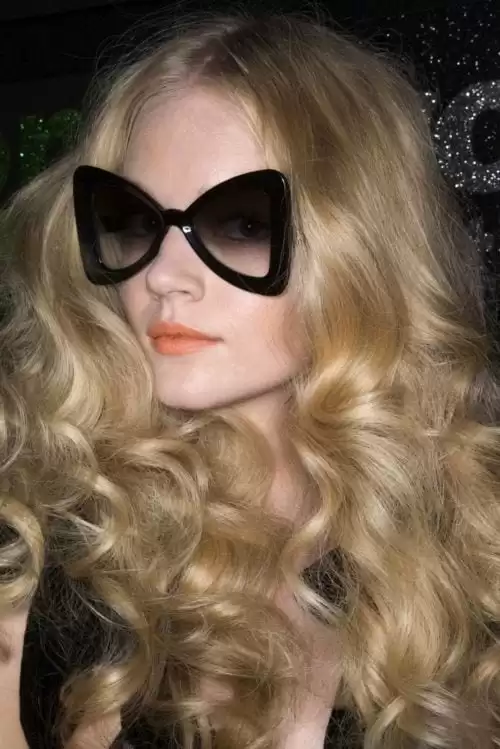 via
Frequently Asked Questions
Q: What does swag fashion mean?
Ans. Swag is a way of styling your look in a trendy, stylish, and meticulous way. You can add different details to your look to make it stand out and unique and ensure that you make a statement every time.
Q: What are some ways to create a swag look?
Ans. The first and foremost thing is to be confident and feels good about yourself. There are so many ways for you to style your outfit and give it a swaggy look. You can always accessorize your look to instantly uplift the swag outfit and give a more confident, stylish, and quirky look.
Q: Can I add swag to my daily outfits?
Ans. Definitely, you can amp up your look by adding different accessories like belts, headbands, jewelry, sunglasses, and even handbags. Adding swag accessories can make you look stylish yet comfortable and you can carry them easily in your day-to-day lives. You can checkout stylish swag outfit ideas to get started.
Anum is a software engineer who loves writing about patterns, seasonal fashion, formalwear, beauty, travel, and a host of other themes. She combines her passions in tech and fashion to write about different and exclusive fashion trends, making you stand out in any room.