Latest Sleeve Designs For Shalwar Kameez: We really underappreciate the versatility in fashion in the sub-continent. The best thing about eastern culture and South Asian fashion is that you can go totally overboard, and show how extra you are and yet still look sumptuous.
We, Asian women, spend most of our time buying all sorts of cloth, looking for the perfect tailor, finding the matching lace, lining, thread, embroidery and all that their effort is totally under-appreciated. That is the beauty of Eastern wear, even though they look simple and elegant, there is a lot of thought put into it and a whole process in making it look the way it does. Those numerous rounds to the tailor shop are worth something in the end.
What Are The Trending Sleeve Designs For Kameez
From the kind of sleeves to the design of the back of the shirt to the neckline, everything is planned to exact details and then explained to the tailor. And this even goes for everyday clothes, that you wear around in your house. Fashion designing is in our genes, embedded in our brains as most of us spend our time thinking about our outfits. Does not matter if you are a housewife or a working lady, we all spend time designing clothes for one reason or another. Every little detail matters and makes a perfect outfit. This article focuses on the sleeves designs of shalwar kameez and eastern wear.
How you design your sleeves is one of the most important parts of your shirt. The right style of sleeves can make your outfit look like it was a designer's outfit. At the same time, wrong styled sleeves with the wrong shirt will make it look like you are wearing something from 10 years ago.
For example, if you are going with a frock styled shirt, with loads of pleats and flow then it would look ugly to wear half sleeves. You do not want to end up looking like a 13-year-old in her middle school.
Similarly, it is better to make three quartered sleeves rather than full-length sleeves with short shirts, it gives a better look.
Or, in case of shirts with extra embroidery in the front, it is better to keep the sleeves a little simpler to balance it out or if the shirt is too simple you can go extra with the sleeves to add some style into your outfit.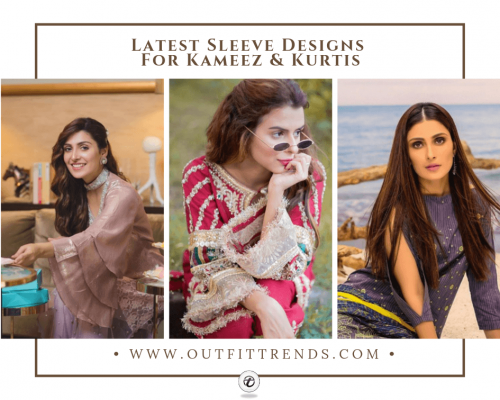 I know there are a lot of things to remember and it might be confusing you now but scroll down to get inspiration from our top picks of distinguished sleeve designs and outfits you can pull off without much effort. These outfit ideas are not only for casual wear but also cover fancy, formal articles of clothing.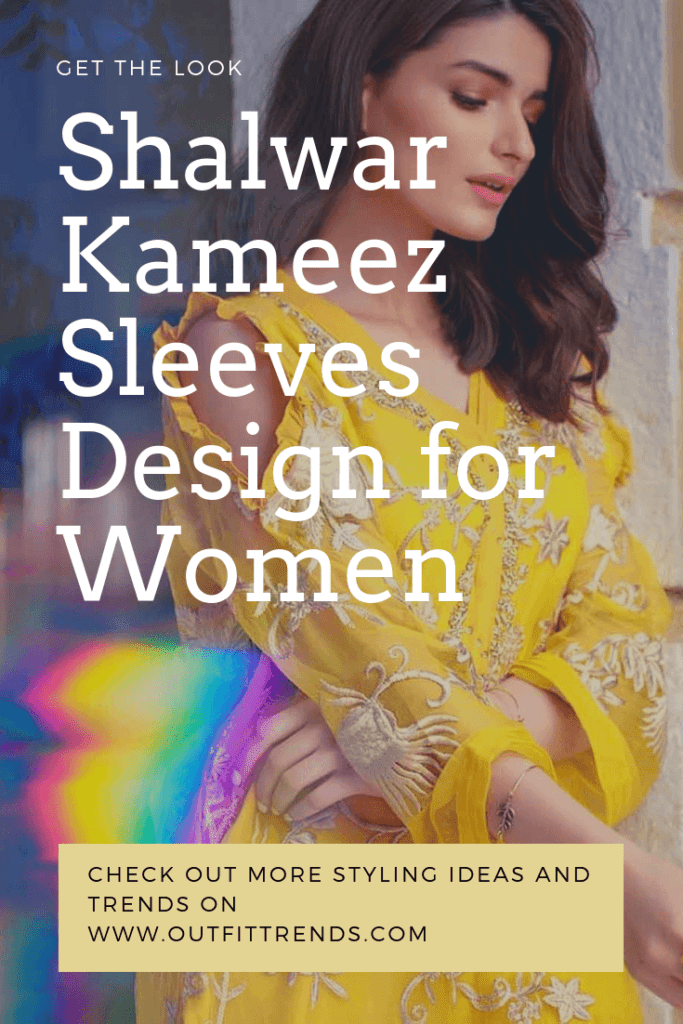 ↓ 27 –  Kiran Sleeves
One of the oldest trends of sub-continent, Kiran and Lappa made a huge comeback this year as we saw them on dupattas, lehengas, shirts, and sleeves too. They're particularly a recommended choice for the sleeves for desi festivities like sangeet, Diwali, Eid or mehndi. And to find the best dupatta to go with these suits, do check out our earlier post on Types Of Dupattas You Need To Buy.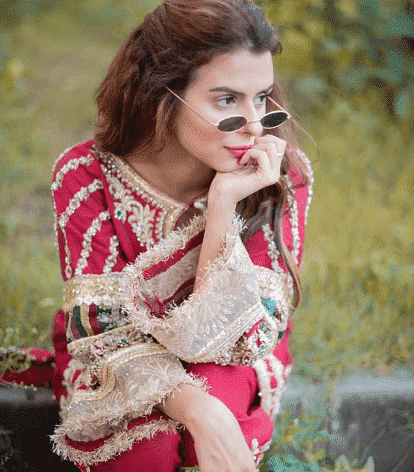 ↓ 26 – Layered Flare Sleeves
The best sleeve style to try this year for special occasions and formal events.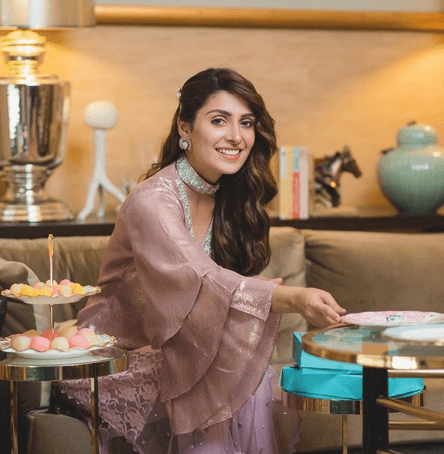 ↓ 25 – Cold Shoulders
The cold shoulder trend started two years ago, but it still is not going anywhere. Cold shoulder sleeves look trendy as well as chic in shalwar kameez. It gives your traditional desi look a subtle western twist. How big you want the hole to depend on how comfortable you are with skin showing. Just because everyone has a huge, arm revealing hole does not mean you need to follow the herd, too. Just go with what makes you feel at ease.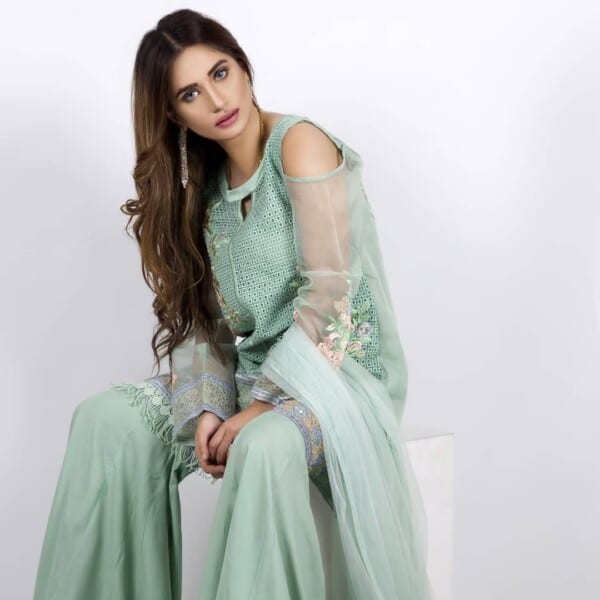 ↓ 24 – Three Quarters
Three-quarter sleeves end just below your elbows. Shalwar Kameez with three-quarters of sleeves looks really elegant. Moreover, it is quite comfortable, as well. You can get your casual everyday shalwar kameez sleeves to be tailored at three-quarters of the length. It is practical as the sleeves will not annoy you or get in the way of your everyday jobs.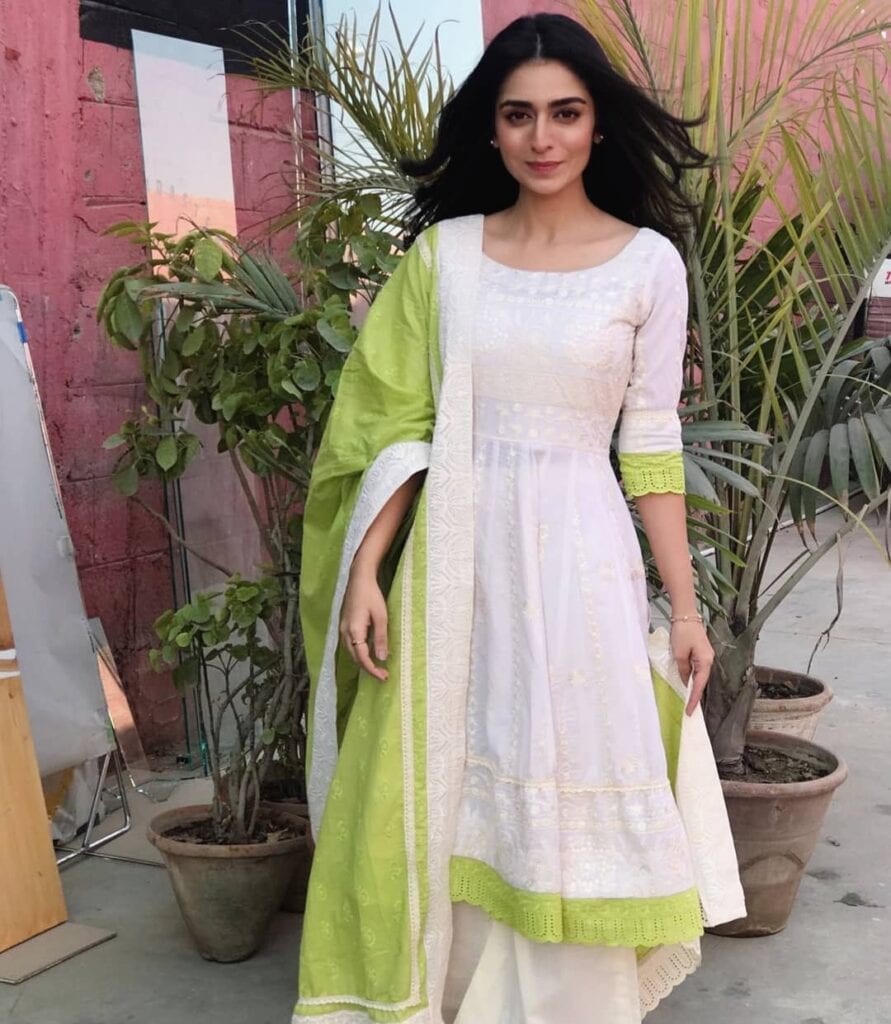 ↓ 23 – Bell Sleeves With Lace Detailing 2019
Bell sleeves are all the rage nowadays. Bell sleeves have been one of the most popular sleeves designs among designers. Most Pakistani brands from Khaadi, to Gul Ahmed, to Generation are using bell sleeves in their formal or party wear. Bell sleeves can go from a small bell to a dramatic one depending on your personal preference and the style of your shirt. If it is a plain or minimal kameez you could go with a huge bell end on your sleeves but if the shirt is already quite heavily designed, you might want to stay clear of extra designed sleeves to avoid overdoing your shirt. And the latest trend this year is to style up your bell sleeves by using laces or embroideries.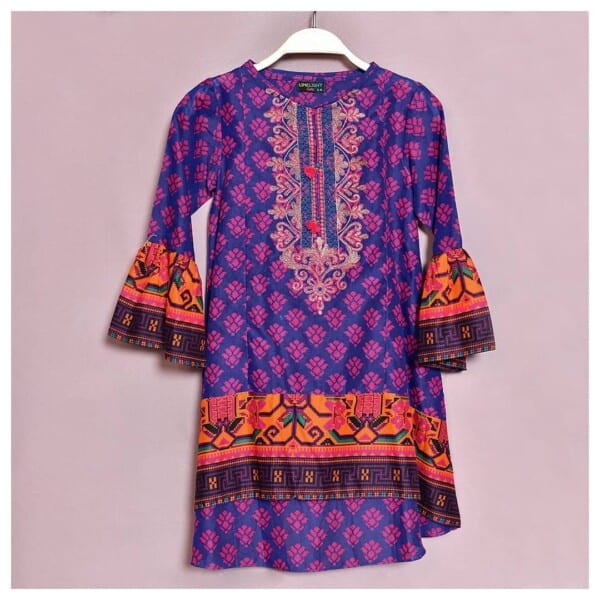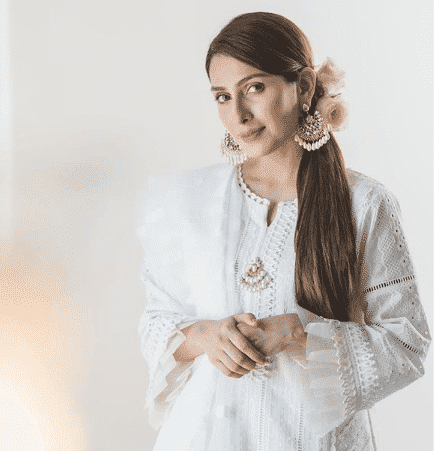 ↓ 22 – Short Puffed Sleeves
Short Puff Sleeves are a fun little way to convey that you feel like a princess today. Short puffed sleeves give the vibe of royalty and you should not feel anything let than a little princess dancing around in her garden, picking flowers.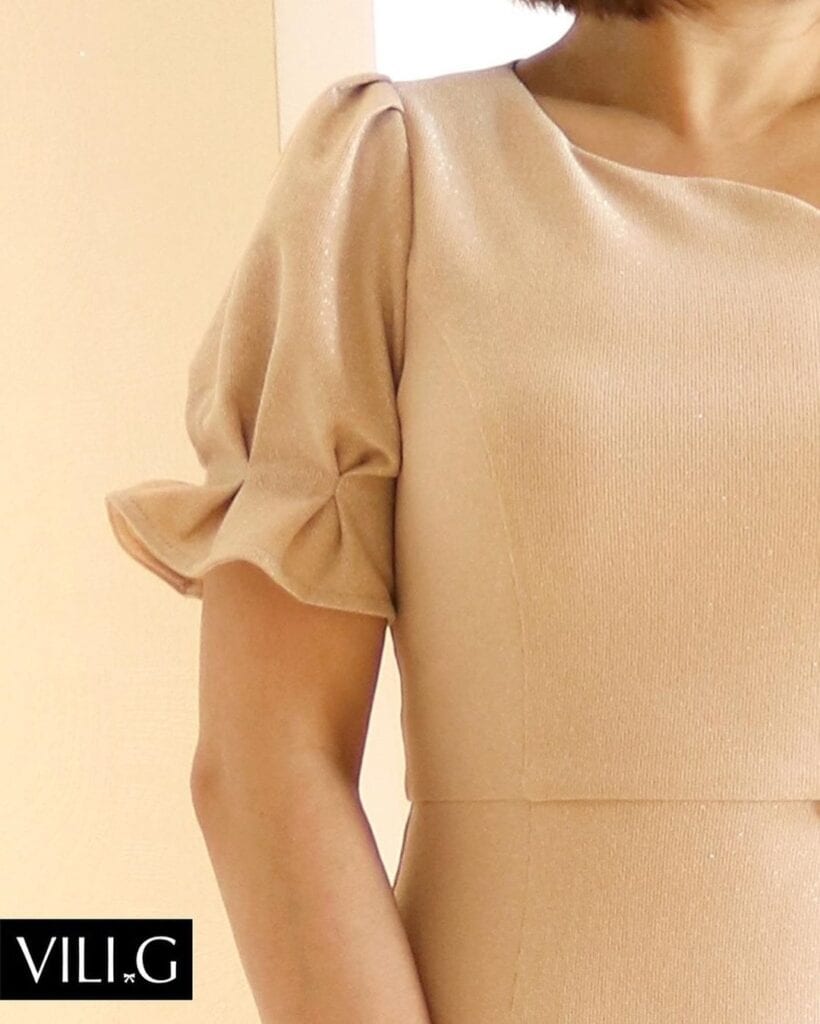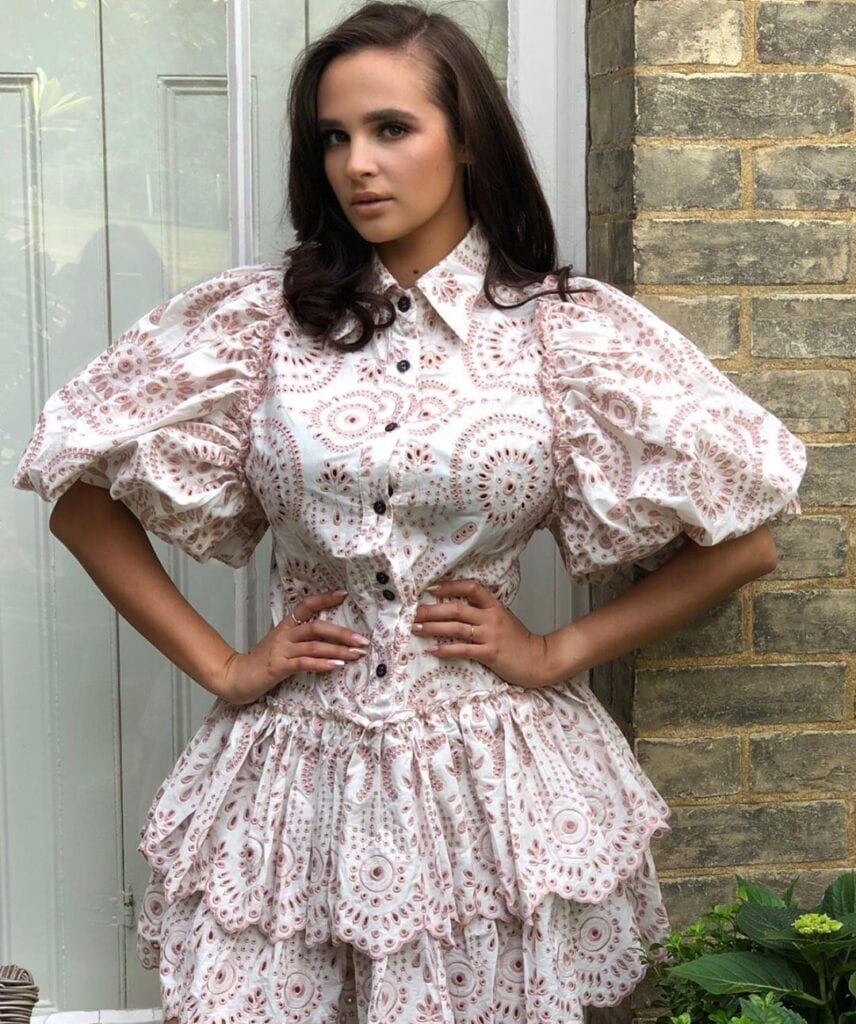 ↓ 21 – Mismatched Sleeves
Give your shirt a retro look with mismatched sleeves. Both the sleeves can have different colors, patterns or designs. This adds a little fun element to your boring clothes as well. Though, if you have to wear it in a formal setting, we would advise against it. Mismatched sleeves are a casual look and would do better in informal events such as hanging out with friends or family.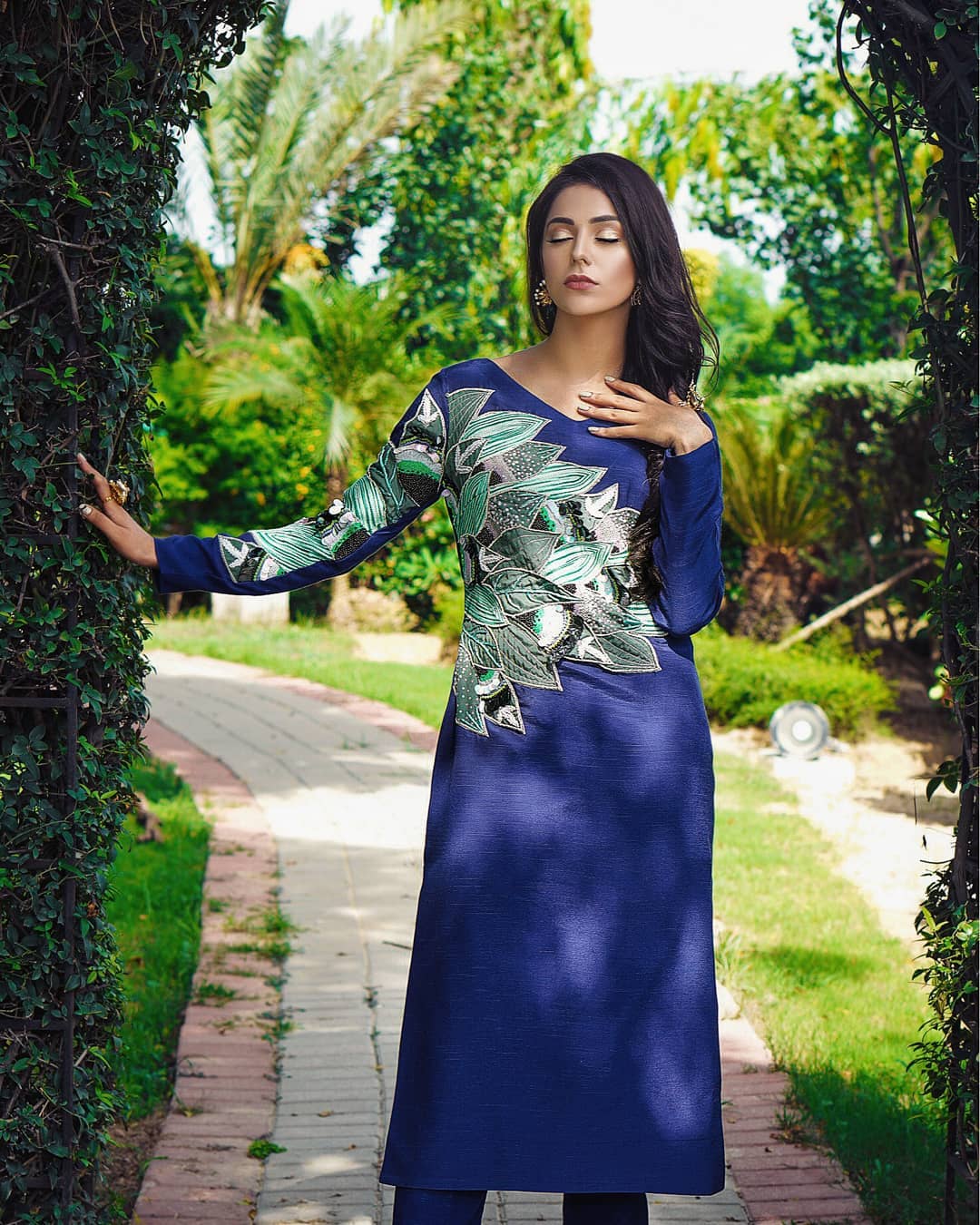 ↓ 20 – Sheer Chiffon Sleeves
Sheer Chiffon sleeves have been a popular sleeve type for ages, and it is for all ages, too. You can see your mom wearing it, a teenager wearing it, a little kid wearing it. The trick is though to make sure your tailor does not make your shameez with sleeves that can be seen under your chiffon sleeves. It gives a very untidy look. Slim fitted chiffon or net sleeves can make any casual kameez fancy which is why you see this design a lot at weddings. Do have a look at these Neck Designs For Shalwar Kameez.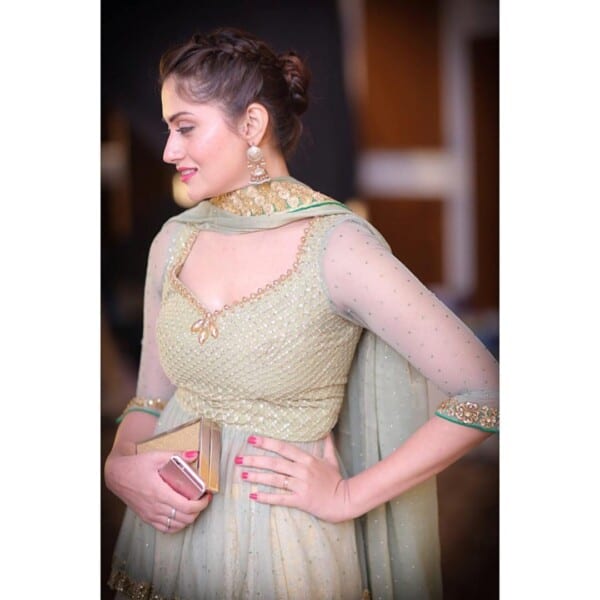 ↓ 19 – Cap Sleeves
Cap sleeves are the shortest form of sleeves. Cap sleeves give your shirt a shape, making it look a  little curvy rather than just like a plain box as it looks with sleeveless. This design is best for summers when the sun is competing with you to see who is much hotter and the temperature seems like working hard to break records. make sure, you wear sunblock on your arms, though.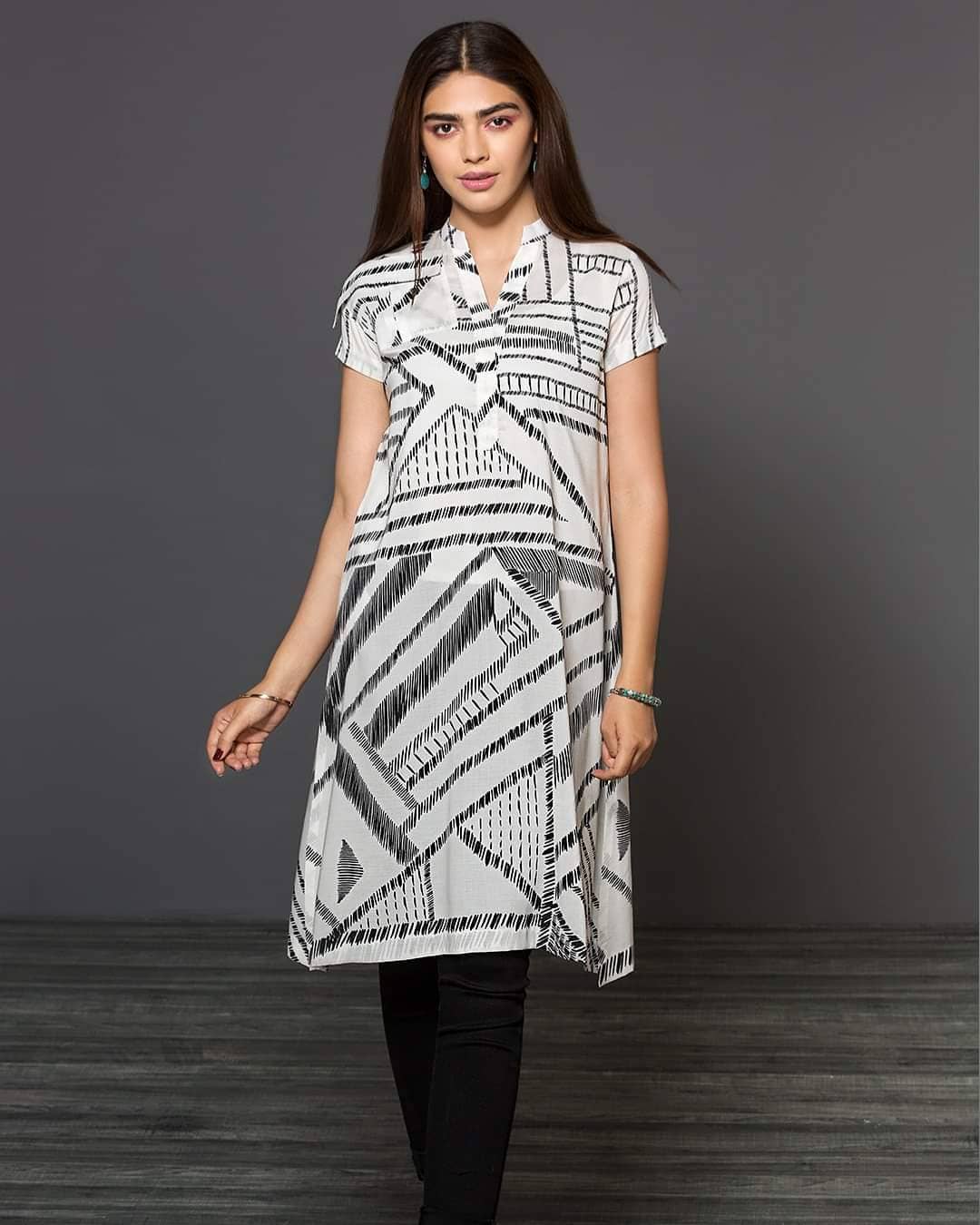 ↓ 18 – Half Sleeves
Half sleeves are for you if you are not too comfortable with cap sleeves as they are tapered to nothing under the arm. Half sleeves, on the other hand, cover the underarm area. It is better to get half sleeves and cap sleeves stiched for shirts that you wear on a daily basis, at home or informal events. For formal and non-casual gatherings stick to long sleeves or three quarters at least.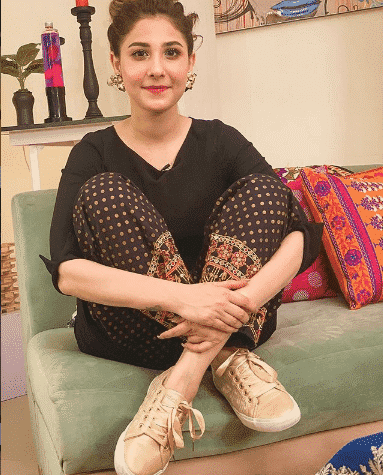 ↓ 17 – Dramatic Sleeves
Want to make a statement?
Uh, always!
Go really extra with your sleeves, like Lady Gaga extra. Put a new, unexpected spin on your normal designs by making the sleeves flow to the ground. And if people talk, just wave the sleeves on their face and turn around (throw in a hair flip, too for more effective impact). Clearly, these are not very practical so keep them for fancy events or occasions like Eid. And if you prefer style over comfort then we say go with it and confuse your tailor with this design.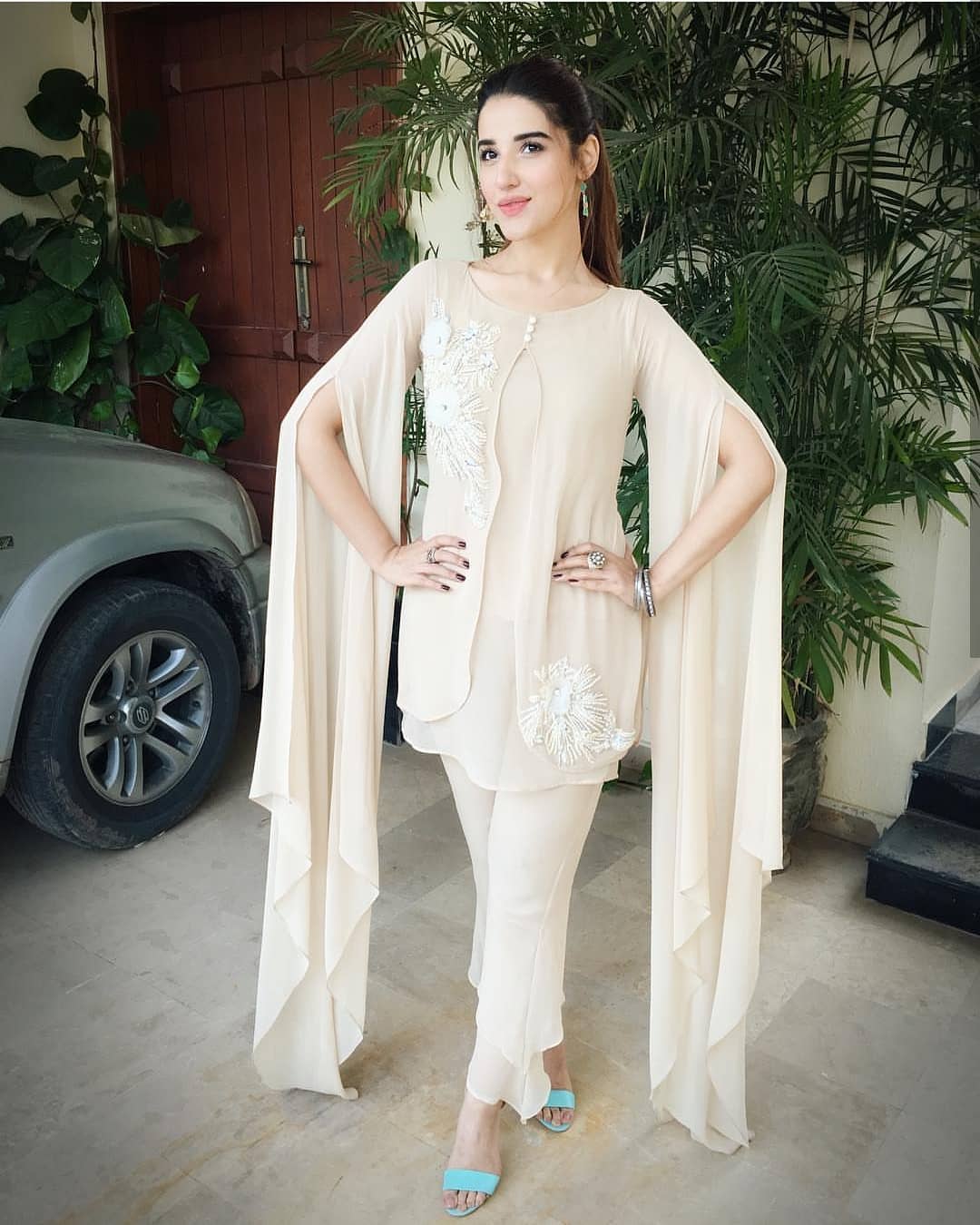 ↓ 16 – Embroidered At The Sleeve Border
Embroidery immediately adds a little elegance and style to a shirt. Though, you need to know where you cross the line from elegant to overdone. A little embroidery on the sleeves of a plain shirt will take it from a casual everyday shirt to being a formal looking one that you can wear outside to shopping, gatherings, family events, etc. Go with colorful thread work on a plain neutral colored shirt. If you want it to be really subtle you can for the same color of embroidery as your shirt. You can even match the color of your piping or inner lining to that of the embroidery for a neat effect. But remember, for your bottoms, it is better to either stick to the shade of the shirt or basic colors, like black or white.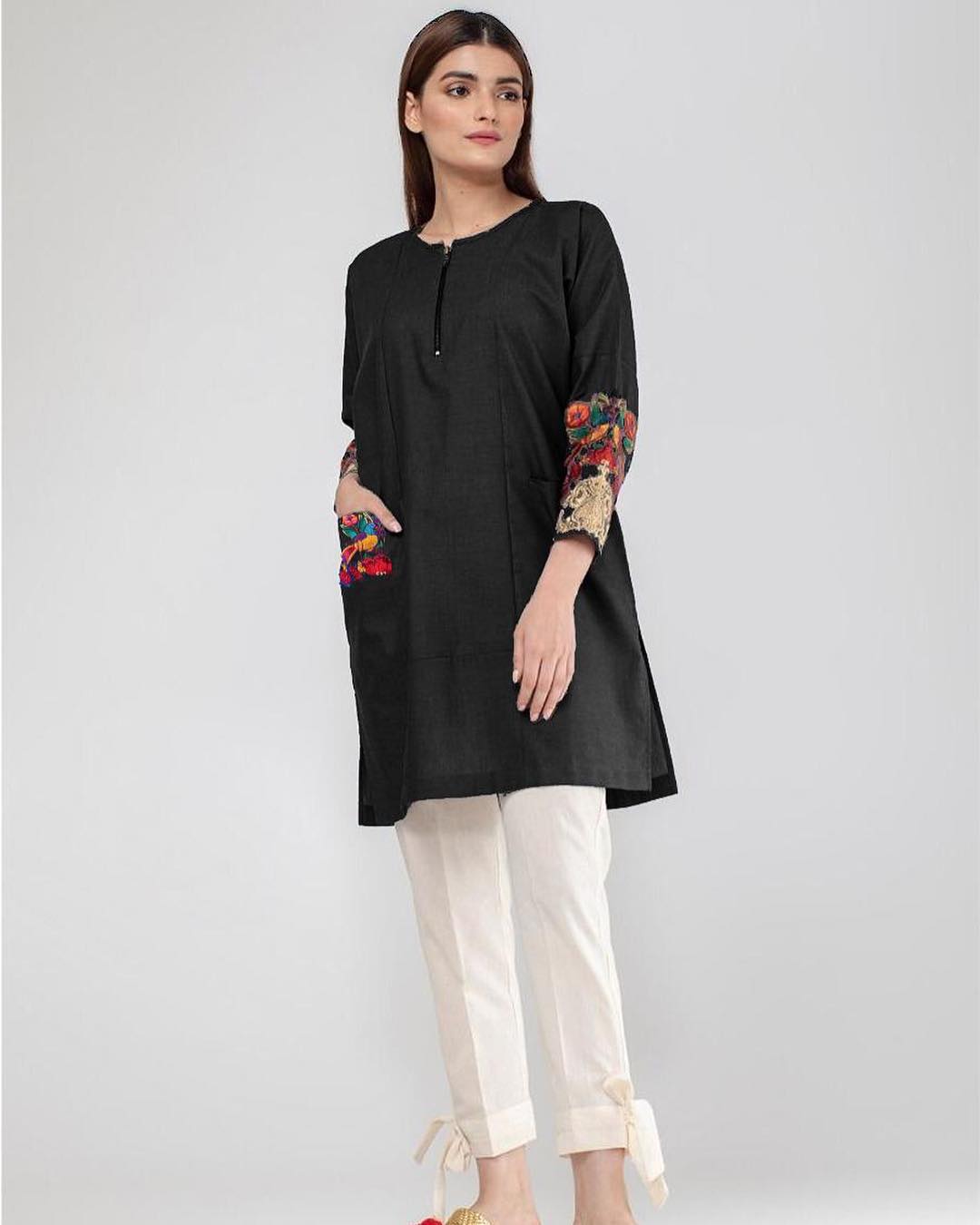 ↓ 15 – Loose Fitted Short Sleeves
Loose fitted sleeves work perfectly for summer to let the air in while looking nicely dressed. Kurta styled shirts and short shirts are flooding the market shelves nowadays. With such styles, loose sleeves look best. You can vary the length of the sleeves as you wish. If you do not want to cover your whole arm length and are looking for short sleeve designs then for at least till your elbows. Shorter than that would look like a mismatched design that does not belong.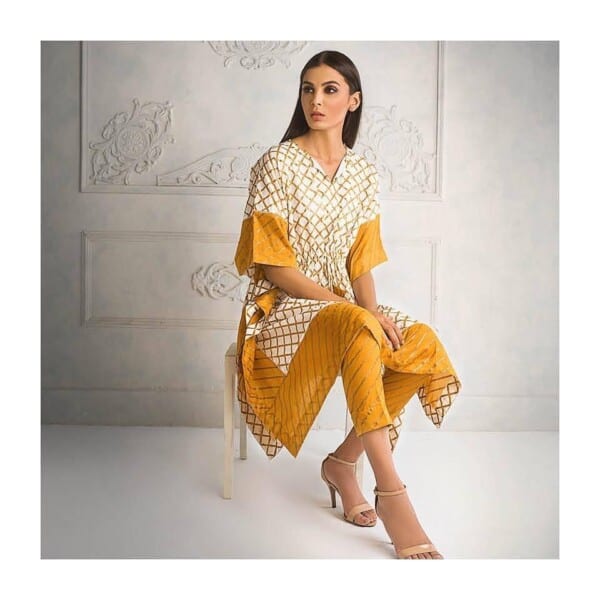 ↓ 14 – Chunri
Chunri has been part of the Pakistani culture for a long, long time. It has become a fashion staple in the modern world, and every woman should have at least one chunri patterned item in their closets. If you are not a big fan of chunri (though, I am not sure that that kind of thing is even possible) then keep it minimal like to your sleeves. A plain shirt with chunri sleeves will look traditional, yet modern. Add a chunri dupatta to your outfit to complete it, and throw in some khussa shoes as well.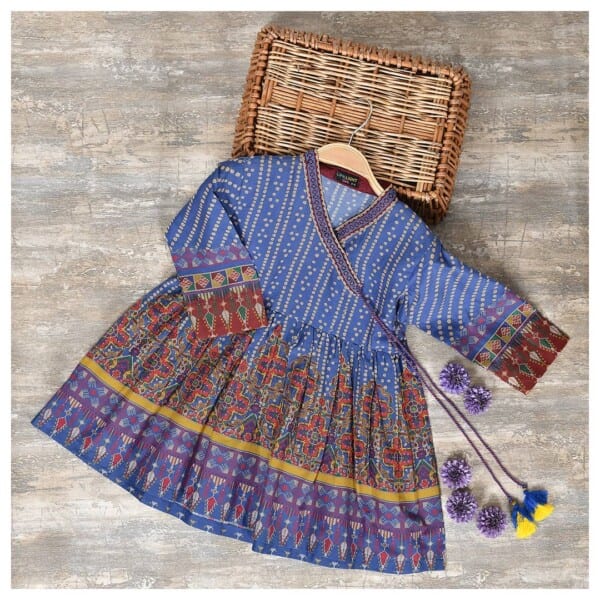 ↓ 13 – Bishop Puffs
Long, puffed, bishop sleeves gain a more formal look than short ones. These work with straight knee-length shirts, or short frocks. Make sure that you add an extra two inches of cloth to your sleeve because they will move up with the elastic.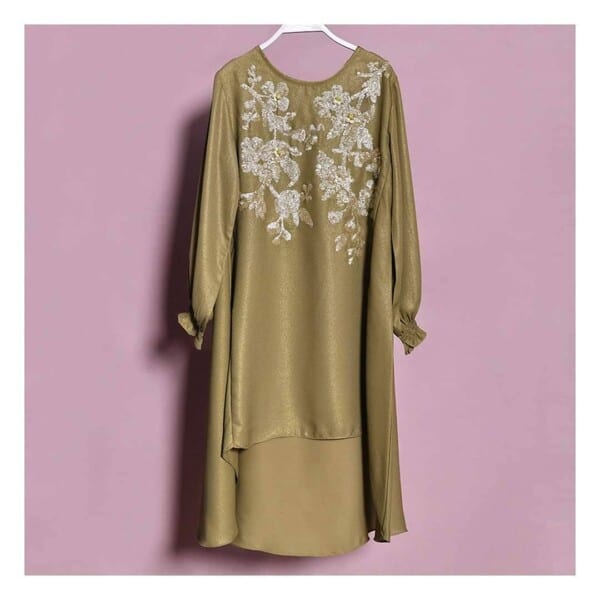 Another variation to this design is by going for a cut along the length of the sleeve: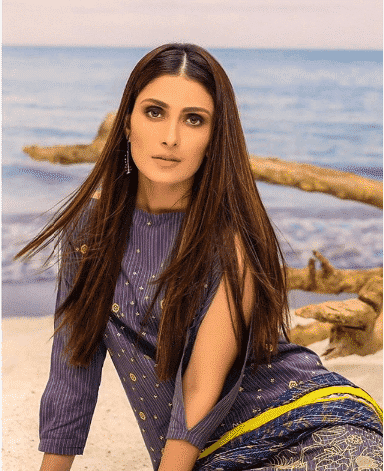 ↓ 12 – Mughal Inspired
Mughal culture is a huge inspiration for a lot of designers and artists today. The prints, colors, the entire aura of majestic Mughal rulers still liners in the subcontinent. From house designing to our clothes to jewelry, everything has taken inspiration from the Mughal era. Generation gives a vintage vibe. You can add some embroidery to an Anarkali inspired shirt, with some khusa shoes and bangles to complete your look. Get your lover to wait for you in the back garden with a rose for bonus points.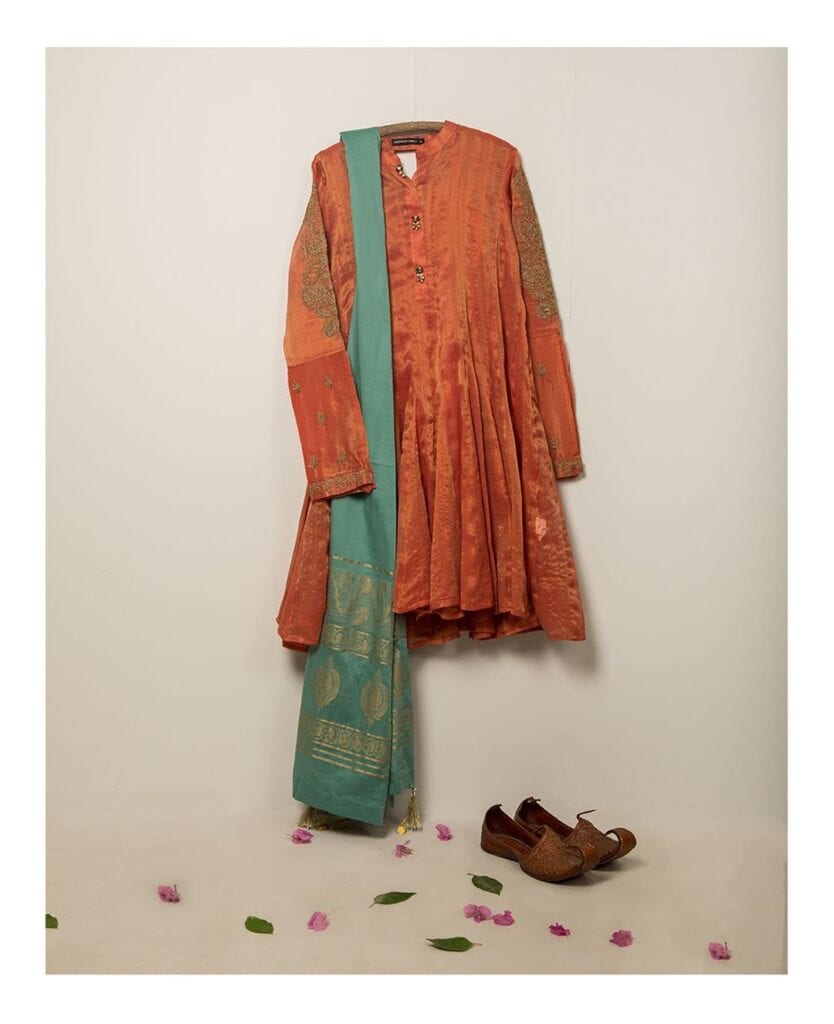 ↓ 11 – Box Cut Sleeves
Giving your shirt an unusual, yet stylish box shape, these sleeves look completely fashionable. This design works best for short shirts, as a long shirt will require a lot of unnecessary cloth, which will just have to lie uncomfortably between your arms and body.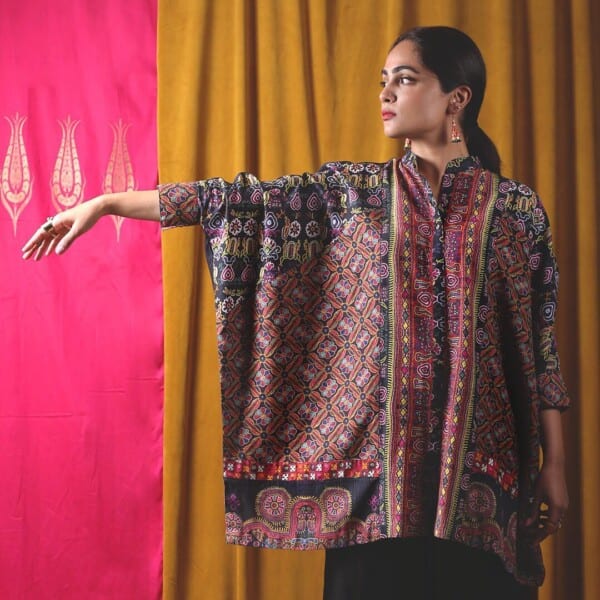 ↓ 10 – Buttoned Sleeves
Buttoned sleeves can take many shapes. You can go for a dress shirt buttoned sleeve or you can add five buttons on your sleeves (that might not even do anything except for looking pretty). This style also looks best on kurtas, for more ideas, here are some ideas on wearing Kurtis With Palazzo Pants.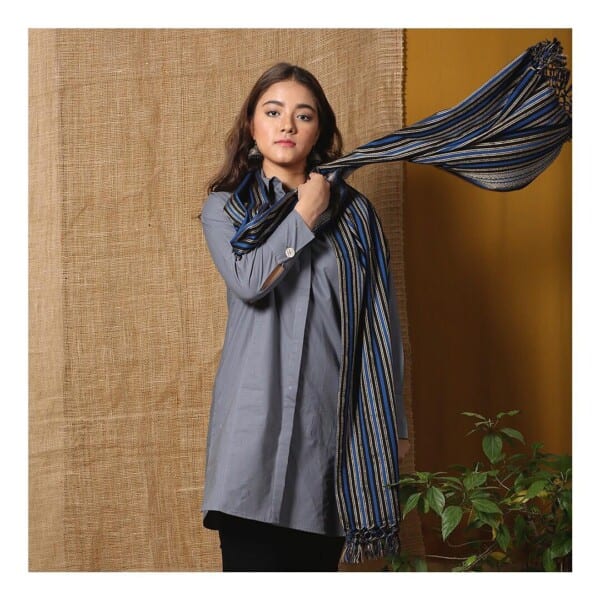 ↓ 9 – Cut-out Sleeves
This design can take boring, plain sleeves up a notch. Neatly cut holes in your sleeve can make your shirt stylish and fashionable. This design is perfect if you want to wear something voguish but nothing too extra.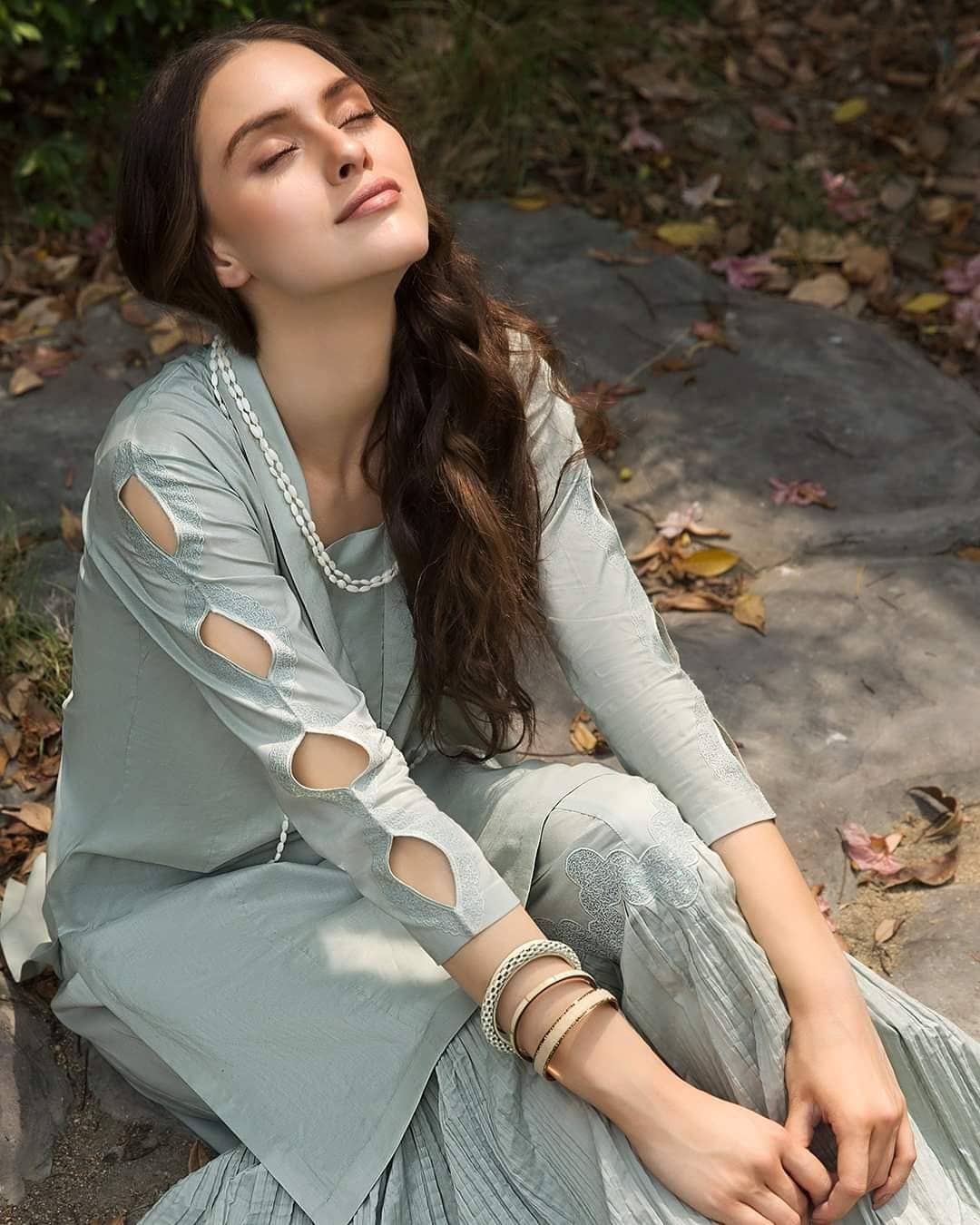 ↓ 8 – Tie and Dye
Tie and dye is a fun summer look. The blend of colors and contrast pops up with the sun. You can add chiffon tie and dyed sleeves to a plain shirt and a dupatta in contrast as your go-to look this season.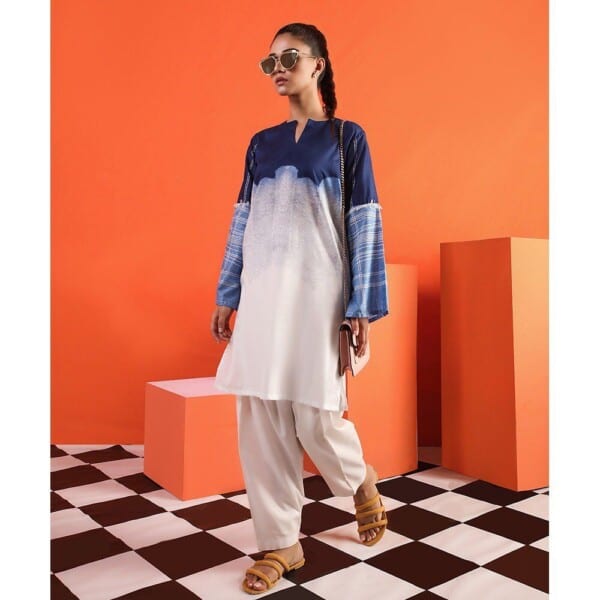 ↓ 7 – Full Sleeves
Full sleeves shout grace and poise. Full sleeves give the impression of a smart look that anyone can pull off. If you are wearing full sleeves on a formal occasion then make sure you do not roll your sleeves up no matter how tempting it is. It gives a rude impression and you must be careful of your behavior in such environments.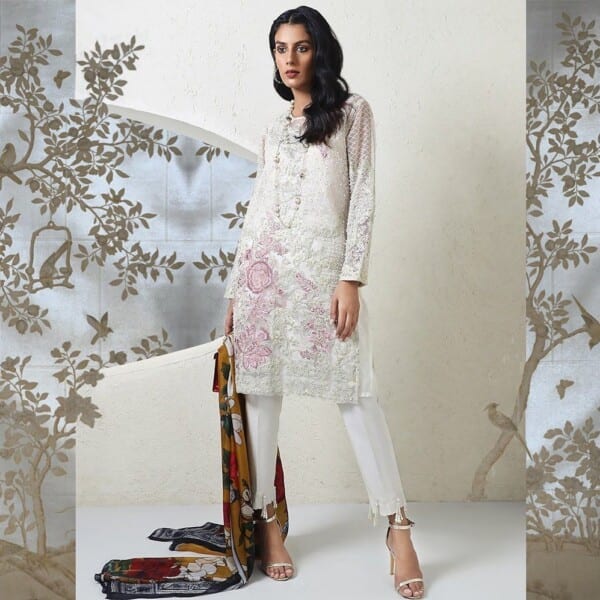 ↓ 6 – Plain Sleeves with a Printed Shirt
If your shirt is heavily printed you can tone it down by attaching plain sleeves. A long length or three-quarters length of sleeves will work best or else, might as well stick to the printed cloth. Your trousers would look better if they are in the same color as your sleeves.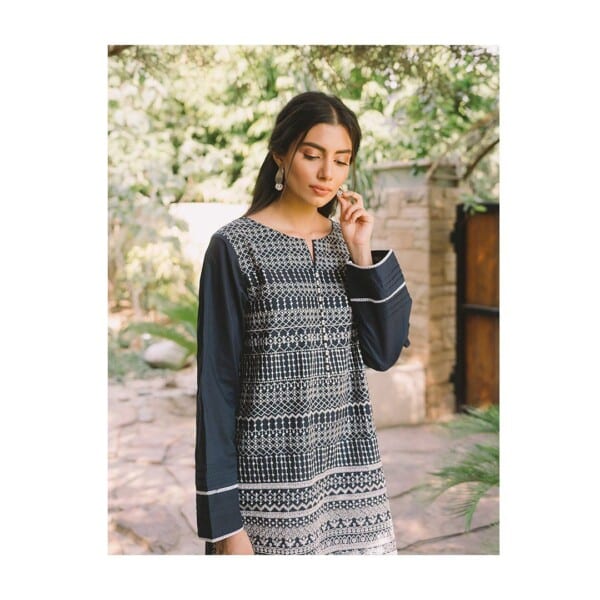 ↓ 5 – Umbrella Sleeves
Another way to make a dramatic statement. Umbrella sleeves are perfect for summer as they are loose and lets your skin breath. Moreover, they look quite contemporary and modern.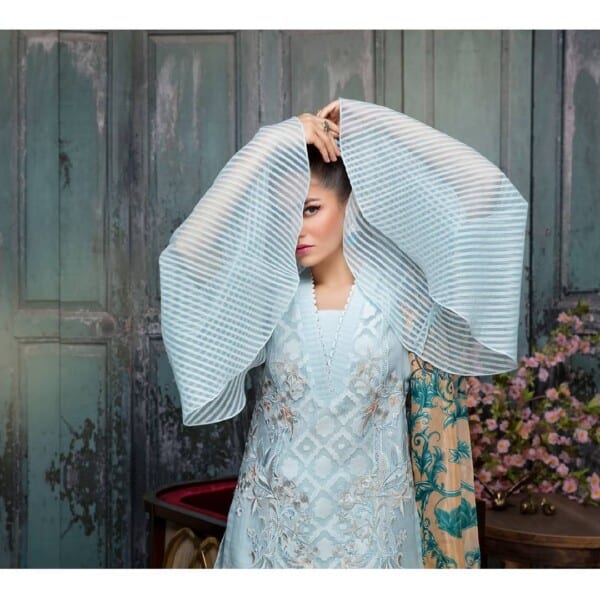 ↓ 4 – Tube Kameez with Attached Sleeves
This design is a little rare but extremely eye-catching and modish Bare shoulders and covered sleeves give a sexy look and are perfect for a day out with friends. You might want to wear something more modest if you are attending a family event, though. These shirts go really well with tulip shalwars too. And if you're into tulip shalwars, you wouldn't want to miss out on these Tulip Shalwar Outfits & Best Ways to Wear Tulip Shalwars.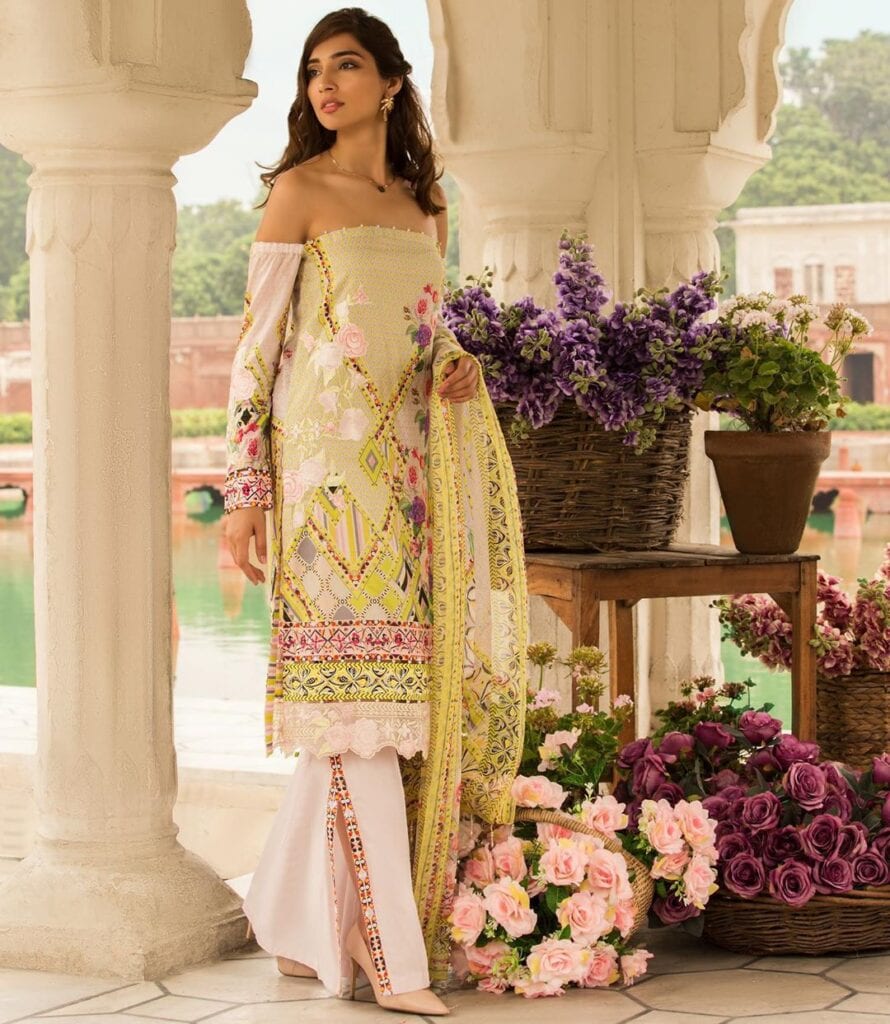 ↓ 3 – Maleficent Inspired Sleeves
Angelina Jolie has served us so many looks and God, we wished we looked like her. But, we can draw inspiration from her outfits and incorporate them into our designs.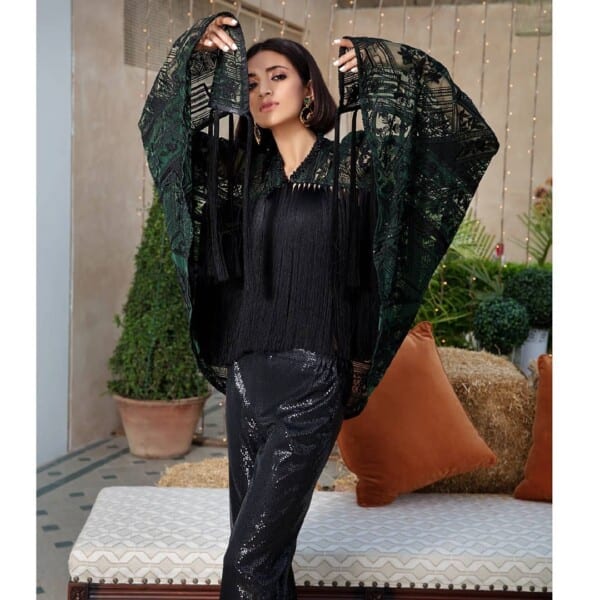 ↓ 2 – Poncho Style Sleeves
Ponchos are quite airy and comfortable as summer dresses. They can be perfect if you want to ditch the regular kameez design. or if you are tired of kurtas and just want to add a little fun into your outfits.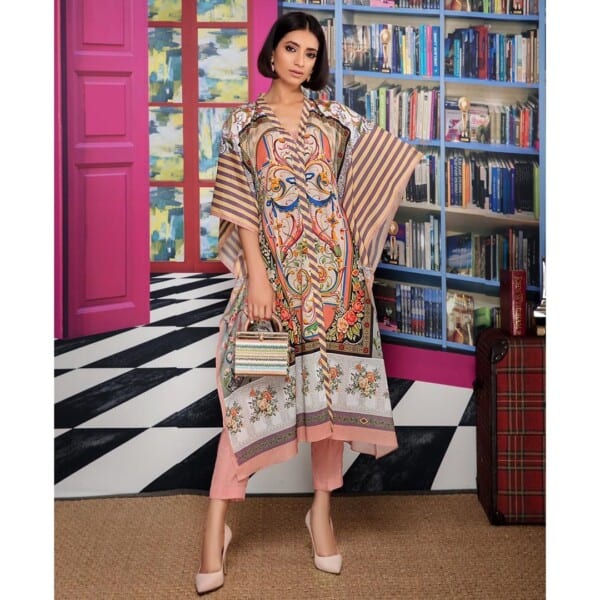 ↓ 1 – One Sleeve Shirt
With this design, one sleeve will be covering your arm, while the other one is flaunting skin. This is a trendsetting style, and I guarantee you all the eyes will be on you. So, be a bold, fearsome boss and strut into the party knowing you are all that rage.