Best Shoes to Wear with Abayas. Deciding what shoes to wear with abayas is always tough as you want something comfortable, stylish and convenient in every possible way. You also need different types of shoes, depending on the weather. Moreover, the choice of shoes also depends on where you're going, what the occasion is and what sort of abaya you have chosen to wear.
So here are some amazing tips for shoes that look amazing with abayas and will work equally well with any other modest outfit as well.
What Shoes to Wear with Abayas?
Here are some tips to begin with, so you can always choose the perfect shows for yourself:
The main things to consider when choosing your shoes are: the type of event you're dressing for (casual, formal or semi-formal), the weather and your abaya style.
You can find a whole range of halal nail polish brands these days so put them on when wearing open toe shoes with your abayas for a chic look. Some of our favorite halal nail polish brands include Flormar, Inglot and 786 cosmetics.
If you're not a fan of halal nail polishes, you can instead choose to wear peel-off nail polishes.
The most fail-safe strategy is to go with matching shoes and purses/handbags that complement the color of your abaya.
↓ 21 – Peep Toe Wedge and Eid Abaya
The color and style of this abaya make it ideal for iftar parties and even eid, wear it with the brown or nude peep-toe wedges and have a fun filled day! We also recommend that you check out these 50 Best Abaya Designs on Instagram.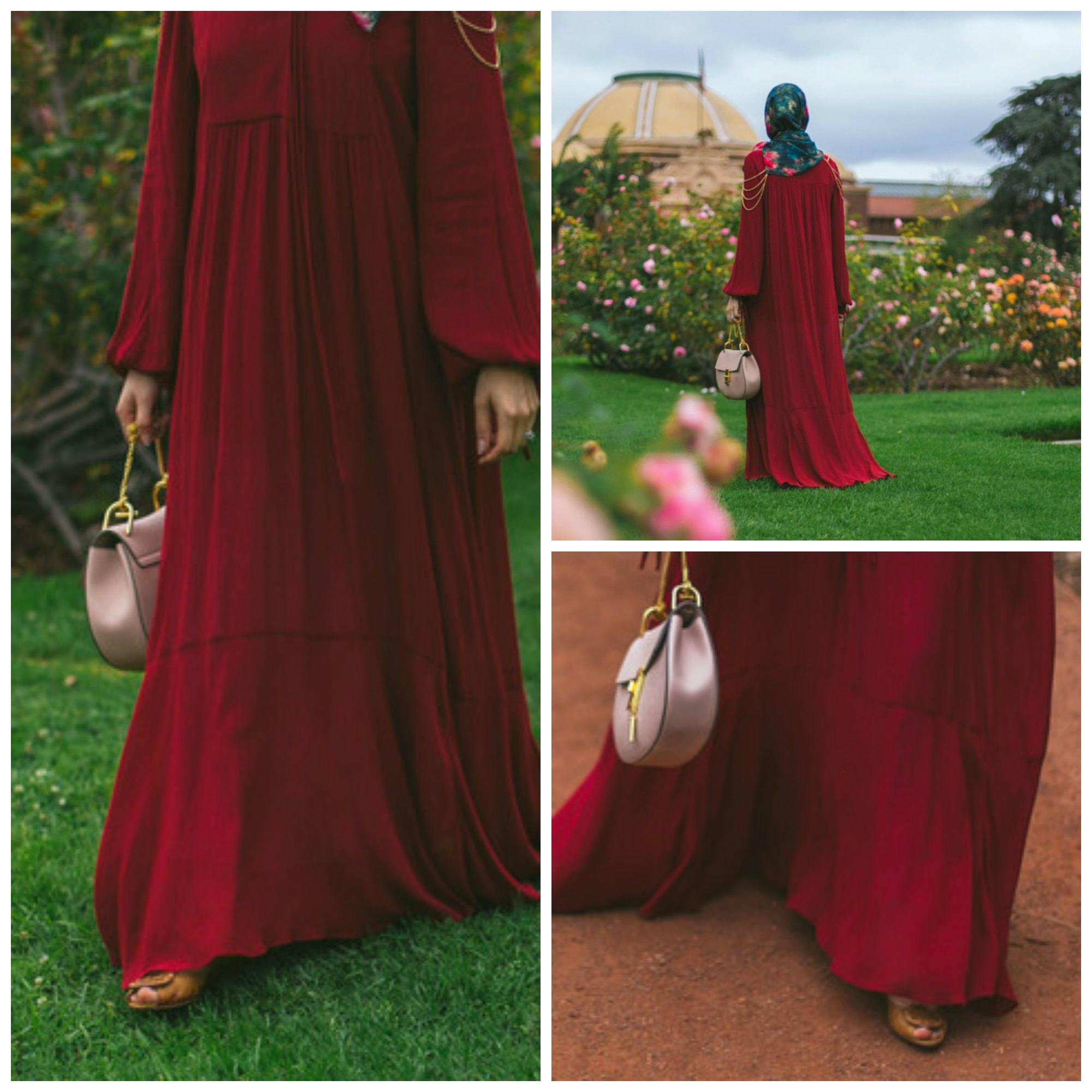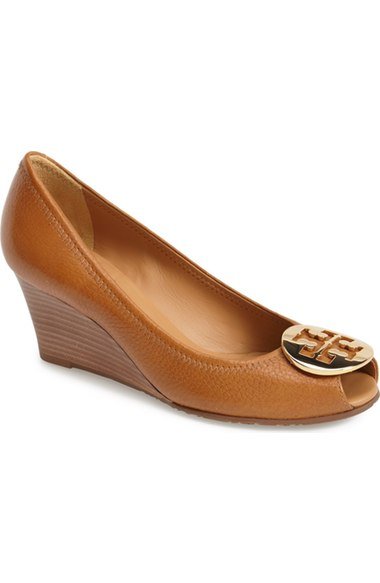 Chelsea Logo Medallion Wedge TORY BURCH $278
↓ 20 – Abaya with Long Boots for Fall
Who says you can't wear long boots with abaya? Check out this swag look in an abaya, hoodie and long hunter boots.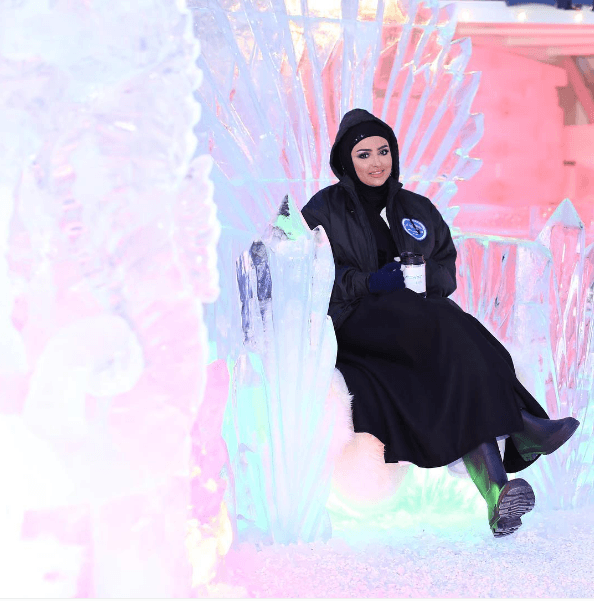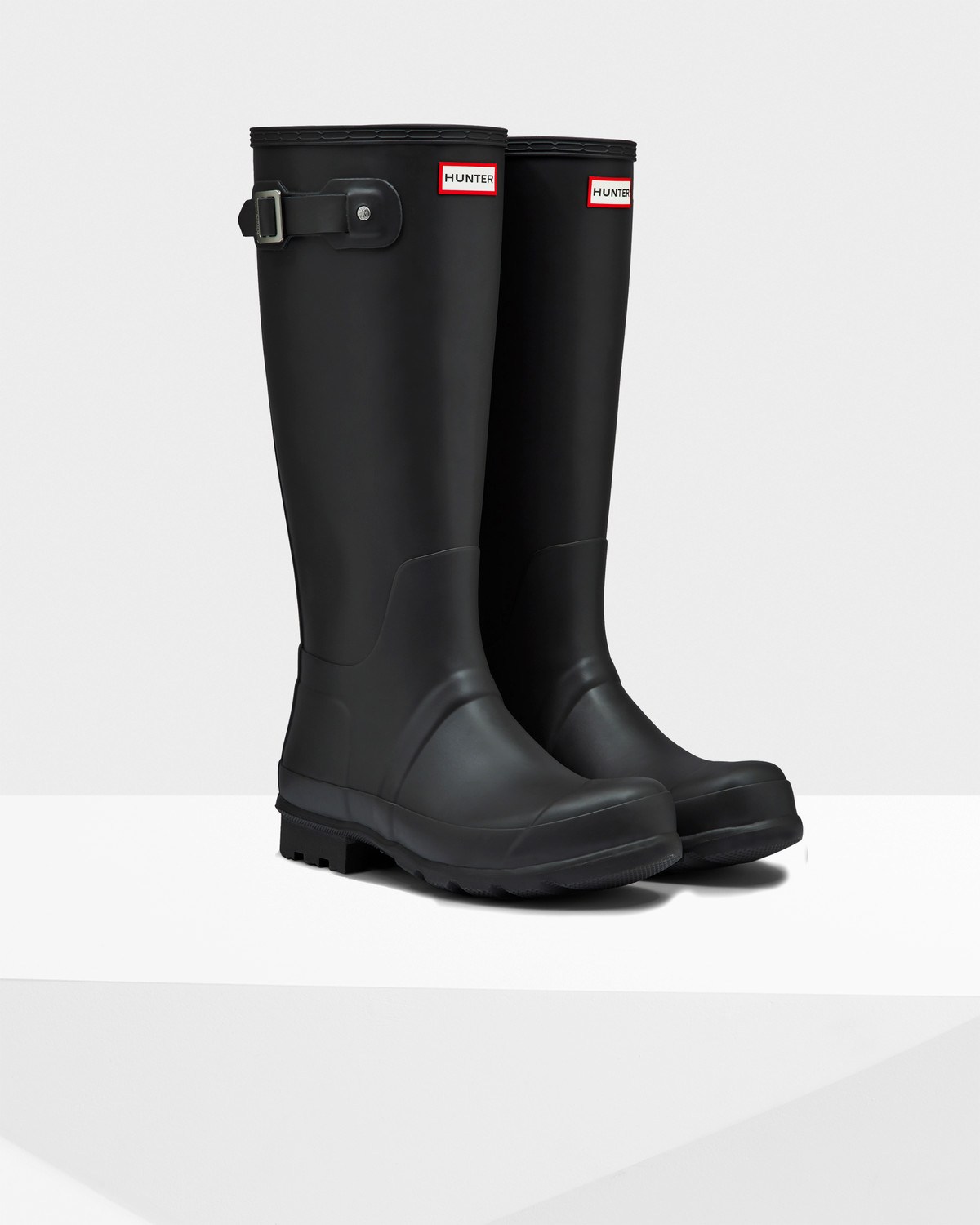 Original Tall Wellington Boots: Black £100
↓ 19 – Abaya with Jordan Sneakers for Work
For work and for college, most women want to go for comfortable shoes that can help them survive the busy days. In such scenarios, nothing beats the comfort of a good pair of sneakers. Our personal recommendation is of Nike's Jordan sneakers because of the toe to heel air unit in them that provides extra cushioning. Moreover, they are available in many different styles particularly in black color so you can easily choose a pair that goes with all your abayas.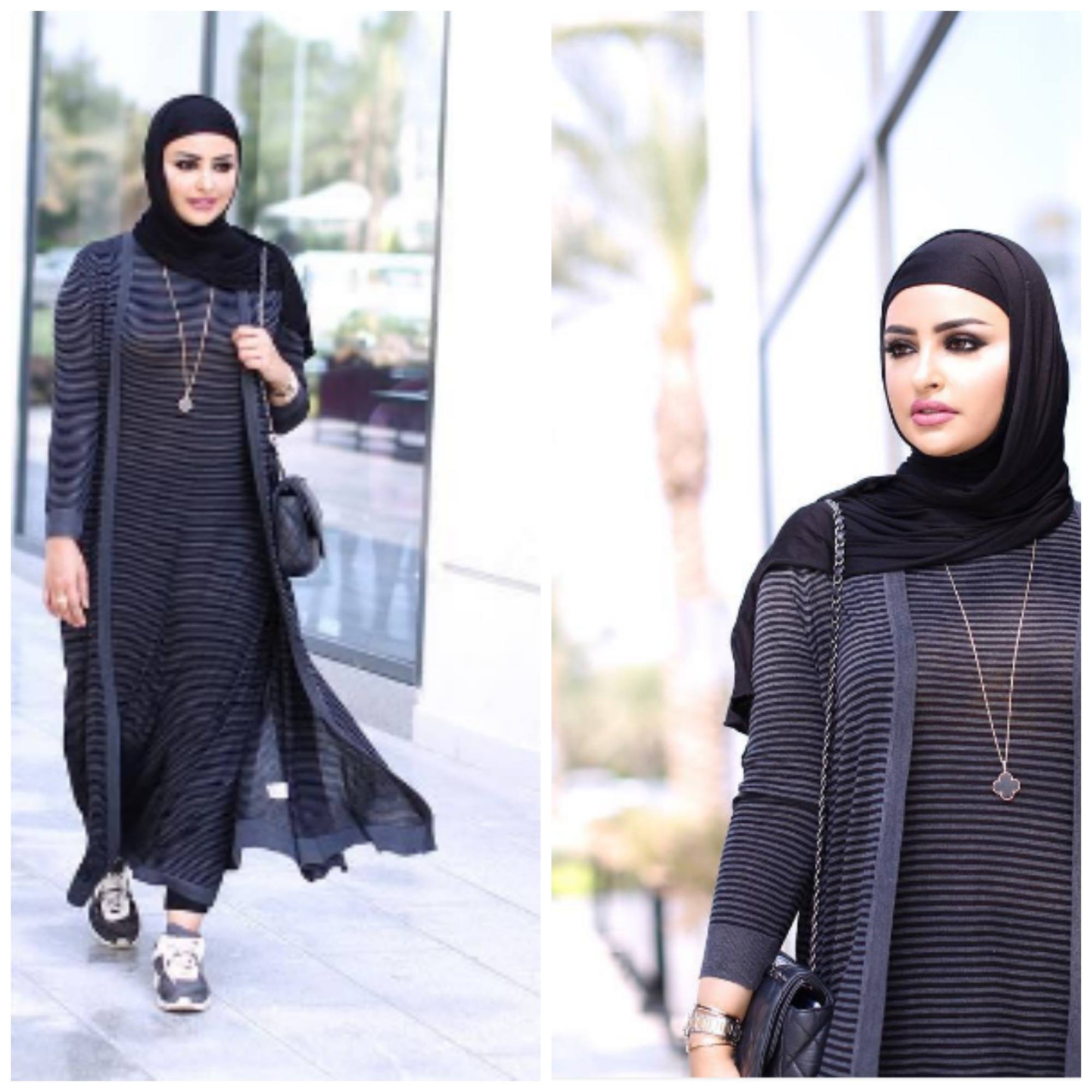 Nike Women's Shoe Air Jordan 12 Retro $190
↓ 18 – Abaya with Peep Toe, Ankle Strap Flat Sandals
Everything metallic has been trending recently, whether its outfits, handbags, shoes and even metallic makeup. If you've been loving this trend as much as us then you just have to try wearing your abaya with these metallic sandals.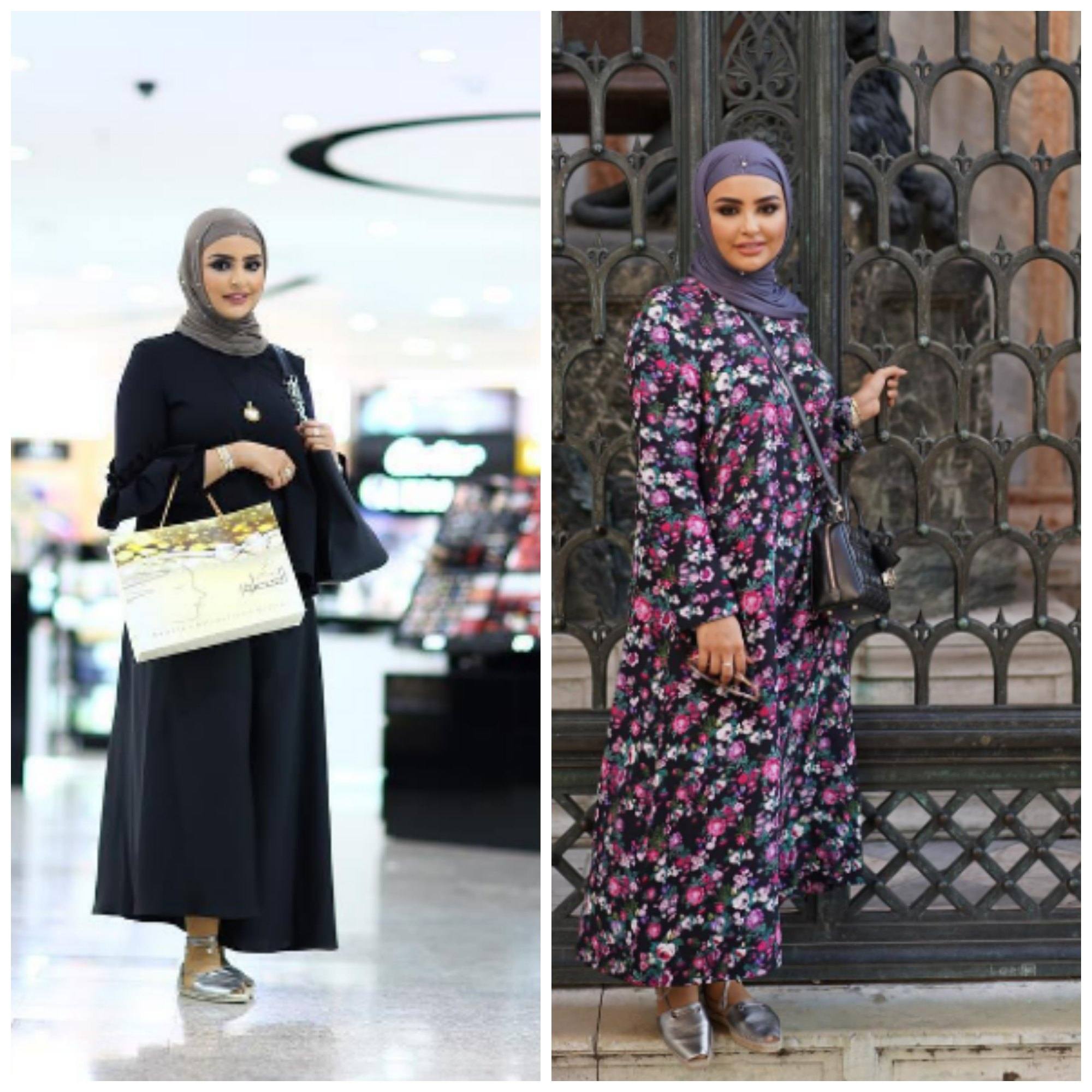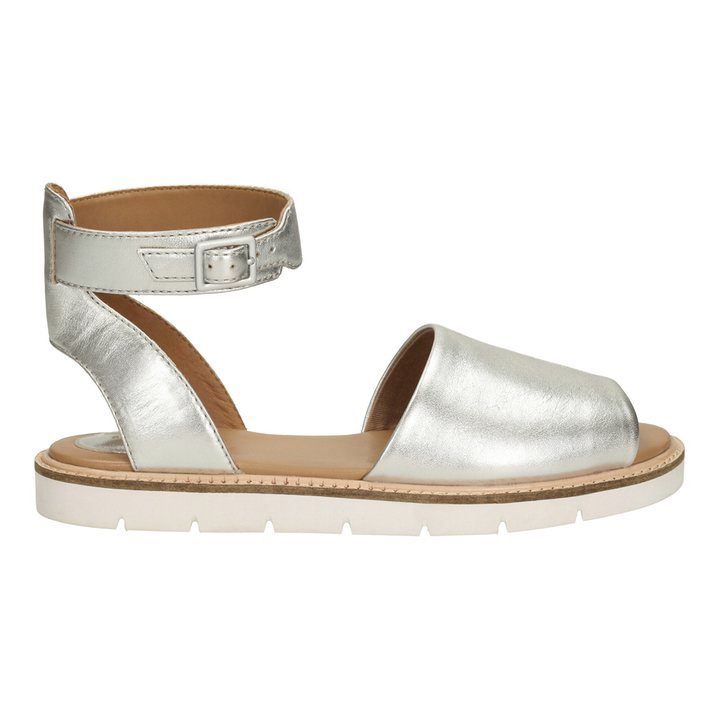 Clarks Lydie Hala Women's Style in Silver.
Available in size 4.5 and 5 here for £76.90.
Available in sizes 6, 8.5 and 6.5 here for $78.
Available in sizes 6 and 6.5 here for $98.
↓ 17 – White on White – Hijab With Sneakers for Summers
The pastel shade of this abaya, the flowy style, and the delicate but neat embroidery make it great for the Summer heat. Since dark colors absorb heat and light colors reflect it, wear this with a white hijab and shoes for a cool and cozy day.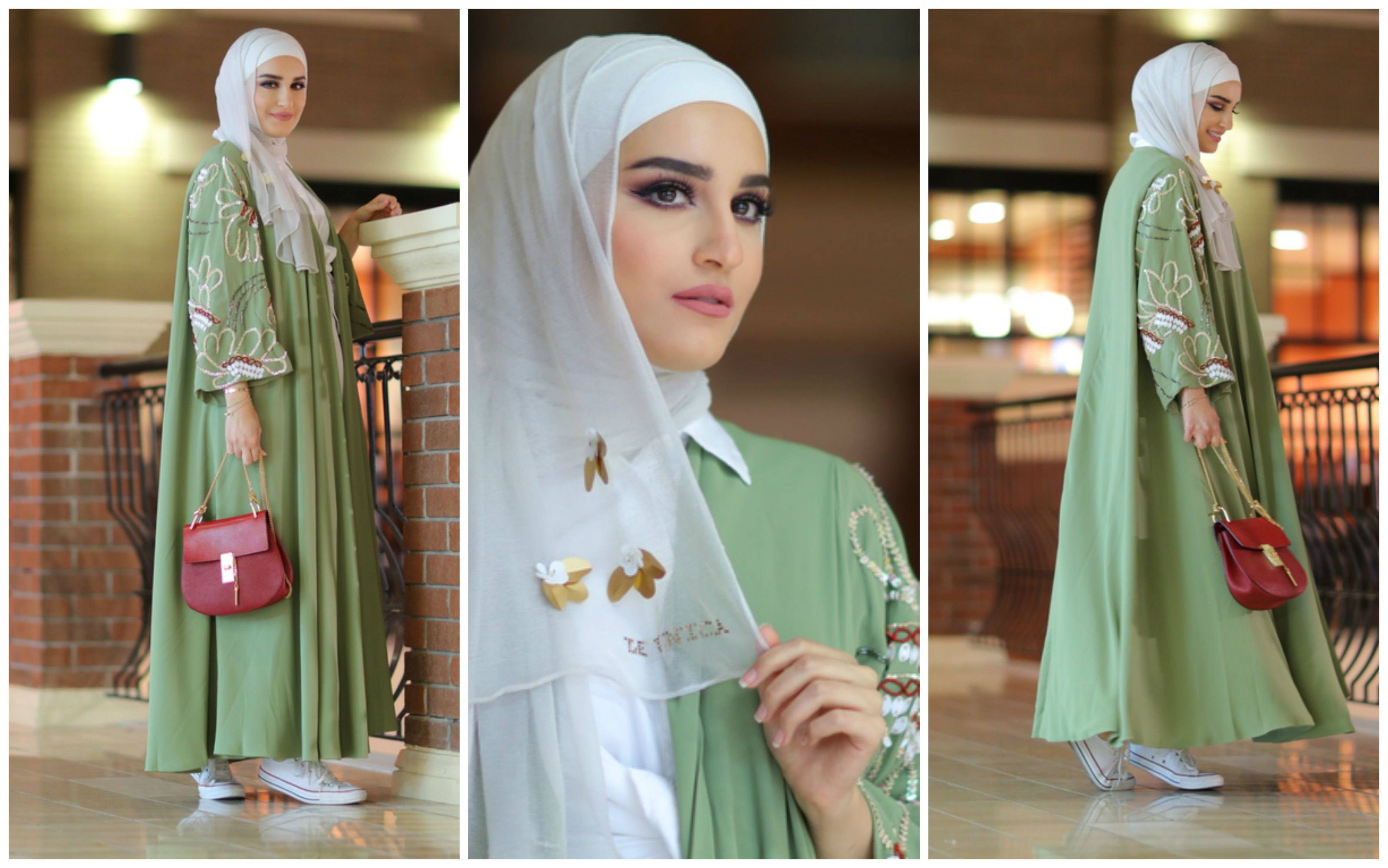 ↓ 16 – Shooties with Abaya
Shoes+Bootie=Shooties that look really chic with a front open style abaya.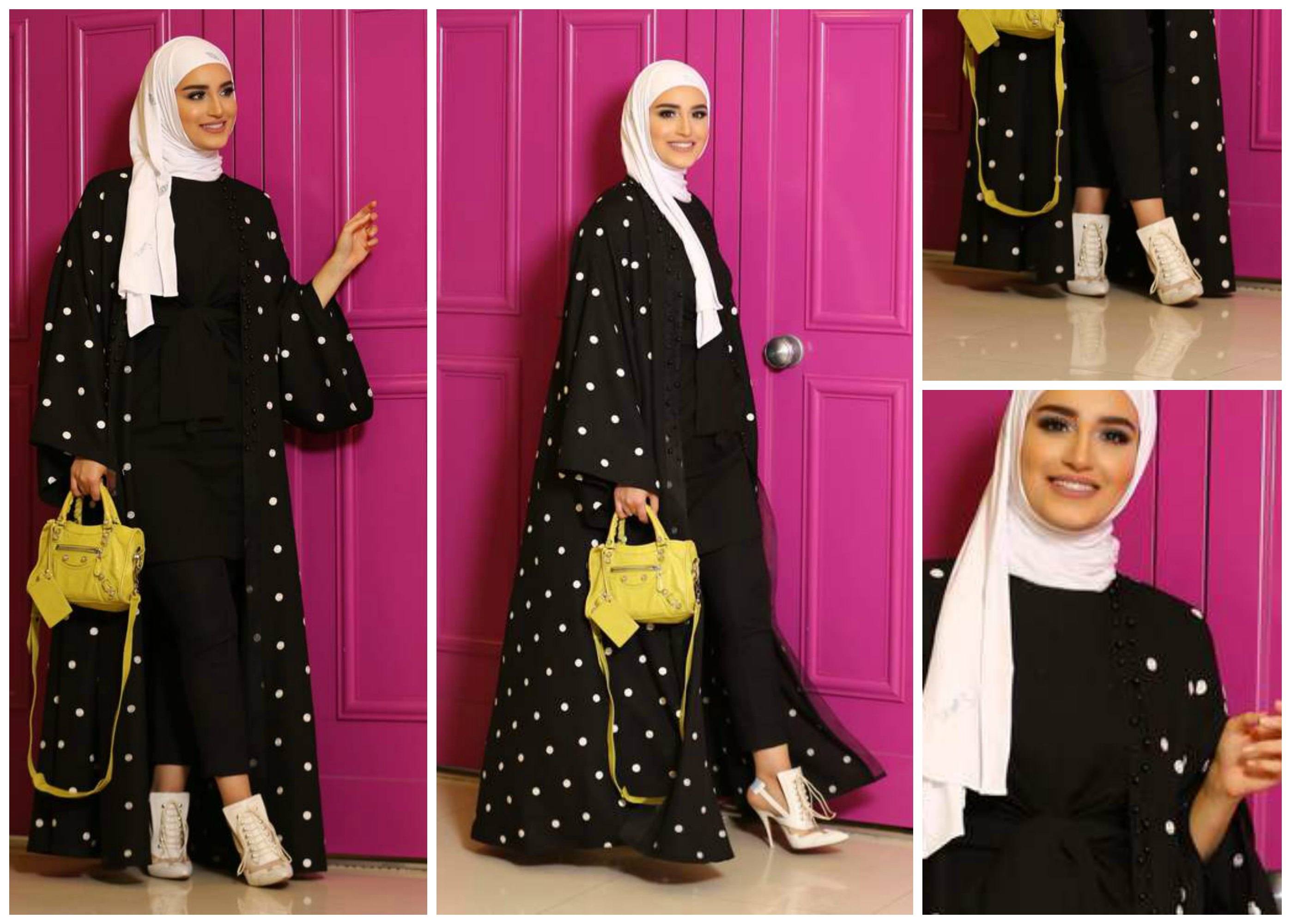 ↓ 15 – Pointy Flats with Abaya
How gorgeous are these embroidered shoes! They are perfect if you want some statement shoes and are available in many beautiful colors and styles so do check them out.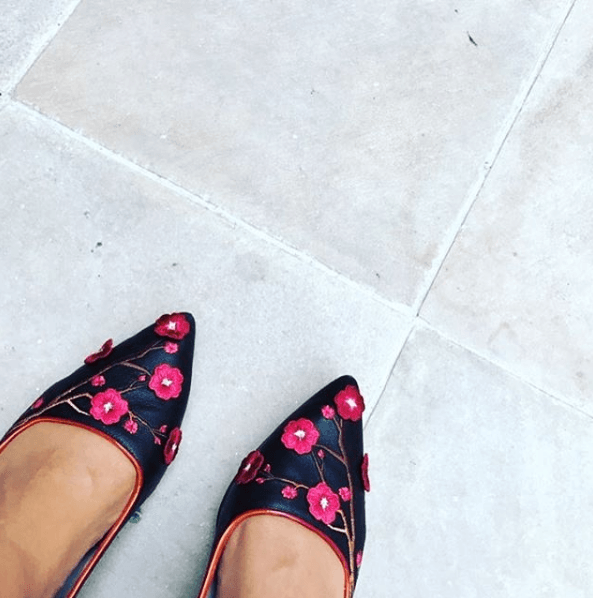 Via
↓ 14 – Loafers with Abaya
This look with shiny loafers by Zara is best for adventurous girls who love traveling. Loafers also look really good with any velvet abaya, and since velvet abaya are really trending these days, have a look at these 10 Latest Velvet Abaya Styles And Tips On How To Wear Them.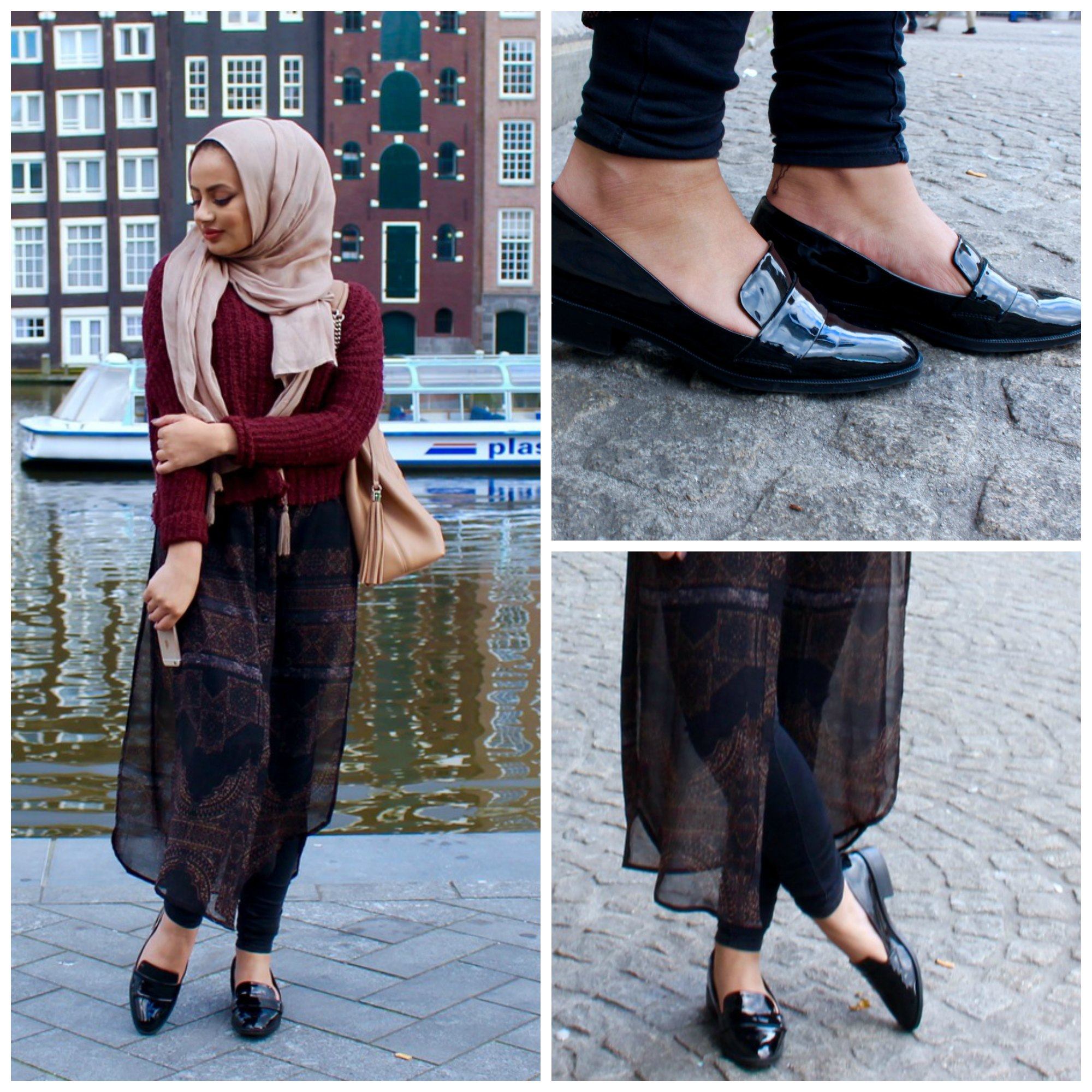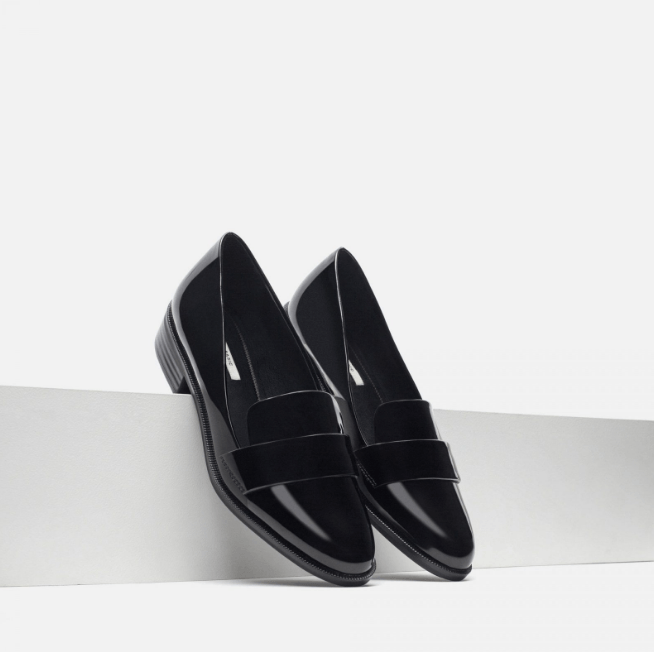 BLACK LOAFERS – ZARA LIGHT DETAILS 89.90 USD
↓ 13 – Nude Pump Heels with Abaya
Every girl needs at least one nude abaya and one pair of nude heels in her closet.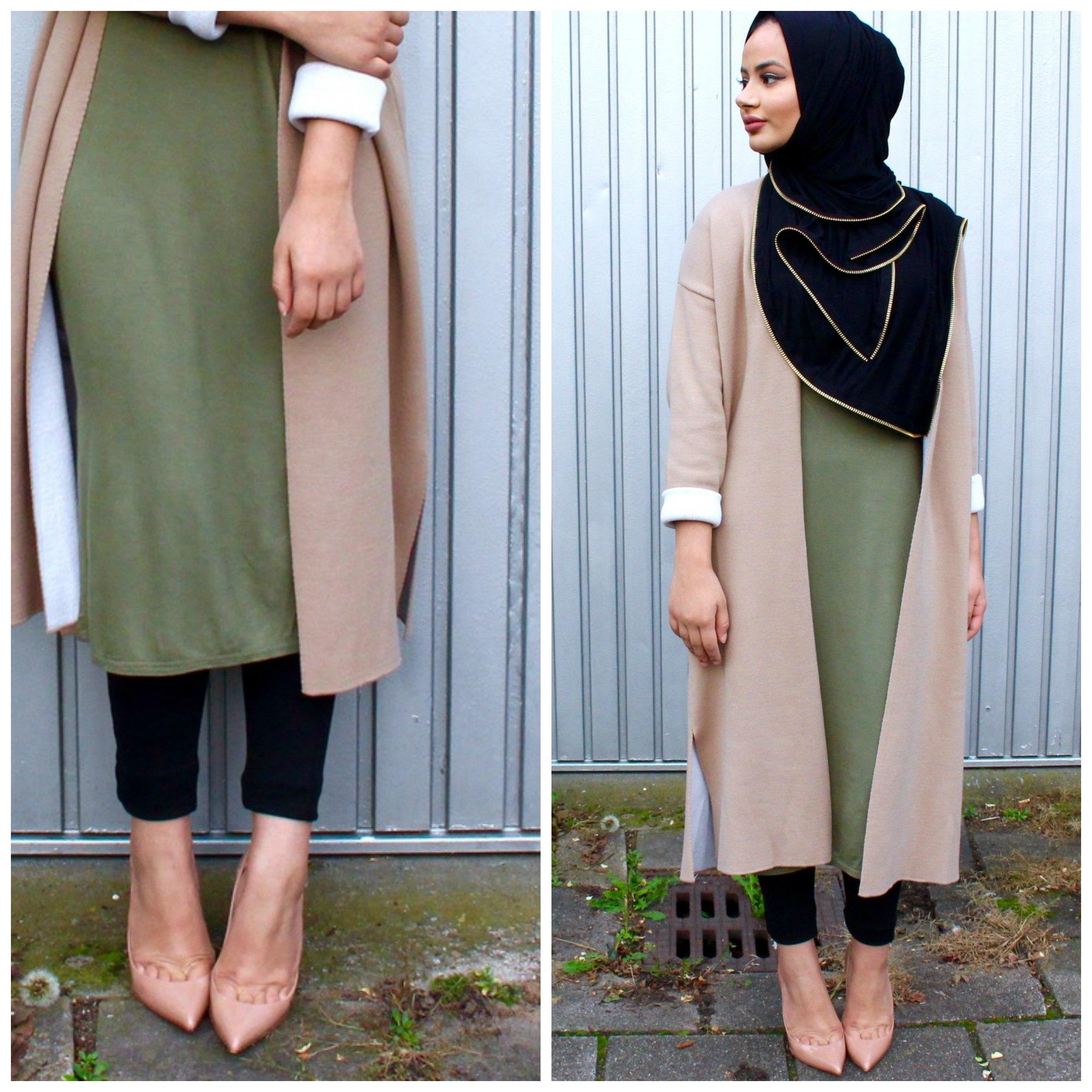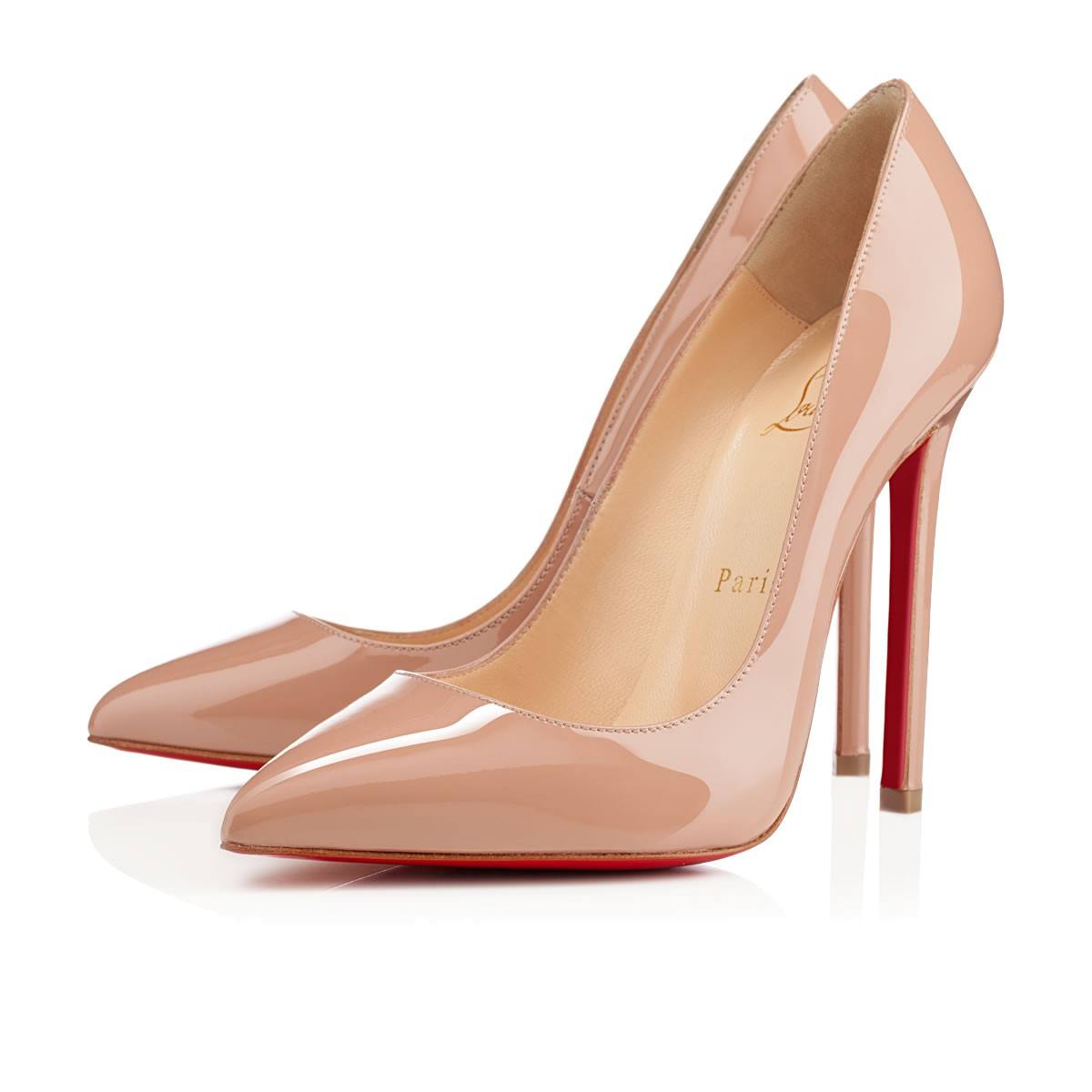 Christian Louboutin's Pigalle nude patent leather 120mm stilettos $725
↓ 12 – Nike Shoes with Abaya – Chic Sporty Look
Wear your Nike Air Force Shoes with Abaya for the cutest and sporty look. It's ideal for school and college girls. It works well with both jeans and pants so for some more amazing ideas, have a look at 30 Cool Nike Sports Outfits For Women.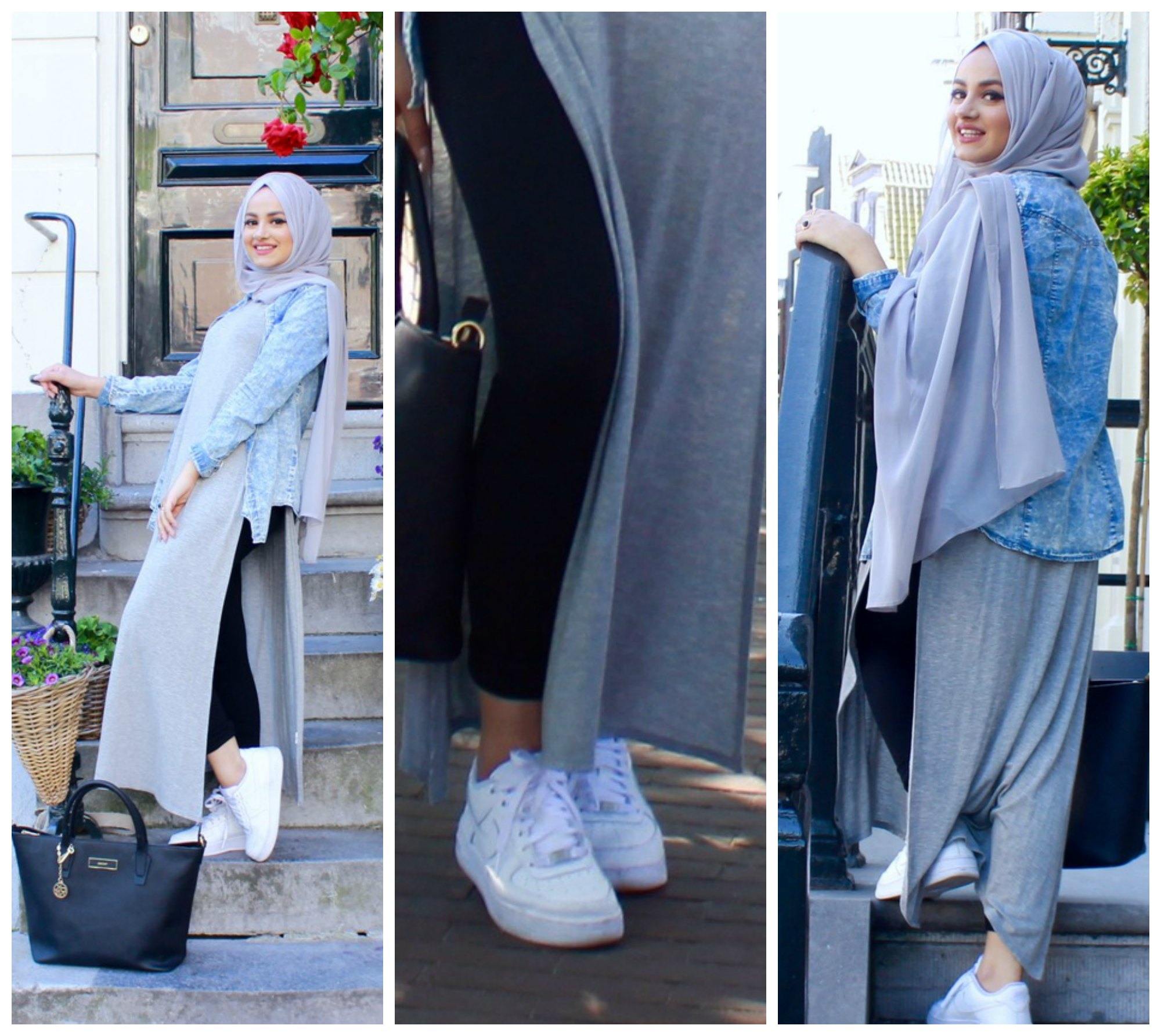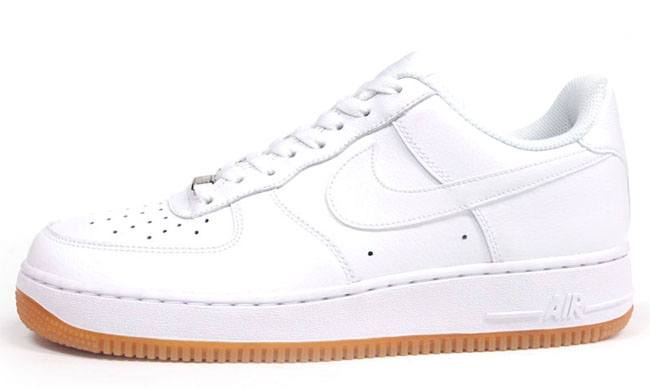 ↓ 11 – Ankle Strap Pumps with Abaya
You can find similar shoes by a number of different brands and in all sorts of price ranges. The ones shared below have been our favorite by far because of how affordable they are and yet they give vibes similar to any high-end designer shoe. We recommend the colors deep indigo and black in them because of how versatile they are. They have a very professional look which makes them perfect for work and meetings. If you want to add a pop of color to your outfit, you can even buy them in a funky color like Yellow, Lipstick and Magenta. They can easily be worn for long periods of time without hurting your feet.
Kota Ankle Strap Pump LOUISE ET CIE $99.95
↓ 10 – Modern Abaya with Suede Heels
Here's a pair of breath-taking green suede shoes by Christian Louboutin.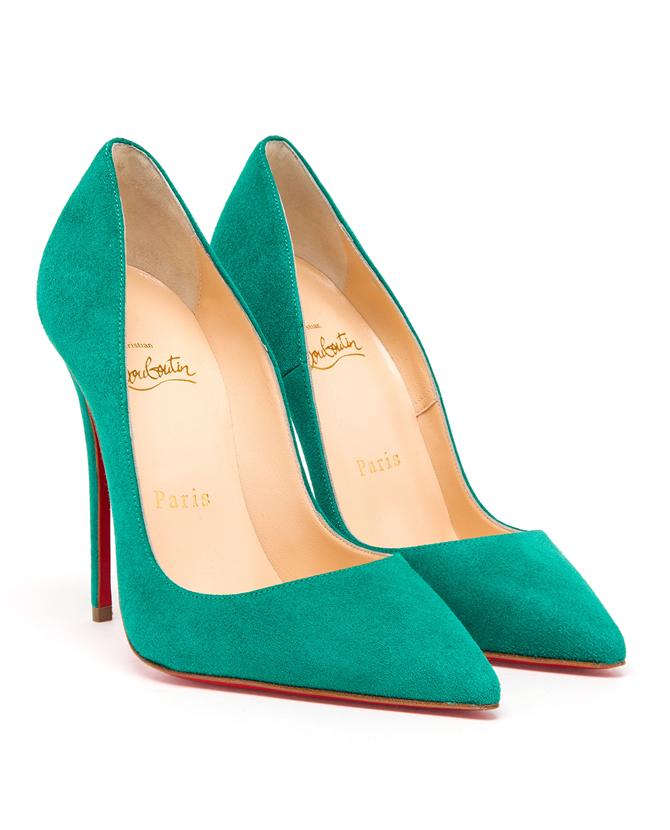 CHRISTIAN LOUBOUTIN Decollete 85Mm Suede Red Sole Pumps, Green $695
Wear these gorgeous heels with any monochrome abaya.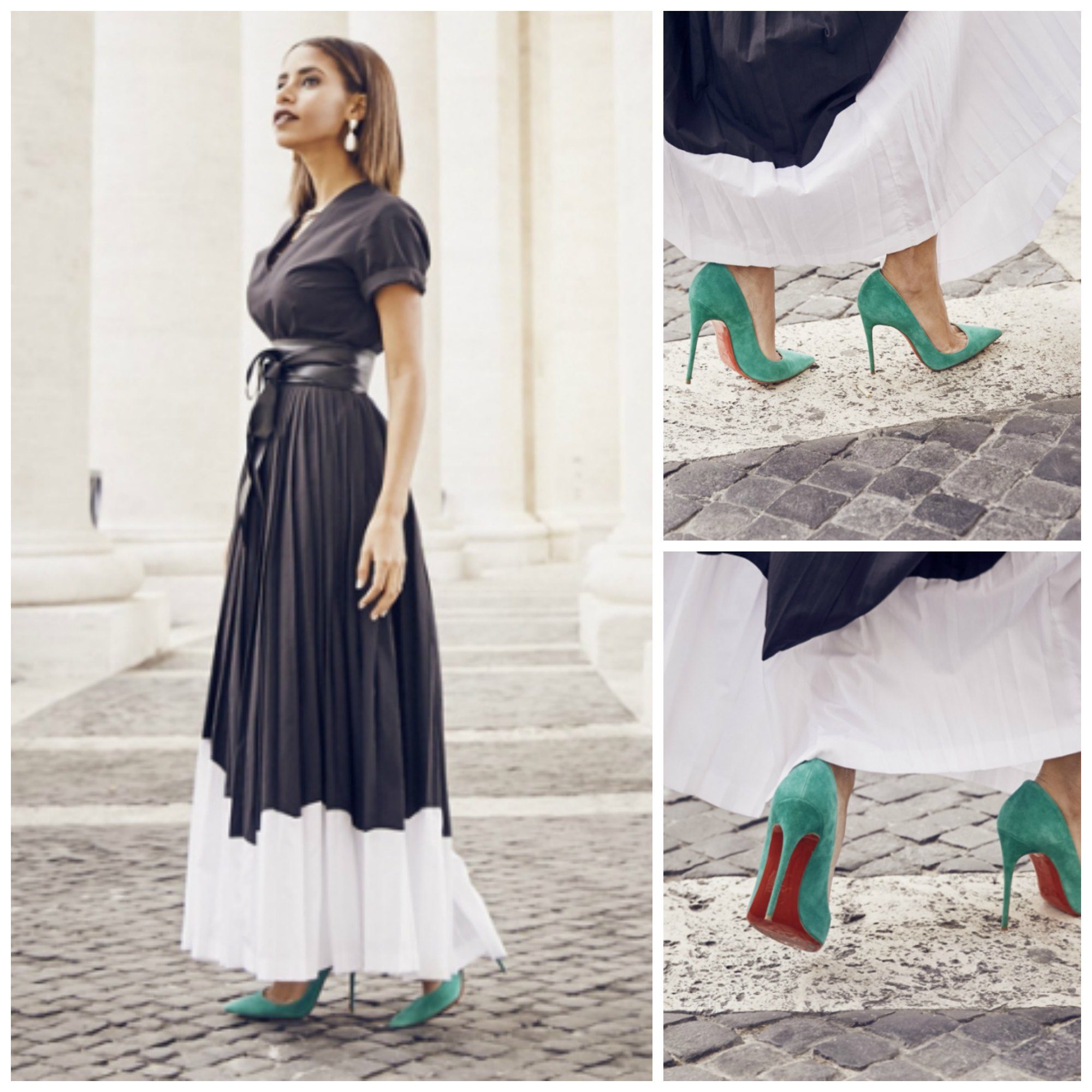 ↓ 9 – Golden Wedge Heels with Party Abaya
Get golden embroidery done on any black abaya and match it with golden heels. The perfect royal party girl look.
While the wedge shoes shared above are Phoenix by Jimmy Choo, they're available for $125 to $175 at different stores but being a relatively old design, they're pretty much sold out everywhere. So if you can't get your hands on them, you could opt for this similar looking replica that can be bought for less than $100 from Amazon.
↓ 8 – Abaya with Peep Toe Sandals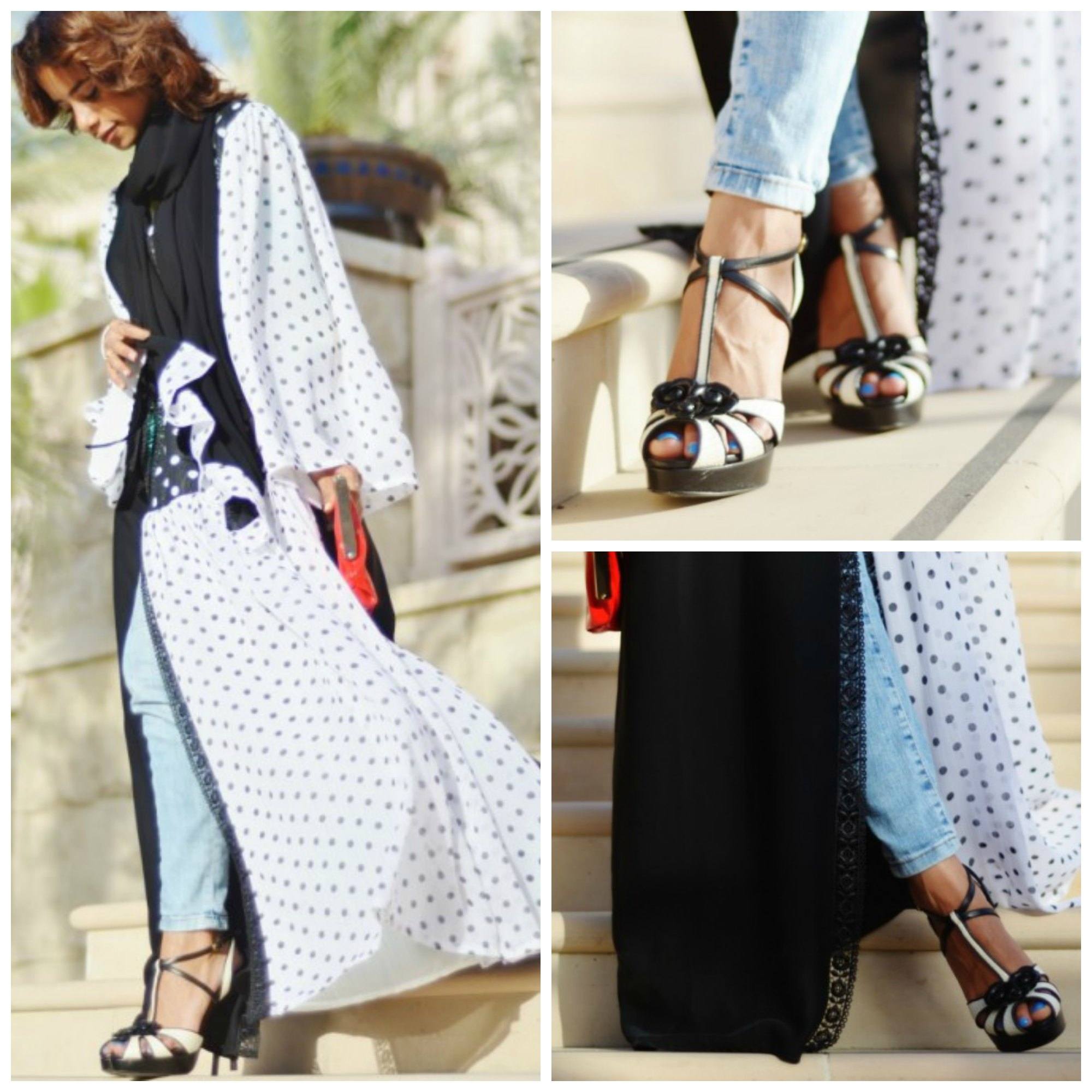 ↓ 7 – Bold Abaya and Bold Heels
Add a touch of bold color to your abaya and combine it with matching heels. You'll love the final look as it'll be truly bold and beautiful!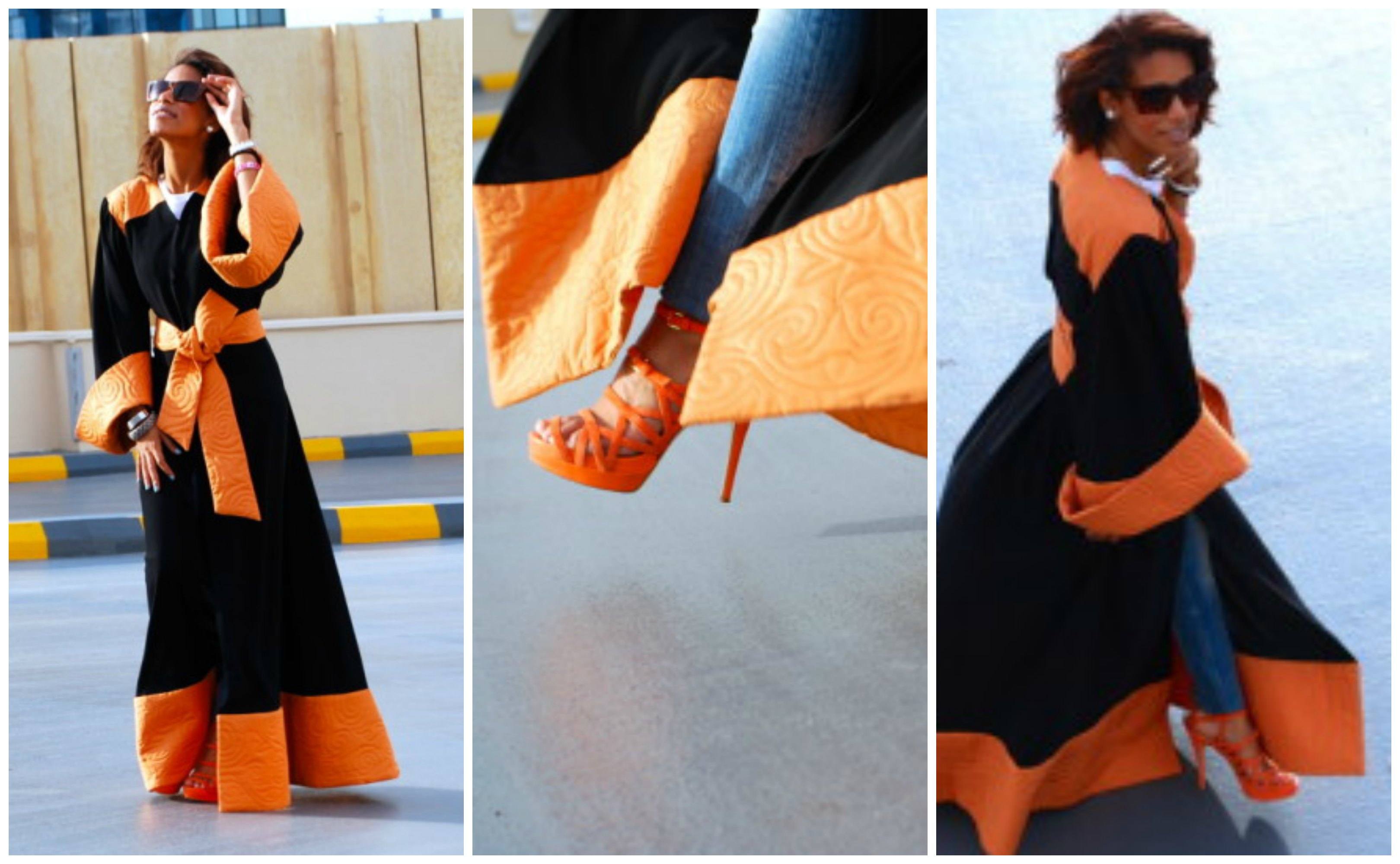 ↓ 6 – Cape Style Abaya with T-bar Strap Heels
How gorgeous is this abaya! It looks simply ravishing and is sure to make you the star of any event that you wear it to. Here are Latest Open Abaya Styles That You Can Buy Online.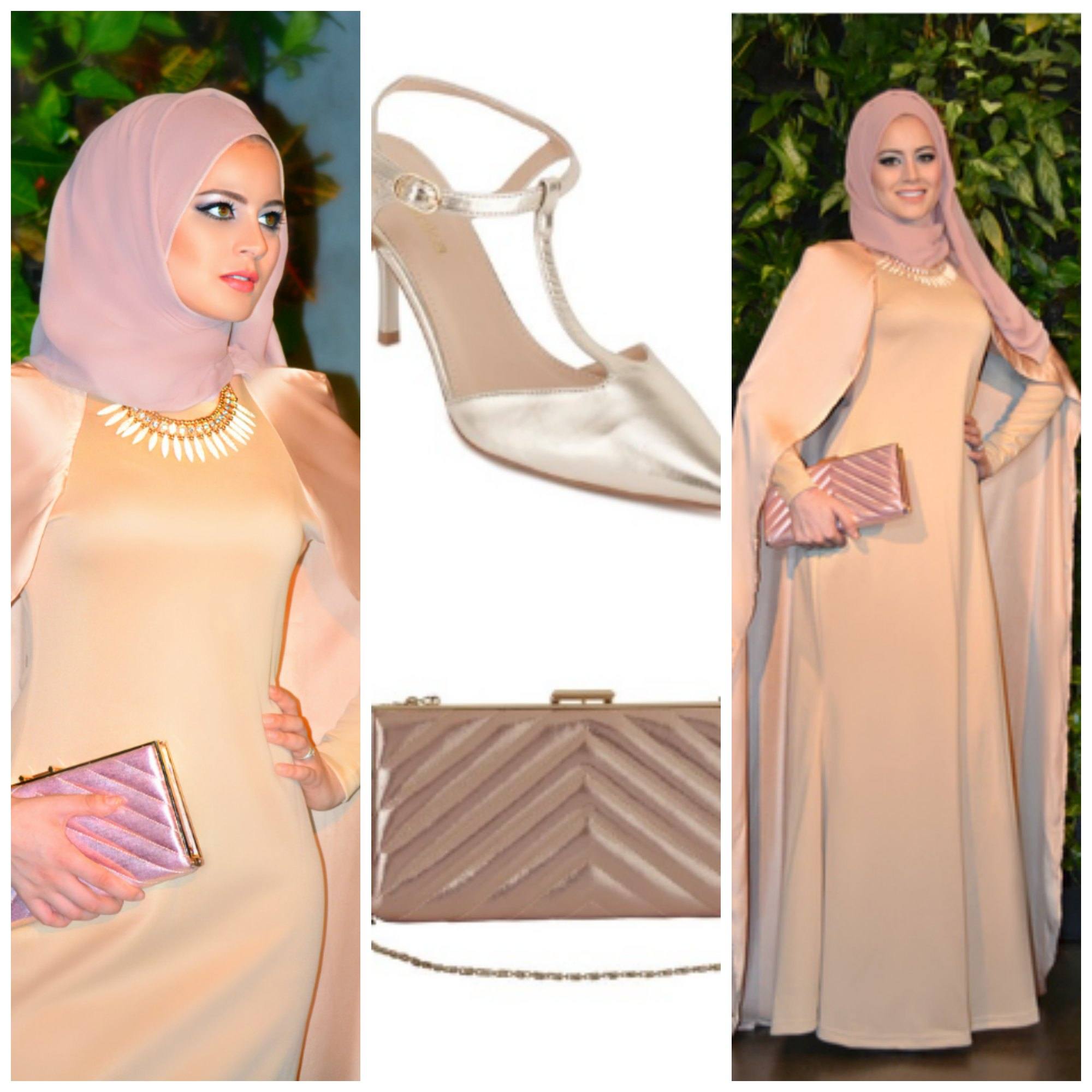 ↓ 5 – Vintage Abaya with Floral Shoes
Vintage looks are always amazing, no matter what the occasion!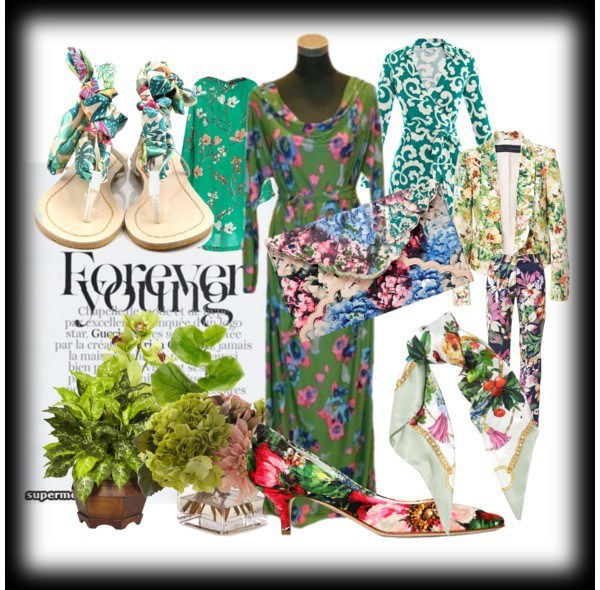 ↓ 4 – Fresh and Fun Spring Abayas
Micheal Kors Eliza Leather Wedge Sandals:
Wear the Wedges shown above with a floral abaya for Spring.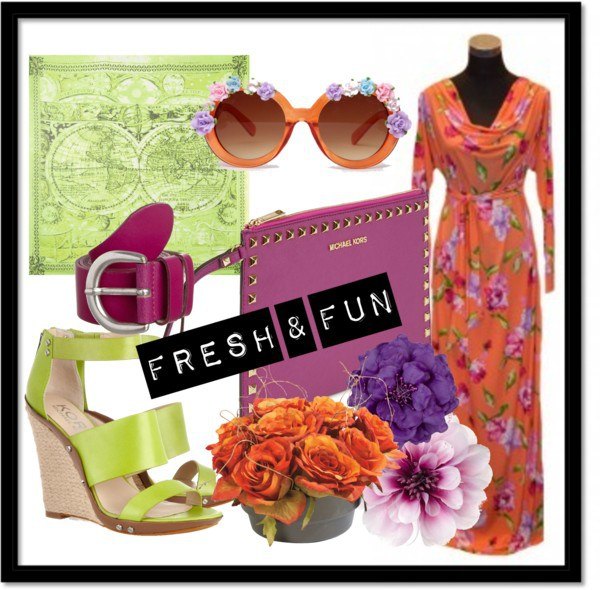 ↓ 3 – Abaya and Flip Flops for Dubai Safari
The turban hijab, belted abaya and flip flops are the perfect combination for your safari trip.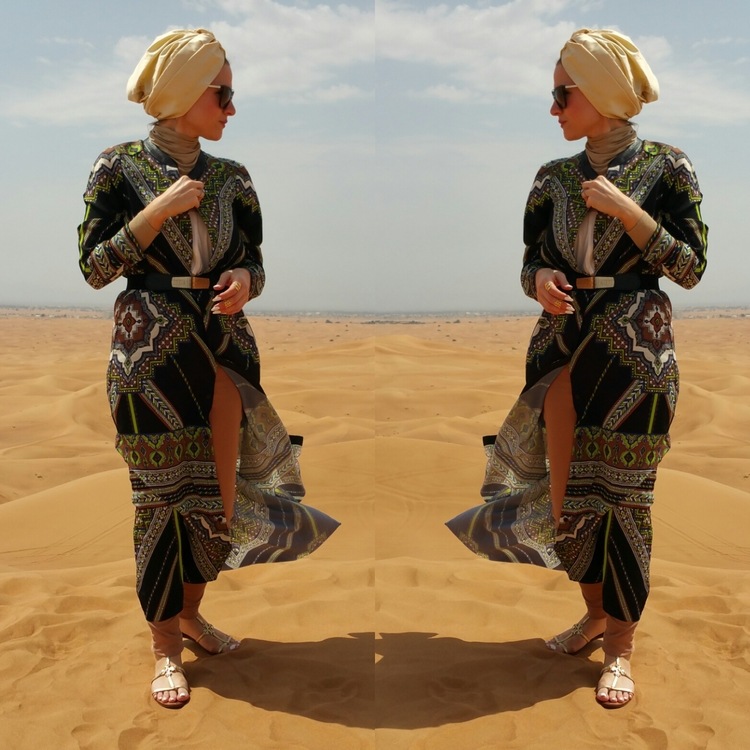 Via
↓ 2 – Black Kimono Infinite Abaya and Moroccan Flat Shoes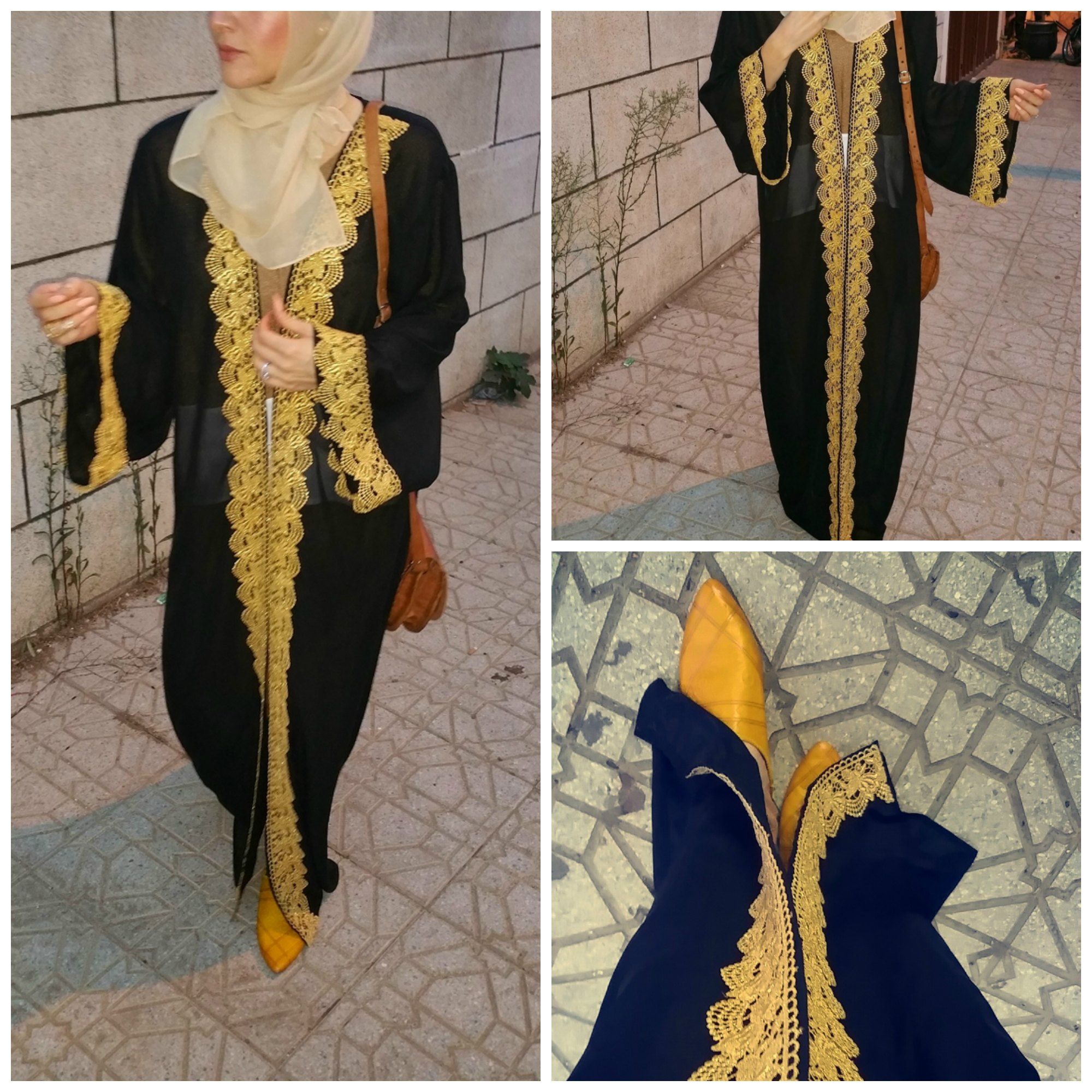 Via
↓ 1 – Blue Wedding Abaya and Glitter Shoes
A royal blue abaya is perfect for wedding functions. Moreover, this color looks great on every girl so for the next wedding, wear a blue abaya, matching hijab and some glittery golden jewelry and matching heels. The use of body jewelry here is simply amazing.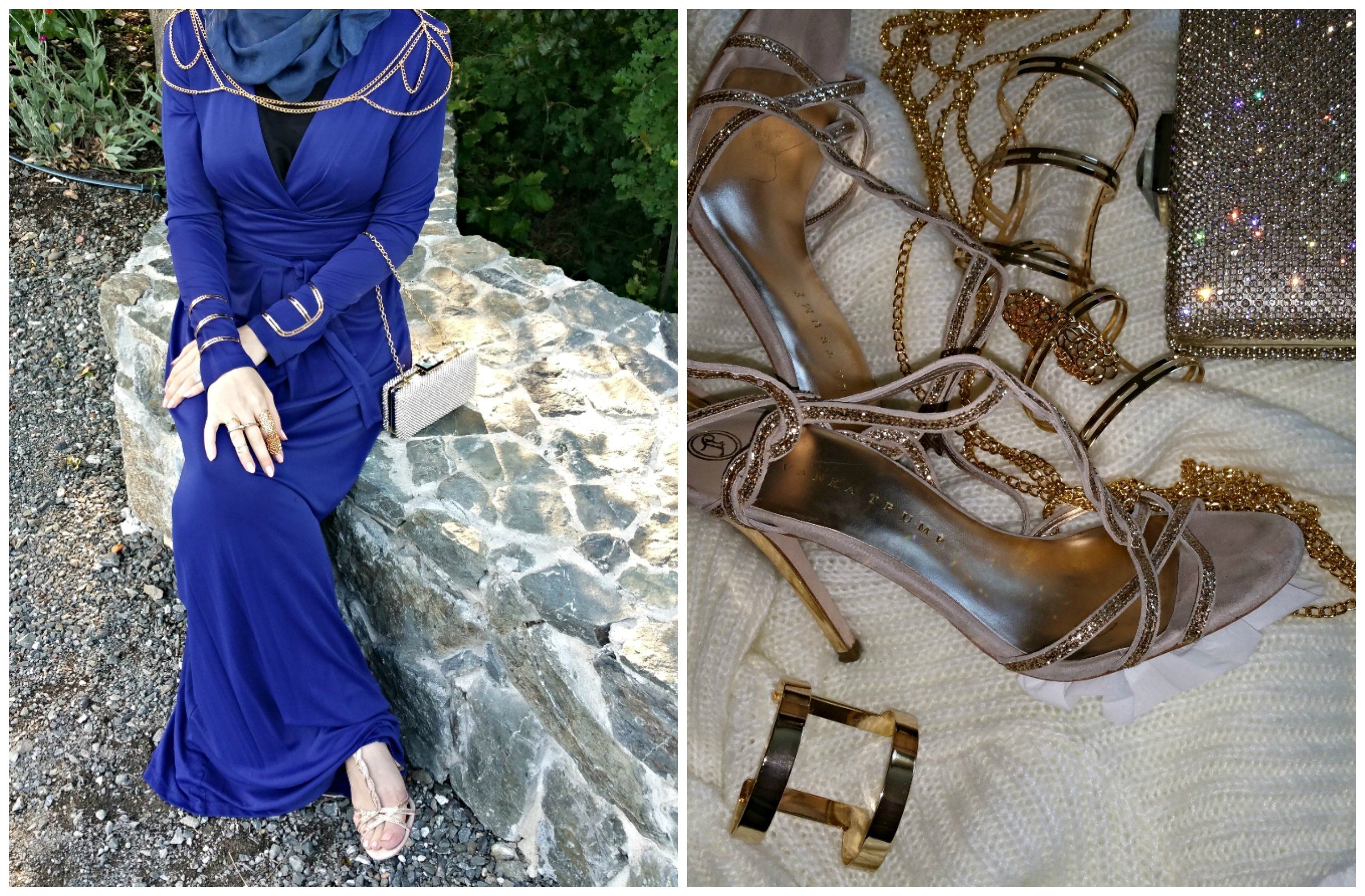 Via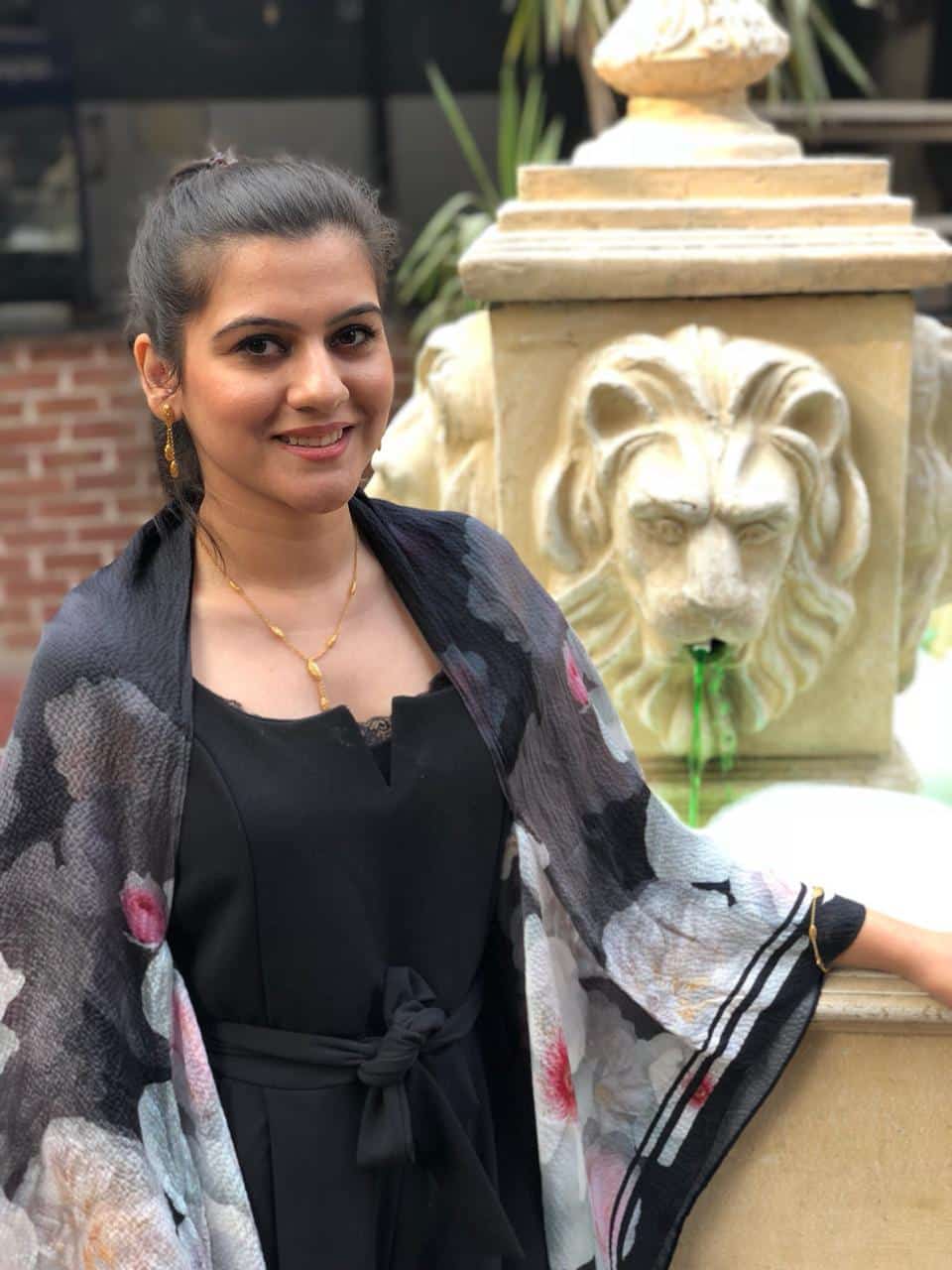 A content writer by the day and a reader by the night – two things that she loves the most. When Zoona isn't writing, she'll either be thinking of what to bake next or where to travel next. When it comes to writing, she has always been a storyteller and one of her short stories was published in 2014 in the Oxford University Press's anthology of contemporary Pakistani short stories, I'll Find My Way.  Her love for fiction writing also drove her to complete a short course on "How Writers Write Fiction," at The University of Iowa. Her other interests include binge-watching Netflix or online gaming.