Leather outfit ideas – We know that how much women are obsessed about wearing stylish Leather Dresses .Lots of girls are asking question on different  forum how to wear leather outfits? how to style leather dress with other outfits? latest leather dressing fashion etc.Outfit Trends bring answers to all these questions in this post for you.Stay focused .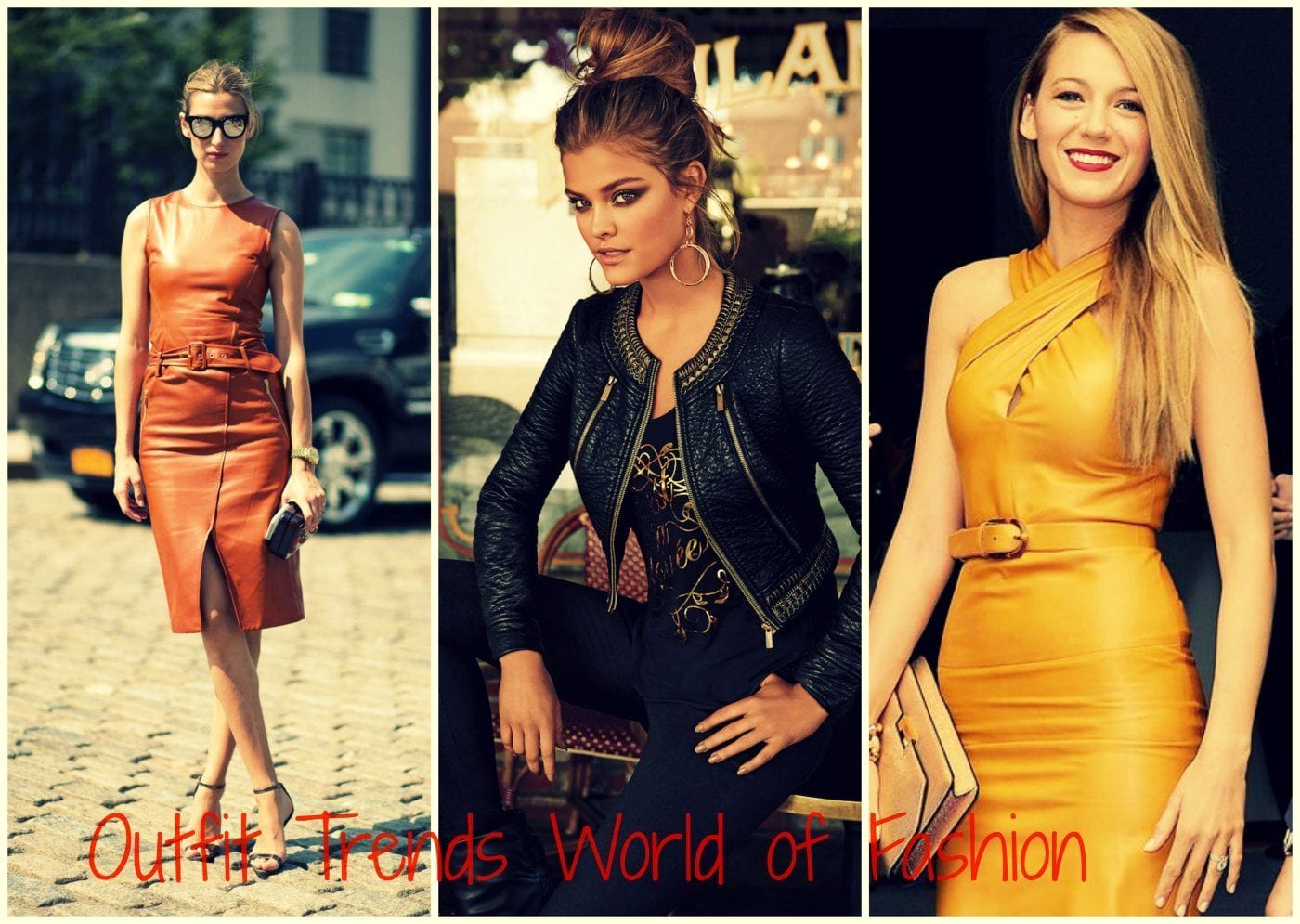 Leather is one of the most stylish fabric this season. Whether it's skinnies or skirts, it is the classic fabric we love all year round. Plenty of leather materials are added to the outfit to add more class to it. Today we'll share some amazing leather styling ideas.
You will see leather everywhere. Leather styling can be done in many ways such as leather jackets, sleeves, panels, metallic satchels, leather pockets or shiny lining. Shiny and matte finish are gorgeous contrast fabrics to enhance the leather looks. This season leather dresses are trending and fashion shows are fulling sexy leather outfits.Many top celebrities and fashion models are now spotted in these dresses off and on.
Leather clothing beautifies the fashion factor in an outfit. Trying out leather trousers with a top instead of jeans would do no harm. Also styling a leather dress with heels would be a perfect evening look.
Leather Jackets.
Leather jackets have always been in fashion. It carries a rich style statement. It completely changes the look. I would always suggest not to wear black jacket specially in the day time.So all the girls who are looking for ideas how to wear leather dress in winter , there is plenty of great ideas here. The others colors you can wear are maroon or oxblood and dark green. There are number of colors and options. Baby blues and pinks, mint and beige have been quite popular. Wear it with pants or jeans while styling a leather jacket.
Leather tees and Dresses.
Leather dresses and tees are totally in fashion. When it comes to leather, I am not in favor of very fitted and body con dresses since leather as a material itself makes quite a statement. It should be lose.
Leather Pants
Leather pants with a tee could be the coolest outfit ever. If you look around for leather street style you will find many varieties. H&M, Mango, Debenhams etc. have an amazing variety. Since the pants are a bold statement, make sure the rest of your outfit is simple. you can see how to wear leather pants with other outfits for glamorous look from here.
Leather Shorts
Well leather shorts are worn in summers . You can see great styling tips regarding leather shorts here.
 Here are few Simple Tips how to style your leather dress :-
Little black dress toughened up with a leather jacket and statement piece necklace.
Black sleeve mini dress with printed cute scarf and black leather belt hand bag and brown leather long boots.
White floral lace dress and black leather jacket and black clutch and booties.
Leather jacket, lace dress with black leggings
Black leather look dress from Gareth Pugh featuring panels of geometric shaped leather look fabric, funnel neck, structured shoulders, with a tight fit.
White drop waist dress, leather jacket and a cross body.
Leopard dress in black and white with leather jacket.
Black prism designed shirt dress with a brown leather belt, Dolce & Gabbana handbag and dark ankle boots inspired by Taylor.
Striped summer dress, leather vest and flats.
Two toned jacket with camel body and black leather sleeves, black leather booties and shorts with black tights and top.
Following images will show you perfect way to style these dresses.Lets have a look.
HOW TO WEAR LEATHER DRESS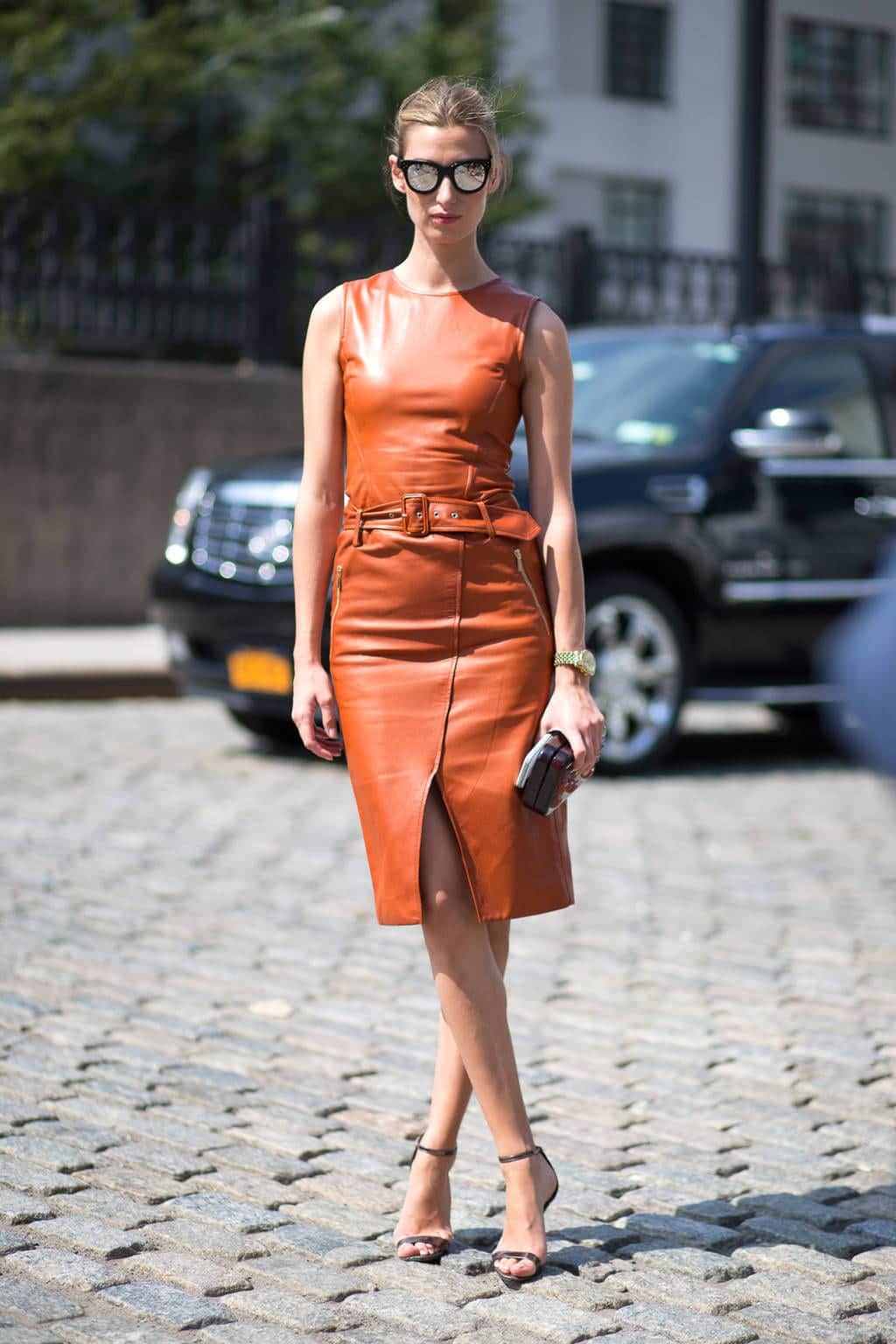 Tight Leather Outfit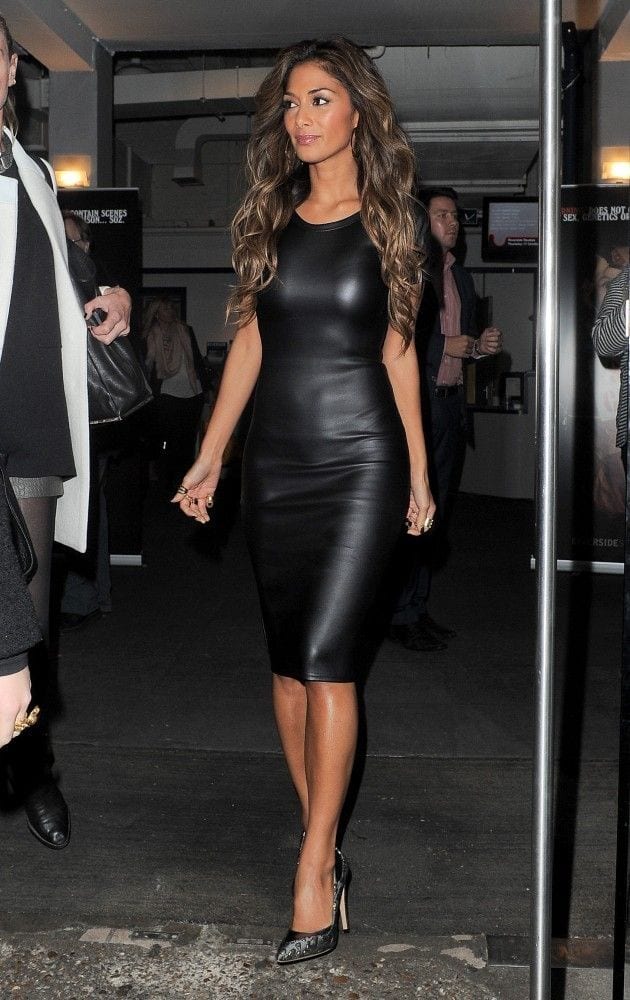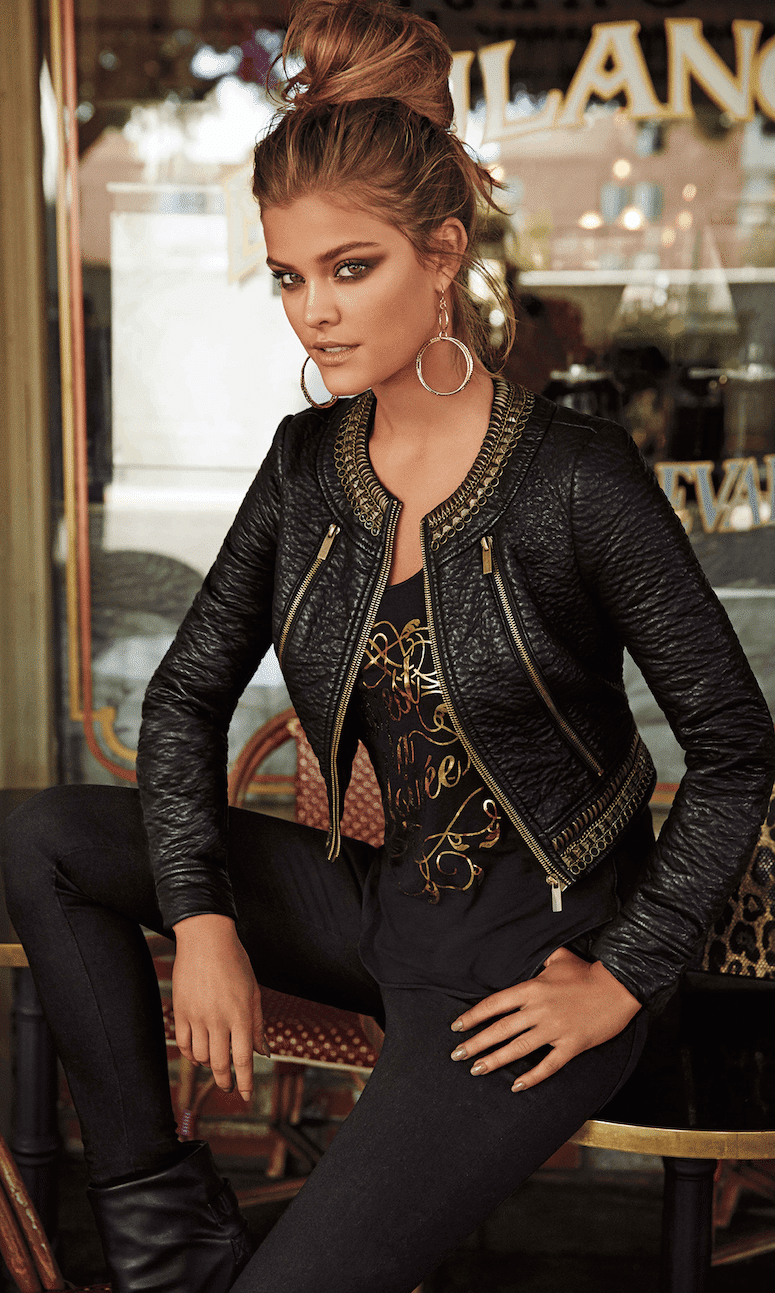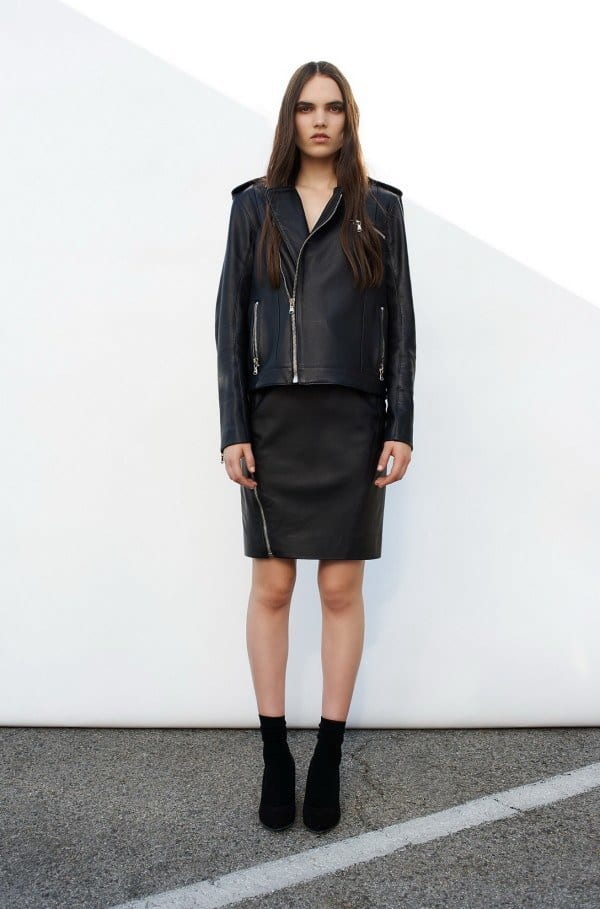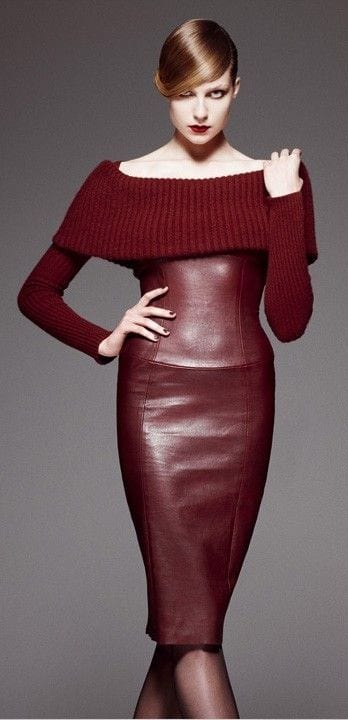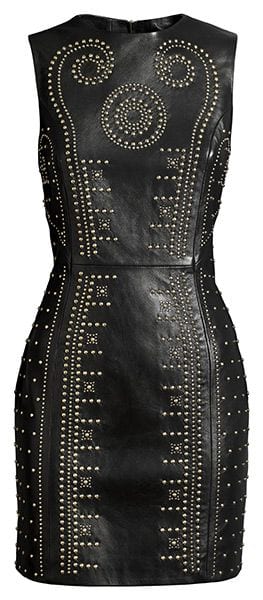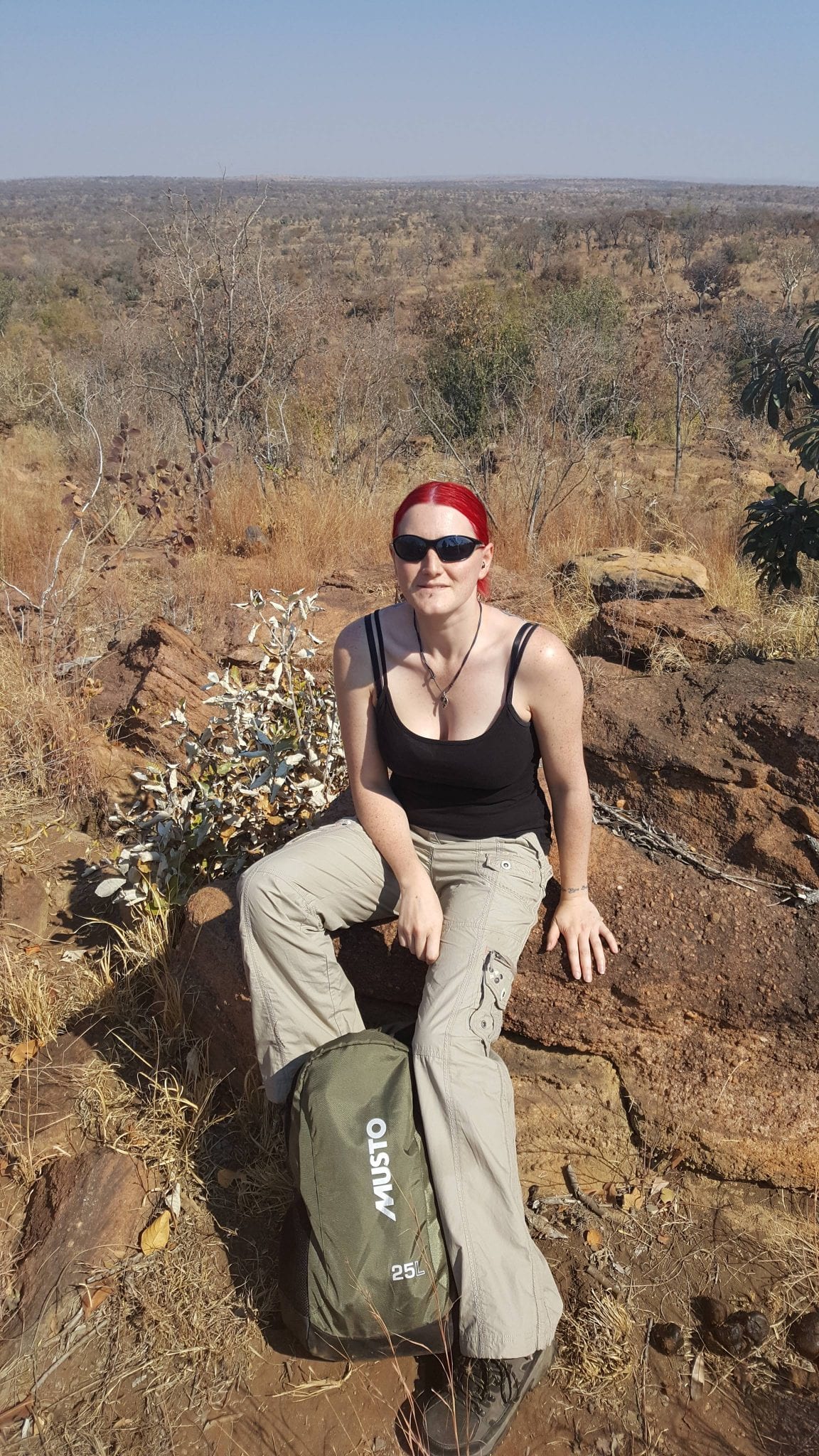 Caz, aka Vixen, has been freelance creative writing for several years. She has a lot of experience in different fields including high street fashion, tattooing art, and even the gothic and historical costumes. Caz has a Diploma in Fashion and Textiles and also a Bachelors Degree in Historical Costume and Corsetry. Her passion lies with gothic design, corsetry and any other styles considered to be taboo or unusual. Style-wise Caz has a love for Vivienne Westwood and her take on the punk era. Although Caz loves the weird and wonderful, she has a deep love for all fashion and allows this to show through her work.