Outfits for Petite Girls. Short people find it the hardest to pull off different dresses. Mostly they are confused, what to wear and how to appear taller. Petite girls really need to look into each dress, some dresses may make them look more over weight and the others might make them look shorter.
We bring you some of the most amazing ways to dress, if you're petite. Not only will these make you look more slender and tall but will improve your overall persona. We bring you 12 amazing ways to look amazing even if you're petite or worry that you look short.
What to Wear if You're a Petite Girl
RECOMMENDED: 17 Cute College Outfits for Short Height Girls to Look Tall
# 12: Say No to Baggy Clothes
Wear dresses that are fit to your body shape and size. Don't wear baggy clothes; they make you look shorter and chubbier. When your body looks well contoured, it adds a few inches to your look.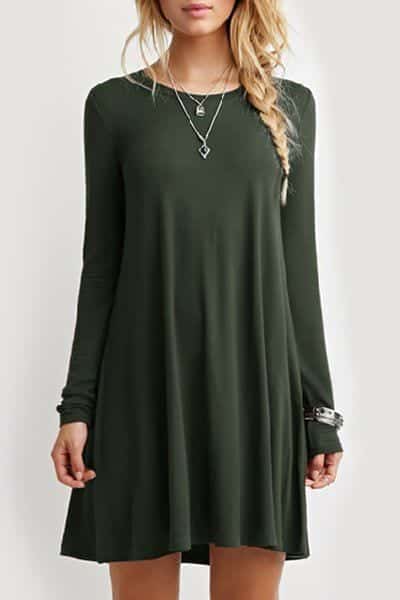 Via
# 11: Skinny Pants to the Rescue
One great way to look slimmer and taller is to add skinny pants or tights to your dress. This gives a slender look. Skinny pants and tights can be paired up with dresses, heels, flats or even for some casual look. And to ace this look, here are the 30 Ideal Shoes to Wear With Skinny Jeans To Rock Your Outfit. They look equally good on both young girls and older women.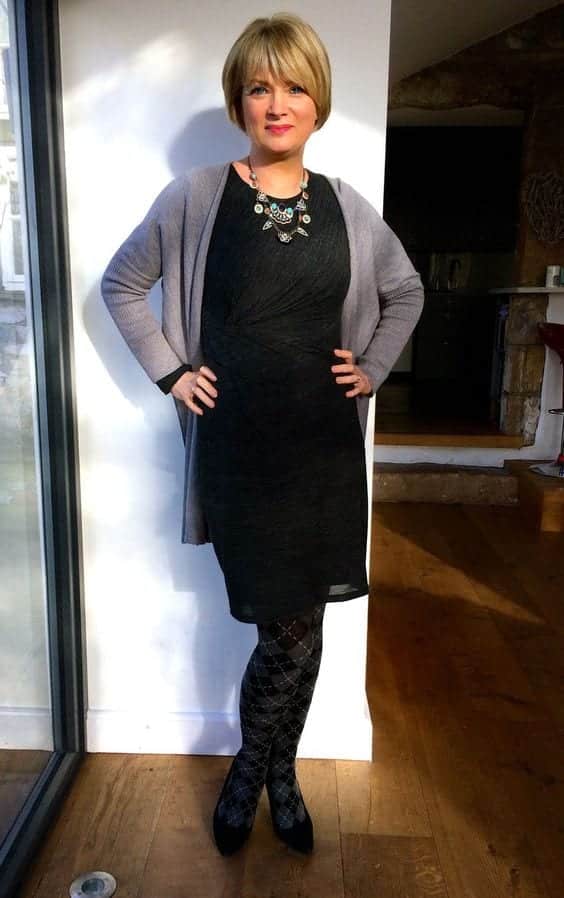 Via
# 10: Go for High Waist Pants
To create an illusion of looking taller, wear high waist pants. These make your lower half appear longer, so petite ladies can benefit out of it. High waist pants can be easily carried to formal or casual events. Confused about wearing them the right way? Then don't miss out our exclusive guide on High Waisted Pants Outfits-20 Ways To Wear High Waisted Pants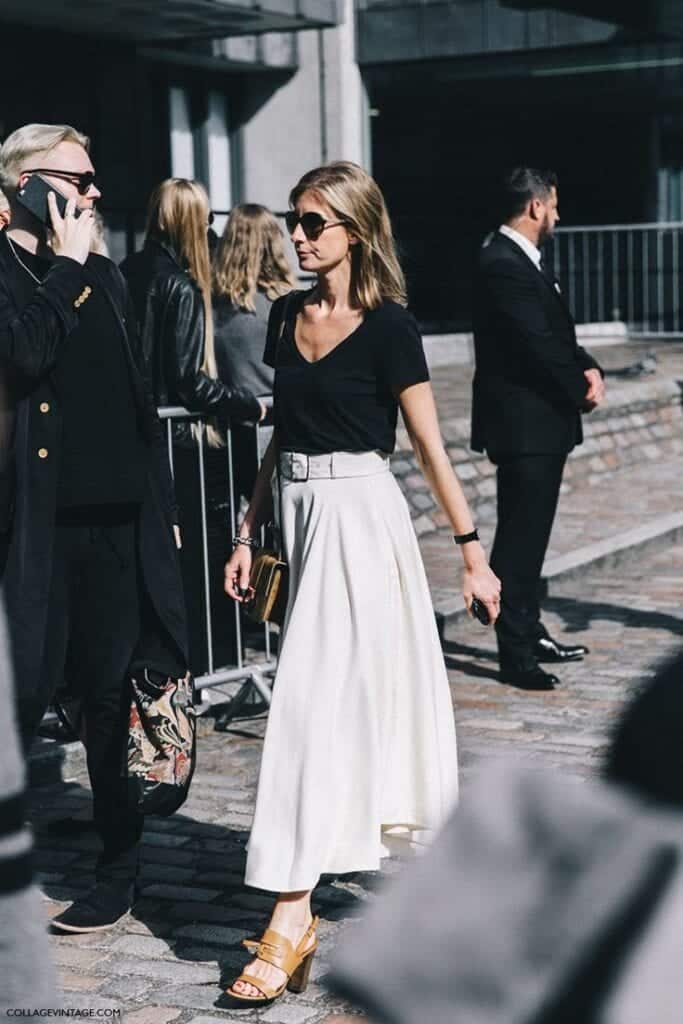 Via
# 9: Celebrity Style Crop Tops and Skirts
Like Emilia you can also wear a crop top and high-waist skirt to look sleeker and hotter. Here are 25 Cute Ways to Wear Crop Tops This Season.
High waist skirts are chic and cute and mostly easy to carry. Here's the cutest school outfit for petite girls to wear this year.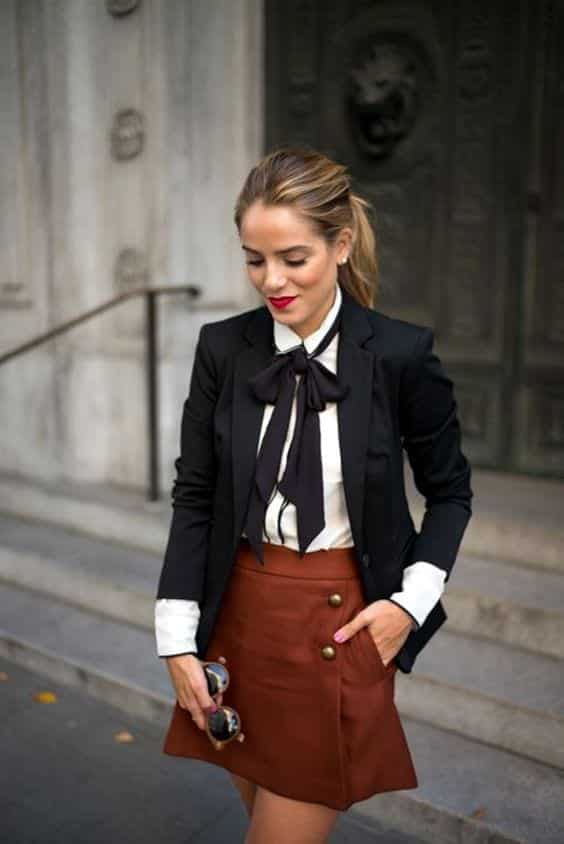 # 8: Mini Dresses for Parties
Mini dresses are another secret solution for petite ladies. These are adorable and because these show greater leg area, so this gives fake illusion of additional length. These are in different cuts, colors and designs so you don't really have to worry about your typical style. Check out these 23 Great Ways To Wear Mini Dresses.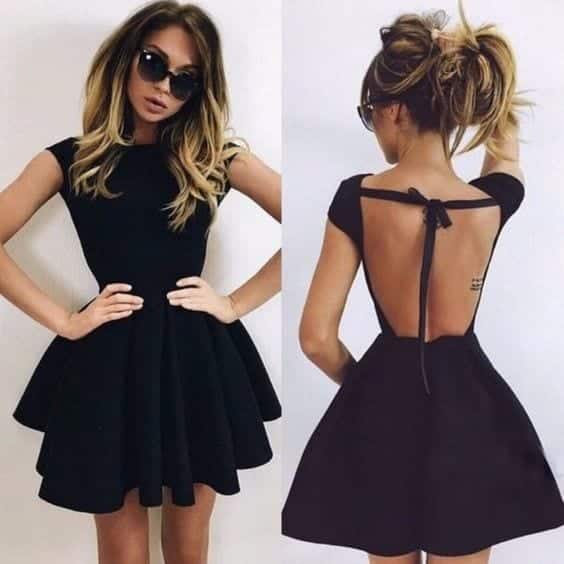 Via
#7: Go One Tone
It is always a great idea to go monochrome. Don't be hesitant in trying different colors, but if you're petite then make sure you wear one toned dress. One tone dress makes you look more toned and elongates your figure.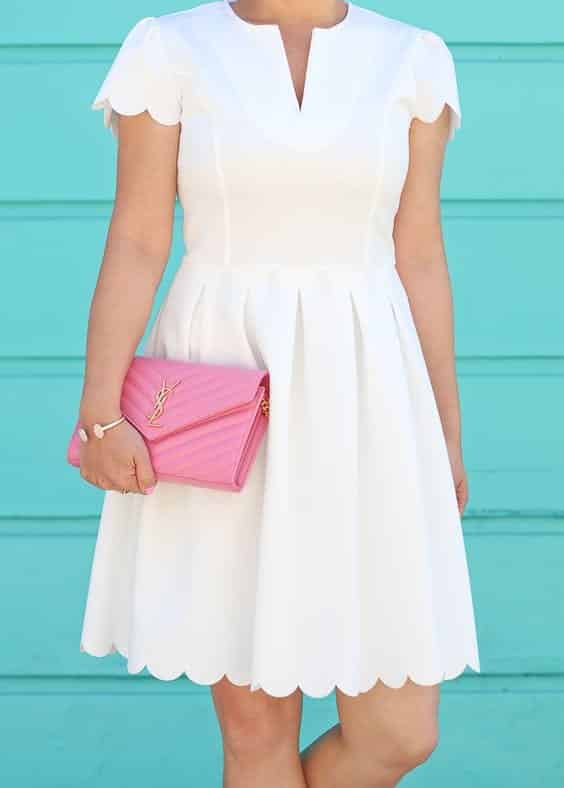 Via
#6: The Magical Vertical Stripes
The oldest and the wisest trick is to wear vertical stripes. Horizontal stripes give a squarish look and make you look shorter, whereas if you wear vertical striped clothes you'll look much taller.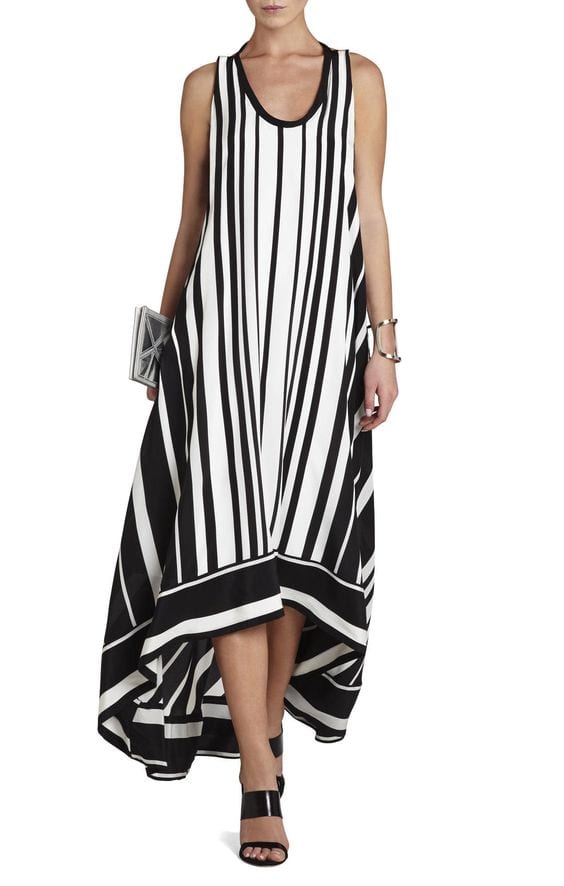 Via
#5: Heels, the Easy Way Out
The easiest and fashionable way to add length to your look is to wear heels. Heels not only add instant height but give a fashionable and sleek look which can be carried into a varying number of events. For 2016-17, here are the Trending Heels Which Should be Part of Your Closet.
Via
#4: Belts for the Flair
Belts are the best secret weapon that you can own. Belts add flair and shape up your loose blouses and tops. Apart from that belts also breakdown the dress and thus it gives an illusion of length.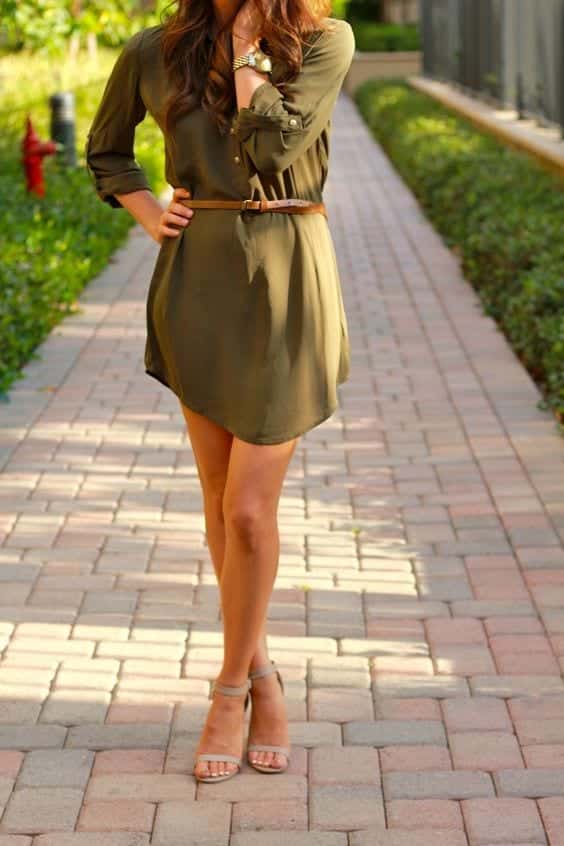 Via
#3: Petite Girls Winter Outfit
Petite women can go for layering and skirts in winters and to prevent from the cold they can wear tights, which is one of the finest way to look formal or casual along toning your entire body.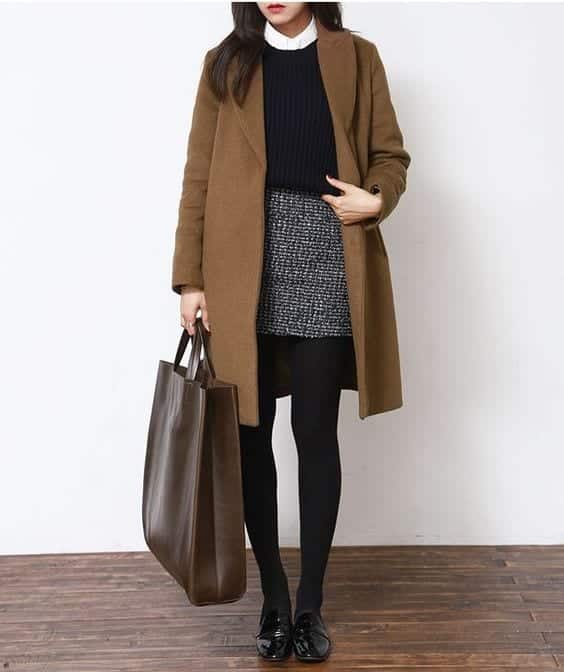 #2: Less Colors, More Focus
Try to wear little print and some colors at a time. Avoid a lot of print or color as they make you appear broader thus making you look shorter.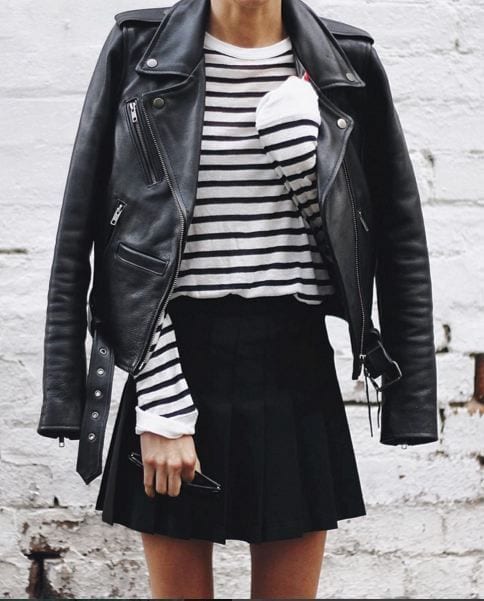 #1: Length Matters!
Always ensure that your tops are hip line or shorter, the longer the tops/ shirts the shorter you'll look.