Outfits with White Blazer: Blazers have been trending for quite some time now as they instantly give casual attire a serious look and make you ready for formal affairs. White color is a classic color and can be worn with almost every color. To embrace a white blazer is very fad and is purely a summer's style to give you a fresh and light look.
But come any season, and you are confused about what to wear and how to achieve a decent look for any event. Summers and sunshine can make you warm and want to wear lighter shades as they have a very soothing effect same goes for white, so white blazer is a perfect choice for warm weather or for that matter you can even give it a try in winters if paired with a gorgeous combination. Reading this article will make you a white blazer fan as we have collected some very gorgeous pictures for you.


RECOMMENDED: 18 Ideal Girls Outfits with White Shirts for Glamorous Look
How to Wear White Blazer
#24. Casual Meet up Outfit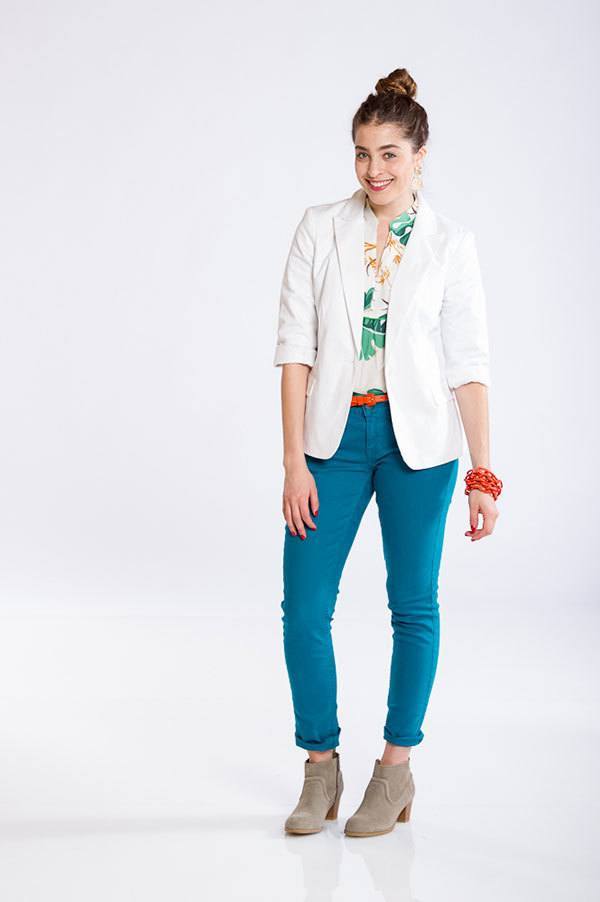 #23. Office in Summers
Office dressing style is sometimes semi-formal or formal according to your degree. But this mini dress in yellow is perfect for adding color to an otherwise monotonous wardrobe. Pair it with a white blazer to tone down the eye candy look.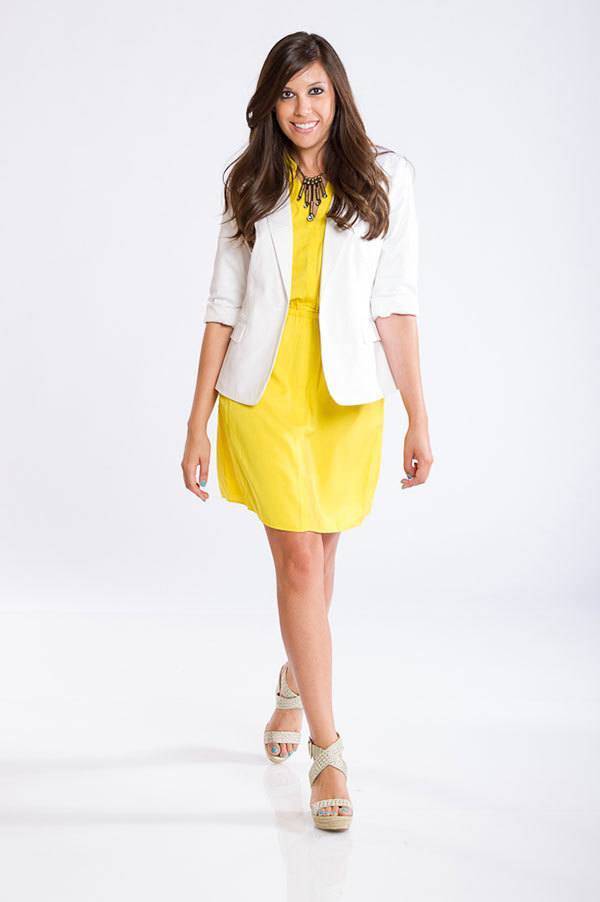 #22. Inspired by Celebrities
A classic combination always. Pair your black blouse with same colored blazer and pants. Accessorize with high heels and a clutch.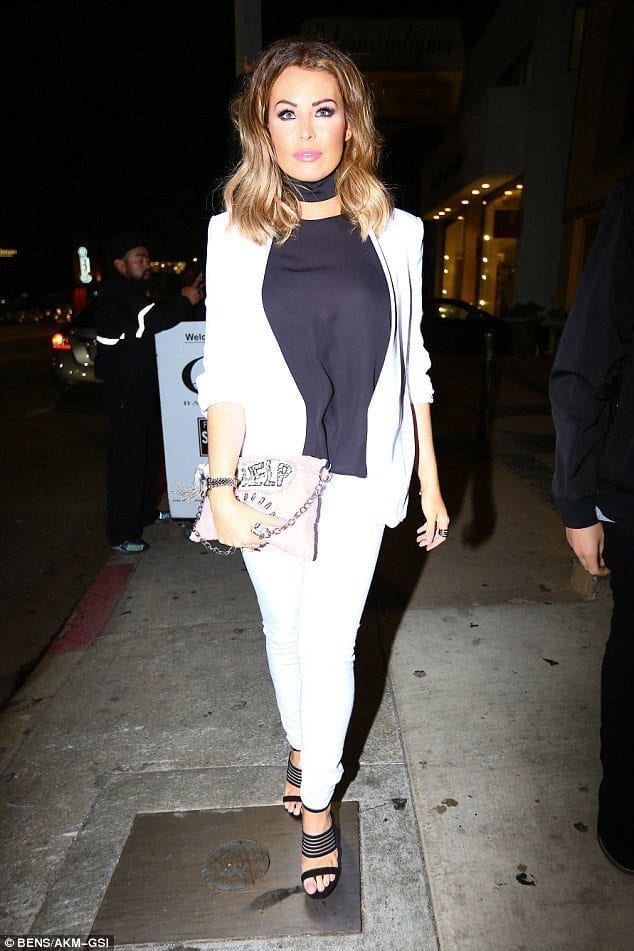 #21. Long Skirts with White Blazer
Long skirts are especially tricky to dress with, but this royal blue skirt looks gorgeous when teamed up with a grey top and white blazer. Put on your flat pumps with it.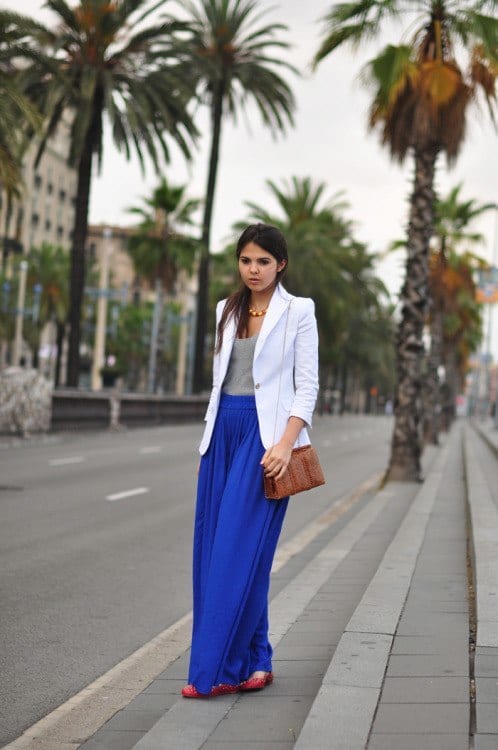 #20. Pure Summers – Easy breezy hippie printed dresses go nicely with blazers, and you will rather comfortable with the blazer on as they are quite flirty. Jeweled sandals will complete the look.
#19. Pencil Dress with Blazer
#18. Black Lined Jacket
Black lined white blazer is giving the extra oomph to the pretty floral dress. Put on your pink kitten heels and a nautical bag. Let your hair loose with this ensemble.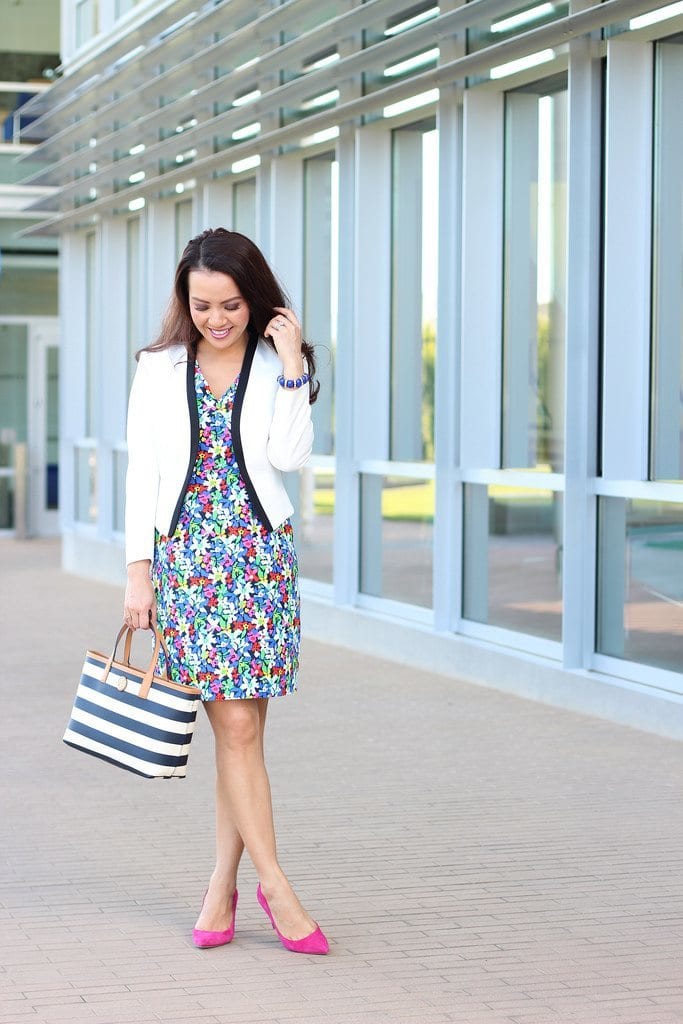 #17. LBD and Boots
LBD is a must to own no matter what as they can be worn to many events. Here we have toned down the party number by pairing it with a white blazer and thigh-high boots.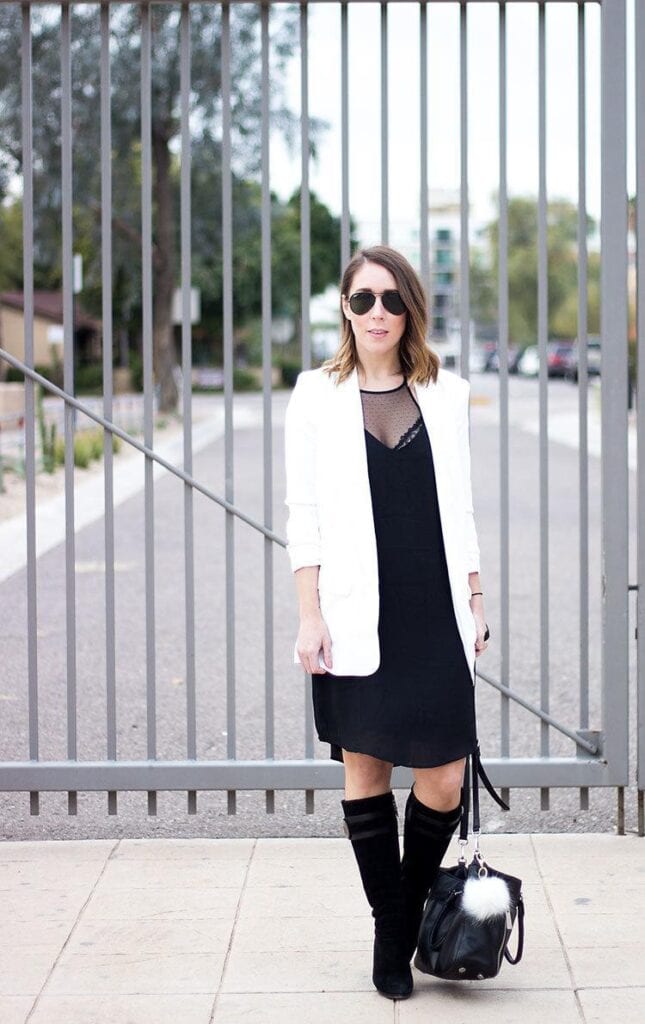 Source
#16. Partying Outfit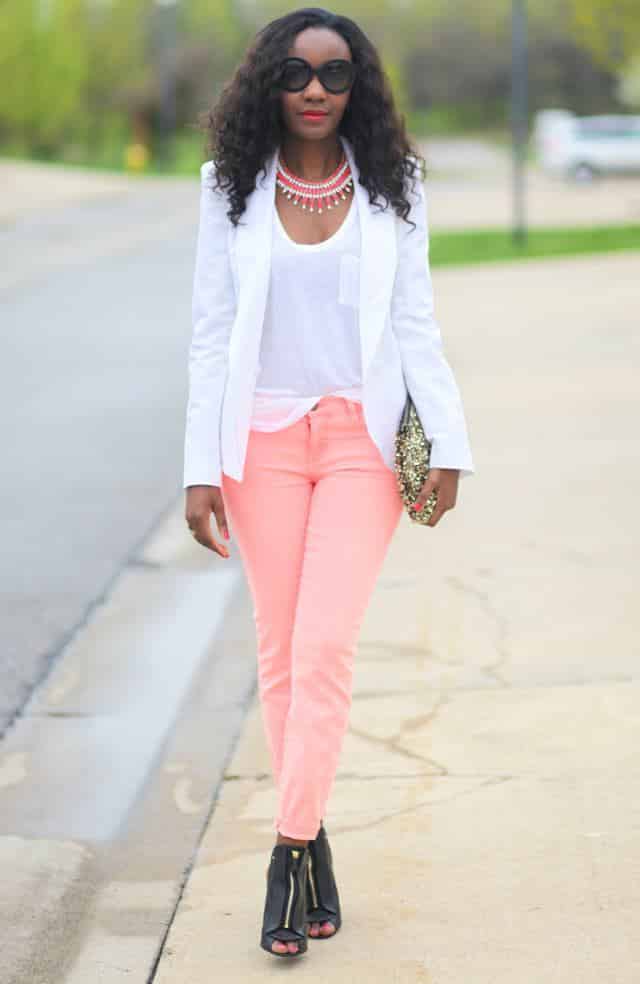 #15. Cropped Top Fad
If you are a little chubby, you can choose a cropped top with a black skirt and wear a sleeveless white long blazer over it to look classy chic.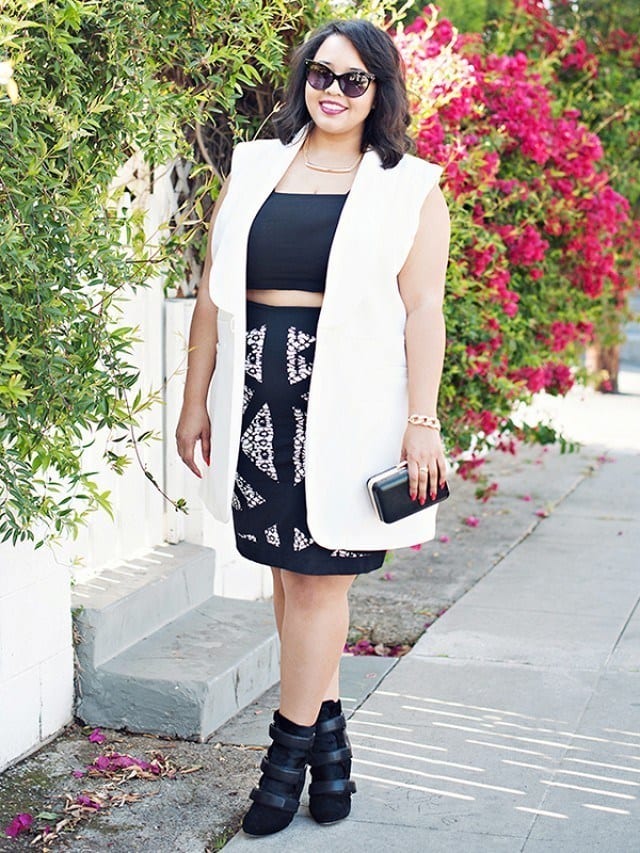 Also, have a look at Outfit With White Jeans – 23 Chic Ways to Style White Jeans
#14. Metallics and White in Dressing
Office party ensemble or for a semi-formal event, put on your slim-fit metallic cropped pants with a white button-down shirt and a blazer with metallic heels.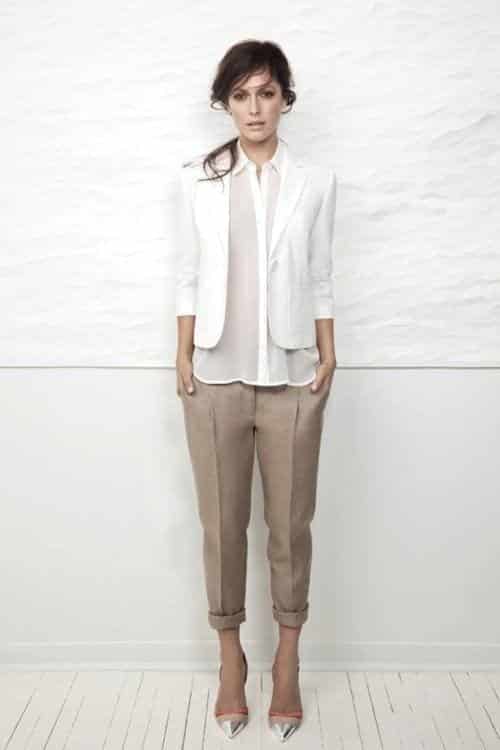 #13. Plus Size Outfit Idea
#12. Vision in White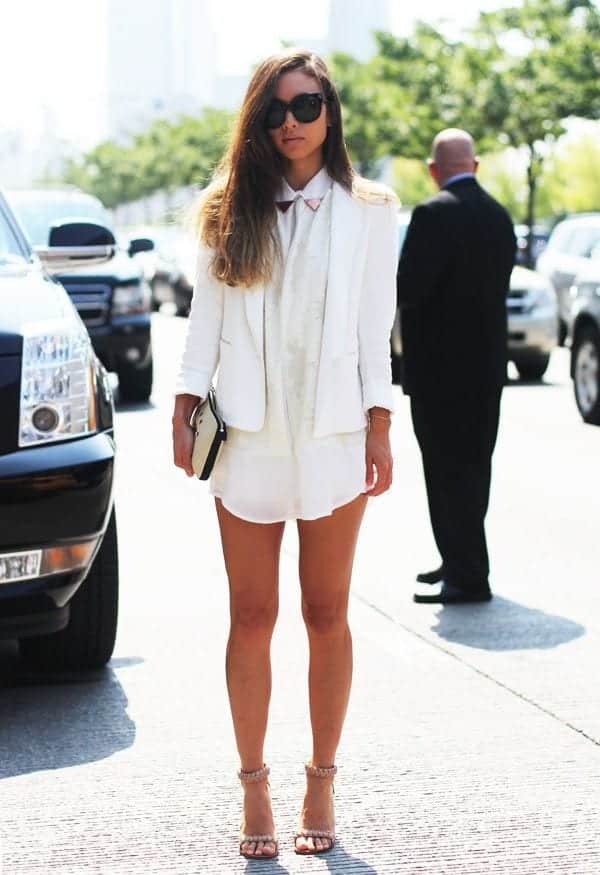 Source
#11. Office Chic Outfit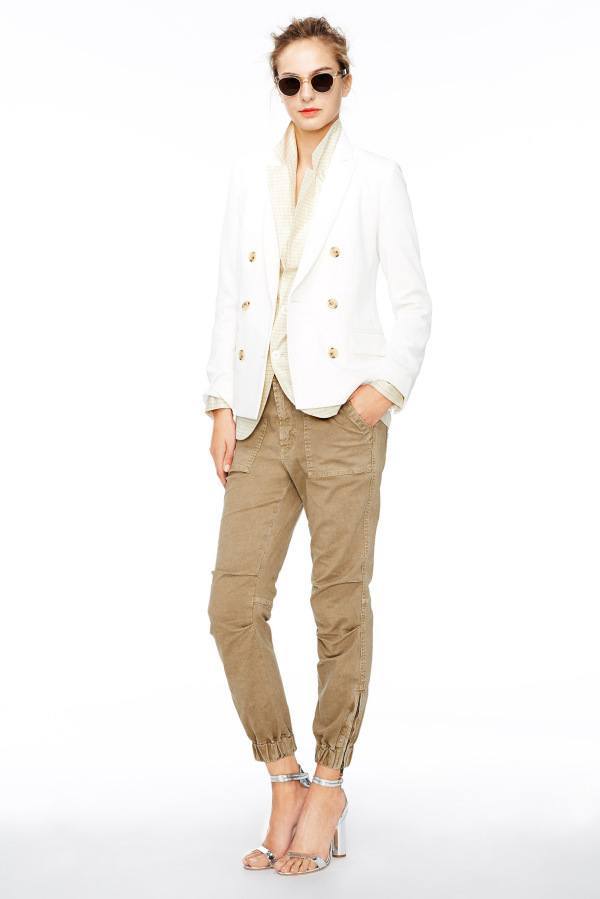 #10. Jeans and Blazers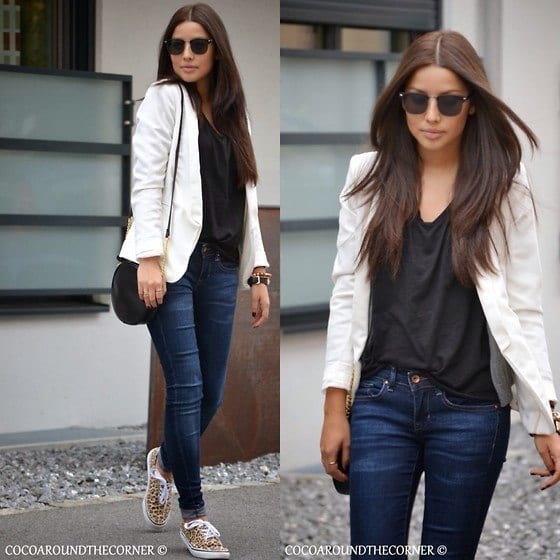 Don't miss out on 20 Cute Outfits To Wear With White Tights/Leggings This Season
#09. Denim Dressing Style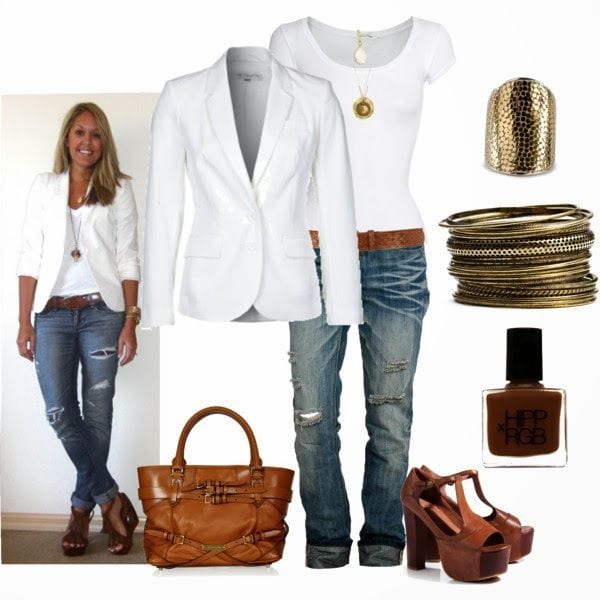 Source
#08. Casual Sunday Attire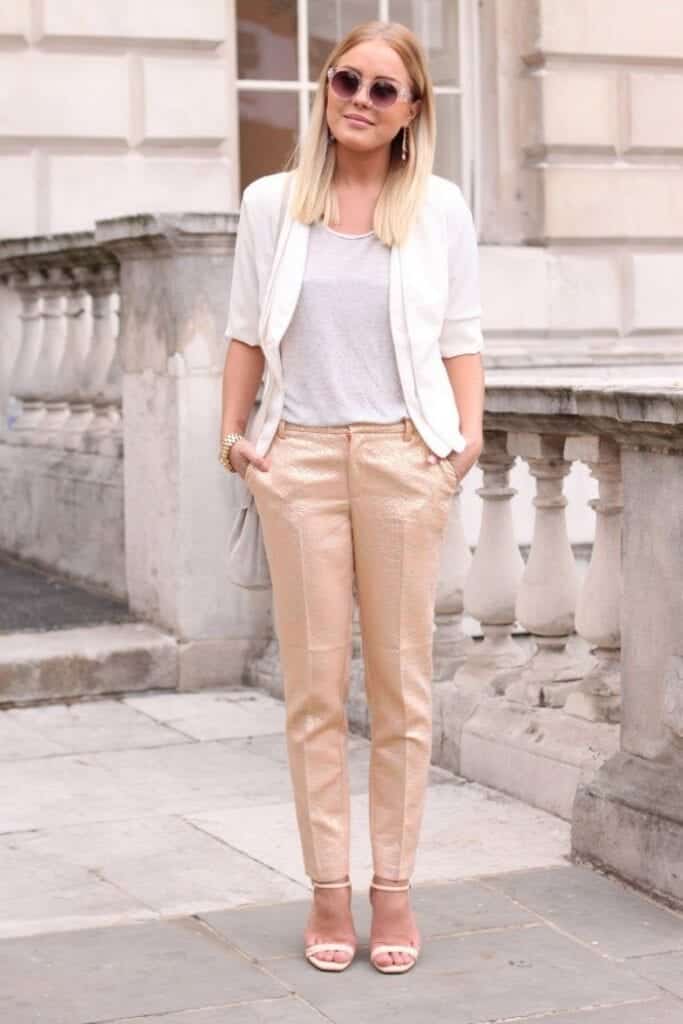 #07. Jacket with Polka Dots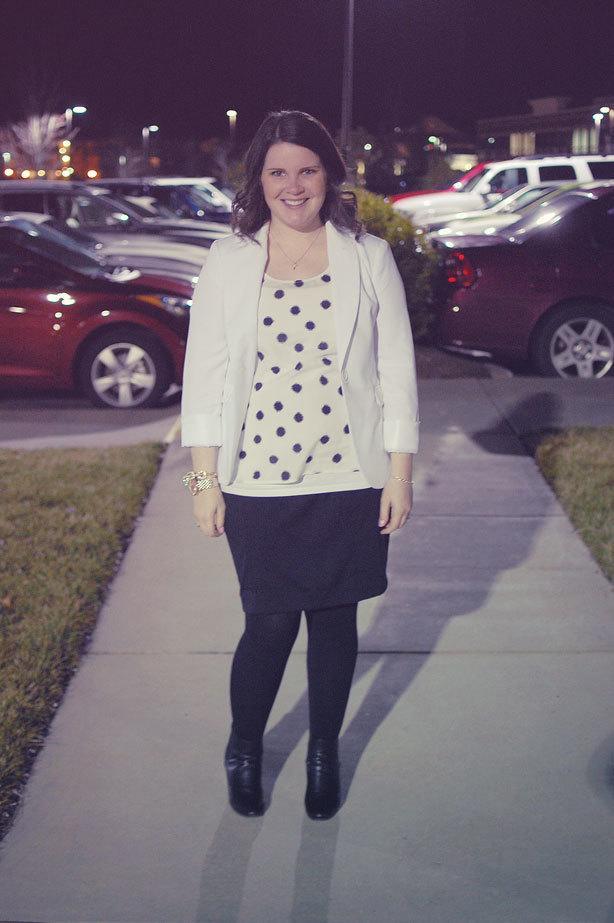 #06. Lunch Date Dress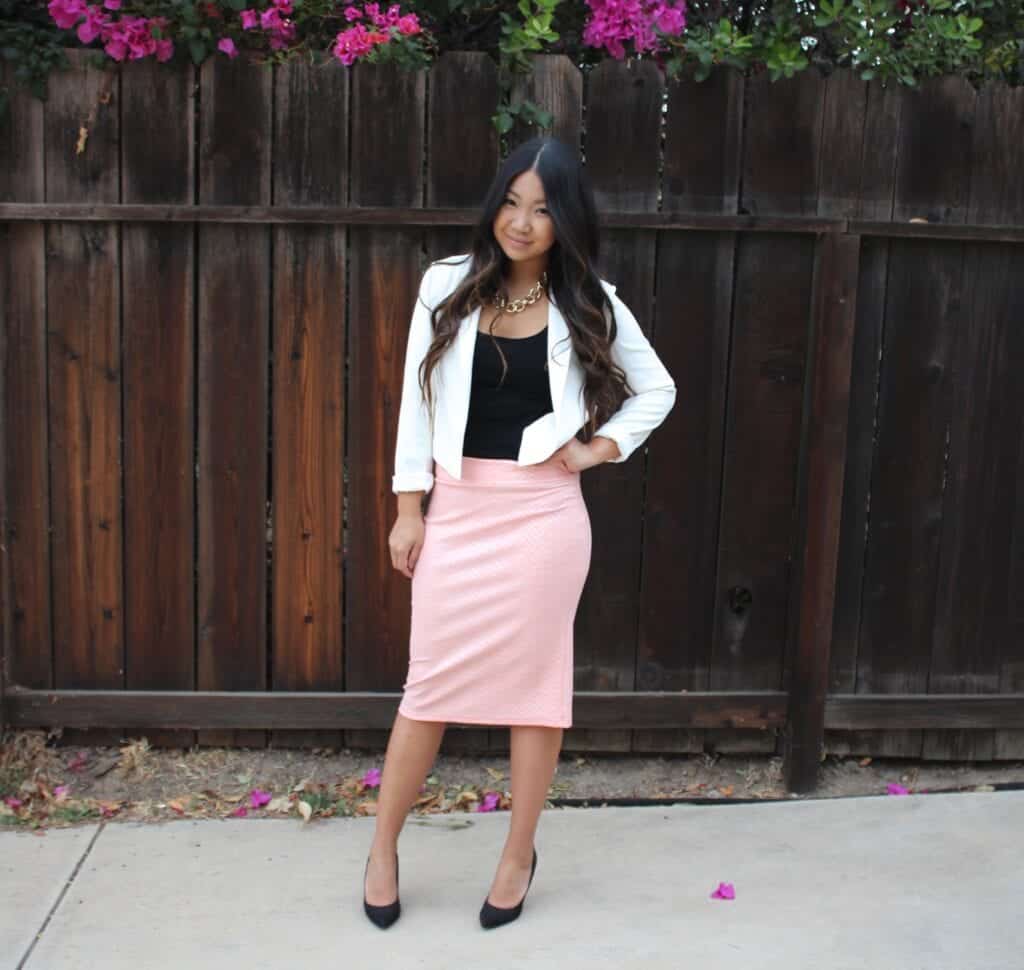 #05. Holiday Outfit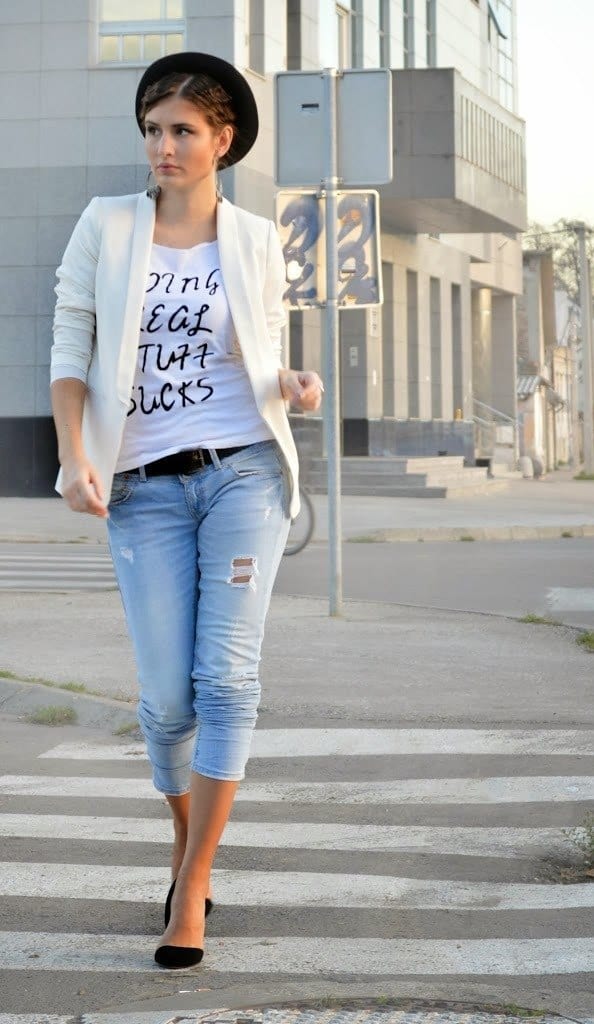 Source
#04. Styling Idea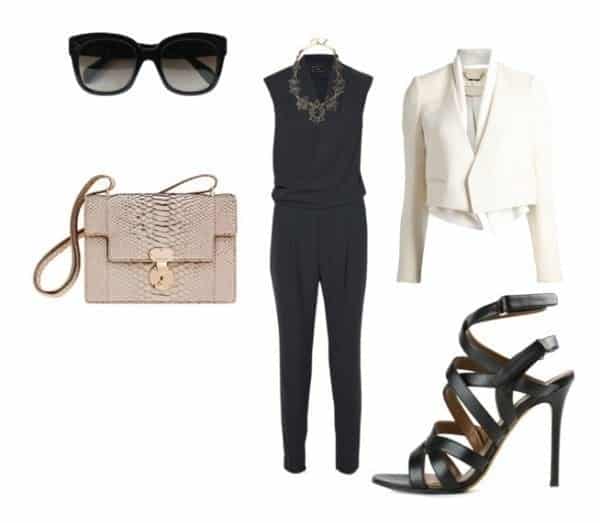 #03. Go Nautical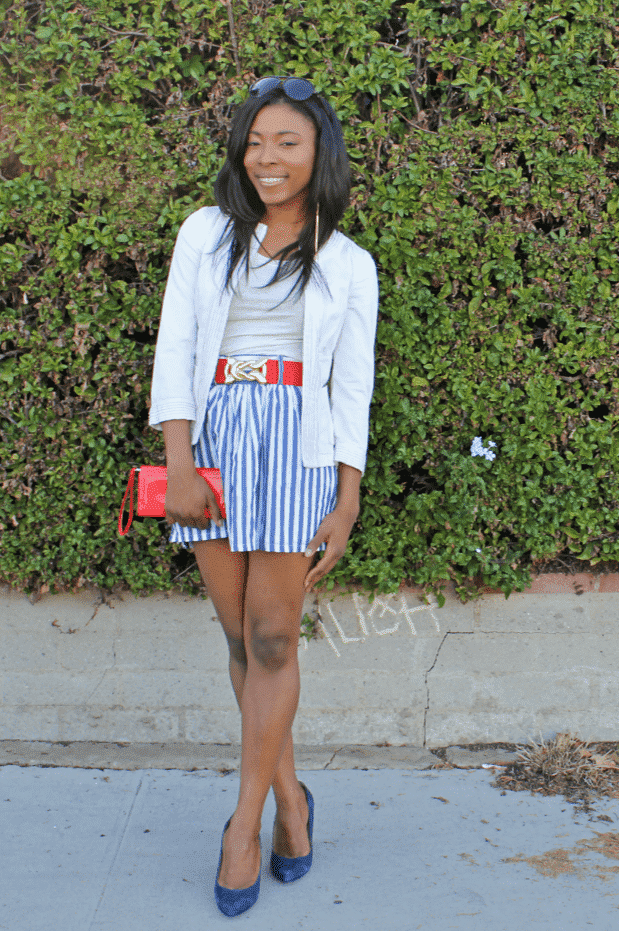 #02. Winters Trends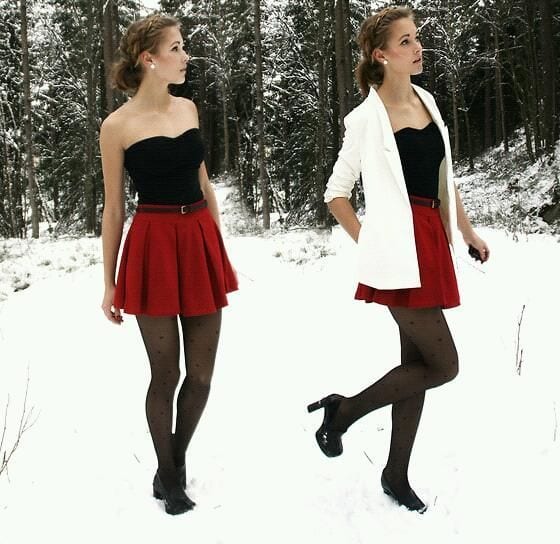 #01. Classic White