What to Wear on 4th July- Summer is in full swing and so are our plans for the upcoming days. You might take these breezy days easy, but they will pass you with speed of light, and before you know, fall will be here. While most of the people feel that summer has just started and there is plenty of time to plan the celebration for independence day, we do know that the 4th of July is almost here, almost lurking stealthily and if you don't hurry, all the right outfits will be gone!
Dressing up for the national holidays is very important as it portrays your patriotism and excitement. So whether you're hanging out at a backyard barbecue or spending your holiday by the water or just going out for shopping here are some American-themed ensembles to display your patriotic pride. We have put together 38 ideas on what to wear on the 4th of July.
How to Dress On 4th Of July – For Women
Here are a few tips for looking chic and pretty this independence day:
Make your outfit and accessories in red, blue, and white color to show patriotism.
Get graphic tees with American flags or America written over them.
Don't wear footwear with an American flag over them as people consider it as disrespect. Instead, get your shoes in blue red and White Stripes.
Decorate your homes, street or garden with American flags and fairy lights.
Cherish this day with your family and friends by either throwing a pool party, barbecue party in your lawn, a cocktail party on your roof or by watching a movie with popcorn.
Read an article or watch a documentary on American history for extra knowledge.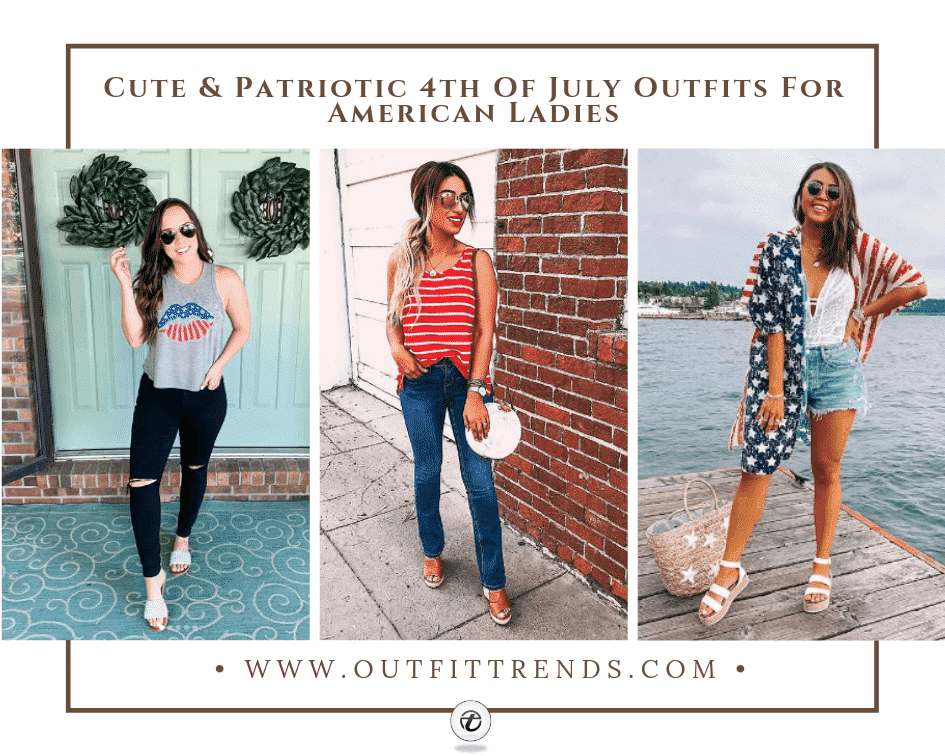 Have a look at these cute outfits for 4th July and enjoy the Independence day in style.
↓ 38 – Blue and White Stripes – Matching Set
On this independence day go chic with blue and white festive matching set. Ruffles, ties and of course the fresh color makes the two-piece outfit dressy enough for any holiday plans. For a more patriotic touch add hints of red and white in your sandals and purse.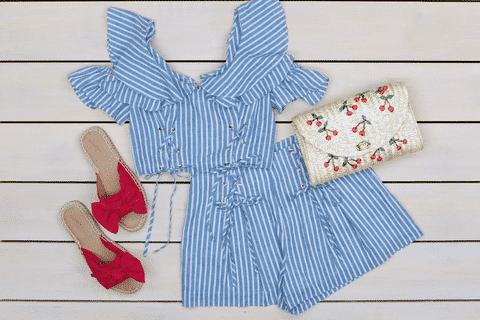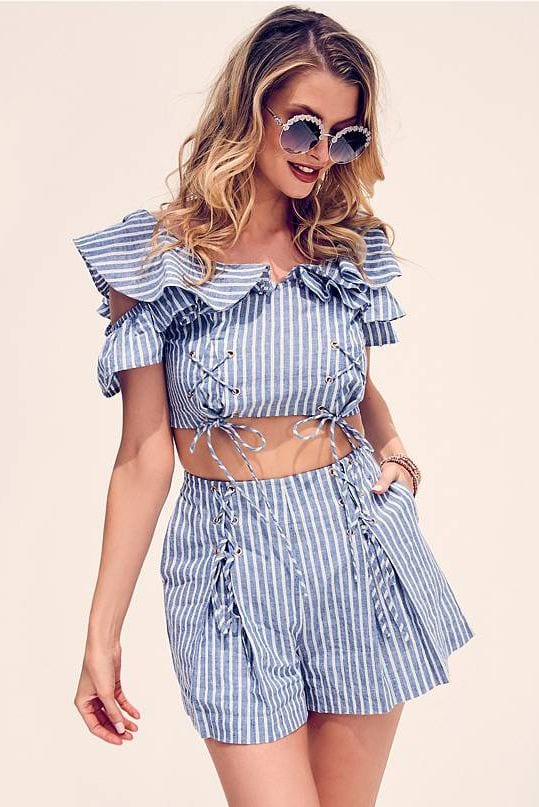 ↓ 37 – Red Harper Dress
If you don't want to wear dresses with American flags, then it's alright. No one's going to doubt your love for the country if you are dressed up in a cute red harper dress as it goes with the theme of the day.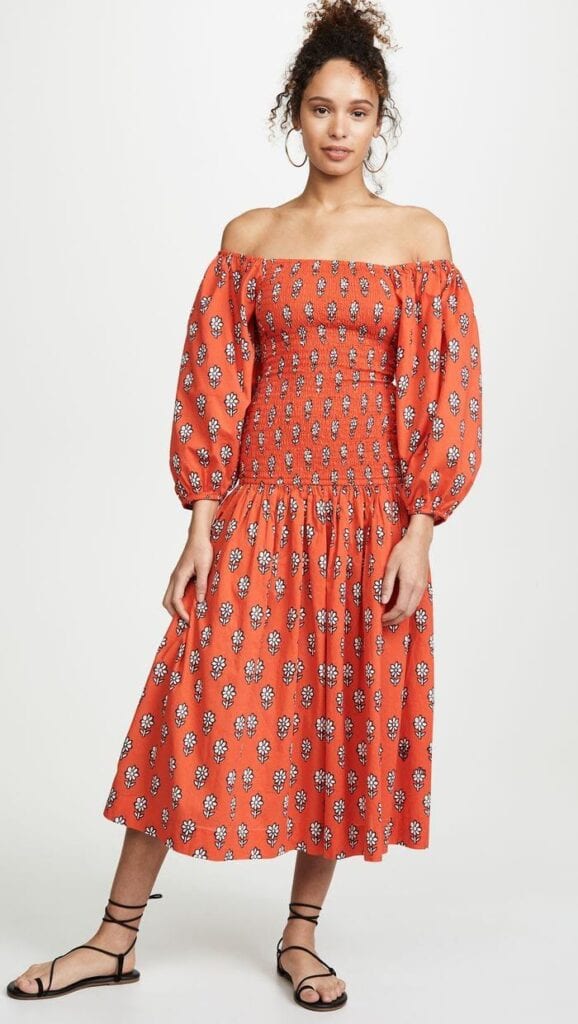 Buy a similar dress here
↓ 36 – All White For 4th July
Going monochrome on Independence day is a wise choice. If you don't want to wear all the colors in your flag but still want to look patriotic, then choose one color from the flag and go monochrome. Accessorize your look with decent jewelry and a good pair of sunglasses.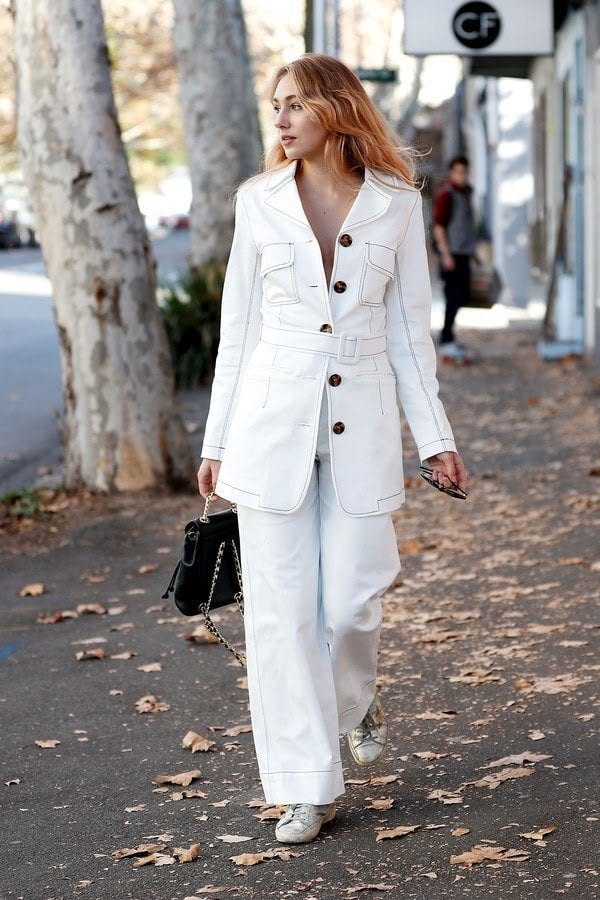 ↓ 35 – Cute Prints For Independence Day
It is not necessary to go with stripes or star prints on this day because of the flag. You can try out different prints in the same shades. Just like red cherries on a blue dress. It looks great when paired with blue and white sneakers. Unique but no less than nationalistic.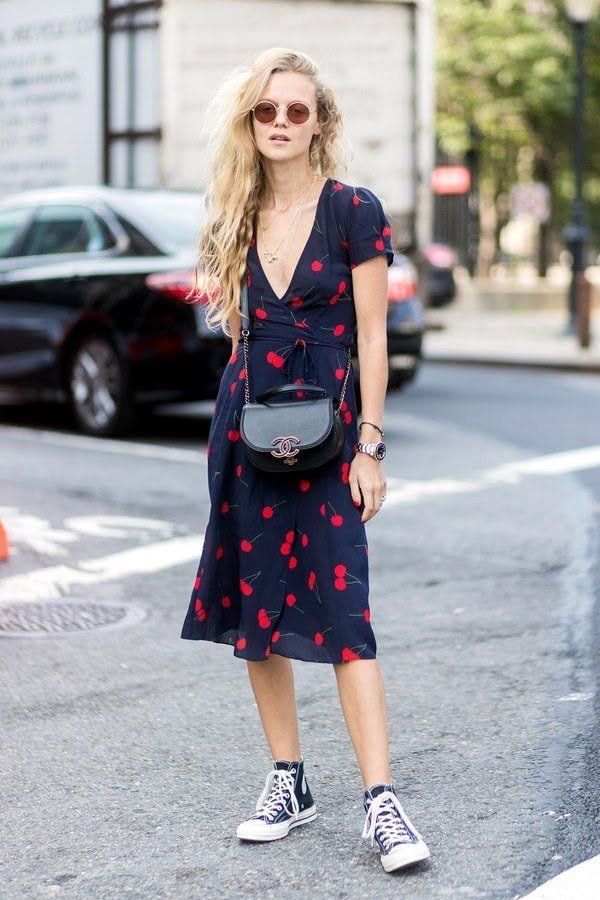 ↓ 34 – Street Style Fashionista
A great way to style up of 4th of July is to wear striped statement pants with the solid navy tank top. Wear comfy footwear and grab a white bag. Walk around the streets, celebrate, and see how everyone else is doing on this great day.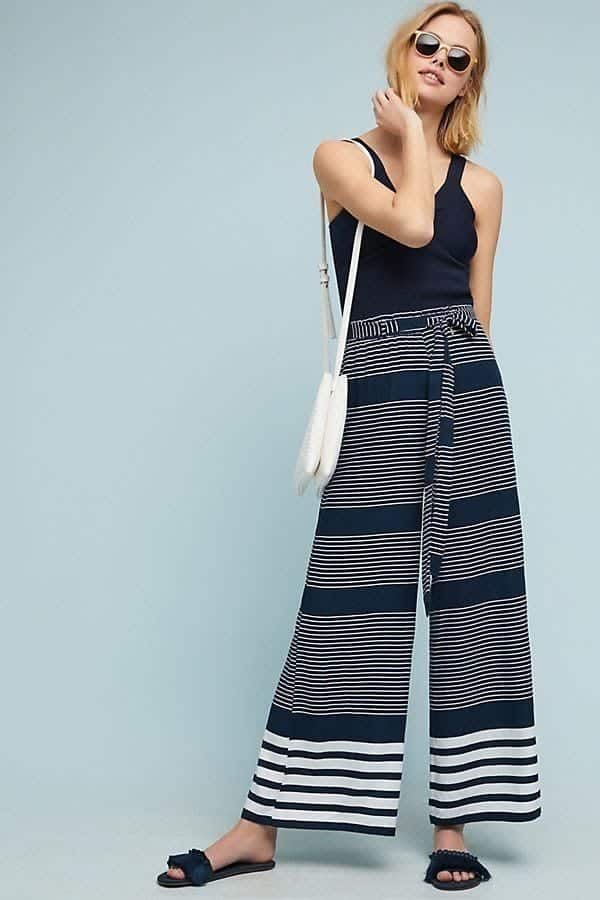 ↓ 33 – Mommy And Baby Twinning
Mom and son. The most beautiful relationship ever. Dress up your little boy in America's graphic tee and wear one yourself as well. Thank your motherland for everything it has bestowed you with.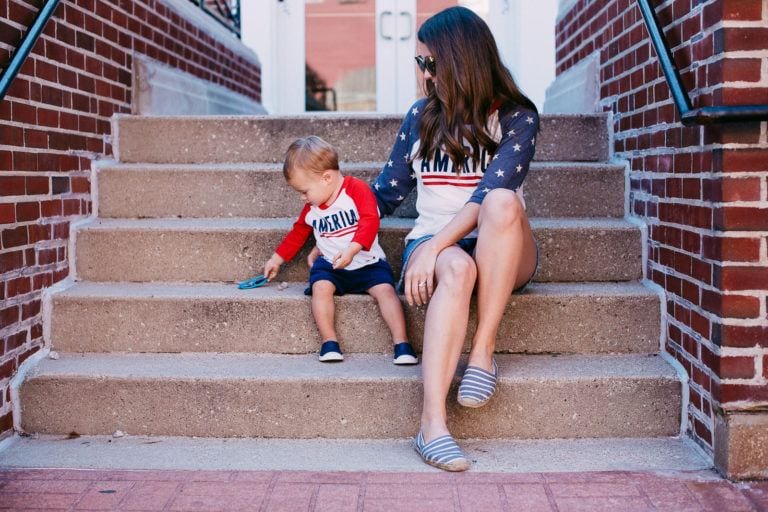 Buy similar items here
J.Crew Shorts, Soludos Espadrilles
↓ 32 – Gingham Top With Wide Leg Pants
Dress up all sexy in gingham top and white pants on this special day. Cherish your freedom.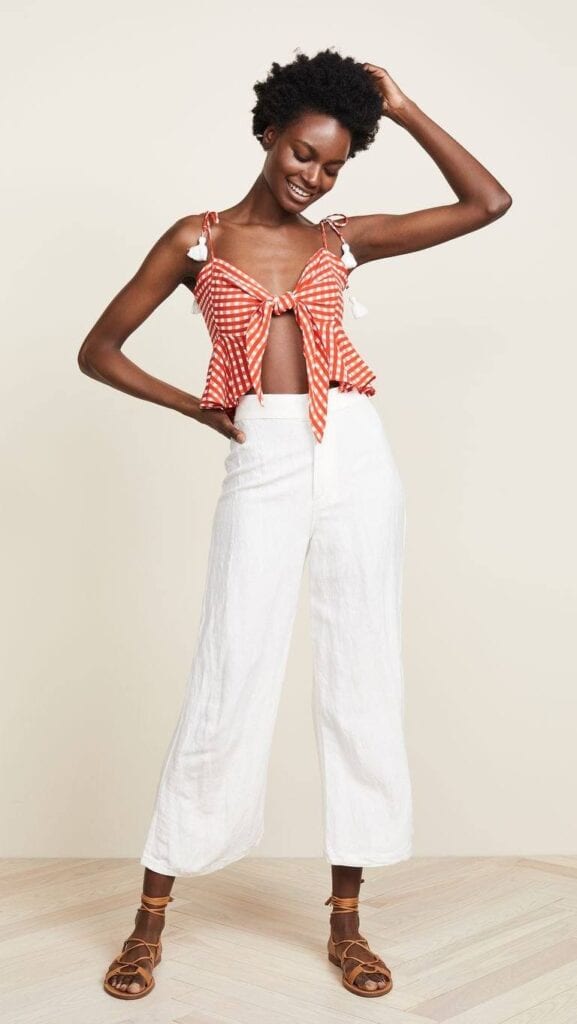 Buy similar items here
Splice Top FAITHFULL THE BRAND, $99
Julien Pants RACHEL PALLY (Available at Shopbop), $180
↓ 31 – Cute And comfy For 4th Of July
Here is an adorable look for you if you are looking for something cute and comfy because all you are going to do is a hangout at a friend's place.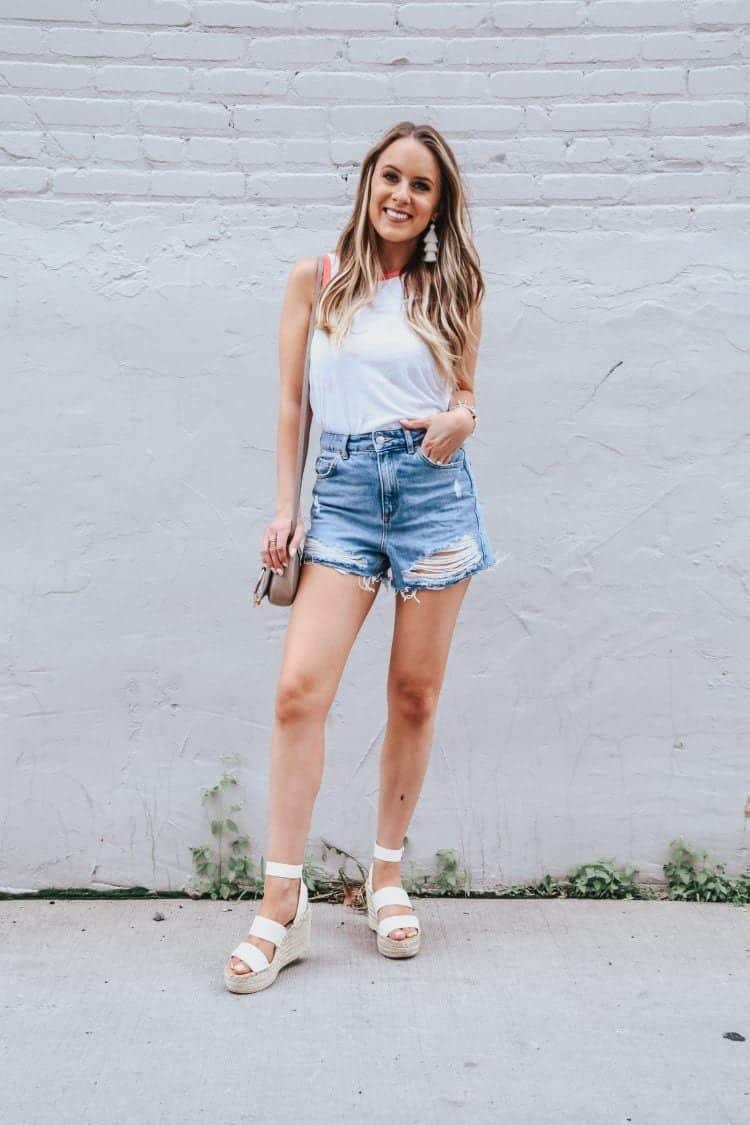 Shop the complete look
↓ 30 – Casual Style
Printed top, white shirts, comfortable sandal, and little jewelry. Casual yet perfect for this day.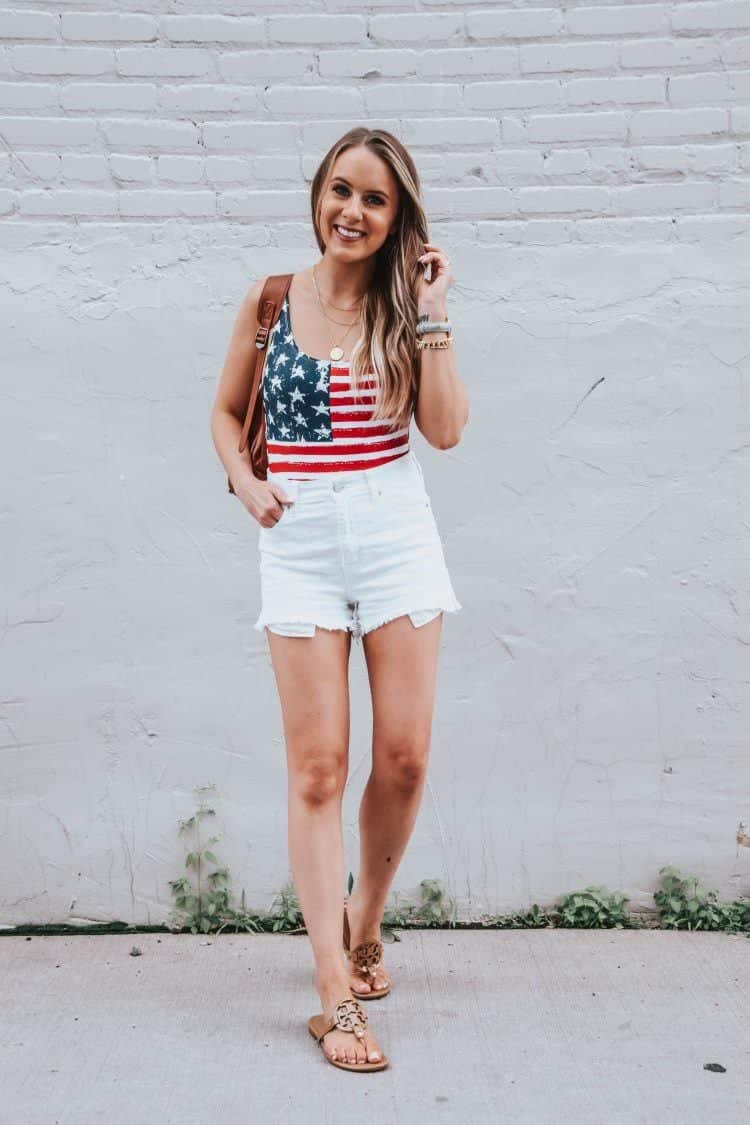 Buy similar items
↓ 29 – Add Some Glitter
Girl, we ought to tell you this that no party or celebration is complete with glitz and glam. So if you love the idea of the glamour that a glittery fashion item can bring into your life, we suggest you go for a glittery skirt. Wear an American flag crop-top partnered with a glittery pencil mini skirt. Accessorize it with shades, chain belt, and a Red clutch! Also, to complement the outfit, we want our footwear to stand out. So, check out those sexy bronze heels that will shine bright whether it is day or night.
↓ 28 – Street Style Fashion
Sophistication beats everything when you are planning to go for any outfit for a huge celebration. White is one color that inspires everyone in different ways, and you can't ditch it this 4th July too. If you like colors, we suggest you mix something up with a white base.
You can wear a flag colored floor length skirt with a full sleeve white blouse. This will look perfect with a transparent bag and a pair of reflective shades. Lastly, go with comfortable heels so that these together with the maxi skirt would give you the perfect elongated look.
↓ 27 – Hot Casual Look
Wear an American flag knitted shirt with acid washed distressed denim shorts. Accessorize with a long chain necklace, some rings, and a shoulder bag.
↓ 26 – Faded Flag Tee for Swag Look
You can also wear a sleeveless faded shirt with blue jeans. Fold the jeans and wear a pair of pumps along with a cross body bag to compliment the look. Here are some more ideas on How to Wear a Graphic Tee.
↓ 25 – Wear A Cardigan
Pair a flag printed cardigan with white undershirt & a black pencil mini. This outfit will look gorgeous if combined with brown accessories like brown specs, a brown belt, brown ballerinas, and a brown bag.
↓ 24 – Go Strapless
Wear a strapless dress with a pair of strappy heels. Perfect for 4th of July!
↓ 23 – Fun & Fabulous Style
Partner a black, white, and blue oversized tunic with a pair of blue heels to look like a total patriot. Footwear is an essential part of any fourth July outfit, and if you have any red or blue shoes, then this is the right time to take them out.
↓ 22 – Go For Something Printed
Wear a blue printed blouse with a white and red strapped high waist skirt. With this look, you can carry a nude bag and wear a pair of nude heels. Finish off with huge sunglasses.
↓ 21 – How To Wear American Flag Scarf
Independence day inspiration is hard to come by if you skip wearing a cool flag scarf. The best thing about this is that you can easily drape it on your shoulder in the athletic style or cover your neck with it for a pretty modern look. With a white blouse and blue jeans, put on a flag printed scarf for that patriotic look and finish the look off with red wedges (because why not go bold with shoes) and a silver clutch.
These looks are perfect for the 4th of July as they are too patriotic. However, wearing an American Flag printed outfit is not everyone's jam, so there are some other looks as well that will help you rock that 4th of July look without being too literal or cheesy about it and still looking one hell of a patriotic American citizen.
↓ 20 – Party Girl
White Pleated Midi Skirt & Red Crotchet Lace Dress Paired With Blue & White Strapped Pumps. A laid back look yet perfect for 4th of July festivities.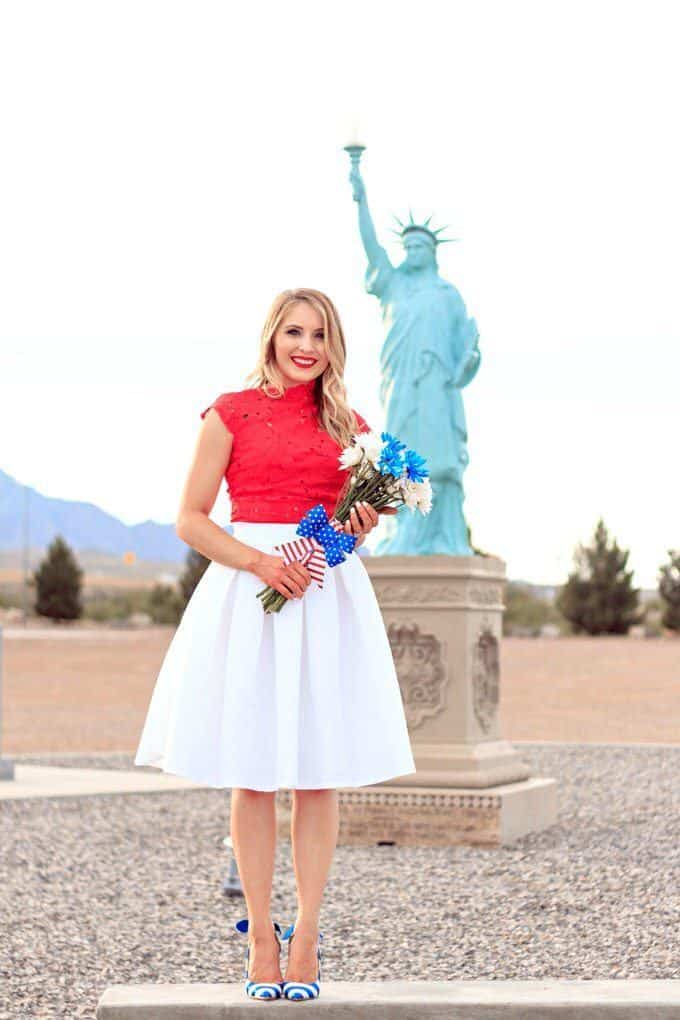 ↓ 19 – Red Dress For 4th July
Put on a majestic and stunning kaftan maxi dress and accessorize as you like and according to where you're heading.
↓ 18 – Add Some Floral Embellishments
Wear a red striped tee with floral embellishments & acid-washed distressed denim shorts. You can slip on a pair of brown sandals and a shoulder envelope bag with the outfit and a chunky necklace.
↓ 17 – Blazer Up For A Professional Look
This look is smart yet casual. Put on a red blazer with a white top & denim jeans. Finish off with a pair of red heels and an envelope clutch.
↓ 16 – Patriotic Beach Clothing For Women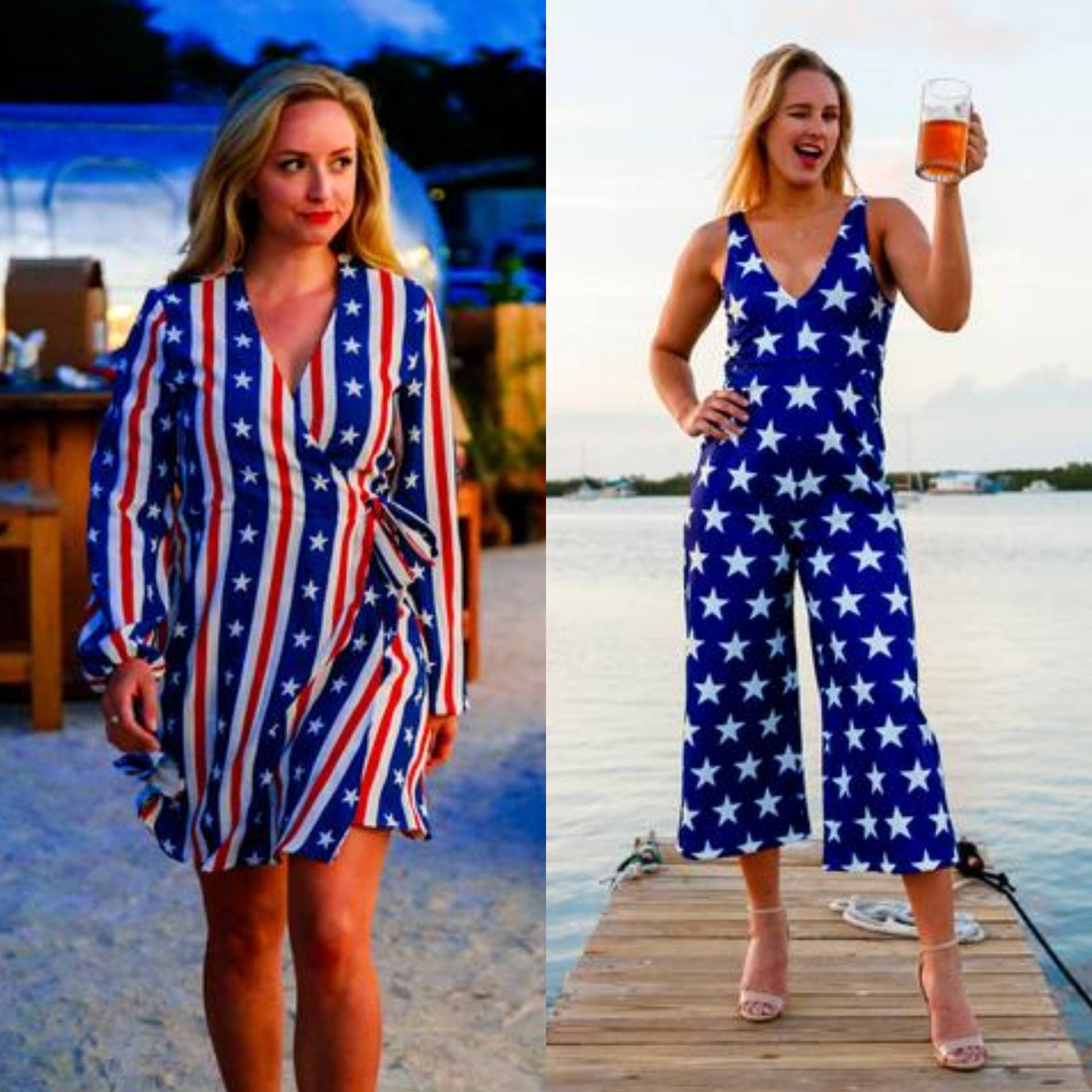 ↓ 15 – Palm Print Shorts
You can wear a red sleeveless top with palm print shorts. This look is super patriotic yet straightforward and will look perfect if paired with stripped sunglasses and a pair of bejeweled sandals and a shoulder bag.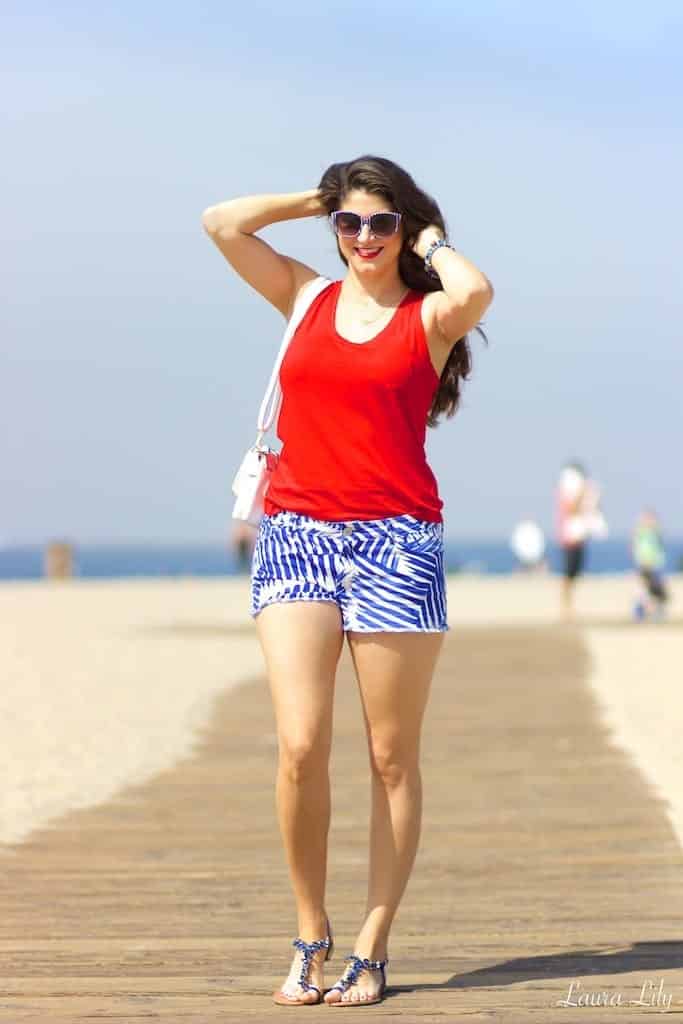 ↓ 14 – Color Blocked For The Win
When everything is way too bright, you can wear a color-blocked red & blue outfit with black & white converse sneakers with a pair of glasses.

↓ 13 – Go Chic For 4th July Weekend Getaway
Pair a chambray shirt over a red & white striped dress. To add an extra bit of styling fun, wear a pair of sneakers, and carry a slouching clutch.
↓ 12 – Trendy Pants Outfit
This super trendy high waist red pant and a white crop top will look GORGEOUS if added up with a pair of white heels and a chain shoulder bag to look super classy. Here are some more amazing Outfits To Wear With Red Pants.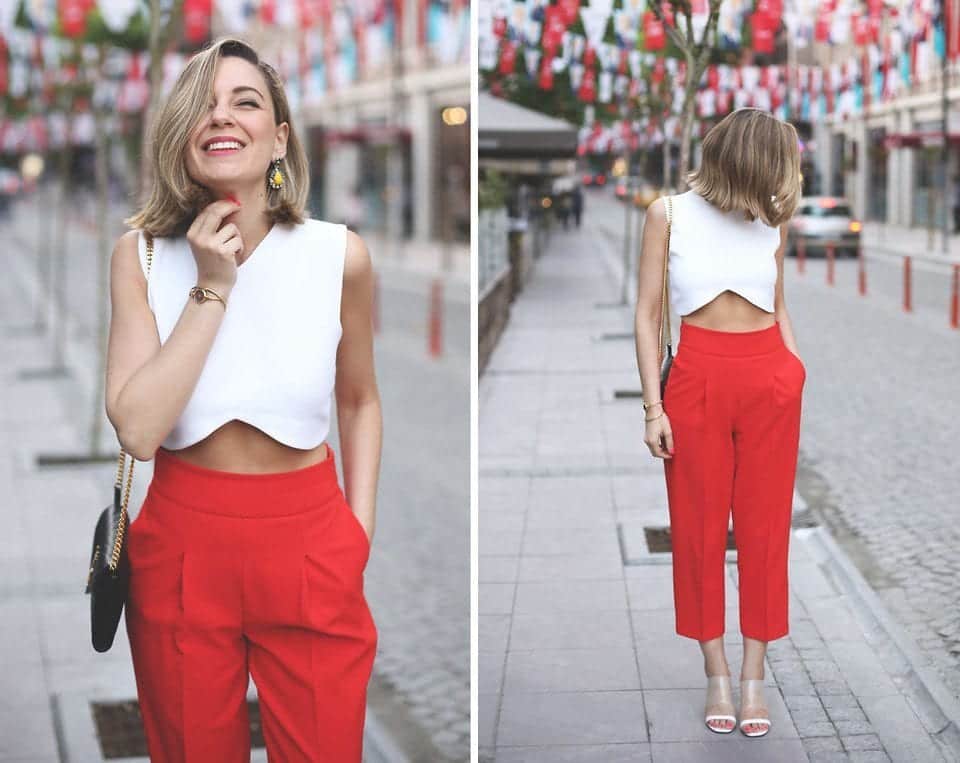 ↓ 11 – How To Dress For 4th July Fireworks Show
You can also wear a high-low chiffon skirt and pair it up with a red and white striped shirt. A perfect semi-formal look. You can tie the hem at mid-riff for that extra bit of styling and wear a pair of flat sandals to complete the look.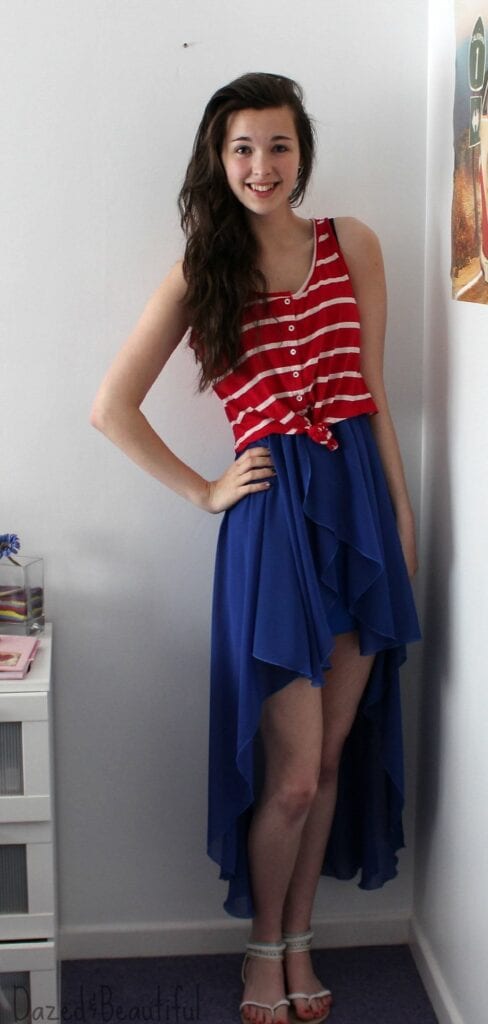 ↓ 10 – What To Wear To 4th July Parade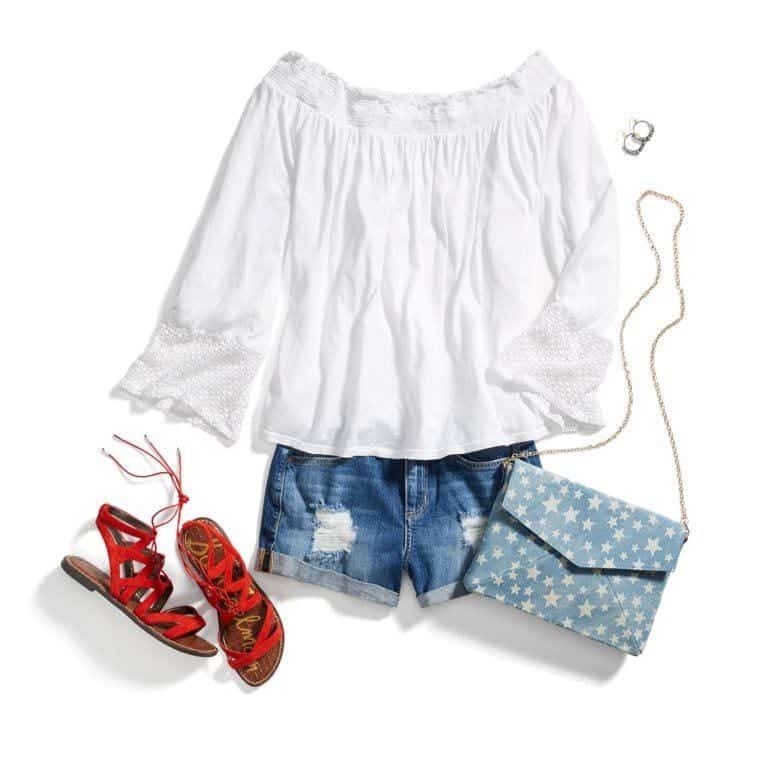 ↓ 9 – Cozy And Comfy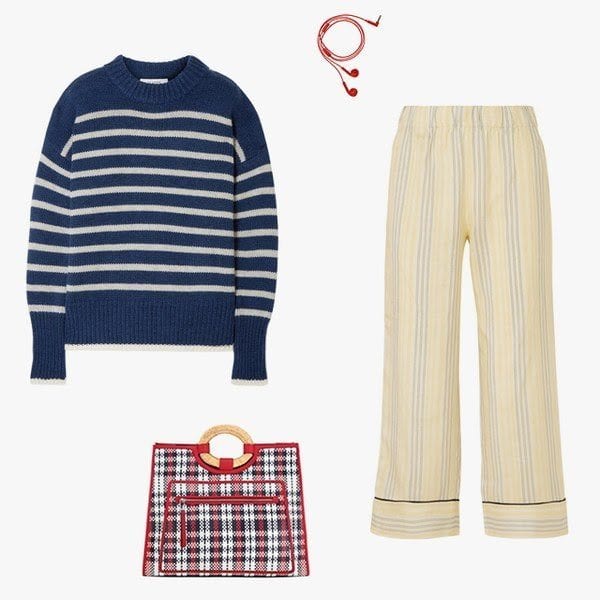 Shop the complete look in 1000$
Happy Plugs earbuds, $25, happyplugs.com
↓ 8 – Sail On Boat This Independence Day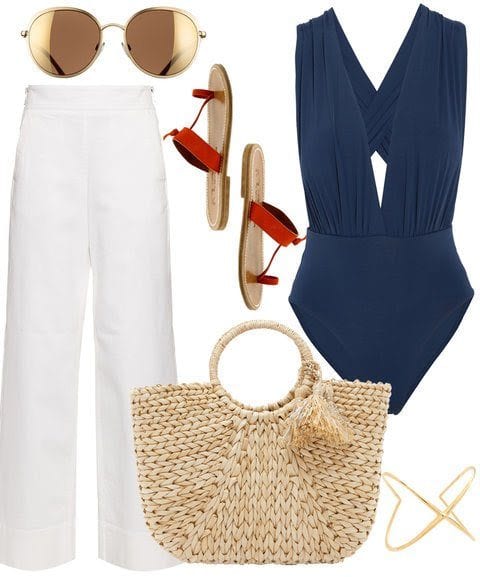 Shop the look here in 1500$
Elizabeth and James cuff $195 Shopbop.com
Vix swimsuit, $195 Set-a-porter.com
Chloe pants, $393 matchesfashion.com
Chanel sunglasses, $515 chanel.com
Hat Attack bag, $112 shopbop.com
K. Jacques sandals $240 kjacques.fr
↓ 7 – BBQ party
How lovely is this j.crew cute dress in a combination of red, white, and blue? All the colors that we need!
Moreover, the subtle and trendy floral print instead of starts makes is so enchanting. Wear it with light jewelry and a pair of stark white block-heel sandals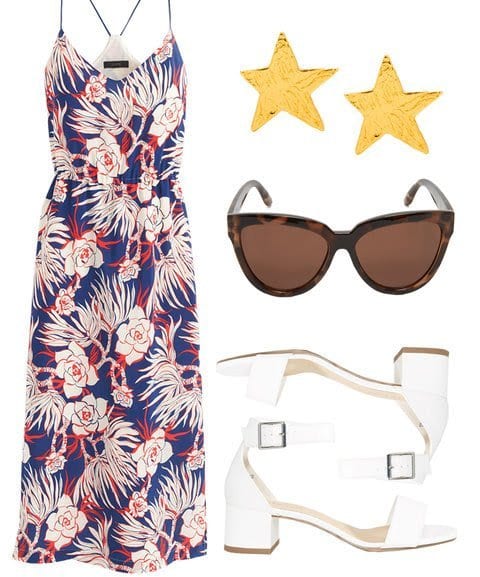 Shop the look:
↓ 6 – Subtle White Romper
Wear a white subtle romper and ad pop of colors to it with the help of vibrant accessories. Don't forget your hat and shades if you are in the mood to visit the beach.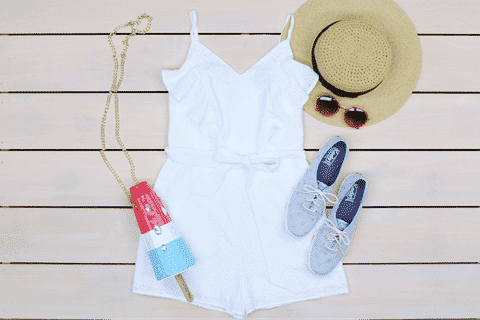 Buy similar items here
↓ 6 – For A Day At Beach Or Pool
If you're celebrating the 4th of July this year at the beach or on pool pool-side, then you need to dress up accordingly. A flag-inspired bikini is a must. On this day, your outfit, nails, and accessories must scream 'America America."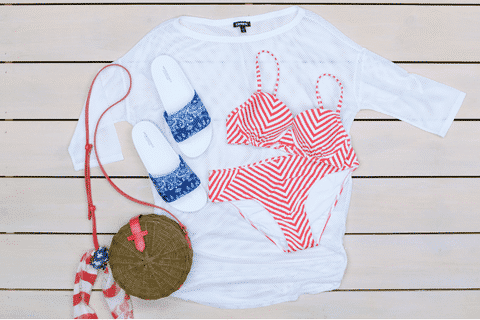 ↓ 5 – Short Off Shoulder Dress In Stripes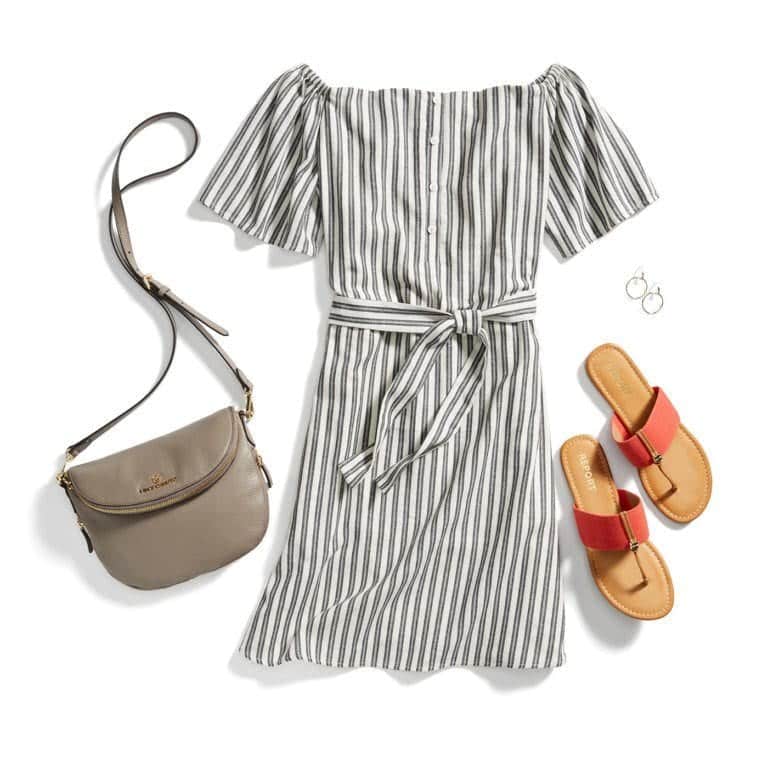 ↓ 4 – Funky Tops And Skirts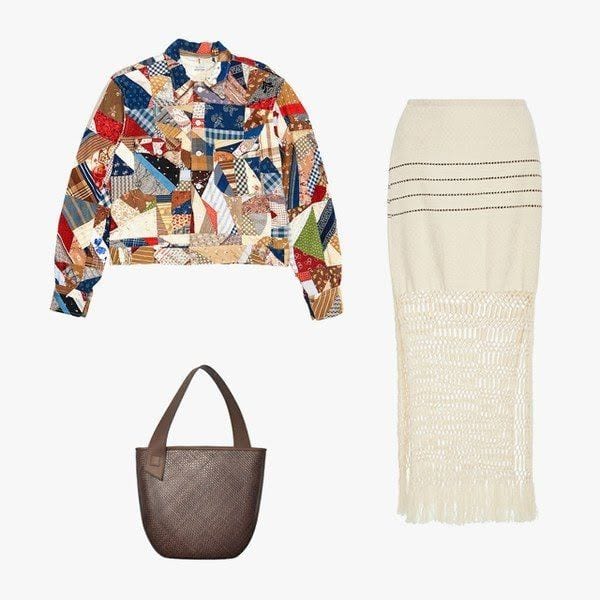 Shop similar items here
Jaline Jane handwoven and macramé skirt, $375
↓ 3 – Fourth July Hairstyles
4th July is the perfect time to style your hair according to the occasion. Have a look at these chic, simple, and stylish hairstyle ideas, followed by my favourite hairstyle tutorial for this day: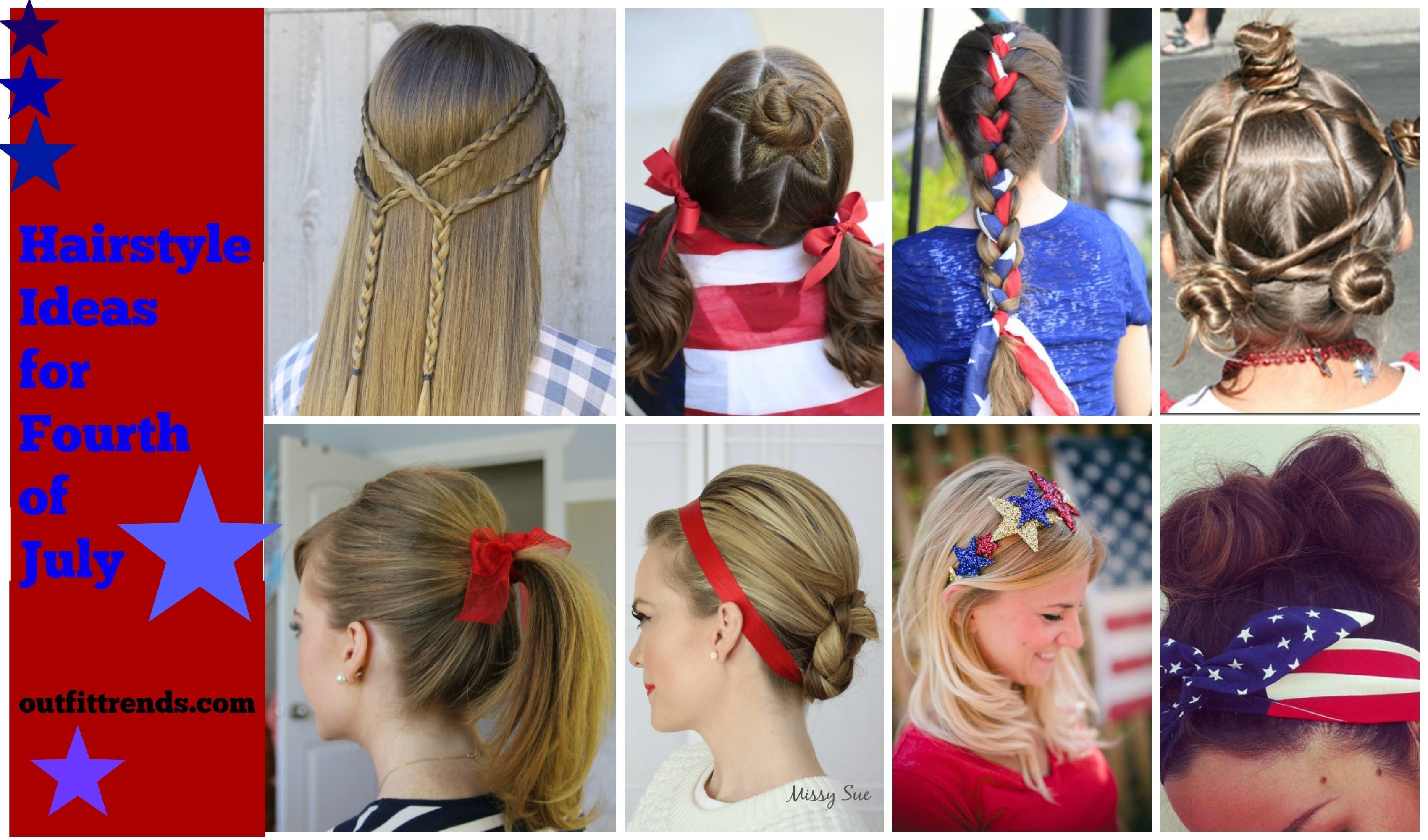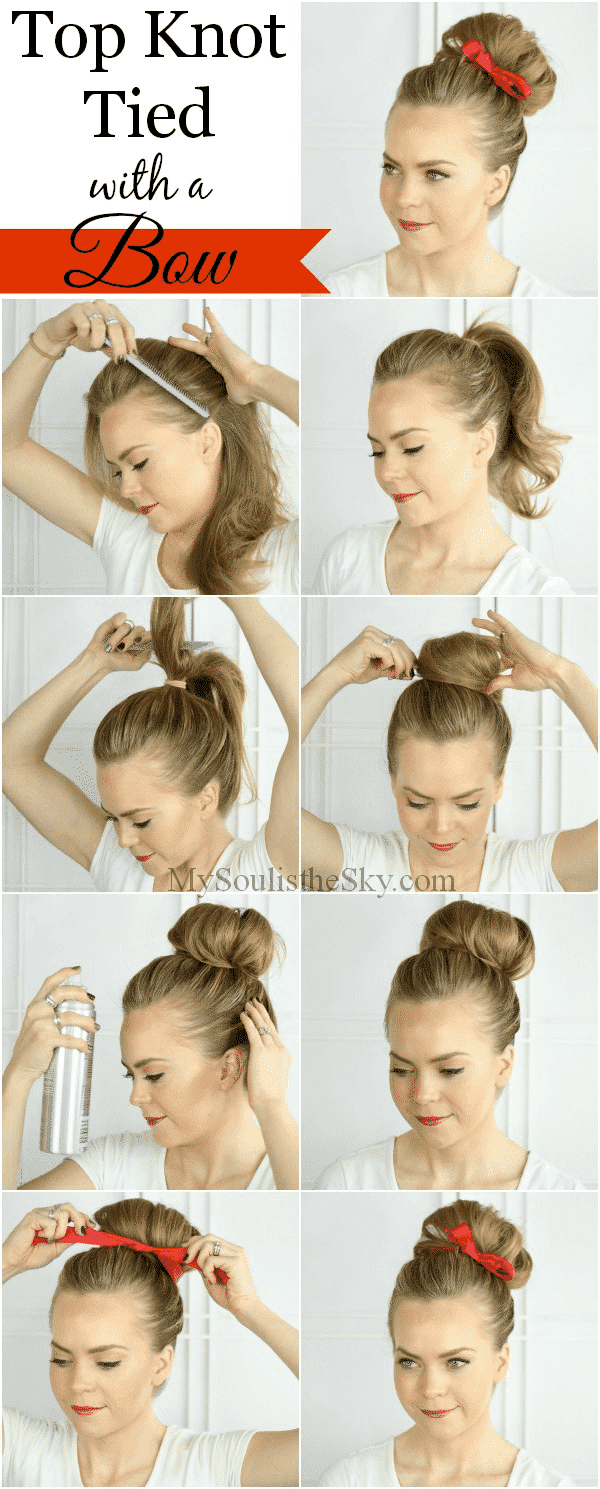 ↓2 – Makeup And Nail Art For Independence Day
For a unique touch, check out this gorgeous makeup and nail art ideas that have been designed especially for 4th July.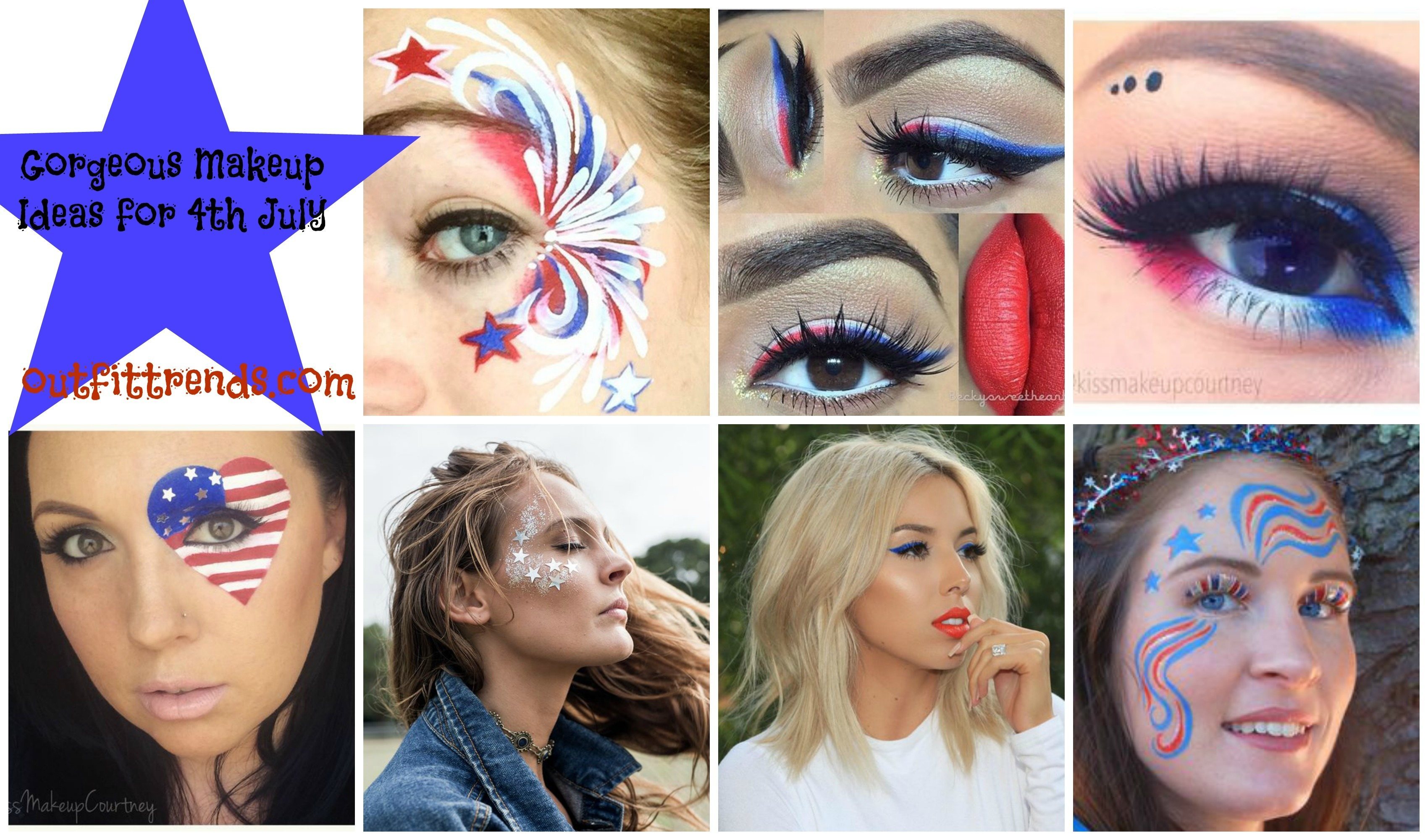 ↓ 1 – Celebrity Style
Last but not least, here's a sexy celebrity style outfit for the fourth of July. Have a look and dress like Beyonce this Independence Day. Her amazing accessories are to die for, so do go for these amazing bracelets, silver hoop earrings, and a chunky red belt.