Preppy Outfits For Men. Preppy guys always have the suave and classic look about them. They will always be clean shaven and dressed to impress so you will never come across a preppy guy who has that scruffy 'just got out of bed' look going on. The same as preppy girls, the boys will also shop at Ralph Lauren, Vineyard Vines and Louis Vuitton.
Preppy fellas will usually be seen out on the boats or on the tennis courts enjoying the weather. Knee length shorts are a favourite in the male preppy scene and they tend to venture more towards the pastel colours such as pale blues, greens and salmon pinks. It is a must that shirts and shorts are made from high quality fabrics and have a clean crisp finish. Any poorly ironed garment or clothes made from cheap tacky fabrics looks shabby and sloppy.
Blazers are an ideal fashionable garment for any preppy lad. They add a sense of sophistication and grandeur to any outfit. These too must be pressed properly and, if possible, accessorised with appealing and classy patches which denote education and promote sports. Remember though, quality comes at a price so do not go skimping, however to the preppy guy this is never an issue.
12 – Accessories And Hairstyle Tips
A must have outfit accessory for the preppy chap is a high quality belt. Most outfits will consist of pale shades and with white being the favourite of colours, a darker coloured belt will break up too much of any particular tone. Once again quality is essential so a good sturdy leather belt or classy canvas ones are great additions.
Hair should be immaculate and groomed accordingly. Styles such as the quiff and sleek side parting are both commonly seen styles amongst the preppy guys. Preppy lads can get away with the 'fluffy' look but this too must be done appropriately and in such a way that does not ooze laziness.
11 – Perfect Shoes For Preppy Men
Very similar and in keeping with the girl's footwear, a good, refined pair of boat shoes are a great preppy shoe. Sophisticated and hard wearing they are the perfect shoe to have during the summer weather. Another frequently seen shoe for the preppy fellow is the elegant brogues.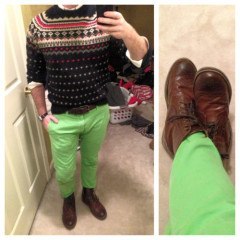 Use these tips when putting together your preppy guy outfit. Even though it comes at an expense, the preppy guy is guaranteed to be noticed everywhere he goes.
10 – Spring Preppy Style
If you are looking for a preppy spring outfit that you can wear at the beach very comfortably then this outfit idea is the right on for you. All you wear need to wear is a dull colored button shirt with shirt jeans and wrap everything up with cool slippers.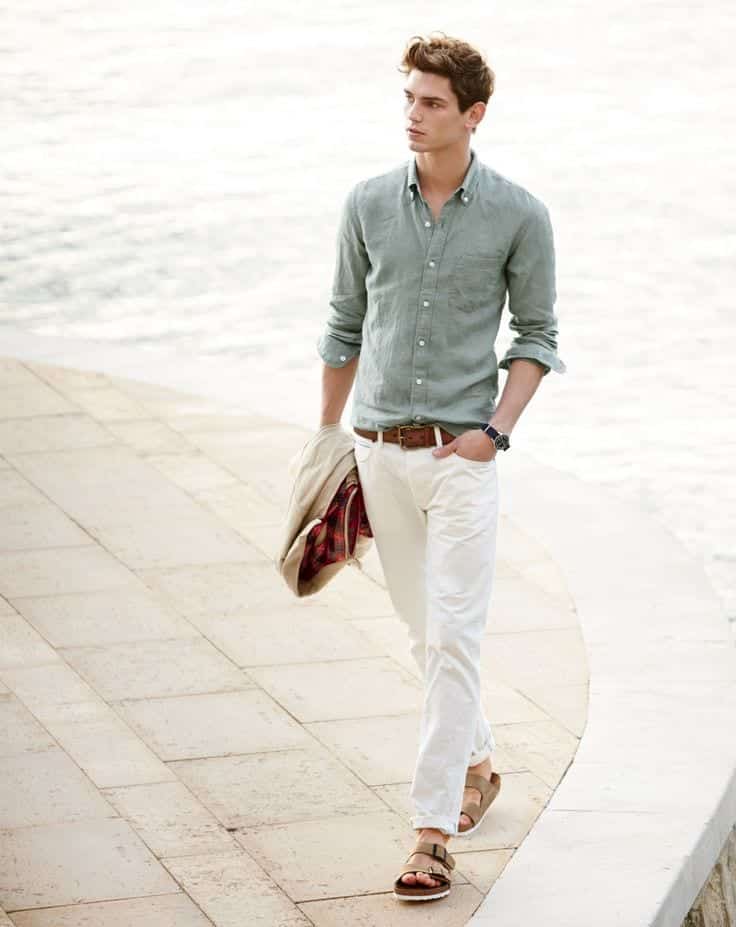 9 – Preppy Men Streetstyle
This is the most casual and the easiest look for any guy to pull off if he wants to look preppy and well dressed. All you need to do is to wear a contrasting tie with light grey dress pant and white dress shirt, oh! and do not forget the tie clip. This outfit look is perfect for guys who are always running late in the morning for their office. Check out more of such Full Beard Styles and Tips on Growing and Styling Full Beard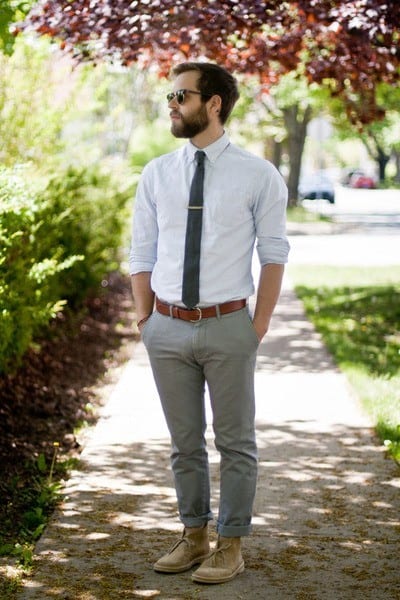 8 – Sexy Preppy Men Style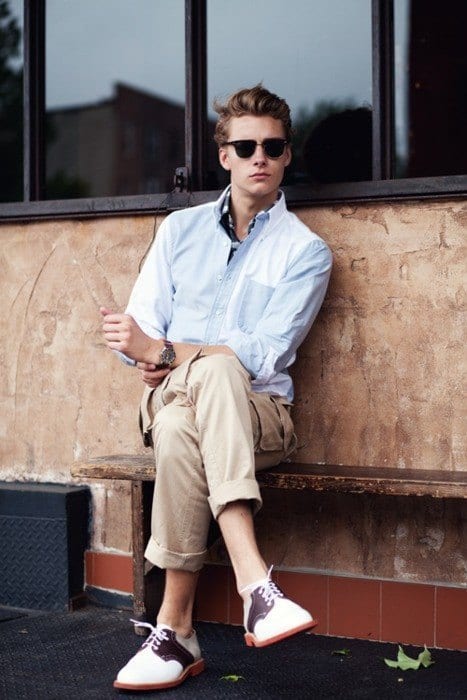 7 – Casual Preppy Look
This casual preppy look features plaid shirt as the main star of the whole outfit. Pair any beautiful plaid shirt with a plaid coloured coat and a pair of dress pant. You can also roll the bottom one inch of the pants for little fun and don't forget to wear sneakers in this look. Here are some Fall Outfits for Men; 17 Casual Fashion Ideas This Fall
via
6 – Winter Outfits For Preppy Lad
With winter just around the corner, you can dress up more easily. For the simple preppy wear, wear a fitted sweater inside your dress coat and wear a matching dress pant with it. Try to wear the sweater in contrasting colour just like this dude right here. Check out these 18 Winter Travel Outfit Ideas For Men; Travel Style Tips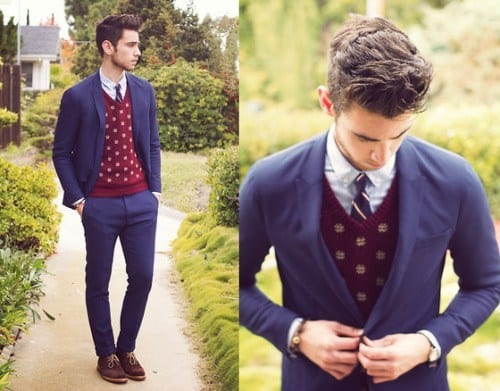 5 – Cute Preppy Couple Outfit
Couple outfits are all about matching. Wear the kind of a pattern or color that your partner is wearing too. You can match the colors of your dresses or you can match the patterns for example plaid pattern is very common in a dressing of girls and boys and it will be really easy to find matching outfits in the plaid pattern.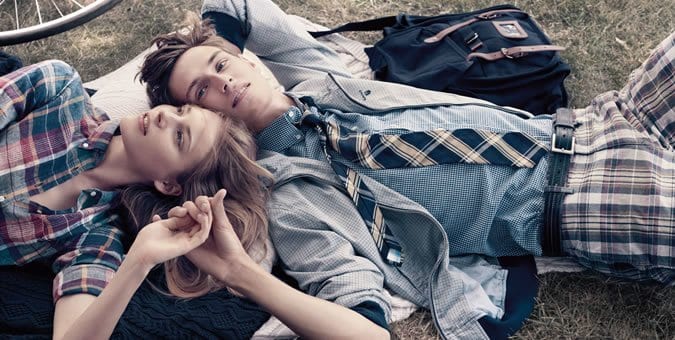 Do you remember those sweaters that cricket players used to wear on their test matches in 90s? You can wear them too when you are going to play any sport. If maybe a little difficult for you to find them in the market but I am sure that after some hard work you can find them. Wear those sweaters with shorts of either the same color or contrasting color.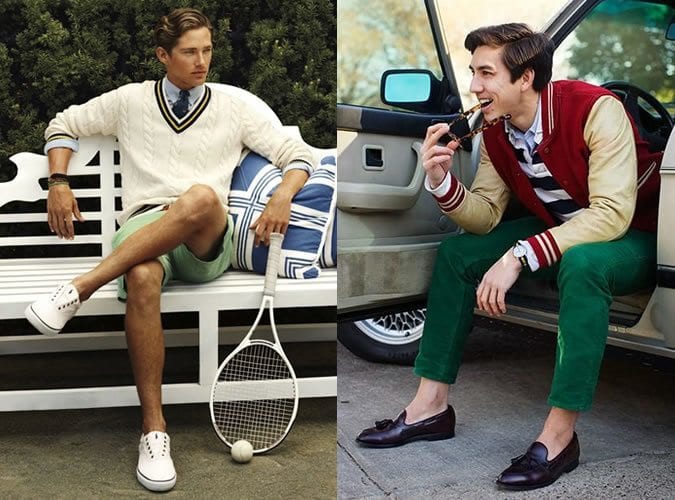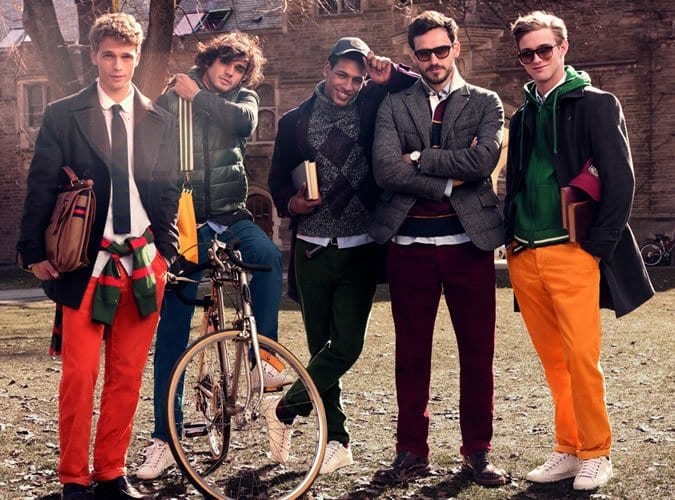 4 – Preppy College Outfit
Most of the colleges have made their own jackets and sweaters with the college logo printed on them. If you can not find anything else to wear to your college then take benefit from these sweaters and jackets. Wear them with contrasting colors of jeans. If you are wearing sweaters then you can also tuck it in. Here are 23 Cute First Day of College Outfits for Boys for Sharp Look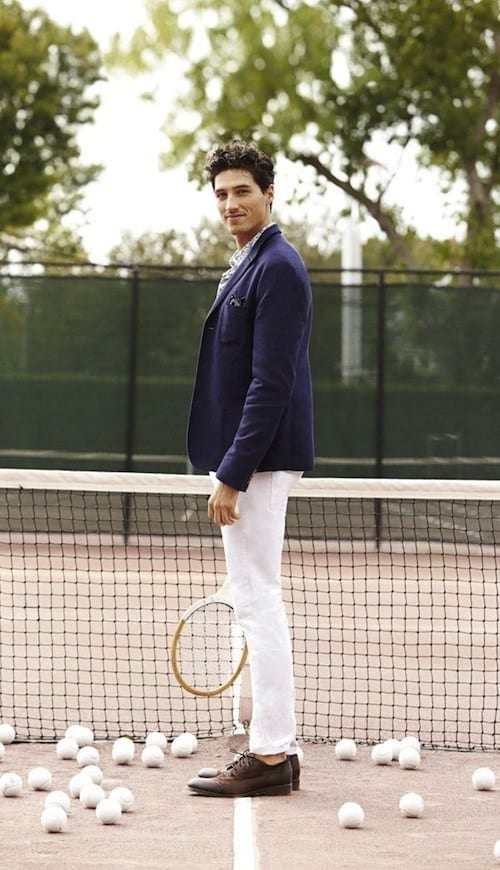 Ombre colors are so into fashion these days. Everyone including boys are inclining towards ombre colored coats, shirts or shorts. Take a look at this dude who is wearing a cool blue ombre coat with blue shorts and not to forget the perfect preppy hairstyle.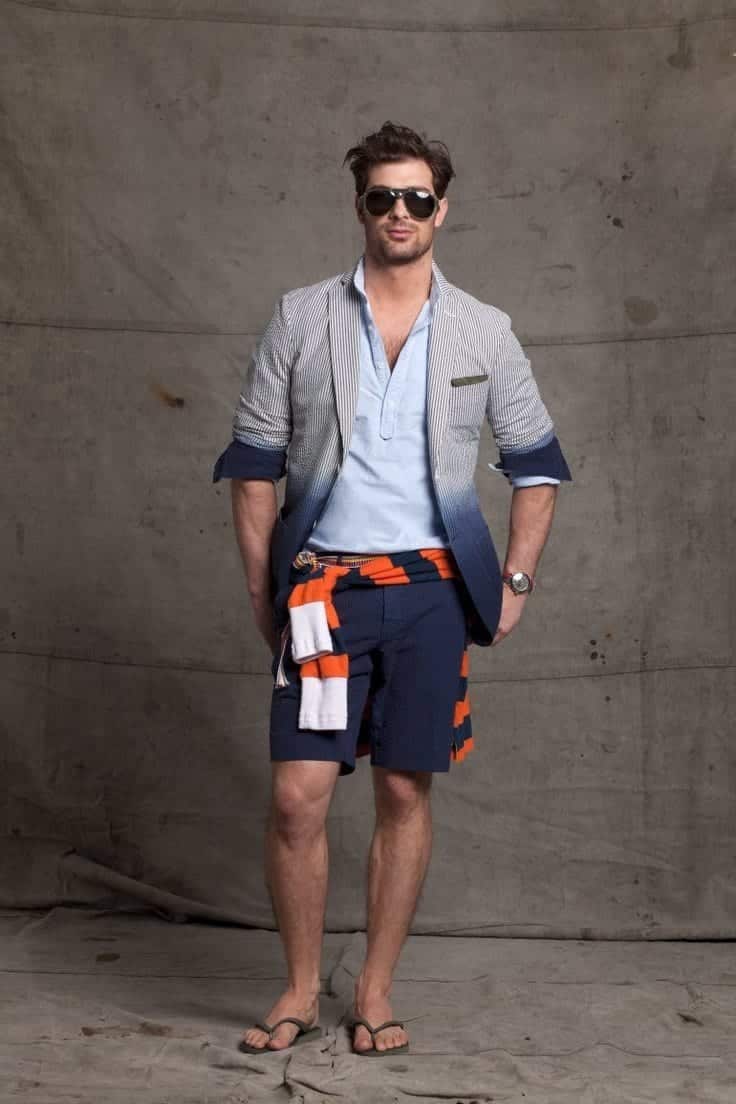 If you are into thug life and want to look like a thug too, then we have one simple trick for you. Just wear a long or short necklace with a cool pendant on whatever you wear. This will make you look like a thug instantly.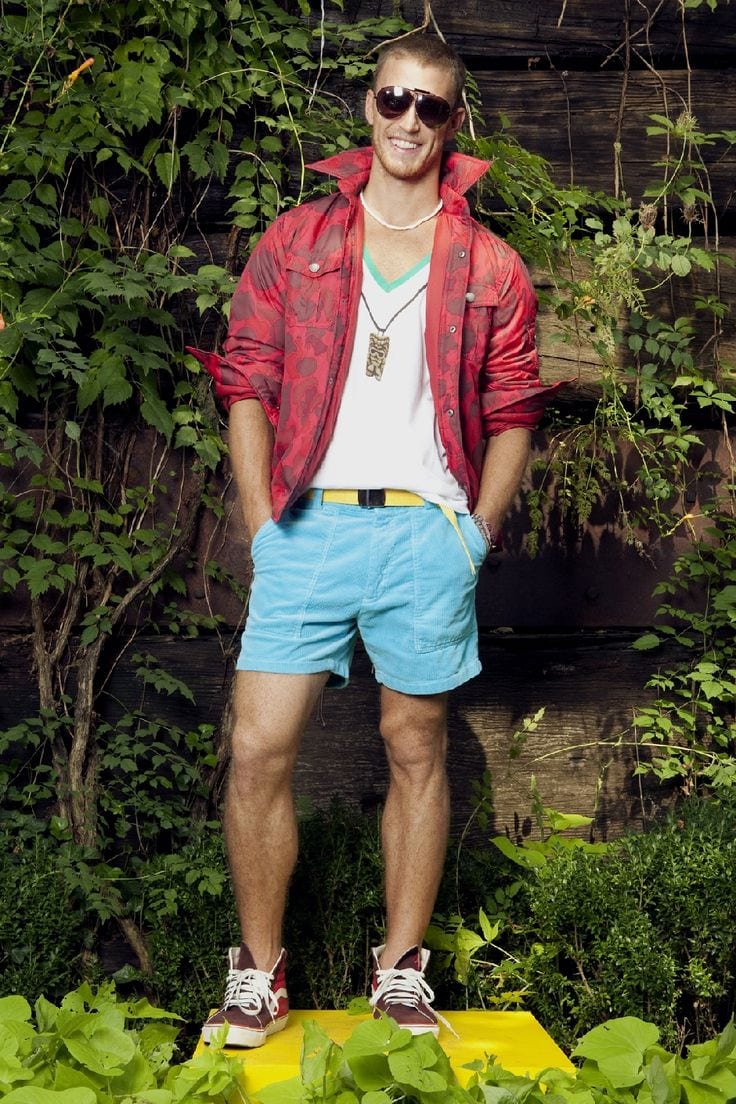 3 – Black Men Preppy Style
For those dark colored dudes out there, it's time you embrace your natural color. Wear a bright colored jeans like orange, red etc with the fitted black coat. This will make sure that you look smart and graceful without looking too serious.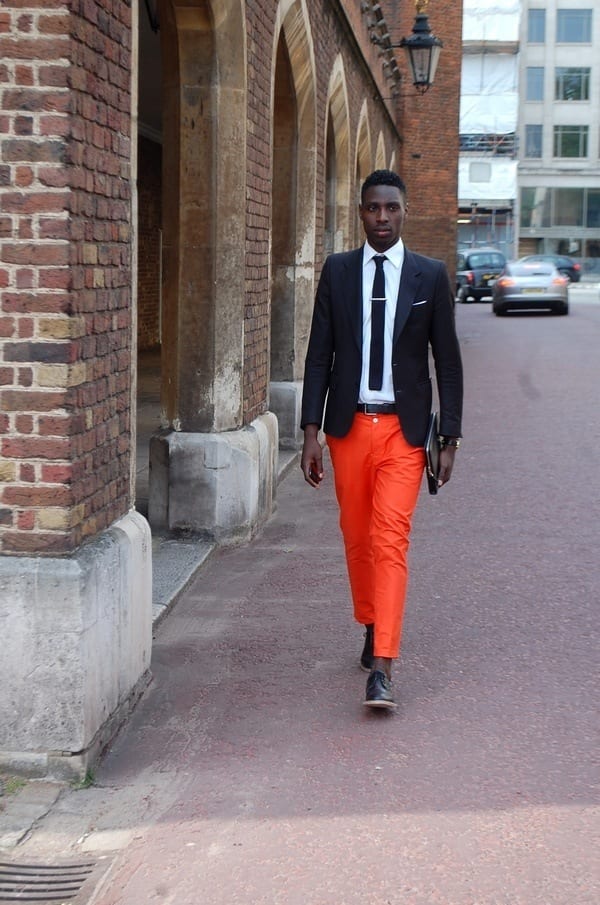 2 – Preppy Summer Outfits
This outfit idea is perfect for any guy who loves sailor theme. For this look try to keep the colour scheme on the blue-ish side. You can wear a blue and white striped shirt for perfect summer plus sailor look. RECOMMENDED: Men Summer Office wear-18 Best Workwear Outfits for Warm Months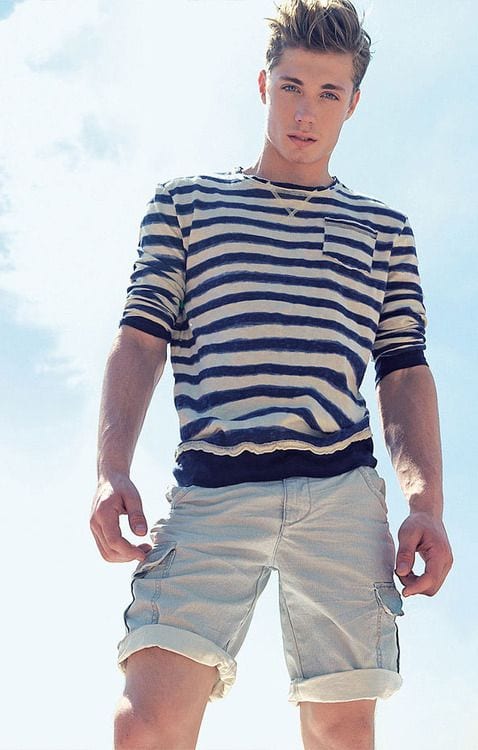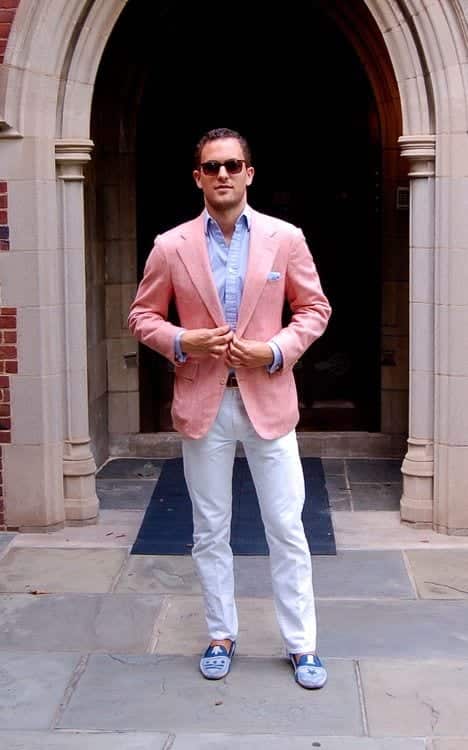 1 – Denim With Shorts
This combo is the go – to kind of a perfect combo for guys out there. Just pair up your favorite plain shorts with any denim top and hit those BBQ parties with your friends.