Gen Z Fashion Trends. The oldest Gen Z group member is only 24 years old. However, they are a significant force in the worldwide community. Not to mention across a variety of industries, including the fashion one.
They have had an absolutely transformative approach to interacting with fashion. From starting new trends and discovering brands to relaying criticism and commentary to the brands they consume from.
All in all Gen Z has become well integrated into the world of fashion. They certainly are innovators in the field, and various new trends can be accredited to them. Therefore whether you are a Gen Z yourself or not, the focus of this article will be of interest to you. After all, any committed fashionista must at least be acquainted with the fashion tendencies of this generation.
What are Some Popular Gen Z Fashion Trends?
Cargo Pants: Gen Z fashionistas are large fans of wide-leg pants. One model, in particular, that has a strong hold on their heart is Cargo Pants. Perhaps it is the comfort of the neutral color palette, that makes it easy to style. As well as the abundance of pockets that makes this the perfect choice.
Baby T-shirts: A cute new stylish clothing item is a small baby t-shirt. These t-shirts normally come in pastel colors, with small graphic prints on the front. Normally the graphic print is an inspirational quote or a universal symbol – like a flower or sun. These t-shirts are cropped, and work their way into casual outfits very well. For example with some denim jeans.
Corsets: If you think you know at least one Gen Z trend, it must be this one. This fashion sub-group has revived the ancient clothing item – known as the corset. Thereby making it comfortable, noticeable, and modern. Now it is worn over t-shirts and shirts, more so for style as opposed to aesthetics.
Knitwear but Sexy: This trend stems from Gen Z's commitment to upcycling and thrifting. Designers responded by creating seemingly upcycled articles of clothing, like dresses and tank tops. Completed in colorful knitted patchwork designs. As a result, the potentially conservative technique of knitwear has become transformed into something youthful and sexy.
Y2K Accessories: Lastly, the addition of accessories and overall attention to detail has become crucial to this generation. One style of accessories in particular that has become the ultimate depiction of style is Y2K-themed ones. These include beaded necklaces, chockers, hair clips, and otherwise any accessories in a design that doesn't take itself too seriously.
TikTok Fashion Trends for Gen Z
20 – Cottage Core
This style is perfect for the fall and winter seasons. Read below for a detailed rundown of these types of outfits in this article's Spring and Summer section.
This style embodies elegance and innocence. Predominantly you will find outfits that are done in white and beige colors. With very soft and voluminous fabrics and silhouette shapes.
19 – E-girl
E-girl and E-boy styles are very much self-explanatory. They portray the look of a person who could be considered a gamer.
Outfits in this style that are more out there include girls putting their hair up in high double ponytails. And often times include people wearing themed clothing – like merch for the games that they enjoy.
18 – Y2K Celebrity
Although we know that overall trends continue in a circular manner. Therefore globally the fashion industry has assumed the Y2K style as a trend in the past few years. However, Gen Z consumers have taken a greater liking to it.
They are young; therefore, it is fitting for them to sport low-rise jeans, choker necklaces, and cropped tops.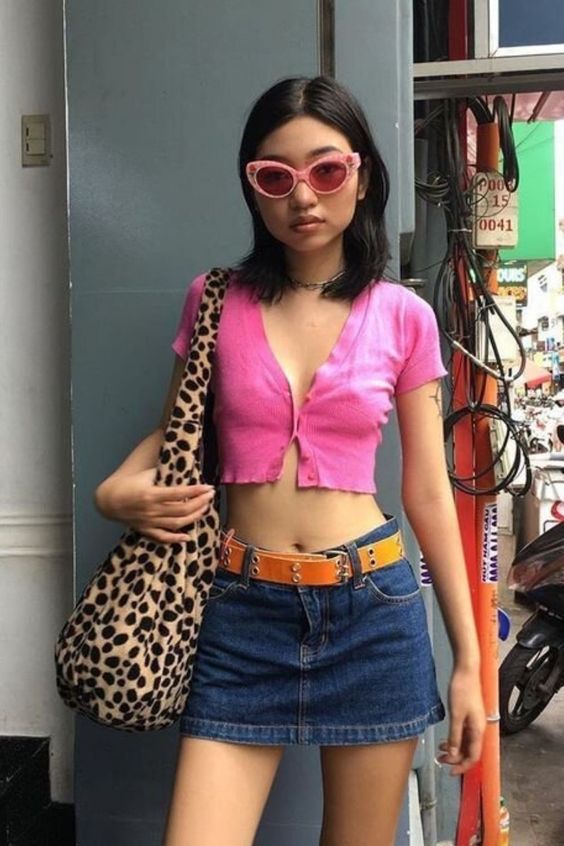 17 – Dark Academia
Because the majority of Gen Z are students of some sort, this trend came directly out of their lifestyle. It is defined by the exaggerated look of a school uniform or school-appropriate clothing.
Often times this outfit includes a black pleated skirt and a knitted sweater. The color palette is limited to dark tones, neutral browns, and deep greens.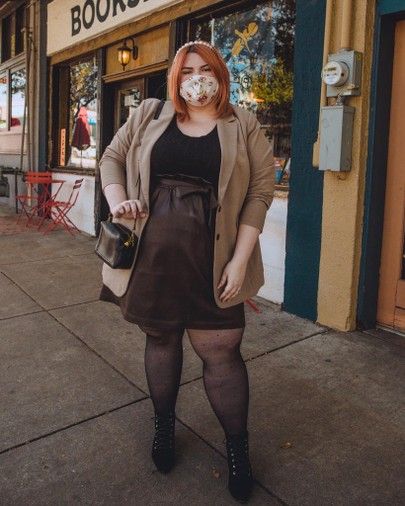 Gen Z Fashion Trends for Summer & Spring
16 – Choose a Ruffled Flower Print Dress or Tank Top
This option is the epitome of the Cottage Core fashion trend, which is a huge Gen Z favorite. However, it is still extremely wearable – especially in the summer.
These types of dresses/tops are usually very elegant. They are completed in a light fabric usually with a delicate floral print.
If you are someone who is a huge fan of dresses, we recommend these maxi dresses for the summer.
Although if you are someone who prefers a top and a pair of shorts or jeans in the summer – do not fret. As these ruffled style clothes also come in the form of tops.
15 – Keep It Simple with a Delicate White Maxi Dress
This dress is also part of the cottage core fashion trend. Although as opposed to the previous outfit, it is much more simple and would fit you if you tend to have a more casual fashion style.
As most Gen Z fashionistas prefer it, you can wear this elegant dress on its own. With shoes in a matching color. Although without any special addition of accessories and jewelry.
14 – Pair Some Wide-Leg Pants in a Bright Color
As we have already mentioned, Gen Z has a great affinity for wide-leg pant styles as opposed to old-school skinny jeans. Not only that – they also appreciate it when they are in a bright or at least unique color. For example, these burnt red-orange pants are the perfect option. Pair with a simple white t-shirt to finish the look.
13 – Pair a Dark Brown Silk Blouse with Some Jeans
Another trendy style we have already mentioned is the dark academia aesthetic. It is possible to dress it down slightly, especially if you are looking for a wearable outfit for when it is hot out. An example of this outfit will include a light brown or a dark brown silk/satin blouse.
Pair with some jeans or pants, of your choosing. An additional decorative element can be a matching headscarf, in a light brown color as well.
12 – Pair a Cropped Button Down Shirt and a Maxi Low-Rise Skirt
We have spoken of cropped baby shirts, and this top is a play on that style of top. The only difference is that it is a long sleeve.
Try to find this trendy top in a basic white, that way you can pair it with almost anything. This is precisely what Gen Z fashion users do.
For instance, this skirt that is in a completely different color, however, because it has a white print, pairs perfectly with this top.

Gen Z Fashion Trends for Fall & Winter
Try to pair a large, maybe even oversized brown coat with a similar-colored top. However, to add some difference to the outfit, you can try to pair it with some white or cream-colored pants. As we discussed earlier – the pants that Gen Z really love, wide leg ones.
Since this is a winter look, you might want to add some warm accessories. For example a warm large scarf. Gen Z fashion includes not only oversized coats but also some oversized accessories. To find the biggest softest scarf you can.
Also, do not worry too much about perfect color matching every element in your outfit. As long as your outfit is in one color family your outfit is Gen Z approved.
10 – Stick to a Light Nude Colorway
Similar to the advice you just read above, this outfit does not have perfectly matched visual elements. Instead, you can see that all these elements are in the same family of light colors. Light nude, pale pink, light brown, and white.
Similarly, you can notice that all elements of this outfit are wide, large, and oversized.
9 – Wear a Baggy White Longsleeve over a Black Mini Dress
This outfit is inspired by the Tik Tok fashion trend e-girl. It is perfect for fall time, and it does not take that much effort to create either.
All that is necessary for this outfit is a comfortable oversized or slightly puffy long-sleeve in white. Next to contrast, you will need a black mini dress.
The most important thing to consider for this outfit is the necessary detail of the fastenings on the dress. This will create the appearance of the desired e-girl aesthetic.
8 – Go For a Y2K Look with Leg Warmers
An unusual pairing of Y2K and Fall/Winter fashion is the inspiration behind this outfit. It is not your usual low-rise juicy couture sweatpants and a cropped top. Instead, prepare to go on a hunt for some cute leg warmers and a tailored shiny black coat.
Here are some more, easy to recreate outfits with leg-warmers.
7 – Pair a White Blouse With a Brown V-neck Jumper
Another outfit in the notorious Dark Academia Tik Tok style is this one with one key defining detail. That is the layered white blouse underneath the outfit.
6 – Pair a Long Dark Academia Themed Dress with a Thrifted Jumper
Get cozy with some long, woven, or knitted clothes for the winter. Like a thrift jumper and a long dress.

Gen Z Style Icons
5 – Doja Cat
Doja Cat is not the only celebrity that inspired young people to live their life to the fullest through music. But also has a very interesting style.
Many people are fond of her unapologetically personal look.
She creates a unique mix of streetstyle and chic. She will often be seen rocking wide-leg low-rise pants with a cropped top.
4 – Dua Lipa
Dua Lipa is confident, funny, and fashionable. Many girls look up to her for an edgy style. She has a multicultural European background, which she certainly draws into her personal style.
Her outfits are most commonly seen in darker hues, the silhouettes, however, differ on occasion. Sometimes they are more tomboyish, other times, they really serve the purpose of accentuating her figure.
3 – Bella Hadid
Bella Hadid is that one iconic and seemingly unattainable standard of elegance that every teenage girl wants to strive towards.
Not only that, Bella Hadid embodies kindness and care for others like no other. And perhaps her personality is even more reason for Gen Z's to look up to her.
Although it cannot be denied that her style is overwhelmingly unique and diverse. This appeals to many.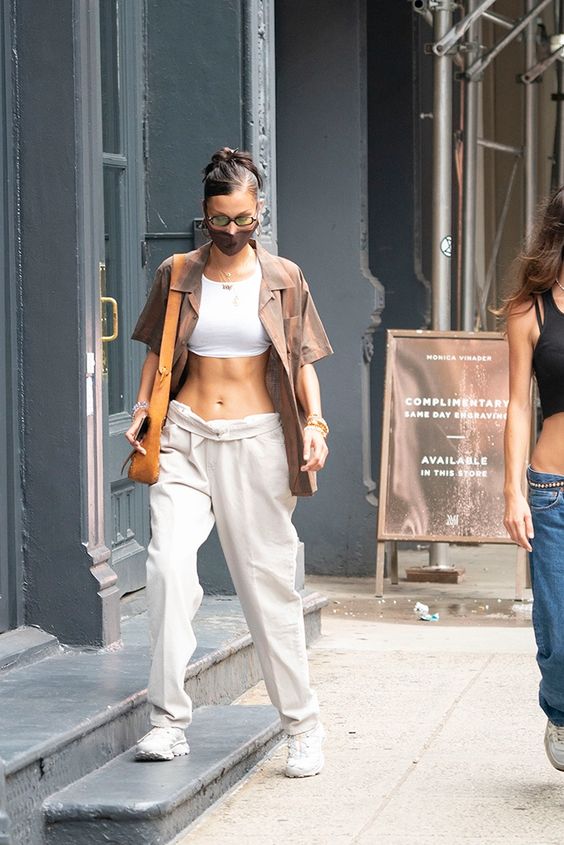 2 – Emma Chamberlain
Emma Chamberlain is a relatable and strikingly real person in mainstream media. That is why she is so influential.
Her fashion sense is remarkably hers, infused with some of the most recognizable modern trends. Like thrifting.
Similarly, she works well with large brands such as Louis Vuitton and Ganni, which influence her style to be more expensive and trendy.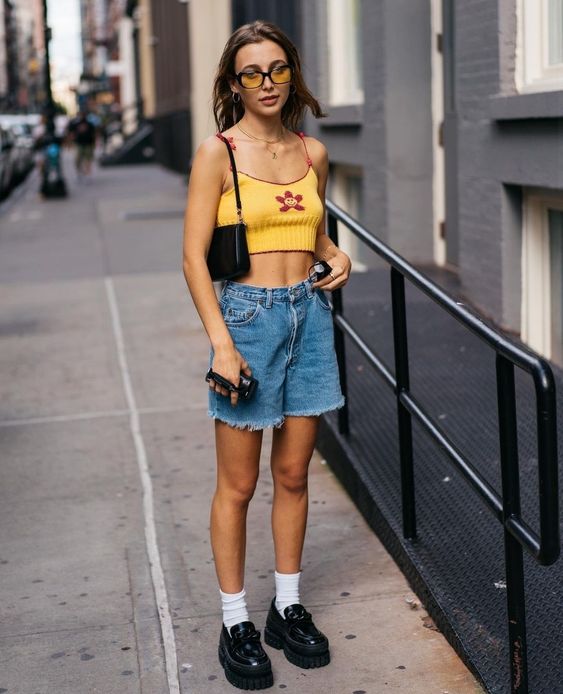 1 – Olivia Rodrigo
Olivia Rodrigo made her debut in mainstream media due to her raw lyrical portrayal of her breakup. However, she stayed in the hearts of Gen Zies because of her bubbly personality. Which is almost always followed along with a complementary sense of style.
Olivia thrives in youthful outfits, involving lots of pastel colors – most commonly violet and purple. These outfits have a great deal in common with each other thus making it easy to locate a pattern.
Knee-high boots or socks, combined with pleated skirts and basic t-shirts. Her looks are easy to recreate for the average Gen Z, which is what makes them so appealing.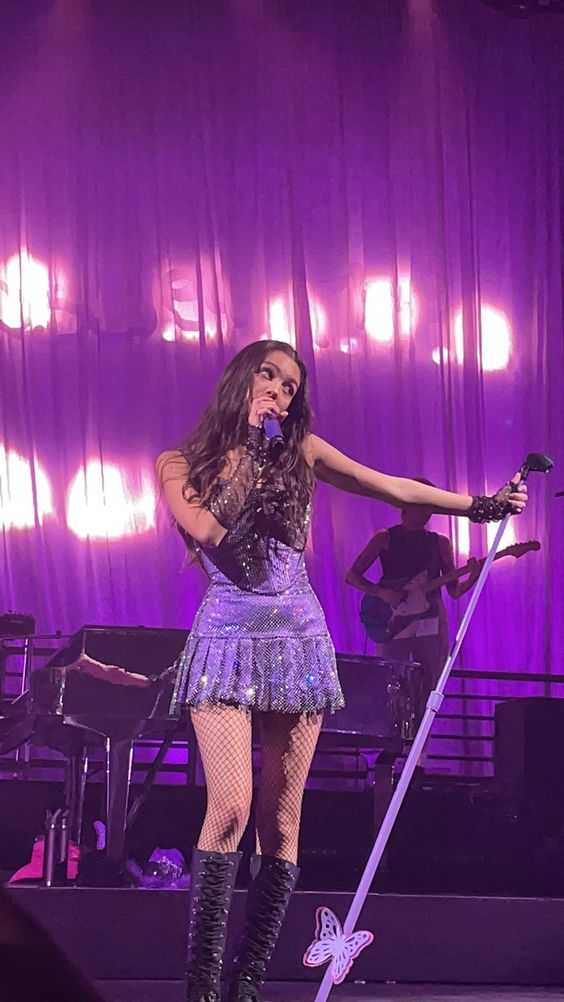 Frequently Asked Questions
Q. What are Gen Z aesthetics?
Gen Z fashion aesthetics are quite unique to their generation and their interests. This is mainly due to the way these aesthetics come to be. Mainly through social media apps, predominantly including TikTok and Instagram, where Gen Z users gather themselves across various sub-groups. These subgroups include Dark Academia, VSCO Girl, Cottage Core and E-girls.
Q. What are some Gen Z fashion brands and Gen Z clothing websites for girls?
Any brands that respond quickly to the quickly changing fashion trends are the ones that will come in handy for Gen Z girls. For example, Zara, Urban Outfitters, HnM, and ASOS are the top choices. Not only do they quickly respond to current trends. They also have a very loyal price point towards younger fashion consumers.
Q. Does Gen Z like skinny jeans?
Although skinny jeans remain present in certain outfits of Gen Z's. Especially since it is more of a personal preference at the end of the day. Gen Z's are more notorious for wearing baggy, low-rise jeans and pants.