Engagement Shoot Outfits – There are countless moments in life to enjoy to the fullest. The same is the case with engagement photo shoots. An engagement photo shoot allows you to record your relationship on one of its most meaningful occasions. It is a pleasant and intimate experience.
One of the most important things that come into play is how you are going to dress. If you have set the date and time for your engagement shoot, the next thing is to choose a dress that will look absolutely gorgeous for the occasion.
You'll want to appear and feel your finest because you'll probably utilize these photographs for wedding sites or maybe for your wedding ceremony.
Engagement Shoot Outfits for Brides-to-Be
Your engagement outfit should represent who you are as a person. Many people believe that you can only choose white dresses as it is normally the trend. You are wrong in this case; many options are available in the market.
As long as you love the look you are going for; the market trends do not matter. In order to make things easier and more convenient for you we are here to help you in this regard. So buckle up and let us discuss everything from fabrics to colors to styles you can go for on a shoot.
Tips And Tricks for Your Engagement Outfit
When selecting engagement photo clothing, your personal choice is crucial. Wear clothing that reflects your personality to help establish the tone for your engagement pictures. Don't feel forced to dress formally just because you thought you should. You can dress in classic wedding-worthy white outfits or choose a trendy and contemporary color combo.
Wear warm clothes with rich colors and textures in the winter, especially if the shoot is outdoors. Brighter, more laid-back attire can be preferable for engagement pictures taken in the spring or summer. Remember that bolder colors instantly give your images a joyful atmosphere and are suitable for use in most scenarios.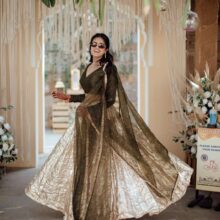 If you're considering getting a new haircut or color for your engagement photo shoot, do it before the appointment. Your cut and color will have more time to settle as a result. Additionally, if you are unhappy with what you've done, you have time to modify it again!
Make sure your clothing allows you to move. Even though the world's tightest velvet catsuit may look amazing on you, you should reconsider wearing it if you can't raise your arms to hug your partner comfortably. Are you able to sit? Can you comfortably stroll? Make sure you can easily communicate with your prospective partner in whatever you wear!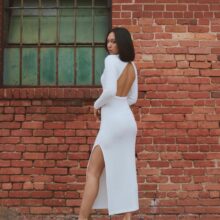 Have your nails done because it gives you a polished, sophisticated appearance and makes your ring pop out! It's also a fantastic justification for treating yourself!
If you want to get a tan, do it beforehand. You want to be certain that whatever tanning you do has an opportunity to "set" before your shoot, just like a new haircut or color change. It will also allow you to exfoliate part of it away if you aren't entirely satisfied with the outcome.
Engagement Outfits for Western Brides
Do you want to achieve a fun yet gorgeous look? It is the perfect outfit for you. You can wear it for both outdoor and indoor shoots. The silver sequin skirt adds some chic style to the plain white tee. It is better to inspect the dress before the shoot to ensure it is not damaged.
It is suggested that when going outdoors, wear light makeup that complements the simple dress. You can wear white or silver boots or heels to finish the look. It is entirely up to you to either opt for accessories or go simple.
19 – Floral Prints for Summer Engagement Shoot
You can try floral dresses on every occasion and stay in style. The blue and white combination of floral prints gives it a princess vibe. The extra flair down the body looks ethereal. You can definitely try this sleeveless floral outfit to have the perfect photos for your special day.
Regarding footwear, block heels or pumps would do a great job. Let your hair loose on your shoulder and you will capture vibrant pics full of love on your shoot.
18 – Black Dress is Forever Classic
Everyone loves the color black, and we can never have enough of it. If you can't decide which color to choose, this is the best option. Your curves are highlighted by this black, tight dress, which also makes you look stylish and trendy.
The dress' key feature—and one that shouldn't be overlooked—is the column neck. A low bun would enhance the prominence of this attire. Get perfect makeup with a black dress and keep your jewelry to a minimum. You can also add a nice-looking watch. This polished appearance will undoubtedly draw attention to you.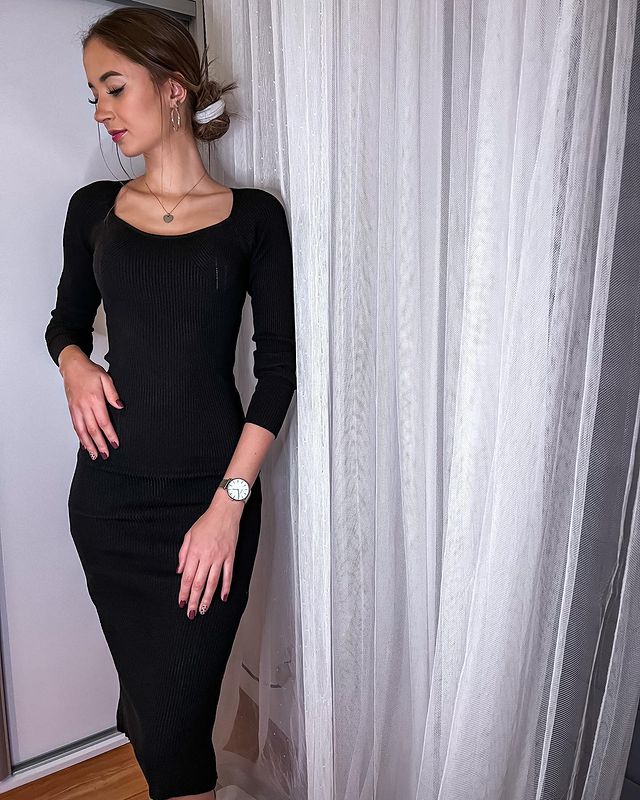 17 – Off-Shoulder Sweater Dress
Wear a warm sweater dress for your autumn or winter engagement photos. The delicate white or cream color suits every season and is bridal-worthy. Additionally, off-the-shoulder necklines are currently a big fashion trend. You will get an exquisite, modern vibe from them.

This dress for an engagement photo looks best with tall boots and gold jewelry. You can wear your hair down on your shoulders or in a loose knot. And you are ready to slay your photos with style.
Who likes a formal atmosphere for an engagement photo shoot? Bring two gowns to your photo shoot, and consider wearing a teal suit for dramatic effects. It reveals a harmonious blend of femininity and masculinity. Try wearing a white or beige shirt to appreciate the ambiance better.
Tie your hair in a ponytail and wear light silver or white heels to finish your look.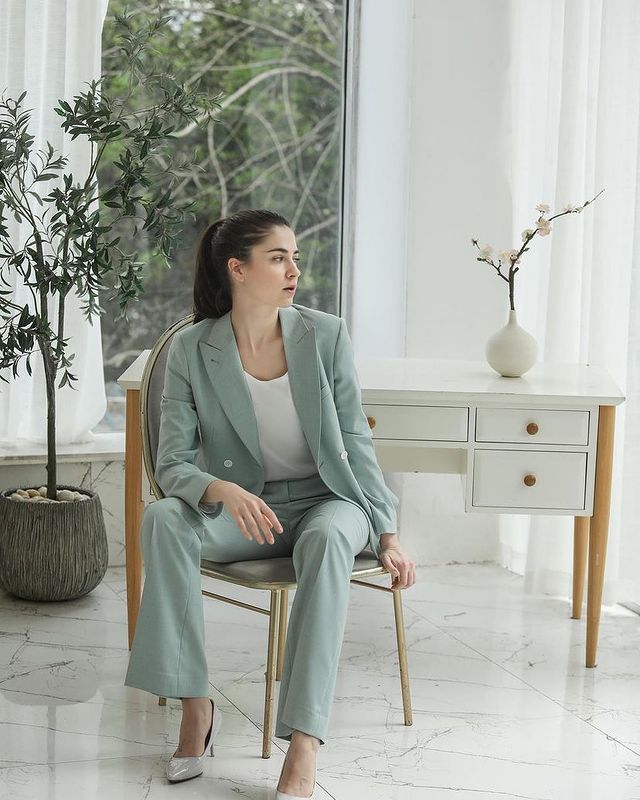 15 – Pink Fishtail Dress
The resurgence of fishtail dresses is one of the trends that has swept the fashion world. They are stylish and relaxing at the same time. The dress's fit is flattering to the female body. This strapless pink embellished gown is the perfect option for your photo shoot.
You can accessorize it with simple jewelry and hoop earrings. This option is not only beautiful, but it is also incredibly comfortable. This timeless aesthetic will never go out of style.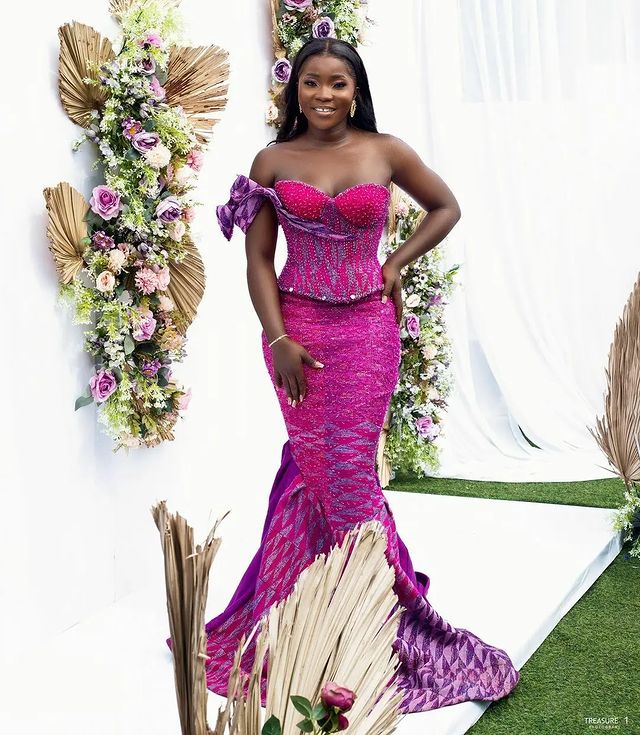 14 – High Neck White Midi Dress
Are you having your wedding photos shot during the summer? This midi dress for an engagement photo is a striking shade of white that acts as a seasonal reminder. With a belt that draws attention to the waist, it also has a classy aesthetic. The outfit is made more elegant by the exquisite threadwork on the waist.
This outfit stands out significantly because of its distinctive sleeve pattern. Pair the dress with golden accessories to complete your look.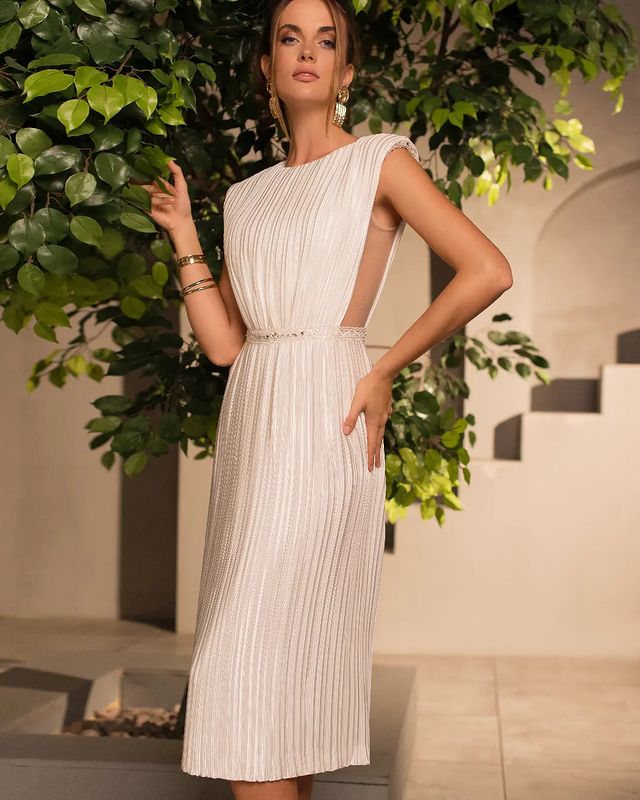 13 – Brown Long Silk Dress
Silk is a timeless material that can be worn throughout the year. It is made of supple silk that hugs your curves and falls beautifully. This dress' overall style has the '90s feel to it. This is my personal favorite on the list. This color and the cardigan will give your pictures a vintage feel. It is preferable if your significant other adopts the same aesthetic.
Add a brown strap bag and heels or ankle boots to finish the ensemble. Additionally, this outfit has the power to draw attention to your waist. It has a fashionable and inviting appearance.
12 – Purple Maxi dress
On this big day, most people favor sticking with solid colors. But with this floral purple maxi dress, you may still stand out and captivate everyone. The upper portion of the garment has colorful thread embroidery that gives it a vivid appearance.
Wear this outfit with simple jewelry. It offers you a dreamy, elegant appearance.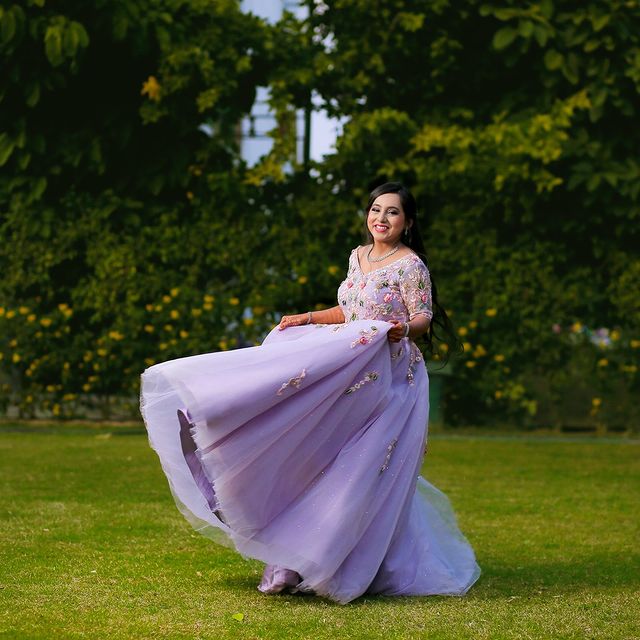 11 – Blue Embroidered A-Line Dress
Why not flaunt your towering stature and attractive proportions? This dress is a wonderful addition to your engagement photos. This dress' exquisite needlework makes it suitable for any gathering. You don't want to miss the glamour of this ensemble.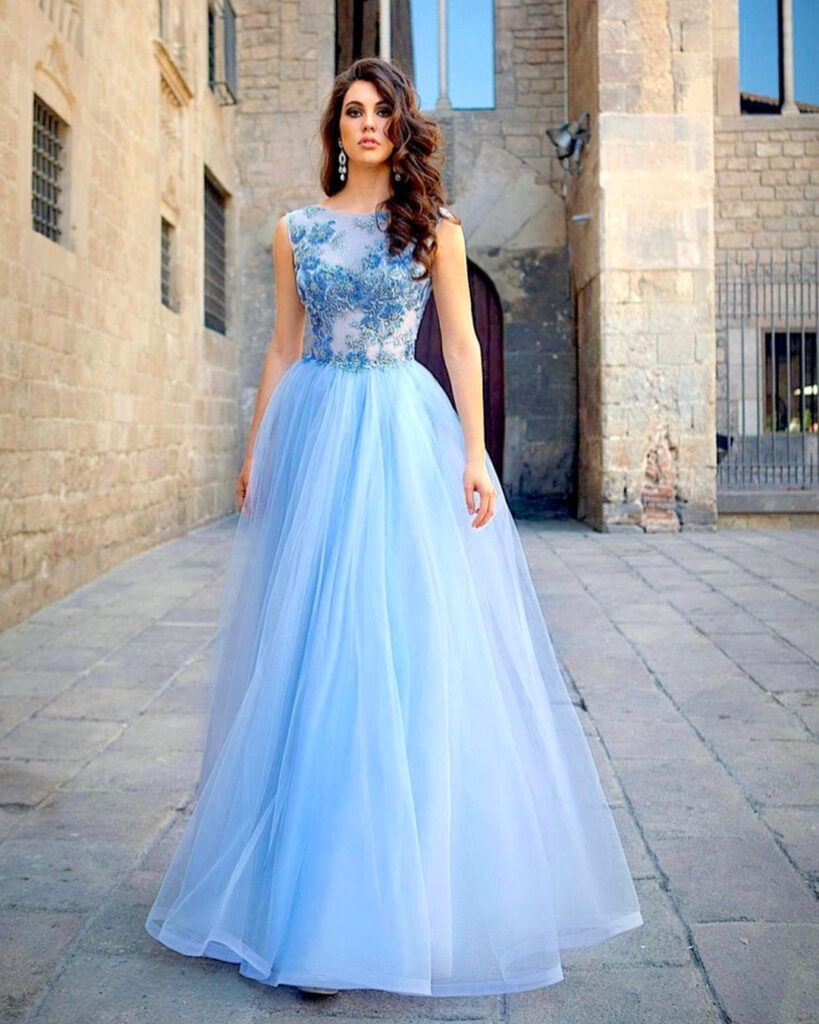 Engagement Outfit Ideas for Asian Brides
10 – Try Lehenga And Choli
On engagement photo shoots, lehengas and cholis are the standard attire. The stunning beadwork and embroidery on the dupatta draw attention to you. However, it is the ideal outfit that will simultaneously make you look traditional and fashionable.
Match your clothing with traditional jewelry and you'll steal the show with your gorgeous looks.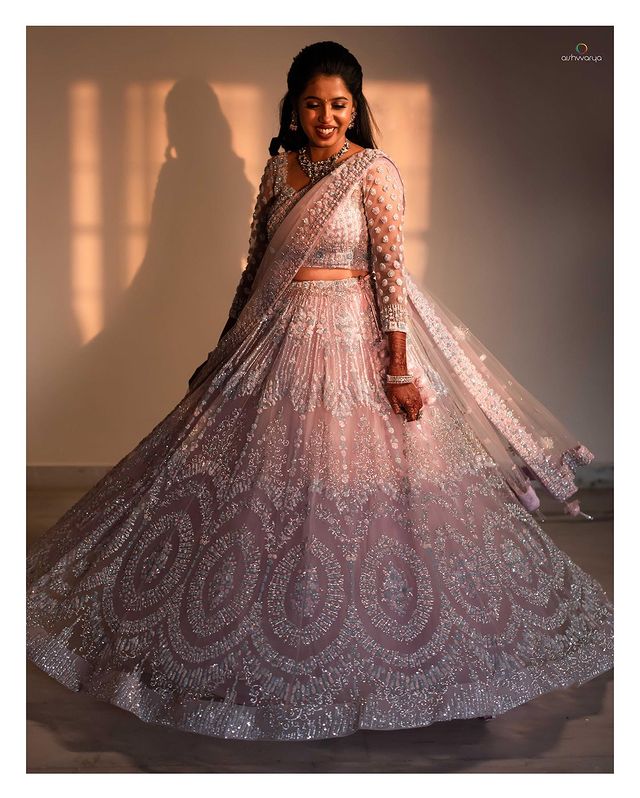 9 – Red Is Your Savior
Red is the color of poise and boldness. The polka dots pattern with embroidery on the bottom of this dress is definitely the highlight. This dress exudes confidence and poise. This is the ideal fit for your fairytale shoot.
Put on little makeup and red lipstick to go with your outfit. It will look nice to wear vintage gold jewelry such as maang tikka with this outfit. This masterpiece will elevate every shot.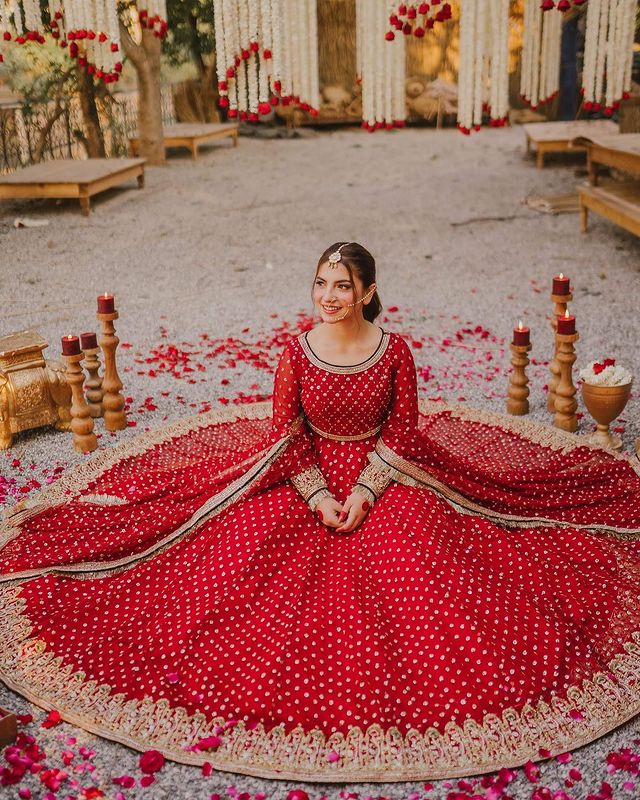 8 – Light Hues for Day Shoot
Is there anything you shouldn't admire about a grey dress with a wide neck and grey beadwork? It is the archetypal illustration of monochromatic design. You must own this outfit because it is one of the most stunning on this list.
The long kurta's cut pattern is a novel addition to the outfit. Put on light make-up that complements your outfit and you will look like the pinnacle of beauty.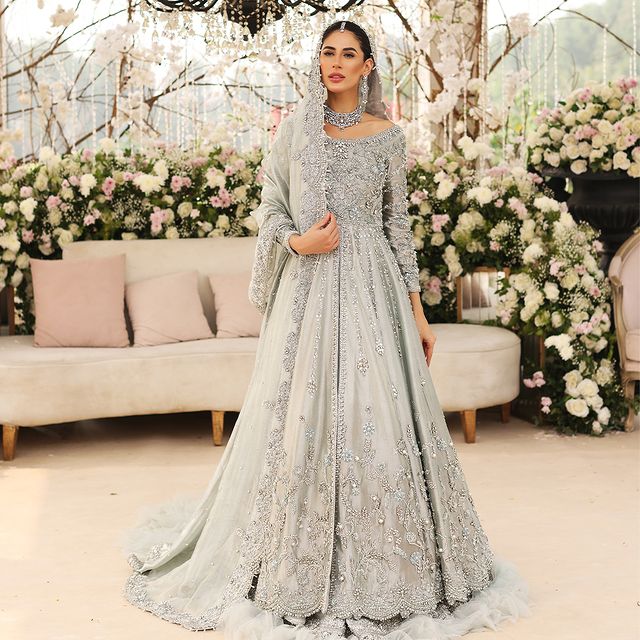 7 – Sequin Sarees Are Never Out Of Fashion
Do you want to go for something different for your engagement shoot outfit? Saree is your savior in this situation. The beautiful embroidery with sequin work on the front makes it a gorgeous piece. The dark green color gives it a royal vibe.
You can tie your hair in a bun and add minimum accessories to uplift the ensemble.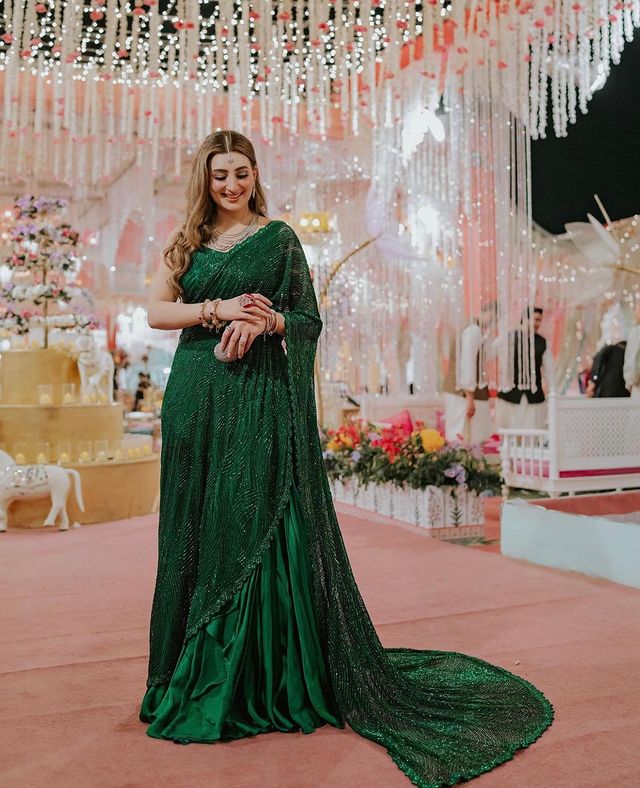 Everything appears sleek and fashionable when using pastel colors. This short kurta with sharara and ghota design is just magnificent. Everything you need for the ideal shoot attire is included in this outfit.
Pair this dress with golden accessories and stiletto heels to complete the look.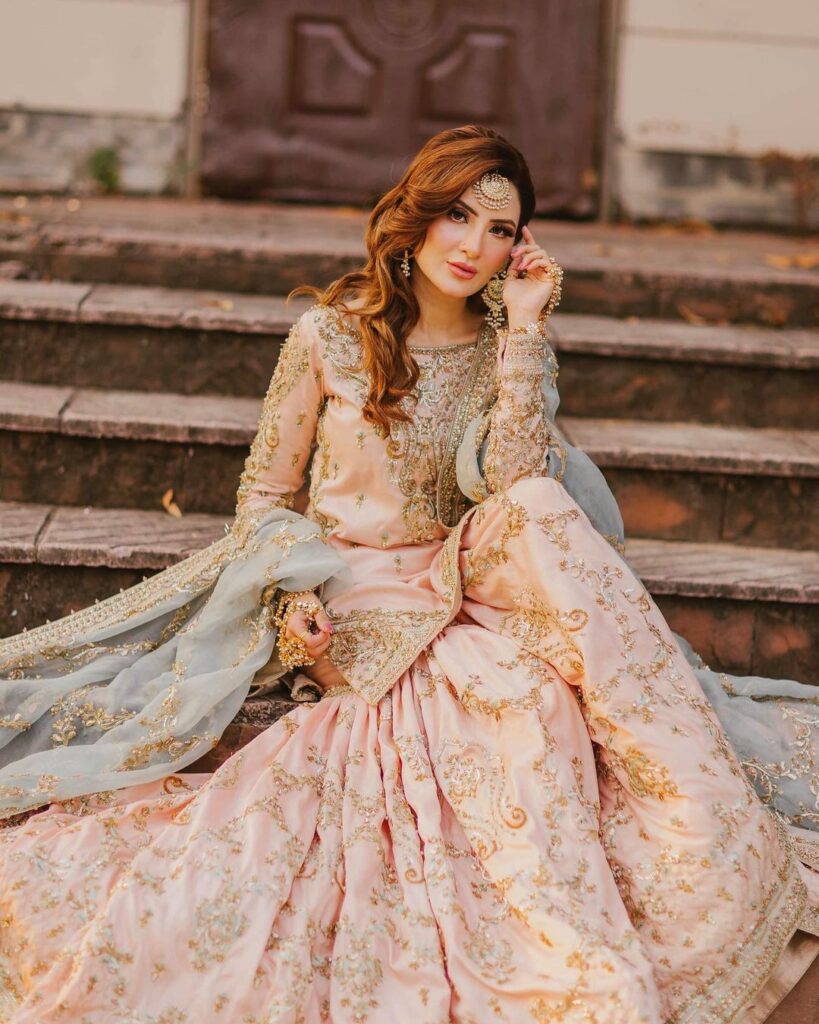 5 – Engagement Shoot Outfits in Brown And Grey
The clothing has a royal feel thanks to the brown and grey color combination. It appears like the ideal outfit for interior photo shoots. The setting will be aesthetically appealing if you and your partner coordinate your outfits. The jewelry and threadwork will both contribute to the flawless look.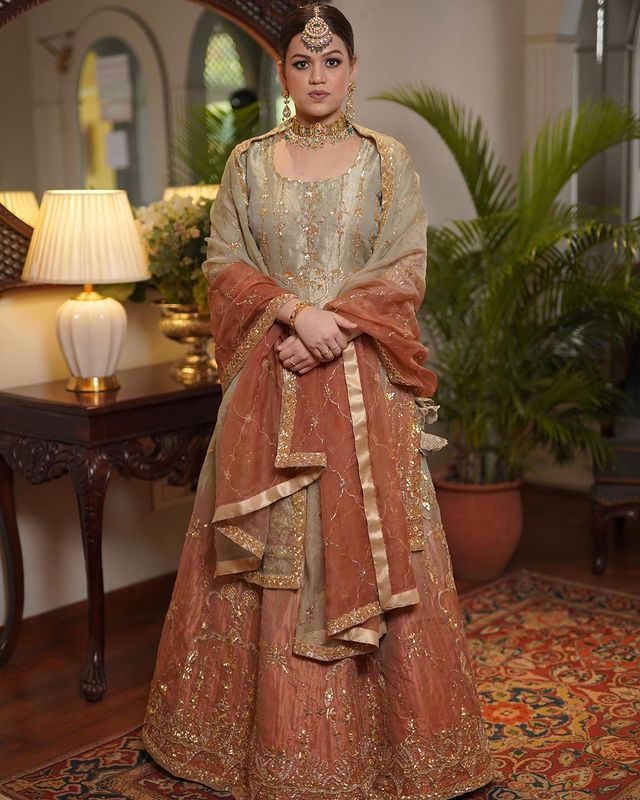 4 – Black Silk Outfit With Golden Embroidery
Wearing black on your special day is not a bad omen as many people portray. Black symbolizes sophistication and composure. The look stands out thanks to the golden hue and cutdana embroidery on the bottom and dupatta. The dress doesn't have a lot of detail, but generally, it gives you the appearance of being the epitome of beauty.
3 – Try Different Shades Of Pink
Pink provides you with a delicately feminine touch while emphasizing your striking features. We have seen numerous dresses in the most recent fashion enter the market, but this one stands out. The color blending will appear fantastic in the photographs.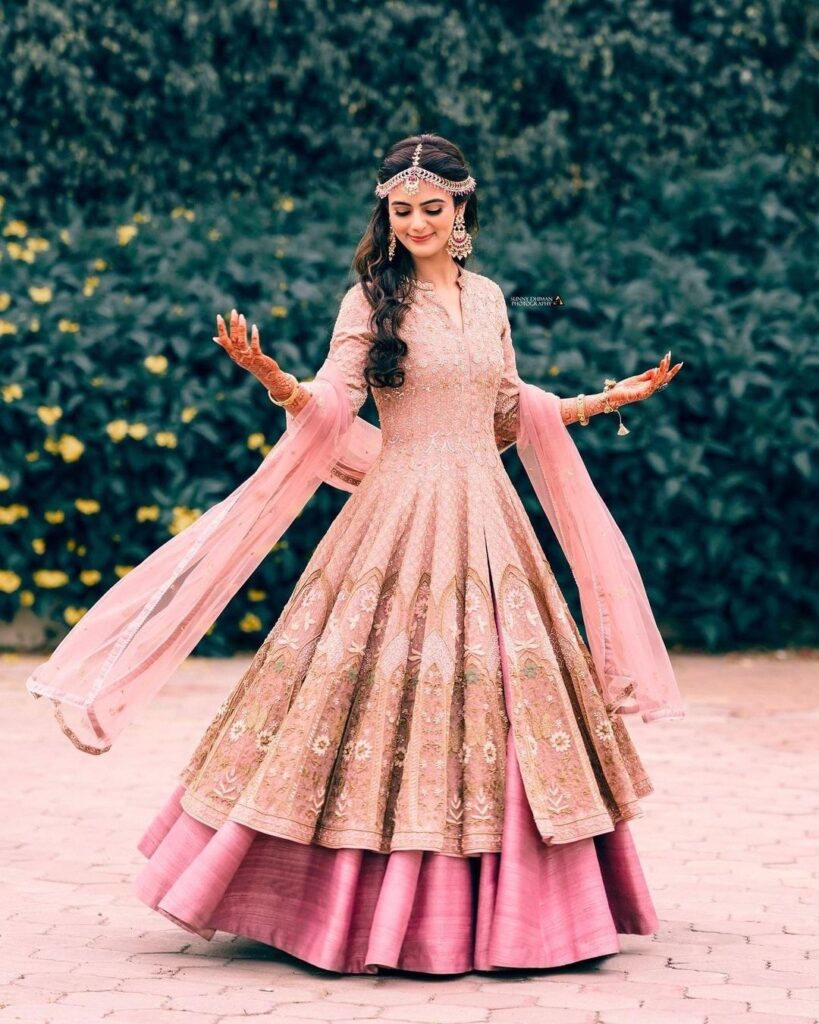 2 – Combine White And Red Lehenga For Your Beach Shoot
If white and red are your cheery colors, this striking engagement lehenga design in a tranquil white and red tint would offer the ideal appearance for your engagement. To finish the look, choose nude lips and delicate smokey eyes.
1 – Spell-bounded Dark Blue Ensemble for A Fairytale Shoot
Is there any way to put this outfit into words? It is breathtaking. This dress's embroidery is reminiscent of celestial constellations. This romantic outfit will not only make you appear sophisticated, but it will also sweep others off their feet.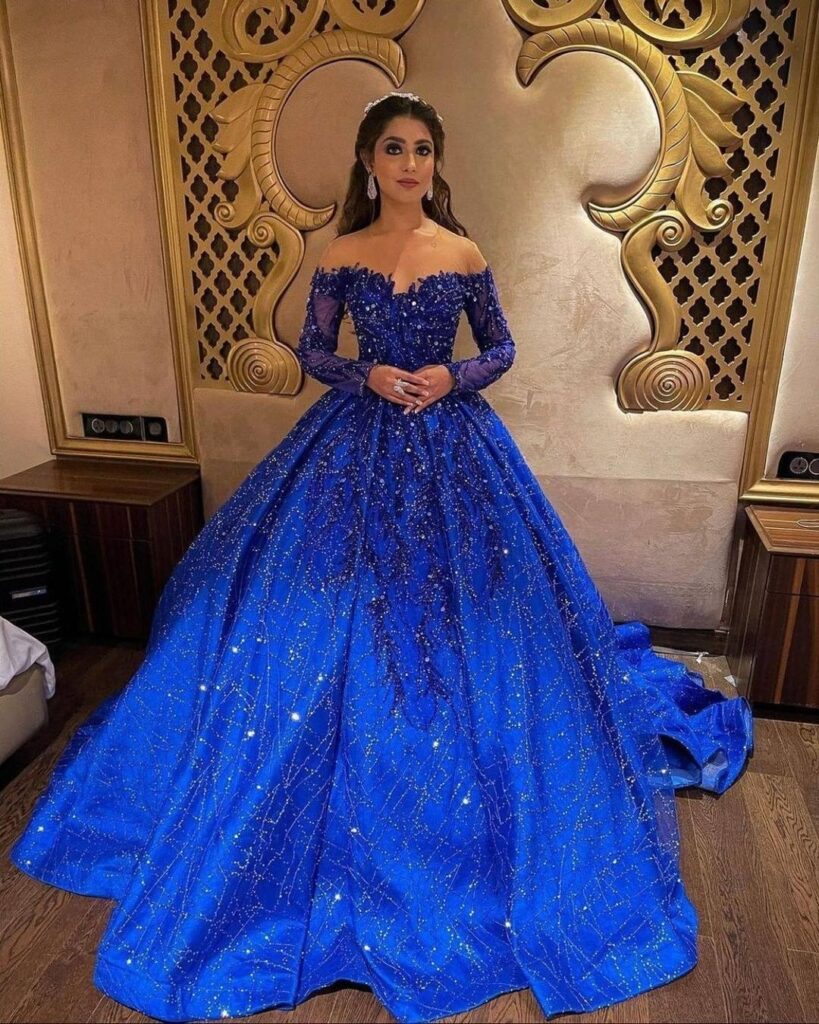 Q: What color dress should one go for engagement photos?
A: When in doubt, white is always a classy, attractive option that goes with everything. Consider using these colors for your images if you want them to be bright and airy: white, pastels, pink, light blue, navy, grey, and tans. Also, remember to think about the surroundings of the places where you will have your pictures taken. It will be quite helpful to you in selecting an outfit.
Q: What are the go-to tips for engagement shoot?
A: It is advised that you arrive prepared and confident in the color of your attire and makeup. It is a better idea to coordinate your outfits. Take off any price tags and trade cards from the garment and try to wear outfits that fit you well. Be yourself and have fun. Your images will come out beautifully this way.
Q: Should i take multiple outfits for engagement photos?
A: Bring one or two clothes, depending on how long your engagement session will go. If you have time for two outfits, start the photo shoot in formal attire before switching to more laid-back attire. In this manner, you can have a combination of the two designs.