Earrings for round face – Adding statement jewelry is no doubt a unique way to enhance your outfit, and in this regard, earrings take the lead. They are a terrific method to instantly upgrade your appearance and make you look chic and gorgeous.
However, everyone gets confused when it comes to selecting the perfect jewelry to enhance faces. Every individual has unique features and face shapes. So, it's crucial to go for the thing that enhances your inherent attractiveness rather than just going for the latest trends.
The same is the case with round-face individuals. In this article, we will list down all the things that you need to know to select the right earrings for a round face. So without any further wait, let us jump right in.
How to Choose Ideal Earrings?
Round-faced individuals have more emphasis on the cheekbones. So, it is better to go for studs that balance your face and brings symmetry. When they complement your face, it will bring out more personality. Before you go out shopping, there are certain tips you should keep in mind.
Tips And Tricks on Choosing Suitable Earrings for Your Face Shape
Take your face shape into consideration. Long geometric earrings complement women with round faces. Another excellent option for lengthening the face is dangling or teardrop shapes. Graceful and feminine designs are preferable to large ones with lots of embellishments.
Keep your hair color in mind when choosing the earrings. Gold would look particularly lovely on you if you have blonde or golden color hair. Women with dark hair should opt for platinum earrings. Rose gold is a must-have for redheaded women who want to look stylish.
Are you more inclined towards bold styles or will minimal do it for you? Bold styles will include some geometric shapes or triangular in a color that complements your dress and hair color. If you want to for a minimal look go for elegantly long, sparkling earrings that come in white or silver shades.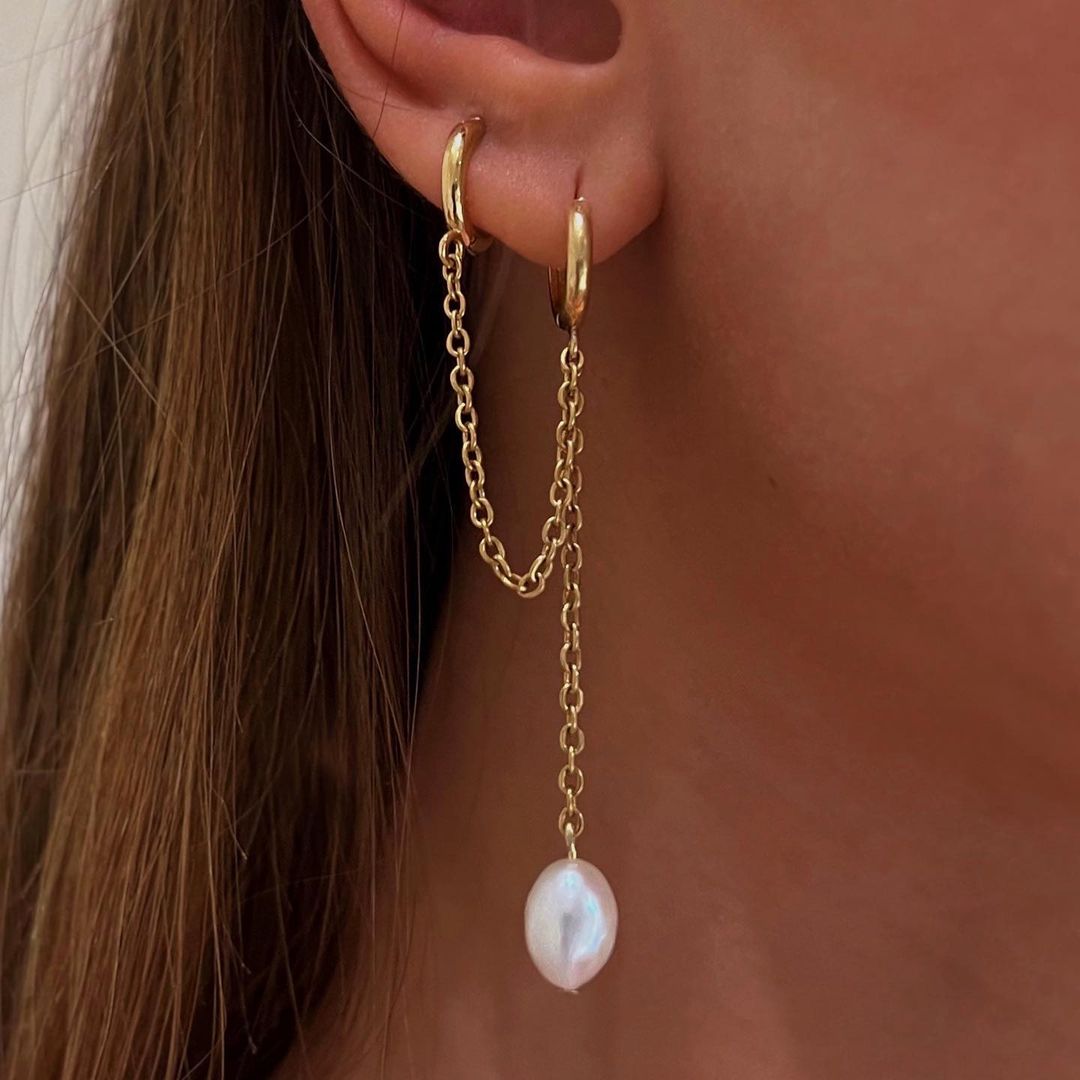 Choose a color that complements the dress you are wearing and the hair color you have. Coming to the metal, It should fit your skin tone. For instance, gold and brass look good with warm skin tones.
Ensure you get haircuts that suit your face shape. This way your jewelry will enhance overall look.
20 – Long Dangle Pearl for Everyday Looks
These long dangle earrings are a dream come true. This elegant design encapsulates femininity and minimalism perfectly. They will effortlessly go with round faces and give balance to them. The silver chain ending with a pearl can be worn on a number of occasions.
They will complement a white gown or a dark suit for a formal meeting or a night out. As they are not too big or small, they are just right to highlight the features of your face.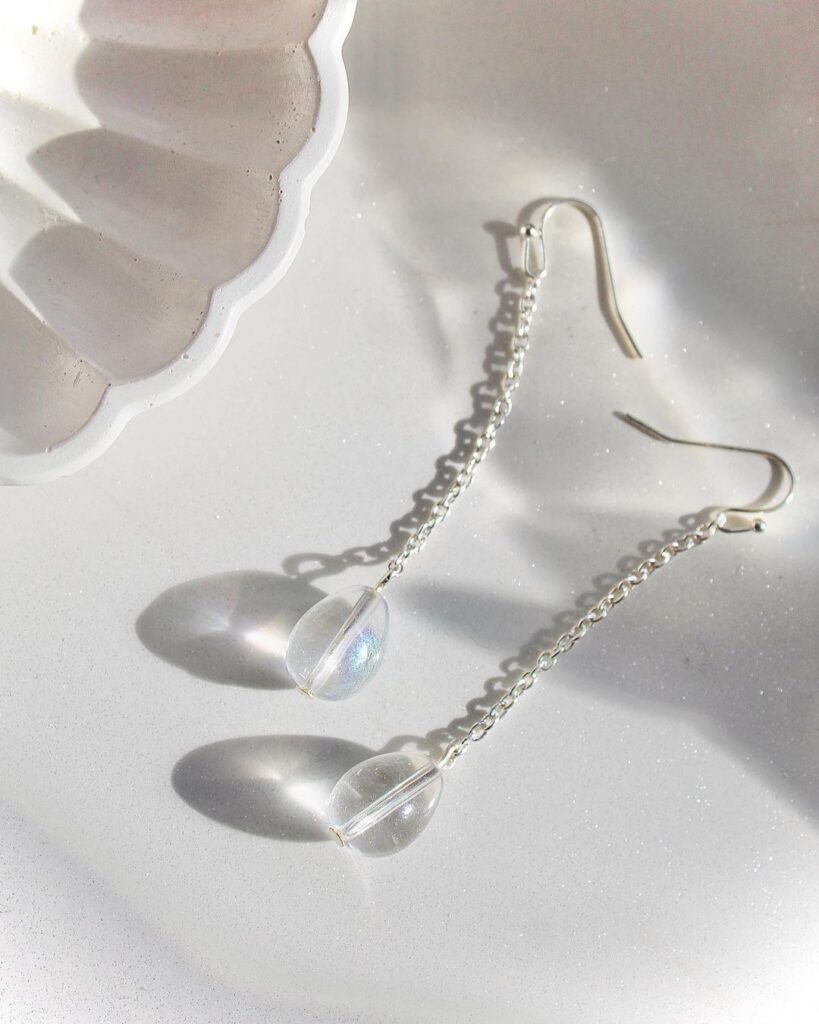 19 – Double Twisted Earrings
These matte metallic earrings live up to their name. There is one word to describe them "classic." However, it is necessary that you take great care of them so that the color does not go away.
Twisted earrings will look amazing with short hair. Find the best short hairstyles for round face women and enhance your look with twisted jewelry.
They are a perfect fit for both a fancy and a formal event. This piece of jewelry would go well with silk gowns or satin shirts. The clasp can be a little hard to put on, but with little practice, you will get hold of it.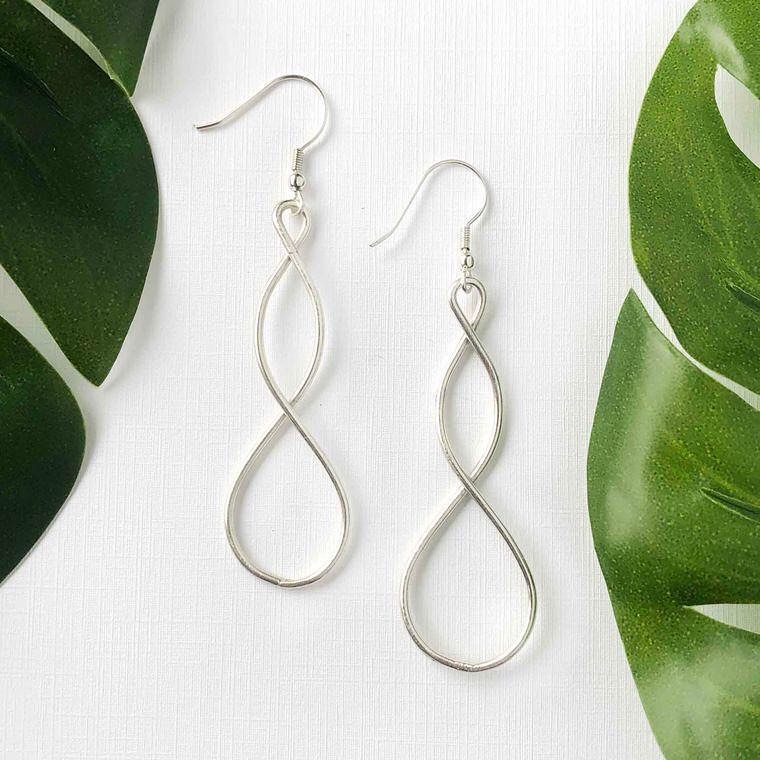 18 – Geometric Shape Jewelry Is Your Bestfriend
Although diversity adds flavor to life, comfort is essential. These are lightweight pairs that you may wear all day long without discomfort. The golden color will complement the warm skin tone of round-face individuals.
These will go well with all your favorite looks and will give you a cohesive look. As they are not a typical style, they sure will add more personality to your look and will definitely grab attention.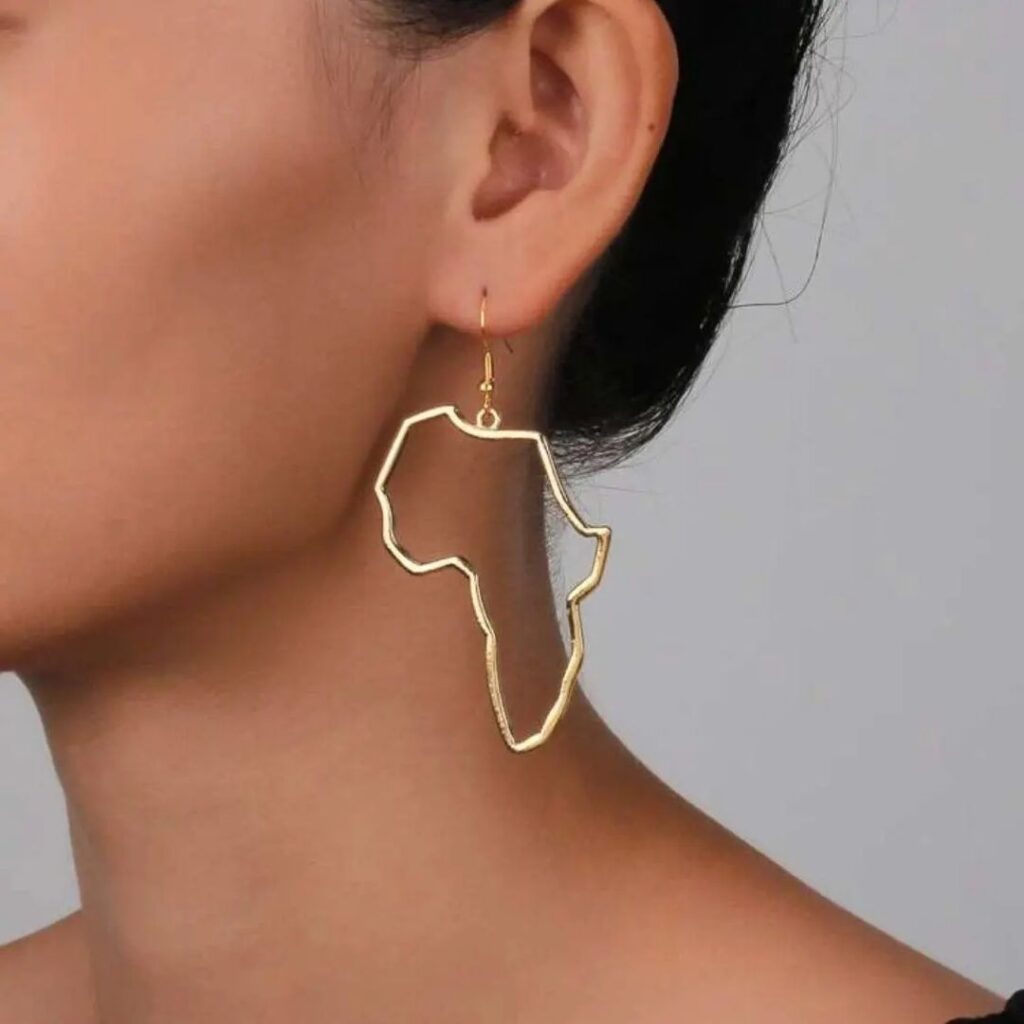 17 – Diamonds Are A Classical Choice
It is an accessory for every fashionista. If you look closely, the intricate detail of the diamonds makes this piece a one in a million. However, many people think that it will not suit round faces. You are absolutely wrong. The dangling effect of this piece will balance your face and will make it look small and petite.
You can wear them at any traditional Indian event with heavy attire and they will look gorgeous on you.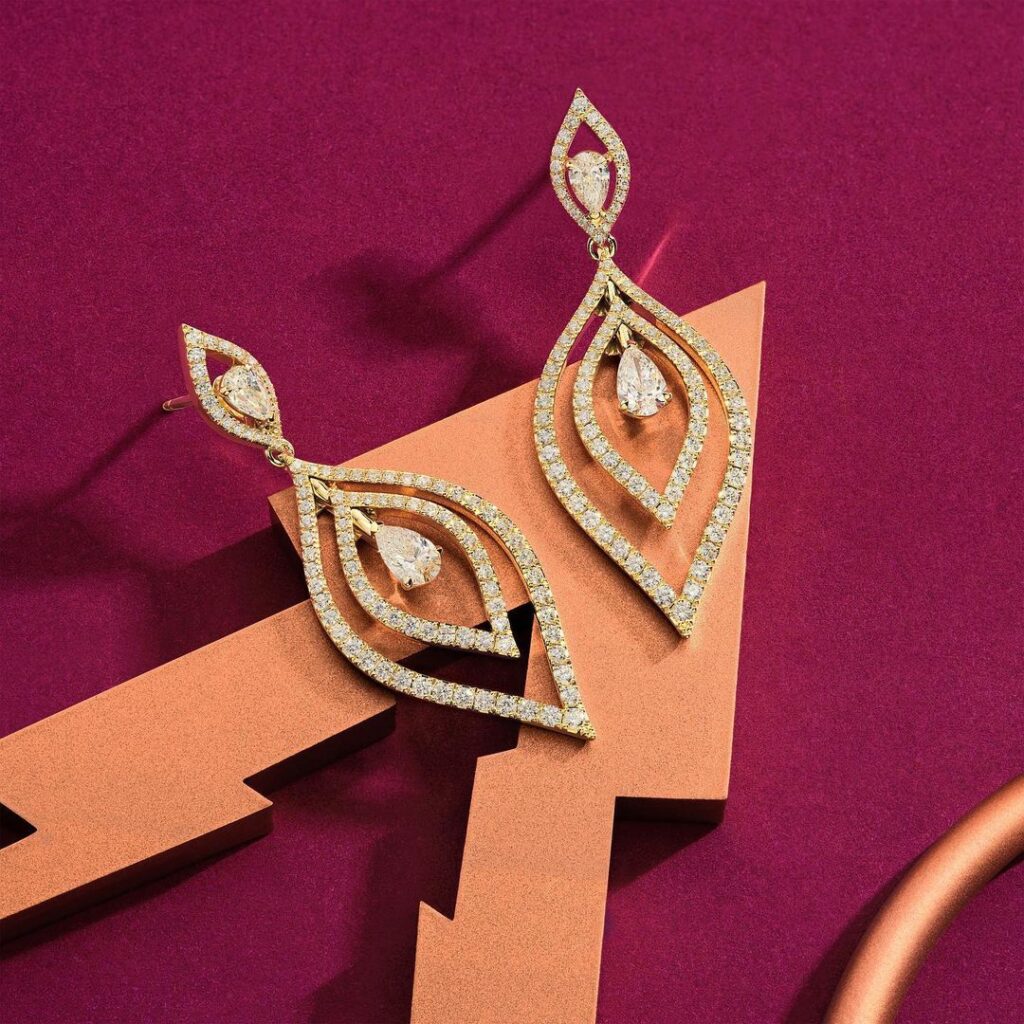 16 – Beaded Long Earrings for Aesthetic Looks
We all have heard of long dangling jewelry but how about you try something new that brings out variety?
Beaded earrings with different colors are the highlight and go with a number of outfits. You can get creative with this style and it suits a lot of skin tones as well.
It will draw attention to your jawline and will make your face balanced. How about you try a cocktail dress and match it with them? You will surely get a lot of people asking you about these jewels.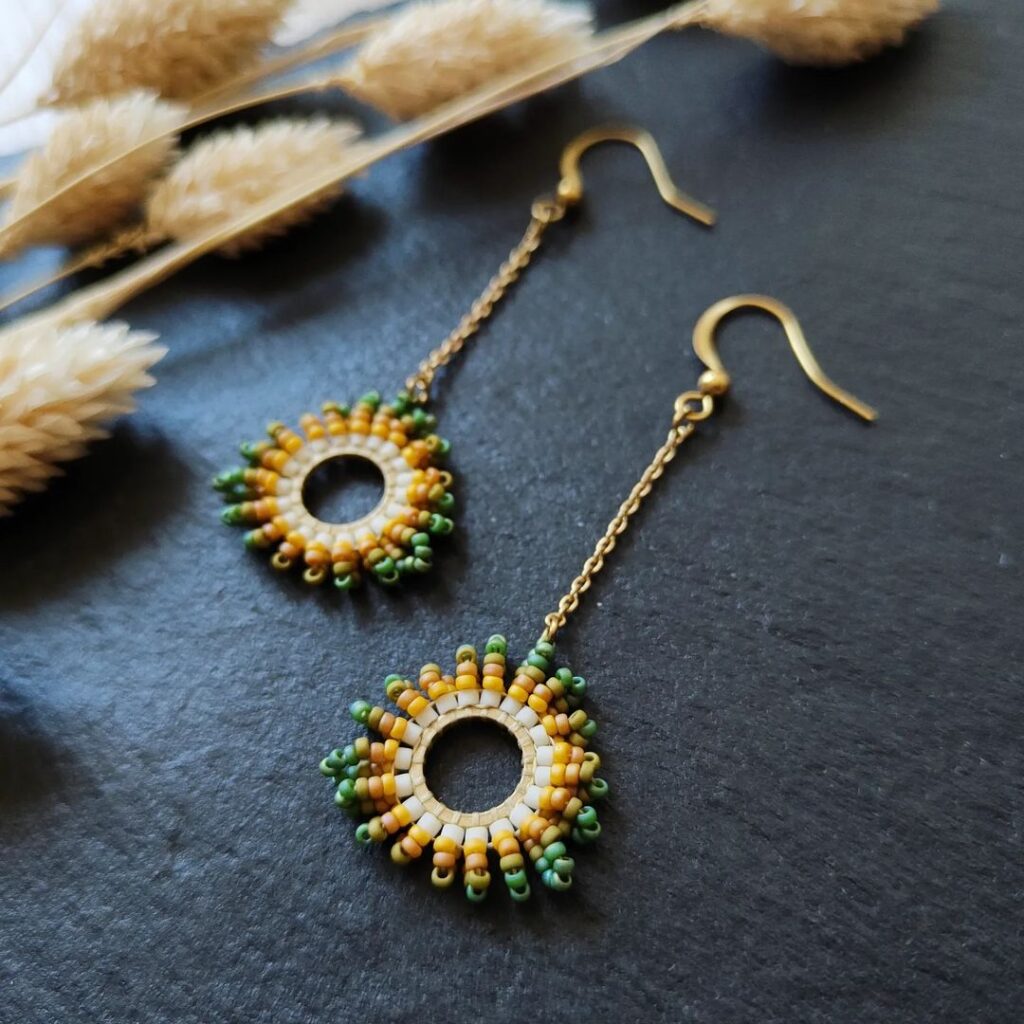 15 – A Mix Of Pink And Golden
It is made up of pink tourmaline and golden crystals. These are elegantly crafted and go well with a round face. They're beautiful without being fragile, and they wonderfully bring balance and are extraordinary. Envision them embellishing a maxi dress or being worn with a white t-shirt. Either way works, which is why we admire them.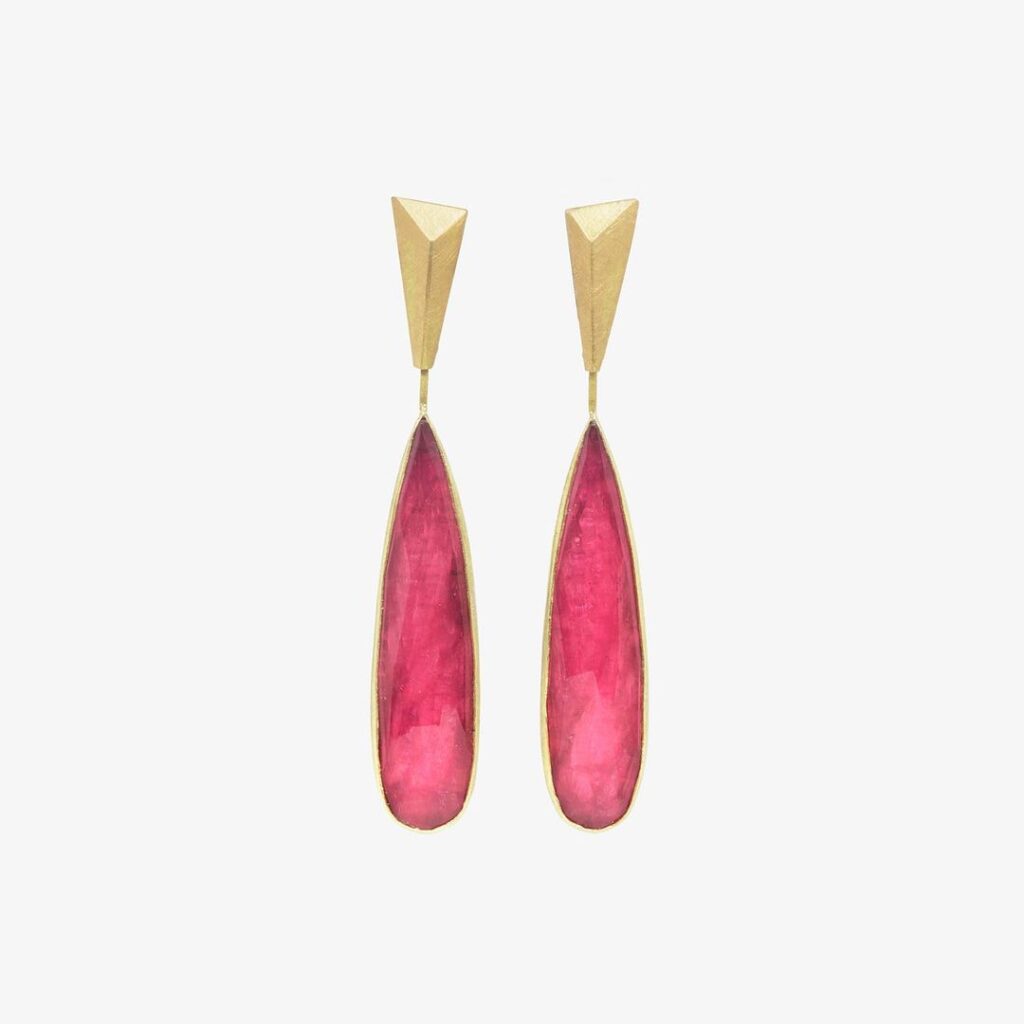 14 – Double Layered Leaf Earrings
The most unique statement on this list, and no doubt they grab your attention right away. The simplicity does not stop them from being classic. The double-layered patterns come in white and golden shades.
They are stylish enough to pair with a high-end outfit and trendy enough for grocery shopping. They are ideal for wearing alone or in combination with other jewelry because they are understated but pop out.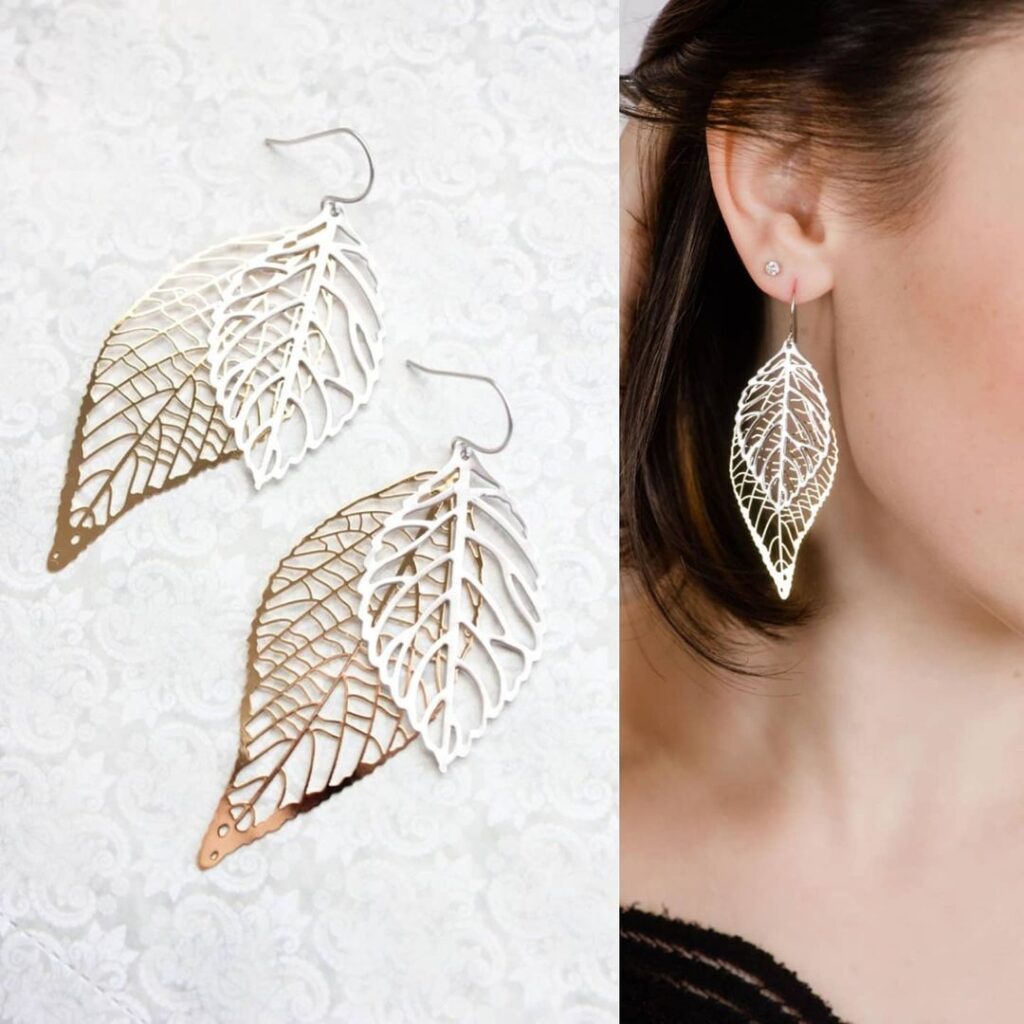 13 – Mismatched Long Jewelry
Who would not want to own these? No one in their right mindset would pass these earrings. This trendy, fashionable accessory for a round face is not your everyday wear. But they will brighten up your outfit with the glam they give you.
The mismatched shape with a touch of purple stone on the upper side adds delicate detail to the overall piece and makes it unique. They can be worn at weddings and festive events. You will look beautiful and graceful in them, so add them to your jewelry box.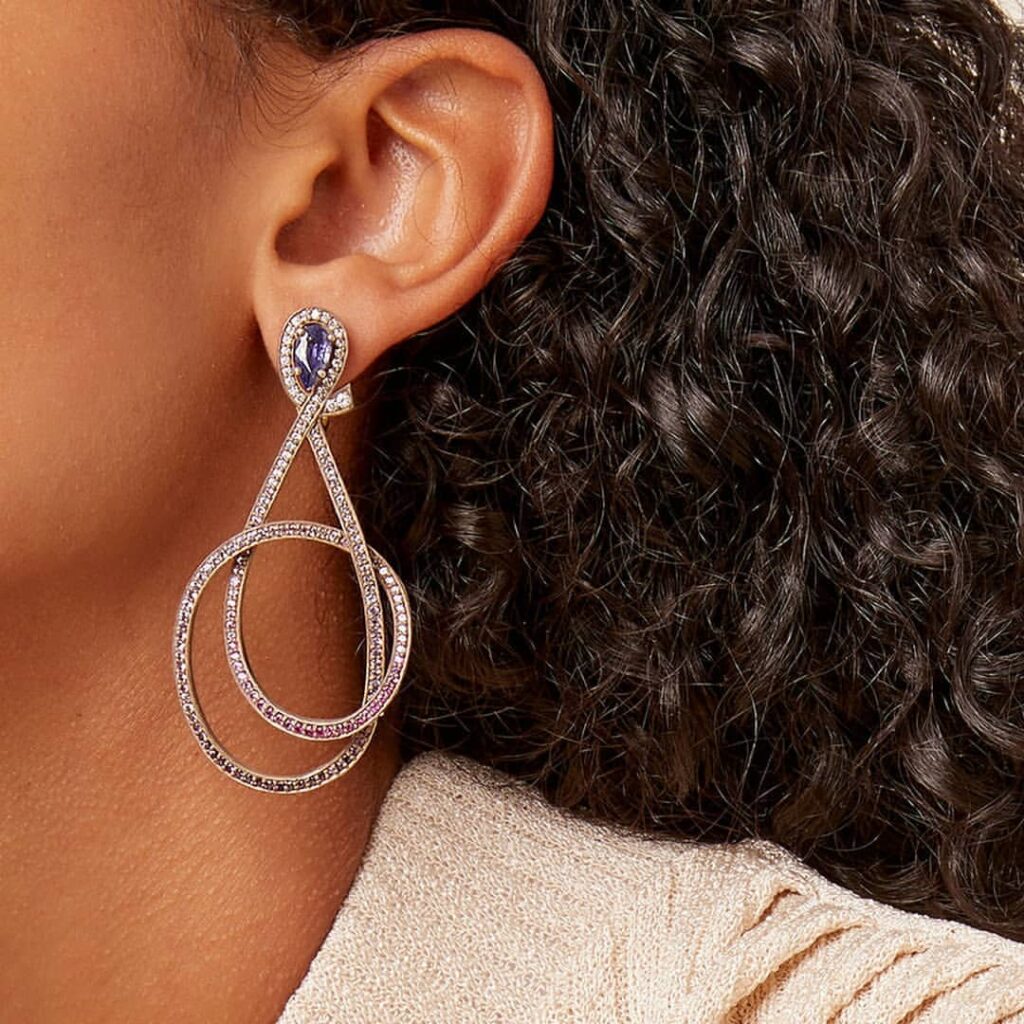 12 – Gemstones Earrings For Round Face
These Amazonite gemstones are your go-to option. They complement a variety of western and eastern dresses. Another thing that is considered a lot about this distinctive accessory is the type of gemstone it has. Amazonite is known for giving the wearer courage and bringing good fortune.
Who would want to miss these? They not only bring style but also meaning to your life as well.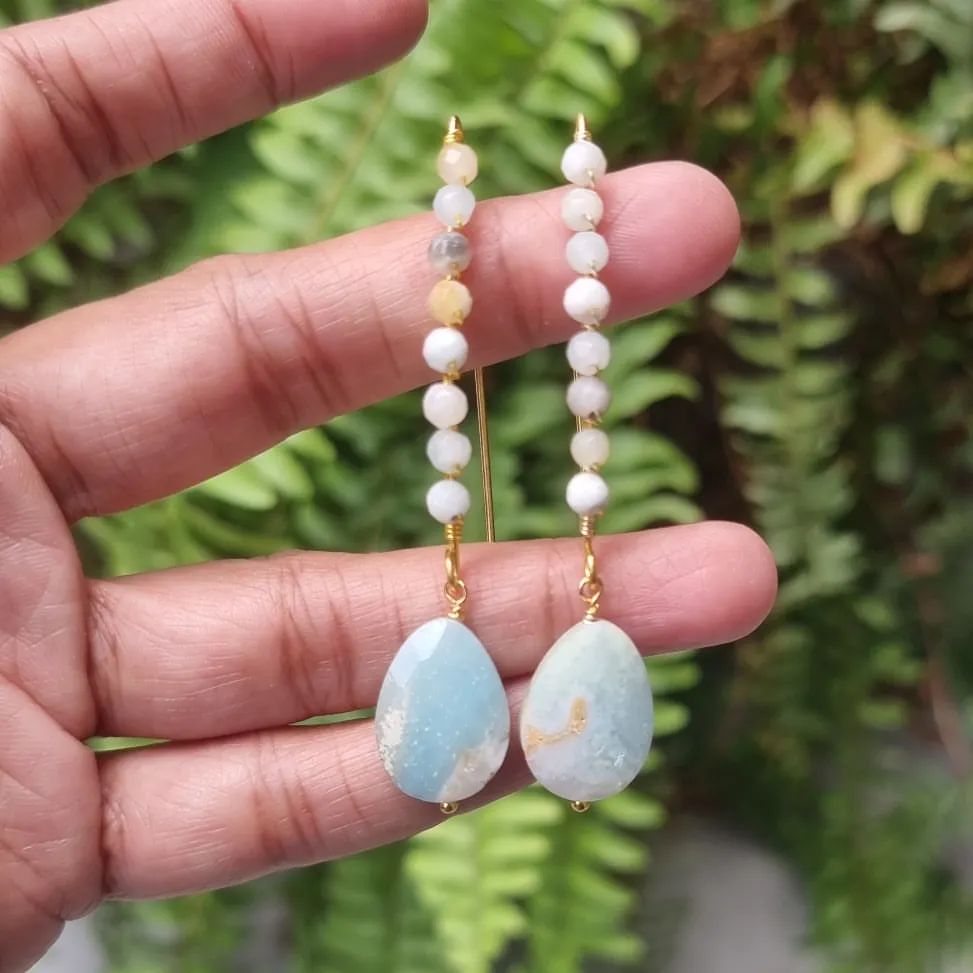 11 – Gold Plated Water Drop
Diamonds add beauty to everything, and earrings are no exception. This elegant yet simple accessory will surely turn the heads of many people. They go well with all of your ethnic attire. The lovely and detailed design on them will tie the whole ensemble together.
To draw attention to them and create a timeless appeal, tuck your hair back into a chic bun or tight ponytail. Moreover, water drops are ideal and convenient earrings for Hijabis.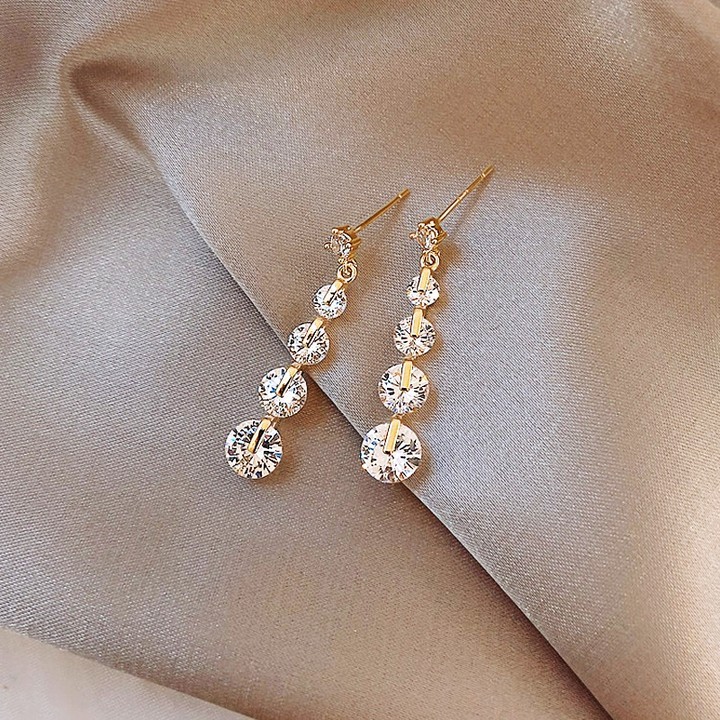 10 – Minimal Gold Earrings for Round Face
If you're seeking the finest earrings for girls that go with a wide range of outfits, this is your answer. They are versatile enough to transition from streetwear to formal occasions and everything in between. The gold color enhances the richness of this earring and makes it appear pricey.
The delicate design also makes it a perfect gift for your loved ones. One thing to keep in mind is to look after them with great care. Make sure that the color does not wear off.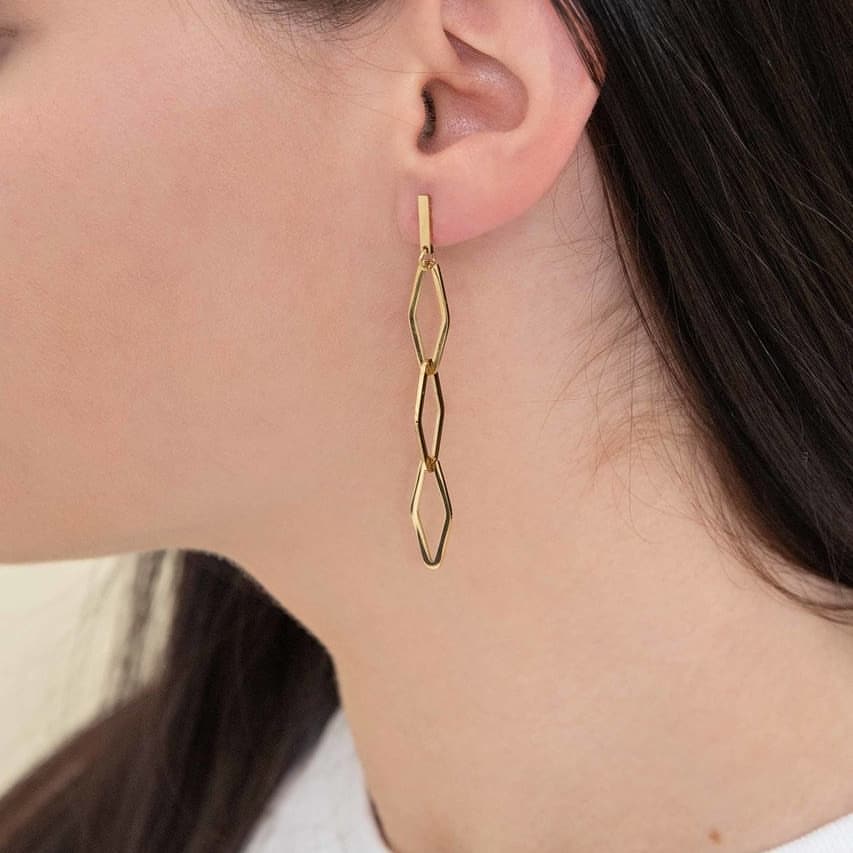 9 – Tassel Drop for Formal Events
It is a classic yet contemporary accessory that has been in style for a while and is here to stick. The long design makes it ideal for round faces and brings in balance and neatness. This tassel pendant looks super great when worn with a solid shirt, vivid lip color, and neat hair.
This lightweight piece appears both classy and modern. The delicacy with which it is arranged sure makes it a popular choice among the ladies.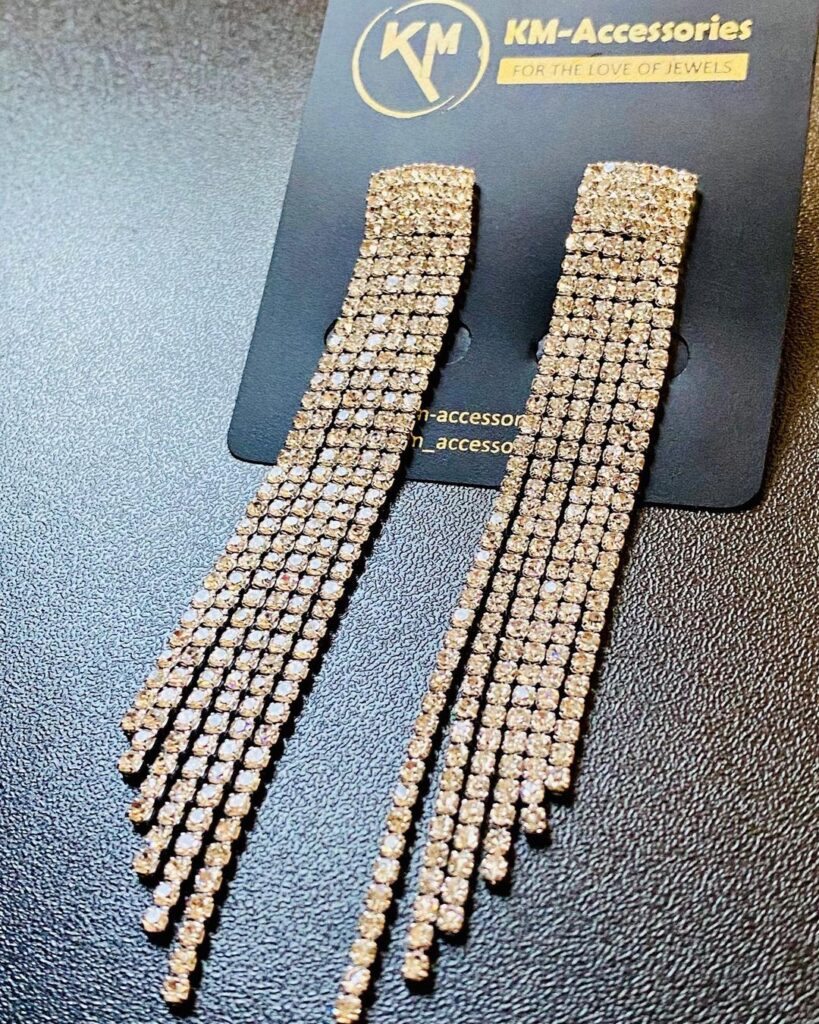 8 – Bringing Forth The Antique Vibe
There is a lot of detail in this piece. It gives a vibe of something mysterious and sacred. It has a porcelain disc that depicts the solar cross. Below this is a gorgeous Viking bronze strap end that brings forth the history associated with this piece. These details make it special.
These are very sturdy. However, to bring attention to them, wear your hair in a bun.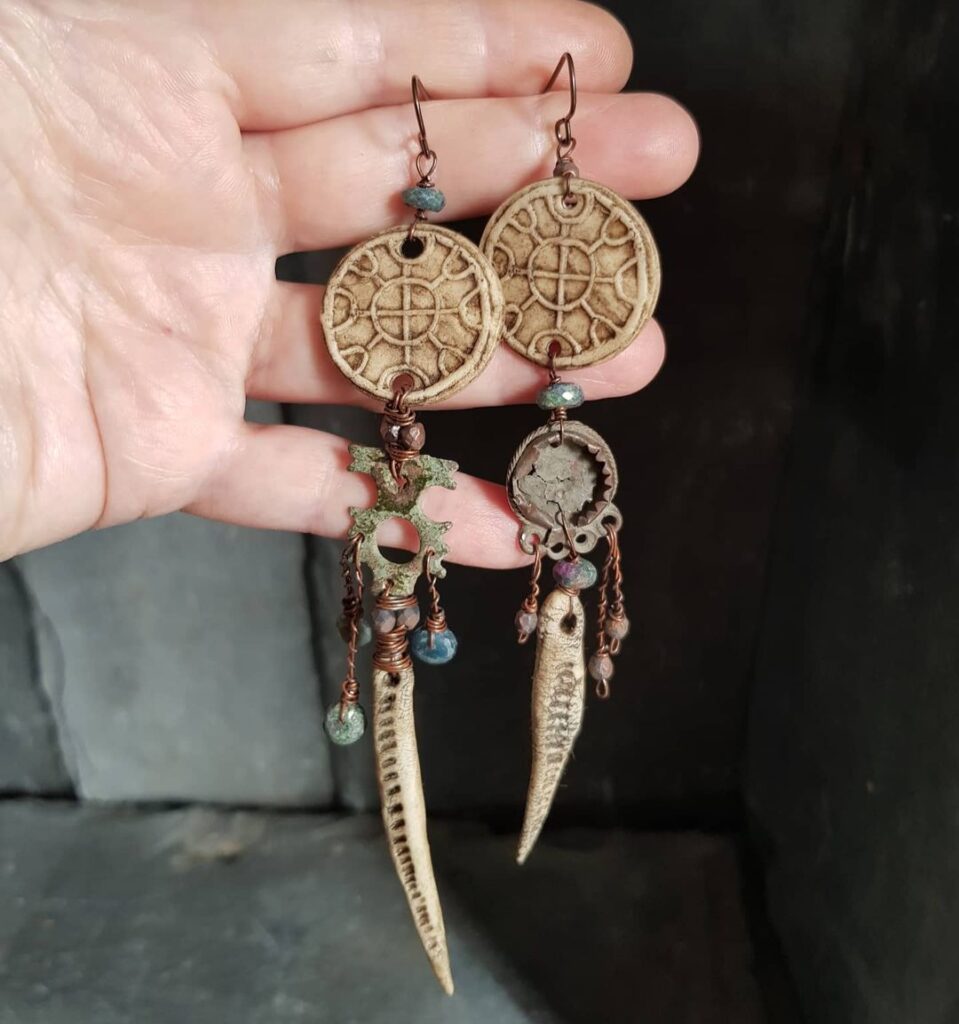 7 – Aqua Jewel With Lacy Gold Filigree
These colors complement each other very well. The detailed pattern of gold brings elegance to this statement. The pearl adds more charm to this accessory and will look good with people who have a round faces.
On the other hand, You can wear them with dark or pastel gowns and suits. They are a rare piece that would be a good look with a variety of outfits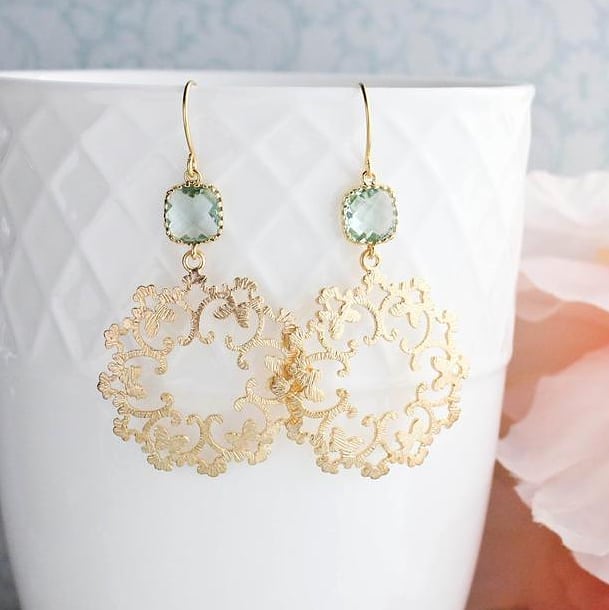 Take advantage of these unique jewels to diversify your look. A subdued design that captures a distinctively modern yet ancient appearance. The oval shape is no doubt the point of attention for this earring. They are a good match with any traditional or contemporary attire.
The sleek design will complement any hairstyle. You can charm anyone when you try them on with dark lipstick and a tight dress.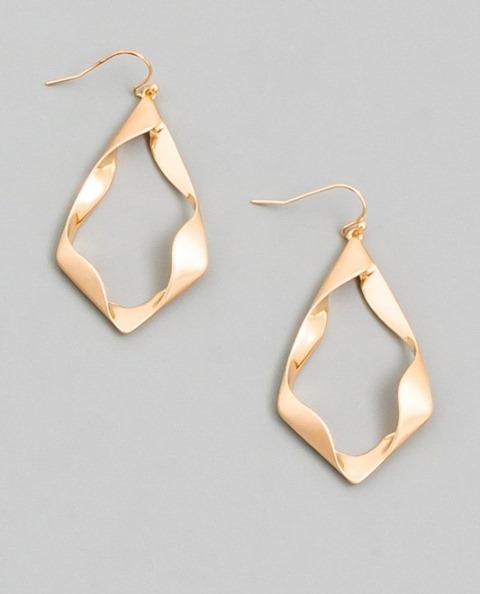 5 – White Jewel For The Win
Although they are simple but add personality to your looks. The stones are in a series and take up the whole space.
Try them out with red or black outfits and a sleek ponytail to bring out the detail.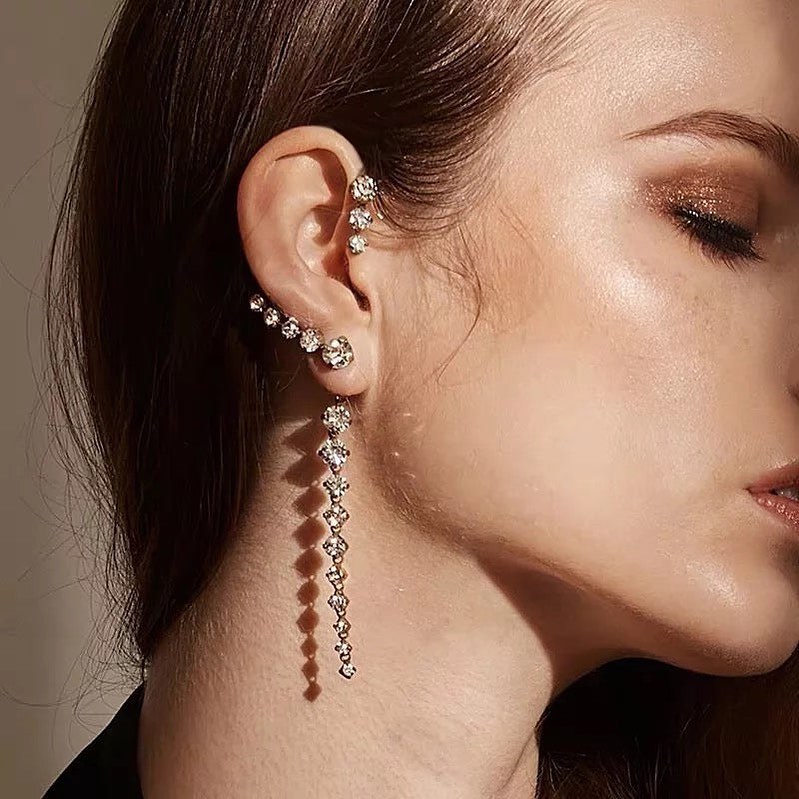 4 – Purple And Gold Danglings
The detail of how the golden chains encapsulate the purple pearls gives it a lovely touch. The small details make it an ideal choice for many occasions. Despite the fact that they could give the impression that they are exclusively appropriate for wearing to fancy meals or occasions, they are not. You can wear these with almost everything.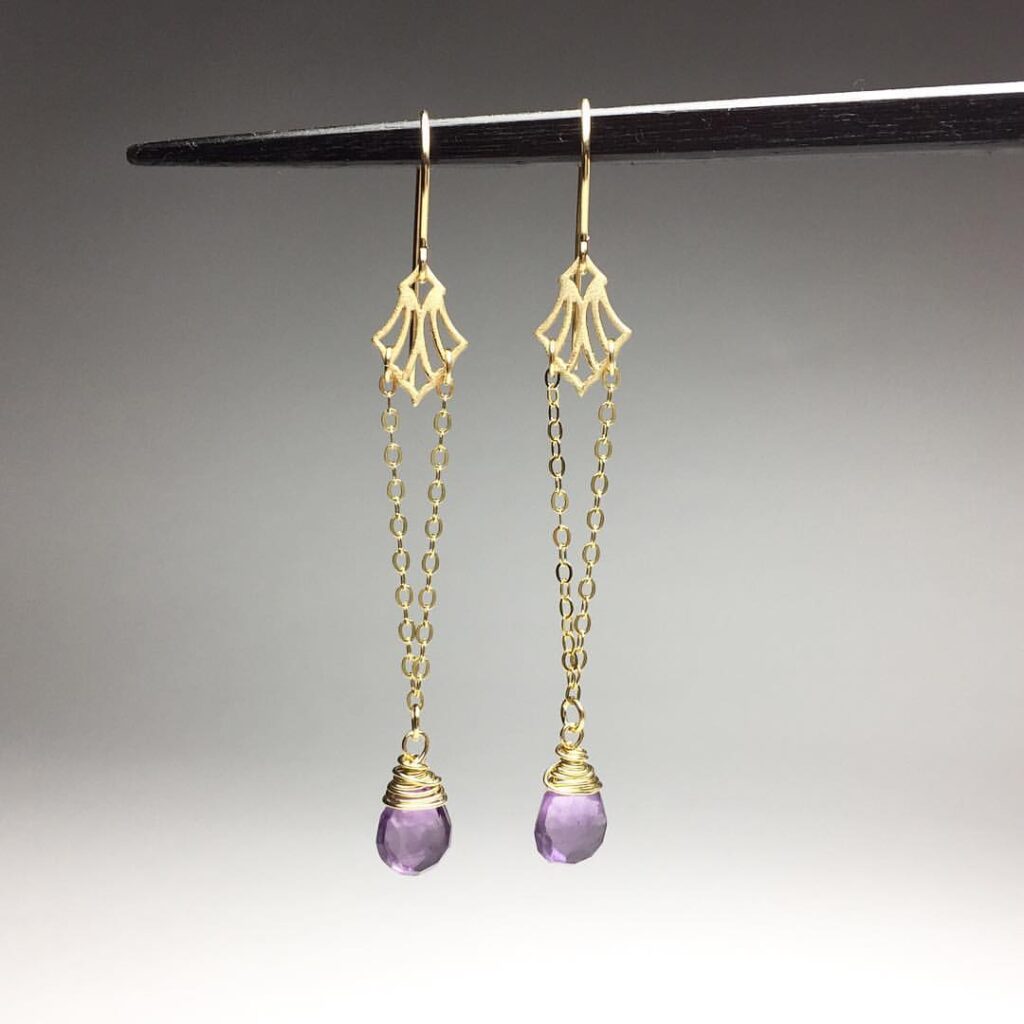 3 – Long Gold Earrings
Many people say that it is best to avoid round-shaped earrings if you have a round face. But these do not fall in that category. The long chain attached to these small round-shaped earrings takes away that effect and makes your face small.
You can wear them with a variety of dresses starting from casual to formal.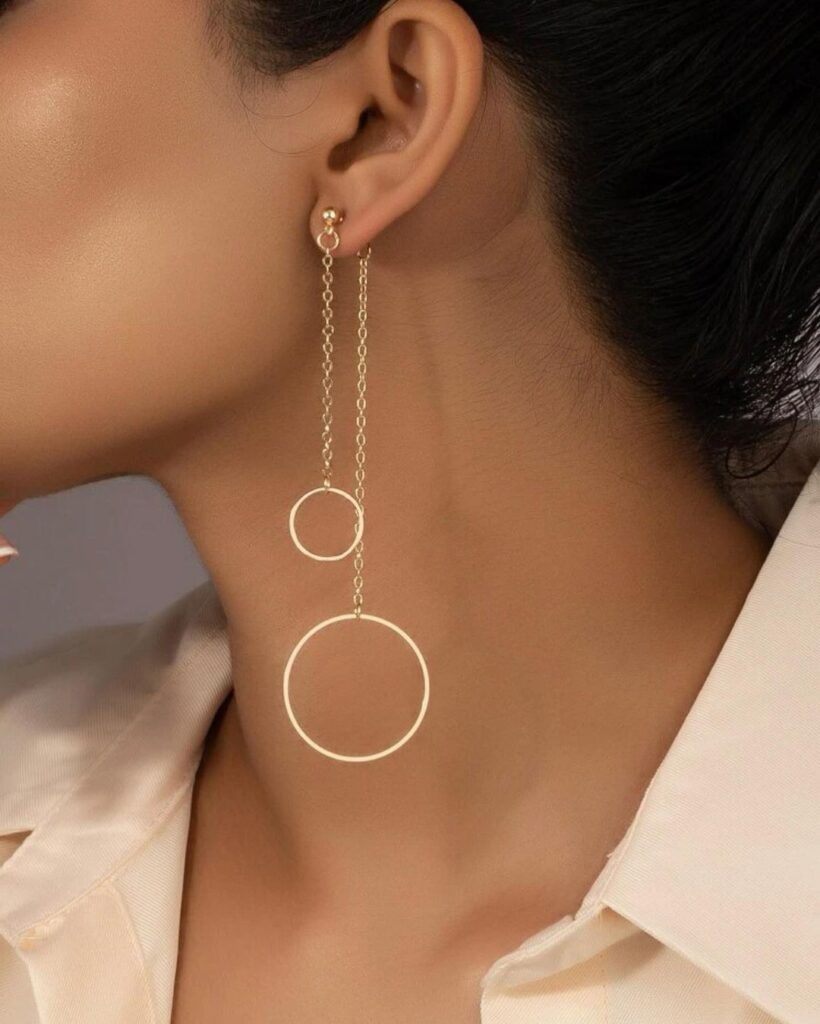 2 – Heavy Jewelry for Asian Weddings
We have listed down many earrings that fall on the minimal side, but what about those that have a lot of detail? Here are indian earrings for round face girls. The mix of colors like red and green makes it the ideal choice to wear with any traditional attire.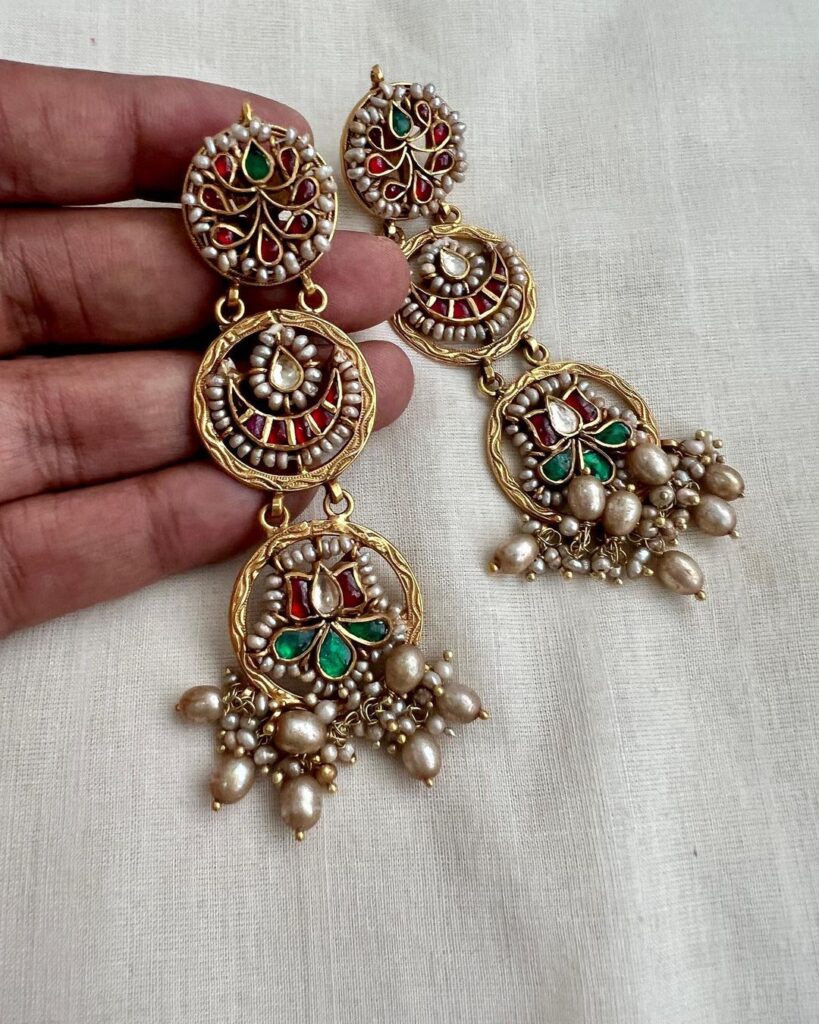 Round earrings with a lot of space are not considered to be a good choice for a round face. But these have a long dangling vibe that will highlight your best features.
Pair them with a black chic suit or turtleneck, and see the magic you bring on with them.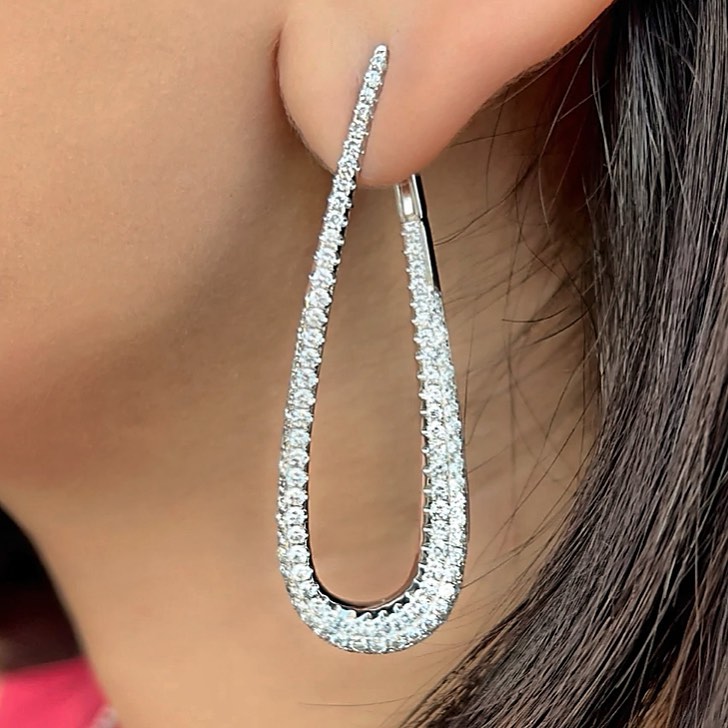 Q: Can round face people go for hoop earrings?
A: Big hoop earrings are not an ideal choice for people who have round faces. They will accentuate your face making it more round and chubby. Round faces can go for geometric or long jewelry that provide balance. If you are a lover of hoops, try to encapsulate the hoops with a long chain so that it does not ruin your appearance.
Q: What things should one keep in mind when choosing the earrings for round face?
A: Wide cheekbones and a comparable width extending all the way to the chin are characteristics of a round face. If you have a round face, opt for accessories that lengthen rather than expand it. Drop or dangle enhances the round curve of your face and gives it a longer and leaner appearance. They are also feminine and classy.
Q: Can round face individuals wear stud earrings?
A: Stud earrings typically draw attention to the breadth of the face, which is undesirable for a round face. You can lengthen and slim down your face by wearing drop or dangle earrings. Avoid wearing huge circular studs, hoops, or button studs because they will just highlight your roundness.
Tooba is a freelance writer who offers ghostwriting and blogging services. Her niche is fashion, beauty, and lifestyle. When she is not writing, she bakes a cake.