How to wear a Bralette. Bralettes seem to be making a huge appearance in the world of fashion and for good reason. A simple garment which certainly brings elegance to the whole get up.
So what is a bralette? Well, basically a type of crop top which doubles up as a bra. Great for summer outfits and spring attire and definitely a head turning item to wear to parties. Whether you wear them with shorts, skirts, trousers or tanks, due to how versatile they are, there is always a unique way for women to wear a bralette. Some women may feel a bit self conscious about wearing bralettes as it is a break from the normal bra and top routine but no need to fret 🙂 Women everywhere of all shapes and sizes have mastered the art of the bralette so you can wear yours with pride and confidence. Dress them up or keep it simple. Go for a more saucy look with strappy backed ones, or keep it casual with simple yet elegant lace.
But what are the best ways to look confident in bralettes Without showing much of your body? Can you wear them on their own? What styles are available? Outfit Trends brings you 20 great ideas what to wear with bralettes.
Different Ways of Wearing Bralettes for Everyday Outfits
#20- Summer Style 
White lace bralette with cargo style shorts. perfect for beach wear.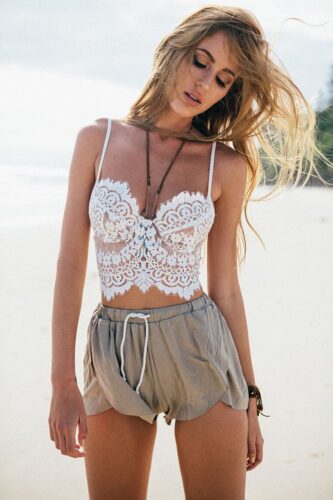 via
Do check out [highlight]20 great ways to rock a braless look – how to go braless[/highlight]
#19- Alternative Loli Girl Style
White open back dress with multi back strap bralette in a contrasting black. The high heeled ankle boots go beautifully with this look.
via
#18- Summer Beach Style
White opaque and lace bralette paired with a beautiful floor length yellow skirt. Awesome look for on holiday.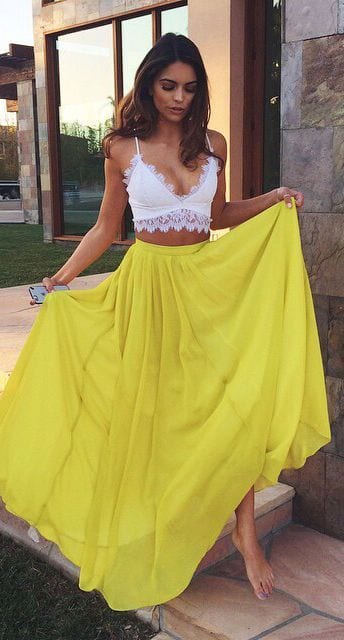 via
#17- Cute and Simple Look
Simple black opaque bralette combined with an easy on the eye striped, fitted pencil skirt. A great look for a night out.
via
#16- Street Style
Casual look with cheeky lace bralette under a grey deep V jumper. Paired with black jeans, combat boots and leather jacket makes for a look with attitude.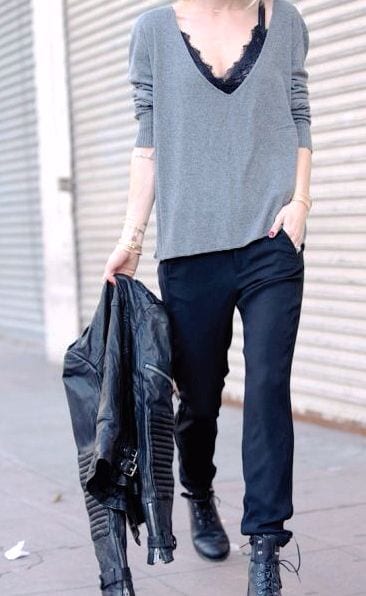 via
#15- Minimal Look
Perfect for students, this look combines neutral colours with natural floral patterns. Lace and cotton fabrics make it even more of a natural outfit. Sandals give that free and almost boho style.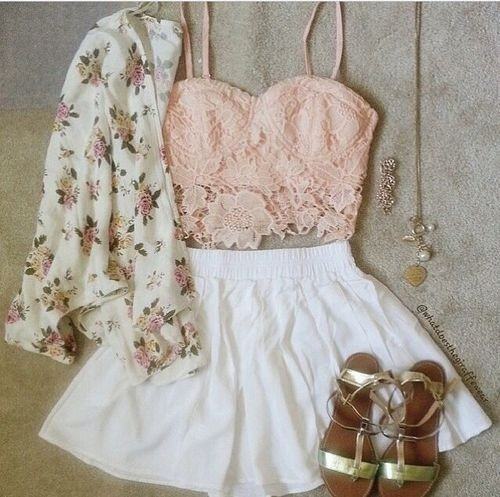 via
#14- A Saucy Look for Spring
Raunchy look incorporating all white garments. Lace bralette with high split skirt and over shirt. A simple necklace adds a touch of elegance.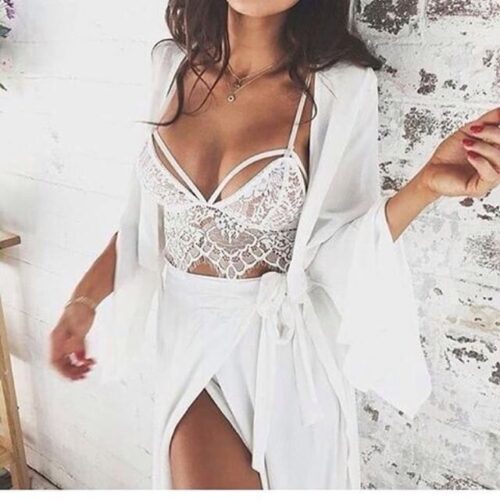 via