Booties with Jeans. Girls love wearing jeans as they are so convenient and comfortable. Moreover, you can wear them casually as well as for formal events or parties. It might get confusing in winters to decide which shoes to  wear with jeans, since you can no longer go for those sexy heels, sandals and other such options. In such times, your boots become your best friends. While they keep you immensely warm in winters, they can also make you look like a star. So here we'll be sharing some amazing ways to dress up with jeans and boots, you'll get to know the different types of boots available and which type of jeans they look best with and you even get to see some celebrities wearing their favourite boots with Jeans.
Best Boots to wear with Jeans
Read on and also check out some amazing images of girls who have dressed up in jeans and boots in a fabulous way that you can easily replicate.
#20- Stiletto Boots
These boots are perfect for formal wear and you can even wear them to work, depending on the type of work environment.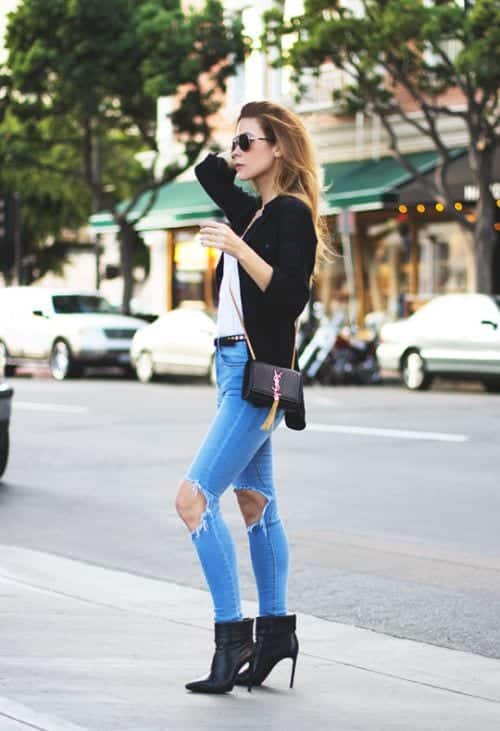 Also check out [highlight]Trending heels which should be a part of your closet[/highlight].
 #19- Animal Print Cut-Out Boots
Here is a really sexy pair of cut out boots in leopard print.