Earrings for Short Hairs – Accessories are known as the exclamation point of woman. At times when the clothing or the dressing isn't done well, accessories take the stage. The major accessory that adds charm to the outfit are earrings. They are like vitamins to fashion. Usually earring trends are not  much discussed. We bring you 25 Best ideas as what earring should be worn with short hairs. We must not forget the earlobes when getting dressed up.
It is pertinent to mention that it is not only about the accessories that you wear with short hairs .Complete outfit must compliment your look .For this you must read 25 ideal outfits to wear with short hairs.You might not need to worry about neckline but earrings play a great role in fashion. For all the ladies out there who have short hair and don't know how to style earrings must read this post. With short hair you need to make sure that the earrings worn are appropriate and go well with the face cut.
This season you will see the emergence of chandelier earrings. They look absolutely gorgeous with short hair. Studs are not out of fashion but sometimes you need to wear extra bling.  Many of the women don't have much knowledge about earrings that look great with short hair. There are certain ways and rules to be followed. For your ease, we have chosen the trending 25 styles that will help you choose the best pair of earrings that goes with small hairstyles.These earrings are perfect with tomboy outfits too.Do check out 20 Cute tomboy outfits that are trending these days.
Pictures of Short Hair women Wearing Earrings
1- Rocker chic cuff earrings.
Edgy fine hair cut and rocker chic earrings. Best way to style earrings for a party look.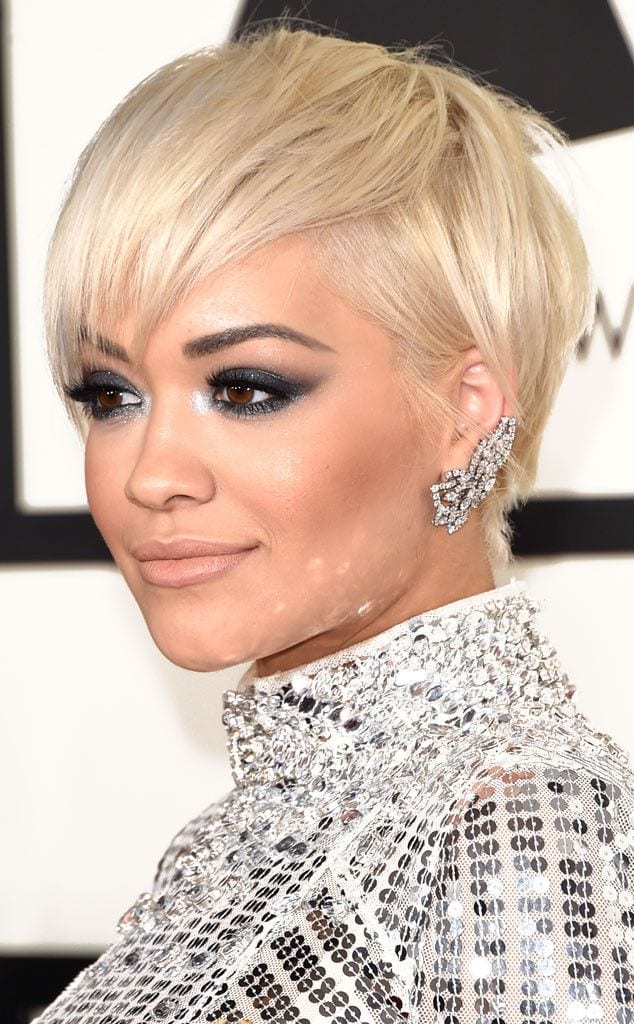 2- Vintage Long Earrings
Tassle earrings looking great with short straight cut.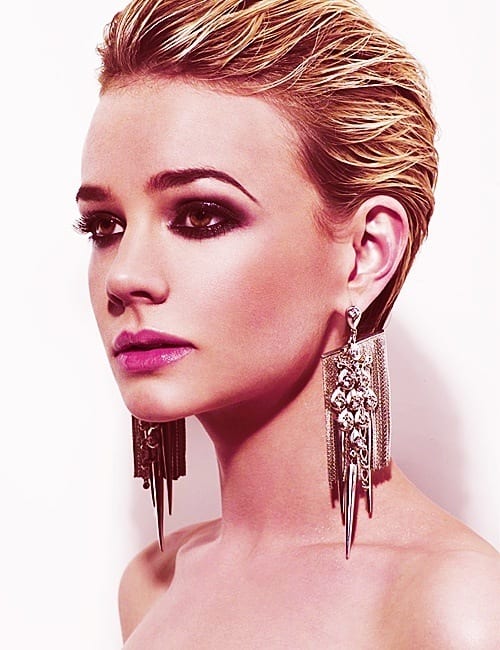 via
3- Ear Lobe Labret Studs
Studs can never go out of fashion and they look fantastic with short wavy hair.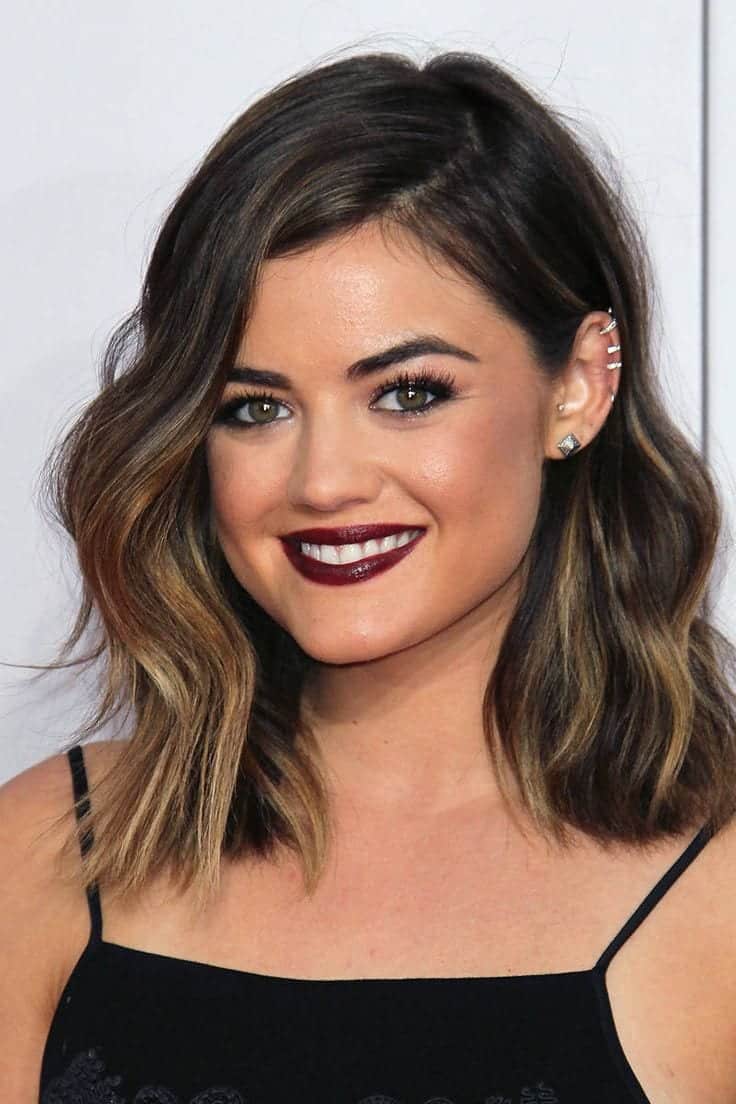 4- Long Beaded Earrings
Beautiful white beaded earrings with short length hair.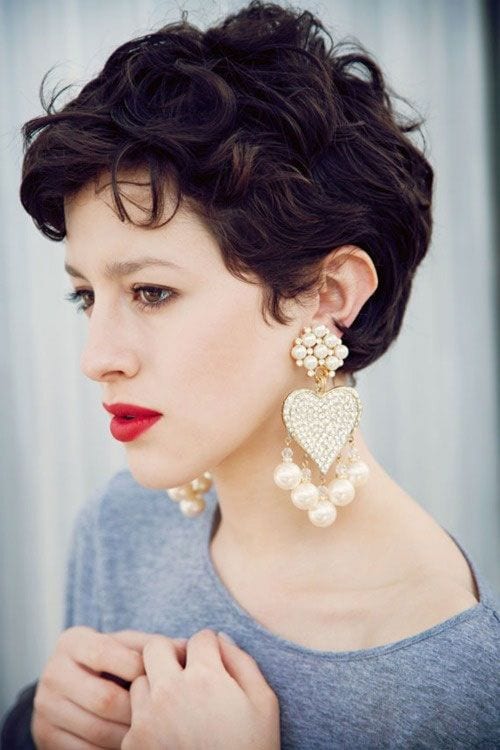 5- Silver Bling Earrings 
Extra bling adds life. Silver earrings looking perfect with grey hair.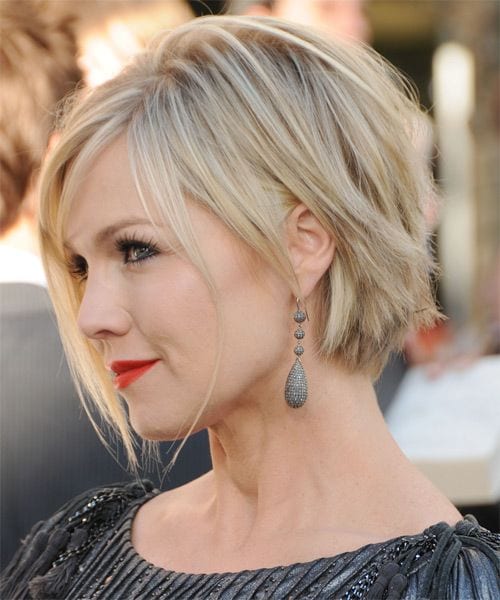 6- Loop Earrings
Loop earrings are best to wear for a casual look.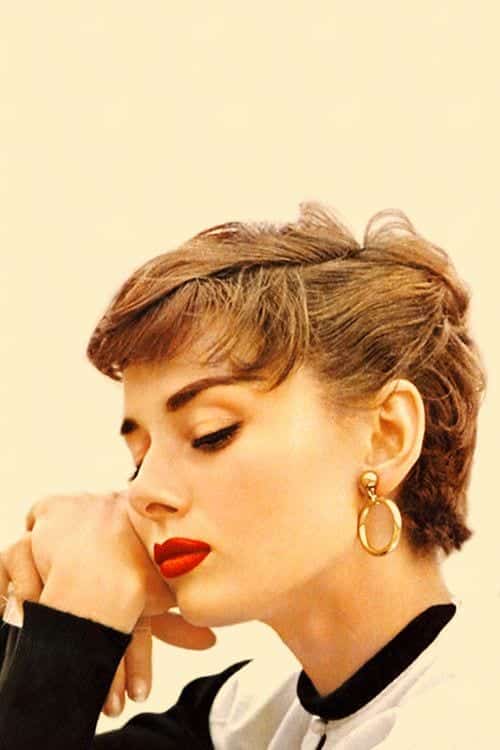 7- Flower Metallic Earring
Short bob and metallic earrings, perfect style for a simple look.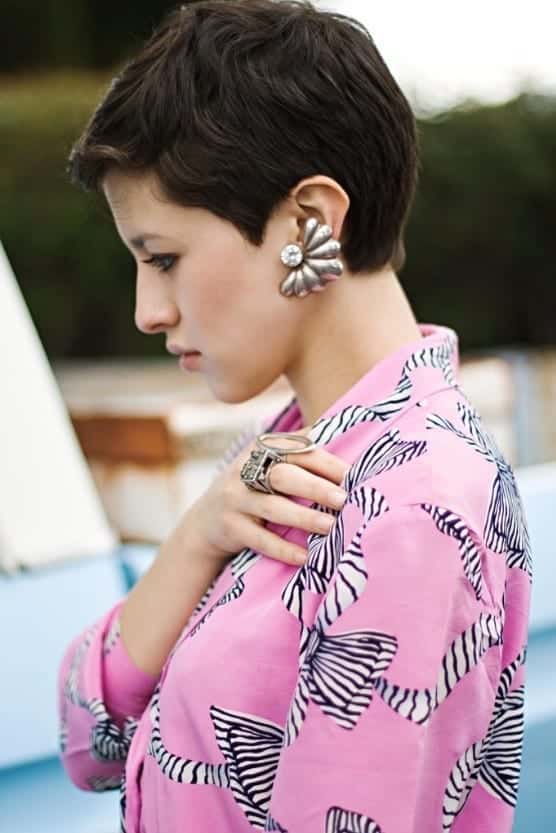 8- Bridal Silver Earrings
This gorgeous lady looks amazing with bridal silver earrings. SHe is wearing beautiful perly heavy earings that comlete her bridal look. With these kind of earings you can do a messy hair bun on your special day and you can also go for cute and matching bridal dress to match this earing idea. It is always a good idea to match some kind of accessory with your dress but for some accessories you can wear contrasting ones too.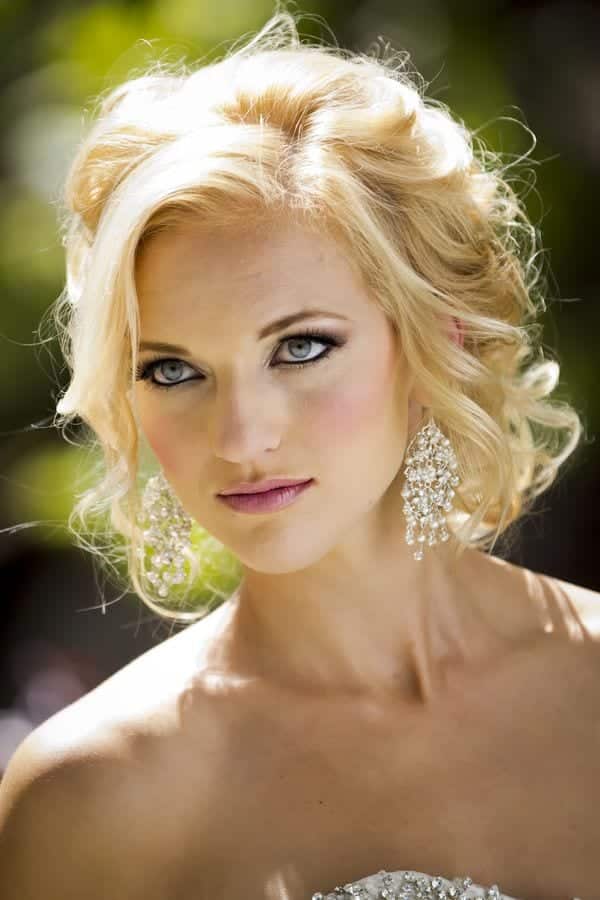 9- African Inspired Geometric Earrings
Geometric earrings can never go out of style. They look perfect with any kind of dress and any kind of hairstyle. OFr example if you are a girl who loves to go for short haircuts like tomboys cut or even pixie cuts then these kind of earings are perfect for you. For perfect look make sure to wear dress that has geomatirc and tribal print on them.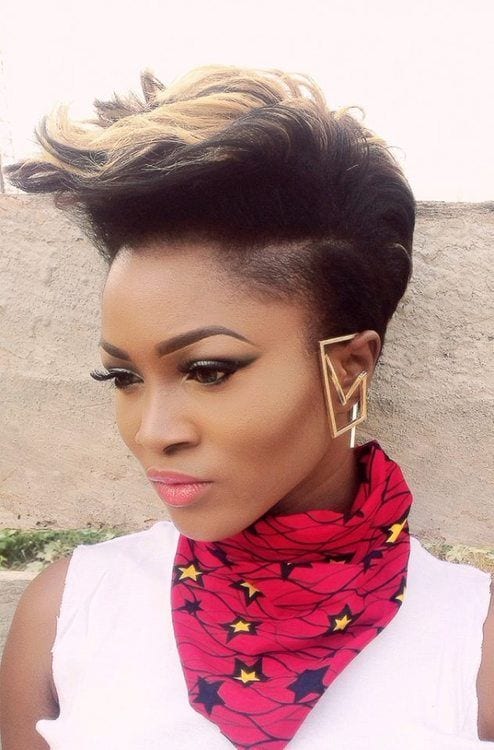 10- Silver Ear Cuff
This beautiful rocking this look with black short wavy hair and ear cuff. Everyone in this modern age is wearing these ear cuff. They are mostly worn only on one side of the ear not on both side and that is the beauty of them. They are available n veriety of different colors and patterns in leading fashion stores like forever 21, H&M etc. Do try to but bigger ones to make them prominent on your face.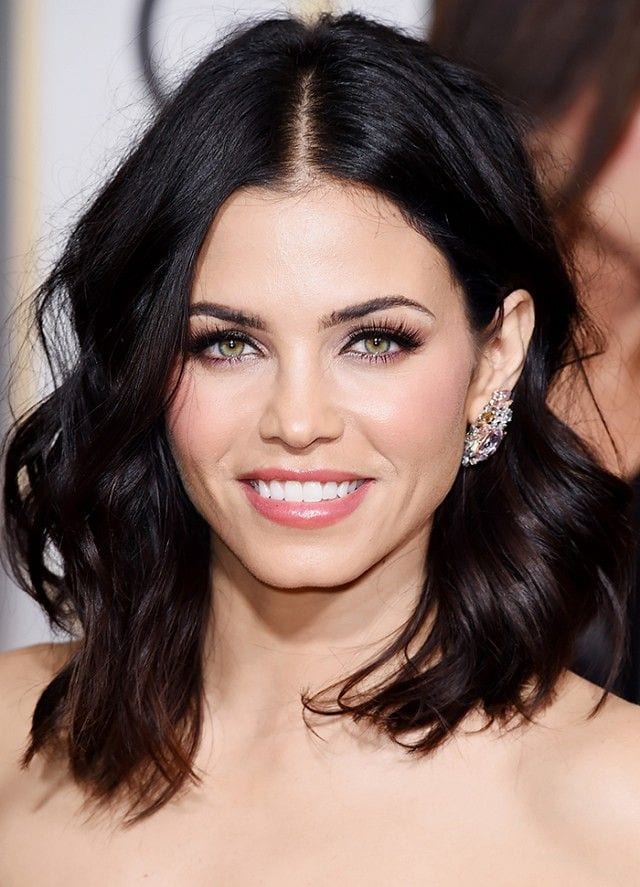 If you have blonde hair then you must wear lighter color earrings. Shades of silver and turqoise would do great. For black short hair you can wear studs, squared earrings and diamond cuff. Make sure that the color and design suit your hair cut and face cut. If you plan to wear long earrings then keep it simple and don't go over board. Small studs will never go out of fashion, for a simple casual look they look great. It is always very important to know the right kind of accessory  that goes well with the face cut. Long chanderlier type earrings look gorgeous and should be worn on formal dinners or weddings. Do try out these styles and let us know which one you liked the most.
 Miley Cyrus Style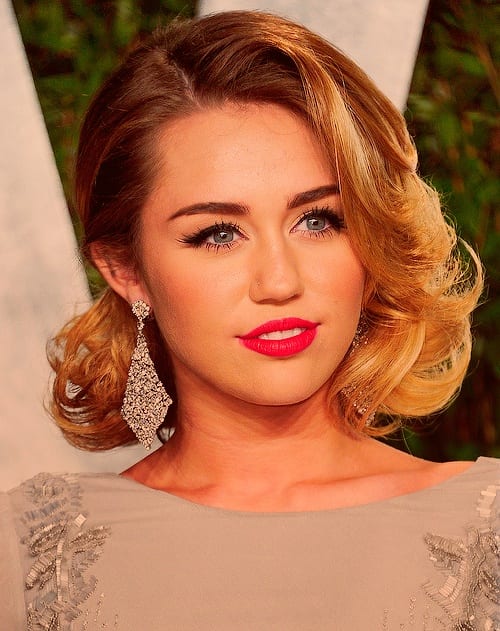 Jennifer Lawrence 
Jennifer Lawrence is known for her simplicity and  lovatiy fashion sense. She is always said to have worn the best dress in the red carpet and in any kind of film awards. The kind of the hairstyle that she has, she can easily rock cute but a little bigger tops. The ones that have bigger studs than the front part.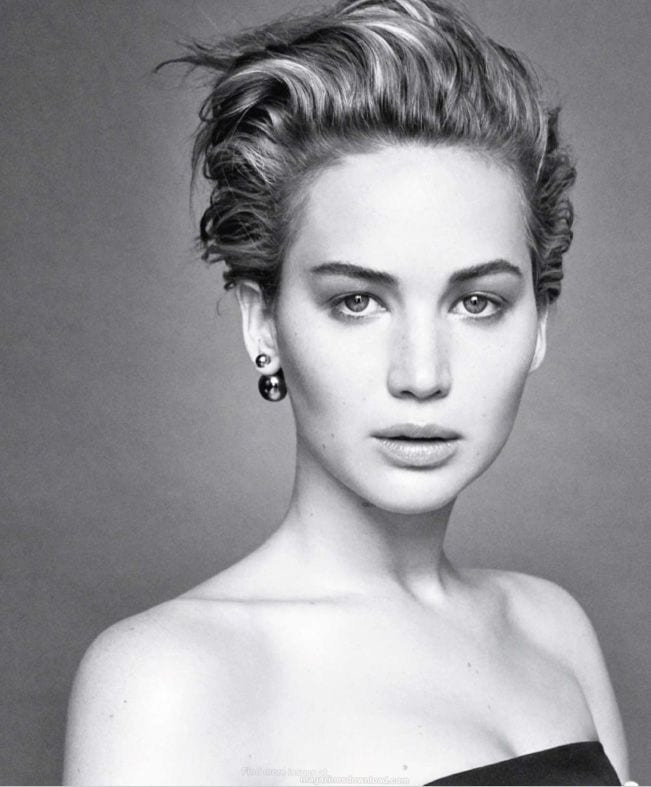 Multi Earrings Combo
Why always wear one earing or tops when you can wear more than one? yes, if you are an ear piercing person and you love to wear one than one earring at one time then this style is for you. Find yourself different cute pairings and wear them all at once depending on the number of piercings that you have.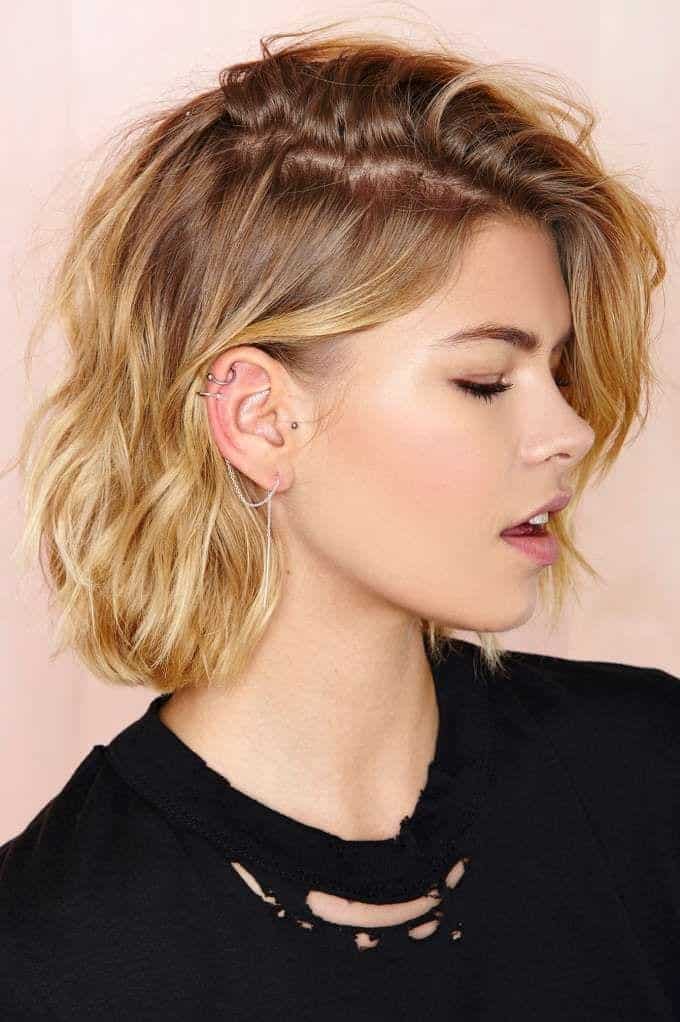 Kristen Stewart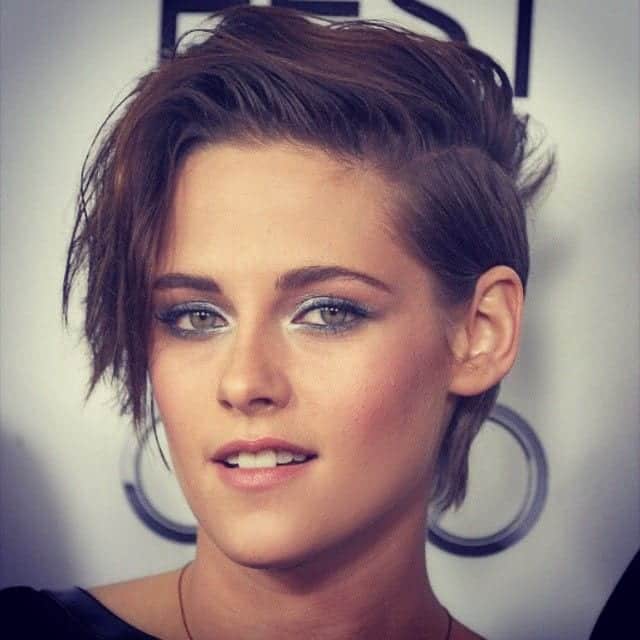 Earring with Bob Haircut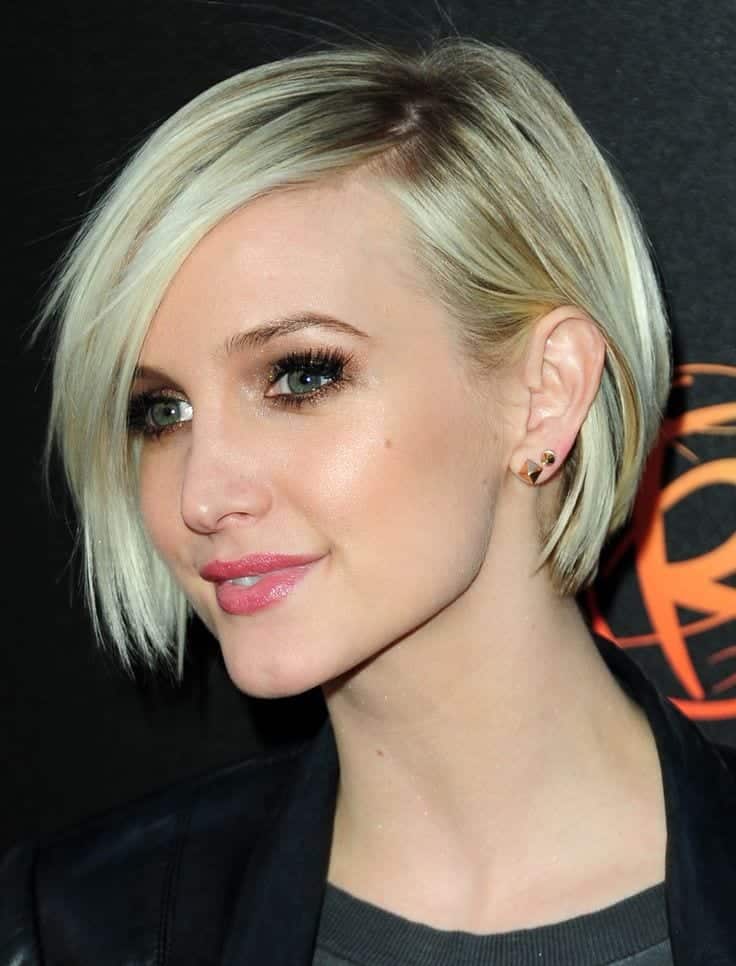 Emma Watson
emma Watson is always seemed to be wearing ring styled small tops that look very elegant and spacious on any girl. They are available in variety of different colors and types for you to choose from. the tops  that are most used are silver ones with cute little beads on it.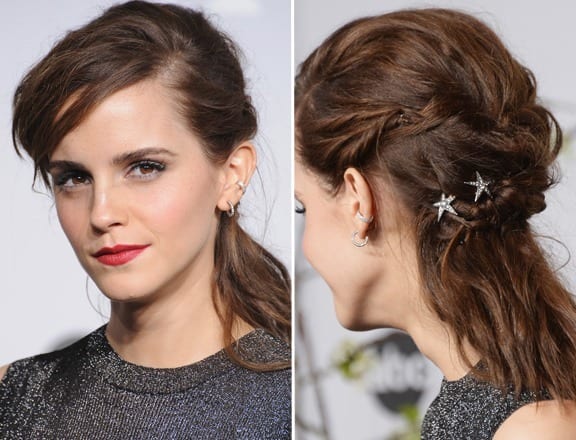 Earrings with Short Black Hair
We know that emo is all about wearing black all the time. If you are to go emo then wear black dress and everything in black eerytime you want to go emo. For girls who have extra short hair and are extra fair then waering jet black tops is the best option for you out there.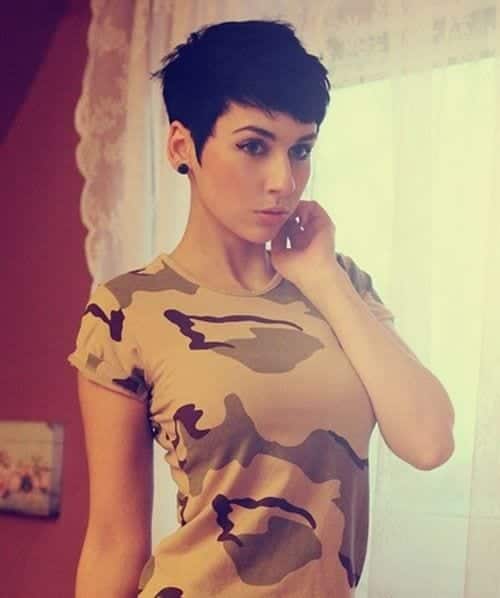 Party Jewelry
 Long Earrings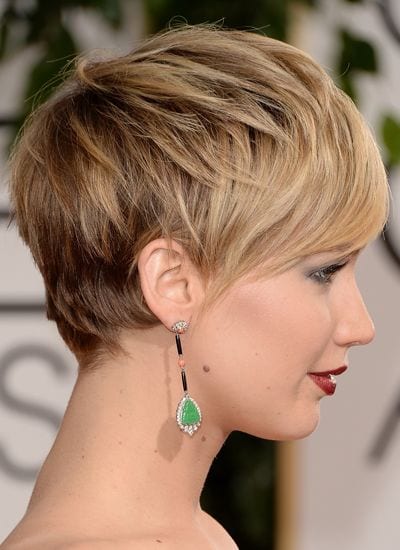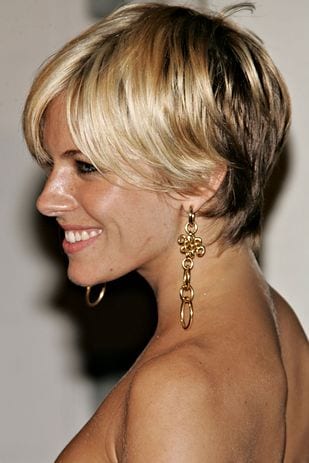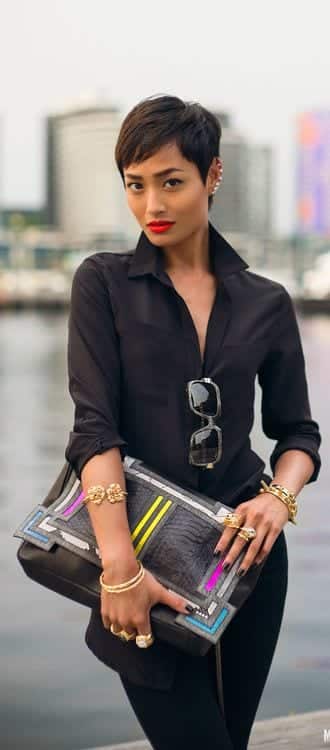 Unique Style earring
Alot of women and girls are inspired by unique boho type things like snakes, owls etc. For this earing type you can wear snake earrings that are elongated and look extra stylish on any kind of girl. For you wear them in black color of in any dark color to give full vintage and unique look.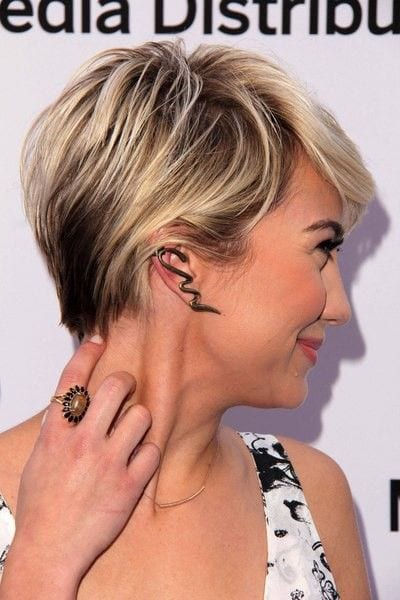 Celebrities Style