Easter Outfits Ideas – Easter signals the height of spring with little lambs and baby chicks bouncing around, Easter eggs appearing in every household and the season's flowers coming into full bloom. What would you wear for Easter? Which colours are suitable and attractive? How would you do make-up to fit in with this season? Outfit Trends bring you this article to help with these queries.
Easter Make-Up and Hair
Keep make-up for this annual celebration simple but creative and bright. Colour trends include pastels and naturals such as purple, pink, yellow and blue. You would benefit from a simple pastel eye-shadow and a dash of pink lip gloss. Lip gloss is better than lipstick for this season as it is more subtle and will give your complexion a natural look. Add a hint of blusher for depth; it will also shape your face accordingly.
Hairstyles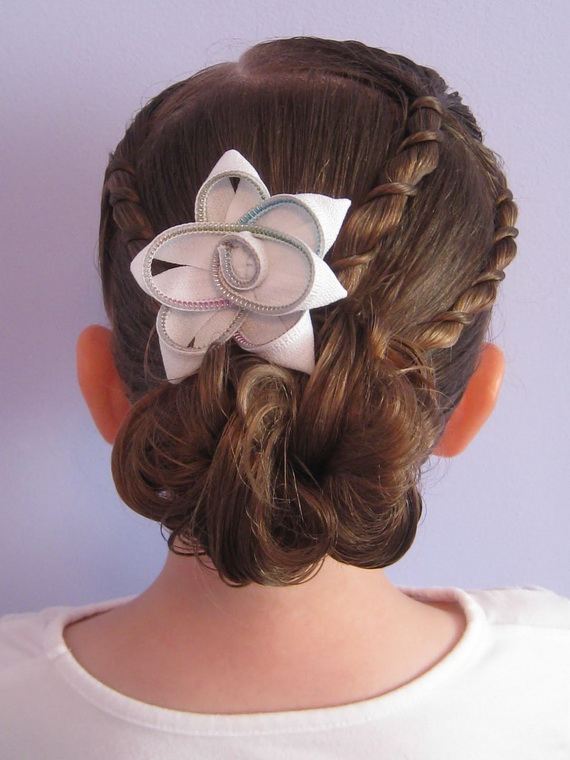 Easter hair styles are very pretty and perfectly groomed. Plaits, buns, flowers and bows are all frequently seen during this time of year. Natural looks are just as good as prim and proper hair dos although make sure hair is clean and brushed properly. Great Easter hair styles can include accessories such as bows, headbands and colourful floral clips so why not give you hair some Easter TLC and add some to your desired look?
Easter Dresses
Simple V-neck flowing dresses are perfect for showing off feminine figures during Easter time. Ideally they should be in floral or pastel prints and in light fabrics such as cotton. This will keep your style alive and in keeping with the light and bright season of Easter. Match this outfit with a bright pair of peep toe heels or sandals and accessorise with colourful jewellery and bags. Why not add a sleek and tailored blazer or cardigan? This will not only keep you a bit warmer on chilly spring days but will enhance your outfit style by creating volume with layers.
If you are a bit more reserved when it comes to outfits why not go for a pair of straight, boldly coloured trousers and match them with a nice plain tank or vest top? This will give you a feminine look as it is quite figure hugging without being over girly. Again, you can also add a blazer, bolero or jacket for extra volume and shape however make sure they are in keeping with your trouser and top combo.
Easter Footwear
Peep-toes, sandals and heeled pumps are favourites for this time of year. Flat sandals will give an outfit a natural and classic look whilst heels will add a more poised and confident boost. It is acceptable for shoes this season to be accessorised with bows and flowers however do not overdo it! Too much detail can look overwhelming and can stray away from you look you are trying to achieve.
The images(courtesy Chicisimo) below will give you an idea on how to create your own stunning Easter outfit.
2016 Easter Outfits Ideas for Girls
Lace Dress for Easter
Easter Costume
Short Dress to wear on Easter.
Pink Dress.