Top 10 Men Formal Shoes Styles. Dressing for the part you wish to play in the world is essential especially when you are aspiring to make a mark. To achieve a perfect gentleman look is highly dependent on the kind of shoes you wear, with such a  huge variety of amazing designer wear categories, choosing on what show to wear at a formal gathering can be very challenging.
What Outfits To Wear With Formal Shoe
Wearing the right pair of shoes with the right suit at the right event can be a huge hassle. With so many amazing footwear out there, choosing the correct pair can be a big question mark. Here are a few ideas on how to wear different formal shoe styles.
#10- Right Off the Runway
Double monk straps are a must if you want to get a soft yet elegant look. These shoes paired with a simple sweatshirt and an overcoat is just the right combination to achieve a perfect runway look.

Source
Don't forget to check out [highlight]How to wear brown shoes-16 men outfits with brown shoes[/highlight]
#9- Make it All About Style and Class
They say the right pair of shoes can take you a long way. Derby shoes are the most trending shoes of this season. Wear it with any suit and they will definitely take it one notch up. Add some style and class to your personality with this amazing and classy look.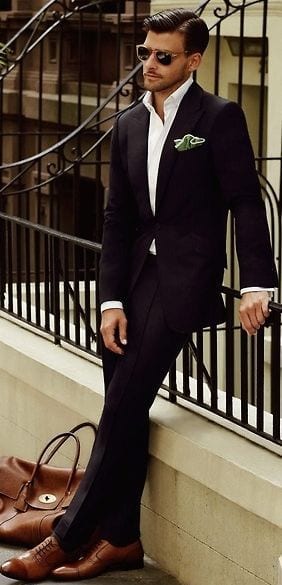 Source
#8- It is All About the Attitude
This classy three piece suit is a must-have in your wardrobe. Pair this amazing suit with classy derby shoes and a whole lot of attitude and you are all set to rule the world. This pair of shoes is a must to soften your extremely sharp look.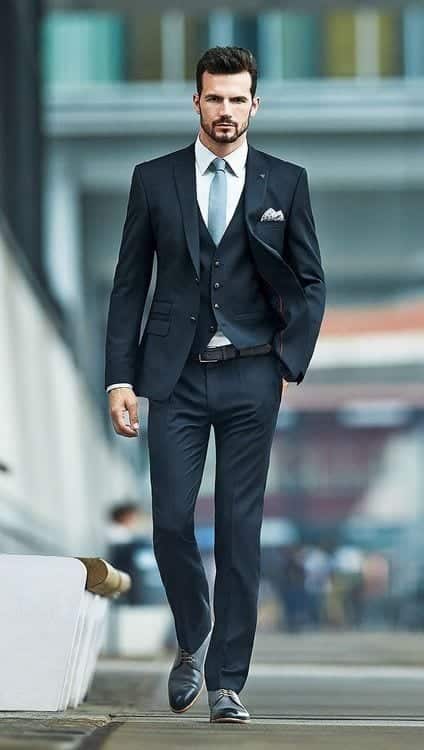 Also have a look at [highlight]Men blazer styles-18 latest men casual outfits with blazers[/highlight]
#7- Add in the Brogues for Work Outfits
Why follow the trend set by others when you can make a style statement yourself. This pair of Brogues is a must if you want to achieve a devilishly handsome look to your profile.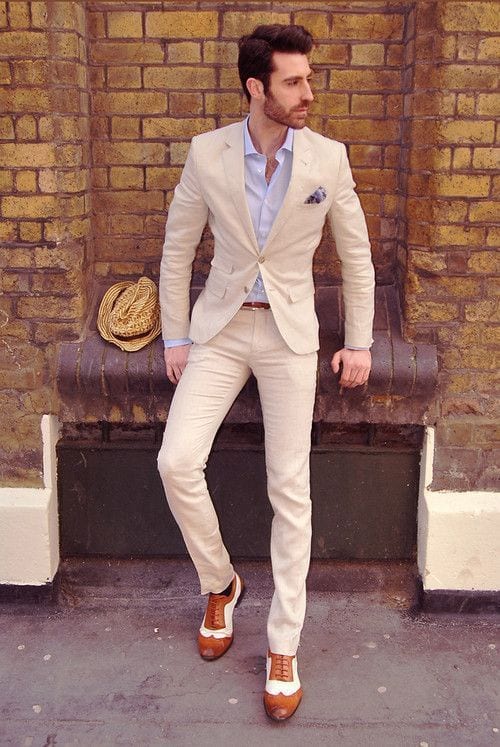 Source
#6- Doing it Right With Loafers when Travelling
Young and energetic individuals need to stand out in the crowd. With these soft black loafers. you can definitely make a statement and stand out in a formal gathering. Add in a self-suit and you are all set for this perfect look.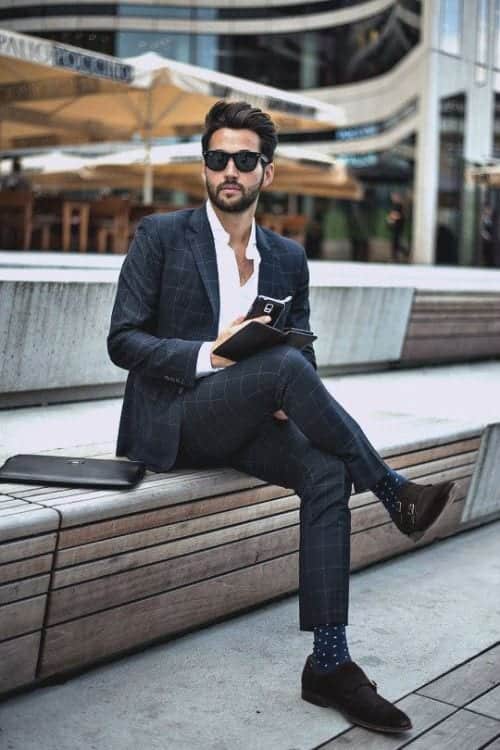 Source
#5- Men Formal Shoes for Wedding Outfit
This perfectly sharp and trim look is incomplete without the stunning pair of Oxfords. You can alevate any style with this perfectly made shoes, wear them with any suit and you will look like you came straight out of a magazine.

#4- The Classic Look
This classic look is a must when it comes to semi-formal gatherings. Softening your look with navy blue  and beige. Wear your briwn derbes and you are all set to get some attention.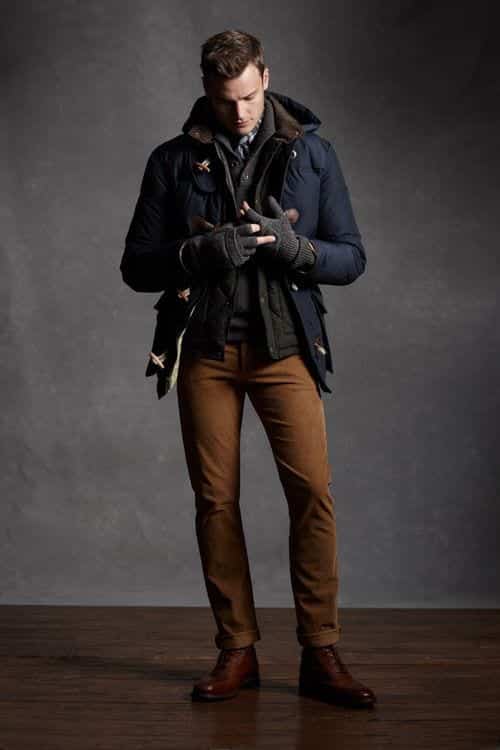 Source
Do check out these amazing [highlight]27 New trends-men outfits to wear with oxford shoes[/highlight]
#3- Sharply Elegant
Add in a pair of boots to your perfect suit and this will be enough to complete an elegant yet sharp look. Add in a paitr of printed tie and you are all set with a sharp and classy look.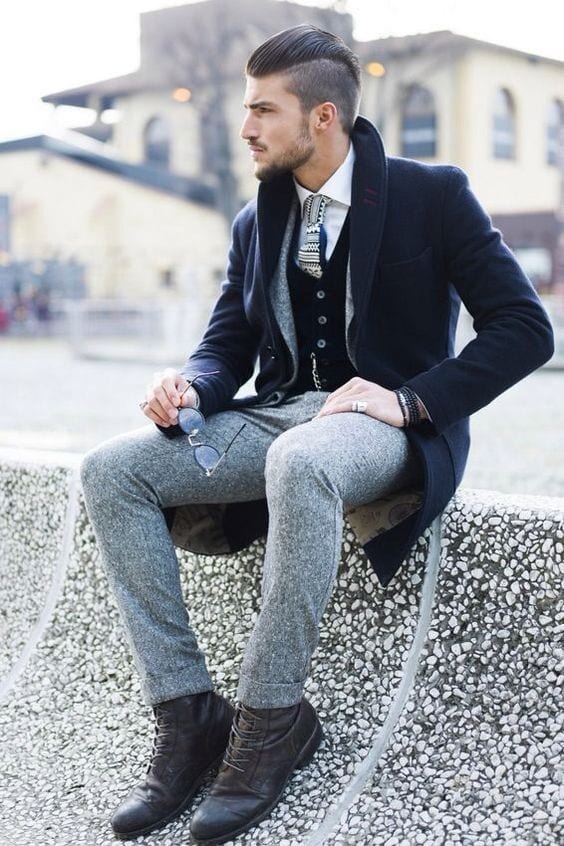 #2- Complete Your Look
These are the basic essentials to complete your gentleman look.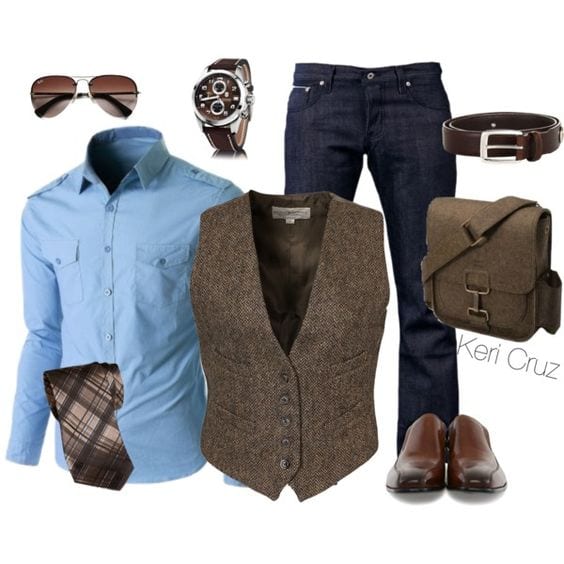 Source
#1- Professional Outfit – Business Man Look
A must-have for your wardrobe, with the perfect suit and pair of shoes you can defintly accentuate your personality and style.