Outfits with Lita Boots have gained immense popularity since 2010 and are now available in a breathtaking range of colours and designs. To make things even better, they are not just comfortable but also affordable. They attract girls and women of all ages alike but choosing the right outfit with them often gets confusing.There are many colors available in market So here we present to you a collection of some of the most fabulous outfits to wear with Lita Boots.
Price of Lita Boots and From where to Buy?
Well the best thing i love about these shoes is they come in very affordable prices.You can buy them at very cheap price starting from 20$ to 300$ depending upon the brand.Most popular designer lita boots brands are Jeffrey Campbell , H&M .You may find many lita shoes look alike or fake lita platform shoes but be careful and i would suggest you to always buy from known designers outlets. You can also buy them online and have them delivered on your door.
How to Dress Up with Lita Boots
#17- White Dress with Jacket
Wearing even a simple dress and jacket with tights can help highlight your Lita boots. The look is also perfect for a casual day out and you can even try it out for work. I also love the sun-glasses and bag chosen to go with the outfit. The messy hair also add the X-factor to the look.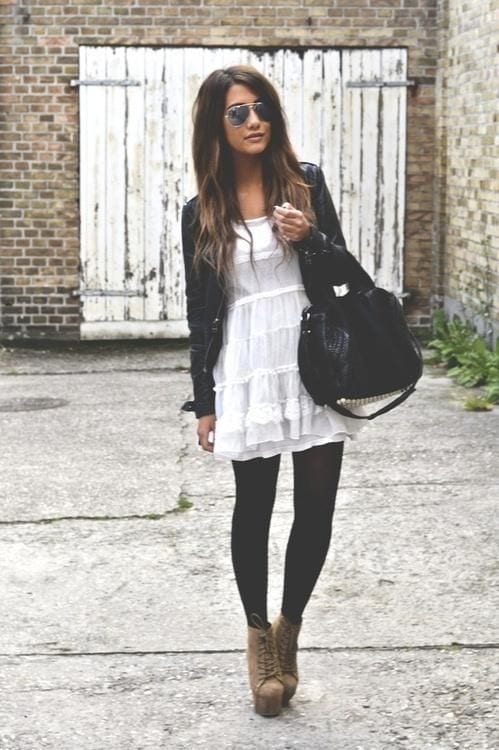 Source
#16- With a Romper
Rompers look just too cute on girls with smaller frames. The Ray Ban sunglasses and side pony-tail chosen for this outfit make it shine even more.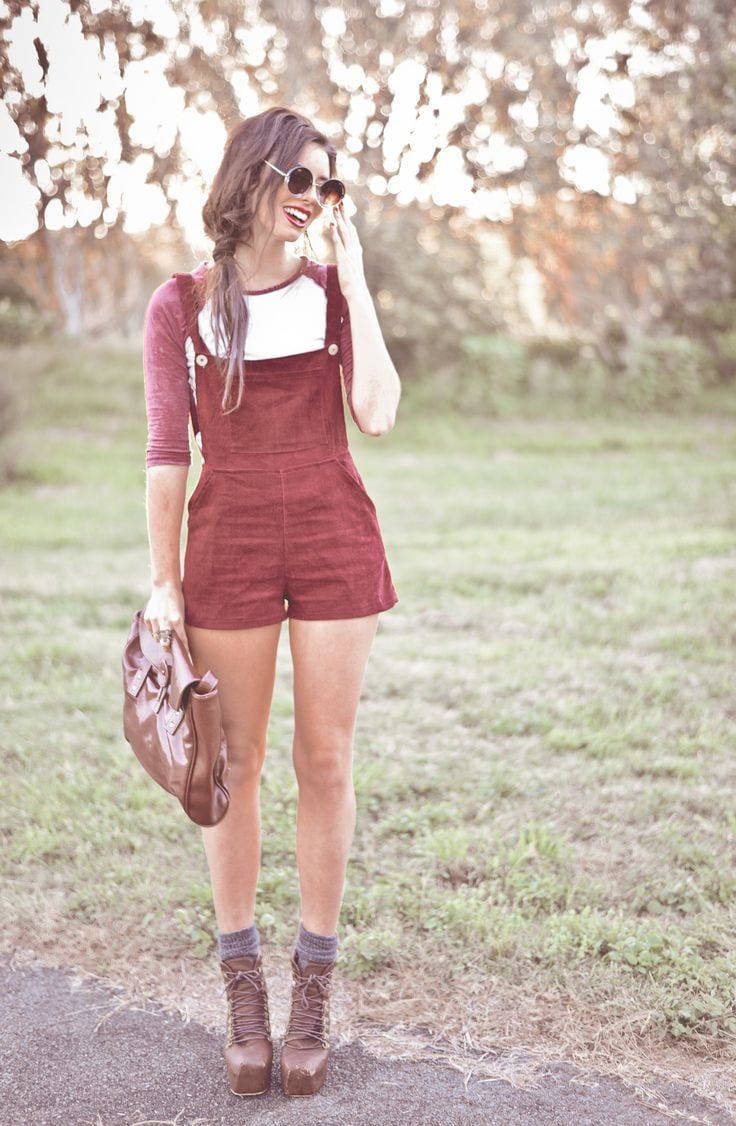 Source
#15- Street Style
A great choice for lovers of black. If you are going for a dress with slits like this one then make sure that it complements your body type.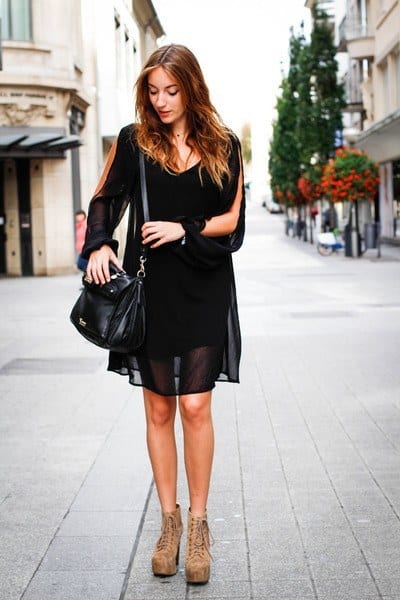 #14- Crop Top and Denim Shorts with Lita Platform
Denim really never goes out of fashion and denim shorts with a crop top and Lita boots are just too stylish. The perfect combination for young girls.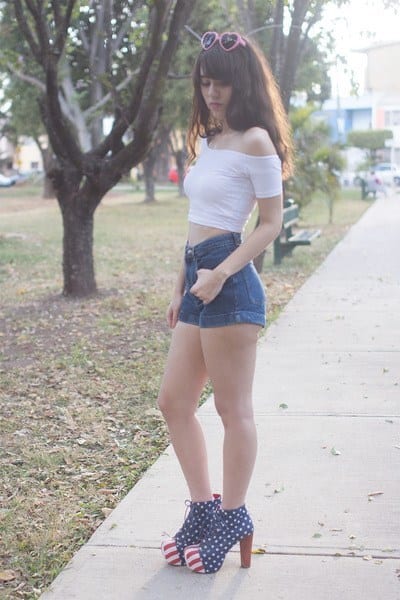 #13- Funky Style

Source
#12- Spring Wear
The femininity of this dress is totally lovable.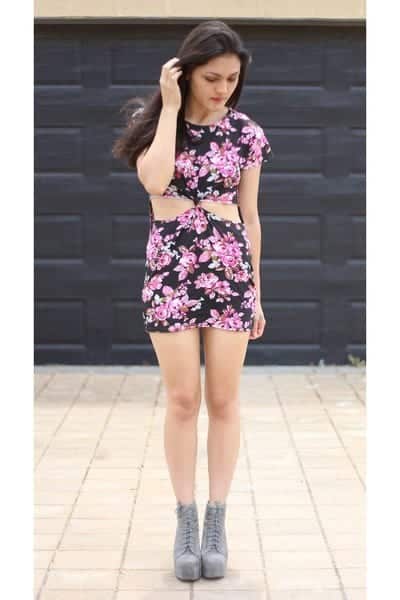 #11- Winter Outfit
#10- Swag Style
This look is quite perfect for girls with swag .Trying pairing up purple lita boots tights and accessories it well.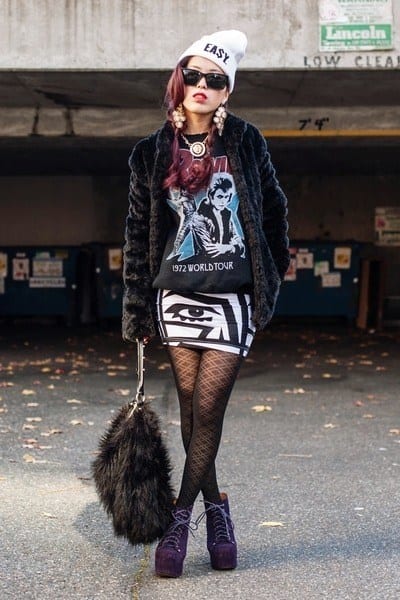 #9- The Classic Trench Coat with Brown Litas
#8- Blouse and Skirt
It is said that true beauty lies in simplicity and outfits like these really prove the point. The outfit looks so elegant with Lita Boots that you don't really need any other accessory to go with it.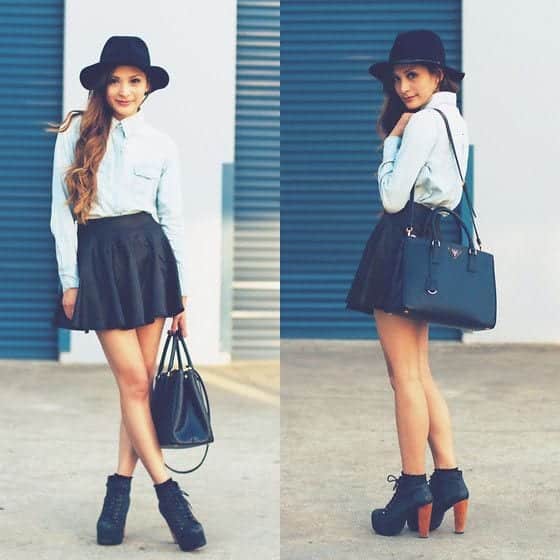 Source
[highlight]Also : 30 Chic Ways to Wear Skirts in winters[/highlight]
#7- Leggings with Brown Lita Platforms
If you don't feel like making a lot of effort or buying something new then you can surely find a nice collar shirt and jumper in your closet. So take them out and be all set to rock your outfit.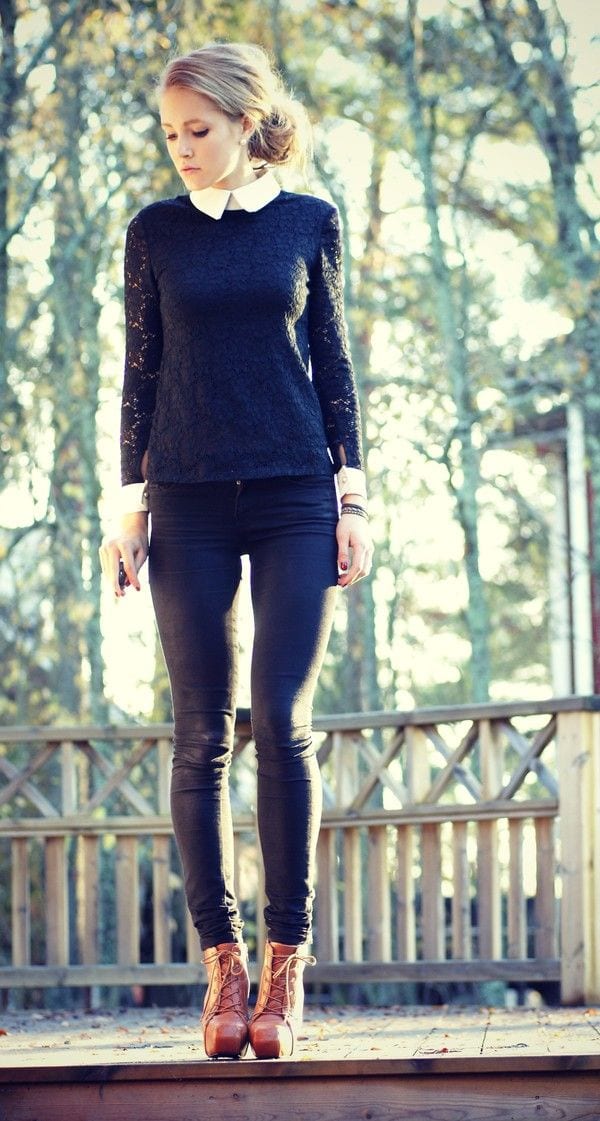 Source
#6-  Lace Cardigan
Lace cardigans are a relatively new trend but are so simple and yet glamorous. They can always make heads turn towards you.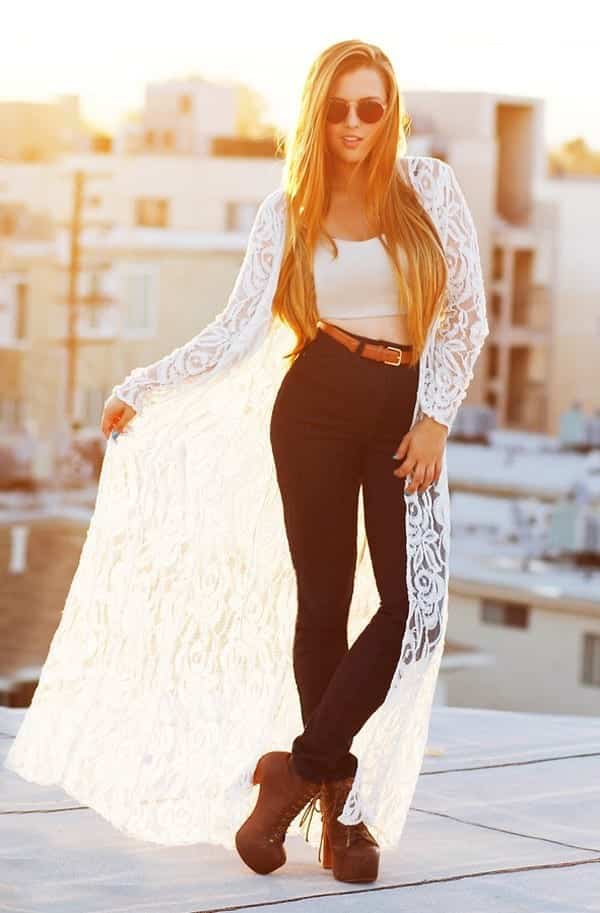 Source
#5- Leather Short , Tights
A great choice for chubby or plus size women.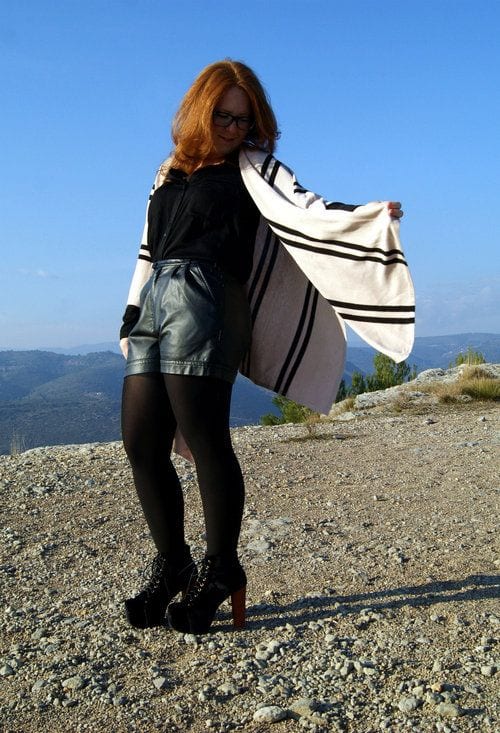 #4- Suede Dress
Many women love the suede fabric and there are a number of outfit styles to choose from. You can find suede dresses, shirts and even skirts to go with Lita boots.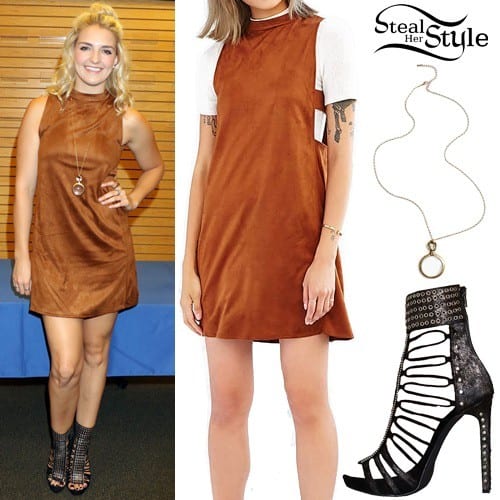 Source
#3- Style with Palazzo Pants
A really different combination for those who love traditional and ethnic dresses.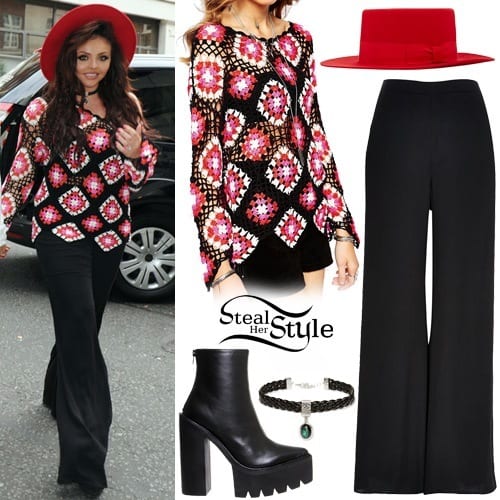 [highlight]Recommended : 18 Latest Fashion Trends of Platform Boots[/highlight]
#2- Disco Pants
Add some glamour to your Lita boots with these pants. Perfect for late night parties.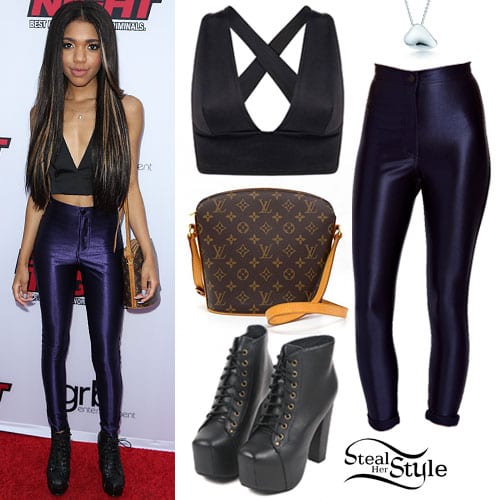 #1 – Funky Style Cut Out Jeans
Cut out jeans are a style statement of their own and a favourite for most college going girls. Combining them with Lita boots is another rare but interesting choice.A prefect wear for teen girls.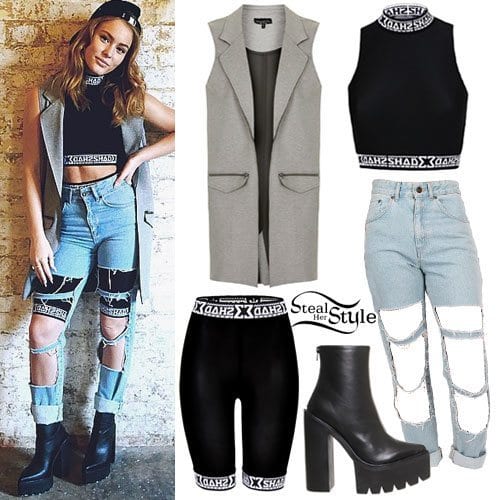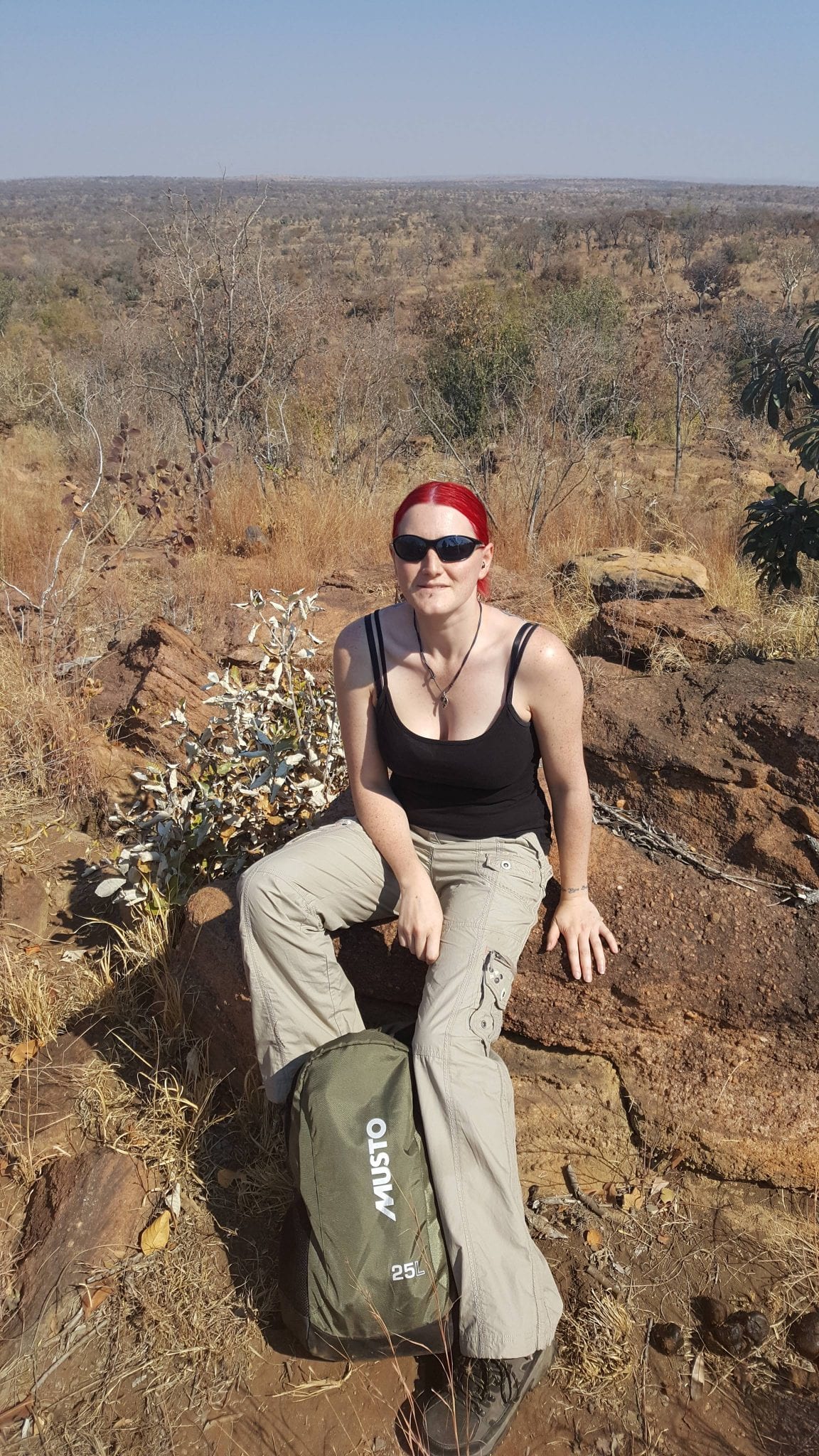 Caz, aka Vixen, has been freelance creative writing for several years. She has a lot of experience in different fields including high street fashion, tattooing art, and even the gothic and historical costumes. Caz has a Diploma in Fashion and Textiles and also a Bachelors Degree in Historical Costume and Corsetry. Her passion lies with gothic design, corsetry and any other styles considered to be taboo or unusual. Style-wise Caz has a love for Vivienne Westwood and her take on the punk era. Although Caz loves the weird and wonderful, she has a deep love for all fashion and allows this to show through her work.