Best shoes to wear with knee-high socks. A throwback to the 90s fashion always reminds one of the school-girl inspired, knee-high socks. And not too surprisingly, this 90s trend was inspired by the most iconic tv-show to ever get aired, FRIENDS.
Yes, Rachel Green from Friends was reportedly the originator of this trend as she paired a plaid school girl style mini-skirt with knee-high socks in one of the episodes. But no matter who initiated this style, to this day, it looks great for both everyday wear as well as semi-formal wear.
What Shoes to Wear with Over the Knee Socks
So let us show you the ten best shoes to wear with knee-high socks, along with complete details on how to get the looks! Here's a summary of all the shoe types that go with knee-high socks, but you need to read on as we've discussed more examples of these shoes along with outfit ideas and so much more.
Riding Boots
Hunter Boots
Rain Boots
Chelsea Boots
Loafers
Pointy Flat Shoes
Ankle Booties
Block Heels
Oxford Shoes
T-strap Shoes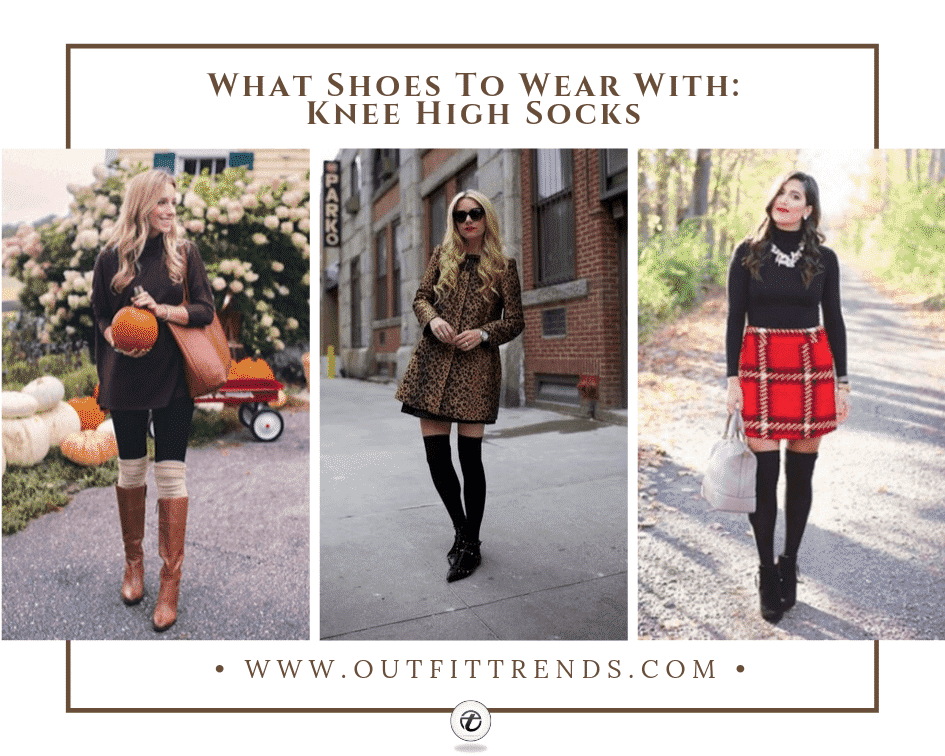 ↓ 10 – With Riding Boots For Snowy Days
Want to look good in the snow while staying warm? Then all you need is a pair of warm and fuzzy knee-high socks that can be worn with the classy riding boots. Red is always an awesome color to wear on the dull snowy days so it is never a bad idea to invest in red riding boots. Another reason for buying red riding boots is that you can wear them over black tights or jeans any day whether you're going to work or just hanging out with friends. You should also check out these 23 Best Footwear for Jumpsuits.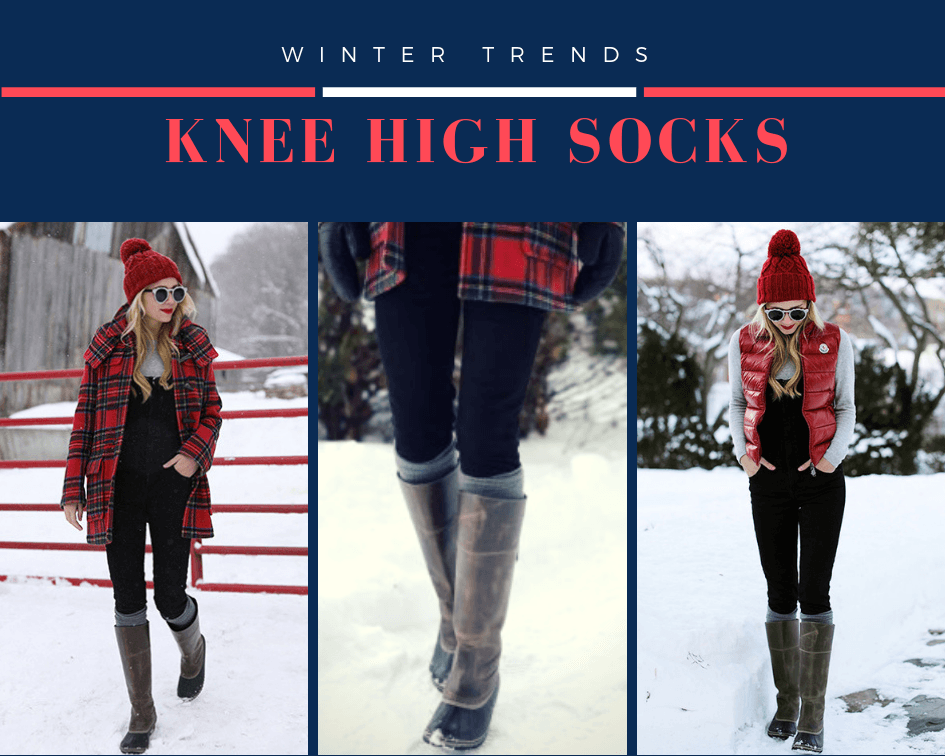 The sorel riding boots seen above are available in three different colors (Redwood, Black and Quarry). You can buy them here for $ 139.00.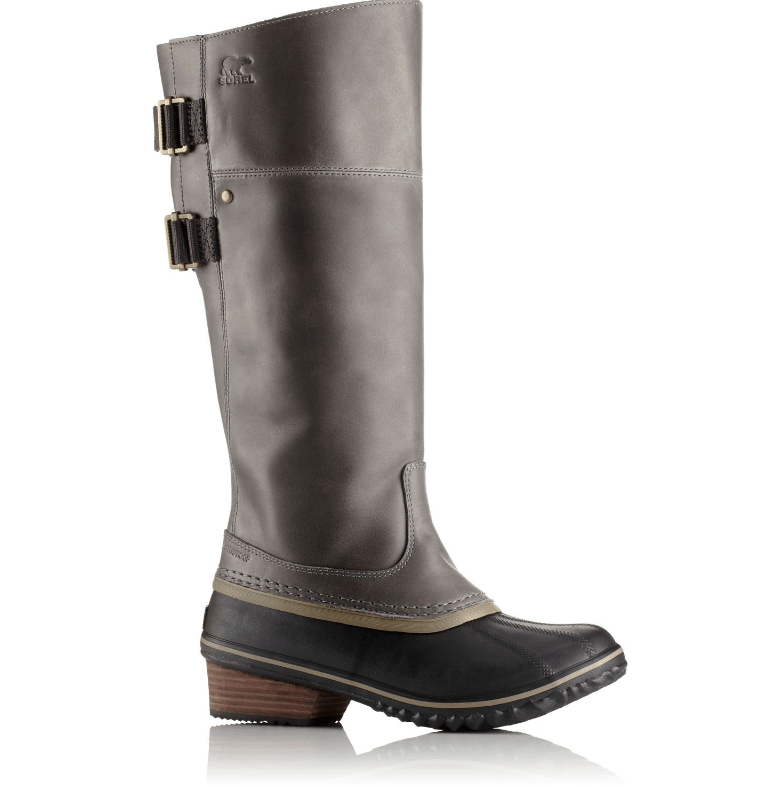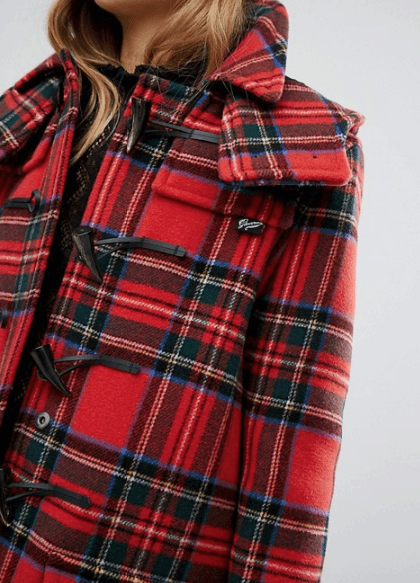 Gloverall Check Duffle in Royal Stewart Plaid $ 166.00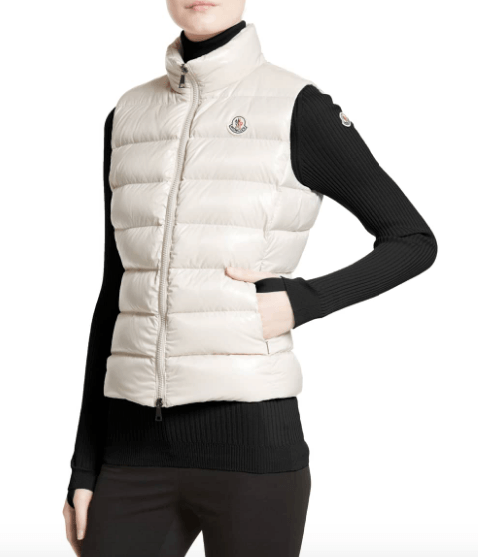 Ghany Water Resistant Shiny Nylon Down Puffer Vest $ 575.00
↓ 9 – With Blue Hunter Boots for a Funky Look
When you want to stand out with your unique taste and style, then nothing beats a neon outfit. So the next time you want to make a style statement, go for a bright and funky pull-over and pair it with these ocean blue hunter boots.
The original hunter boots might seem like a risky investment to you, but trust us, they're truly worth the price. One of the main reasons that we say so is the quality and durability of these shoes. They're from a British brand and they come in a really good quality which means that you can keep wearing them for many years or even forever.
And why we suggest the blue color? Because everyone's already wearing the black ones so why not try something different? The blue ones are equally classy and versatile and they look great with jeans, tights and especially with white skinny pants.
Remember that when buying hunter boots, it's always a good idea to go for ones that are at least half a size bigger so you can wear them with your thickest socks on cold days.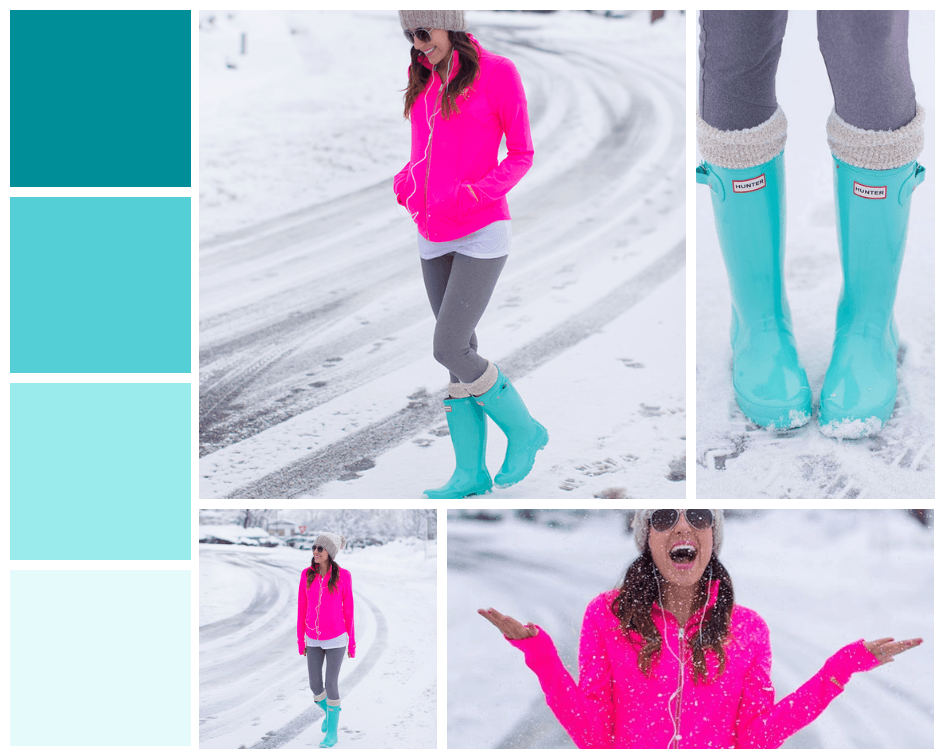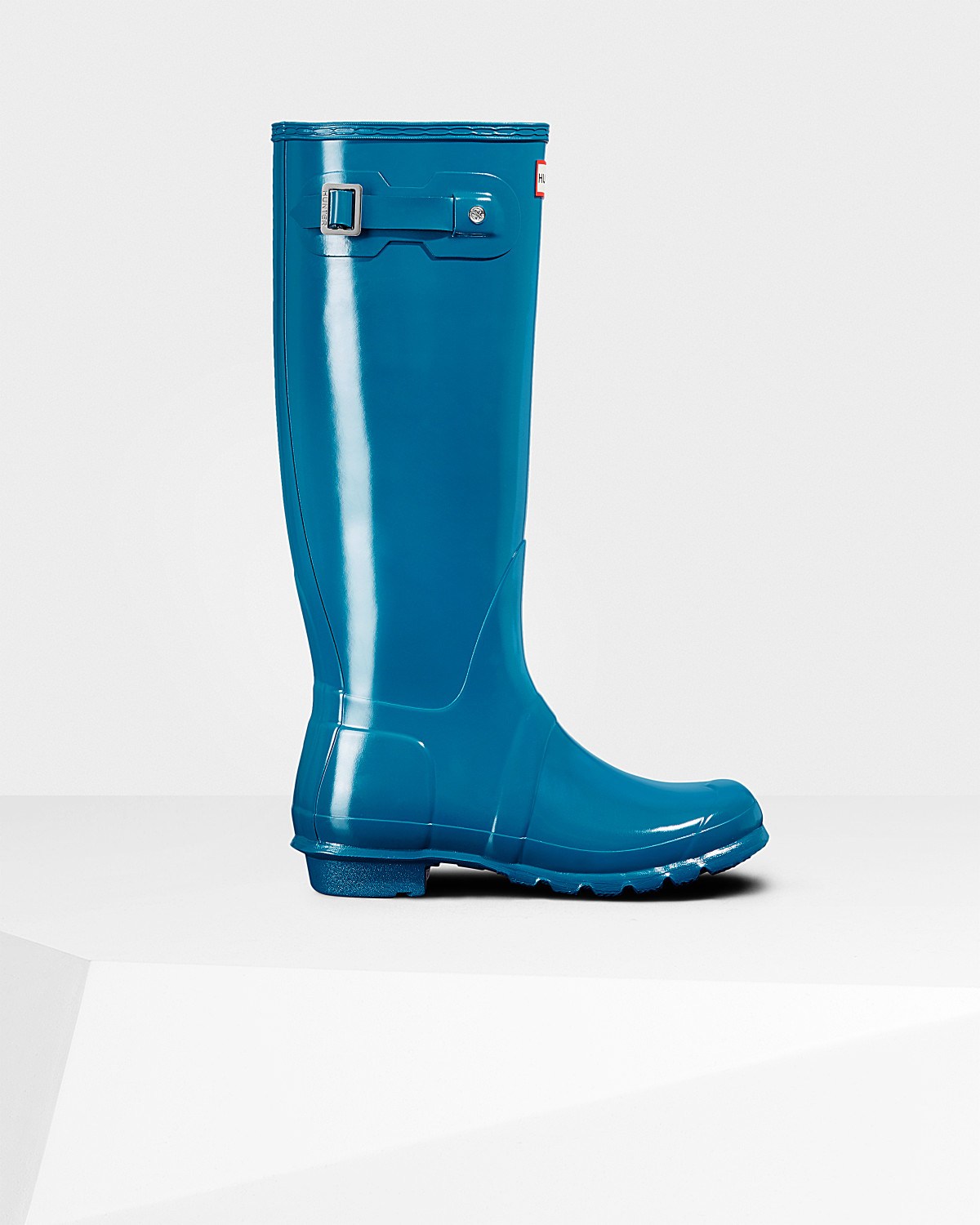 Women's Original Tall Gloss Rain Boots: Ocean Blue $90
↓ 8 – Skinny Jeans and Rain Boots for Rainy Days
We all experience those wet days when walking to work or classes seems like a daunting task. And it is for such days that we need to have at least one rain boots in our wardrobe. Rainboots are made of breathable and waterproof material so they keep your feet safe and comfortable.
Below you'll find two different looks with grey knee-high socks and red rain boots. The first look is more of a semi-formal one that's appropriate for work. While the next one is more casual and is perfect for a walk in the rain. And to keep you warm and covered, here are the cutest Raniy Day Outfit Ideas.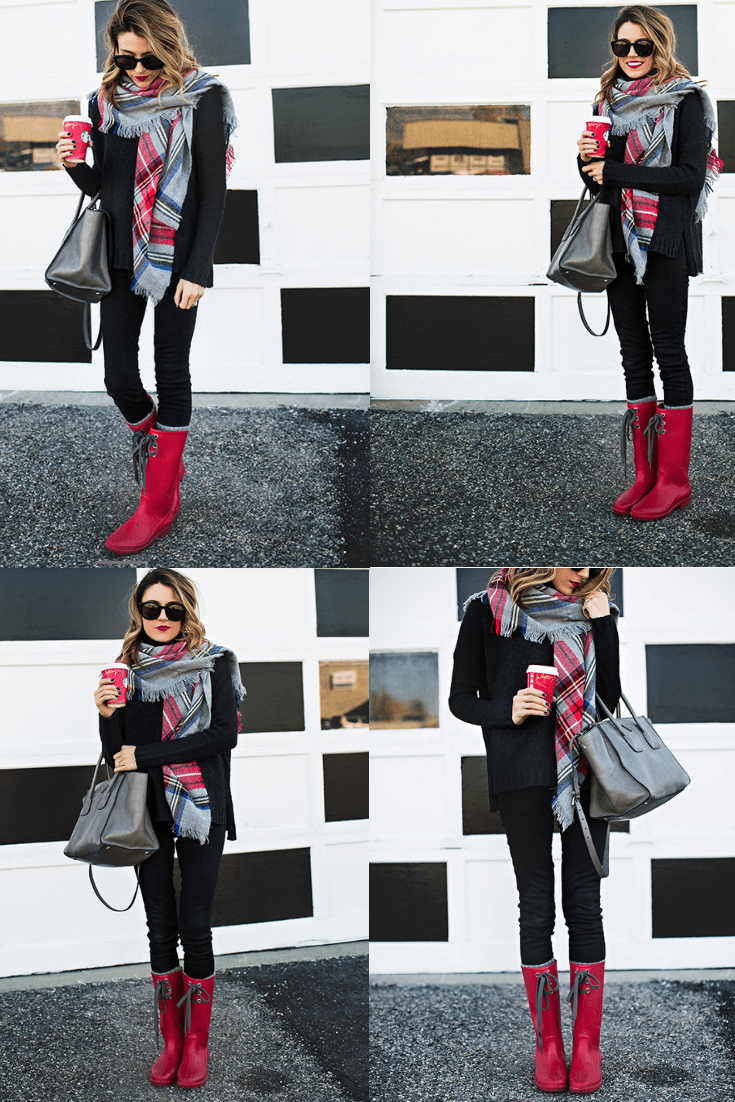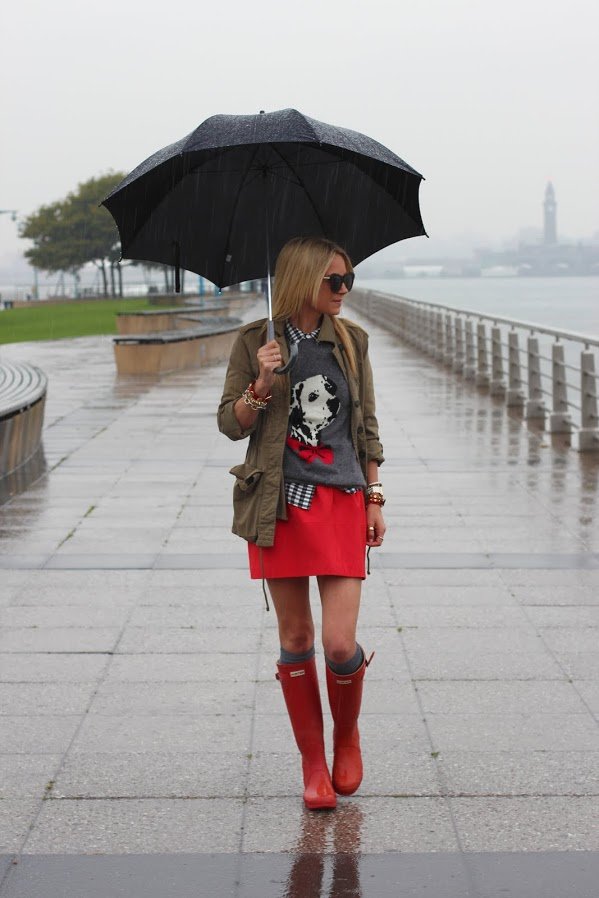 Joe's Jeans Icon Ankle in Lixy $ 75.99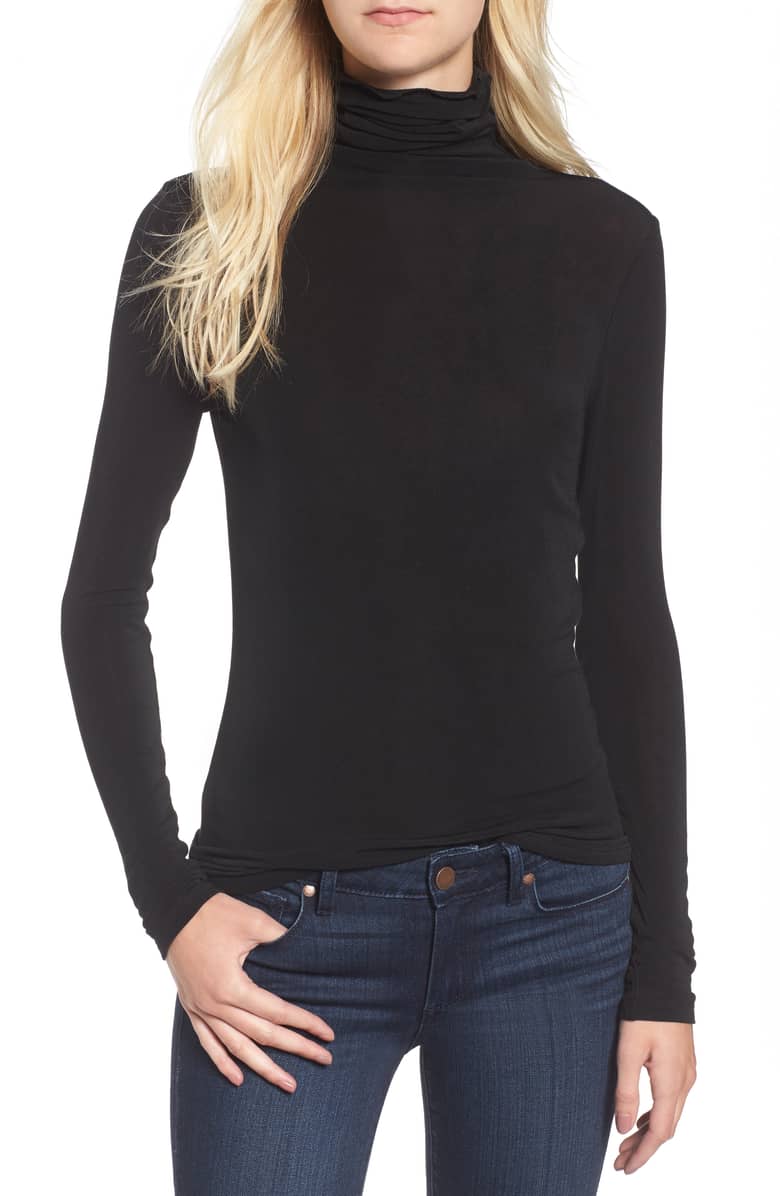 Layering Turtleneck CHELSEA28 $49.00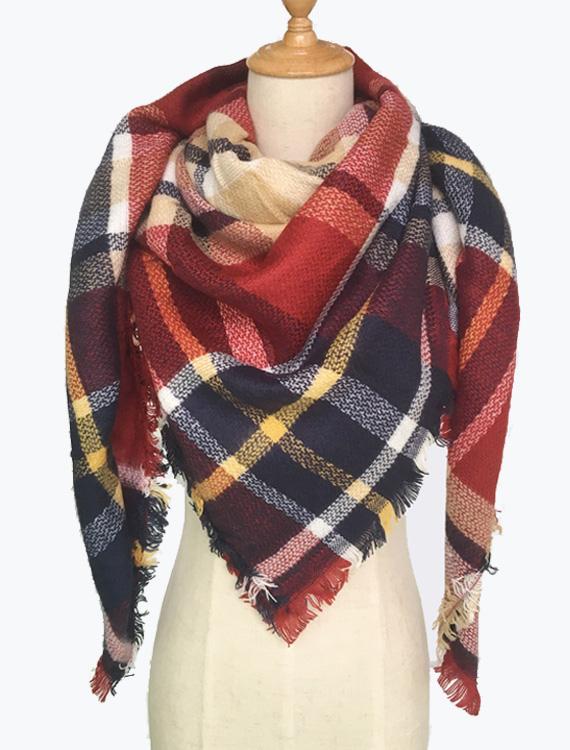 Blanket Plaid Scarf Red $29.90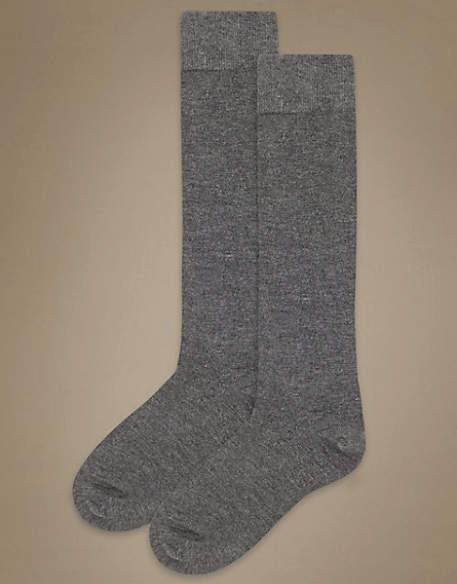 M&S COLLECTION 2 Pair Pack Soft Knee High Socks £8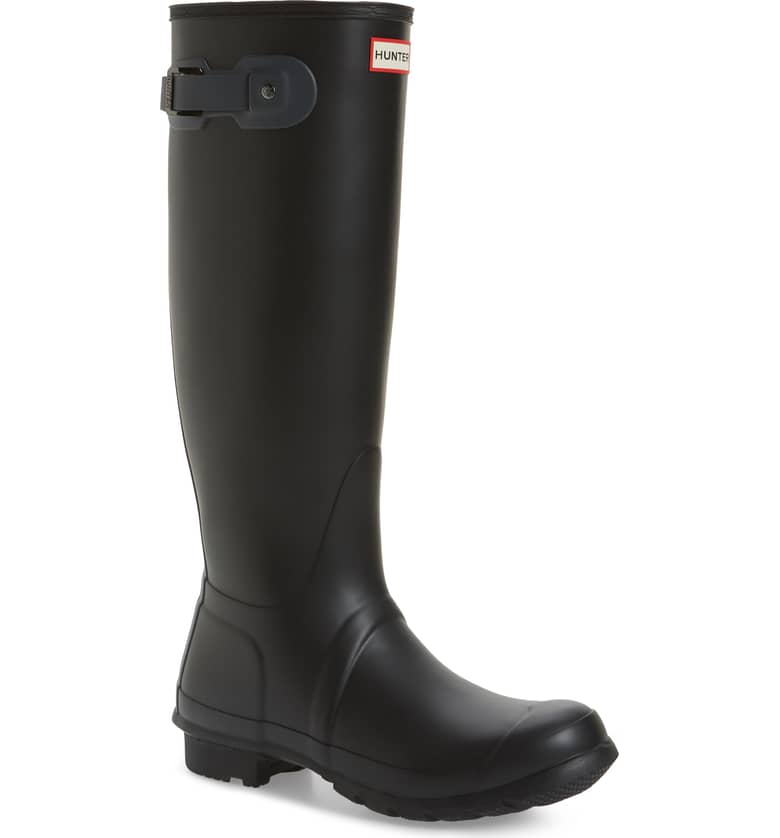 Original Tall Rain Boot HUNTER $150.00
↓ 7 – Chelsea Boots and Knee High Socks for Fall
If you ask us the best weather to wear the knee-high socks then its the Fall season without any doubt. Our recommended shoes for this season are both the Chelsea and gladiator boots.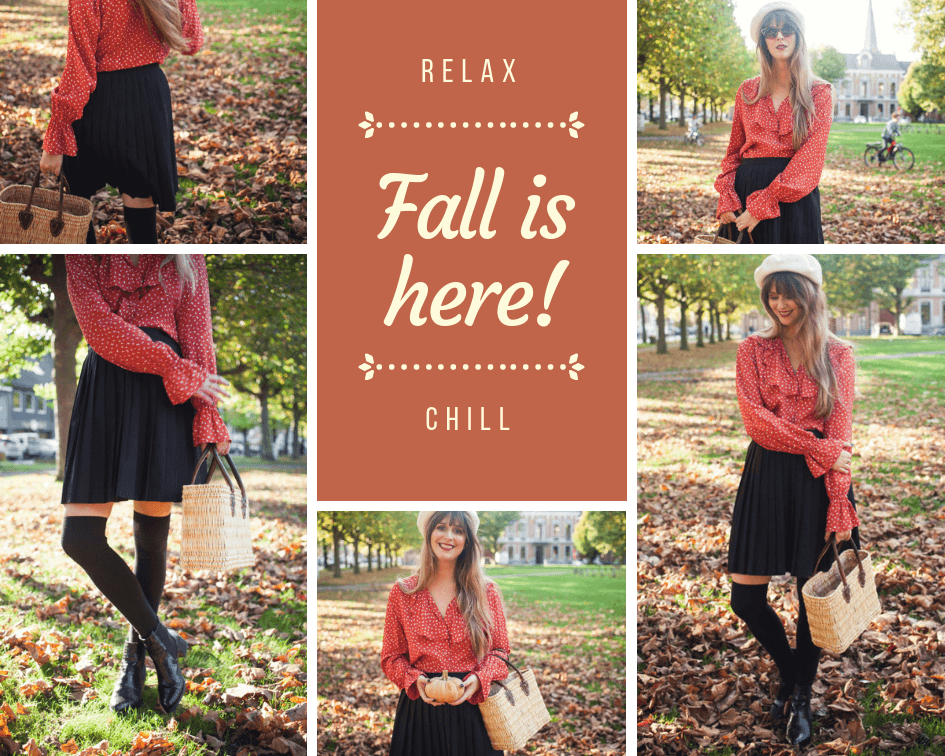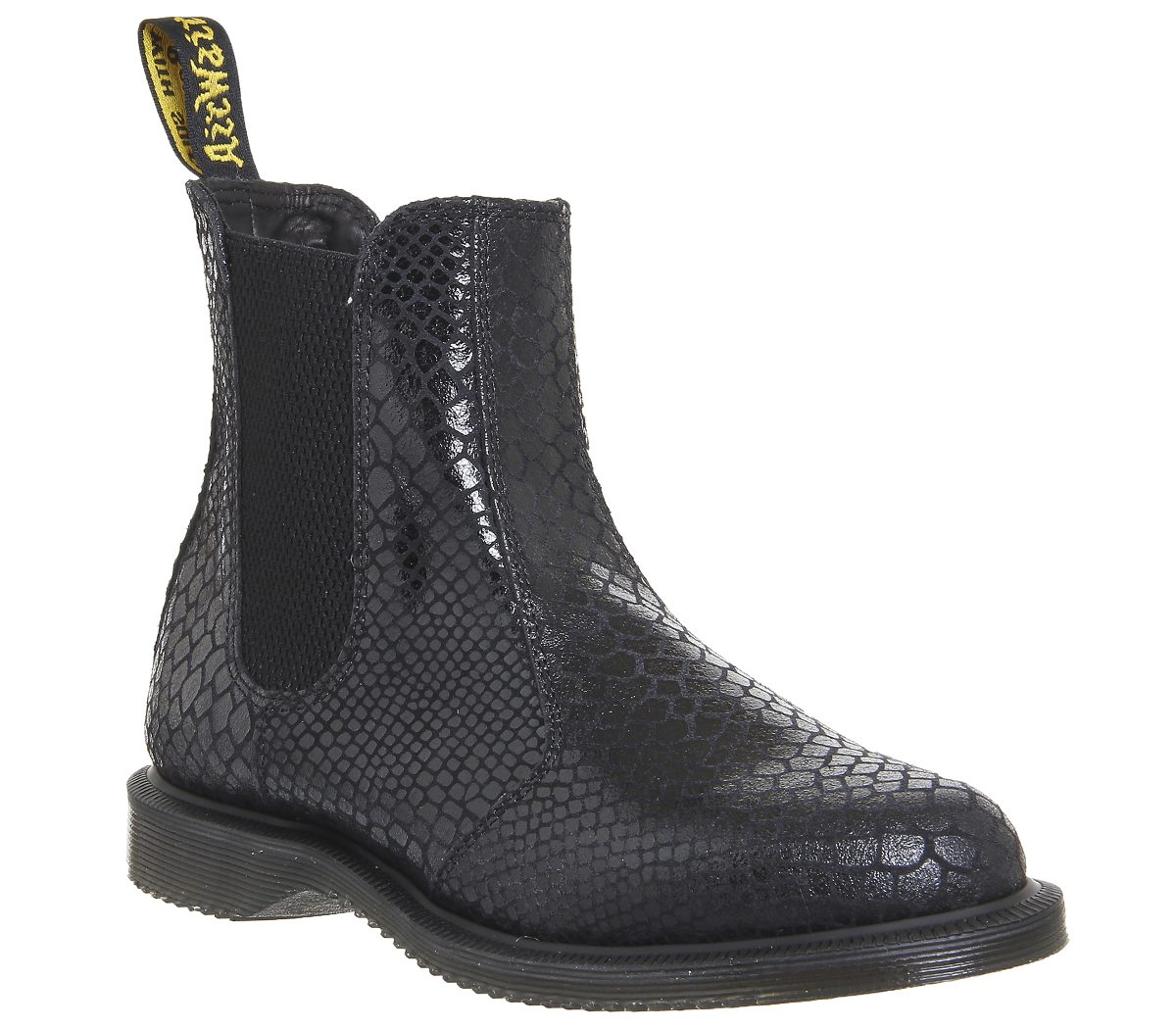 Dr. Martens Kensington Flora Black Snake £130.00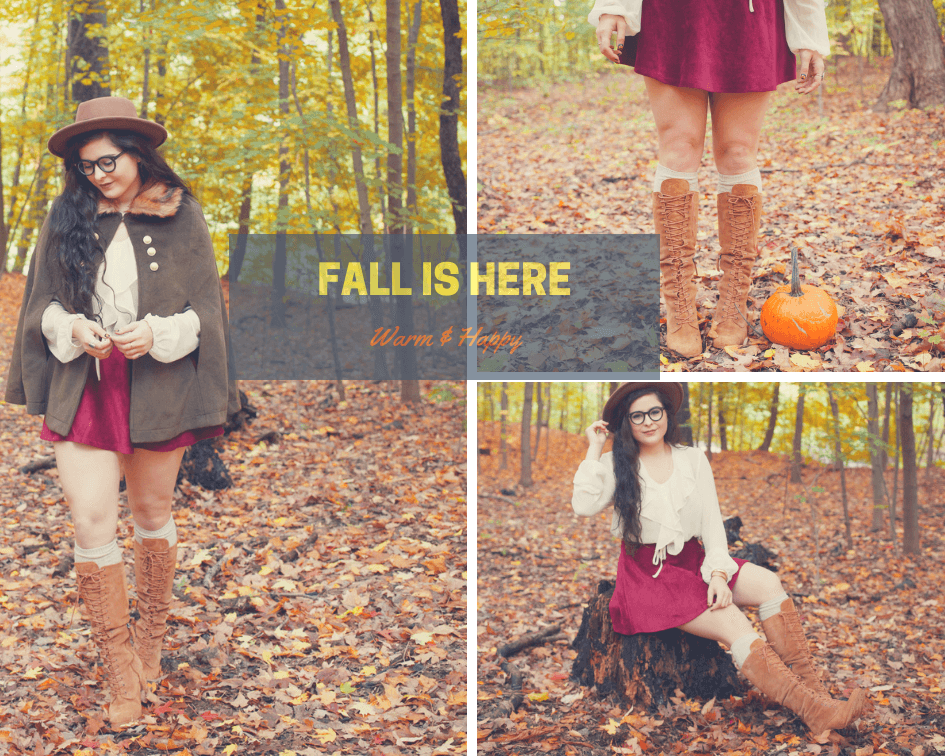 ↓ 6 – With Loafers for Work
Wear your knee-high socks to work by pairing them with nicely polished loafers. Together, both of them create a really neat formal outfit.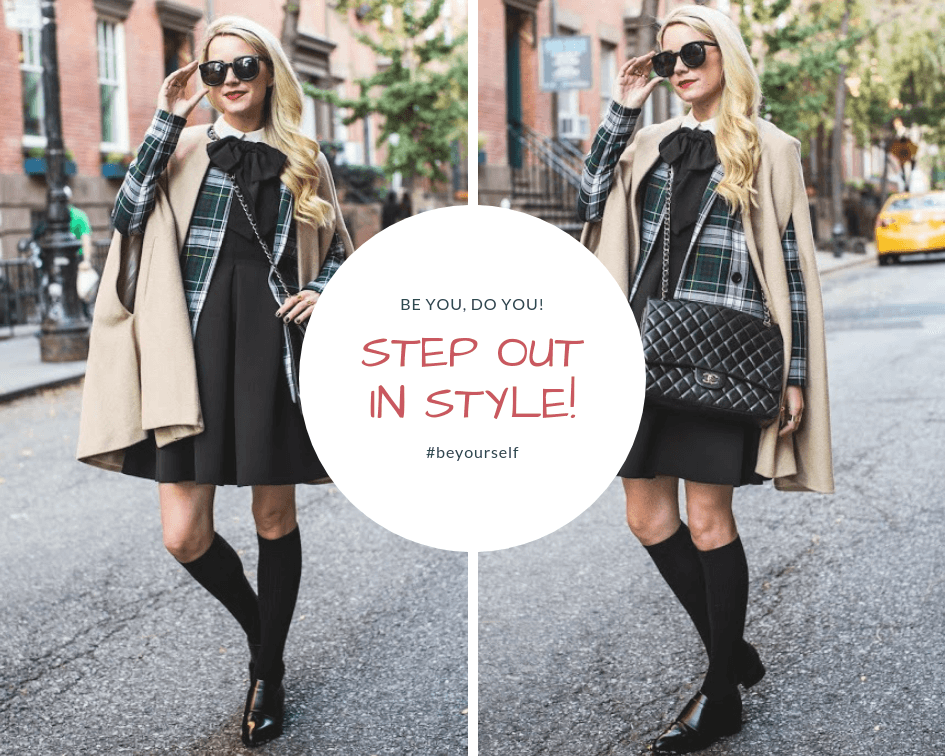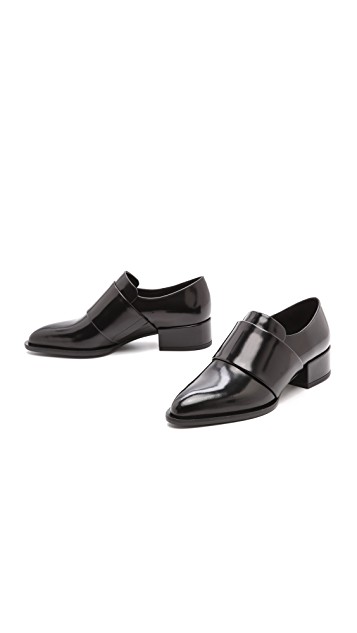 ↓ 5 – Classy College Look with Pointy Flats
Show off your knee-high socks proudly by wearing them with pointy flats. Most college students want to avoid high heels but also don't want to go with traditional sneakers or converse shoes. So take things up a notch by wearing your favorite flat shoes with socks. This combination doesn't just look great but also makes sure that you last all day long without getting tired feet.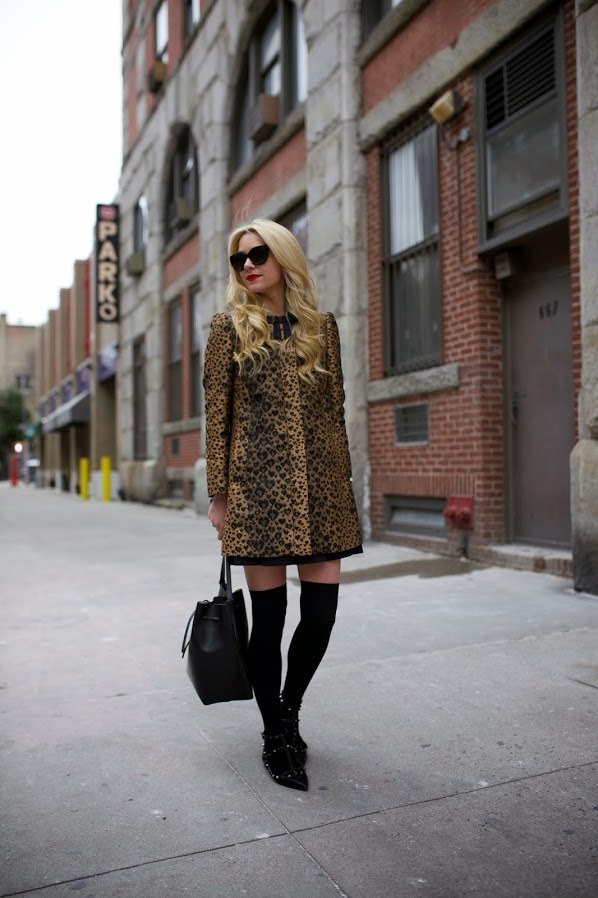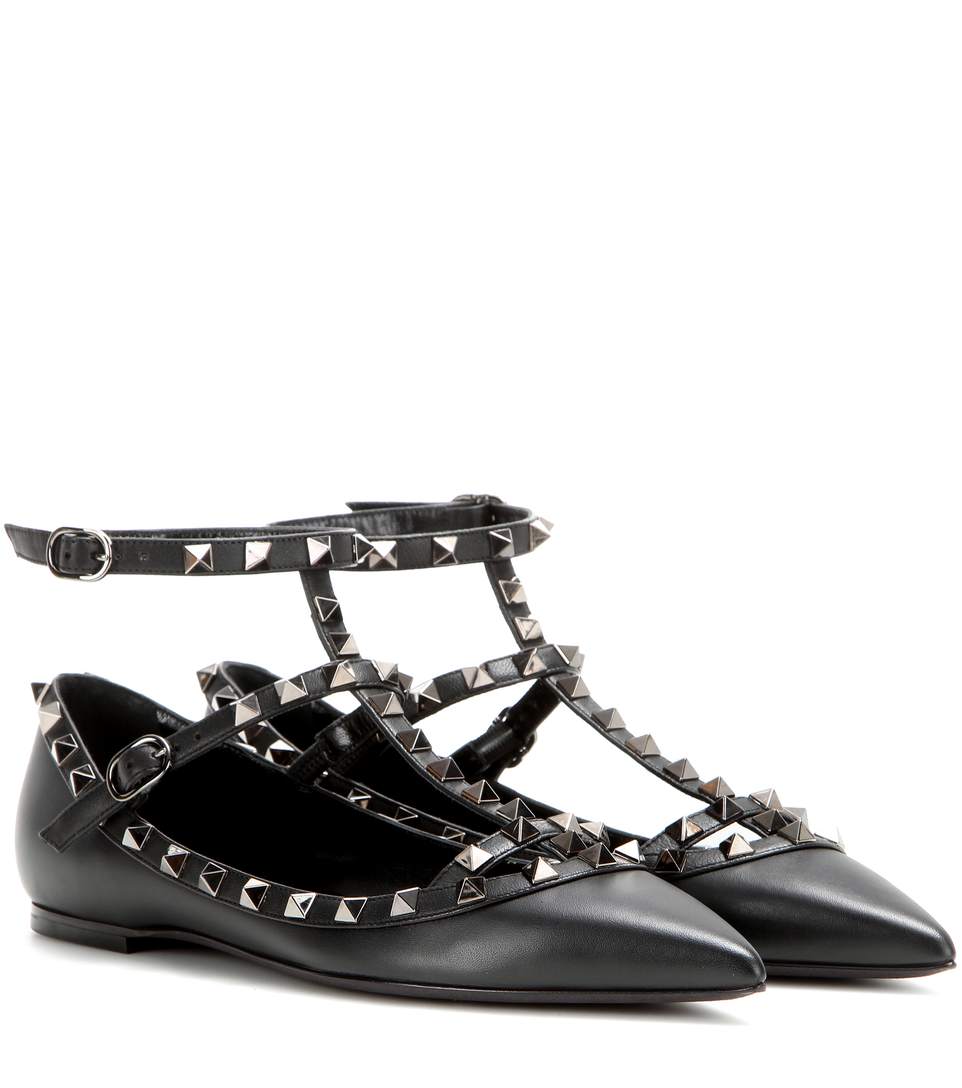 Valentino Garavani Rockstud Noir leather ballerinas $ 995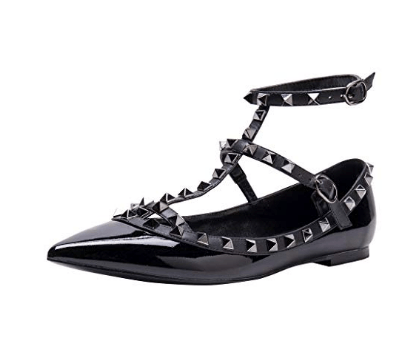 Kaitlyn Pan Studded Strappy Ballerina Leather Flats $113.99
↓ 4 – Street Style With Ankle Booties
Blogger Daniela Ramirez of Nany's Klozet shows how to wear your knee-high socks with your favorite ankle booties in both Summers and Winters: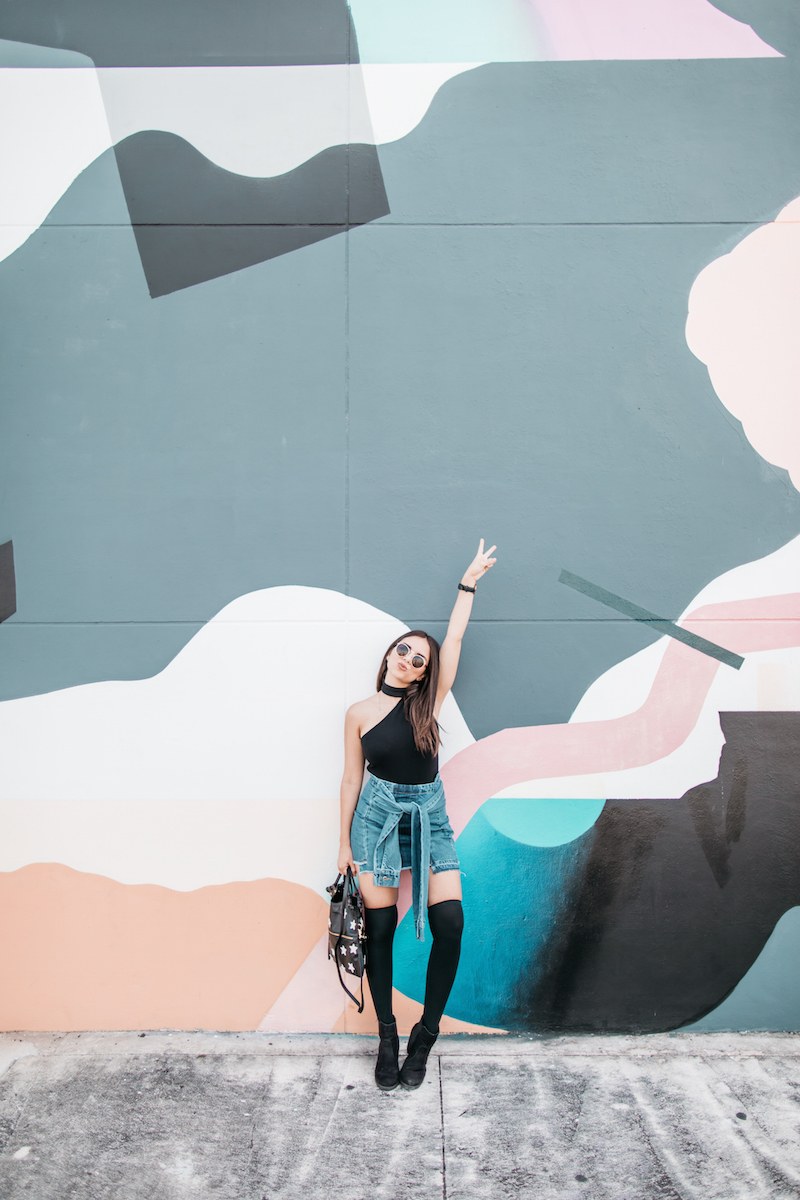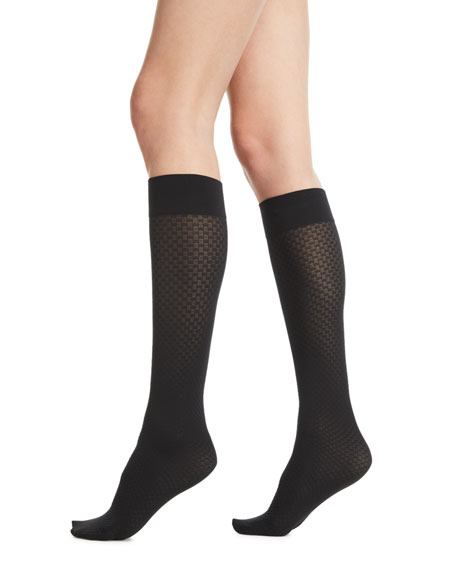 Wolford Tess Jacquard Knee-High Socks $ 35.00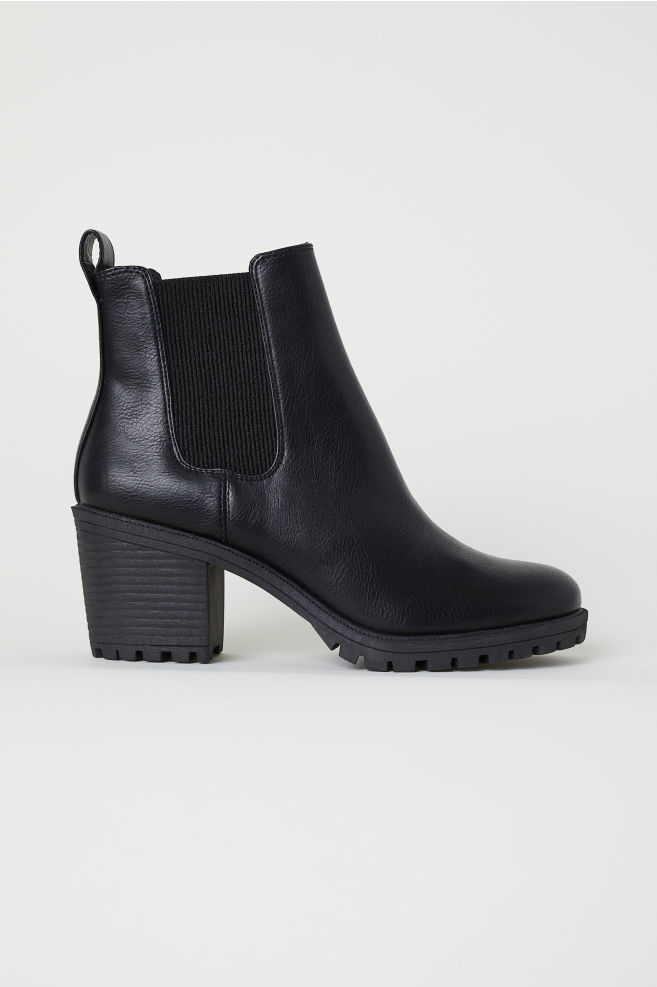 ↓ 3 – With Block Heels for Brunch
Fashion blogger Keiko Lynn shows us the perfect way to wear knee-high socks for morning coffee or brunch. This outfit of hers is a perfect balance between vintage and Disney vibes. No matter how many many years pass by, outfits like these can never get old.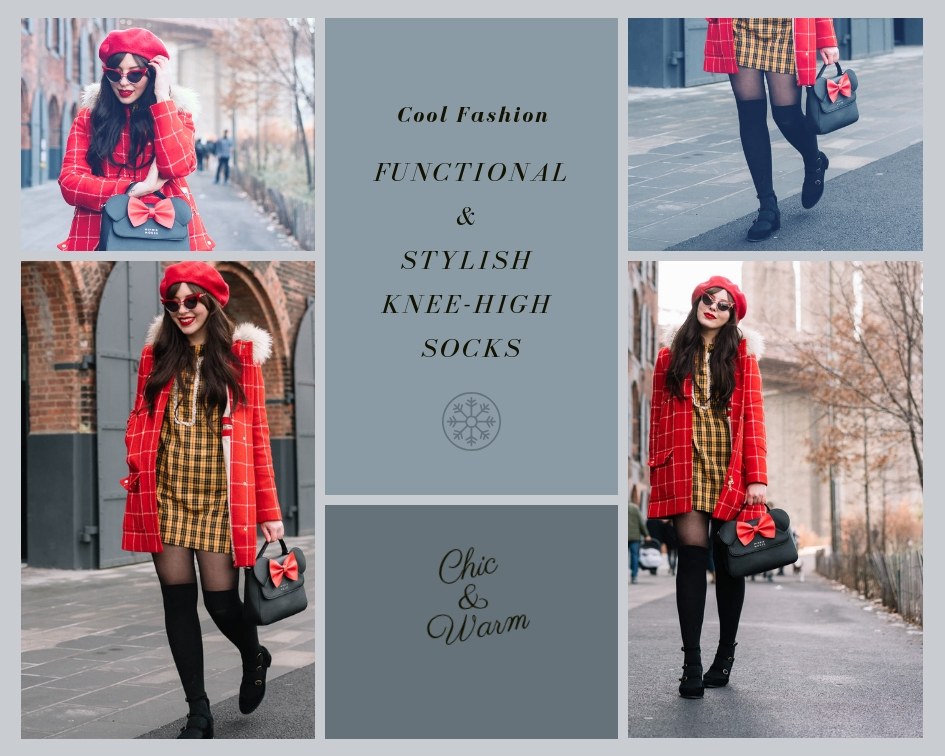 A yellow check dress is always a great option to wear for daytime because it immediately brightens up your look. While the dress seen above is now out of stock, we've compiled a list of top 5 yellow tartan/check dresses that you should buy this season. All of these dresses come at great prices and they're really easy to layer over or under which means you can wear them all year round.
Part Two MIDINA – Day dress Colour £94.99
Mads Nørgaard DREAMELLA – Day dress Colour: black/yellow £139.99
New Look Yellow Check Button Through Pinafore Dress £22.99
LUCK & TROUBLE TARTAN DRESS YELLOW AUD $59.95
Zaful Tie Waist Tartan Dress – Yellow L $20.49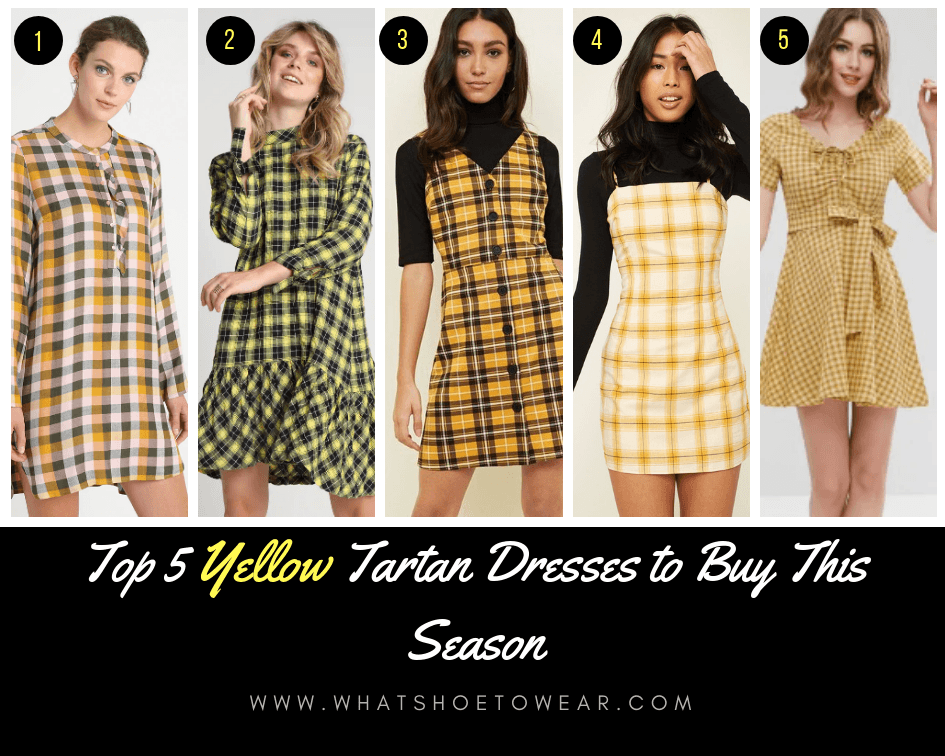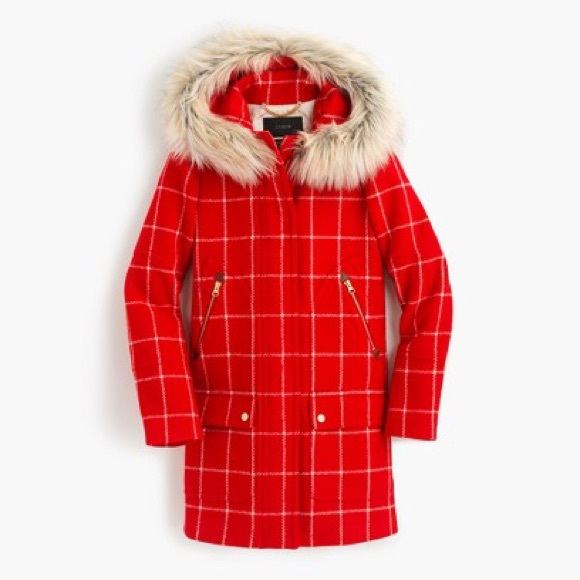 J. Crew Chateau Parka in Windowpane Check $ 210 Also available here for $227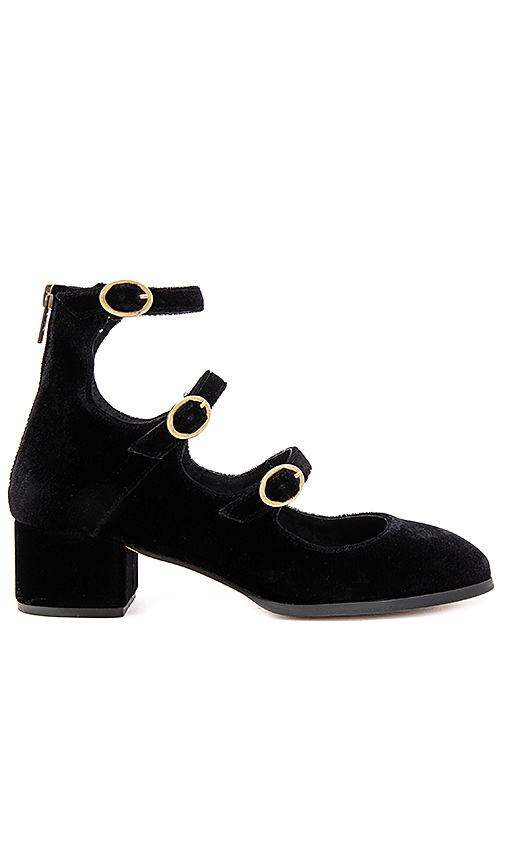 MERCURY BLOCK HEELS FREE PEOPLE $62.13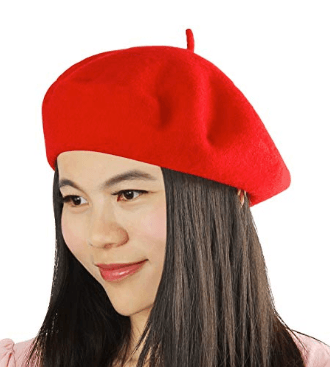 Acecharming French Beret, Lightweight Casual Classic Solid Color Wool Beret $12.39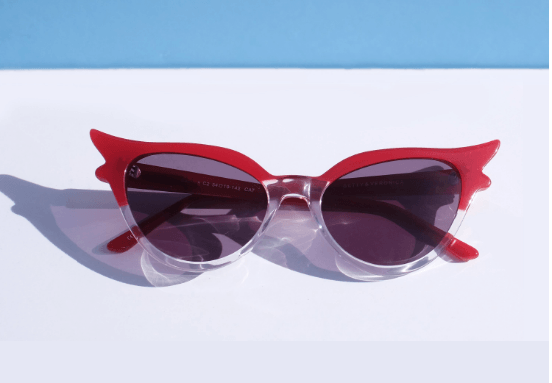 ↓ 2 – With Oxford Shoes for Traveling
When you're traveling you don't want to pack a lot of shoes, socks or tights. Instead, you want to take with you your favorite tops and bottoms. The good thing is that you can survive a whole week-long trip with just two pairs of socks and one oxford shoes. Since Oxford shoes are considered to be more of a menswear-inspired shoe type, pairing them with knee-high socks balances the look by giving you just the right amount of feminity that such outfits need. You can see below, three different travel outfits created with these shoes and socks.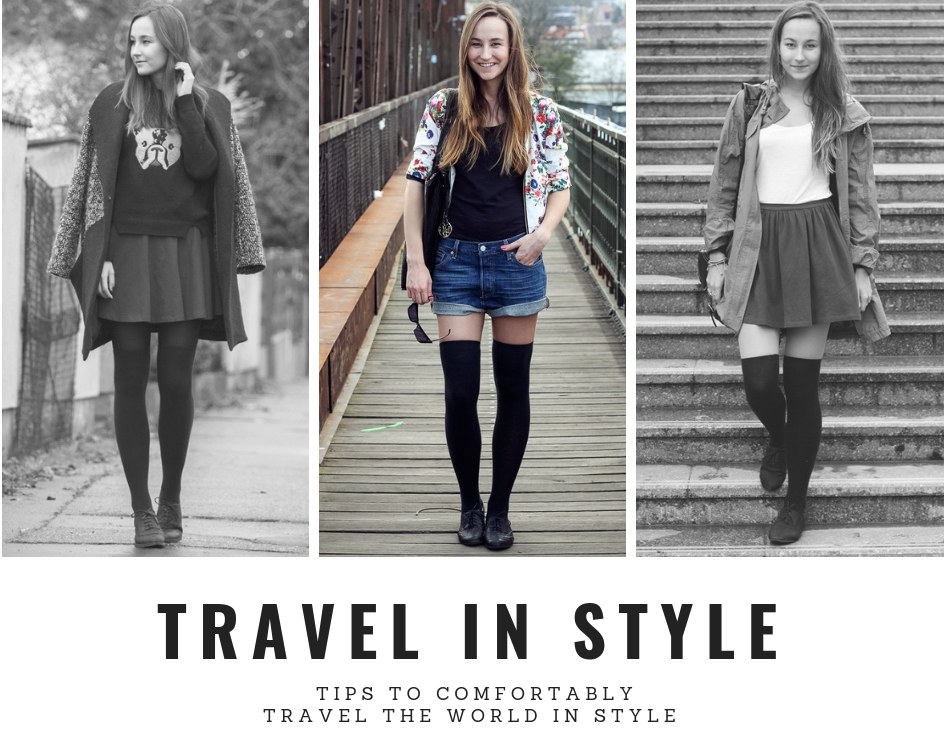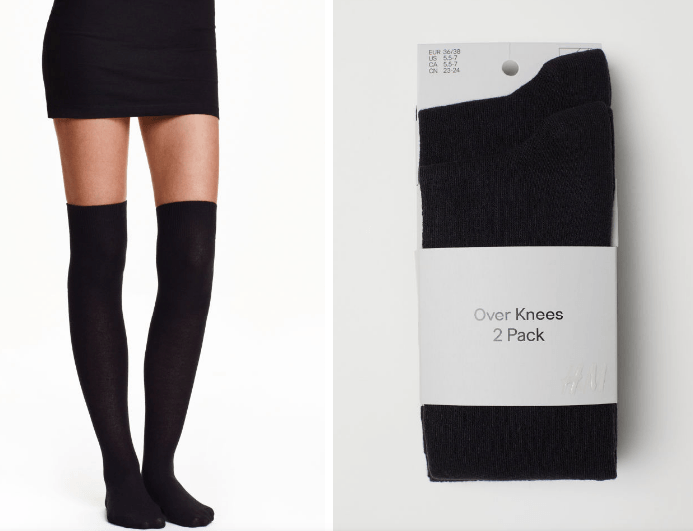 H&M 2-pack over-the-knee socks £6.99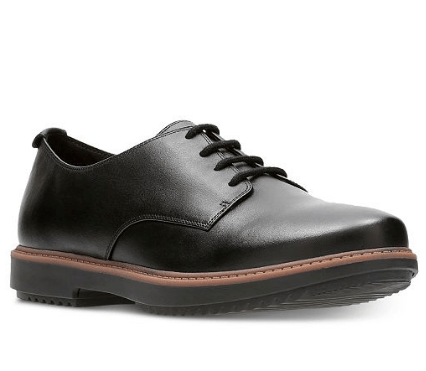 Clarks Collection Women's Raisie Bloom Oxford Flats USD 95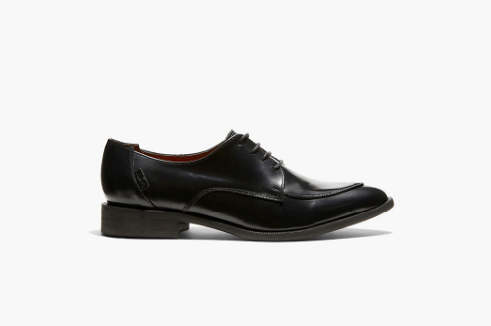 Levi's Low Derby Oxford Women Black £64.78
↓ 1 – With T-strap Shoes for Date Night
T strap heels are not just one of the most comfortable type of heels but they also give off the romantic vibes that you desire from a date outfit. The t-strap shoes seen here in oxblood color make for a really sweet date look.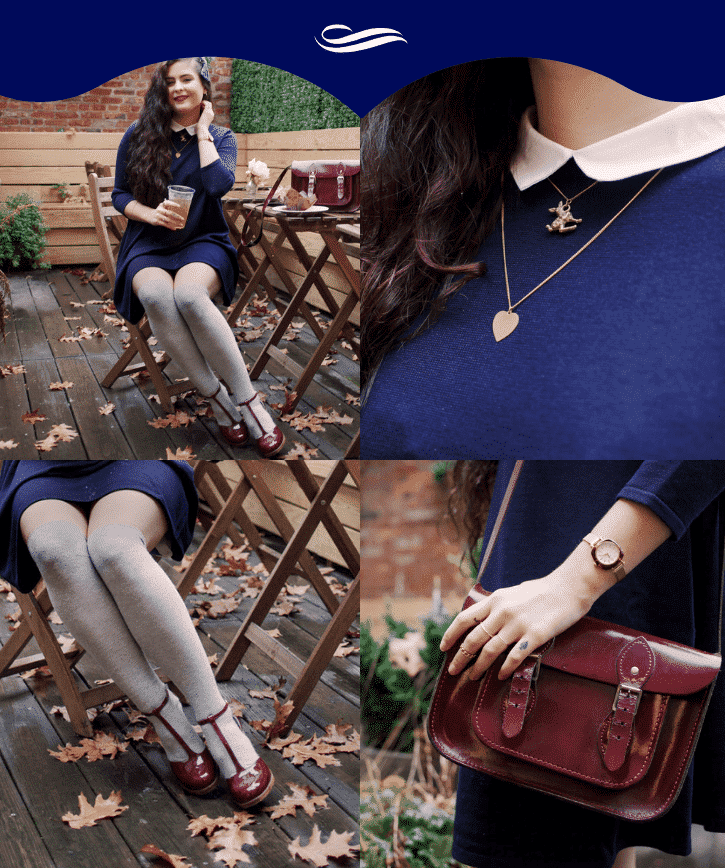 Here are some more of our recommended t-strap shoes to buy this year.
 (As seen above) BC Footwear Local T-strap Pumps Heels -in Oxblood Color $ 69.99
Lidia T-Strap Espadrille Wedge TONI PONS $64.95
MICHAEL Michael Kors Berkley T-Strap Platform Dress Sandals $ 120.00
Sam Edelman Yordana T-Strap Sandal $ 79.97
Jewel Badgley Mischka Conroy T-Strap Evening Sandals $ 119.00