Omar Borkan pics – We get so worried about being pretty. Let's be pretty kind. Pretty funny. Pretty smart. Pretty strong" Brit Nicole. People have become too superficial and materialistic. Most of these common people are inspired by beauty so much that it is all that is given importance to these days. Gone are the days when an intelligent person received instant fame and gifts and became a topic of discussion.
Beauty itself is not bad as it is created by God but the standards that the human race has adopted with regards to a pretty face are ugly. In 2013, such an event occurred that it shocked the whole world. Saudi Arabia is known for its strict rules with regards to the mingling of men and women and moral standards so men with good looks should beware when entering the country.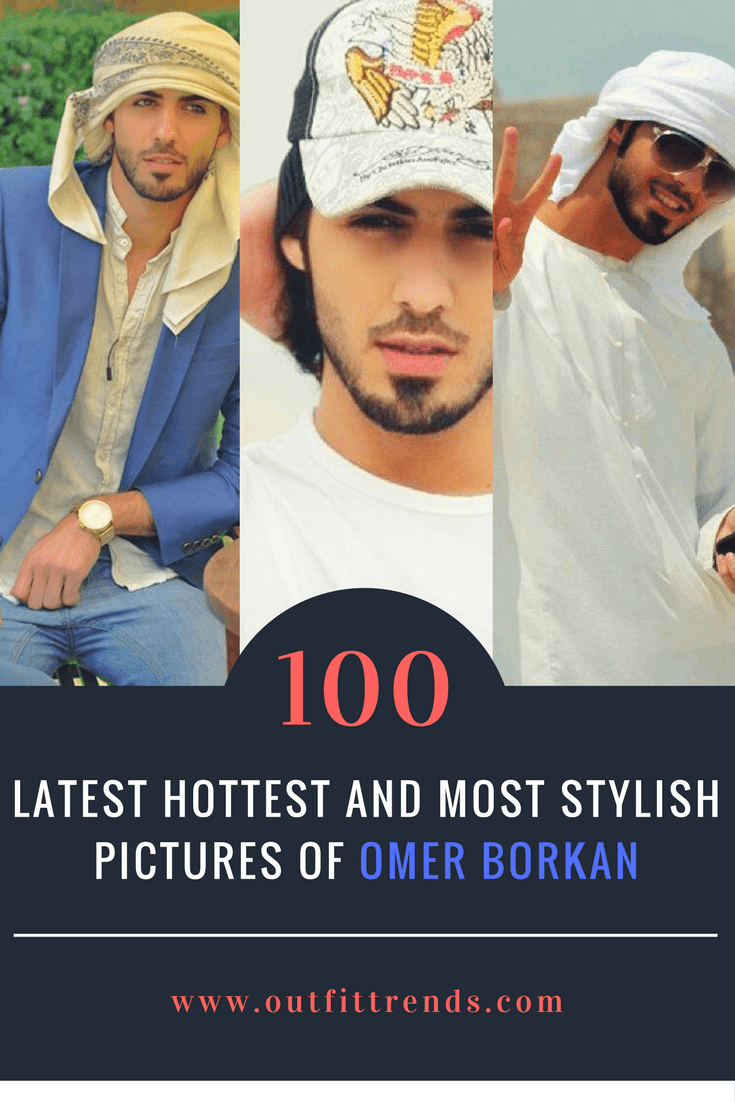 Latest News and Pictures of Omar Borkan Al Gala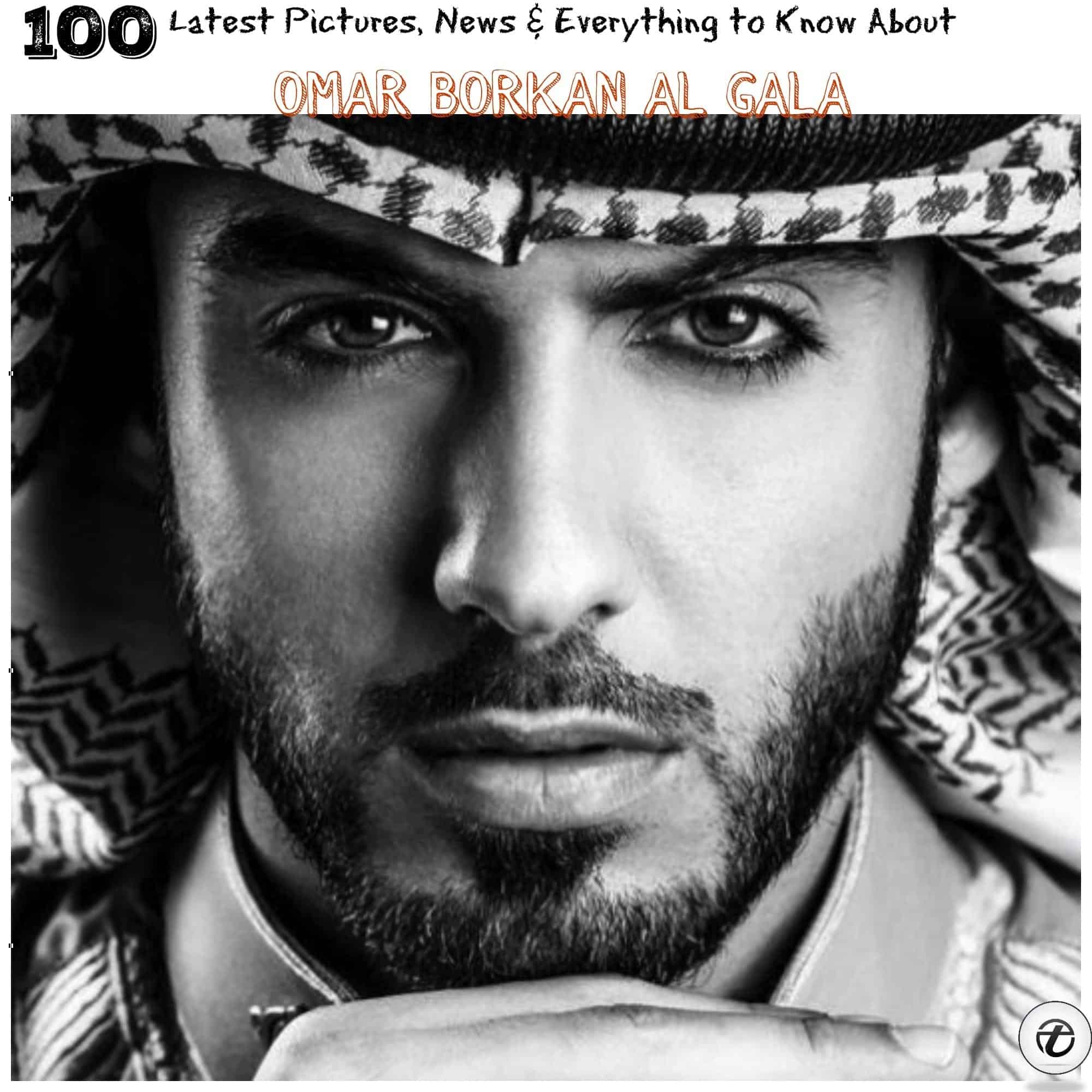 Read on to find everything about this handsome guy, but first, here's a simple bio about him:
Profession:Top model/photographer/Entrepreneur/ Samsung ambassador
Date of Birth: September 23, 1989
Zodiac: Libra
Nationality: Iraq
Ethnicity: Asian
Religion: Islam
Siblings: 1 brother (Ain Borkan Al Gala)
Height: 1.93 m/ 6 feet 4 inch/ 195 cm
Marital Status: Married to Yasmin Oweidah
Children: 1 son (Diyab) born on 8/September/2016
↓ 100 – Omar Borkan's Famous Controversy
An actor, a photographer and a poet born in Iraq and raised in Dubai to follow a career in fashion modeling was attending an event in Saudi Arabia when the organizers thought that Omar Borkan is devilishly handsome and can become a problem for the women there so he was deported from the country in April 2013. It would not be wrong to say that Omar Borkan is one of the hottest men alive. For some people, exile becomes the biggest defamation and for Omar Borkan it changed his life overnight. He became a topic of discussion all over the world. That incident changed his life forever, got millions of fans in a very short amount of time. This incident also brought a brand new living style for him when he started receiving gifts from women; a brand new Mercedes G55 as a gift from a woman on his birthday.
This incident has two aspects; the other side is that the actor may have used this whole scenario to become famous and to highlight his public profile as he is seen wearing eyeliner and kohl in many of his pictures. It took Omar Borkan three months before admitting in July 2013, in an exclusive interview to a private magazine he admitted that the story was fake, he was never deported. He was dancing inappropriately in a family event and he was questioned by the national guard but never asked to leave the country. Well whatever was the motive he got the best out of this whole scenario.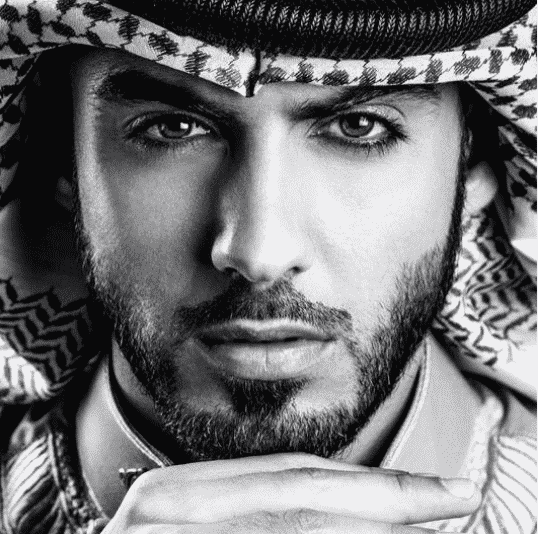 ↓ 99 – What is Omar Borkan Doing Now?
Omar Borkan now a days is one of the top middle east model and official ambassador for Samsung NXMini & Galaxy Camera 2,Galaxy K zoom.He is a great inspiration for men's fashion specially the Arab men style. A lot of Arab men follow Omar Borknan fashion and his dressing style as can be seen in the following pictures. Masculine charm oozing from those mysterious eyes set under thick eyebrows and a beard common among Central Asian Men, no doubt about his pretty features. Also have a look at these 10 Most Handsome Arab Men in the World.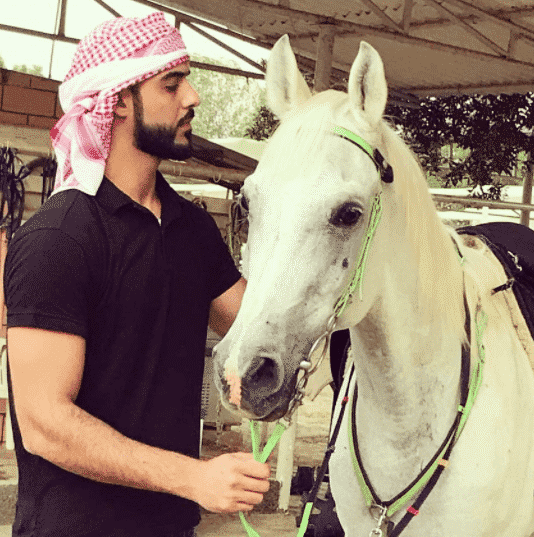 ↓ 98 – Omar Borkan in a Traditional Arab Attire
Omar Borkan being a model is seen here posing in the traditional Arab attire with a thobe of black color combined with a kaffiyeh in red. He keeps his beard most of the time as it adds to his handsomeness.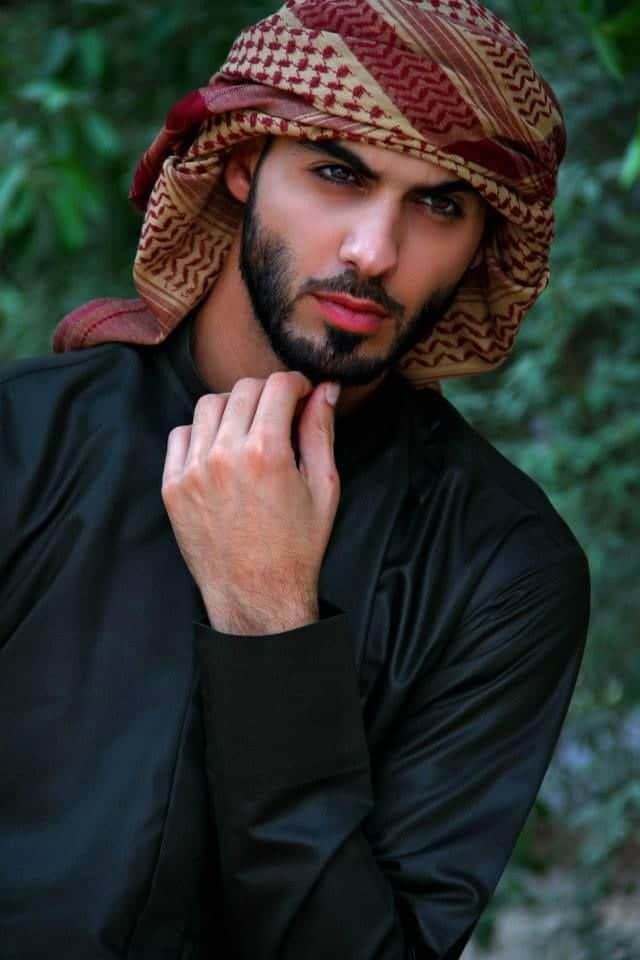 ↓ 97 – Omar Borkan HD Wallpaper
Brown embroided thobe can be worn to festive occasions as is worn by the model. The kaffiyeh here is tied around with the igal.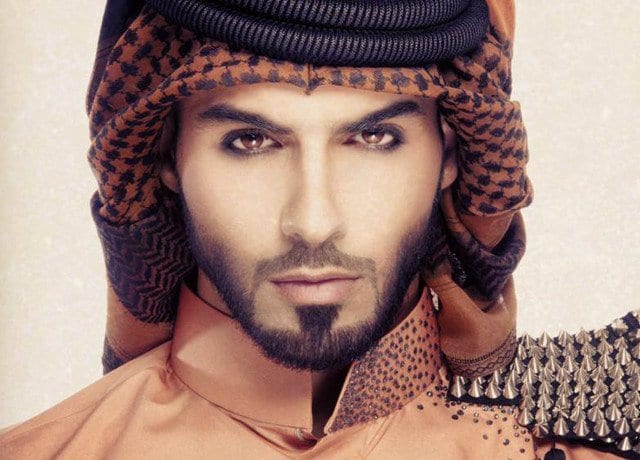 ↓ 96 – Casual Look in a Hat
Normally the model is not seen in western clothes but you can see that he is enjoying wearing these as well. Rn B cap with a classic white t-shirt is looking great on the guy.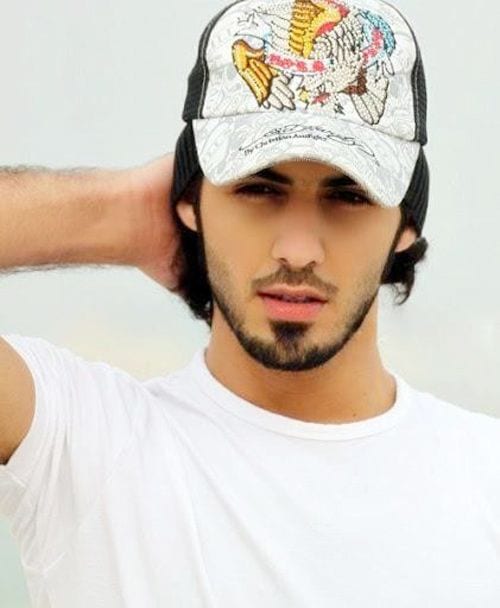 ↓ 95 – Omar Borkan Wearing All White
For women across the globe, he is looking like a vision in white. His looks enhanced by this all white outfit.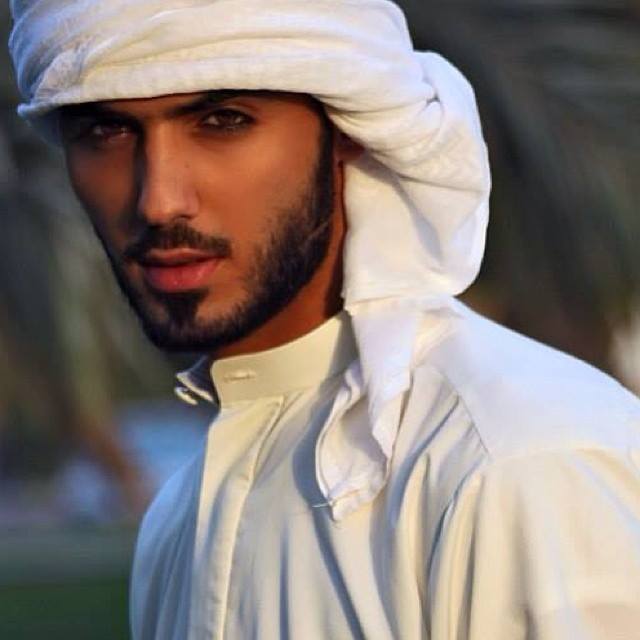 ↓ 94 – French Style Beard
Gray Thobe, worn with a cap and a chin strap beard french style. Here are Top 10 Arab Countires with Most Beautiful Women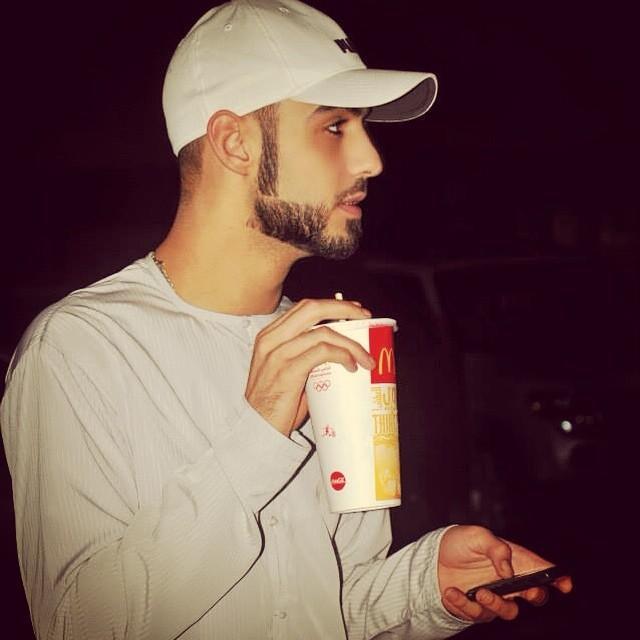 ↓ 93 – East Meets West
Again you can see that he like to wear a kaffiyeh with western wear also. White Jacket and traditional Jeans look good.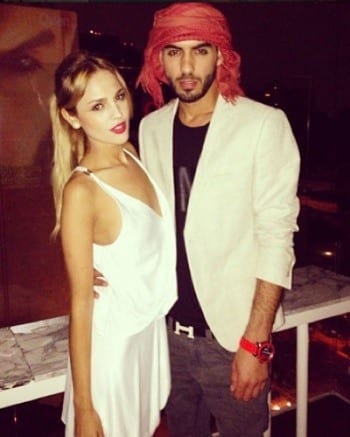 ↓ 92 – Omar's Awesome Winter Look in a Beanie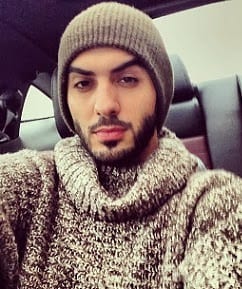 ↓ 91 – Omar Borkan Beard Style
Also see these  25 Popular Beard styles for Arabic Men.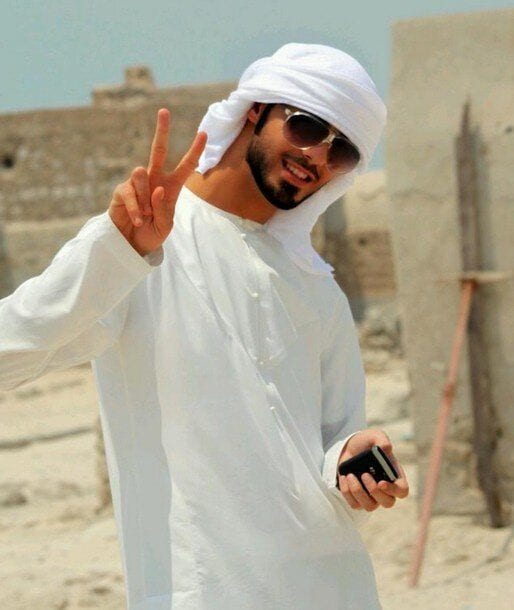 ↓ 90 – Omar Borkan's Never Ending Swag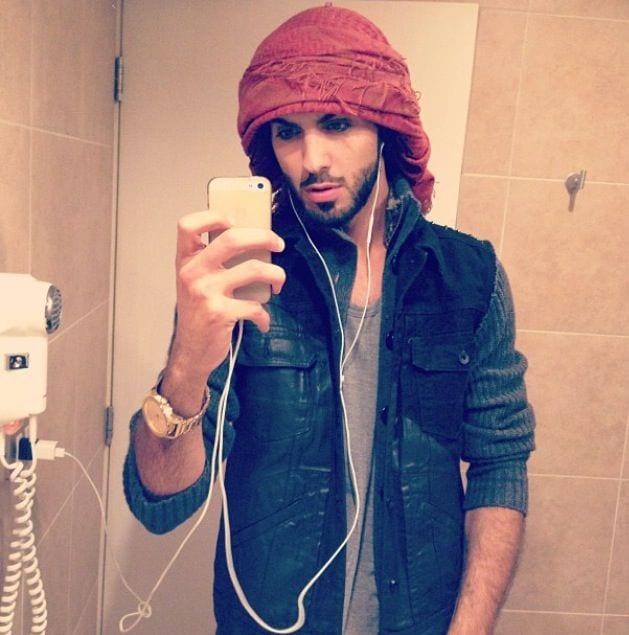 ↓ 89 – His Awesome Sunglasses Collection

 
↓ 88 – His Intense Looks

↓ 87 – Omar Borkan's Beautiful Smile

↓ 86 – Omar Borkan's Modelling Pictures

↓ 85 – As a Samsung Ambassador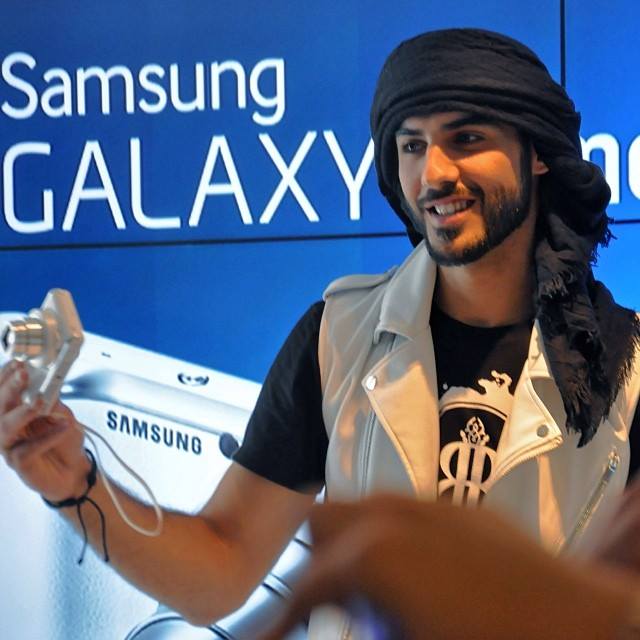 ↓ 84 – Omar Borkan's Amazing Colour Coordination

↓ 83 – Taking a Selfie with Fans

↓ 82 – Who is the Cute One?

↓ 81 – Omar Borkan's Interview Outfit

↓ 80 – Omar Borkan in the Swimming Pool

↓ 79 – Attending an Event

↓ 78 – Hanging Out

↓ 77 – His Love for Cars

↓ 76 – Playing Basketball

↓ 75 – Hot Stuff

↓ 74 – Modelling as a Groom

↓ 73 – Wearing a Traditional Kurta

↓ 72 – Handsome as Ever

↓ 71 – Black and Red Outfit

↓ 70 – Borkan's Love for Horses

↓ 69 – Omar Borkan in a Shaven Head

↓ 68 – Summer Look in Shorts

↓ 67 – Classy Look

↓ 66 – King of the Desert

↓ 65 – His Eye-Piercing Stare

↓ 64 – Making Hearts Flutter

↓ 63 – Muscular Arms

↓ 62 – Glimpse from His Travel Diaries

↓ 61 – The Most Handsome Gulf Man

↓ 60 – Dashing Looks

↓ 59 – The Most Sexy Beard

↓ 58 – Angelic in White

↓ 57 –  A Treat for the Eyes

↓ 56 – Fierce and Fiery

↓ 55 – The Most Photogenic Man

↓ 54 – In a Black Blazer

↓ 53 – Swag Looks

↓ 52 – Omar Borkan Working Out
According to Borkan, the gym is where he can release his stress.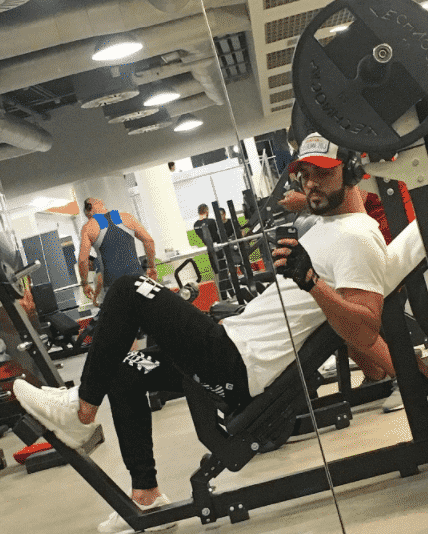 ↓ 51 – Vacationing with His Son
Here's a picture from a recent picture he shared from his vacation with his family in Fujairah Beach resort.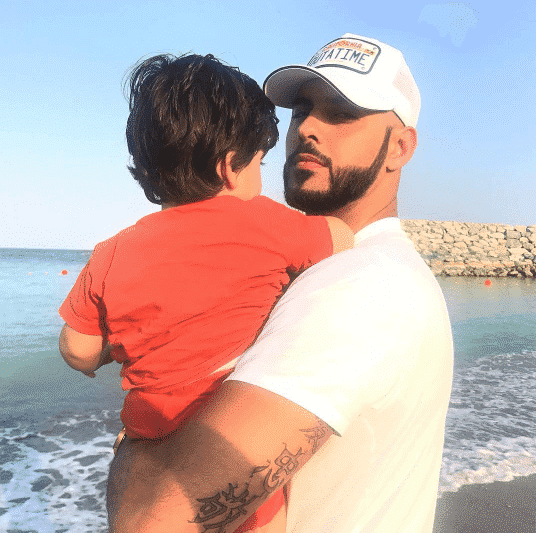 ↓ 50 – Omar Borkan's Beach Look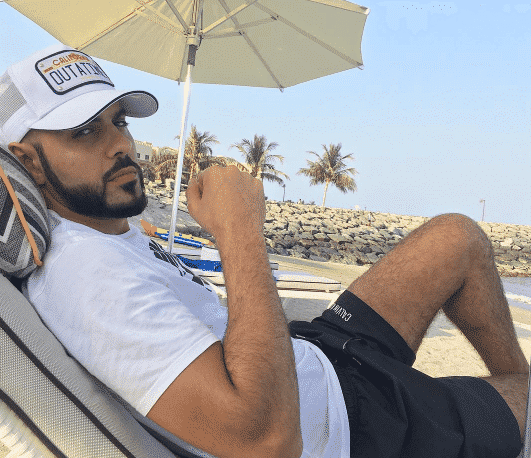 Top Facts About Omar Borkan
↓ 49 – All Set for the Weekend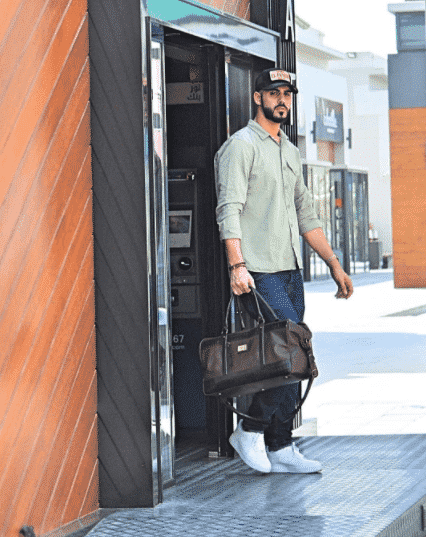 ↓ 48 – Glowing in the Sun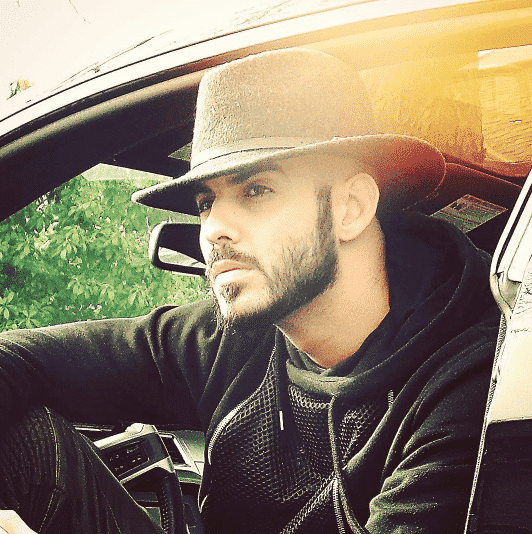 ↓ 47 – Confidence is the Key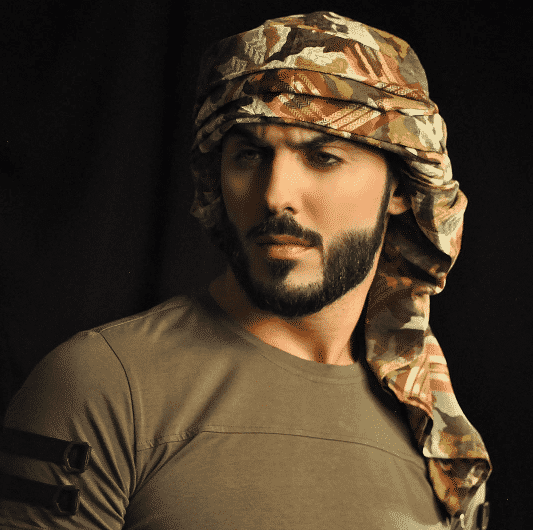 ↓ 46 – Omar Borkan as a Rising Entrepreneur
He has now started his own shop online which has exclusive products from Borkan's collection. The products include the headscarves like he wears and bracelets for women, but he plans on expanding the product range soon. You can access the shop online or visit the store in Business Bay, Dubai.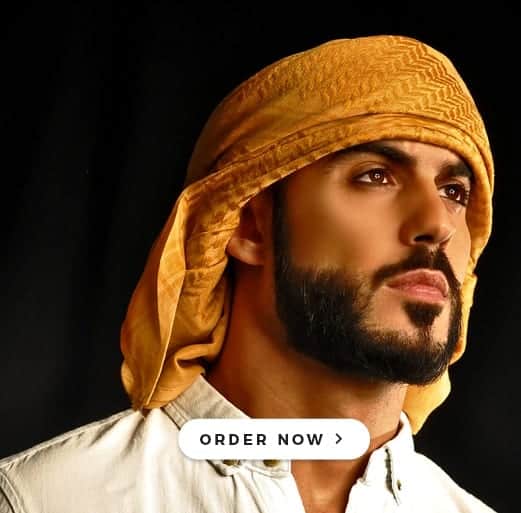 ↓ 45 – Tall, Dark and Handsome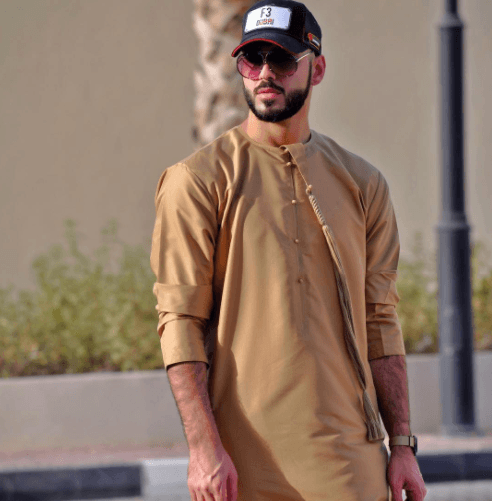 ↓ 44 – The Perfect Family Man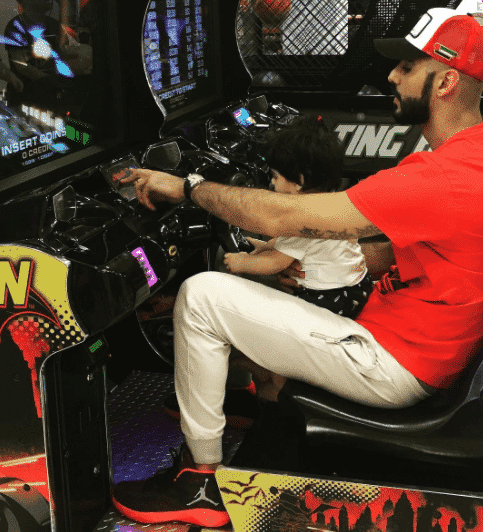 ↓ 43 – Mesmerising Eyes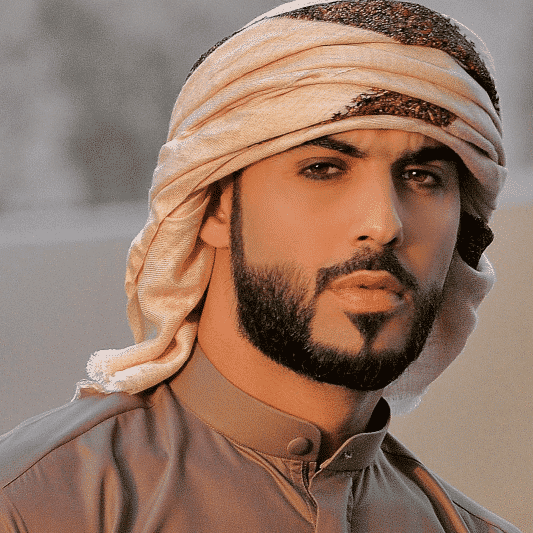 ↓ 42 – Omar Borkan Street Style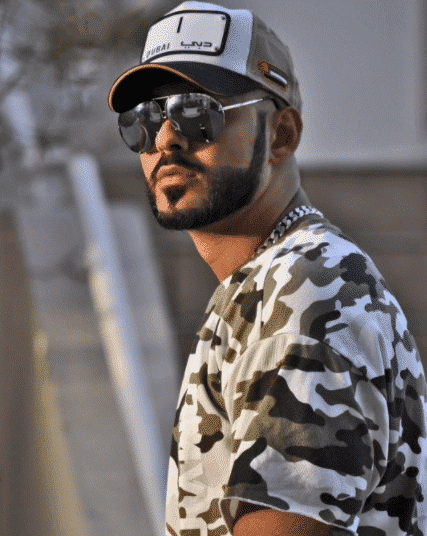 ↓ 41 – The Secret of His Perfect Beard
All the beauty doesn't just come naturally, it needs to be maintained properly. Which is why here we see Borkan perfecting his beard lines with a laser session.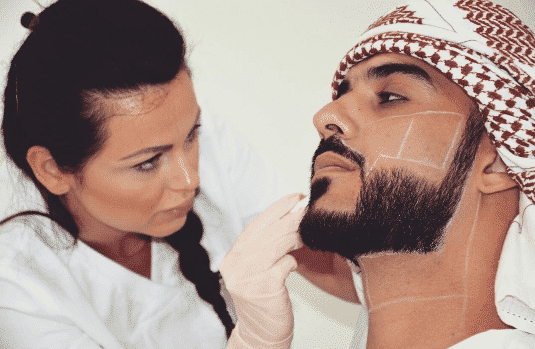 ↓ 40 – The Perfect Gym Look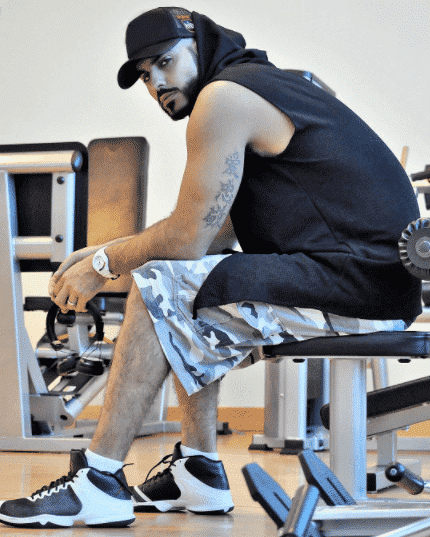 ↓ 39 – Modelling Shoot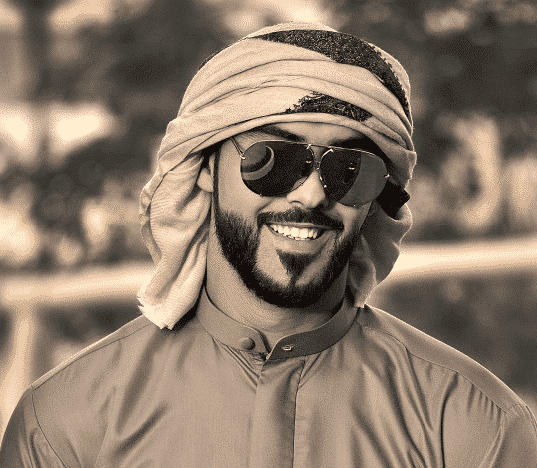 ↓ 38 – Omar Borkan with His Wife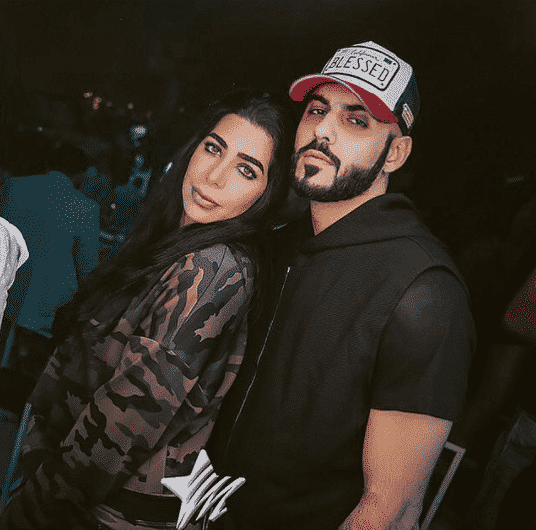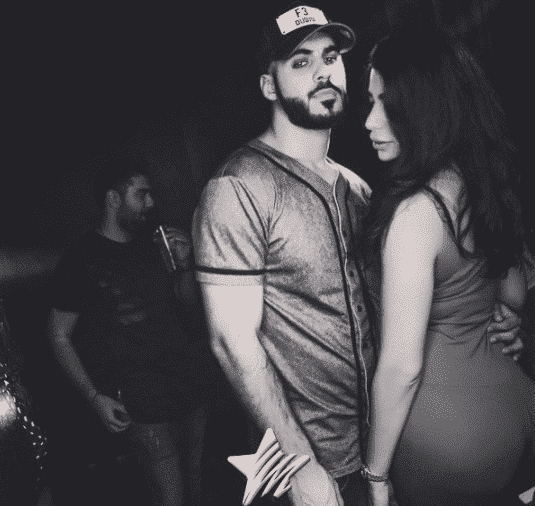 ↓ 37 – Hanging Out at the Club
Truly when you wark hard, you get to party harder.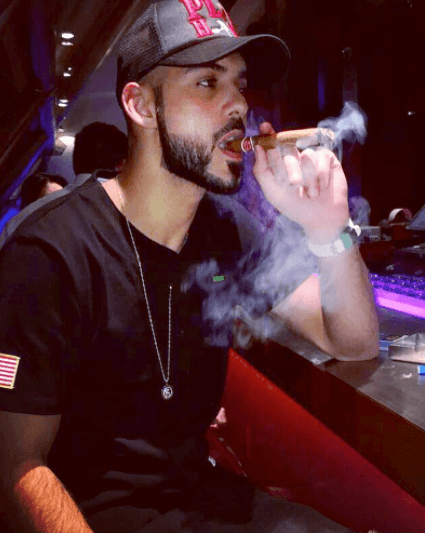 ↓ 36 – Omar Borkan with His Brother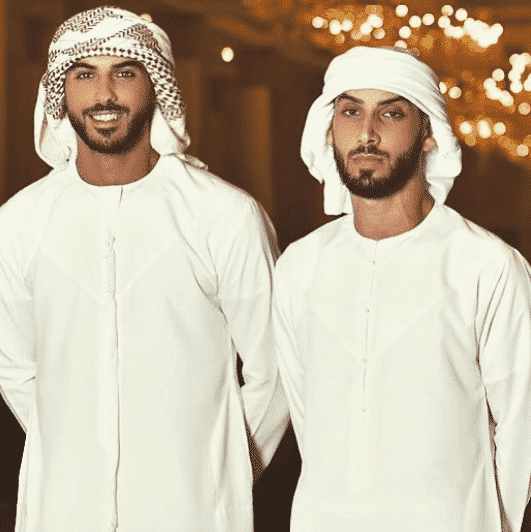 ↓ 35 – The Best Smile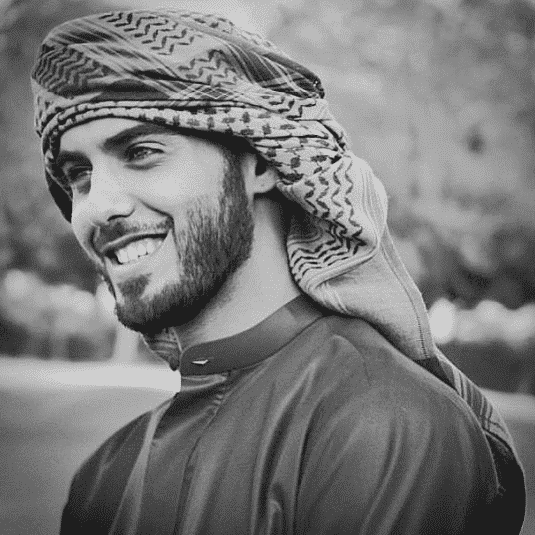 ↓ 34 – Omar Borkan Height
You can see here that he is even taller than his security guards!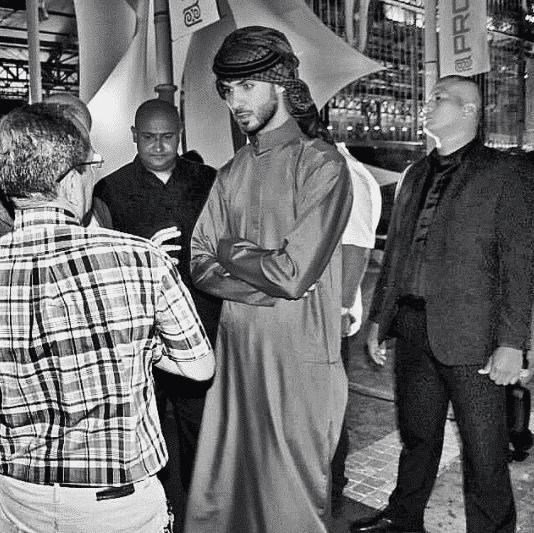 ↓ 33 – Omar Borkan's Childhood Picture
Here's a picture of Borkan from when he was 6 months old.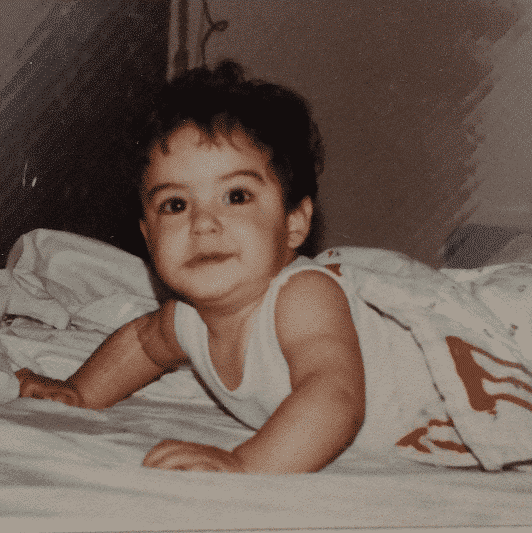 ↓ 32 – Omar Borkan's Morning Run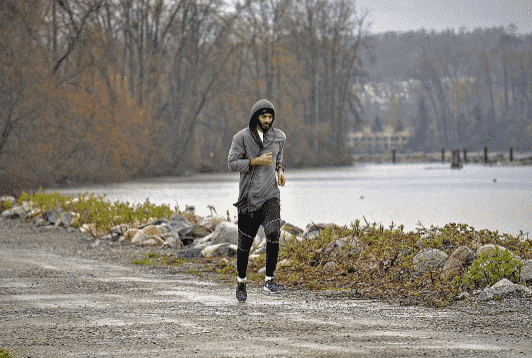 ↓ 31 – Hanging Out with His Little Man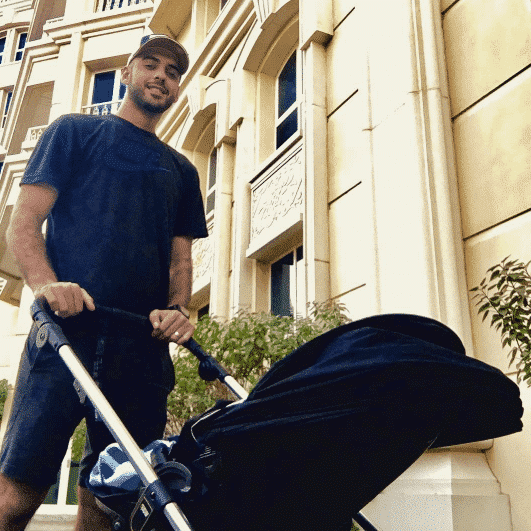 ↓ 30 – The Right Motto for Life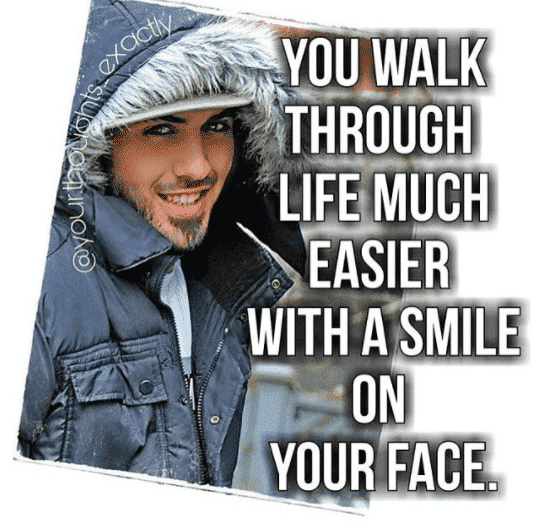 ↓ 29 – Charming Looks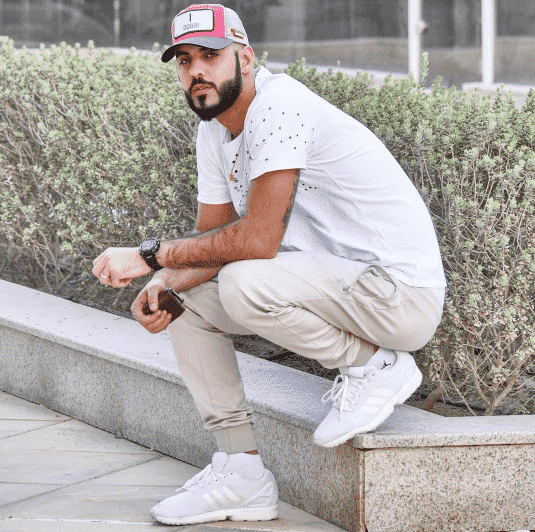 ↓ 28 – The Handsome Devilish Looks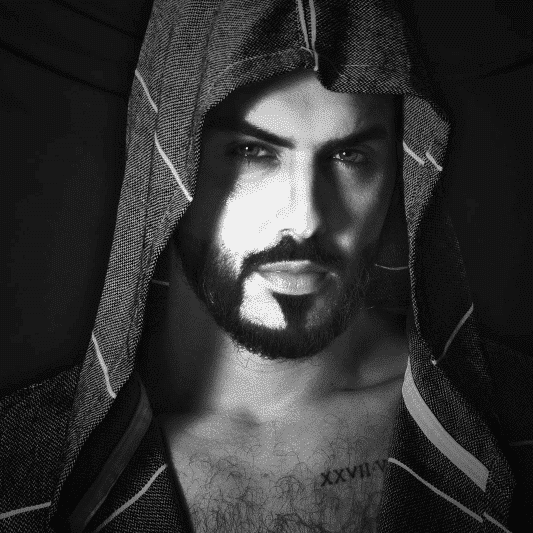 ↓ 27 – Perfection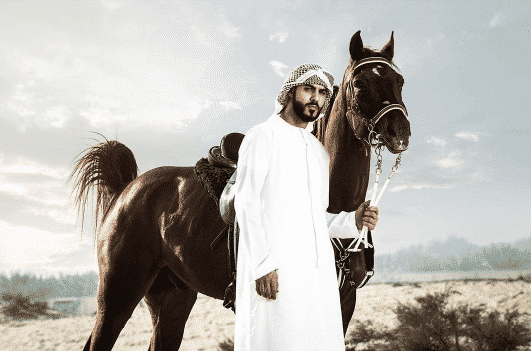 ↓ 26 – Tanned Look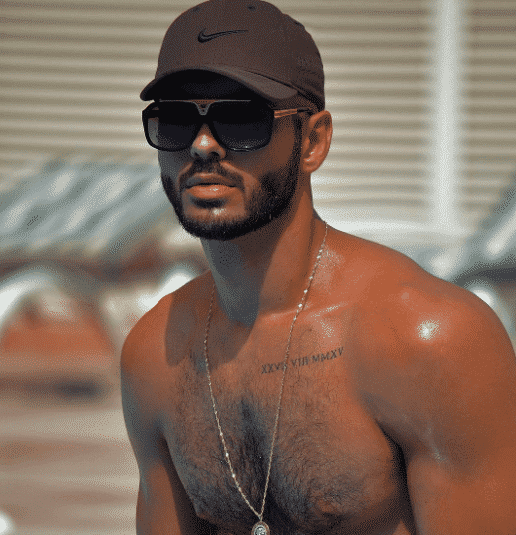 ↓ 25 – The Right Look for Haters

↓ 24 – He's Not Just a Pro at Modelling
He isn't just all about good looks. One of his hobbies is playing snooker which he has been doing since he was 7 years old so you can imagine how good he is at this.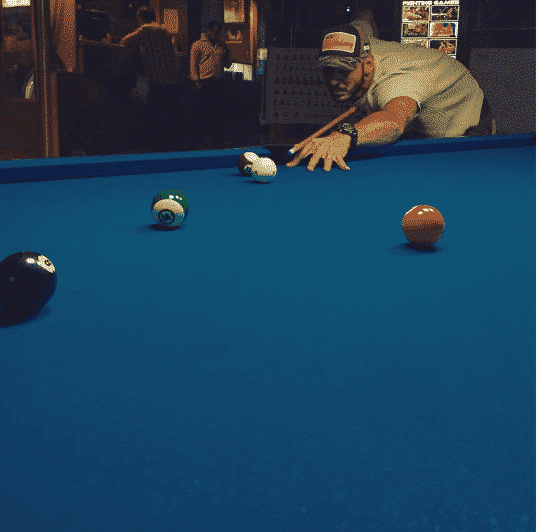 ↓ 23 – The Man Who Has Everything
Love, fame, money, loyalty, respect, what else could a man want?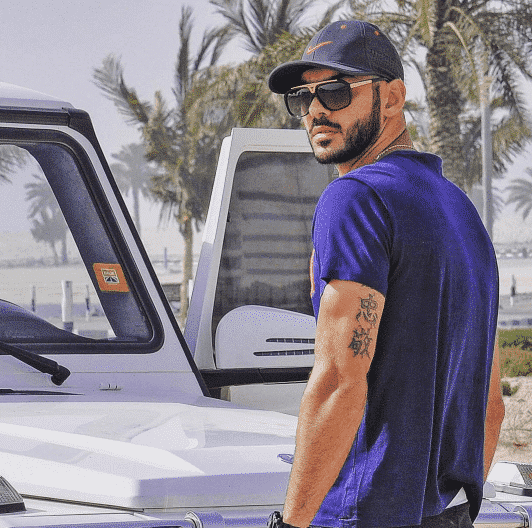 ↓ 22 – Looks with Attitude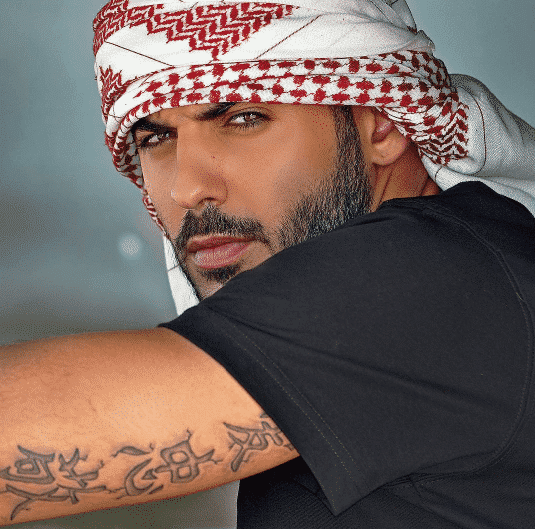 ↓ 21 – With His Pet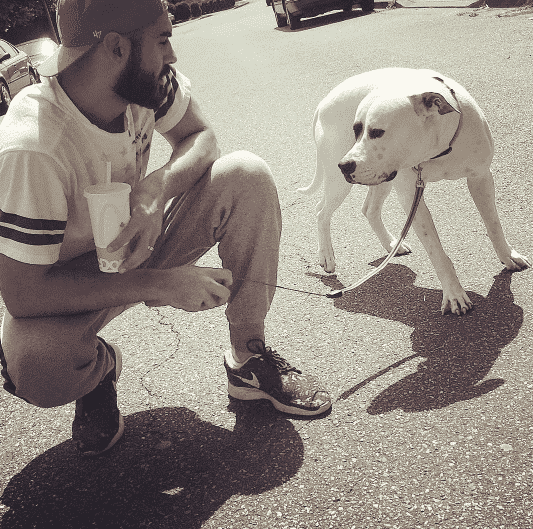 ↓ 20 – The Perfect Summer Body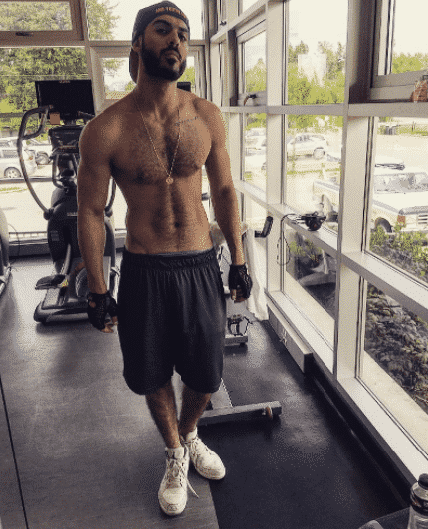 ↓ 19 – Looks That Kill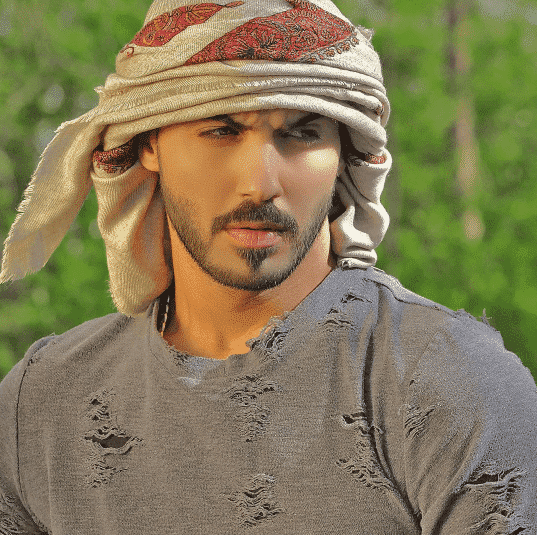 ↓ 18 – His Fall Look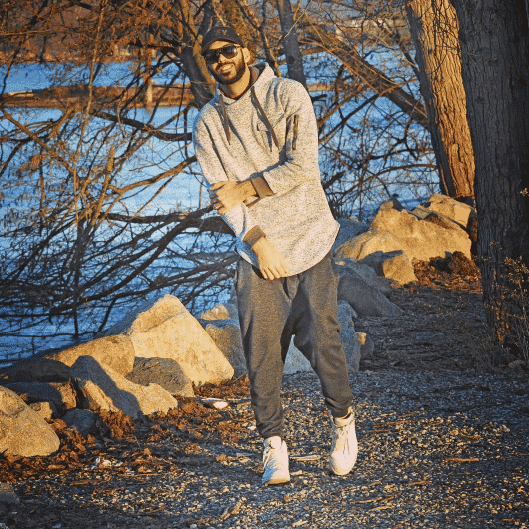 ↓ 17 – Rainy Day Look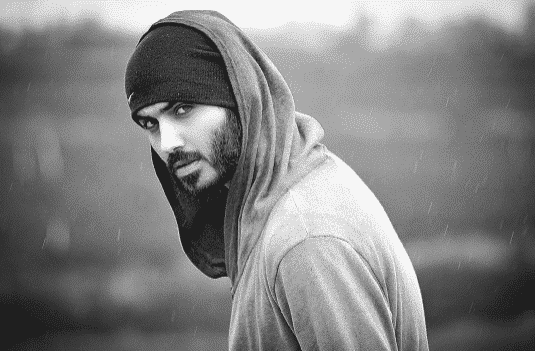 ↓ 16 – Looking Amazing in a Hat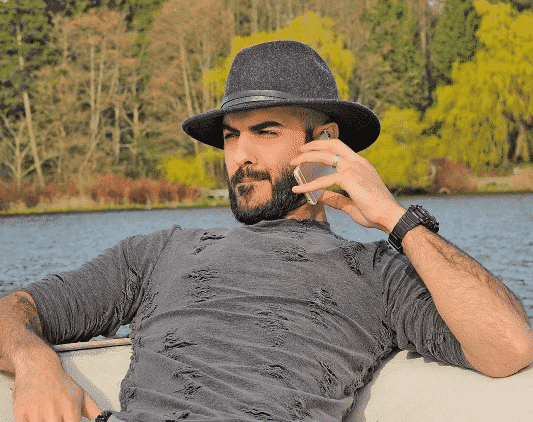 ↓ 15 – Reading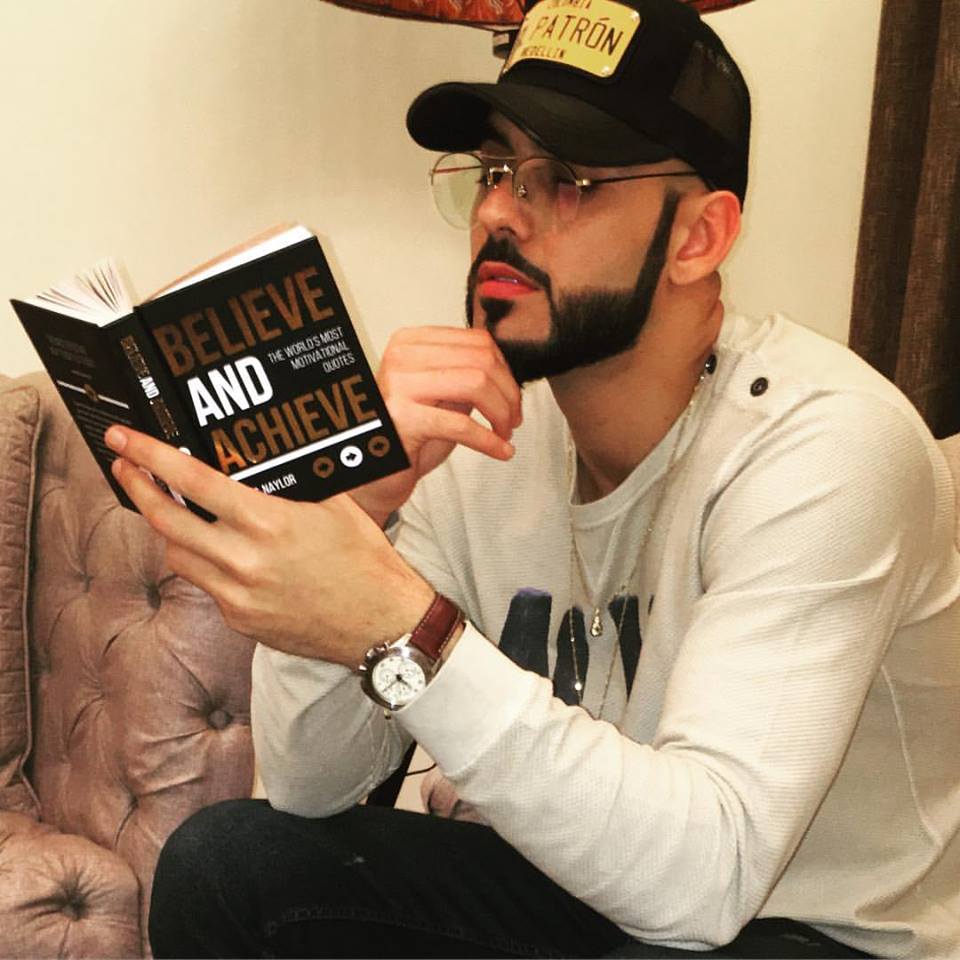 ↓ 14 – Wearing Ripped Jeans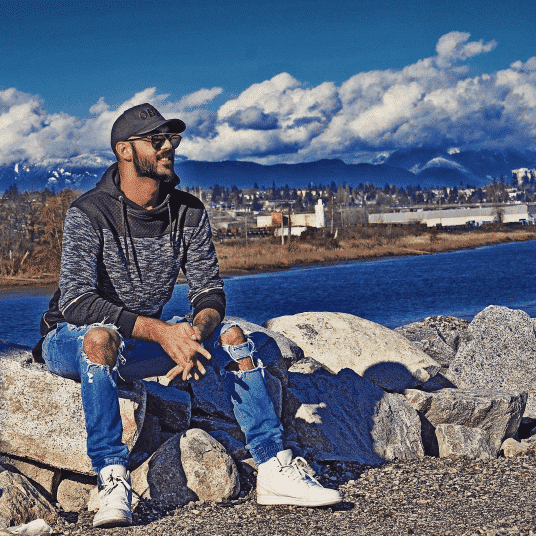 ↓ 13 – Snowy Day Look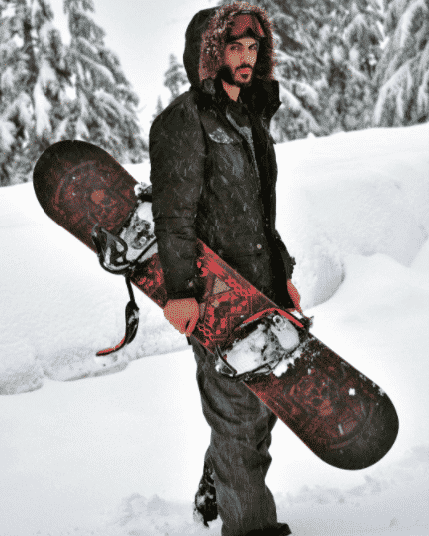 ↓ 12 – That Smile!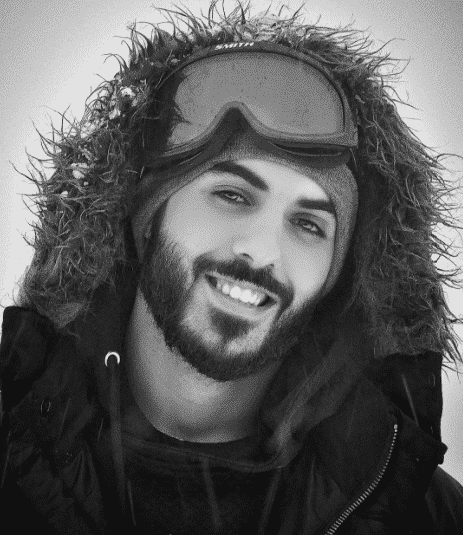 ↓ 11 – Wearing a Parka Jacket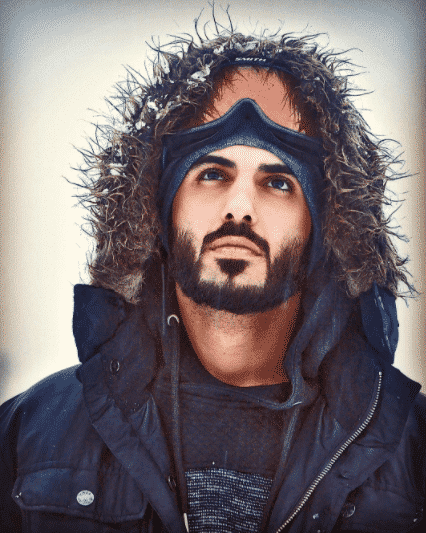 ↓ 10 – Casual Look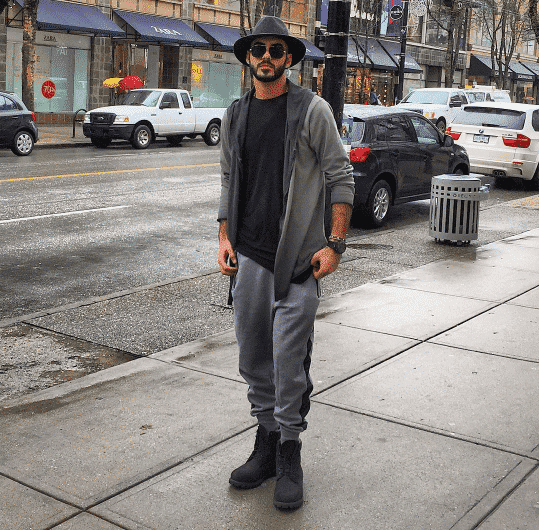 ↓ 9 – The Most Awesome Couple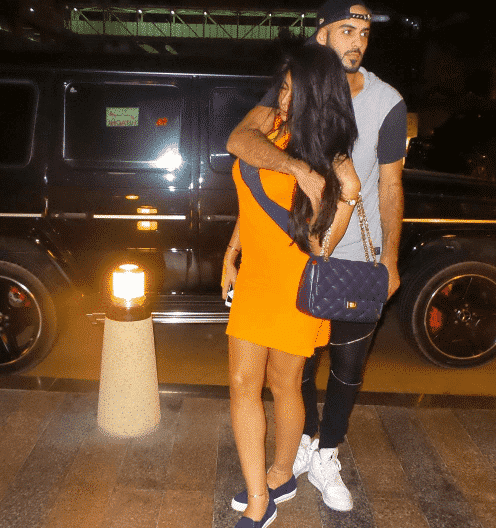 ↓ 8 – The Pride of UAE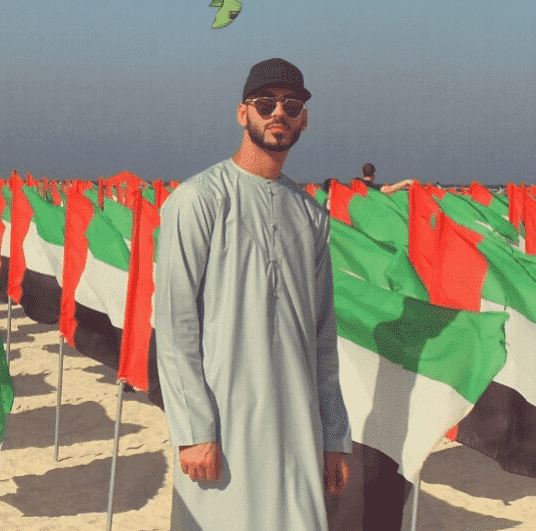 ↓ 7 – The Most Handsome Man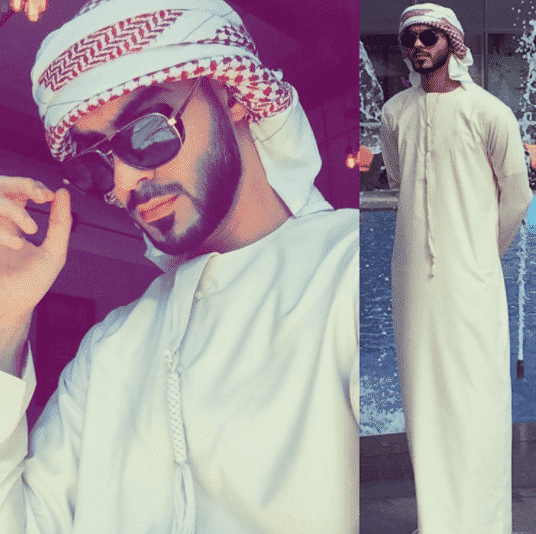 ↓ 6 – Impeccable Style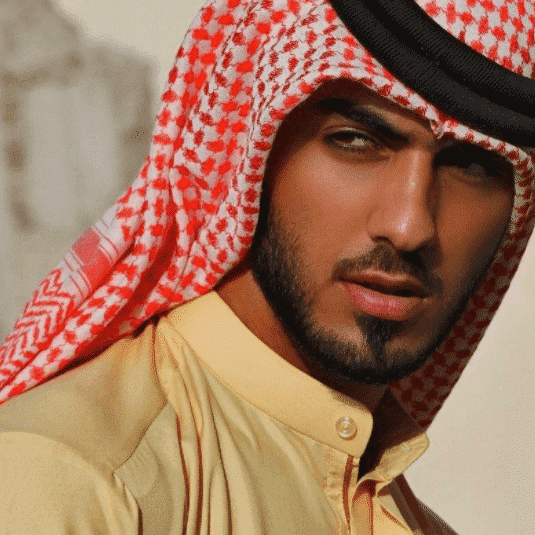 ↓ 5 – Enjoying Icecream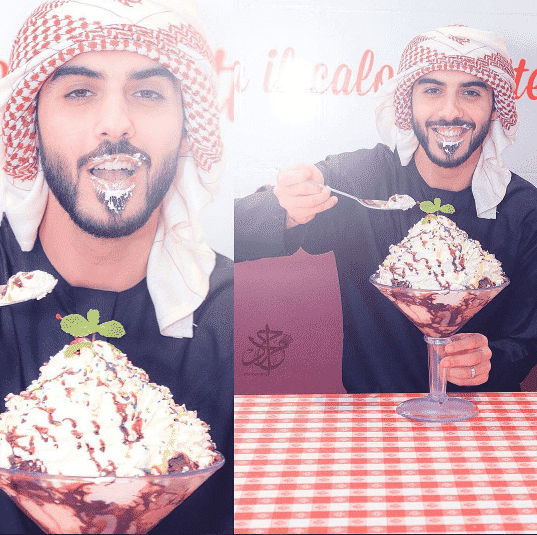 ↓ 4 – Water Sports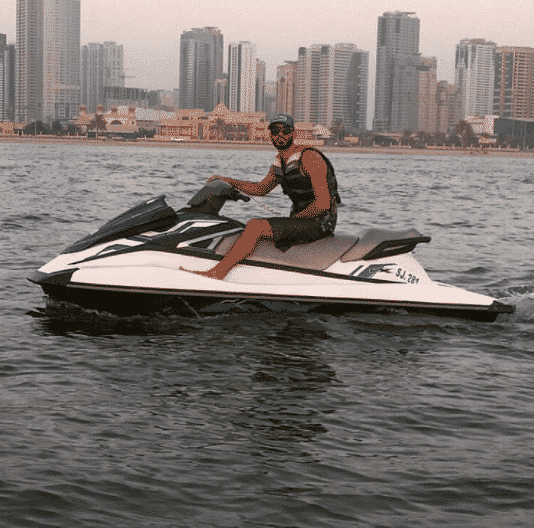 ↓ 3 – Morning Selfie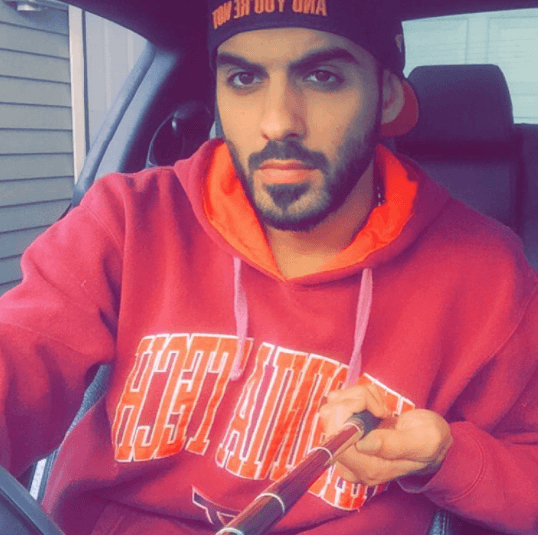 ↓ 2 – Rocking a Snapback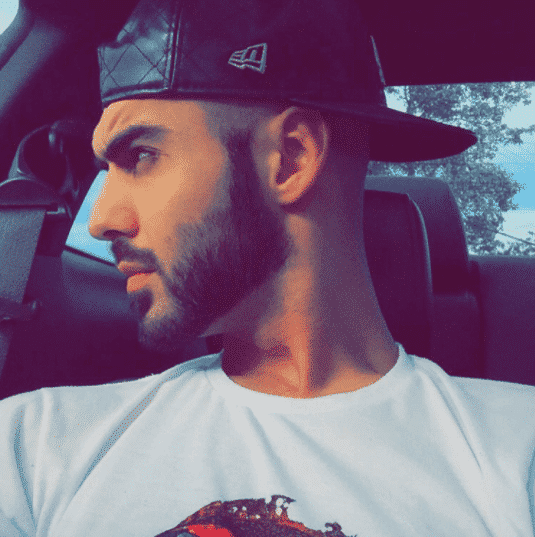 ↓ 1 – The Hottest Gulf Man