Beautiful Dresses For Engagement. Engagement is an extremely important day in the life of a woman. It marks the beginning of a new journey. From this very moment begins the most beautiful period that culminates in a beautiful wedding.
It is like a little trailer for the upcoming life-changing event. So it must be celebrated formally yet with great joy and happiness. It is a great event to try out new things and take risks that might make you better prepared for the upcoming big day. Engagement is the time when you can experiment with different colors and designs. You can try bold colors or deep and unlikely cuts for your dresses. Sometimes people want to keep the engagement a private affair. They do not wish to pomp and show and do it alone. Other times the guy proposes to the girl as a surprise, and they get engaged, and that is it. No partying or any big gatherings.
What To Wear On Your Engagement?
People who plan to celebrate this day in the form of big events or with friends and family must dress up to their best. But what to wear that will make you stand out, right? Don't worry about anything because we have you covered. Before we move on to dresses, their styles, and what's in fashion, you need to keep in mind these few tips.
Always wear clothes that help you reflect on your inner personality. Some people like keeping their look minimal all the time while others are more inclined towards sequins and glitters etc. So whatever you like, stick to that.
Always keep in mind your body shape and size and choose your outfit accordingly. Different gowns suit different body shapes.
Neutrals and white tones are lifesavers for these events. They make you look elegant and graceful. Moreover, these colors blend really well with colors outside, like natural sceneries. So, they are best for outdoor engagement photoshoots.
People who like going bold shouldn't be scared of putting on bright and dark colors like red, black, and turquoise. These colors are very vibrant and spread positive energy.
You should take a cue from the season as well—white looks captivating in winter, pastels in autumn, and vibrant colors in summer.
Be careful about the choice of fabric- opt for loose and flowy fabric unless you want a slim fit dress.
Your dressing must be weather and location appropriate. You don't want to ruin a velvet outfit on the beach nor a chiffon outfit on a windy day.
Choose your accessories very wisely. Wear minimal and statement jewelry as they look the best.
Don't go for very fancy hairstyles. Loose curls, beachy waves, low buns are some of the most elegant hairstyles to opt for.
Wearing heels is always a good choice as they make any outfit look better.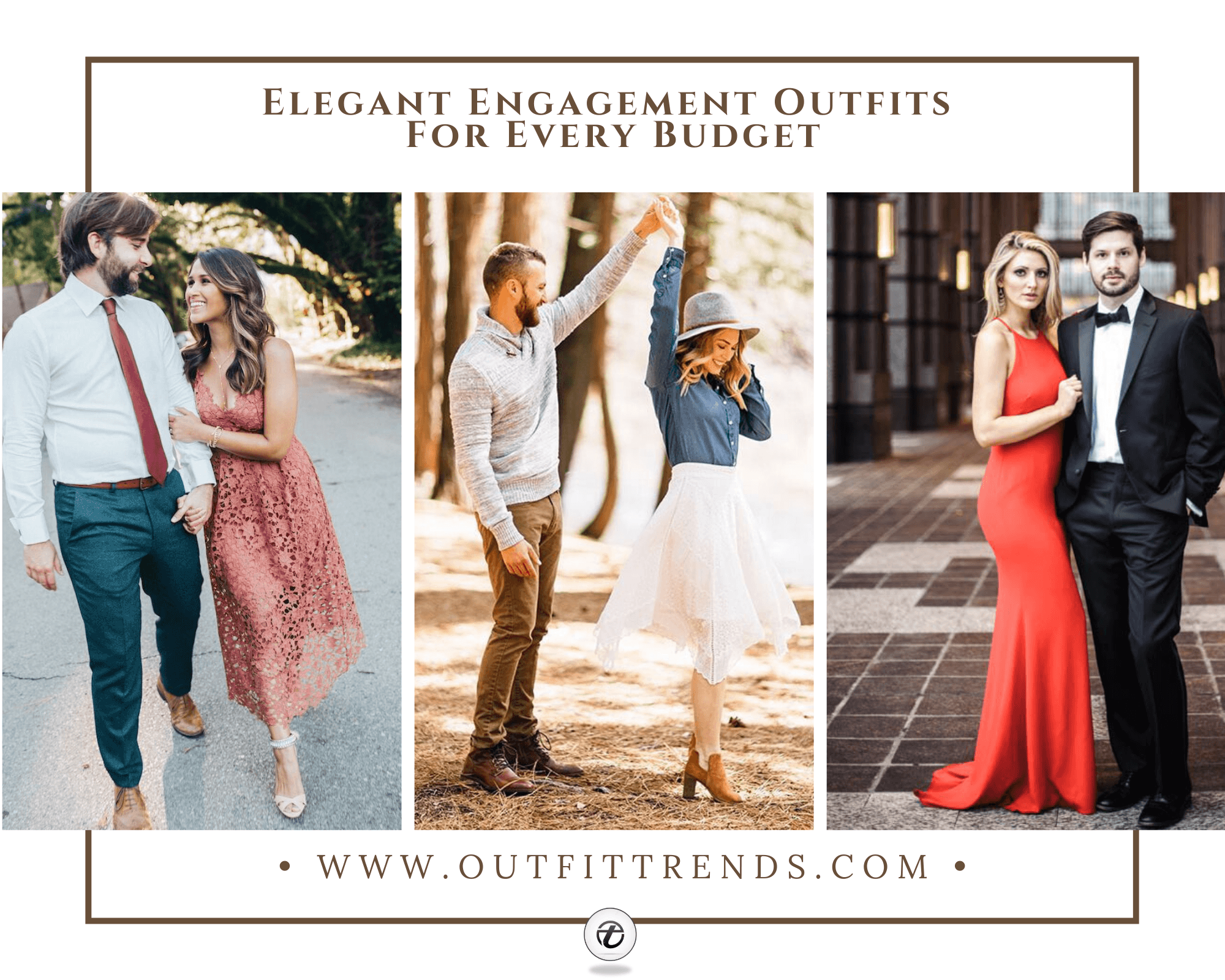 Now let's look at some great ideas for Women's Engagement Dresses. You can see there is a lot of variety of fabric, styles, and colors. We hope our list can help you in making the important decision about what to wear on your engagement day.
↓ Types Of Engagement Dresses
As a matter of fact, it is imperative to wear an outfit that compliments your body. Well, weddings and engagements are all about gowns and cute girly dresses. So, we have enlisted here some of the most enthralling gown styles as well as the body shapes they look good on. So keep reading to find out your most wanted attire.
Ball Gowns: These gowns have a fitted bodice, along with a skirt that touches the floor. It has flair and is all poofy. If you still can't imagine what it looks like, then take a hint from cinderella's blue gown. It is ideal for pear-shaped women as it promises to conceal the lower half of the body.
Mermaid Gowns: These gowns have a well-fitted structure till calves, after which it tapers into a skirt with the trail. It is the perfect choice for people with an hourglass figure and pear-shaped figure. Incorporate a low cut back in it to define your back and hips a little more.
Empire Waist Gown: These gowns are for people who want to incorporate a royal touch in their outfits. These gowns have a high waistline, just below the bust area. They are well known for concealing and flattening the stomach. Hence, it is the perfect choice for women with an hourglass figure.
A-Line Gown: This is one of the most simple yet ravishing attire. These dresses have a fitted bodice from which it flows down. They suit almost all body shapes because they are loose in an attractive way.
Trumpet Gowns: These gowns are more of a princess style, ideal for petite girls. It has flares and ruffles in the thigh area, and the rest of the outfit is well fitted. Net is the ideal fabric for such dresses as they make the flares even more beautiful.
Sheath Gown: Here is the perfect dress style for women who love minimal attires. These gowns are straight and flow all the way down from hem. Women with hourglass or rectangle shapes can rock these gowns very well. For detailing, a large bow can either be added at the back or at the front waistline.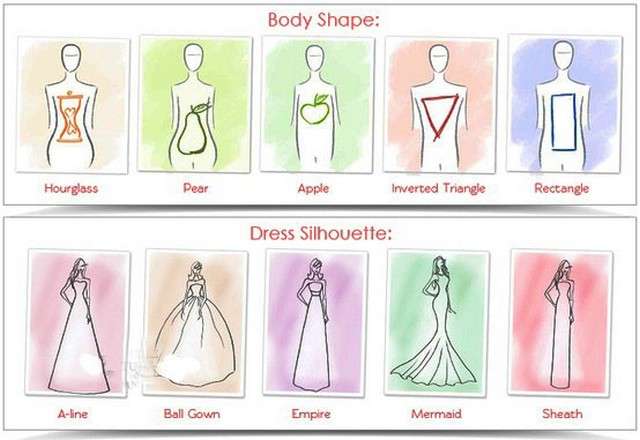 ↓ 35 – Green Midi Dress
People planning a very small engagement party can totally opt for midi dresses. A green midi dress in pure silk with the belted waistline and full sleeves will look adorable on you in summers.
↓34 – Black High Slit Dress
Is there a color that looks more sensual than black? Then why not choose it for this special day. Alternatively, you can also go with the famous LBD and style it with these tips to Wear The Little Black Dress.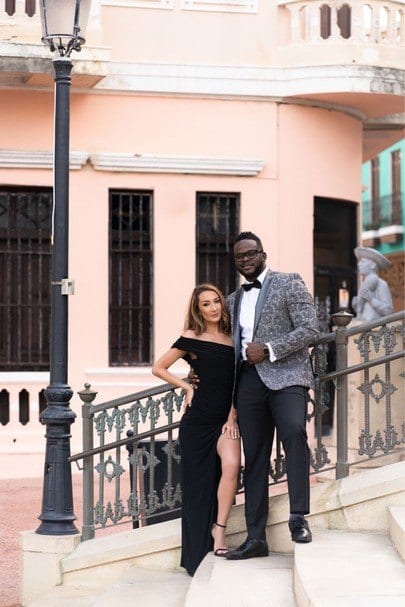 ↓ 33 – Printed Maxi Dress
Most of the people prefer going with solids on their big day. But you can stand out and make everyone fall head over heels if you choose a stunning vibrant printed maxi dress having a deep v neckline and well-defined waistline.
↓ 32 – White Slim Fit Lace Dress
This white slim fit dress with lace detailing and a long tail is ideal for girls who want to create a fancy look on their engagement. A floral hairband will look beguiling with this all-white lace dress.
↓ 31 – Chiffon Maxi Dress
↓ 30 – Boho Attire
↓ 29 – Light Shade Extravagant Long Dress
So you are about to wear an extravagant diamond ring, might as well dress extravagantly to match the splendor of the solitaire on your finger. Here is a beautiful dress with a tremendous gigantic flare that will make you feel like a real princess, with her prince charming.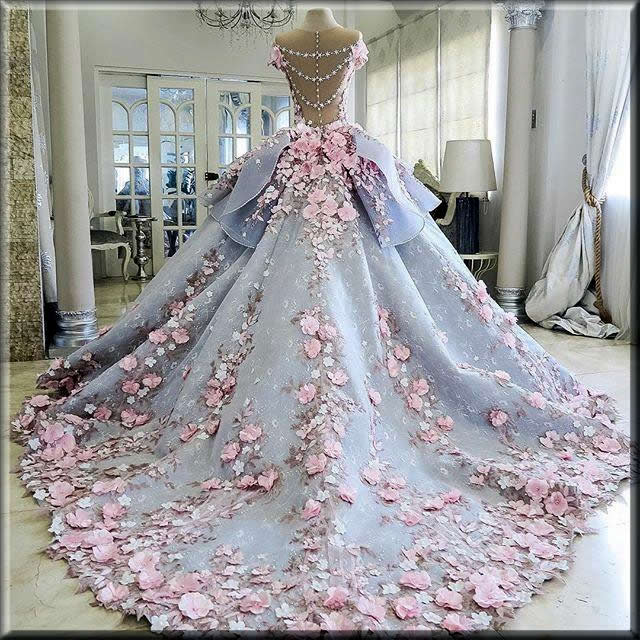 ↓ 28 – Tulle Flare With Silk Bodice Dresses
Tulle is an excellent material for designing engagement, wedding, and party dresses. It looks beautiful in light shades and gives a dreamy and fancy look. It will look great as an engagement outfit.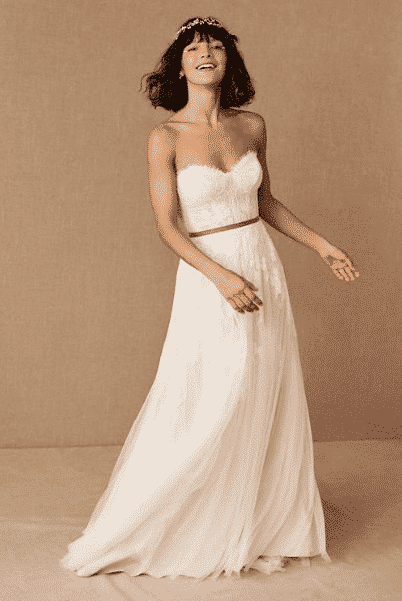 Available here for $1150
↓ 27 – All Silk Dresses
Silk is a luxurious material. It is rightly called the clothing of the royals. A beautiful silk dress will bring out the shape of your body and make you stand out in the crowd effortlessly. Here is a lovely silk dress, you might want to wear a similar style and color on your engagement.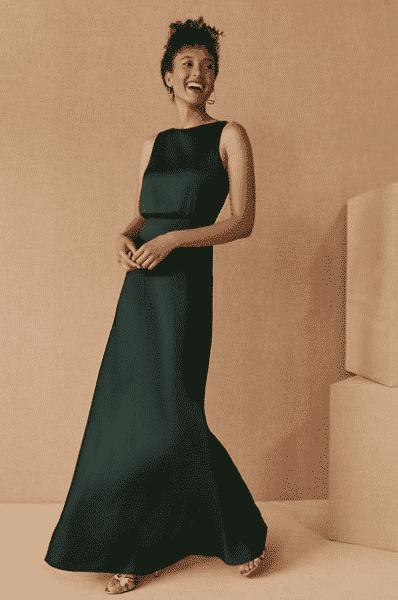 ↓ 26 – Strapless Dresses
If you have worked well on your body, why not show it off at the time of your engagement. A tremendous strapless gown is a great treat to wear on your engagement.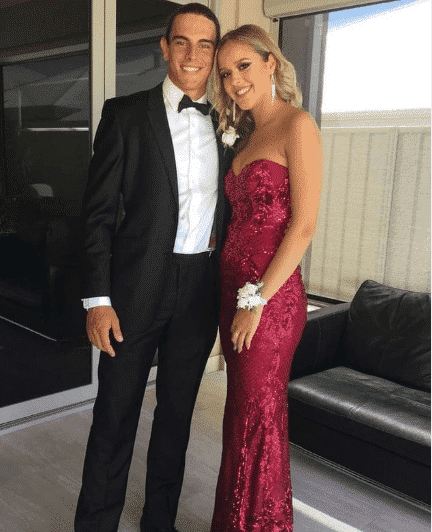 ↓ 25 – High Low Dress
High-low dresses are fabulous because they cover the seductiveness of short skirts and the grace and elegance of long skirts. They can be in silk, chiffon, tulle, or any other material that suits your body. Check out these 14 Elegant Wedding Gowns to Make Your Big Day Special.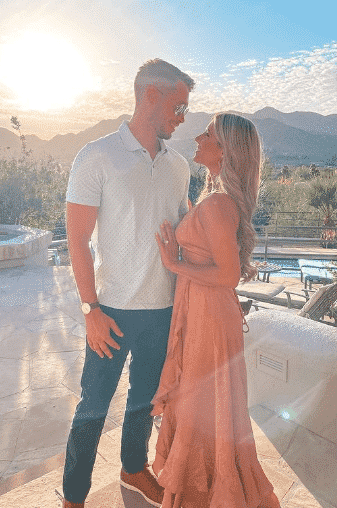 ↓ 24 – Embroidered Dress
Embroidery and embellishment never gets out of fashion. It looks great on any material. Intricate embroidery patterns that cover the dresses from top to bottom are great for any formal occasion. They will look beautiful on the engagement day too.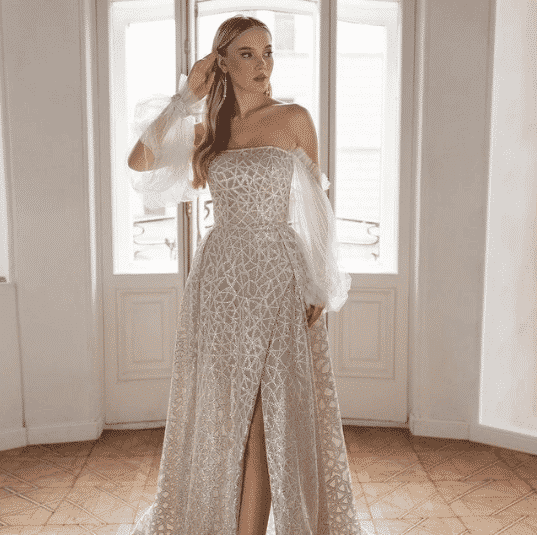 ↓ 23 – Flowing Pewter Dress
Pewter is so much subtle that it goes with almost all skin complexions. It also is a mix of elegance and versatility. Here is a beautiful engagement dress with pewter cut out detailing.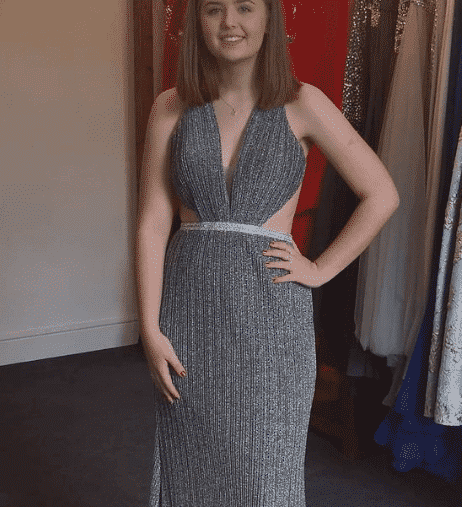 via
↓ 22 – Halter Neck Dresses
Halter neck automatically makes the dress stylish and formal. Here are some more Cute Halter Dresses for your inspiration.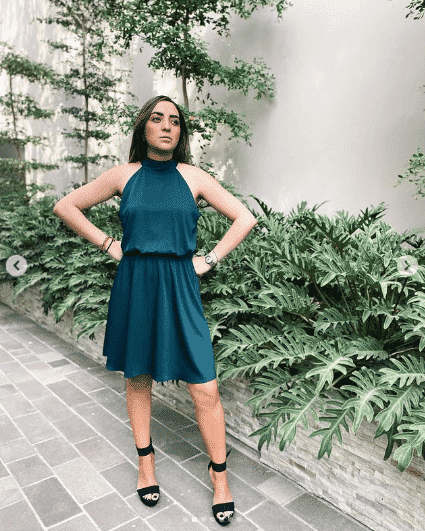 ↓ 21 – Dresses With Floral Prints
Floral never fades from fashion. If you like them, then do try it out for your engagement.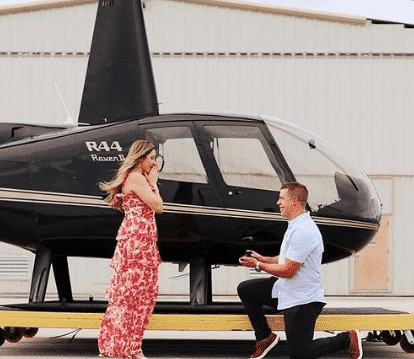 ↓ 20 – Fish Tail Maxi Dress With Long Trail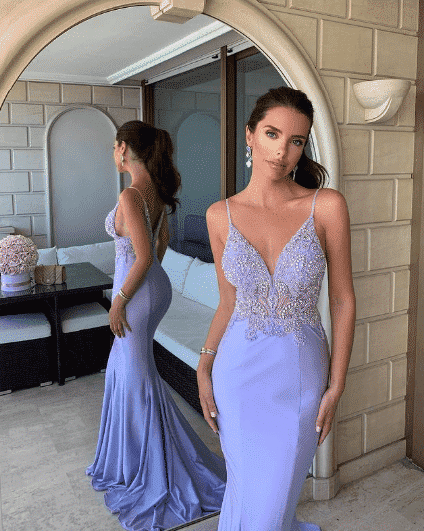 ↓ 19 – Plain Fish Tail Outfit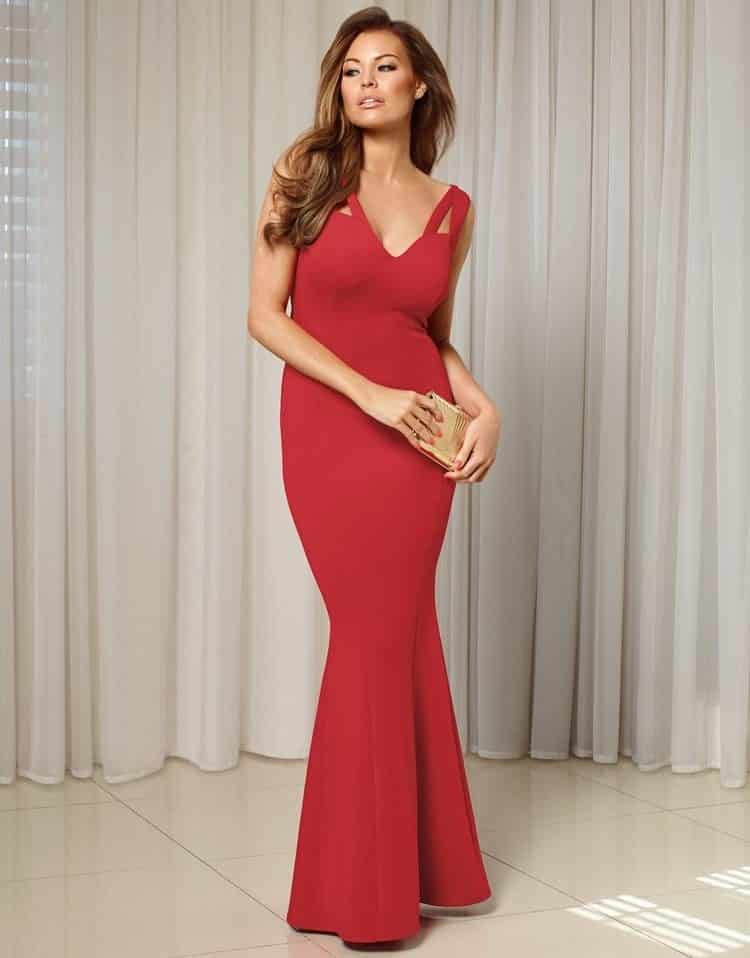 ↓ 18 – Arabic Styled Dresses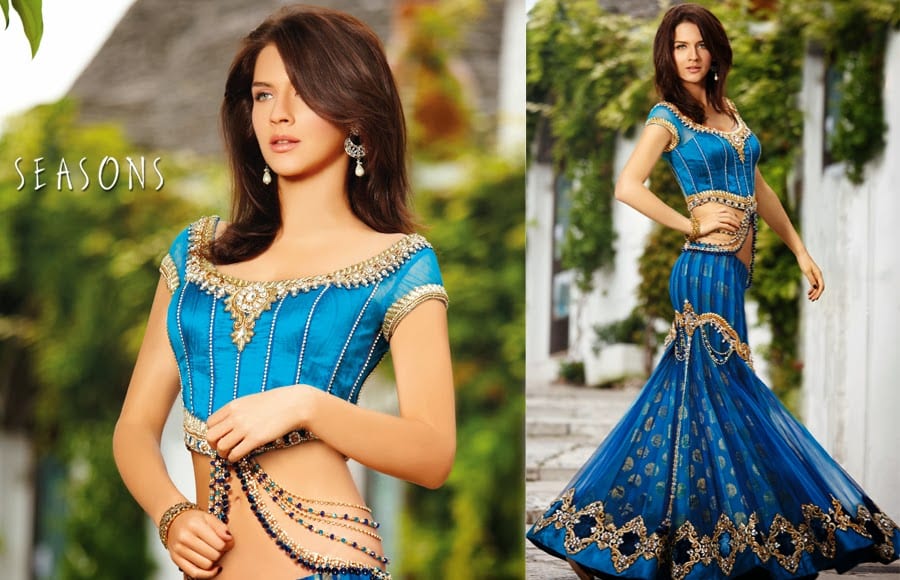 ↓ 17 – Girly Dresses
If you are a fan of girly looks and colors, you can try out baby pink or baby blue. Short frocks with ruffles and frills are fabulous to enhance the girly look.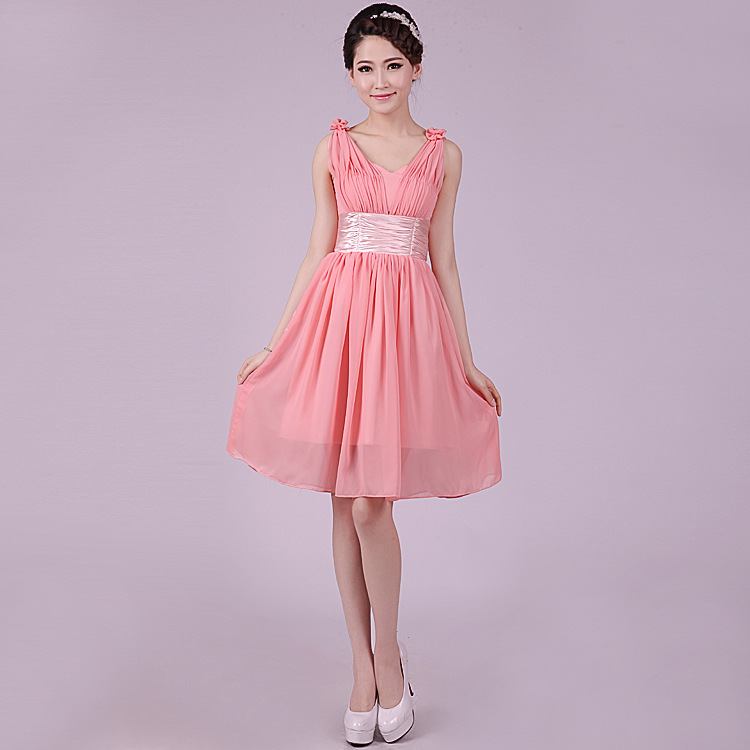 via
↓ 16 – Black And Gold Dresses
Black and gold is an extremely exquisite combination and looks great on everyone.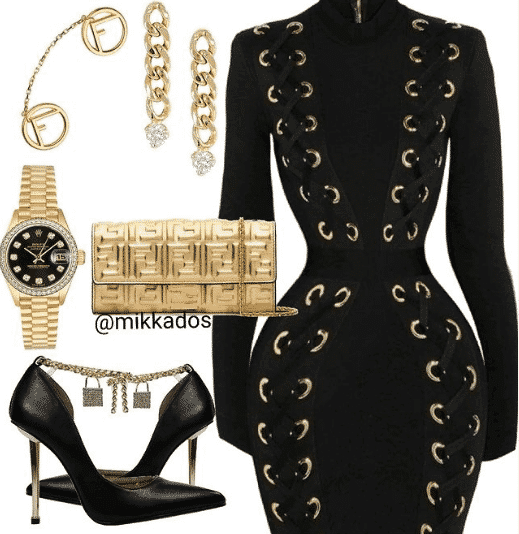 ↓ 15 – Royal Blue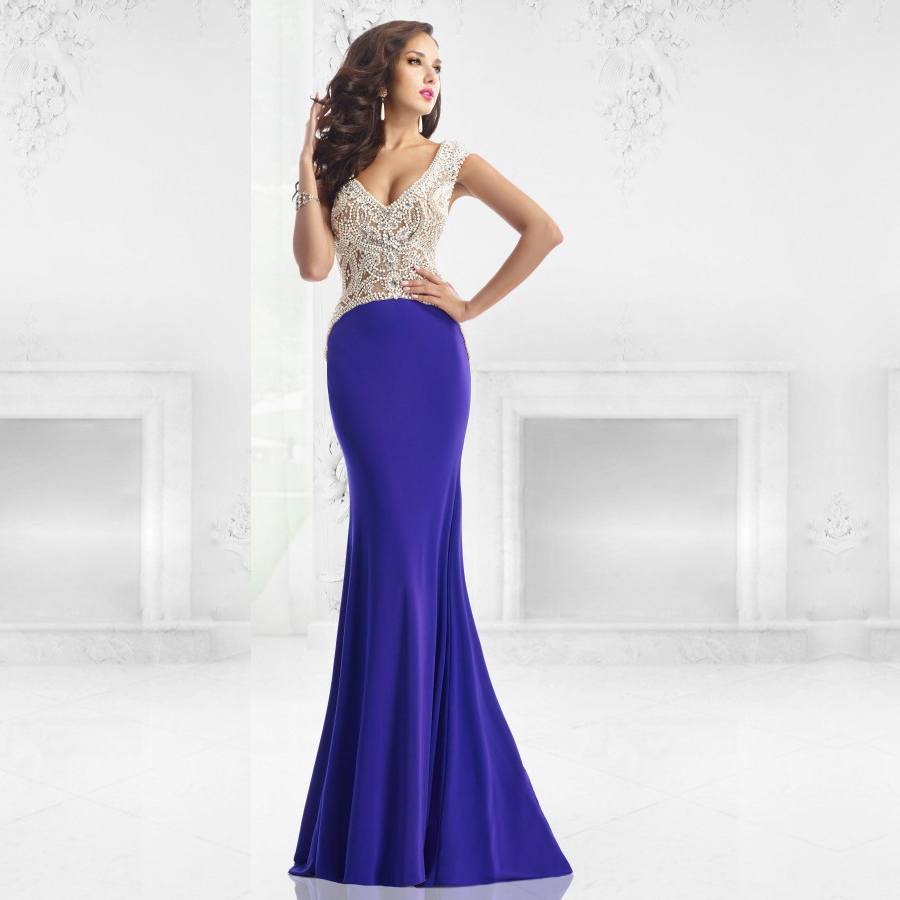 ↓ 14 – High Neck Gowns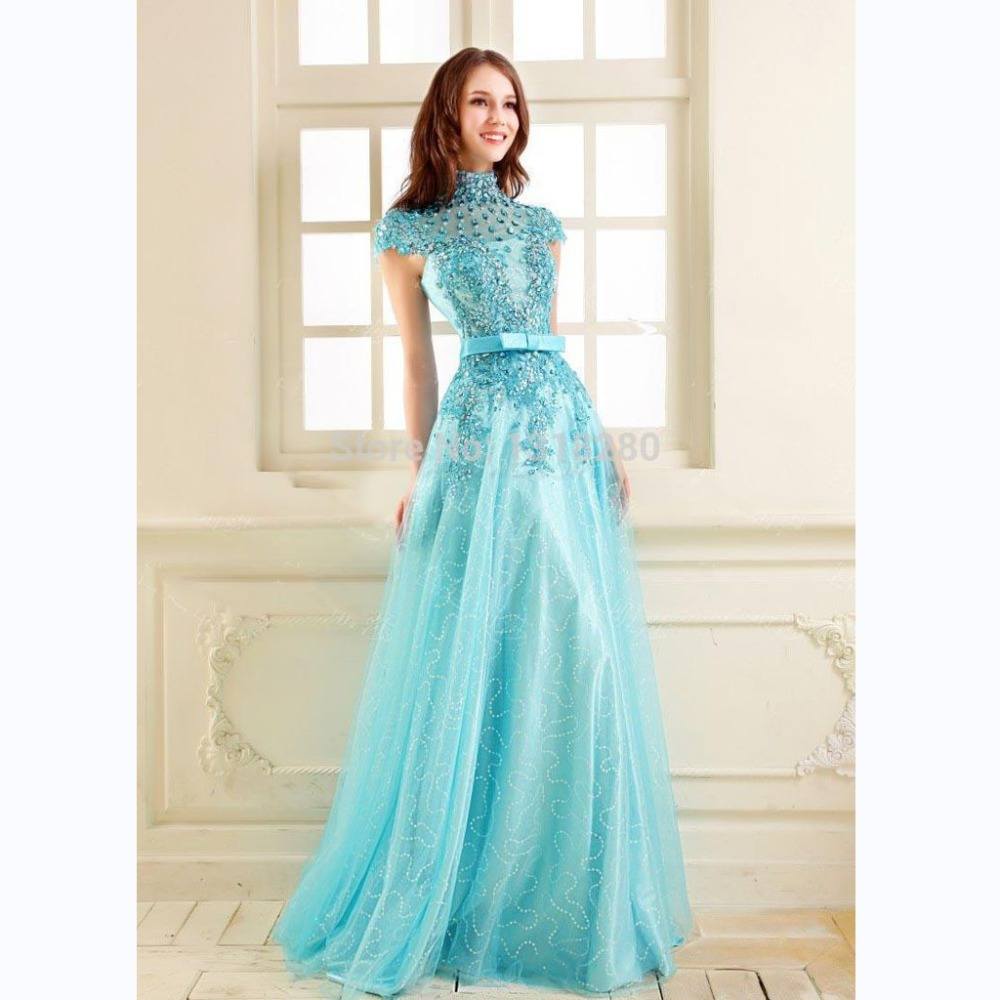 ↓ 13 – Short Dresses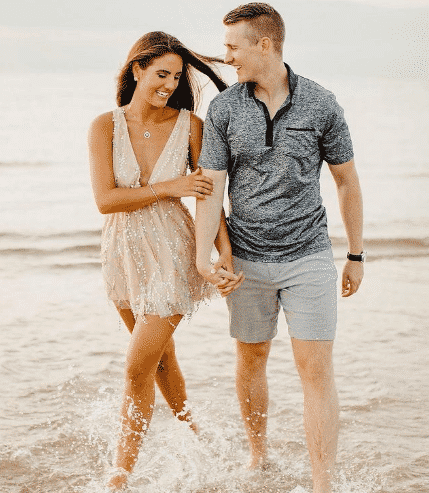 ↓ 12 – Kitenge Dresses
For a different and unique look, you can go for the Kitenge dress for your engagement.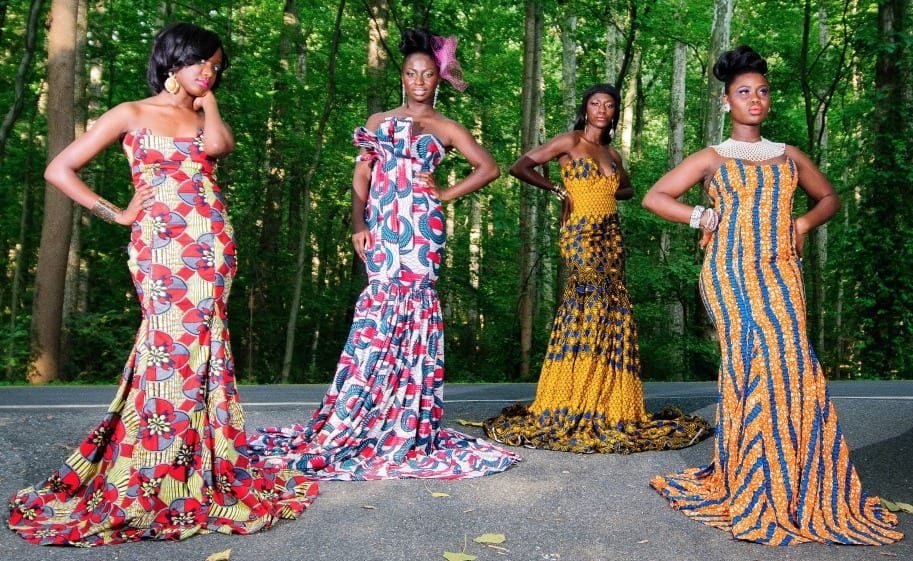 ↓ 11 – Outfits For Curvy Ladies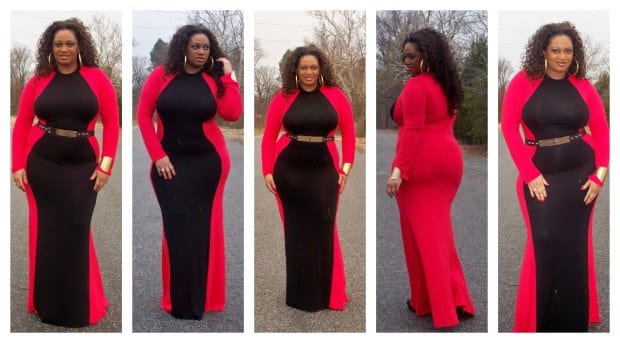 ↓ 10 – What Accessories to Wear On Engagement?
Beautiful headgear can do wonders for your overall look. Try Swarovski pieces for head, neck, and ears.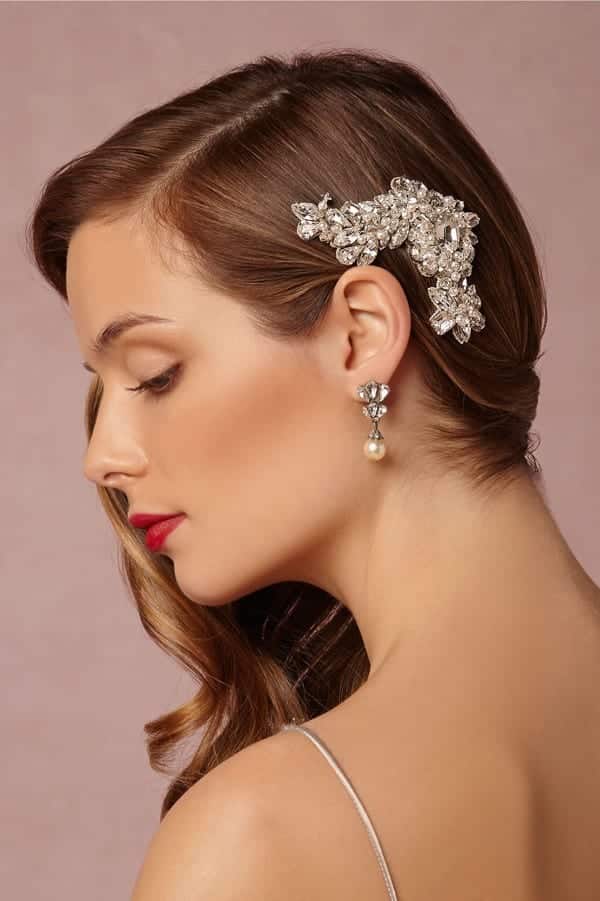 If you're looking for something simple and natural, we highly recommend a flower crown: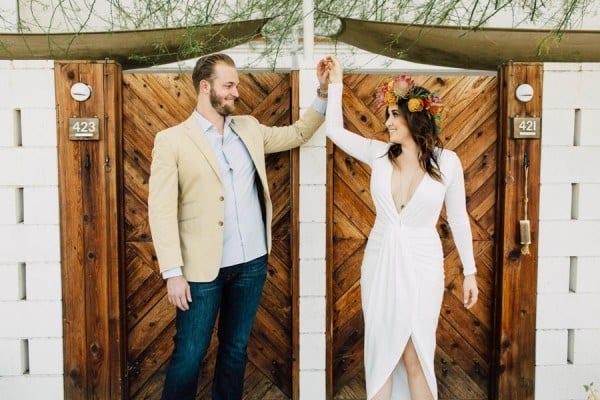 ↓ 9 – High Heels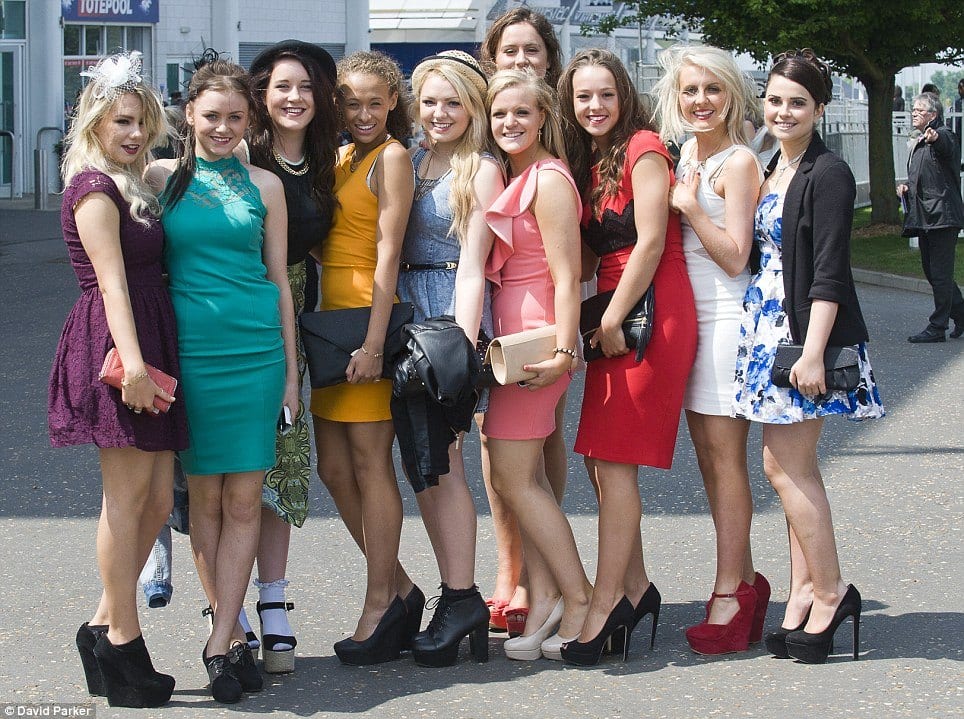 ↓ 8 – Ethnic Style Outfits
If you want to try something different, how about an Indian themed engagement ceremony. The styles and variety of the bride to be outfits are enormous.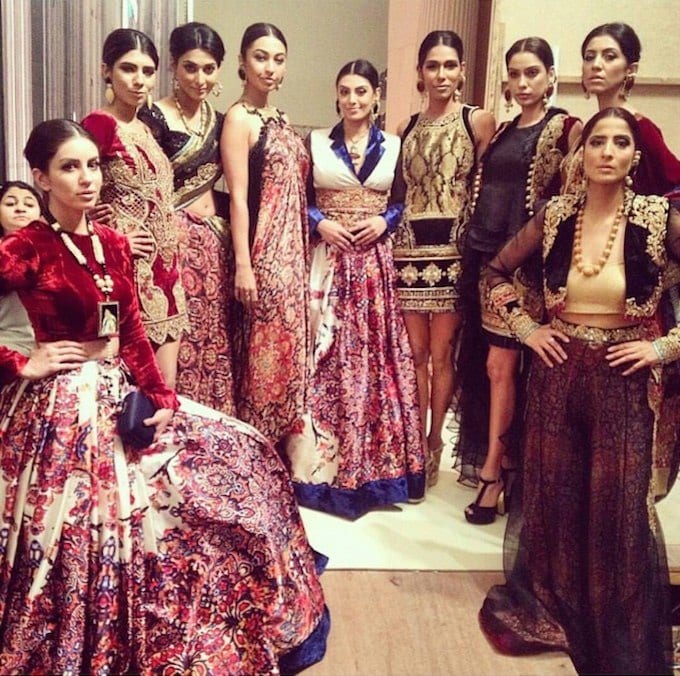 via
↓ 7 – Hair Styles With Engagement Outfits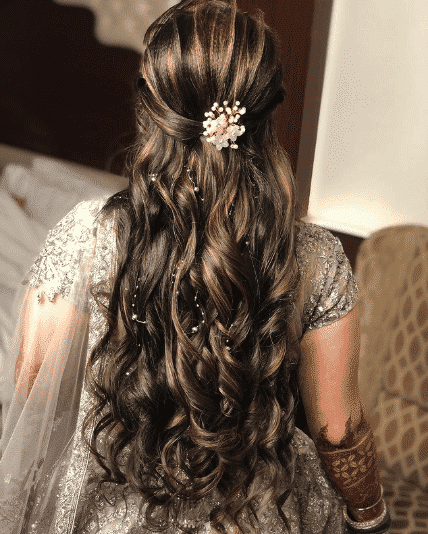 ↓ 6 – Red Colored Outfits

↓ 5 – Beautiful Engagement Outfits For Plus Size Ladies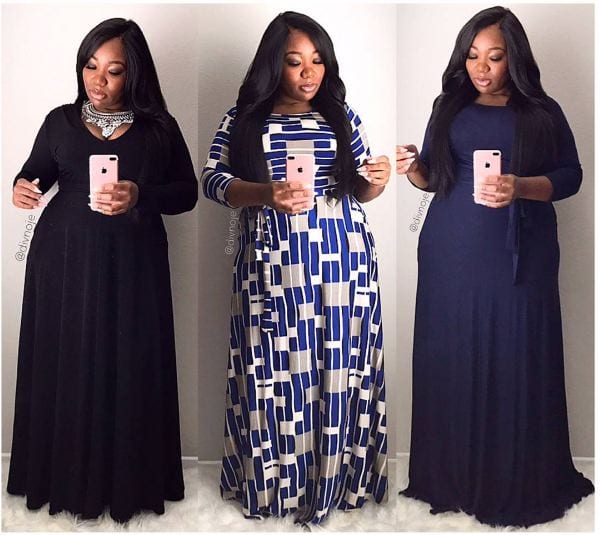 ↓ 4 – Makeup With Engagement Dresses
When you are wearing an extravagant dress, you put on makeup accordingly. Usually, dark makeup for the eyes and light one for the rest of the face is preferred.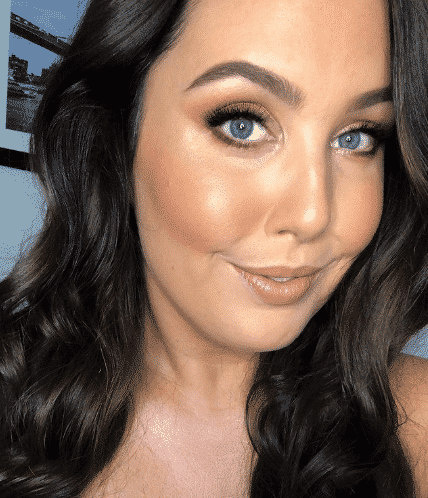 ↓ 3 – How To Style Bold Colors On An Engagement Function
You are a real celebrity on your engagement, then why not try out some bold and beautiful colors.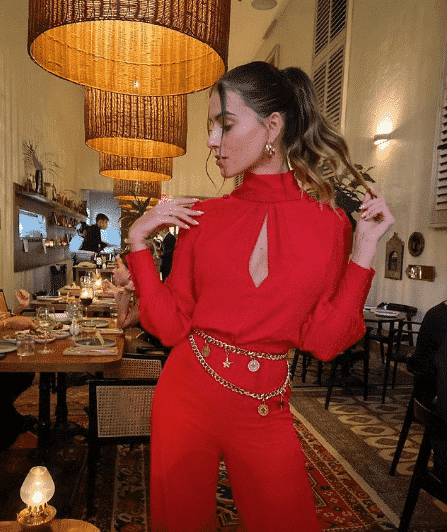 ↓ 2 – Celebrity Style Dresses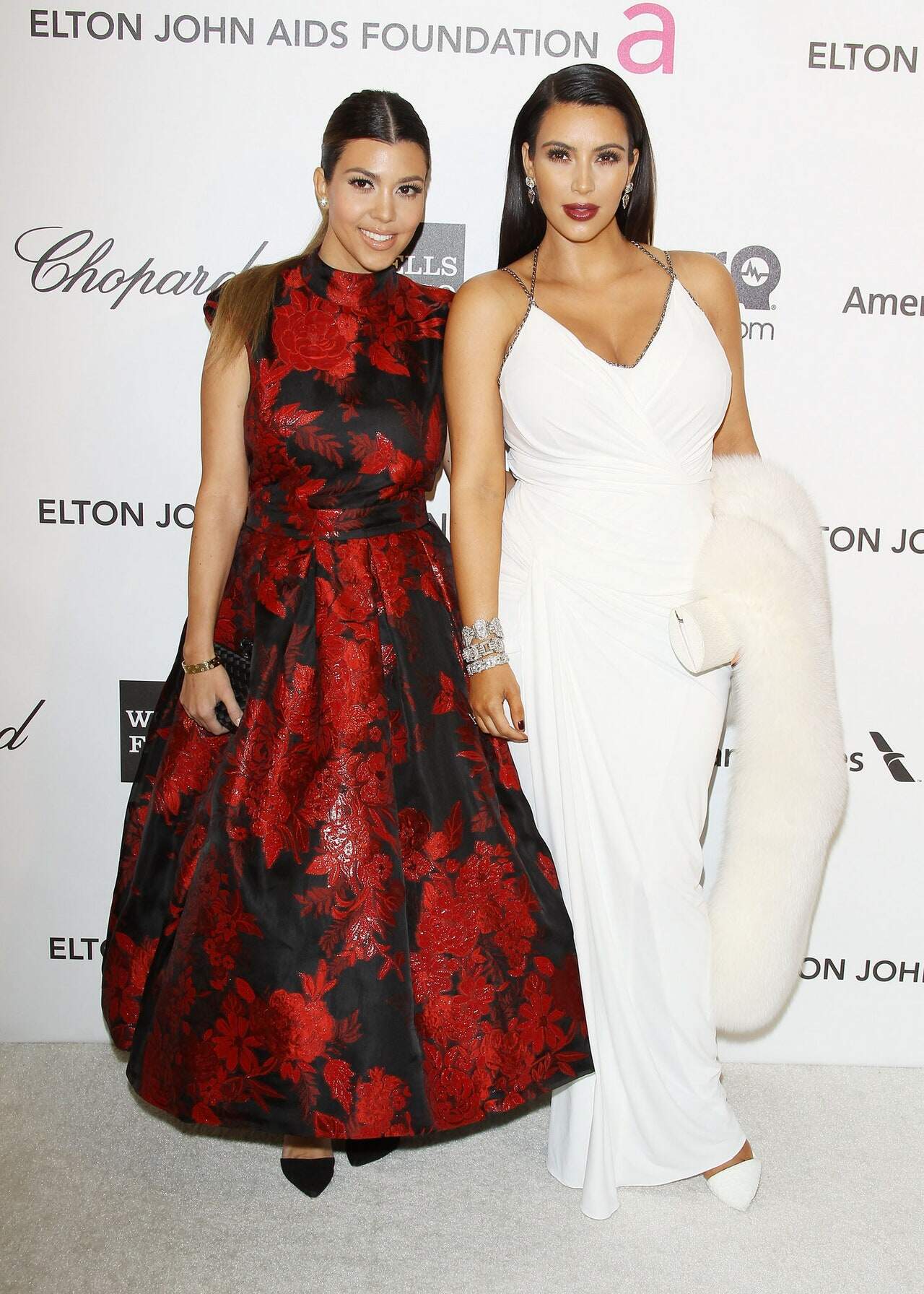 ↓ 1 – Our Top Five Picks
Here are some of the most amazing long flowy dresses in the most wanted colors for engagement. Just pick one, and you are good to go.
Off-shoulder Ruffle Dress in Wine Red for $28.99: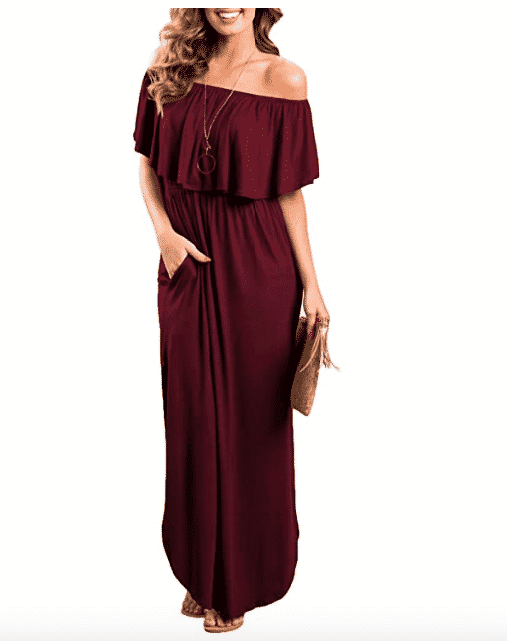 Floral Hi-Low V Neck Maxi Dress for $29.99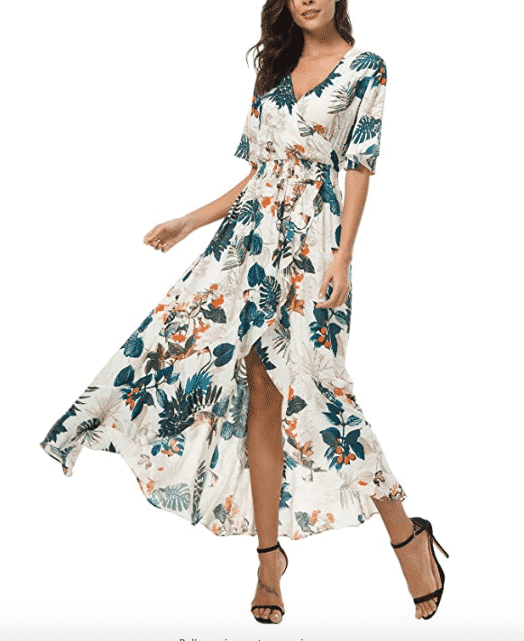 Short cocktail dress with geometrical print $29.99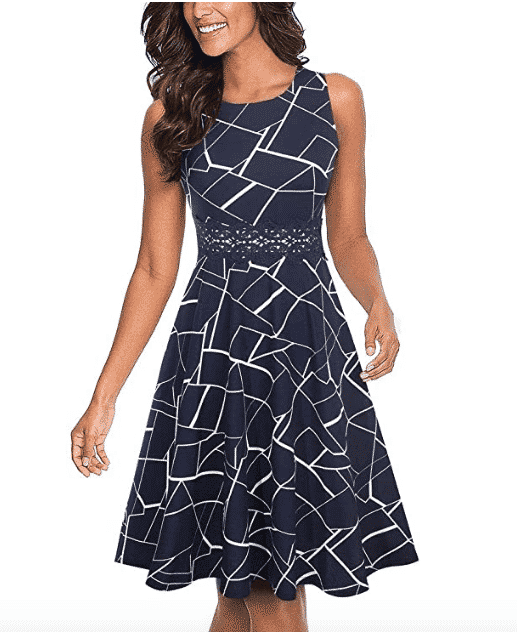 Bottle Green Short Dress with Long Lantern Sleeves $28.99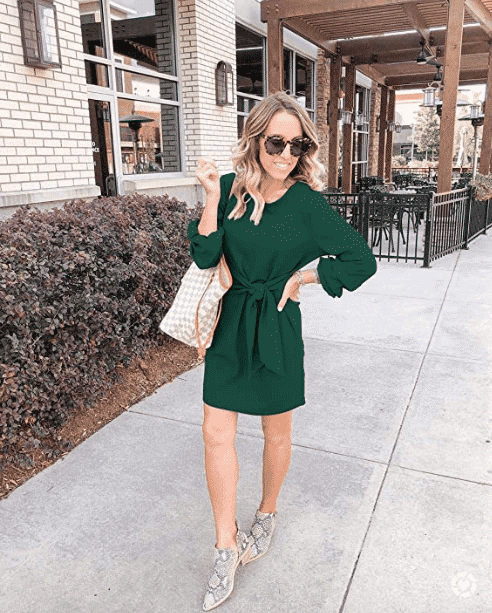 Halter neck long dress in polka dot print $36.99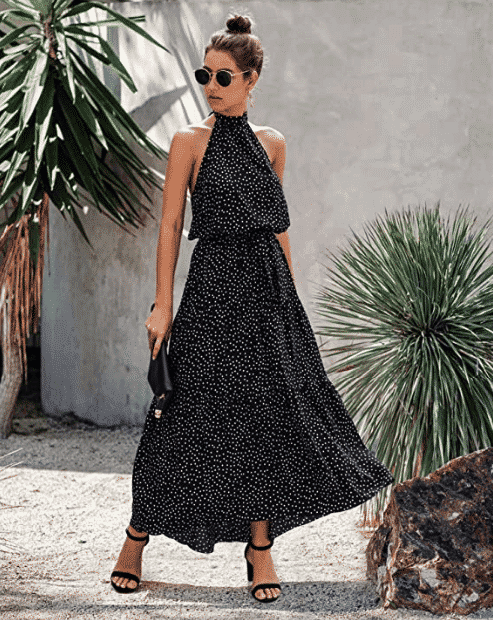 Frequently Asked Questions
Q.

What to wear to an engagement party?
In case you are a bride, then all of the above options are for you. But if you are a guest and planning to attend someone's party then make sure you don't wear a very fancy dress. Midi dresses in light, and neutral notes will be the best possible option.
Q.

What is the appropriate length of engagement dresses?
The most appropriate length is ankle length, as they look formal and fancy at the same time- exactly what a bride wants. Outfits to knee lengths are more suitable for guests. Spare the tail dresses for your wedding day.
Q.

What are the best colors to wear on this day?
Colors can be worn and choose in accordance to the weather. Neutrals are perfect for all seasons. White looks the best in winter, especially if it is snowing. Similarly, neutral and minimal tones look mesmerizing in autumn; they match the theme of this season, for summer events choose bright colors like turquoise, pink, etc. as they are very refreshing.
Q.

Can I wear white on a fall engagement party?
Never ever think twice before choosing white on this day, no matter what season or weather it is. White is always trending on top.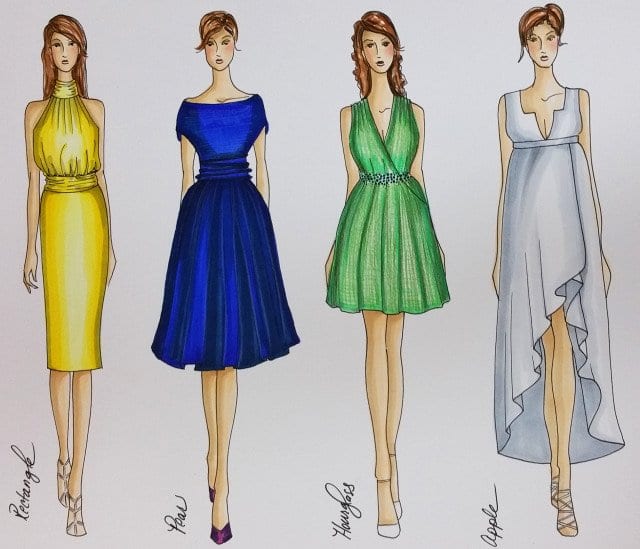 This was all about engagement outfits, trends, and styles. However, at the wedding, we people have a formal dress code. Brides wear white dresses with a trailing net headgear. And Grooms wear suits, with little customization like maybe a tailcoat or a tux. So the main wedding function is usually not the day to try out something new or unique or bold. Most of the girls wait till their wedding day to wear pure white, in satin or lace or silk which iswhy for engagements they opt for a different color.
Whatever you wear, do try to make sure it is very different from what you want to wear at your wedding. If you are planning to wear a trailing dress for the wedding, then try out the short dress for engagement, or if you are wearing strapless at the wedding, try one shoulder or high neck for the engagement. As at the weddings you will wear lighter colors so choose dark ones on the engagement. Groom and Bride to be can color coordinate in accessories. Also, if you have a theme party, you can have fun trying out Greek themes or African themes or even Bollywood.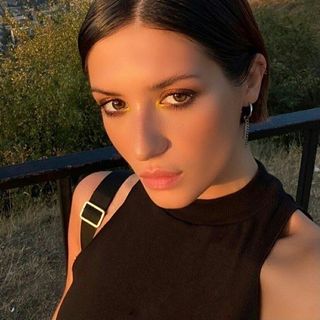 Avid reader and Fashionista. London Based freelance lifestyle editor