Elegant Wedding Gowns – Who doesn't want to look amazing and breathtaking on their wedding day? Everyone does, and so do we! We want you to look fabulous on your big day. Make your big day special with our collection of wedding gowns.
White gowns are timeless and with time, we have seen them evolve. The color of purity highlights your best features and looks great on everyone regardless of their skin tone. Hence, I am going to share tons of ideas that are classic but have an elegant modern touch to them. So, end your wedding dress search here and go through our best 22 picks to find the best one for you. 
How To Style Wedding Dresses
The best wedding gown for you is the one you feel comfortable and confident in. Of course, it has to be stylish. Hence, I would recommend going for the gown that has a mix of both – comfort and style. Also, make sure to choose a wedding dress that matches your personal style so you can be at ease on your big day. As gorgeous as white looks, it can also look completely boring and bland if not styled well so try a red wedding dress if you're bored.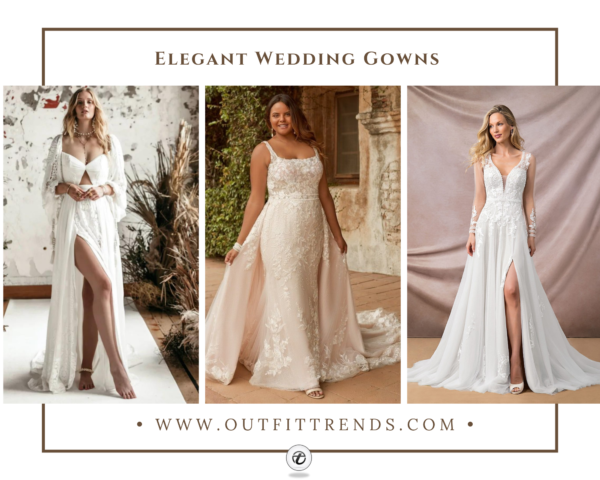 Tips And Tricks For Choosing Your Wedding Gown 
First up, know your wedding place and time. Is it a outdoor or indoor wedding? Will you be having a daytime ceremony or nighttime? Answer these questions before you begin your wedding dress search as it will help you choose a suitable dress. 
Second, do your research. Go through magazines, pinterest, bridal boutiques, fashion wesbites, or your favorite celebrity dresses. Bookmark the design or style you like and then find a similar dress. 
If you are still can't figure out what you want, consult a bridal consultant. They will come up with a bunch of ideas for you and help you choose the best dress for your big day. 
Shop your wedding gown at least three to five months prior to your wedding because it usually takes month to produce a gown. Besides, your gown might need some alteration after you try it. Ensure you have enough time for dress alteration and accessorizing. 
Once your wedding dress is ready, make sure to try it a few times before your wedding day. Wear heels and walk around to be comfortable and also to get an idea of how the dress will look. 
When trying your wedding dress, make sure to also try on undergarments because right udergarments can make a huge difference. 
22 – Embroidered Bridal Dress With Square Neck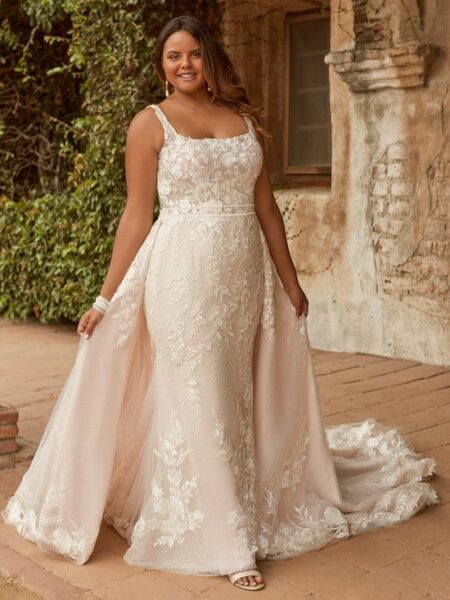 Get This Wedding Dress From Maggie Sottero
21 – Spaghetti Strap Lace Bridal Gown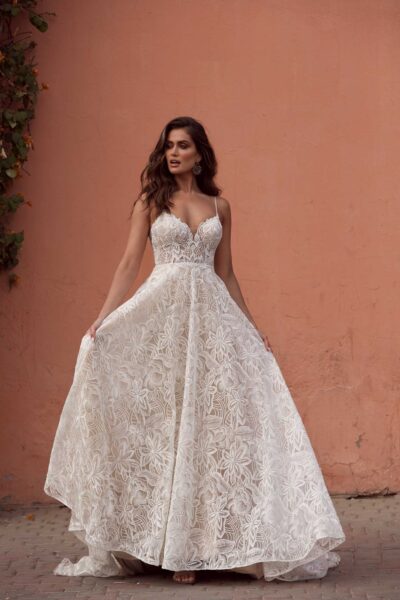 20 – Wedding Dress For Plus Size Women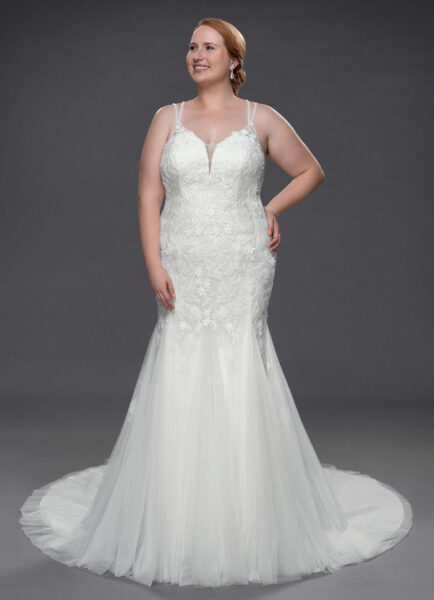 19 – Vintage Inspired Halter Neck Gown

18 – Wedding Gowns for Older Brides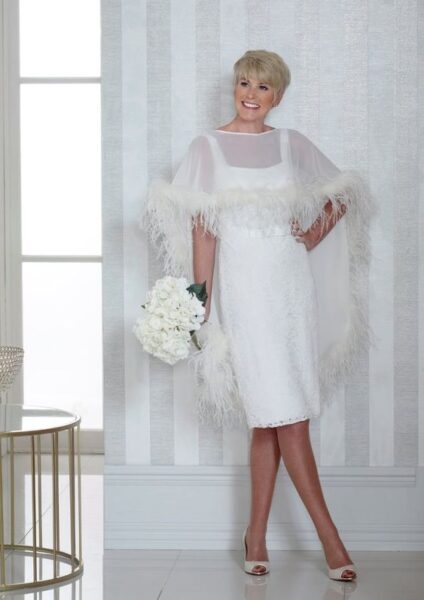 Square Neck Strappy Bodycon (Similar) $21.99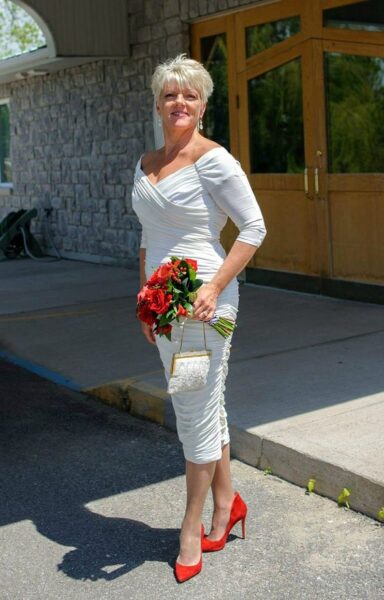 Wrap V Neck 3/4 Sleeve (Similar) $36.99
17 – Ruffle Skirt Wedding Gown
Ruffle skirt wedding gowns are for brides who want barbie feels on their big day. It's definitely a beautiful feminine gown. The bottom frills of the floor-length dress add to its beauty and uniqueness.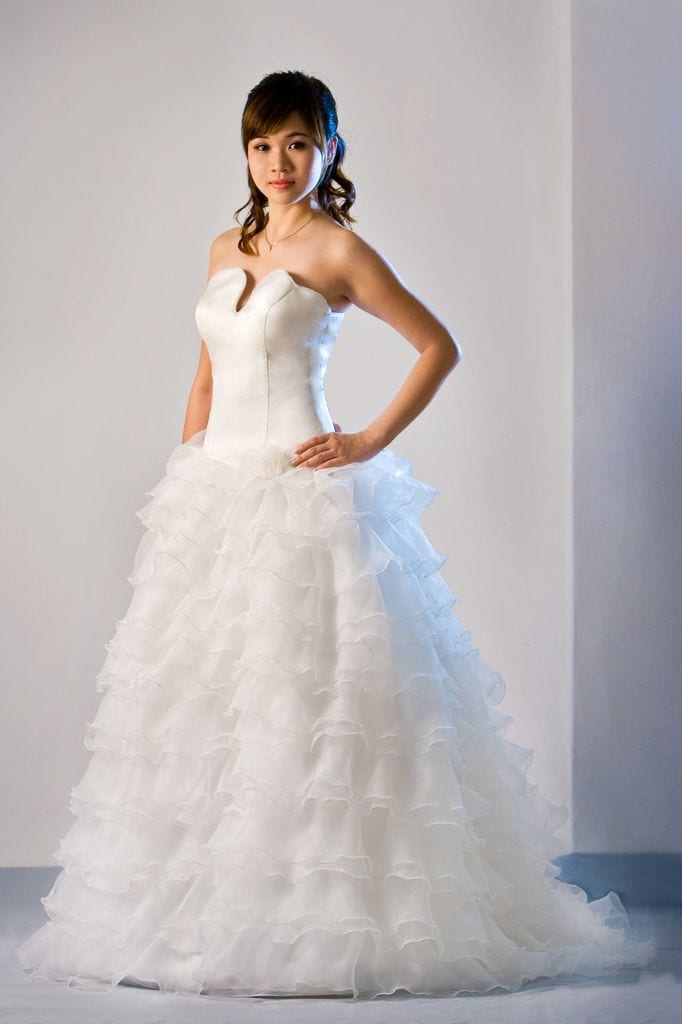 Ruffles Layers Ball Gown $25.99
16 – Traditional Long Tail Gown
A wedding gown is incomplete without a long tail. Have a look at the timeless and traditional white wedding dress for brides who want a glamorous look for their special day.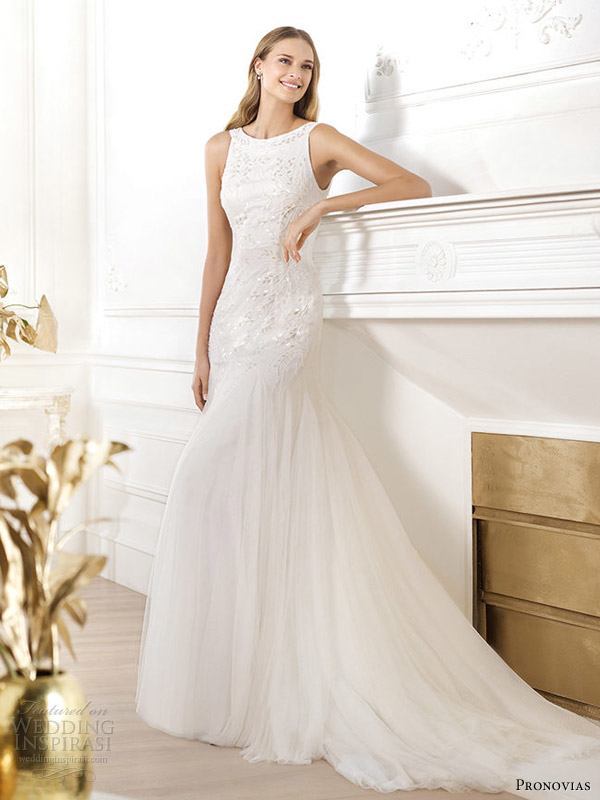 Halter Neck Long Tail Dress in Red $30.12
via
15 – Sweetheart Neckline Gown With Ruffle Skirt
Here we bring you a stunning wedding gown that comes with a beautiful diamonte belt and a beautiful barbie style frill bottom.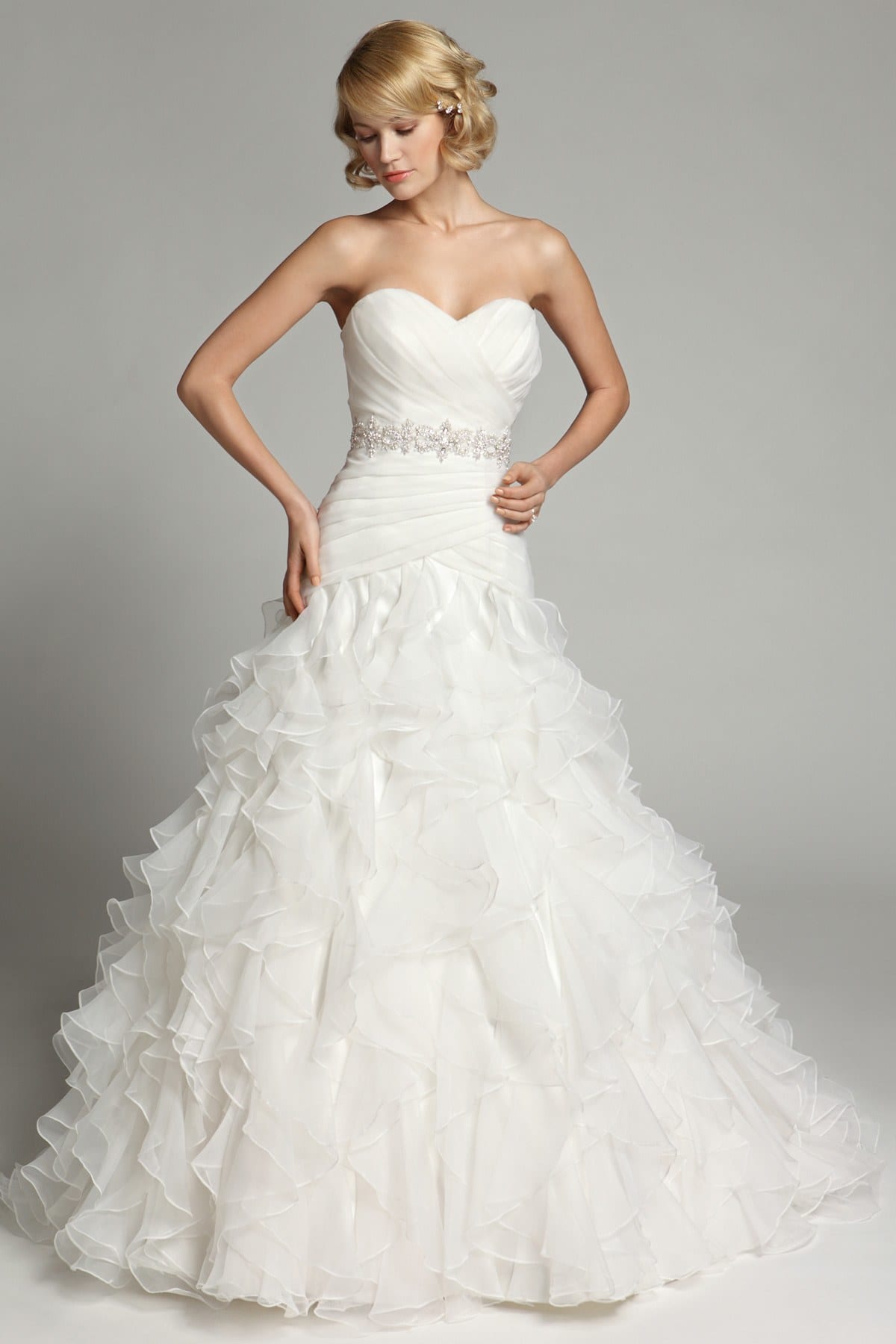 14 – Try This Strapless And Backless Jeweled Wedding Gown
A gown that gives a glamorous and slimmer look – it accentuates the neck and gives you a chance to show off your broad shoulders.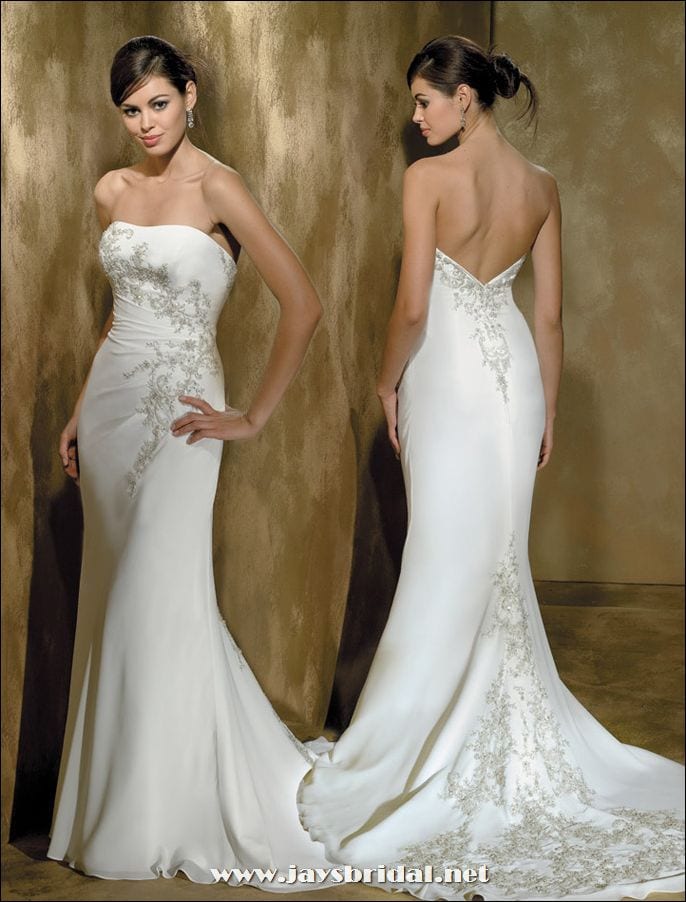 13 – Basic White Gown With A Bow For Classic Brides
Strapless gowns give a very decent look, the bow front adds to its beauty yet keeps it simple and unique.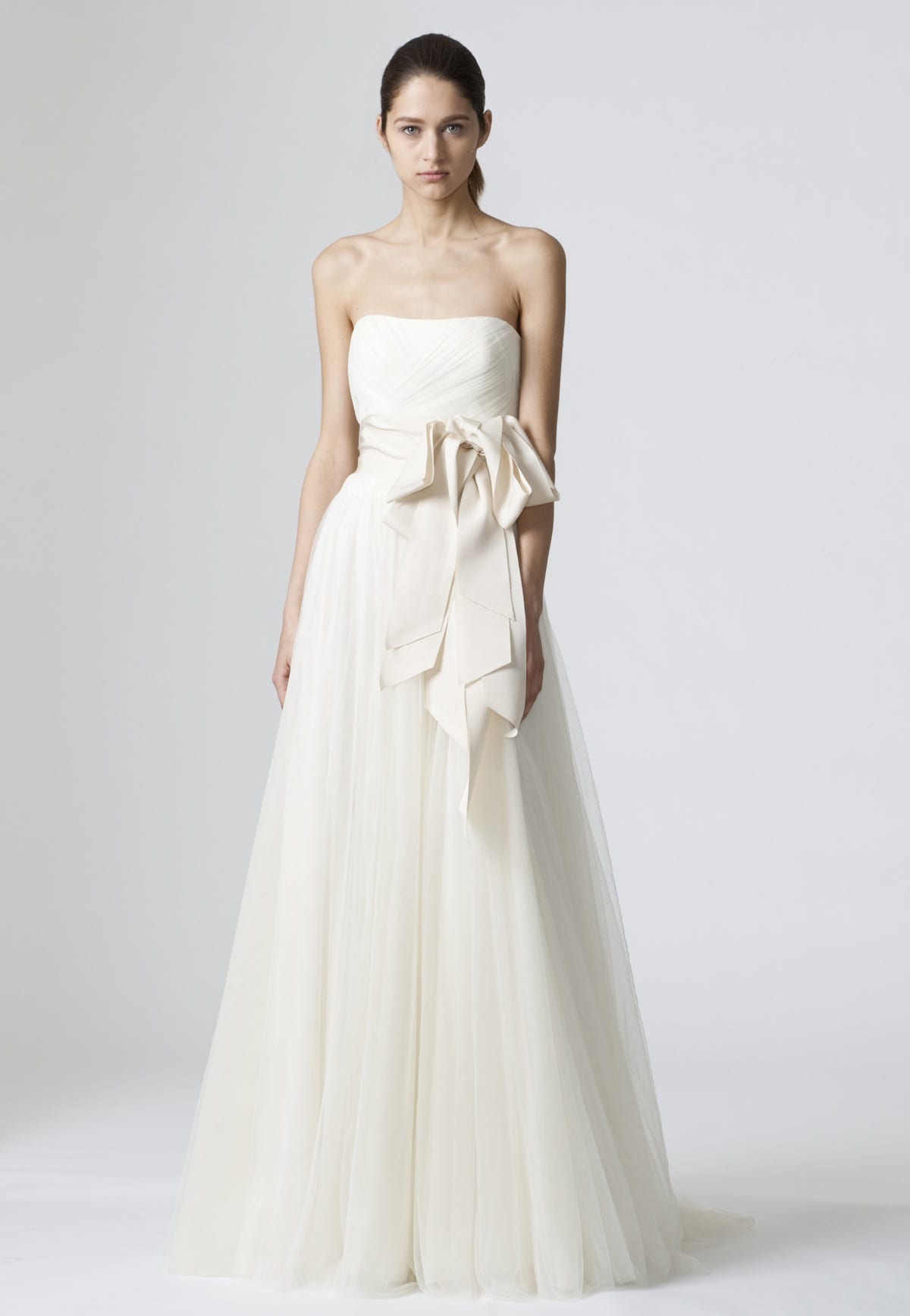 12 – Floral Tail Backless Dress
Ths wedding gown has to be one of the best in its uniqueness and sheer beauty. This is one for the books!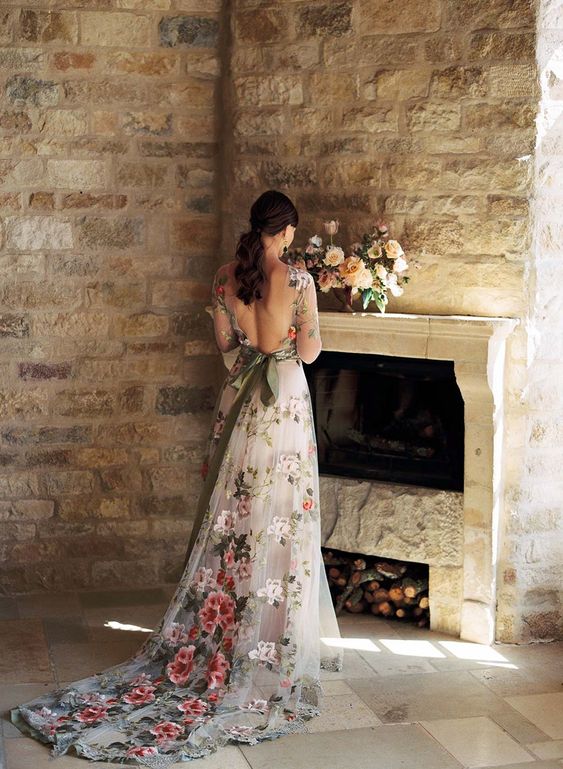 11 – Deep Neck Bridal Gown With A Belt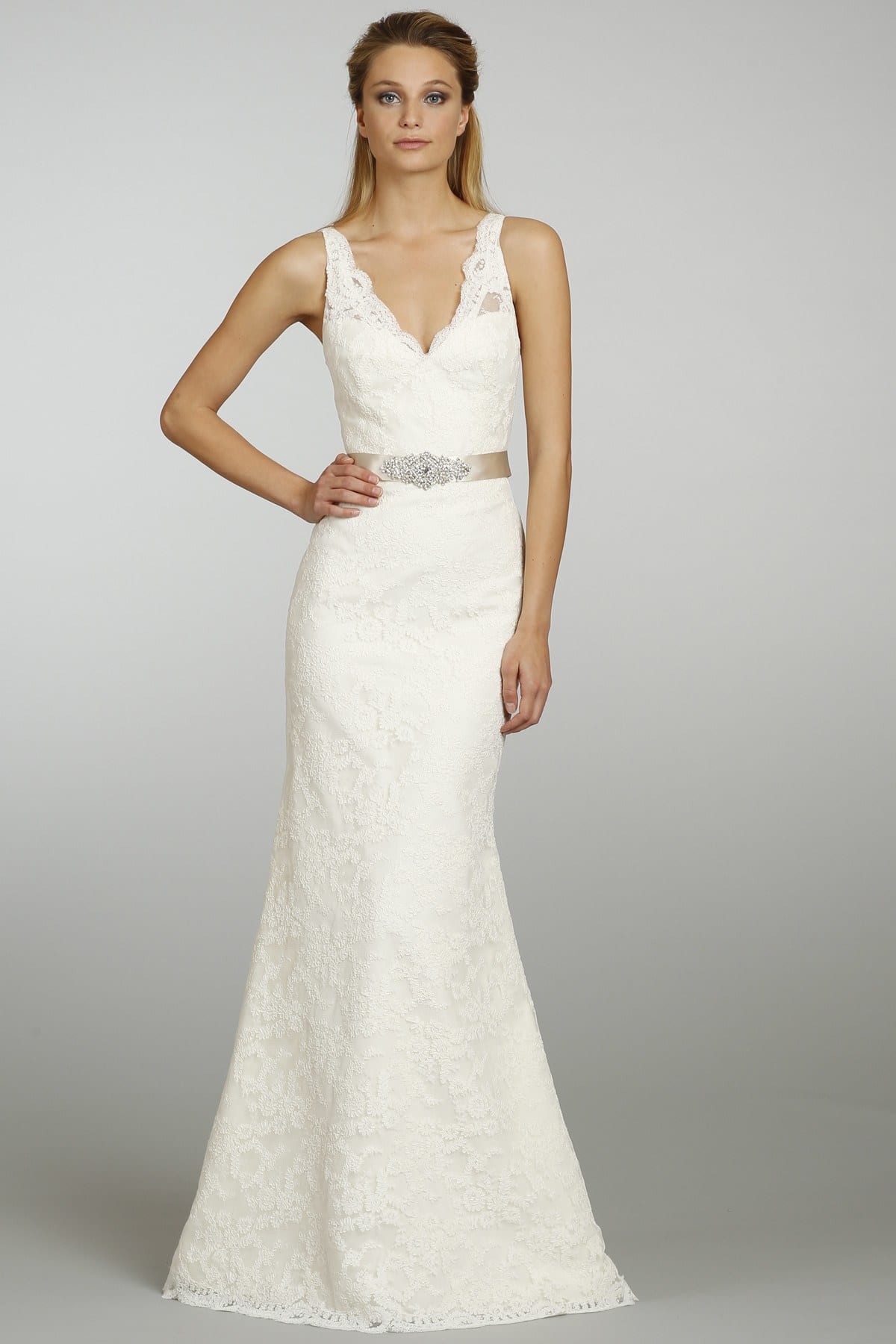 10 – Plain White Ruched Wrap Bodice Dress
Strapless mermaid asymmetrical ruched gown gives a trendy look.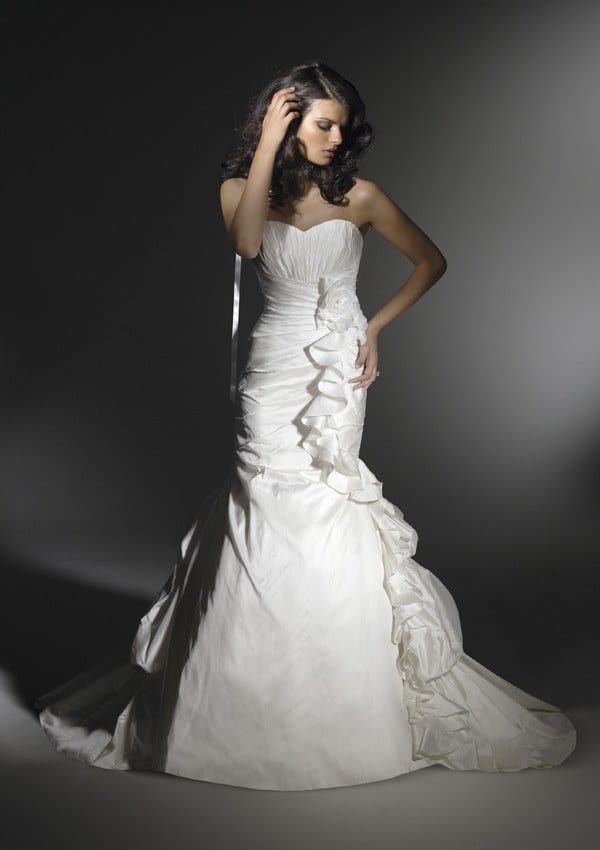 9 – Jeweled Ball Gown
This wedding gown gives a royal look. The half diamonte belt gives it a classy look and not to mention, the back and front are beautifully made.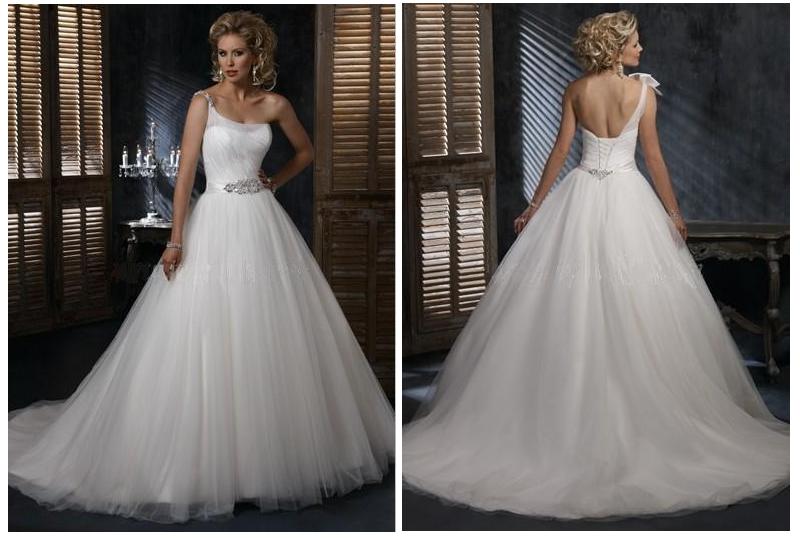 8 – One Shoulder Backless Gown
This one-shoulder ruched bust gives a unique style to this wedding gown. The unique flower-made one shoulder gives a modern touch to the classy dress. 
7 – Dreamy Mermaid Style Bridal Dress
This mermaid gown is net embroidered – consists of an embroidered jacket that enhances the beauty of this dress.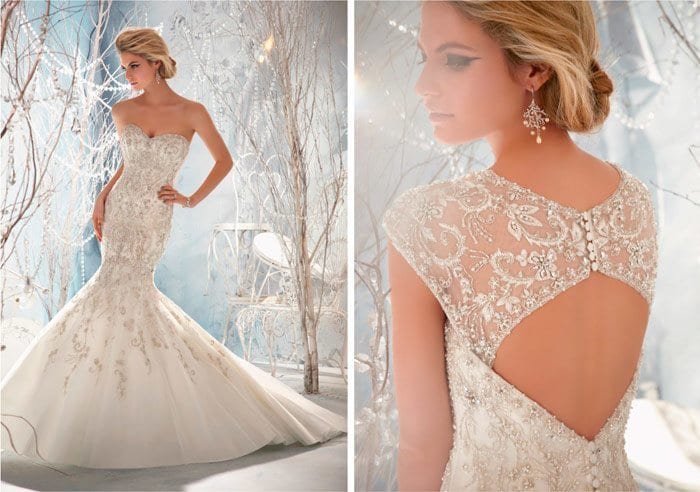 6 – Broad Neckline With Long Tail
This beautiful gown comes with a lace back and front and the belt style adds beauty and uniqueness to the dress. The dress has a perfect mermaid style with a long-tail – a style to die for.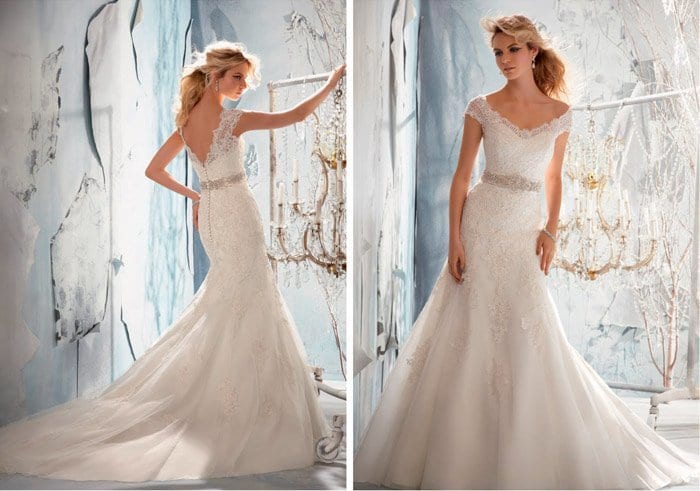 5 – Contemporary And Timeless Off-shoulder Gown
This is a slim-fit embroidered mermaid gown for brides who want more in less. Tell you what, they give an appealing and slimmer look. The strapless wedding gowns are never gonna go out of style.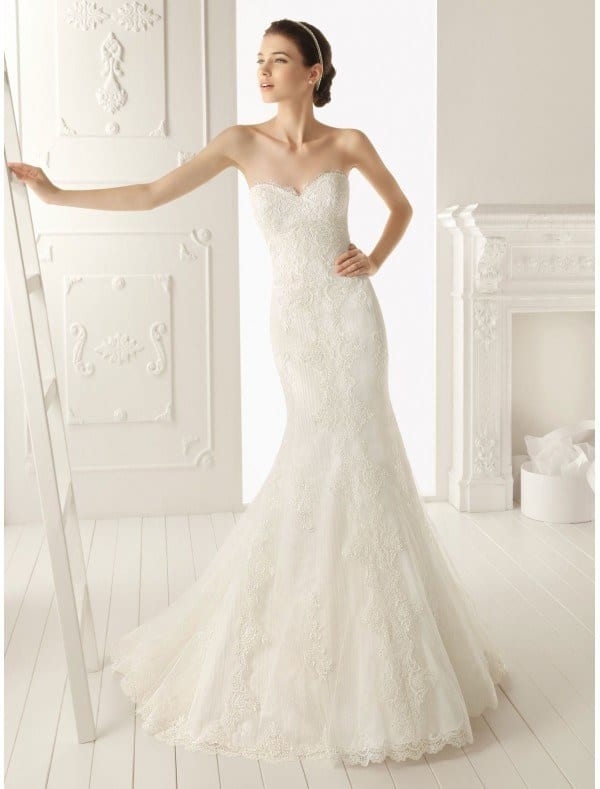 Strapless Floor Length Wedding Gown $105.99
4 – Flowy Wedding Dress With Embroidered Neck
This dress gives off the good old classy vibe. It is made in a frock style which will look best on every girl no matter the body type. 
3 – Mesh Gown For Confident Women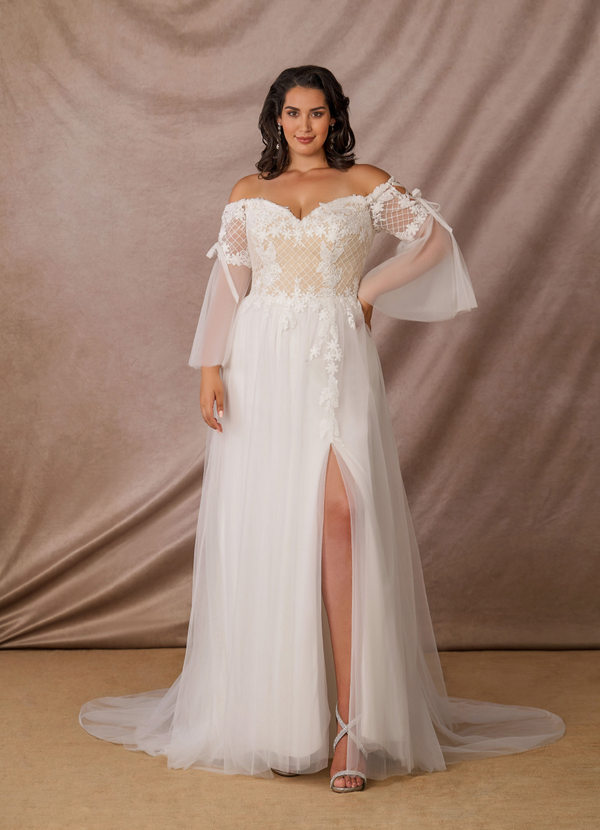 Off-shoulder Wedding Gown (similar) $40.99
2 – Cut Out Bodice Dress For Bohomian Wedding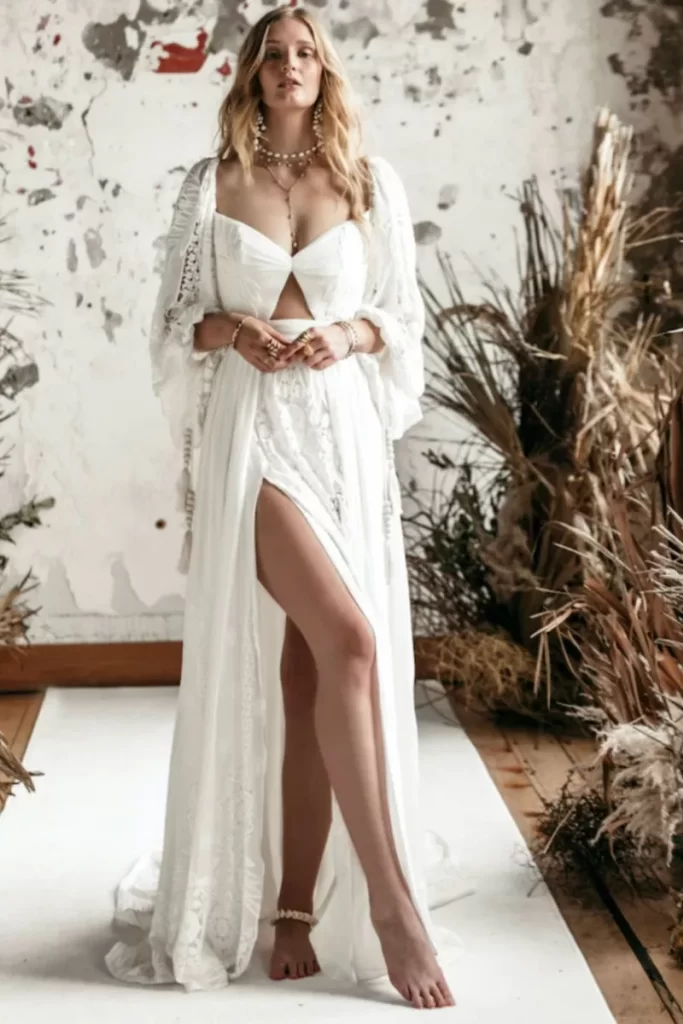 Wedding Dress for Boho Brides $3,995
via
1 – Full Sleeve Wedding Gown With A Slit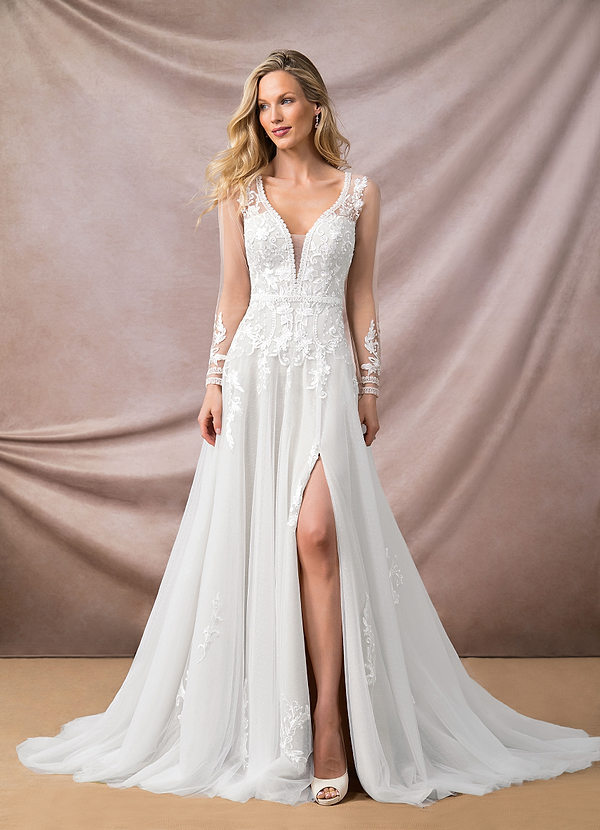 Frequently Asked Questions
Q. What are the best wedding dress designer brands?
Ans. Here are some of the top wedding dress designer brands that you definitely need to check out. Their bridal dresses collection is everything – classic, trendy, modern, vintage. You name it, you have it. Get your wedding dress from them or take some inspiration for your dream wedding dress.
Adrianna Papell, Azazie, Maggie Sottero, BHLDN, David's Bridal, Tobi, Amsale, Markarian, Galia Lahav, Windsor, Rue De Seine, Ines Di Santo, and, Watters Design.
Q. What is the average cost of a wedding gown?
Ans. A wedding gown can cost around $500 to $4000. It depends on you and how much you are willing to pay for your wedding dress.
Our 22 best bridal dress list comes to an end here. I hope you enjoyed reading the article as much as I enjoyed creating it for you. Let me know in the comment section which one is your favorite, And, if you want more ideas then check out Vintage Bridal Dress Outfit Ideas.