Bridal makeup tips for black women.We have always brought you the most amazing fashion ideas for dark complexion women. But today, its time to discuss Black women's wedding day beauty tips. Every bride desires to look pretty on her wedding day. Makeup is one of most essential parts for the bride on her big day as it enhances the beauty.
Complexion varies from person to person. There are different shades such as light pink hues and dark brown. It can be a pretty stressful and worrying task to find the right makeup look that you want for your big day. A number of questions race through the bride's mind such as What foundation will suit them the best or what shade should they use? What color of lipstick would look best with their skin tone and outfit color? What bridal hairstyle to choose and so much more. So we'll try to cover all these essentials for you today and help make the decisions much easier for you.
Very few girls know that if you are blessed with dark complexion then you are lucky. Since you can play very well in terms of makeup. Every skin type has its own texture and tone. Dusky skin is said to be attractive than any other skin tone. There is something about dark skin tones and black women that their skin usually appears very well-moisturized and this makes it look fresh. If we talk about make up selection for brides who are black we need to first make sure what is their complexion shade.
How to Choose Wedding Makeup for Black Women
 Here are some basic do's and dont's of how to choose the best bridal makeup:
Remember to moisturize your skin before starting to apply makeup. If you have very dry skin, then try mixing a bit of moisturizer with foundation and then apply it, this will dramatically improve the results of your foundation.
When buying foundation, swatch it on the inner side of your wrist or your jawline so you can find the right match.
Use a good concealer to hide blemishes or dark circles.
Since glittery tear ducts are trending this year, try wearing them to make your eyes appear bigger and brighter for your big day.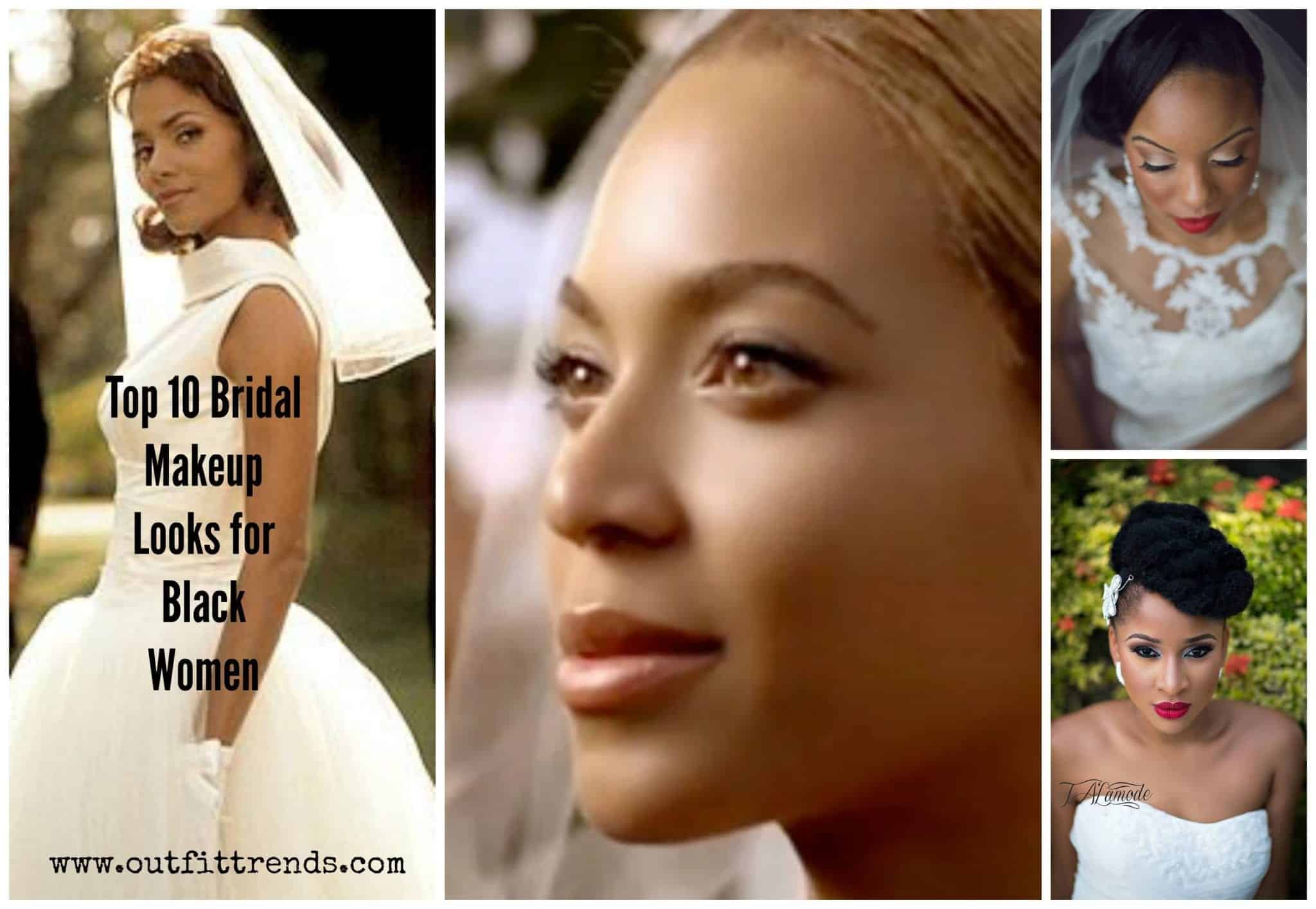 The Best Foundation for Dark Skin
Firstly you need to find a foundation that suits you the best and is according to the skin tone. Try the foundation on the forehead or on the jaw line instead of the hand. One needs to be careful when buying a foundation. Select a shade that is darker than you skin tone rather than selecting a shade lighter than your skin tone. Our personal recommendation is the MAC Studio Fix powder plus foundation. The reason is that it doesn't just provide nice and decent coverage but also gives a nice matte look, without making your face look too caked. It's currently priced at $28 which makes it a very reasonable option. For an even better coverage, try using it along with MAC studio fix fluid since it also offers SPF protection making it great for daytime wear.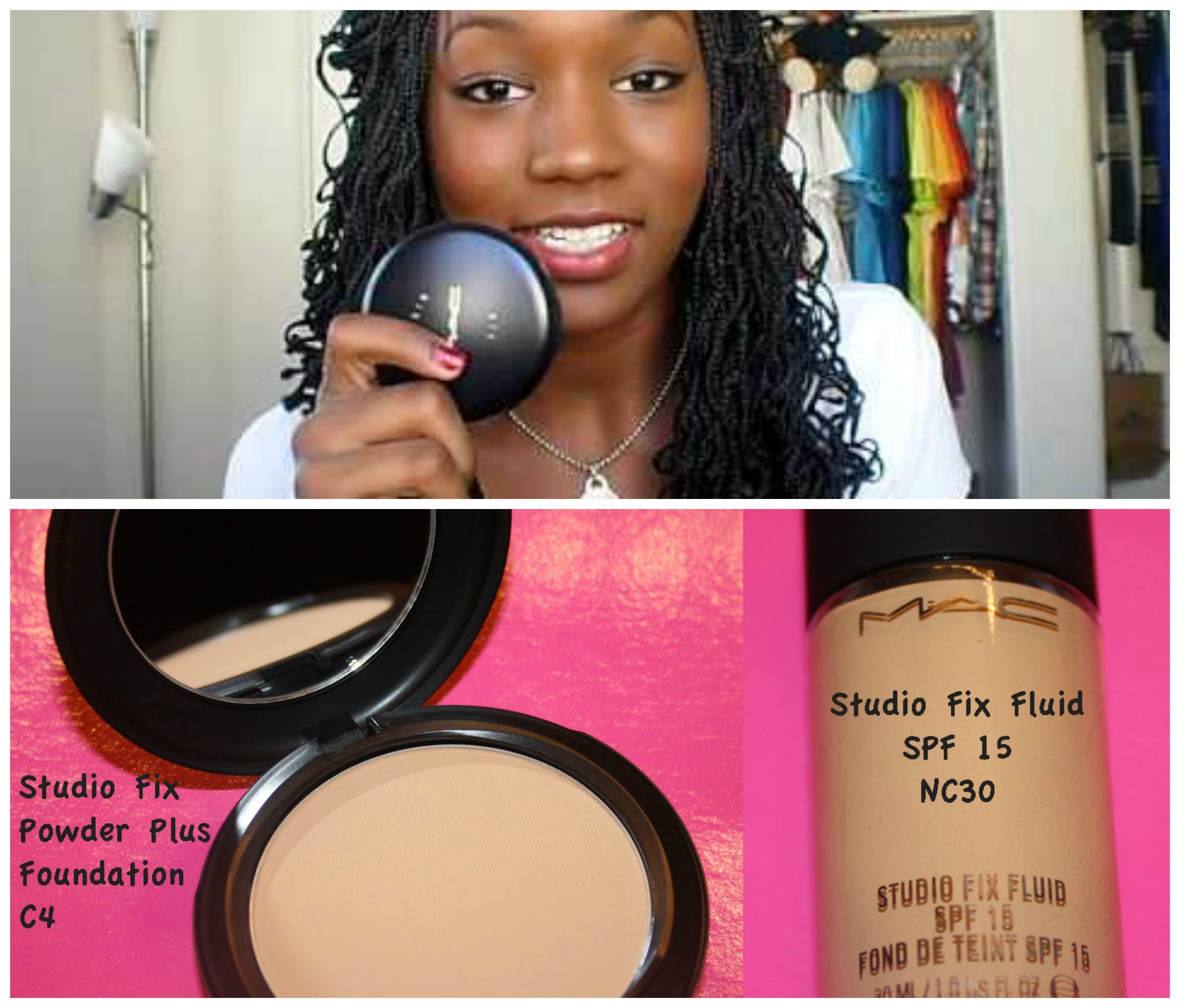 Best Eyeshadow Palette for Black Women
Dark colors such as metallic colors green, burgundy, copper and purple are best and suit the dark skin tone well.  Smokey eyes look good on a dark skin tone though you need to blend the colors well. Colors like golden and bronze are very suitable for dark skin tone girls as they give an elegant look. If you're in search of some eye shadow palette which will be of great use on not just your wedding but also for daily wear, then do have a look at juvia's Place Nubian and Nubian 2 Palette. These are both perfect eyeshadow kits for dark skin women and are priced at $23 and $28.99 respectively. RECOMMENDED: 15 Easy and Stylish Eye Makeup Tutorials; How to wear Eye Makeup?
 Have a look at some awesome looks you can get using these palettes: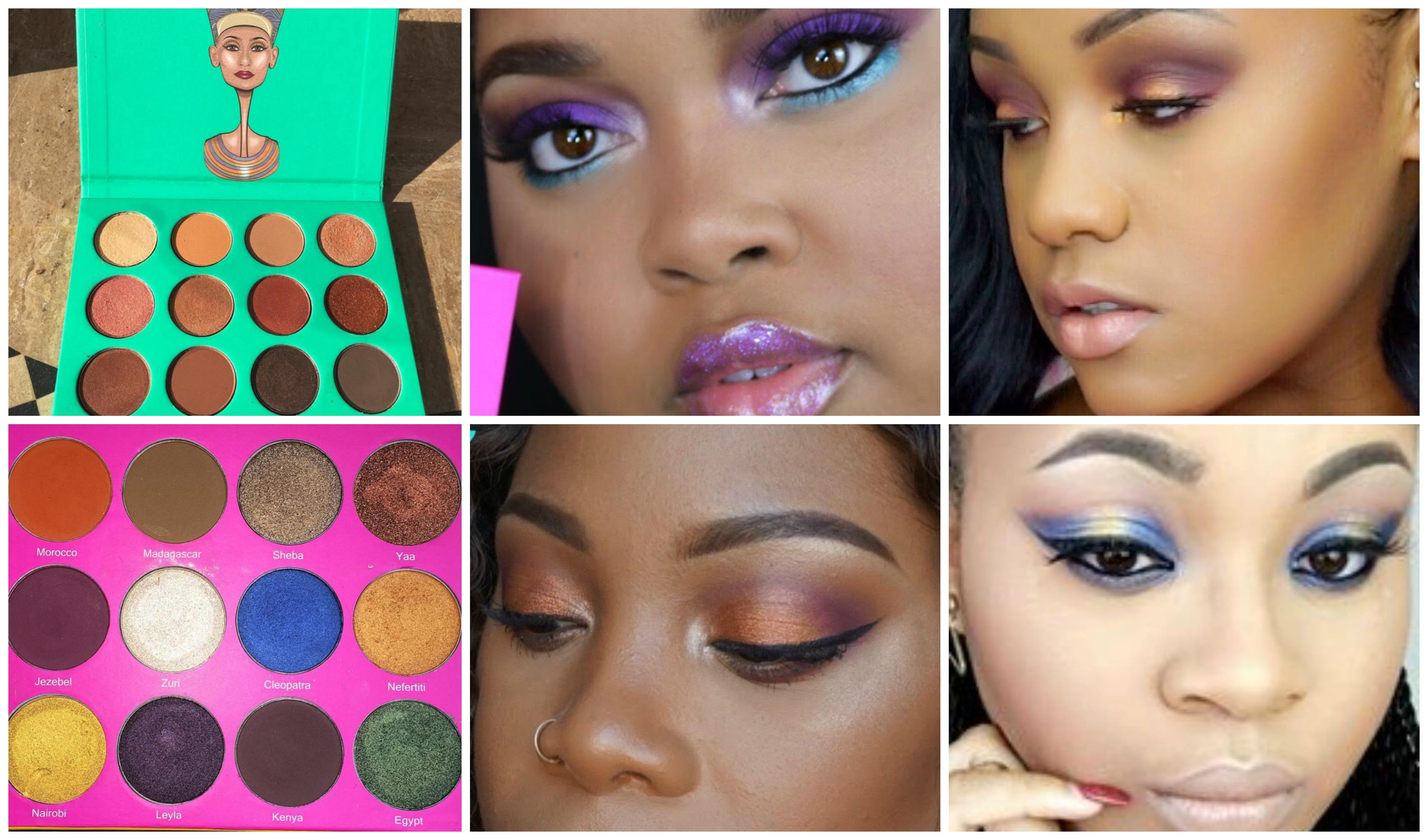 Best Lipsticks for Black Women
Colors such as coffee, beige, plums, burgundy, gold, chocolate, pink are best for dark skin tone. Too glossy lipsticks are not good for dark skin tone. This year, the best colors for brides to wear would definitely be either red or nude lipstick. For red, you should try Dior Rouge lipstick in Rouge Favori Red, available for $38.70.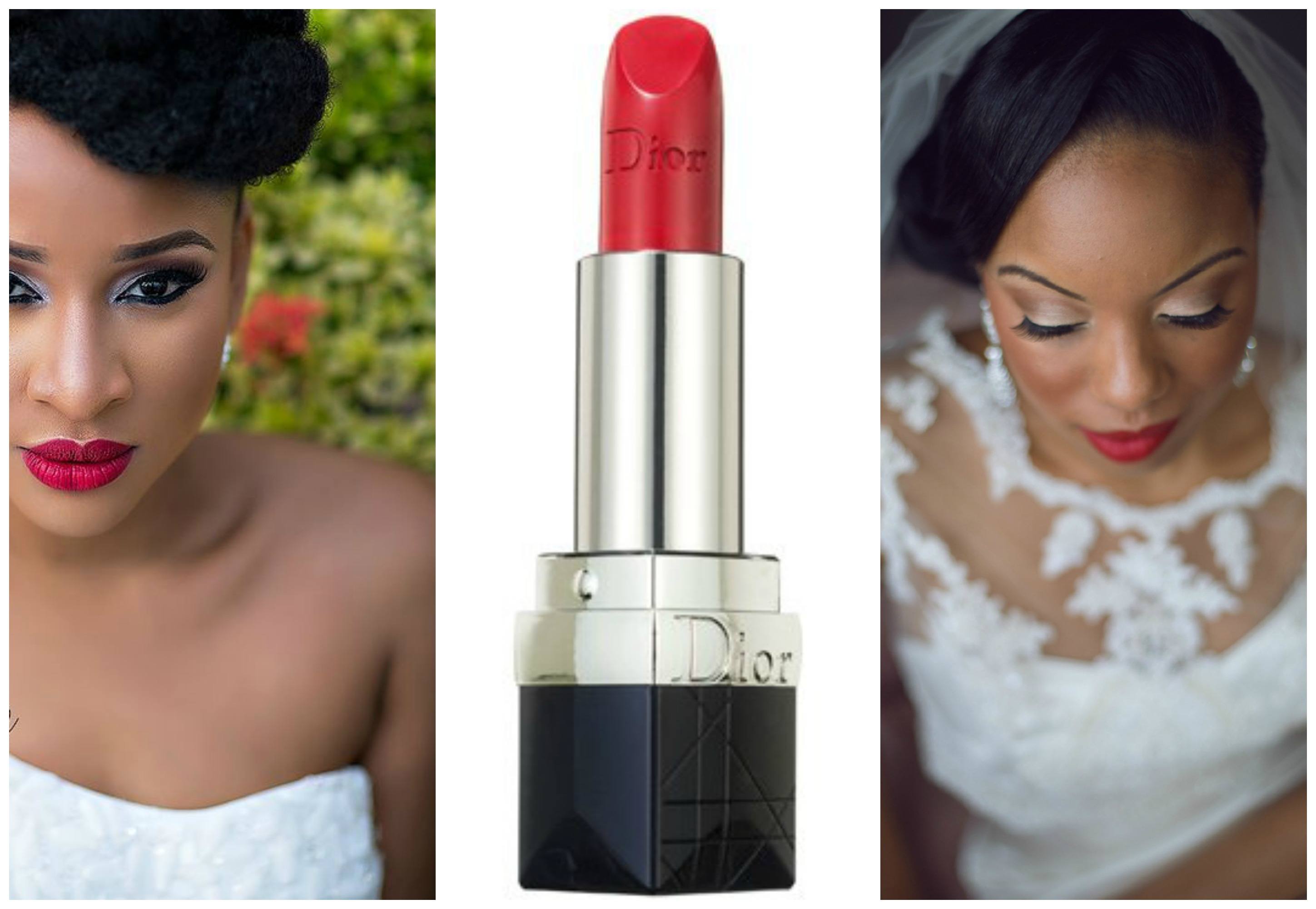 Powder Foundation for Black Women:
A liquid foundation works better on dark skin than any cream or powder based foundation. Powdered foundation looks shiny and oily. Dilute your foundation with a bit of water to make it even on the skin.
If you want to enhance the lighter tone in your skin, then, apply sheer foundation and tinted moisturizer that matches the center of your face. Use a copper bronzer on the forehead. I would suggest that any dark complexion women who is turning a bride should experiment few looks on herself before her wedding. Many brides go for professional makeup artist but just in case if the bride wants to do her make up by herself then she should try some bridal make up looks. For more help, check out 10 Most Gorgeous Celebrities Eye MakeUp Ideas/Secrects
Hope you all will take some ideas and try some looks. Make sure to select the best product for your skin. Lets see some really beautiful black women and bridal makeup looks. Following those tips you can look as stunning as them on your big day. Good Luck.
#10- Celebrities Bridal Look
Beyonce's music video "The Best Thing I Never Had', showed us her beautiful bridal look. Her nude lips and glowy skin made her look terrific and this is definitely a look worth taking inspiration from for all brides. Here are some tips to remeber when going for nude makeup:
Choose products that complement your undertone.
Do use bronzing powder.
Keep your face shape in mind.
Apply lip liner before applying your lipstick.
For the right base, choose the best foundation.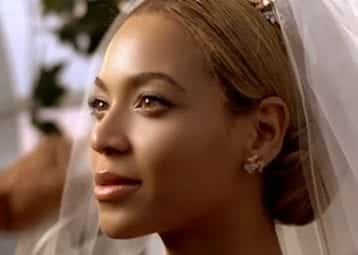 #9- Red Lipstick for Brides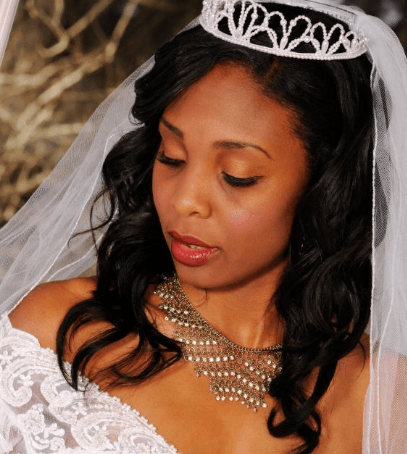 #8- Beautiful Nide Makeup for African Brides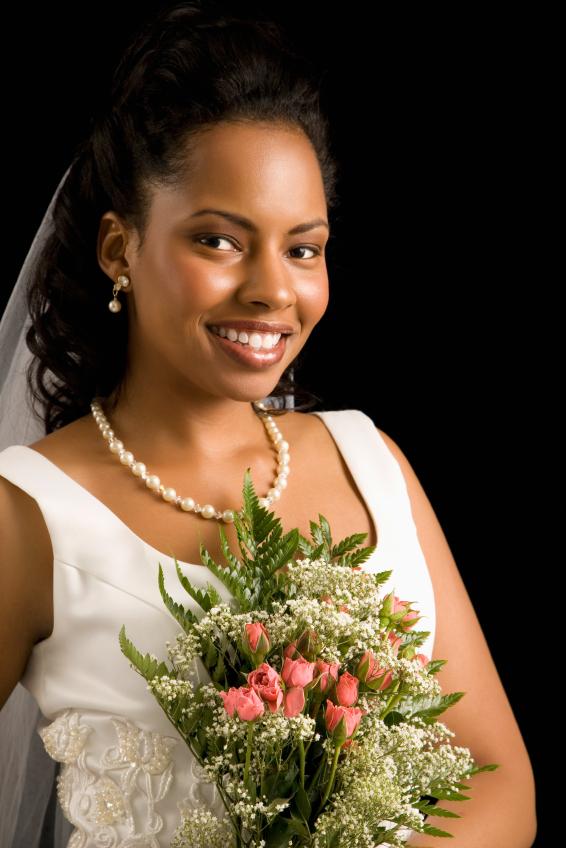 #7- Shimmery Makeup for Brides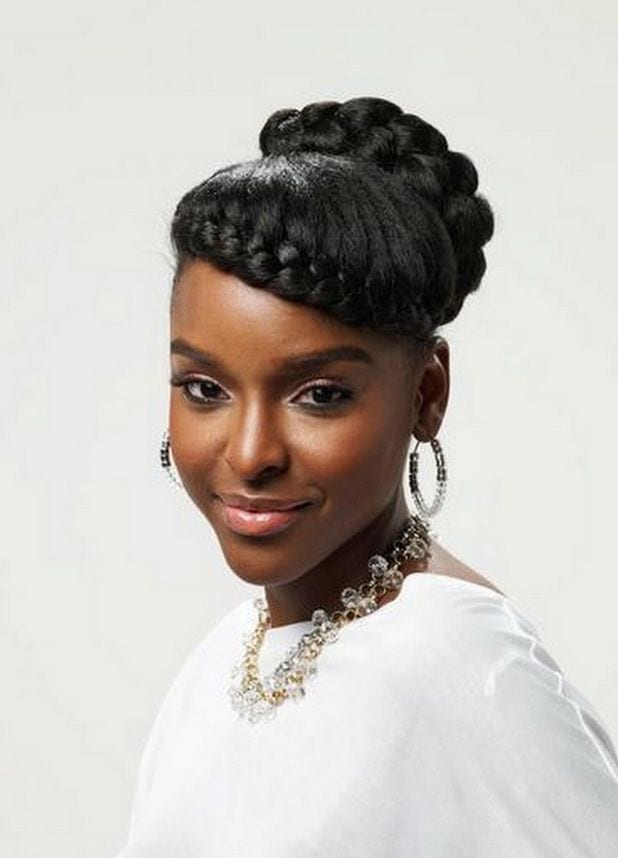 #6- Glowy Skin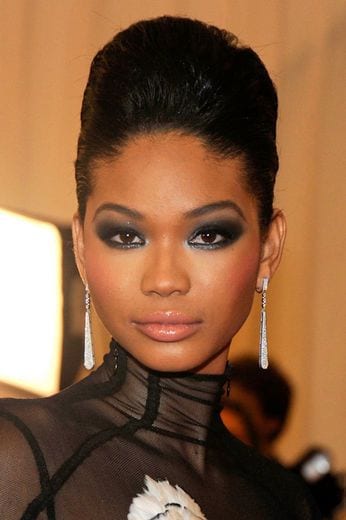 Step by Step Video Tutorial – Bridal Makeup for Dark Skin
#5- Makeup and Hair for Beach Wedding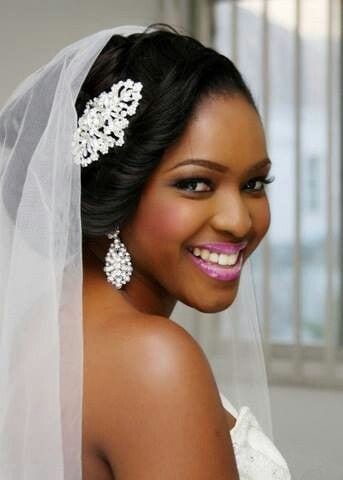 #4- Purple Smokey Eyes with Complementing Lipstick
RECOMMENDED: 20 Best Lipstick Shades for Girls with Dark Skin Tone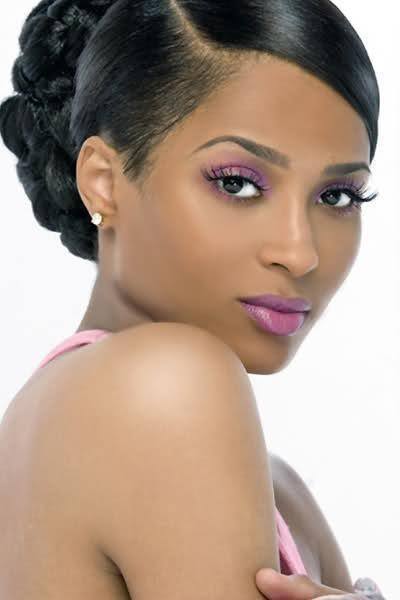 #3- Metallic Eyeshadow for Brides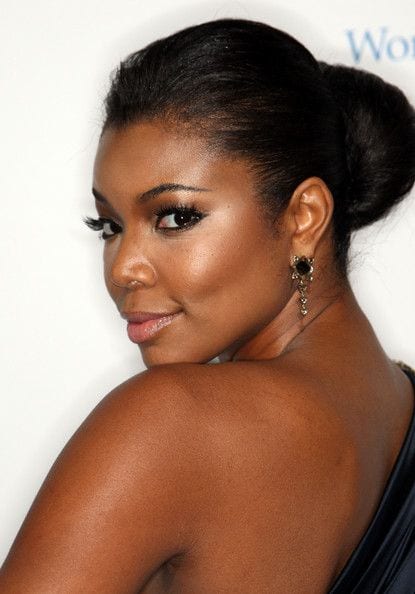 #2- Pink Bridal Makeup for Black Women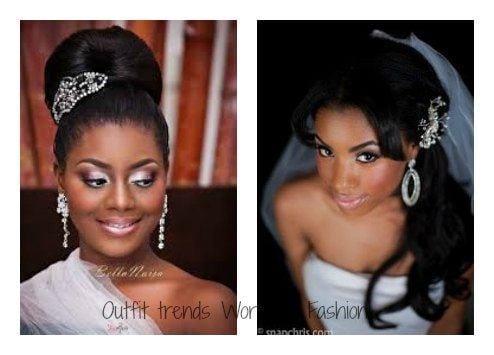 #1- Shimmery Gold Eyes and Nude Lips