Are you looking for some Latest Turkish hijab styles? If you are a true lover of hijab and Turkish hijab fashion, then this post is for you. Girls keep looking for ideas on how to wear Turkish hijab. There are several ways how hijab could be styled to add the finishing touch to the face. Turkey is one Muslim country where hijab comes in different designs.
In the last post, we discussed some simple ways to drape a hijab for an elegant look. Same goes for this one too it can be styled in several ways according to individual preference. The Turkish women also wear a special cap on the head under the hijab to avoid the scarf from slipping off their head. In can be styled in different ways like twisted scarfs, and knotted scarfs. Accessories on top of the hijab or headscarf can multiply the beauty of the hijab. You can also style hijab with different pins. Funky clips or laces can also be used. A colorfully printed headscarf with a simple outfit can make you look graceful. Many Turkish girls wear it to add grace to their personality but choosing the right hijab style is very important. It is important to style the hijab that suits you the best and doesn't ruin the look.
Hijabs can be used and wrapped around the face in different styles and ways. These days different types of hijabs are available in the markets. Net and sequin scarfs, wrap, triangle scarfs are standard and readily available at the shops. Some hijabs are available in a stitched form, and some are loose material. Turkish scarf style is perfect for round shaped face also. It will enhance the features. 
Simple Step by Step Turkish hijab style tutorial
Wear a cap over your head.
Fold the scarf into a triangle.
Place scarf on your head with one side longer than the other and one under the chin.
Take longer side and wrap it behind your head and bring it to the other side.
Put the scarf behind your head and at the shoulder.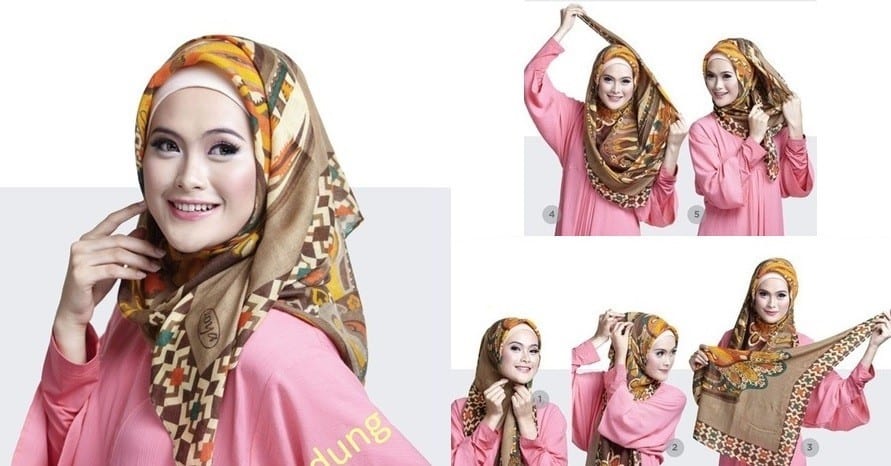 Make sure about the face shape, other than the face shape one needs to make sure that they don't completely hide their forehead. Avoid wearing camel hump style, or African styles that have high, stiff folds. Add an under scarf or cap you're your head. It is known as the Turkish hijab cap. You can accessorize this hijab to give them a new look.Check out here how you can make your hijab accessories at home.
How to Wear Turkish Style Hijab
The next thing is to make sure about your chin while styling hijab. If your forehead is wider than your chin, balance out the width of the forehead. You can also go for scarfs or hijabs that have embroidery or embellishment over it. Stonework or a brochure would work well with it. Now a day this hijab is transformed in many different ways that it is known for hijab in style. People earlier considered it a ritual to wear it because of religious reasons, but now it is worn to add style and grace to the look.
Hope you loved reading about Turkish hijab styling. Below are the pictures to give you a fair idea. Do try all the styles and wear it confidently.
↓ 14 – Silk on Silk Party Outfit
Turkish style hijabs are most commonly seen in silk fabric, and this is because, for some reason, this fabric works best for Turkish style hijab. One reason for this could perhaps be that the original Turkish style hijab was in silk fabric because Turkey was a part of the silk route. Even today, some of the world's best silk scarves can only be found in Turkey.
There are many benefits of wearing silk hijabs. For starters, if you're an eco-hijabi and truly care for the environment, then silk should be a preferable choice because it's a natural material (not synthetic) and it is extremely gentle to your skin and hair. Wearing a silk hijab makes you feel comfortable, and for many of us, it gives such a royal feeling because of its comfort. Another great thing about silk is that it can be work in almost every season, and when paired with a silk outfit, it can create the most beautiful formal or party outfits.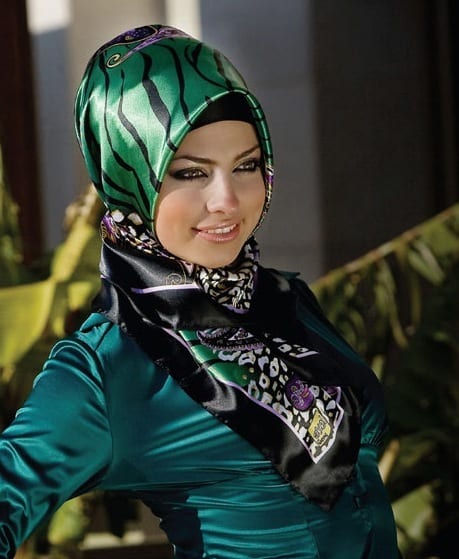 ↓ 13 – Turkish Hijab with Blazers and Jackets
The Turkish style hijab goes well with not just blazers but also leather jackets and long coats. Opt for bright or colourful hijab prints for the best results. Here are some more Hijab Winter Style-14 Stylish Winter Hijab Outfit Combinations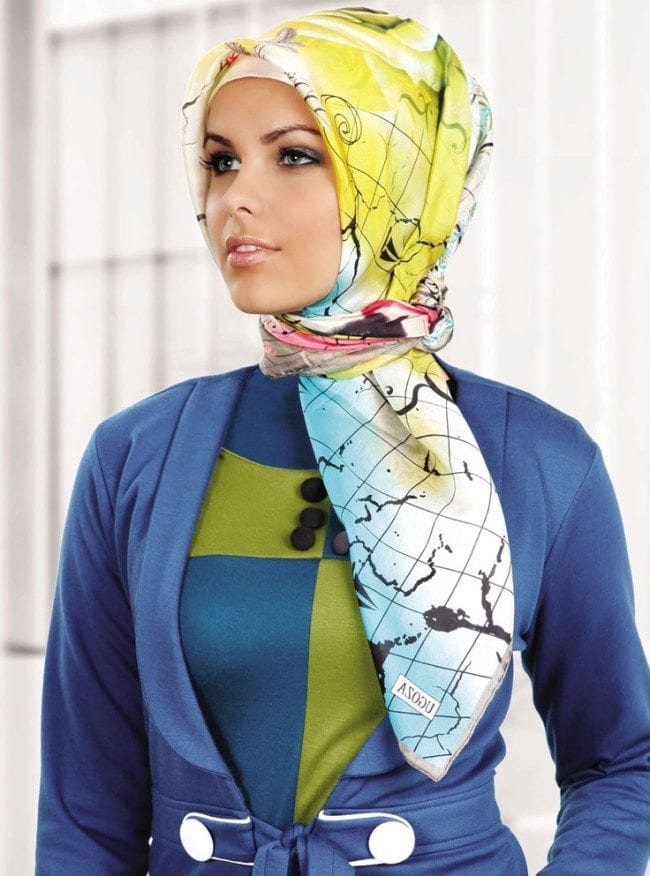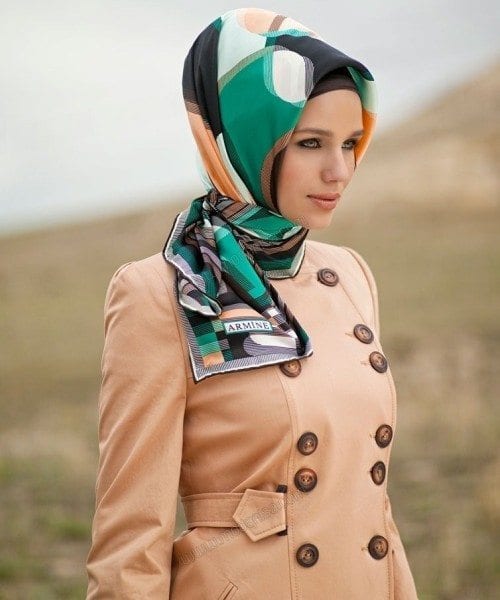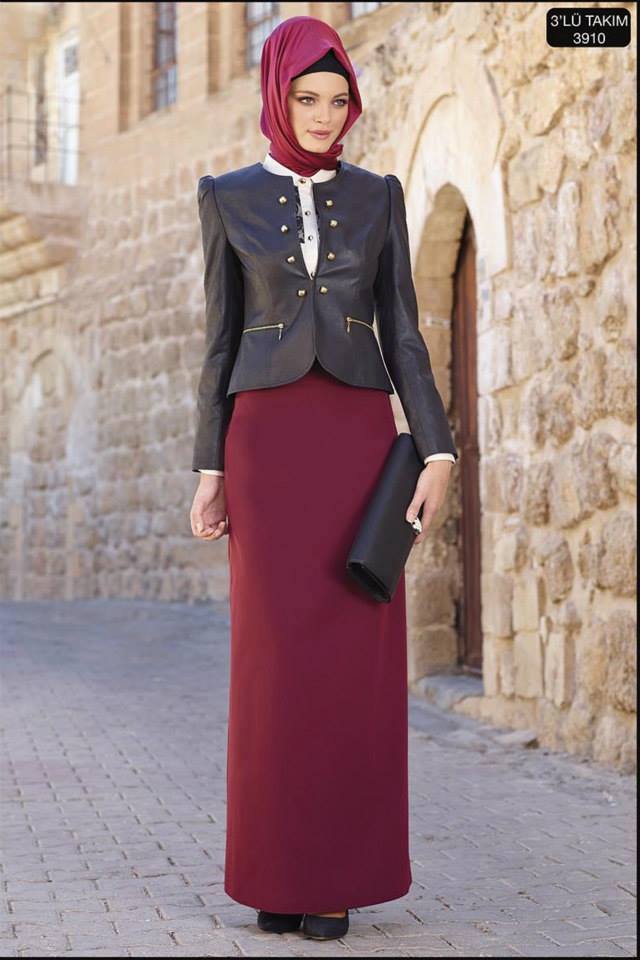 ↓ 12 – Bright Neon Colored Hijab
These neon coloured hijabs look best on girls with fair complexion and are highly recommended for Winter season.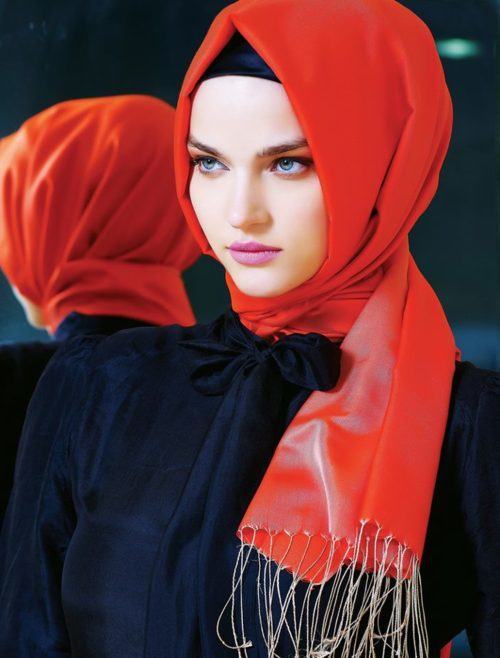 ↓ 11 – Accessorizing Turkish Hijabs the Right Way
Here is a wonderful way to accessorize your Turkish hijab with jewellery and clutch.

Step by Step Video Tutorial – How to Wear Turkish Hijab Style 3 Ways
↓ 10 – Formal Hijab for Wedding Guest
Opt for hijabs with excellent details such as floral borders for special occasions.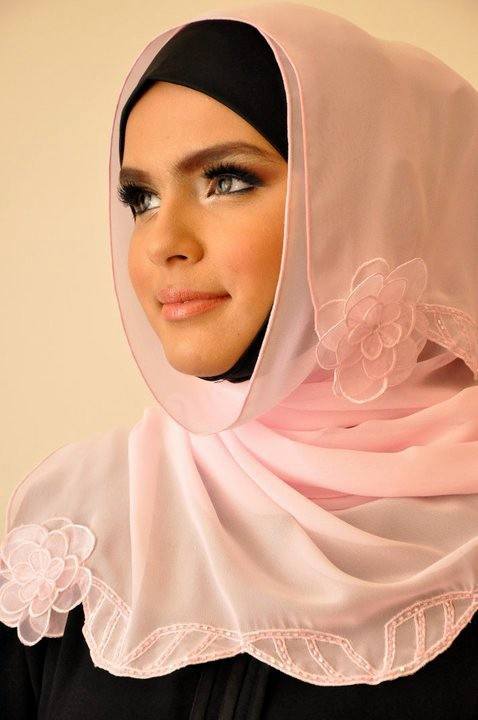 ↓ 9 – Modern Look in a Turkish Style Hijab

↓ 8 – Turkish Hijab for Round Faces
Turkish hijab looks great on girls with round faces because it adds length to the face making it look more ovalish and hence even more perfect. RECOMMENDED: Hijab office Wear; 12 Ideas to Wear Hijab at Work Elegantly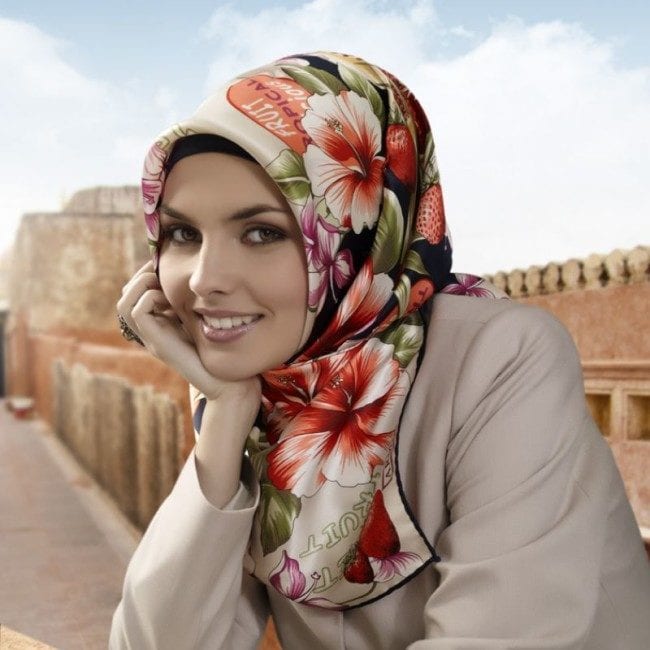 ↓ 7 – Turkish Hijab with Underscarf Cap
Most girls wear Turkish style hijab with an underscarf or cap because otherwise some of your hair may be visible.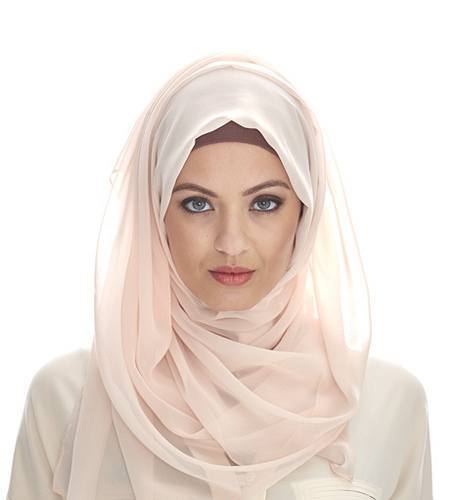 ↓ 6 – Elegant Hijab Look for Work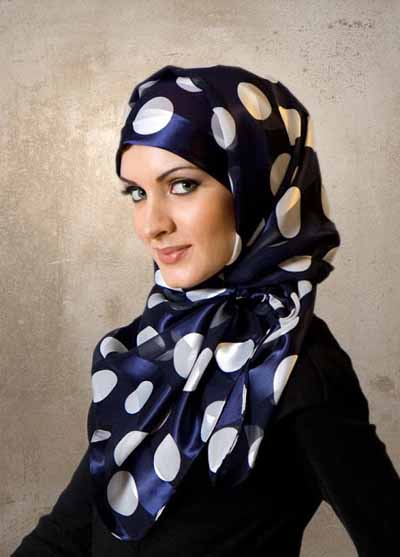 ↓ 5 – Stylish Turkish Hijab with Front Knot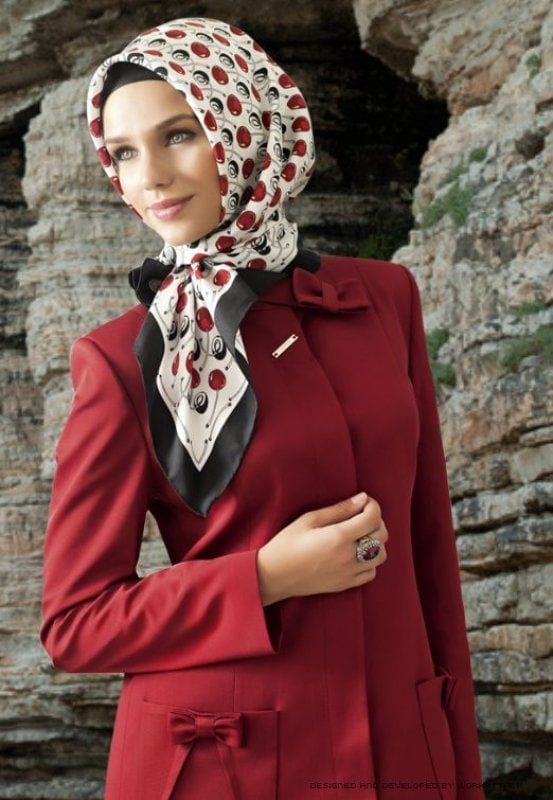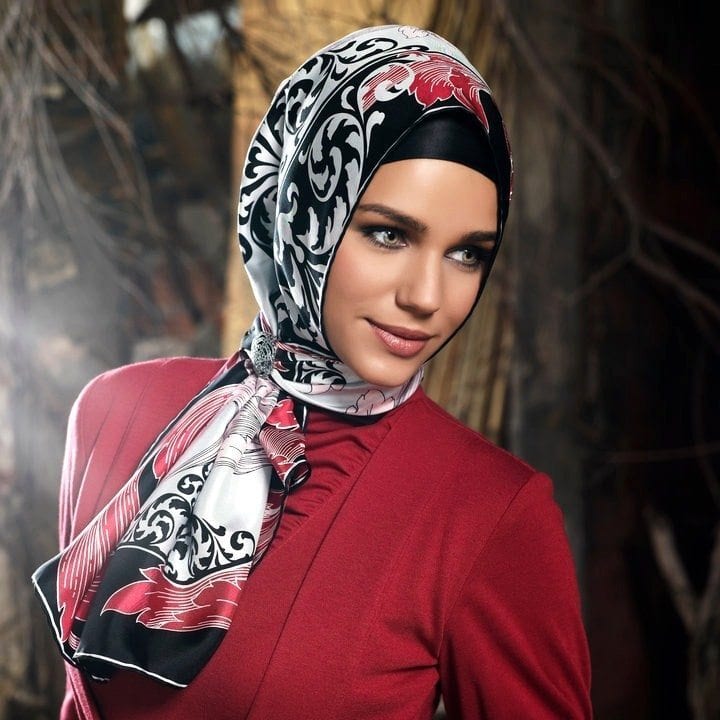 ↓ 4 – Turkish Hijab Style with Glasses
RECOMMENDED: Hijab With Glasses-17 Ideas to Wear Sunglasses with Hijab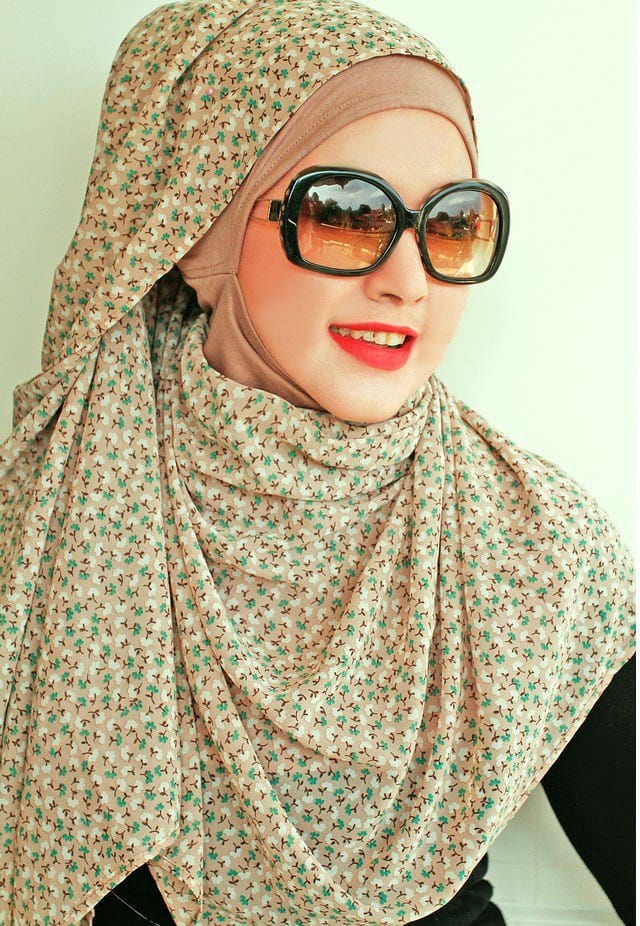 ↓ 3 – Printed Turkish Silk Hijab for Work
Most of the Turkish style hijabs are seen in printed colours so you can always find a hijab to match your outfit. In fact, this is one of the best things about Turkish hijabs, that they come in a variety of colors, prints and fabric choice.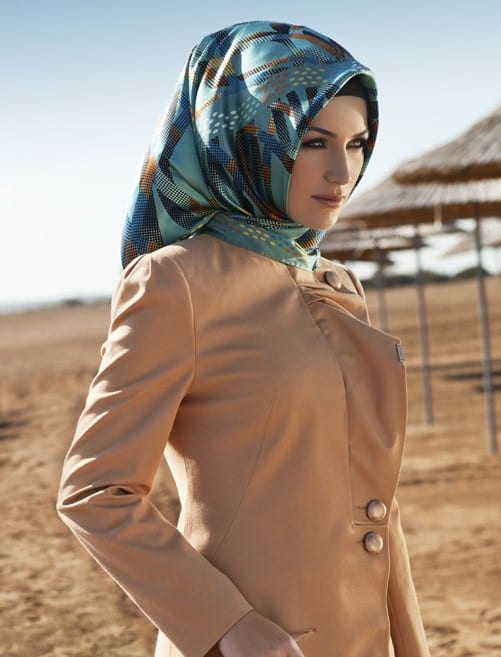 ↓ 2 – Turkish Hijab Style with Earrings
For formal wear, parties, weddings or other special occasions, you might want to wear earrings for a glamorous look, and they would look great with this hijab style.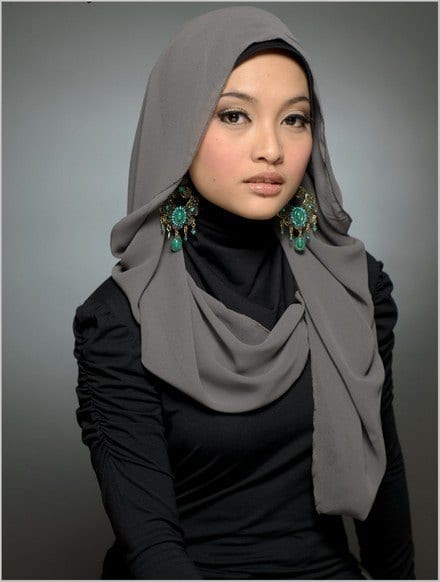 ↓ 1 – Turkish Hijab with Long Coat