Outfit ideas for Vineyard Weddings. Vineyard weddings are fascinating, cheerful and lively, so whether you are the bride wondering what to wear on your wedding, a bridesmaid or just a wedding guest, there are lots of options you can consider for a daytime vineyard wedding. From a dreamy white gown to cute peach or shocking pink, vineyard weddings can be beautified with a huge variety of different color schemes. How to choose a dress to attend a vineyard wedding? What to wear to a vineyard wedding? The answer is in going for soft colors, but avoiding too dull or too loud colors. For more ideas, scroll through this collection of vineyard dressing ideas.
How to Dress Up for a Vineyard Wedding
#18 Laced Bridal Gown
Brides can go from frills to mermaid gowns for vineyard weddings; they all look beautiful and give a dreamy look. Like this flowy laced gown.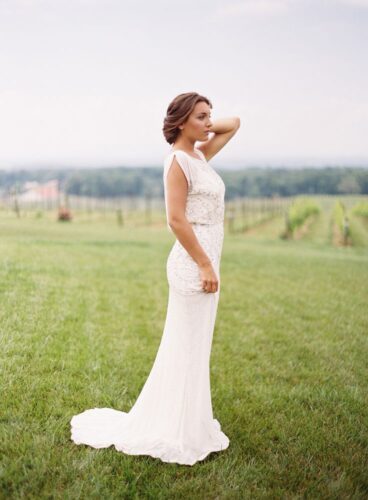 #17  Blue Cocktail Gown
This adorable dress is suitable for both bridesmaids and guests. A back-combed hair looks beautiful with it.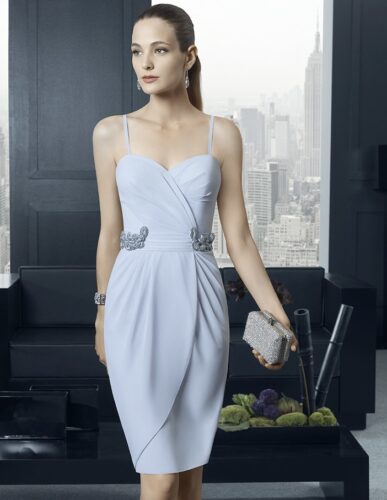 #16 A Fresh Green Gown
This style and color resonates beautifully with the outdoor theme of vineyard weddings.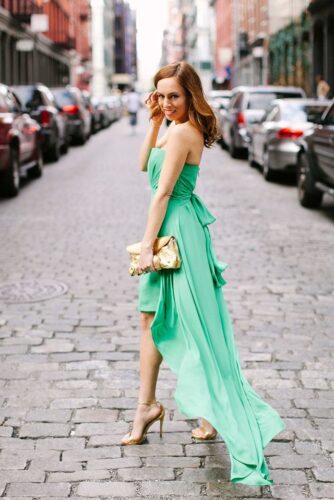 #15 Peach Tunic
A simple trapeze peach shirt with a beautiful necklace; this look is perfect for vineyard wedding guests.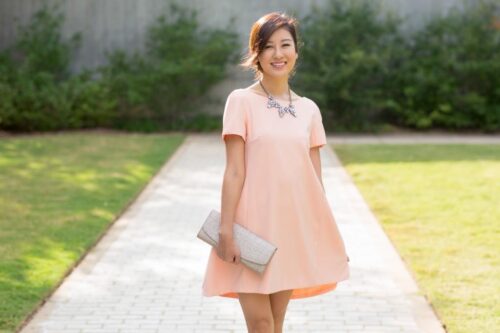 #14 Cherry-Red Wedding Dress
Seriously, anyone can wear it; the bride, bridesmaids or wedding guest. Brides, if you don't want to wear a long gown on your wedding, go with this beautiful red dress with stylish stilettos and some light jewelry. Light pink lipstick with nude eyes and an updo are perfect with this color scheme.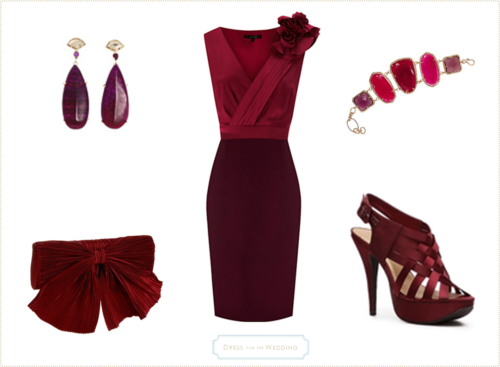 Source
#13 Light, Printed Maxi
Good for vineyard weddings, it's light, comfortable and sophisticated for wedding guests.