Shirt Dress Outfits: Summers just around the corner and every girl is worried about her wardrobe. Women are planning shopping trips to buy newer clothes trending in the market, party wear or just simple casual wear for everyday work.
Shirt dresses are one example of comfortable wear that every female should own as they are so versatile. They can be worn in the house with slippers or for a day out with friends or they can also be worn to the office. But it all depends on how you are styling your shirt dresses. Creativity is the key and if you are reading this article that means you are quite interested in shirt dresses and want to borrow ideas for creatively wearing these beautiful yet comfortable pieces.
Simple Tips on How to Style Shirt Dress
Go through the following 27 styles and by the end of it you will have nice ideas for cute outfits.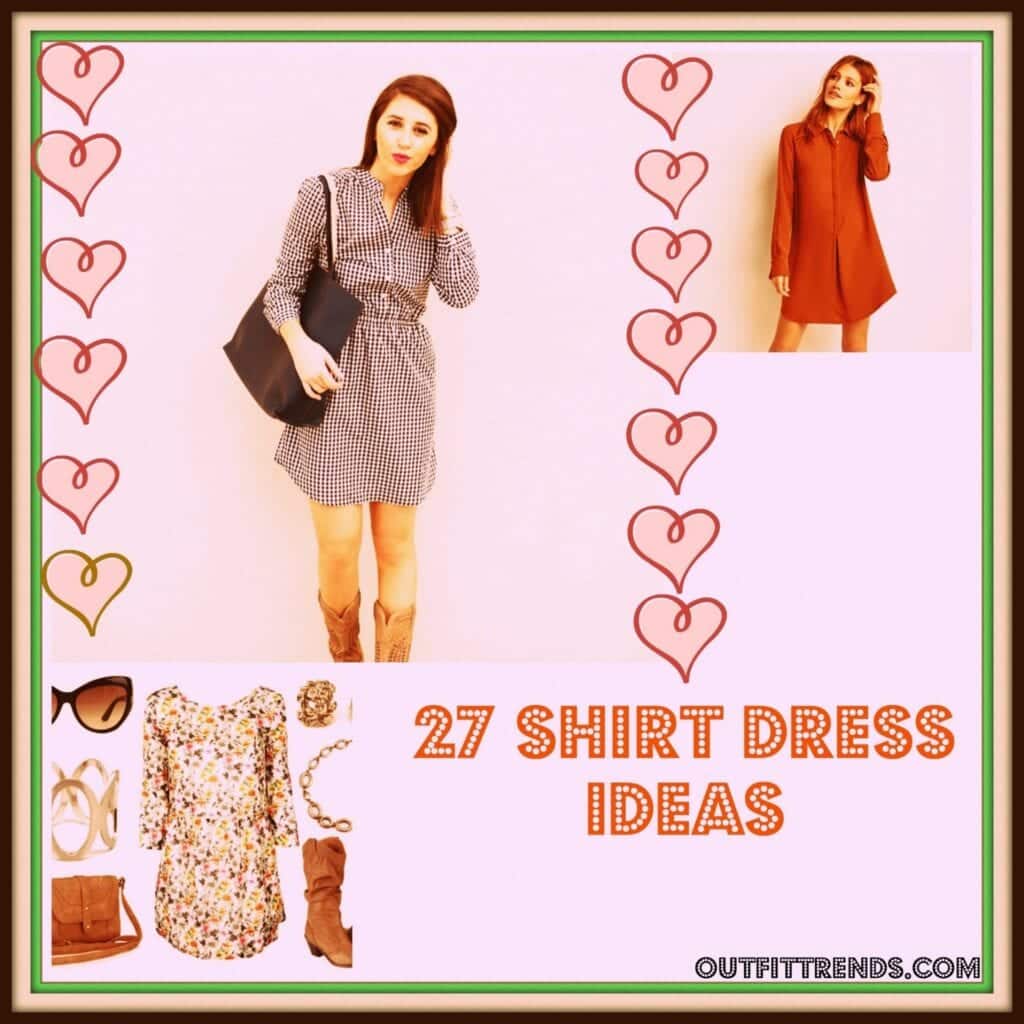 #27. Evening Wear Shirt Dress Outfit

Also check out[highlight] 16 Beautiful Evening Dresses for Women this Season[/highlight]
#26. Casual Lunch Outfit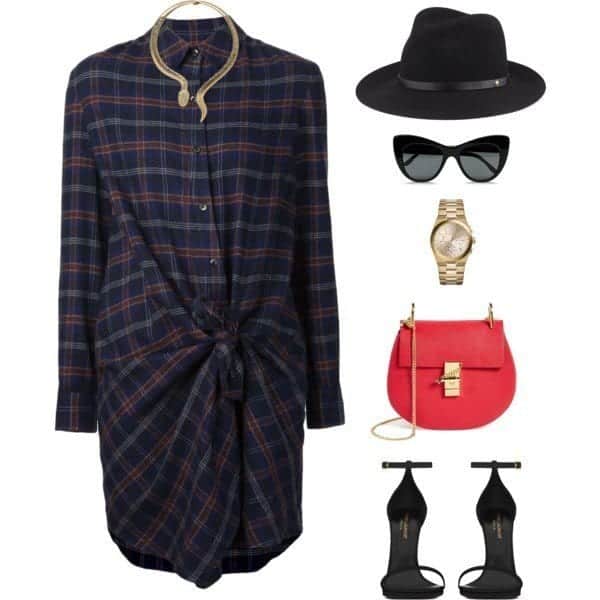 #25. Shirt Dress Sporty Look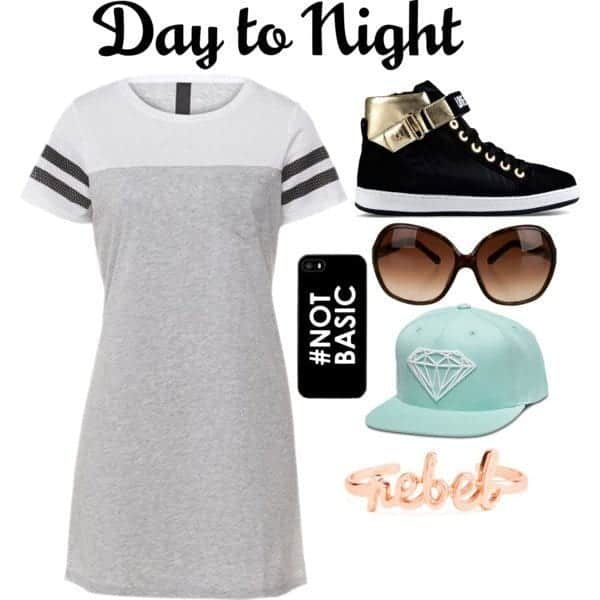 # 24. Professional Styling Idea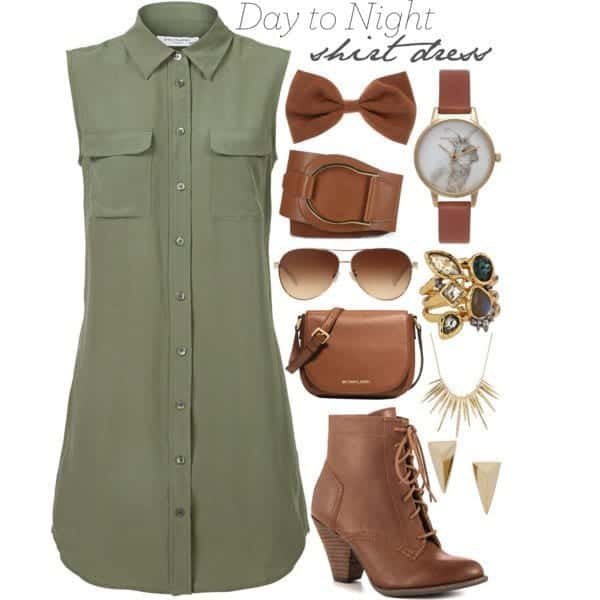 #23. Picnic Outfit for Summers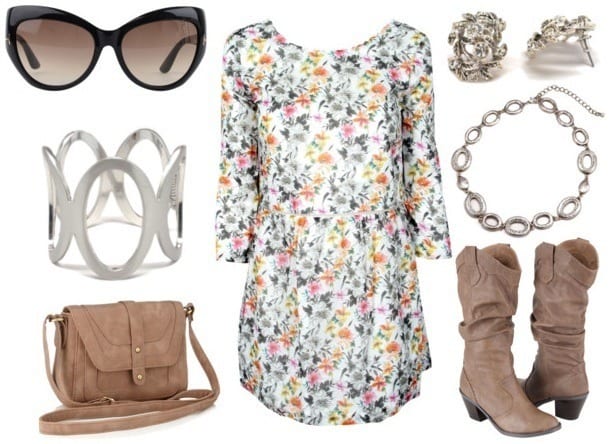 #22. Plus Size Women Outfit Style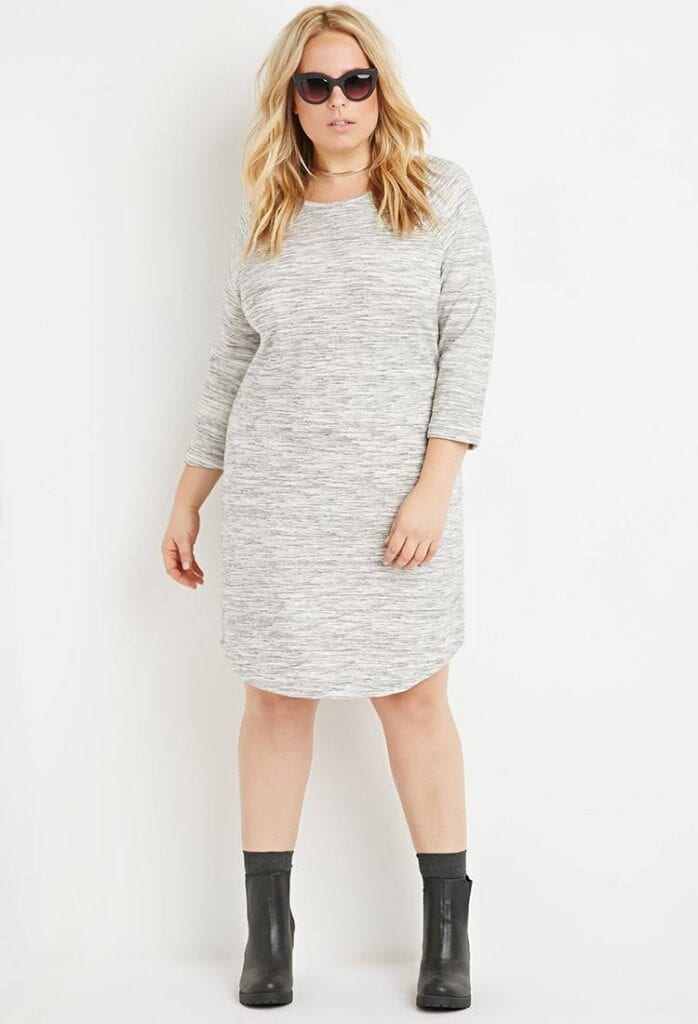 #21. Over the Knee Boot Fashion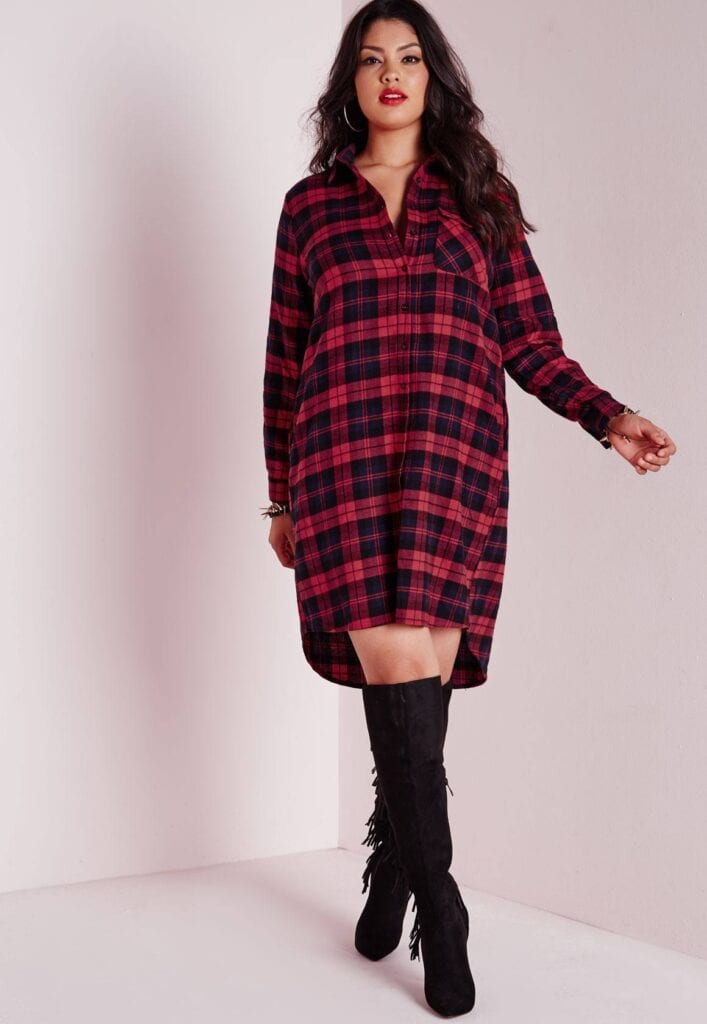 #20. High School Girl Look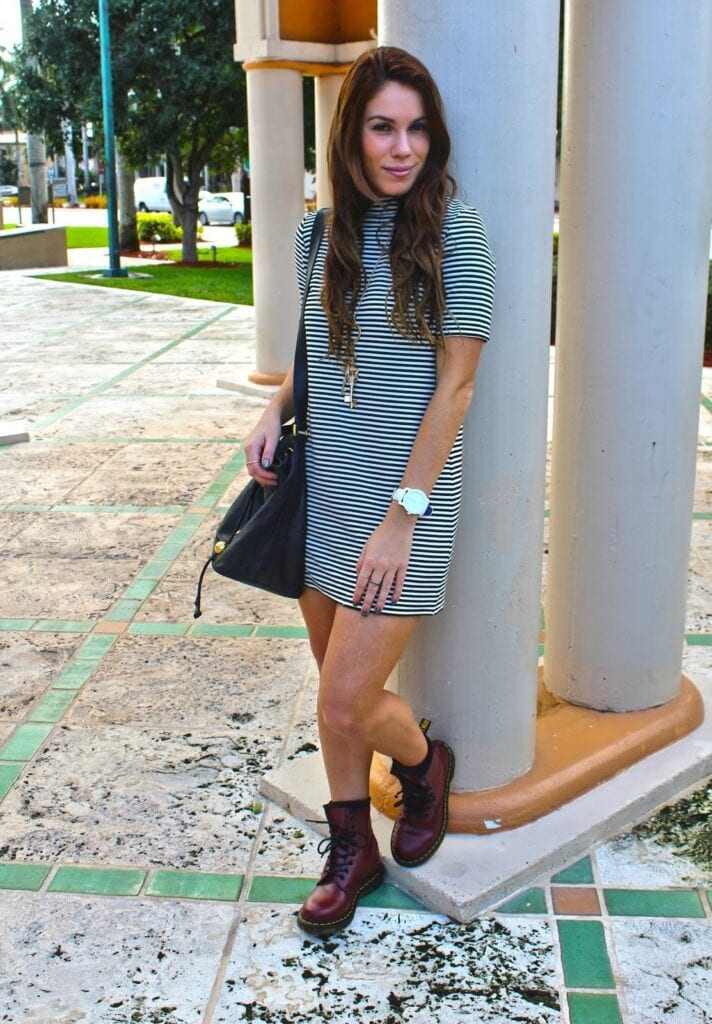 Do have a look at [highlight]2016 Outfit Ideas For Girls-50 Chic Ways to Dress Up This Year[/highlight]
#19. Classic Stripes for Dates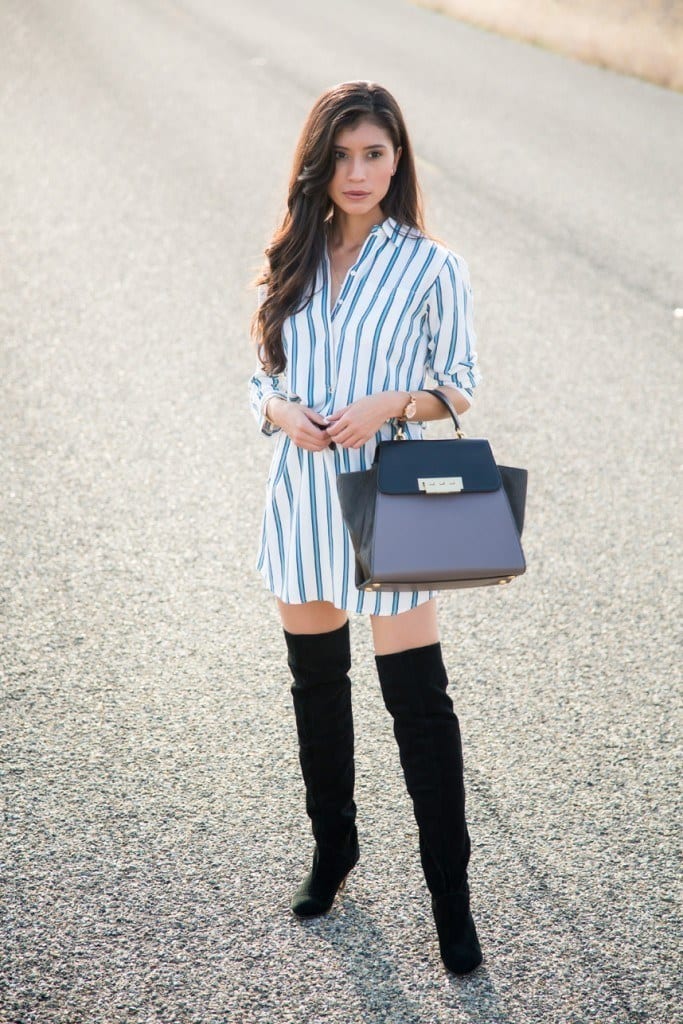 #18. Fashionable Office Wear
#17. Another Look for Office Outfit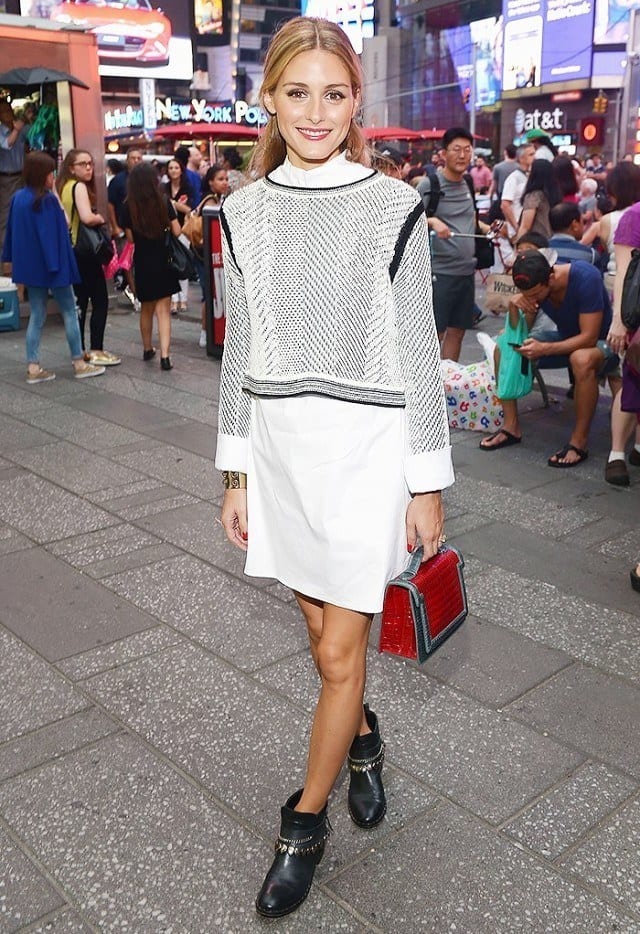 #16. Blue Outfit for the Holidays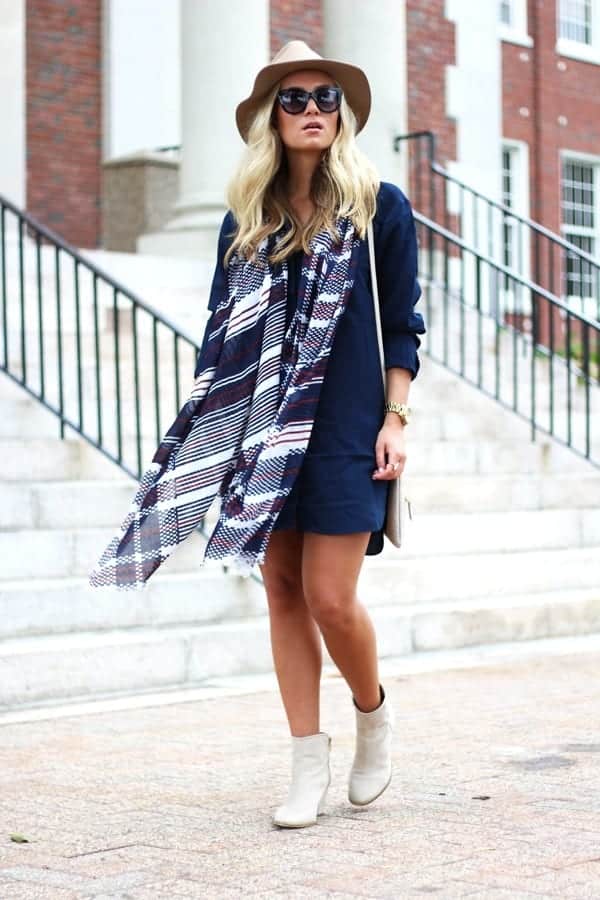 #15. Casual Date Outfit –
Don't miss out [highlight]40 Ideas to Make your own casual outfit when nothing to wear[/highlight]
#14. Formal Vintage Ensemble
Vintage inspired fashion always looks good when styled right and this navy blue shirt dress is the beats example.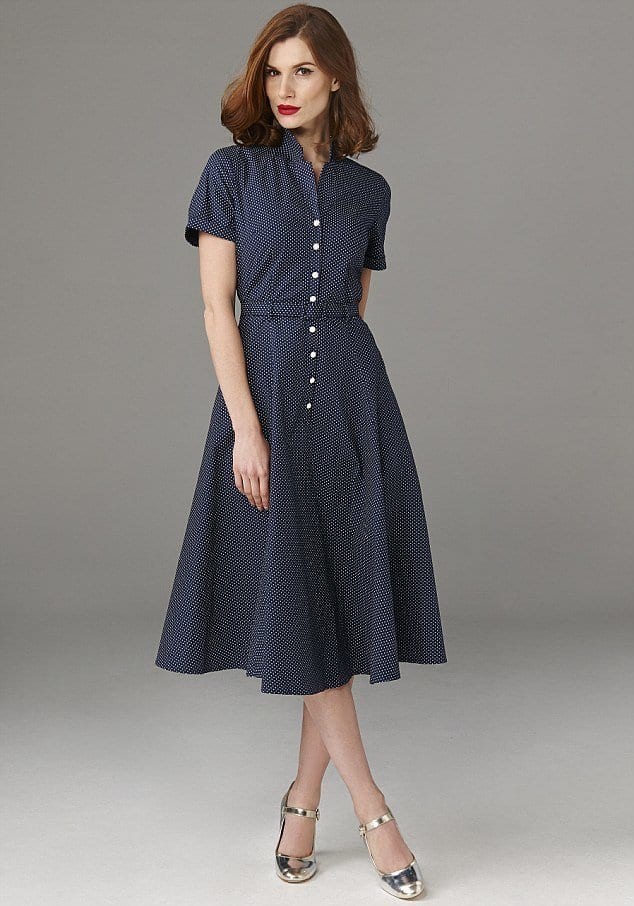 #13. Gingham Outfit for College Girls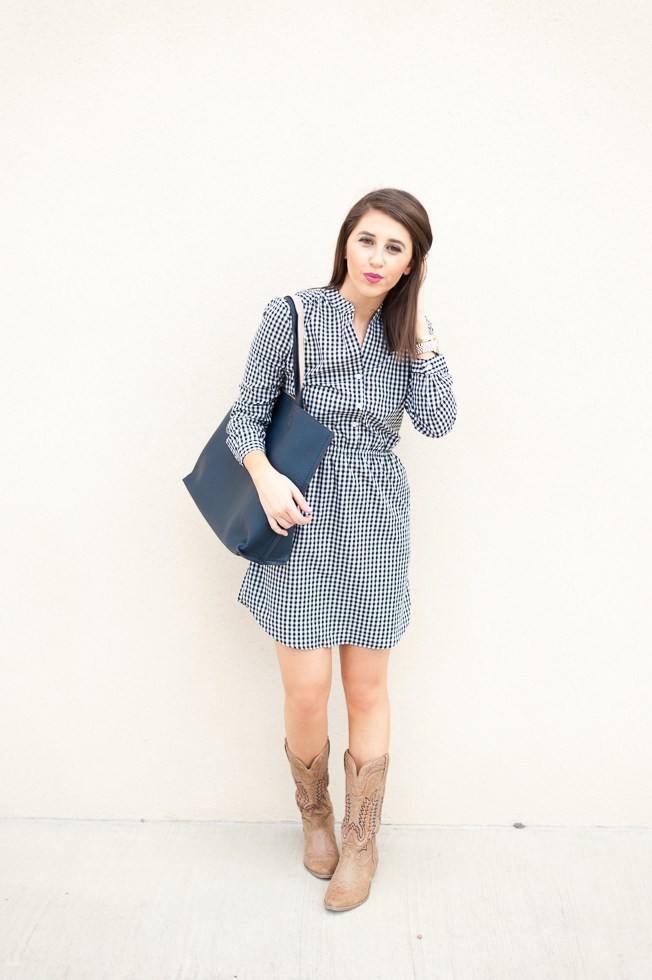 #12. Styling Ideas of Celebrities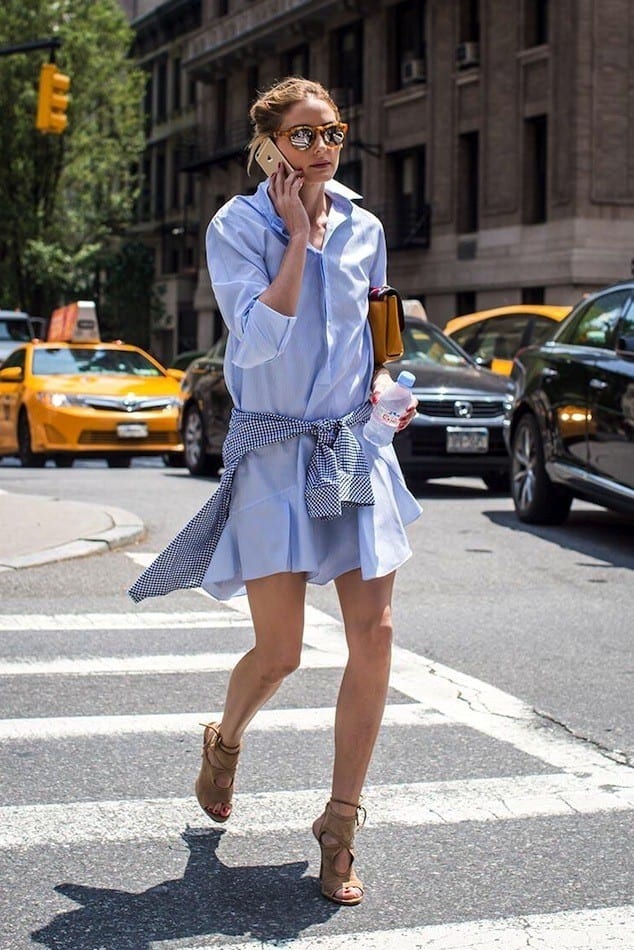 #11. Safari Look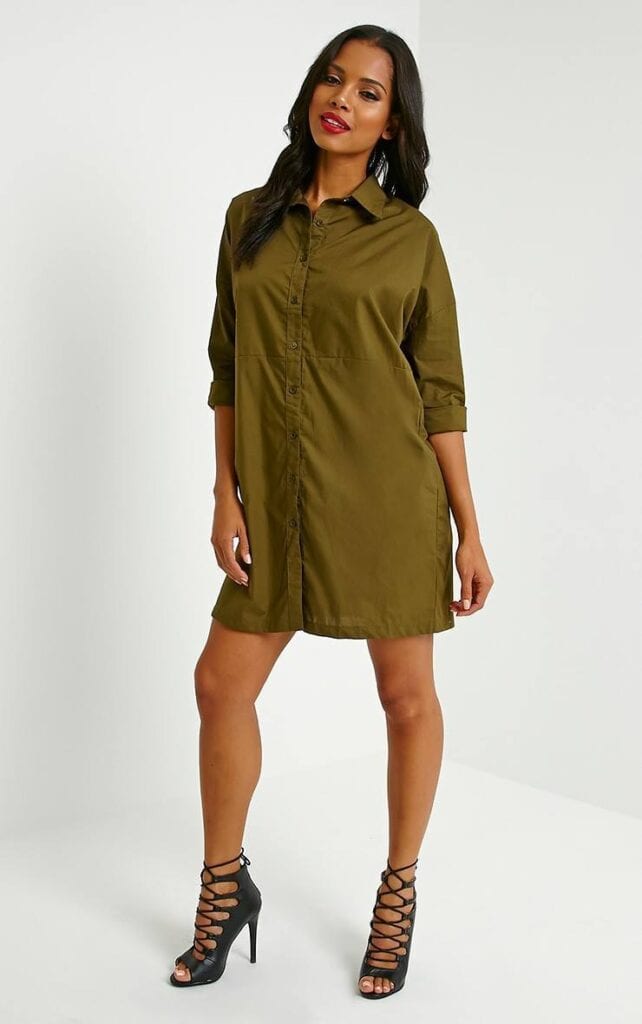 #10. Prints for the Year 2016 – Prints are again in for this year and you will look gorgeous with this bohemian dress.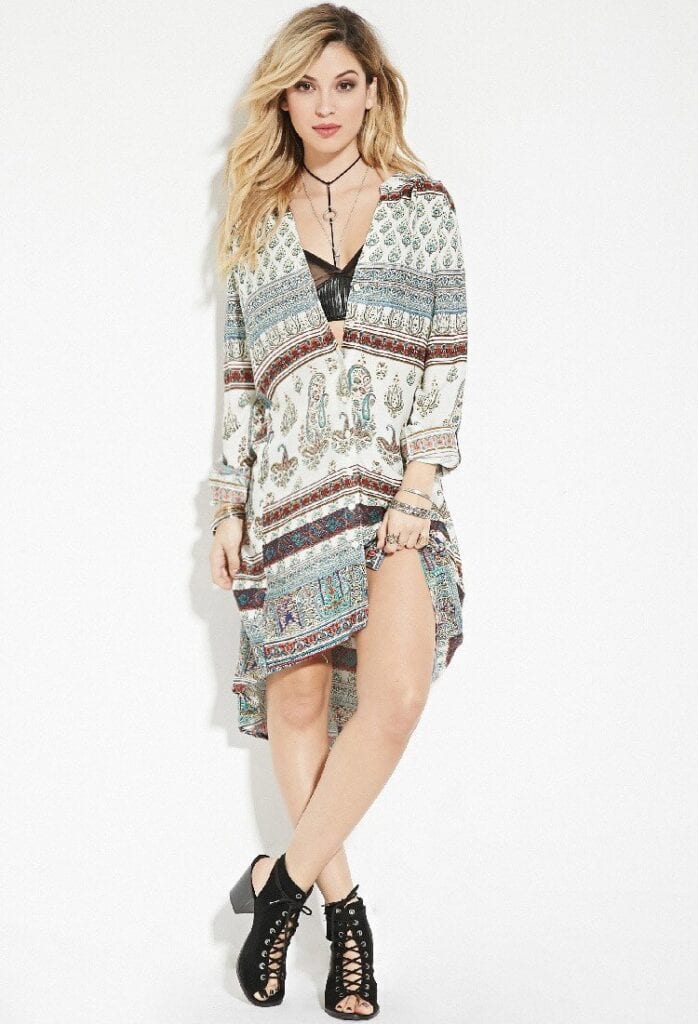 #09. Elegant and Classy One Color Dress
Lunch dates are quite often during summers. Invest in this beautiful piece and gray boots.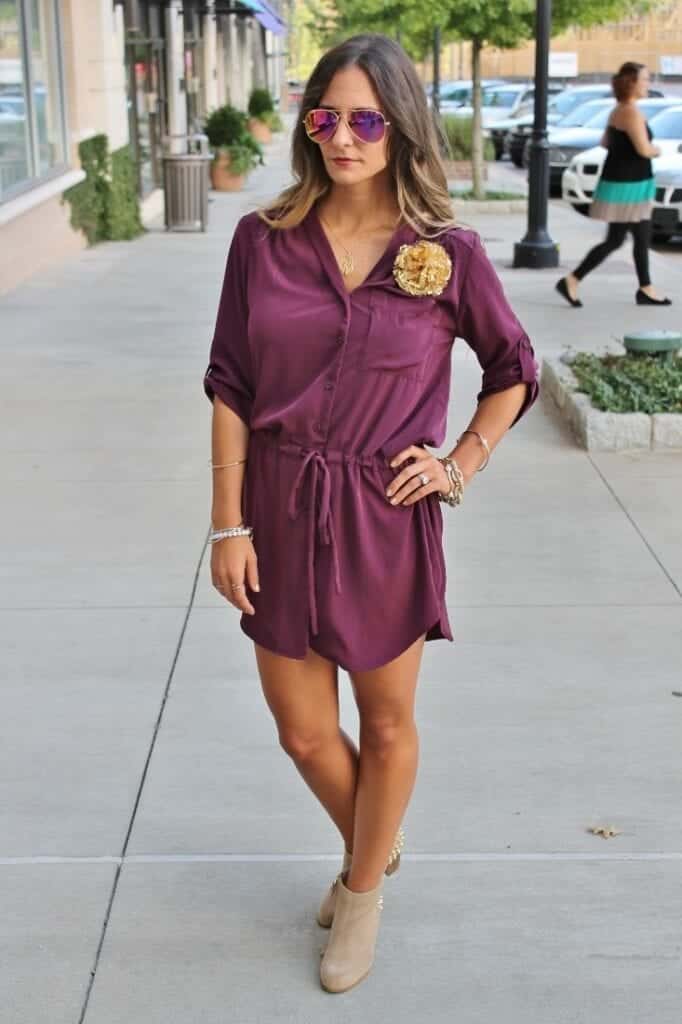 #08. Swag Style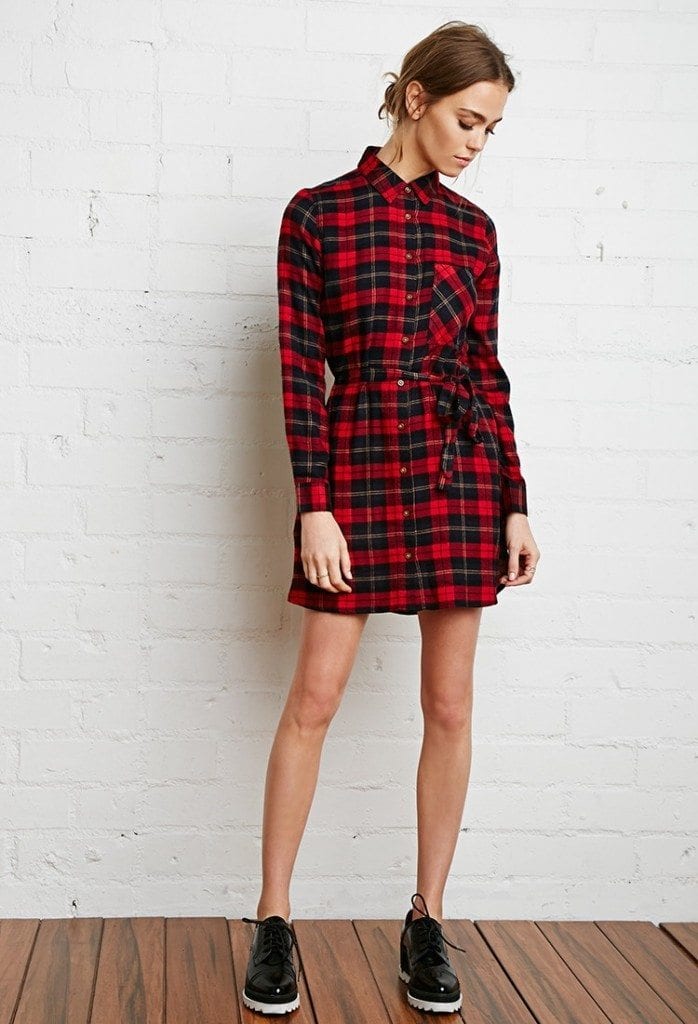 #07. Midi Maxi with Gingham for Warm Weathers
A mid length maxi is an excellent choice for church on Sundays. Wear your white sneakers and put on a straw hat and you are fit to go.

#06. Going to the Beach Look
A high school girls best friend should be this plaid shirt dress. Comfort and coolness offered in one piece.

#05. Chic Collared Shirt for School
Have been invited to a Baby Shower? This is a very classy dress to wear with its light tone and simplicity.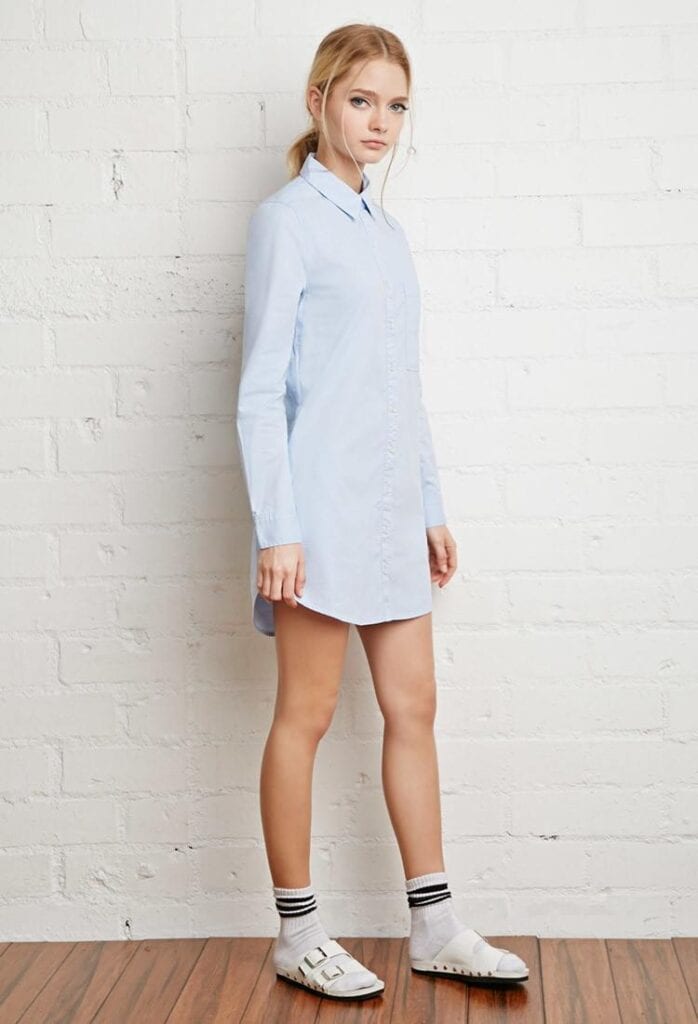 #04. Scarves for a Cool Look
Loose fitting cotton dress with self print and a same colored scarf are fit for a shopping spree.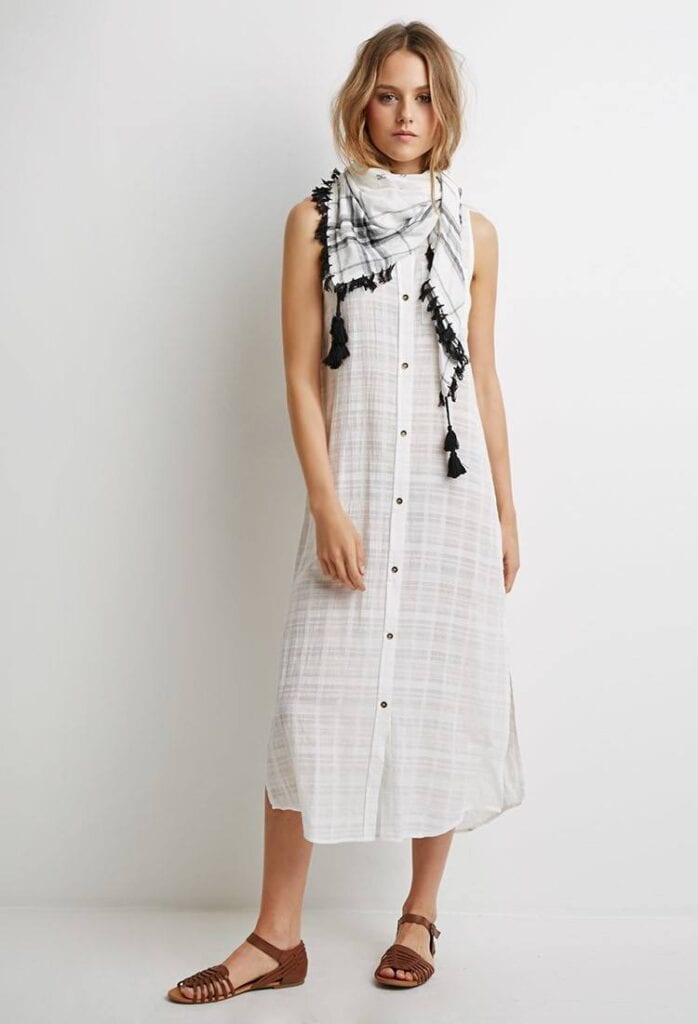 #03. Off the Shoulder Top with Skinnies
Off the shoulder tops with flare and frills look chic and when paired with white pants and baby pink heels it can be worn to a number of events during your holiday season.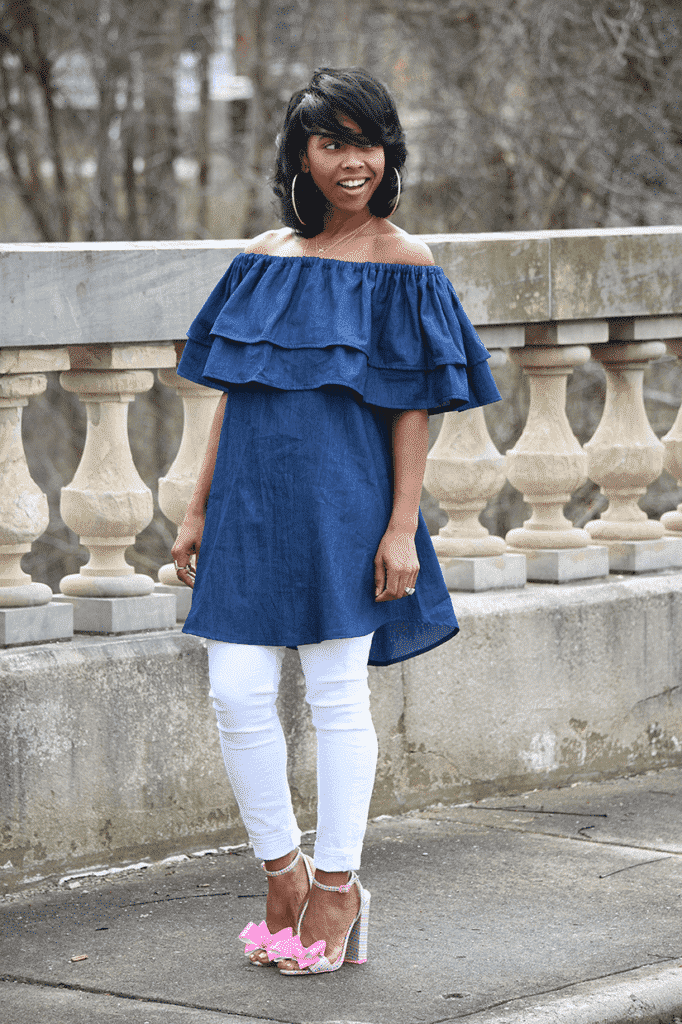 #02. Denim Onesie
Denim is the favorite American piece of cloth and this shirt dress combined with a neck scarf looks cool and sproty.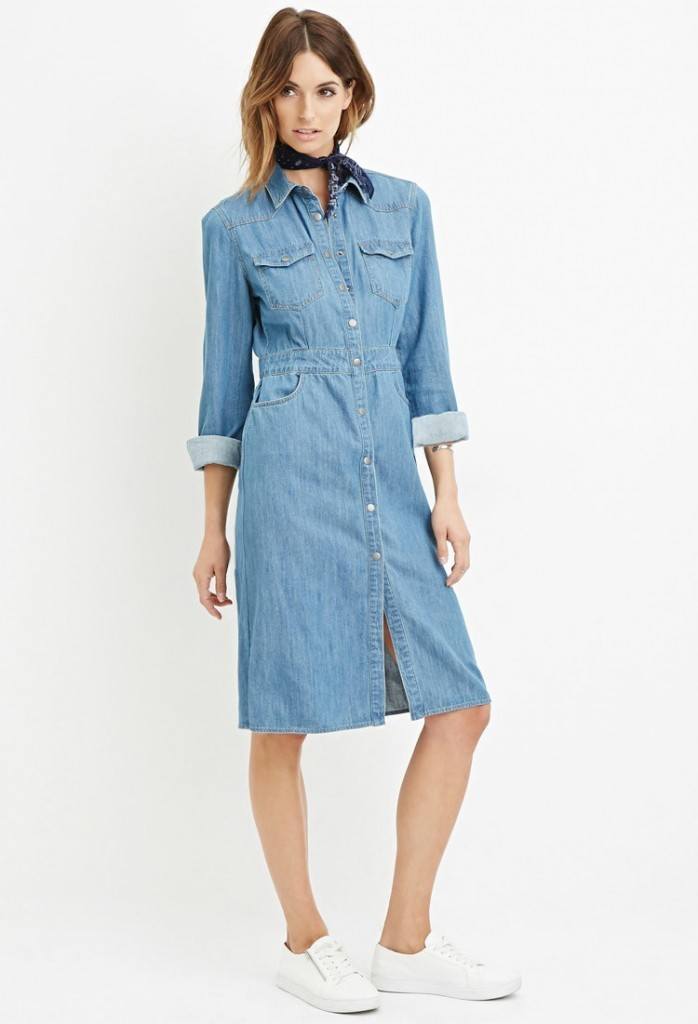 #01. Leather Jacket for Extra oomph
Leather jacket can add style to any dull outfit. Here black collared jacket with scarf and a statement bag are looking gorgeous together.