How to Wear Waist Belt with different dresses. Clothes are an important part of every human being, a basic need but this need has been modernized to a vast scale. Dressing up along with accessories has become a must. Belts have been used by both the genders from time immemorial; initially to hold the cloth; now just as an accessory depending on the fashion trends of the decade. This basic accessory has gained popularity over the last decade as it can give your attire an instant oomph be it a thin belt or an over sized one.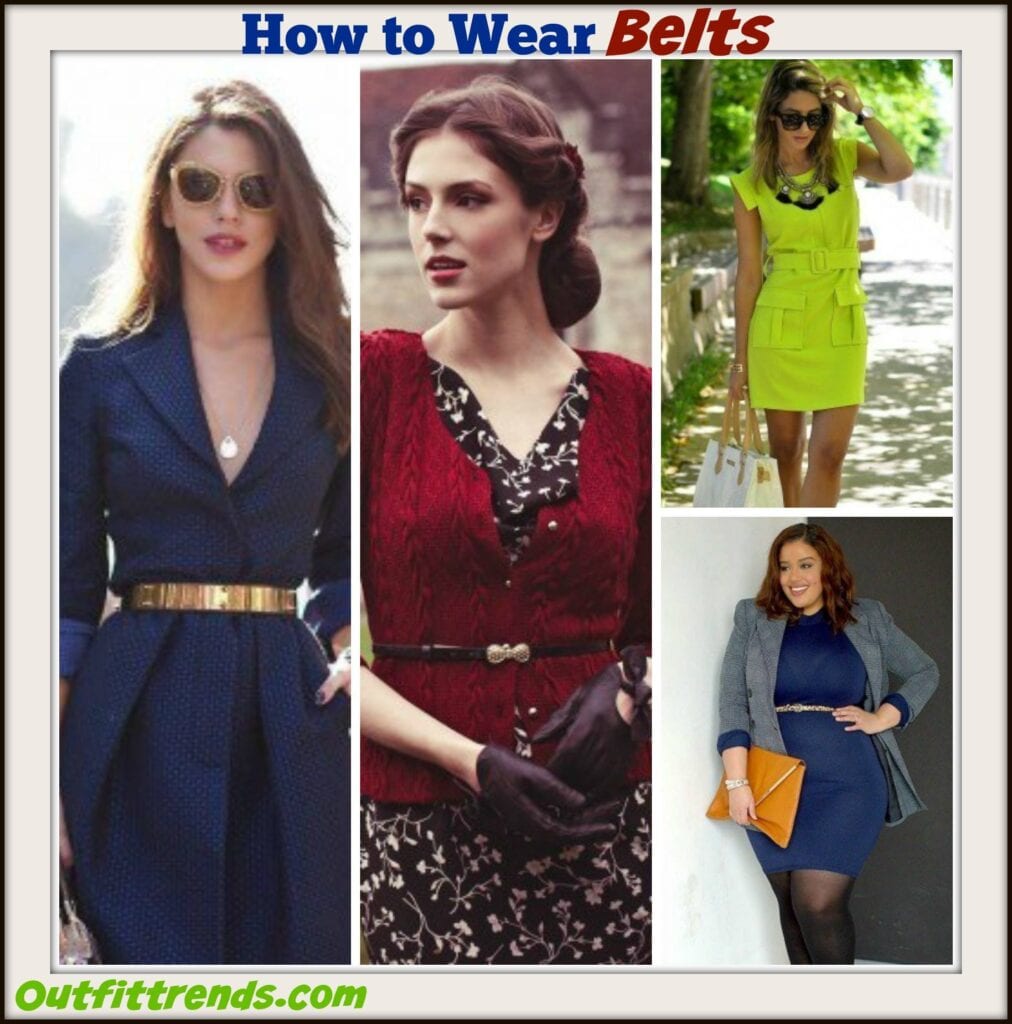 Belts have been trending this season and there are so many types to choose from; be it according to your mood, dress or even size, you can find the "it" belt. No matter which style you choose you will surely look glamorous. If you are confused about the style you have come to the right place. Here are 18 different ways and amazing outfits to wear with waist belts.
Outfits to Wear with Waist Belts Stylishly
#18. Blues Outfits with Brown Belts
This simple brown leather belt goes really well with a blue floral dress and navy blue floral jacket. Keep your makeup minimal and let the dress say it all. Put on  a long dark necklace, blue sandals and you will have fun today.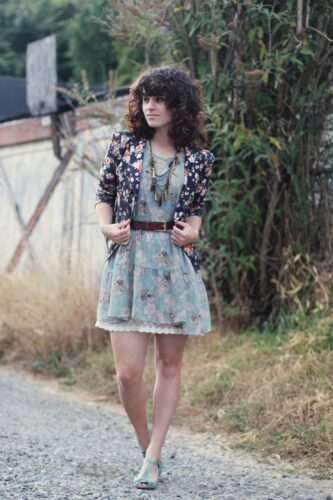 Don't forget to check out our collection of the [highlight]Best choice of ladies belts for every woman's wardrobe[/highlight]
#17. Same Colour Belts Rock in Summers
If you want to make a statement this is the dress. Neon lime is what you need to add color to your wardrobe. Combine it with a same color belt, nude cut out heels and a white hand bag. A necklace is the only piece of jewelry required. Put on some dark shades, a wrist watch, let your hair loose and you are going to rock.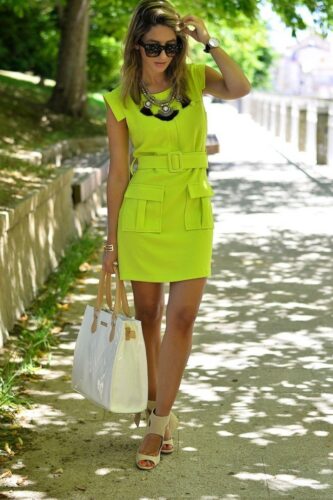 #16. Floral is the Key to a Fashionable Spring
Planning a dinner?This is the perfect blue floral dress accentuated with a brown leather belt and a maroon cardigan. Add a sring of pearls and blue heels and you are ready to rock and roll.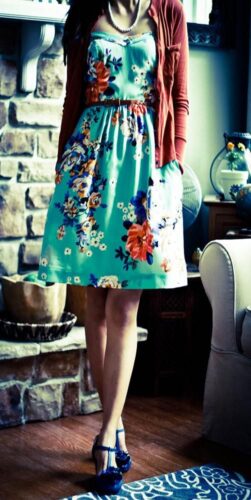 # 15. Over sized Belt
This belt is a must have this season. Accessorize this black leather master piece with the all time favourite combination of the fashion world; a knee length black circle skirt, a white button down shirt and your best louboutins. Add a gold chain and bracelets with some midis and you are a head turner today.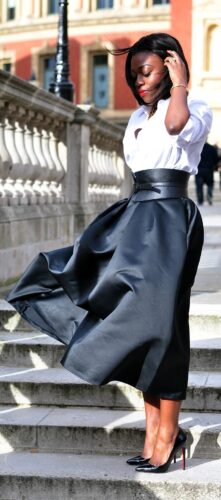 # 14. Belts and Office
Pencil dresses are worthwhile to be invested in as they go really well with either a broad or a thin belt. They enhance the overall image. Grey goes really well with baby blue cardigan.To hold it in place use  the same color belt and you have got the "it" dress for going to a meeting. Put on some mascara, blow dry your hair, accessorize with some bracelets and you are ready for your date.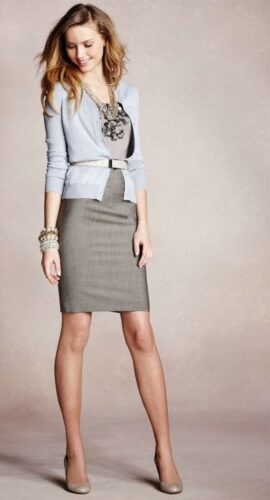 # 13. Metallics Rule in Winters
High neck sweaters whether long or short go really well with chunky belts. Mix up a beige wool sweater with a gold heavy belt and a black pencil skirt. Together with  a black clutch and a high bun dark glasses you are perfect. Just put on nude heels.