Men Outfits With Loafers. Loafers have been around for the longest time, but recently they have gained some extra popularity and have become the hottest trend. The coolest part about them being how comfortable they are, the various options and styles available for men that make a perfect style statement and give a completely fresh and modern look. From celebrities to ordinary people, men and women, everyone is jumping on to this trend. If you are new to this style and are unsure about where, when and how to wear your favourite pair of loafers, read on because this post covers it all. Deciding which outfits do or do not go with loafers can be a little tricky, but once you get it right the look is totally amazing. A few things you need to keep in mind when selecting loafers and the outfits to be worn with them are the overall look, trouser cut and length, loafers quality and the trouser-shoe gap. For further assistance we have compiled different outfits with loafers for all you confused men out there! So have a look at our 30 ideas how to wear loafer shoes!
Clothing Ideas to Wear with Loafers

RECOMMENDED: [highlight]How to Wear Brown Shoes-16 Men Outfits with Brown Dress Shoes[/highlight]
#30 -With Simple T Shirt
If you are going out running errands, meeting a couple of friends or just casually hanging out you can simply wear your favourite loafers casually with any tee and jeans.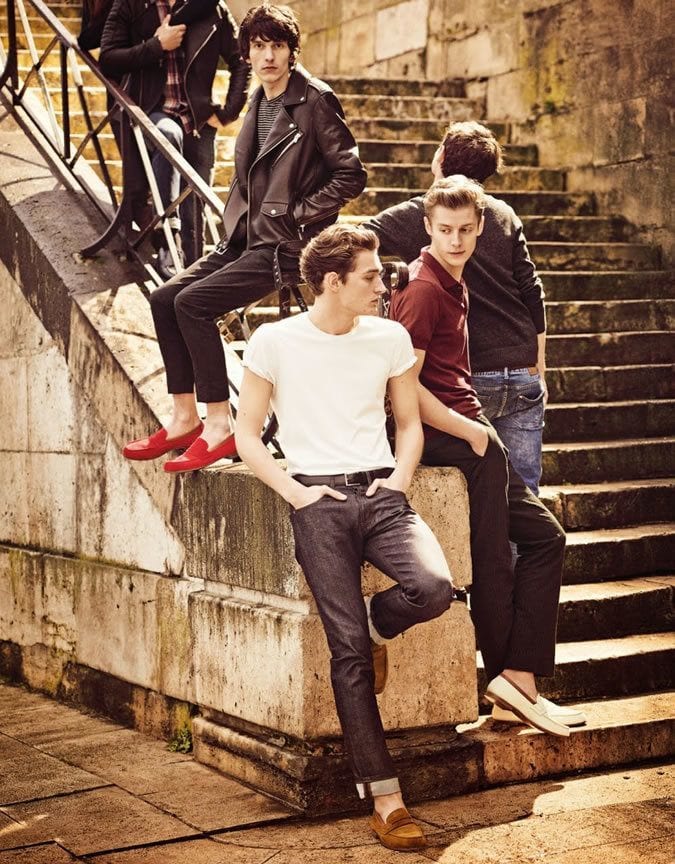 #29 – Match Loafers With Your Outfit
Just putting a slight effort in your outfit makes a lot of difference. Simple detailing such as color coordinating your loafers with pants or shirt will completely transform your look.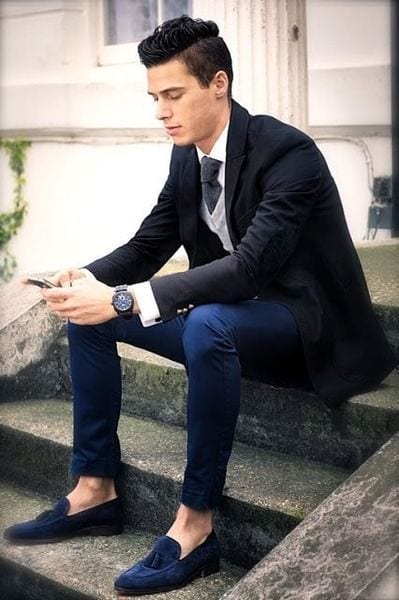 Also check out [highlight]Top 10 Men Formal Shoes Styles And Ideas How to Wear them.[/highlight]
#28 – With Button Down Shirt
Loafers can totally be paired with your favourite collared shirt or any other semi formal clothing.

#27 – Loafers For Weddings
Who says you can not wear loafers to weddings? You can totally rock them with a formal shirt and bow tie.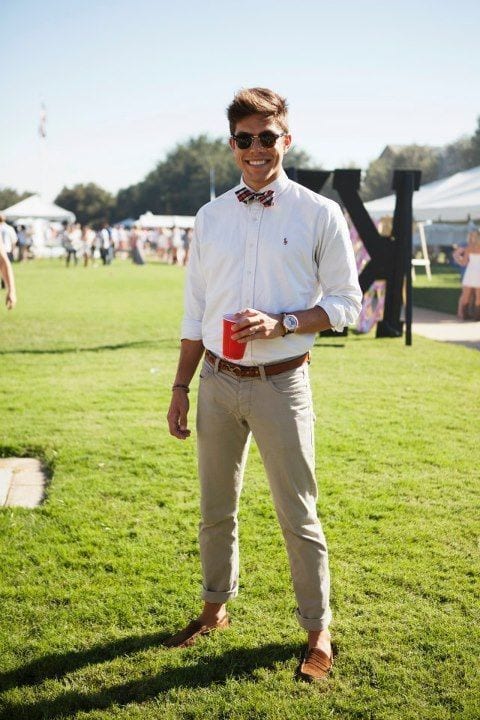 #26 – For Semi Formal Look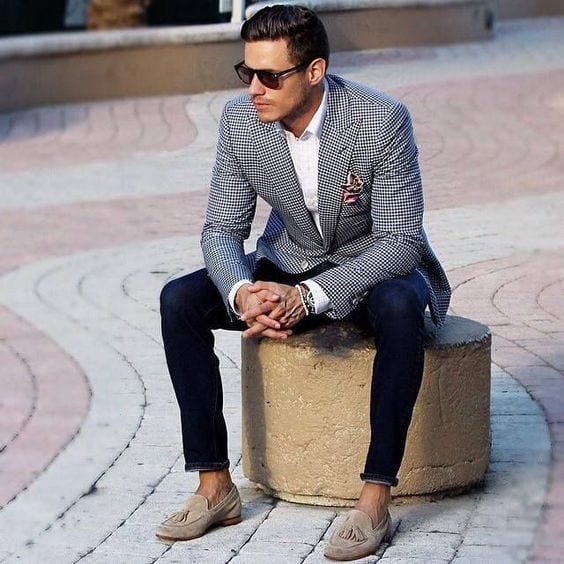 #25 – Loafers With Slim Fit Pants
It is important to keep in mind what kind of pants you are wearing with loafers. These slim fitted pants paired with loafers give an amazing modern look.