2016 Christmas outfits for cats. Christmas is just around the corner, and as much as you like to dress up for it, so do your pets! Your cats deserve to look cute and have their own Christmas outfits. Chances are, they are more excited about Christmas than you are! There are various simple and easy ways to create outfits for your kittens that look super adorable for Christmas and other holidays. Not only will it make your cats happy, but I am sure it will be a treat for you too.
Ideas for your Cat's Christmas Clothes
We have rounded up ideas to help you design a Christmas outfit for your cat. Without further ado, have a look at these 20 Christmas costumes for cats that we have compiled for you:
#20 – Christmas Collar For Cats
You can buy a red or green coloured collar to create a Christmas look for your cat. You can enhance the look by adding a hat.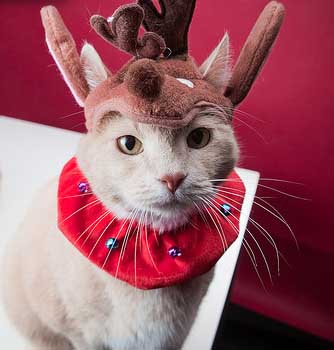 #19 – The Reindeer Hat
How adorable are these reindeer hats? They look great on their own and even better if paired with a cat scarf or sweater.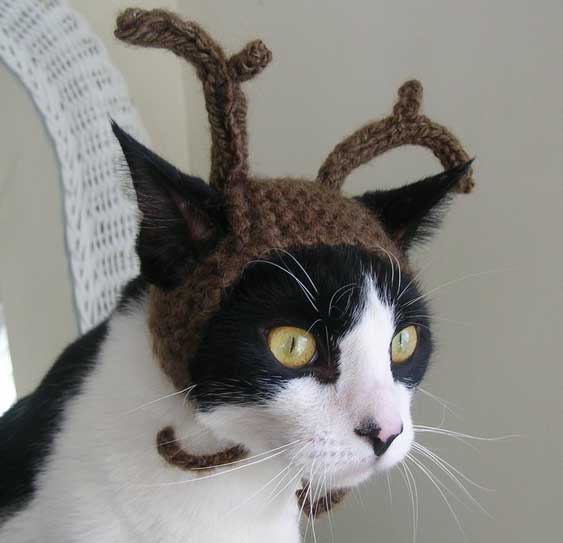 #18 – Christmas Hat With Bells
Christmas bells will add the finishing touch to your cat's outfit.
#17 – Cute Santa Hat For Kittens
These santa claus hats for kittens are easily available and look extremely cute.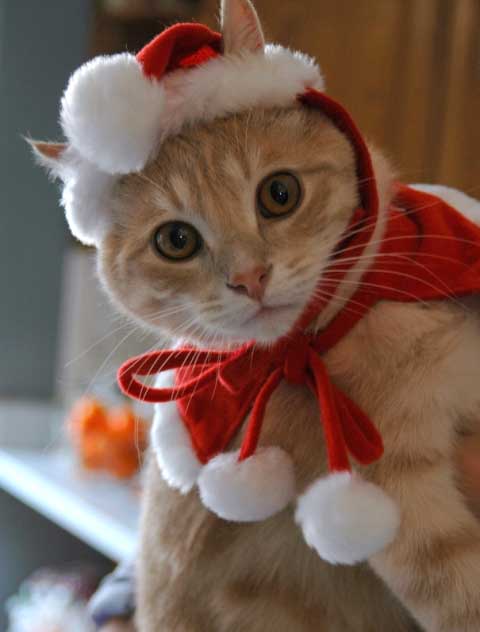 #16 – Woven Christmas Hat
Red and green woven hats are a classic! You can easily make them yourself or buy it in different colours and designs.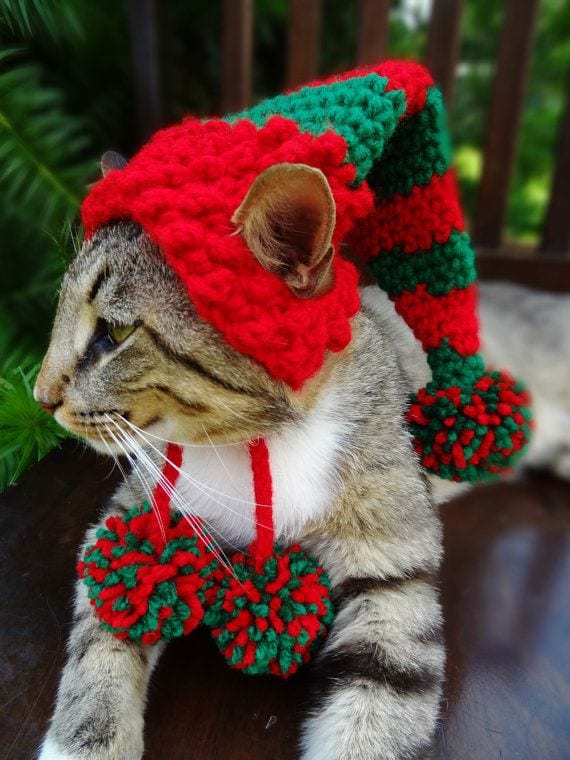 #15 – Christmas Robe For Kittens
You can get a complete Christmas themed robe with a hood for your cat. Doesn't it look amazing?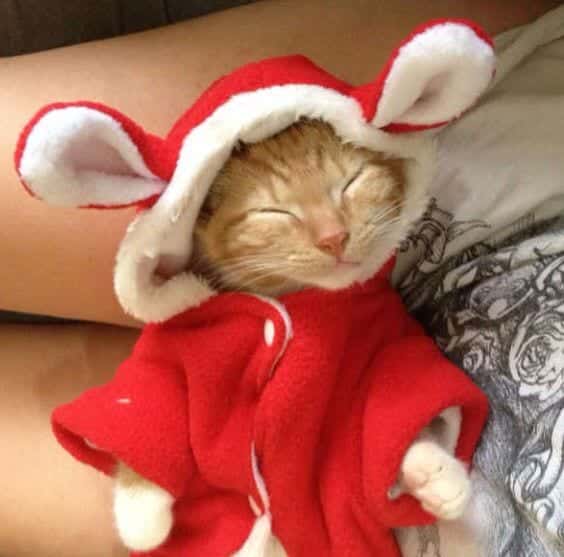 #14 – Sweater And Hat
You can create a Christmas outfit for a cat simply by pairing any sweater with a hat in Christmas colours.