Warning
: mysqli_query(): (HY000/1194): Table 'ddudk_options' is marked as crashed and should be repaired in
/home/ahsanee/public_html/outfittrends.com/wp-includes/wp-db.php
on line
1868
Warning
: mysqli_query(): (HY000/1194): Table 'ddudk_options' is marked as crashed and should be repaired in
/home/ahsanee/public_html/outfittrends.com/wp-includes/wp-db.php
on line
1868
Warning
: mysqli_query(): (HY000/1194): Table 'ddudk_options' is marked as crashed and should be repaired in
/home/ahsanee/public_html/outfittrends.com/wp-includes/wp-db.php
on line
1868
Warning
: mysqli_query(): (HY000/1194): Table 'ddudk_options' is marked as crashed and should be repaired in
/home/ahsanee/public_html/outfittrends.com/wp-includes/wp-db.php
on line
1868
Warning
: mysqli_query(): (HY000/1194): Table 'ddudk_options' is marked as crashed and should be repaired in
/home/ahsanee/public_html/outfittrends.com/wp-includes/wp-db.php
on line
1868
Warning
: mysqli_query(): (HY000/1194): Table 'ddudk_options' is marked as crashed and should be repaired in
/home/ahsanee/public_html/outfittrends.com/wp-includes/wp-db.php
on line
1868
Warning
: mysqli_query(): (HY000/1194): Table 'ddudk_options' is marked as crashed and should be repaired in
/home/ahsanee/public_html/outfittrends.com/wp-includes/wp-db.php
on line
1868
Warning
: mysqli_query(): (HY000/1194): Table 'ddudk_options' is marked as crashed and should be repaired in
/home/ahsanee/public_html/outfittrends.com/wp-includes/wp-db.php
on line
1868
Warning
: mysqli_query(): (HY000/1194): Table 'ddudk_options' is marked as crashed and should be repaired in
/home/ahsanee/public_html/outfittrends.com/wp-includes/wp-db.php
on line
1868
Warning
: mysqli_query(): (HY000/1194): Table 'ddudk_options' is marked as crashed and should be repaired in
/home/ahsanee/public_html/outfittrends.com/wp-includes/wp-db.php
on line
1868
Warning
: mysqli_query(): (HY000/1194): Table 'ddudk_options' is marked as crashed and should be repaired in
/home/ahsanee/public_html/outfittrends.com/wp-includes/wp-db.php
on line
1868
Warning
: mysqli_query(): (HY000/1194): Table 'ddudk_options' is marked as crashed and should be repaired in
/home/ahsanee/public_html/outfittrends.com/wp-includes/wp-db.php
on line
1868
Warning
: mysqli_query(): (HY000/1194): Table 'ddudk_options' is marked as crashed and should be repaired in
/home/ahsanee/public_html/outfittrends.com/wp-includes/wp-db.php
on line
1868
Warning
: mysqli_query(): (HY000/1194): Table 'ddudk_options' is marked as crashed and should be repaired in
/home/ahsanee/public_html/outfittrends.com/wp-includes/wp-db.php
on line
1868
Warning
: mysqli_query(): (HY000/1194): Table 'ddudk_options' is marked as crashed and should be repaired in
/home/ahsanee/public_html/outfittrends.com/wp-includes/wp-db.php
on line
1868
Warning
: mysqli_query(): (HY000/1194): Table 'ddudk_options' is marked as crashed and should be repaired in
/home/ahsanee/public_html/outfittrends.com/wp-includes/wp-db.php
on line
1868
Warning
: mysqli_query(): (HY000/1194): Table 'ddudk_options' is marked as crashed and should be repaired in
/home/ahsanee/public_html/outfittrends.com/wp-includes/wp-db.php
on line
1868
Warning
: mysqli_query(): (HY000/1194): Table 'ddudk_options' is marked as crashed and should be repaired in
/home/ahsanee/public_html/outfittrends.com/wp-includes/wp-db.php
on line
1868
Warning
: mysqli_query(): (HY000/1194): Table 'ddudk_options' is marked as crashed and should be repaired in
/home/ahsanee/public_html/outfittrends.com/wp-includes/wp-db.php
on line
1868
Warning
: mysqli_query(): (HY000/1194): Table 'ddudk_options' is marked as crashed and should be repaired in
/home/ahsanee/public_html/outfittrends.com/wp-includes/wp-db.php
on line
1868
Warning
: mysqli_query(): (HY000/1194): Table 'ddudk_options' is marked as crashed and should be repaired in
/home/ahsanee/public_html/outfittrends.com/wp-includes/wp-db.php
on line
1868
Warning
: mysqli_query(): (HY000/1194): Table 'ddudk_options' is marked as crashed and should be repaired in
/home/ahsanee/public_html/outfittrends.com/wp-includes/wp-db.php
on line
1868
Warning
: mysqli_query(): (HY000/1194): Table 'ddudk_options' is marked as crashed and should be repaired in
/home/ahsanee/public_html/outfittrends.com/wp-includes/wp-db.php
on line
1868
Warning
: mysqli_query(): (HY000/1194): Table 'ddudk_options' is marked as crashed and should be repaired in
/home/ahsanee/public_html/outfittrends.com/wp-includes/wp-db.php
on line
1868
Warning
: mysqli_query(): (HY000/1194): Table 'ddudk_options' is marked as crashed and should be repaired in
/home/ahsanee/public_html/outfittrends.com/wp-includes/wp-db.php
on line
1868
Warning
: mysqli_query(): (HY000/1194): Table 'ddudk_options' is marked as crashed and should be repaired in
/home/ahsanee/public_html/outfittrends.com/wp-includes/wp-db.php
on line
1868
Warning
: mysqli_query(): (HY000/1194): Table 'ddudk_options' is marked as crashed and should be repaired in
/home/ahsanee/public_html/outfittrends.com/wp-includes/wp-db.php
on line
1868
Warning
: mysqli_query(): (HY000/1194): Table 'ddudk_options' is marked as crashed and should be repaired in
/home/ahsanee/public_html/outfittrends.com/wp-includes/wp-db.php
on line
1868
Warning
: mysqli_query(): (HY000/1194): Table 'ddudk_options' is marked as crashed and should be repaired in
/home/ahsanee/public_html/outfittrends.com/wp-includes/wp-db.php
on line
1868
Warning
: mysqli_query(): (HY000/1194): Table 'ddudk_options' is marked as crashed and should be repaired in
/home/ahsanee/public_html/outfittrends.com/wp-includes/wp-db.php
on line
1868
Warning
: mysqli_query(): (HY000/1194): Table 'ddudk_options' is marked as crashed and should be repaired in
/home/ahsanee/public_html/outfittrends.com/wp-includes/wp-db.php
on line
1868
Warning
: mysqli_query(): (HY000/1194): Table 'ddudk_options' is marked as crashed and should be repaired in
/home/ahsanee/public_html/outfittrends.com/wp-includes/wp-db.php
on line
1868
Warning
: mysqli_query(): (HY000/1194): Table 'ddudk_options' is marked as crashed and should be repaired in
/home/ahsanee/public_html/outfittrends.com/wp-includes/wp-db.php
on line
1868
Warning
: mysqli_query(): (HY000/1194): Table 'ddudk_options' is marked as crashed and should be repaired in
/home/ahsanee/public_html/outfittrends.com/wp-includes/wp-db.php
on line
1868
Warning
: mysqli_query(): (HY000/1194): Table 'ddudk_options' is marked as crashed and should be repaired in
/home/ahsanee/public_html/outfittrends.com/wp-includes/wp-db.php
on line
1868
Warning
: mysqli_query(): (HY000/1194): Table 'ddudk_options' is marked as crashed and should be repaired in
/home/ahsanee/public_html/outfittrends.com/wp-includes/wp-db.php
on line
1868
Warning
: mysqli_query(): (HY000/1194): Table 'ddudk_options' is marked as crashed and should be repaired in
/home/ahsanee/public_html/outfittrends.com/wp-includes/wp-db.php
on line
1868
Warning
: mysqli_query(): (HY000/1194): Table 'ddudk_options' is marked as crashed and should be repaired in
/home/ahsanee/public_html/outfittrends.com/wp-includes/wp-db.php
on line
1868
Warning
: mysqli_query(): (HY000/1194): Table 'ddudk_options' is marked as crashed and should be repaired in
/home/ahsanee/public_html/outfittrends.com/wp-includes/wp-db.php
on line
1868
Warning
: mysqli_query(): (HY000/1194): Table 'ddudk_options' is marked as crashed and should be repaired in
/home/ahsanee/public_html/outfittrends.com/wp-includes/wp-db.php
on line
1868
Warning
: mysqli_query(): (HY000/1194): Table 'ddudk_options' is marked as crashed and should be repaired in
/home/ahsanee/public_html/outfittrends.com/wp-includes/wp-db.php
on line
1868
Warning
: mysqli_query(): (HY000/1194): Table 'ddudk_options' is marked as crashed and should be repaired in
/home/ahsanee/public_html/outfittrends.com/wp-includes/wp-db.php
on line
1868
Warning
: mysqli_query(): (HY000/1194): Table 'ddudk_options' is marked as crashed and should be repaired in
/home/ahsanee/public_html/outfittrends.com/wp-includes/wp-db.php
on line
1868
Warning
: mysqli_query(): (HY000/1194): Table 'ddudk_options' is marked as crashed and should be repaired in
/home/ahsanee/public_html/outfittrends.com/wp-includes/wp-db.php
on line
1868
Warning
: mysqli_query(): (HY000/1194): Table 'ddudk_options' is marked as crashed and should be repaired in
/home/ahsanee/public_html/outfittrends.com/wp-includes/wp-db.php
on line
1868
Warning
: mysqli_query(): (HY000/1194): Table 'ddudk_options' is marked as crashed and should be repaired in
/home/ahsanee/public_html/outfittrends.com/wp-includes/wp-db.php
on line
1868
Warning
: mysqli_query(): (HY000/1194): Table 'ddudk_options' is marked as crashed and should be repaired in
/home/ahsanee/public_html/outfittrends.com/wp-includes/wp-db.php
on line
1868
Warning
: mysqli_query(): (HY000/1194): Table 'ddudk_options' is marked as crashed and should be repaired in
/home/ahsanee/public_html/outfittrends.com/wp-includes/wp-db.php
on line
1868
Warning
: mysqli_query(): (HY000/1194): Table 'ddudk_options' is marked as crashed and should be repaired in
/home/ahsanee/public_html/outfittrends.com/wp-includes/wp-db.php
on line
1868
Warning
: mysqli_query(): (HY000/1194): Table 'ddudk_options' is marked as crashed and should be repaired in
/home/ahsanee/public_html/outfittrends.com/wp-includes/wp-db.php
on line
1868
Warning
: mysqli_query(): (HY000/1194): Table 'ddudk_options' is marked as crashed and should be repaired in
/home/ahsanee/public_html/outfittrends.com/wp-includes/wp-db.php
on line
1868
Warning
: mysqli_query(): (HY000/1194): Table 'ddudk_options' is marked as crashed and should be repaired in
/home/ahsanee/public_html/outfittrends.com/wp-includes/wp-db.php
on line
1868
Warning
: mysqli_query(): (HY000/1194): Table 'ddudk_options' is marked as crashed and should be repaired in
/home/ahsanee/public_html/outfittrends.com/wp-includes/wp-db.php
on line
1868
Warning
: mysqli_query(): (HY000/1194): Table 'ddudk_options' is marked as crashed and should be repaired in
/home/ahsanee/public_html/outfittrends.com/wp-includes/wp-db.php
on line
1868
Warning
: mysqli_query(): (HY000/1194): Table 'ddudk_options' is marked as crashed and should be repaired in
/home/ahsanee/public_html/outfittrends.com/wp-includes/wp-db.php
on line
1868
Warning
: mysqli_query(): (HY000/1194): Table 'ddudk_options' is marked as crashed and should be repaired in
/home/ahsanee/public_html/outfittrends.com/wp-includes/wp-db.php
on line
1868
Warning
: mysqli_query(): (HY000/1194): Table 'ddudk_options' is marked as crashed and should be repaired in
/home/ahsanee/public_html/outfittrends.com/wp-includes/wp-db.php
on line
1868
Warning
: mysqli_query(): (HY000/1194): Table 'ddudk_options' is marked as crashed and should be repaired in
/home/ahsanee/public_html/outfittrends.com/wp-includes/wp-db.php
on line
1868
Warning
: mysqli_query(): (HY000/1194): Table 'ddudk_options' is marked as crashed and should be repaired in
/home/ahsanee/public_html/outfittrends.com/wp-includes/wp-db.php
on line
1868
Warning
: mysqli_query(): (HY000/1194): Table 'ddudk_options' is marked as crashed and should be repaired in
/home/ahsanee/public_html/outfittrends.com/wp-includes/wp-db.php
on line
1868
Warning
: mysqli_query(): (HY000/1194): Table 'ddudk_options' is marked as crashed and should be repaired in
/home/ahsanee/public_html/outfittrends.com/wp-includes/wp-db.php
on line
1868
Warning
: mysqli_query(): (HY000/1194): Table 'ddudk_options' is marked as crashed and should be repaired in
/home/ahsanee/public_html/outfittrends.com/wp-includes/wp-db.php
on line
1868
Warning
: mysqli_query(): (HY000/1194): Table 'ddudk_options' is marked as crashed and should be repaired in
/home/ahsanee/public_html/outfittrends.com/wp-includes/wp-db.php
on line
1868
Warning
: mysqli_query(): (HY000/1194): Table 'ddudk_options' is marked as crashed and should be repaired in
/home/ahsanee/public_html/outfittrends.com/wp-includes/wp-db.php
on line
1868
Warning
: mysqli_query(): (HY000/1194): Table 'ddudk_options' is marked as crashed and should be repaired in
/home/ahsanee/public_html/outfittrends.com/wp-includes/wp-db.php
on line
1868
Warning
: mysqli_query(): (HY000/1194): Table 'ddudk_options' is marked as crashed and should be repaired in
/home/ahsanee/public_html/outfittrends.com/wp-includes/wp-db.php
on line
1868
Warning
: mysqli_query(): (HY000/1194): Table 'ddudk_options' is marked as crashed and should be repaired in
/home/ahsanee/public_html/outfittrends.com/wp-includes/wp-db.php
on line
1868
Warning
: mysqli_query(): (HY000/1194): Table 'ddudk_options' is marked as crashed and should be repaired in
/home/ahsanee/public_html/outfittrends.com/wp-includes/wp-db.php
on line
1868
Warning
: mysqli_query(): (HY000/1194): Table 'ddudk_options' is marked as crashed and should be repaired in
/home/ahsanee/public_html/outfittrends.com/wp-includes/wp-db.php
on line
1868
Warning
: mysqli_query(): (HY000/1194): Table 'ddudk_options' is marked as crashed and should be repaired in
/home/ahsanee/public_html/outfittrends.com/wp-includes/wp-db.php
on line
1868
Warning
: mysqli_query(): (HY000/1194): Table 'ddudk_options' is marked as crashed and should be repaired in
/home/ahsanee/public_html/outfittrends.com/wp-includes/wp-db.php
on line
1868
Warning
: mysqli_query(): (HY000/1194): Table 'ddudk_options' is marked as crashed and should be repaired in
/home/ahsanee/public_html/outfittrends.com/wp-includes/wp-db.php
on line
1868
Warning
: mysqli_query(): (HY000/1194): Table 'ddudk_options' is marked as crashed and should be repaired in
/home/ahsanee/public_html/outfittrends.com/wp-includes/wp-db.php
on line
1868
Warning
: mysqli_query(): (HY000/1194): Table 'ddudk_options' is marked as crashed and should be repaired in
/home/ahsanee/public_html/outfittrends.com/wp-includes/wp-db.php
on line
1868
Warning
: mysqli_query(): (HY000/1194): Table 'ddudk_options' is marked as crashed and should be repaired in
/home/ahsanee/public_html/outfittrends.com/wp-includes/wp-db.php
on line
1868
Warning
: mysqli_query(): (HY000/1194): Table 'ddudk_options' is marked as crashed and should be repaired in
/home/ahsanee/public_html/outfittrends.com/wp-includes/wp-db.php
on line
1868
Warning
: mysqli_query(): (HY000/1194): Table 'ddudk_options' is marked as crashed and should be repaired in
/home/ahsanee/public_html/outfittrends.com/wp-includes/wp-db.php
on line
1868
Warning
: mysqli_query(): (HY000/1194): Table 'ddudk_options' is marked as crashed and should be repaired in
/home/ahsanee/public_html/outfittrends.com/wp-includes/wp-db.php
on line
1868
Warning
: mysqli_query(): (HY000/1194): Table 'ddudk_options' is marked as crashed and should be repaired in
/home/ahsanee/public_html/outfittrends.com/wp-includes/wp-db.php
on line
1868
Warning
: mysqli_query(): (HY000/1194): Table 'ddudk_options' is marked as crashed and should be repaired in
/home/ahsanee/public_html/outfittrends.com/wp-includes/wp-db.php
on line
1868
Warning
: mysqli_query(): (HY000/1194): Table 'ddudk_options' is marked as crashed and should be repaired in
/home/ahsanee/public_html/outfittrends.com/wp-includes/wp-db.php
on line
1868
Warning
: mysqli_query(): (HY000/1194): Table 'ddudk_options' is marked as crashed and should be repaired in
/home/ahsanee/public_html/outfittrends.com/wp-includes/wp-db.php
on line
1868
Warning
: mysqli_query(): (HY000/1194): Table 'ddudk_options' is marked as crashed and should be repaired in
/home/ahsanee/public_html/outfittrends.com/wp-includes/wp-db.php
on line
1868
Warning
: mysqli_query(): (HY000/1194): Table 'ddudk_options' is marked as crashed and should be repaired in
/home/ahsanee/public_html/outfittrends.com/wp-includes/wp-db.php
on line
1868
Warning
: mysqli_query(): (HY000/1194): Table 'ddudk_options' is marked as crashed and should be repaired in
/home/ahsanee/public_html/outfittrends.com/wp-includes/wp-db.php
on line
1868
Warning
: mysqli_query(): (HY000/1194): Table 'ddudk_options' is marked as crashed and should be repaired in
/home/ahsanee/public_html/outfittrends.com/wp-includes/wp-db.php
on line
1868
Warning
: mysqli_query(): (HY000/1194): Table 'ddudk_options' is marked as crashed and should be repaired in
/home/ahsanee/public_html/outfittrends.com/wp-includes/wp-db.php
on line
1868
Warning
: mysqli_query(): (HY000/1194): Table 'ddudk_options' is marked as crashed and should be repaired in
/home/ahsanee/public_html/outfittrends.com/wp-includes/wp-db.php
on line
1868
Warning
: mysqli_query(): (HY000/1194): Table 'ddudk_options' is marked as crashed and should be repaired in
/home/ahsanee/public_html/outfittrends.com/wp-includes/wp-db.php
on line
1868
Warning
: mysqli_query(): (HY000/1194): Table 'ddudk_options' is marked as crashed and should be repaired in
/home/ahsanee/public_html/outfittrends.com/wp-includes/wp-db.php
on line
1868
Warning
: mysqli_query(): (HY000/1194): Table 'ddudk_options' is marked as crashed and should be repaired in
/home/ahsanee/public_html/outfittrends.com/wp-includes/wp-db.php
on line
1868
Warning
: mysqli_query(): (HY000/1194): Table 'ddudk_options' is marked as crashed and should be repaired in
/home/ahsanee/public_html/outfittrends.com/wp-includes/wp-db.php
on line
1868
Warning
: mysqli_query(): (HY000/1194): Table 'ddudk_options' is marked as crashed and should be repaired in
/home/ahsanee/public_html/outfittrends.com/wp-includes/wp-db.php
on line
1868
Warning
: mysqli_query(): (HY000/1194): Table 'ddudk_options' is marked as crashed and should be repaired in
/home/ahsanee/public_html/outfittrends.com/wp-includes/wp-db.php
on line
1868
Warning
: mysqli_query(): (HY000/1194): Table 'ddudk_options' is marked as crashed and should be repaired in
/home/ahsanee/public_html/outfittrends.com/wp-includes/wp-db.php
on line
1868
Warning
: mysqli_query(): (HY000/1194): Table 'ddudk_options' is marked as crashed and should be repaired in
/home/ahsanee/public_html/outfittrends.com/wp-includes/wp-db.php
on line
1868
Warning
: mysqli_query(): (HY000/1194): Table 'ddudk_options' is marked as crashed and should be repaired in
/home/ahsanee/public_html/outfittrends.com/wp-includes/wp-db.php
on line
1868
Warning
: mysqli_query(): (HY000/1194): Table 'ddudk_options' is marked as crashed and should be repaired in
/home/ahsanee/public_html/outfittrends.com/wp-includes/wp-db.php
on line
1868
Warning
: mysqli_query(): (HY000/1194): Table 'ddudk_options' is marked as crashed and should be repaired in
/home/ahsanee/public_html/outfittrends.com/wp-includes/wp-db.php
on line
1868
Warning
: mysqli_query(): (HY000/1194): Table 'ddudk_options' is marked as crashed and should be repaired in
/home/ahsanee/public_html/outfittrends.com/wp-includes/wp-db.php
on line
1868
Warning
: mysqli_query(): (HY000/1194): Table 'ddudk_options' is marked as crashed and should be repaired in
/home/ahsanee/public_html/outfittrends.com/wp-includes/wp-db.php
on line
1868
Warning
: mysqli_query(): (HY000/1194): Table 'ddudk_options' is marked as crashed and should be repaired in
/home/ahsanee/public_html/outfittrends.com/wp-includes/wp-db.php
on line
1868
Warning
: mysqli_query(): (HY000/1194): Table 'ddudk_options' is marked as crashed and should be repaired in
/home/ahsanee/public_html/outfittrends.com/wp-includes/wp-db.php
on line
1868
Warning
: mysqli_query(): (HY000/1194): Table 'ddudk_options' is marked as crashed and should be repaired in
/home/ahsanee/public_html/outfittrends.com/wp-includes/wp-db.php
on line
1868
Warning
: mysqli_query(): (HY000/1194): Table 'ddudk_options' is marked as crashed and should be repaired in
/home/ahsanee/public_html/outfittrends.com/wp-includes/wp-db.php
on line
1868
Warning
: mysqli_query(): (HY000/1194): Table 'ddudk_options' is marked as crashed and should be repaired in
/home/ahsanee/public_html/outfittrends.com/wp-includes/wp-db.php
on line
1868
Warning
: mysqli_query(): (HY000/1194): Table 'ddudk_options' is marked as crashed and should be repaired in
/home/ahsanee/public_html/outfittrends.com/wp-includes/wp-db.php
on line
1868
Warning
: mysqli_query(): (HY000/1194): Table 'ddudk_options' is marked as crashed and should be repaired in
/home/ahsanee/public_html/outfittrends.com/wp-includes/wp-db.php
on line
1868
Warning
: mysqli_query(): (HY000/1194): Table 'ddudk_options' is marked as crashed and should be repaired in
/home/ahsanee/public_html/outfittrends.com/wp-includes/wp-db.php
on line
1868
Warning
: mysqli_query(): (HY000/1194): Table 'ddudk_options' is marked as crashed and should be repaired in
/home/ahsanee/public_html/outfittrends.com/wp-includes/wp-db.php
on line
1868
Warning
: mysqli_query(): (HY000/1194): Table 'ddudk_options' is marked as crashed and should be repaired in
/home/ahsanee/public_html/outfittrends.com/wp-includes/wp-db.php
on line
1868
Warning
: mysqli_query(): (HY000/1194): Table 'ddudk_options' is marked as crashed and should be repaired in
/home/ahsanee/public_html/outfittrends.com/wp-includes/wp-db.php
on line
1868
Warning
: mysqli_query(): (HY000/1194): Table 'ddudk_options' is marked as crashed and should be repaired in
/home/ahsanee/public_html/outfittrends.com/wp-includes/wp-db.php
on line
1868
Warning
: mysqli_query(): (HY000/1194): Table 'ddudk_options' is marked as crashed and should be repaired in
/home/ahsanee/public_html/outfittrends.com/wp-includes/wp-db.php
on line
1868
Warning
: mysqli_query(): (HY000/1194): Table 'ddudk_options' is marked as crashed and should be repaired in
/home/ahsanee/public_html/outfittrends.com/wp-includes/wp-db.php
on line
1868
Warning
: mysqli_query(): (HY000/1194): Table 'ddudk_options' is marked as crashed and should be repaired in
/home/ahsanee/public_html/outfittrends.com/wp-includes/wp-db.php
on line
1868
Warning
: mysqli_query(): (HY000/1194): Table 'ddudk_options' is marked as crashed and should be repaired in
/home/ahsanee/public_html/outfittrends.com/wp-includes/wp-db.php
on line
1868
Warning
: mysqli_query(): (HY000/1194): Table 'ddudk_options' is marked as crashed and should be repaired in
/home/ahsanee/public_html/outfittrends.com/wp-includes/wp-db.php
on line
1868
Warning
: mysqli_query(): (HY000/1194): Table 'ddudk_options' is marked as crashed and should be repaired in
/home/ahsanee/public_html/outfittrends.com/wp-includes/wp-db.php
on line
1868
Warning
: mysqli_query(): (HY000/1194): Table 'ddudk_options' is marked as crashed and should be repaired in
/home/ahsanee/public_html/outfittrends.com/wp-includes/wp-db.php
on line
1868
Warning
: mysqli_query(): (HY000/1194): Table 'ddudk_options' is marked as crashed and should be repaired in
/home/ahsanee/public_html/outfittrends.com/wp-includes/wp-db.php
on line
1868
Warning
: mysqli_query(): (HY000/1194): Table 'ddudk_options' is marked as crashed and should be repaired in
/home/ahsanee/public_html/outfittrends.com/wp-includes/wp-db.php
on line
1868
Warning
: mysqli_query(): (HY000/1194): Table 'ddudk_options' is marked as crashed and should be repaired in
/home/ahsanee/public_html/outfittrends.com/wp-includes/wp-db.php
on line
1868
Warning
: mysqli_query(): (HY000/1194): Table 'ddudk_options' is marked as crashed and should be repaired in
/home/ahsanee/public_html/outfittrends.com/wp-includes/wp-db.php
on line
1868
Warning
: mysqli_query(): (HY000/1194): Table 'ddudk_options' is marked as crashed and should be repaired in
/home/ahsanee/public_html/outfittrends.com/wp-includes/wp-db.php
on line
1868
Warning
: mysqli_query(): (HY000/1194): Table 'ddudk_options' is marked as crashed and should be repaired in
/home/ahsanee/public_html/outfittrends.com/wp-includes/wp-db.php
on line
1868
Warning
: mysqli_query(): (HY000/1194): Table 'ddudk_options' is marked as crashed and should be repaired in
/home/ahsanee/public_html/outfittrends.com/wp-includes/wp-db.php
on line
1868
Warning
: mysqli_query(): (HY000/1194): Table 'ddudk_options' is marked as crashed and should be repaired in
/home/ahsanee/public_html/outfittrends.com/wp-includes/wp-db.php
on line
1868
Warning
: mysqli_query(): (HY000/1194): Table 'ddudk_options' is marked as crashed and should be repaired in
/home/ahsanee/public_html/outfittrends.com/wp-includes/wp-db.php
on line
1868
Warning
: mysqli_query(): (HY000/1194): Table 'ddudk_options' is marked as crashed and should be repaired in
/home/ahsanee/public_html/outfittrends.com/wp-includes/wp-db.php
on line
1868
Warning
: mysqli_query(): (HY000/1194): Table 'ddudk_options' is marked as crashed and should be repaired in
/home/ahsanee/public_html/outfittrends.com/wp-includes/wp-db.php
on line
1868
Warning
: mysqli_query(): (HY000/1194): Table 'ddudk_options' is marked as crashed and should be repaired in
/home/ahsanee/public_html/outfittrends.com/wp-includes/wp-db.php
on line
1868
Warning
: mysqli_query(): (HY000/1194): Table 'ddudk_options' is marked as crashed and should be repaired in
/home/ahsanee/public_html/outfittrends.com/wp-includes/wp-db.php
on line
1868
Warning
: mysqli_query(): (HY000/1194): Table 'ddudk_options' is marked as crashed and should be repaired in
/home/ahsanee/public_html/outfittrends.com/wp-includes/wp-db.php
on line
1868
Warning
: mysqli_query(): (HY000/1194): Table 'ddudk_options' is marked as crashed and should be repaired in
/home/ahsanee/public_html/outfittrends.com/wp-includes/wp-db.php
on line
1868
Warning
: mysqli_query(): (HY000/1194): Table 'ddudk_options' is marked as crashed and should be repaired in
/home/ahsanee/public_html/outfittrends.com/wp-includes/wp-db.php
on line
1868
Warning
: mysqli_query(): (HY000/1194): Table 'ddudk_options' is marked as crashed and should be repaired in
/home/ahsanee/public_html/outfittrends.com/wp-includes/wp-db.php
on line
1868
Warning
: mysqli_query(): (HY000/1194): Table 'ddudk_options' is marked as crashed and should be repaired in
/home/ahsanee/public_html/outfittrends.com/wp-includes/wp-db.php
on line
1868
Warning
: mysqli_query(): (HY000/1194): Table 'ddudk_options' is marked as crashed and should be repaired in
/home/ahsanee/public_html/outfittrends.com/wp-includes/wp-db.php
on line
1868
Warning
: mysqli_query(): (HY000/1194): Table 'ddudk_options' is marked as crashed and should be repaired in
/home/ahsanee/public_html/outfittrends.com/wp-includes/wp-db.php
on line
1868
Warning
: mysqli_query(): (HY000/1194): Table 'ddudk_options' is marked as crashed and should be repaired in
/home/ahsanee/public_html/outfittrends.com/wp-includes/wp-db.php
on line
1868
Warning
: mysqli_query(): (HY000/1194): Table 'ddudk_options' is marked as crashed and should be repaired in
/home/ahsanee/public_html/outfittrends.com/wp-includes/wp-db.php
on line
1868
Warning
: mysqli_query(): (HY000/1194): Table 'ddudk_options' is marked as crashed and should be repaired in
/home/ahsanee/public_html/outfittrends.com/wp-includes/wp-db.php
on line
1868
Warning
: mysqli_query(): (HY000/1194): Table 'ddudk_options' is marked as crashed and should be repaired in
/home/ahsanee/public_html/outfittrends.com/wp-includes/wp-db.php
on line
1868
Warning
: mysqli_query(): (HY000/1194): Table 'ddudk_options' is marked as crashed and should be repaired in
/home/ahsanee/public_html/outfittrends.com/wp-includes/wp-db.php
on line
1868
Warning
: mysqli_query(): (HY000/1194): Table 'ddudk_options' is marked as crashed and should be repaired in
/home/ahsanee/public_html/outfittrends.com/wp-includes/wp-db.php
on line
1868
Inspiring camel coat outfit ideas and trends. Wondering why you need to wear a camel coat? It's stylish and it's so comfortable, what other reasons could you want? They are such classic wardrobe item that everyone must have one. You can style them in a number of ways, depending on the season and of course your mood.
18 Ways to Wear Camel Coats in Style
Here are some of the most amazing outfit ideas you must try this Fall/Winter.
#18- With Leather Pants
Wear your leather pants under a camel coat for a sleek and sexy look. Whether you are planning to go for a girl's night out or just a random day out, it's the perfect outfit.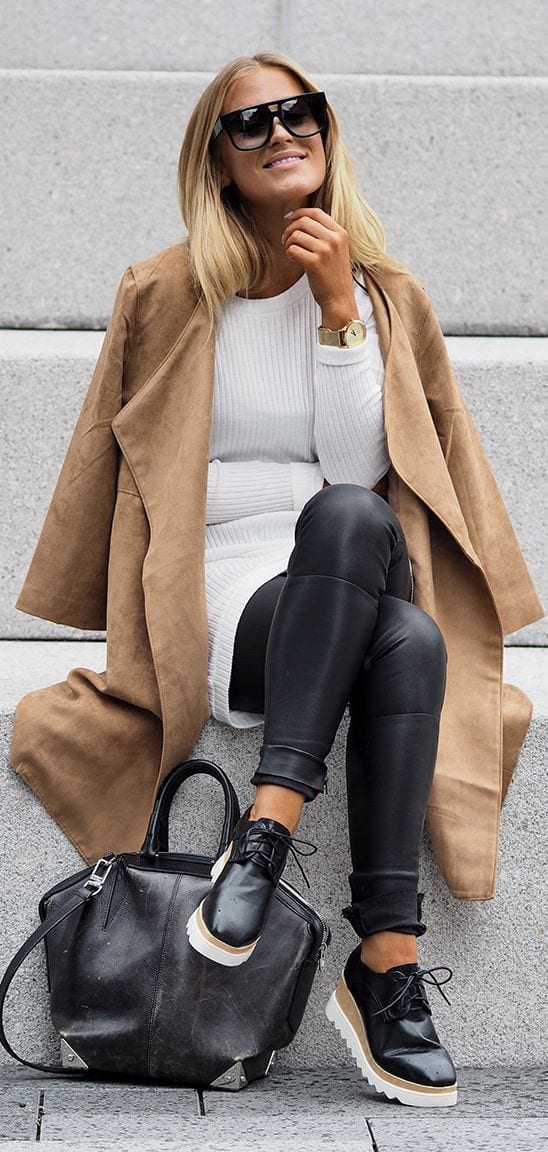 #17- With an All Black Outfit
Just like long camel coats, all black outfits also never go out of trend. Top it off with your favourite heels and handbag.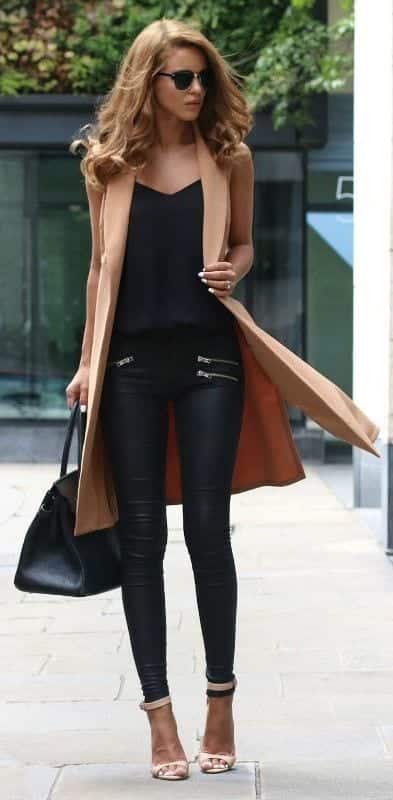 Also have a look at [highlight]25 celebrities all black outfit styles for Fall to copy[/highlight].
#16- Denim on Denim Outfits
Denim on Denim or Camel on Denim, whatever you call it, a great outfit choice it is but don't forget to add a nice belt.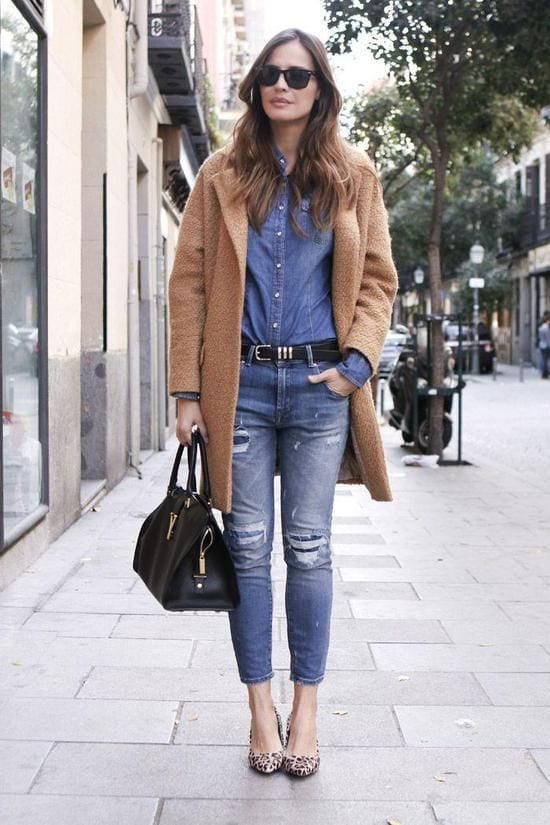 #15- With a Long Skirt and Gladiator Heels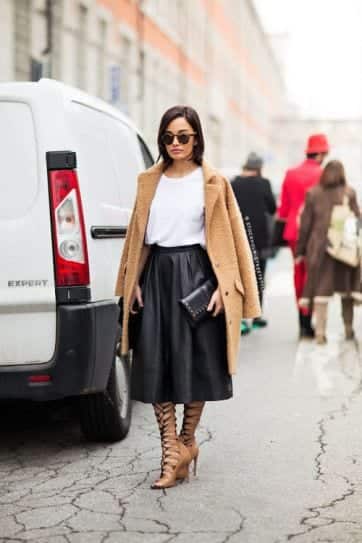 #14- Look Simple and Classic for Work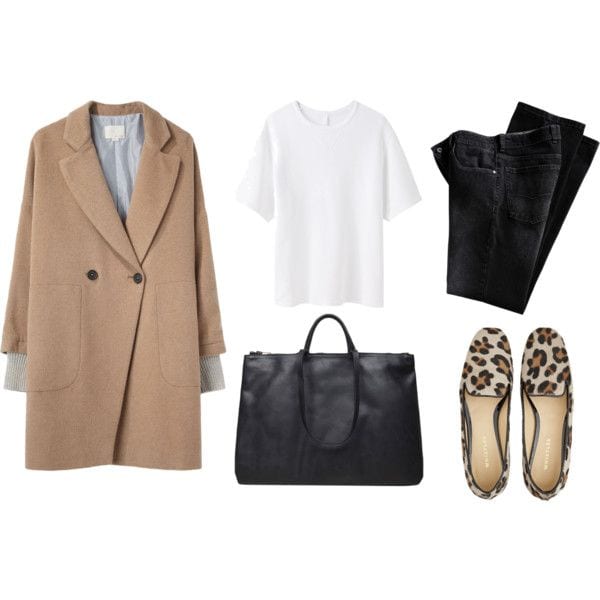 #13- Cool and Casual Look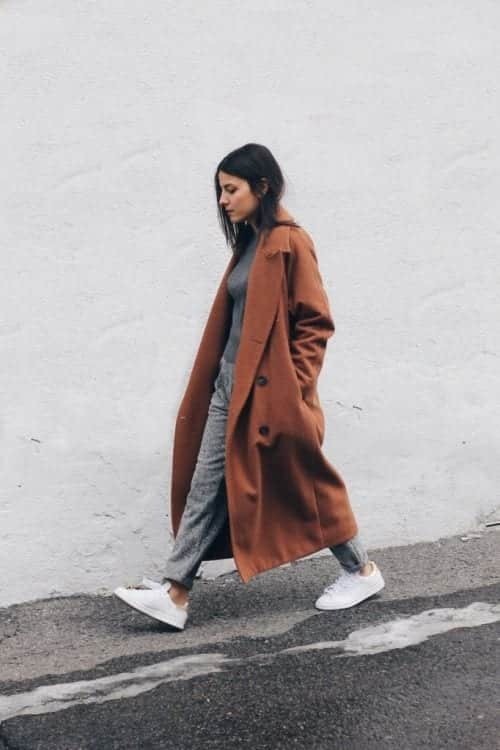 For more awesome street style ideas, check out our [highlight]16 popular spring style outfit ideas for women[/highlight].
Warning
: mysqli_query(): (HY000/1194): Table 'ddudk_options' is marked as crashed and should be repaired in
/home/ahsanee/public_html/outfittrends.com/wp-includes/wp-db.php
on line
1868
Warning
: mysqli_query(): (HY000/1194): Table 'ddudk_options' is marked as crashed and should be repaired in
/home/ahsanee/public_html/outfittrends.com/wp-includes/wp-db.php
on line
1868
Warning
: mysqli_query(): (HY000/1194): Table 'ddudk_options' is marked as crashed and should be repaired in
/home/ahsanee/public_html/outfittrends.com/wp-includes/wp-db.php
on line
1868
Warning
: mysqli_query(): (HY000/1194): Table 'ddudk_options' is marked as crashed and should be repaired in
/home/ahsanee/public_html/outfittrends.com/wp-includes/wp-db.php
on line
1868
Warning
: mysqli_query(): (HY000/1194): Table 'ddudk_options' is marked as crashed and should be repaired in
/home/ahsanee/public_html/outfittrends.com/wp-includes/wp-db.php
on line
1868
Warning
: mysqli_query(): (HY000/1194): Table 'ddudk_options' is marked as crashed and should be repaired in
/home/ahsanee/public_html/outfittrends.com/wp-includes/wp-db.php
on line
1868
Warning
: mysqli_query(): (HY000/1194): Table 'ddudk_options' is marked as crashed and should be repaired in
/home/ahsanee/public_html/outfittrends.com/wp-includes/wp-db.php
on line
1868
Warning
: mysqli_query(): (HY000/1194): Table 'ddudk_options' is marked as crashed and should be repaired in
/home/ahsanee/public_html/outfittrends.com/wp-includes/wp-db.php
on line
1868
Warning
: mysqli_query(): (HY000/1194): Table 'ddudk_options' is marked as crashed and should be repaired in
/home/ahsanee/public_html/outfittrends.com/wp-includes/wp-db.php
on line
1868
Warning
: mysqli_query(): (HY000/1194): Table 'ddudk_options' is marked as crashed and should be repaired in
/home/ahsanee/public_html/outfittrends.com/wp-includes/wp-db.php
on line
1868
Warning
: mysqli_query(): (HY000/1194): Table 'ddudk_options' is marked as crashed and should be repaired in
/home/ahsanee/public_html/outfittrends.com/wp-includes/wp-db.php
on line
1868
Warning
: mysqli_query(): (HY000/1194): Table 'ddudk_options' is marked as crashed and should be repaired in
/home/ahsanee/public_html/outfittrends.com/wp-includes/wp-db.php
on line
1868
Warning
: mysqli_query(): (HY000/1194): Table 'ddudk_options' is marked as crashed and should be repaired in
/home/ahsanee/public_html/outfittrends.com/wp-includes/wp-db.php
on line
1868
Prev Article
Warning
: mysqli_query(): (HY000/1194): Table 'ddudk_options' is marked as crashed and should be repaired in
/home/ahsanee/public_html/outfittrends.com/wp-includes/wp-db.php
on line
1868
Warning
: mysqli_query(): (HY000/1194): Table 'ddudk_options' is marked as crashed and should be repaired in
/home/ahsanee/public_html/outfittrends.com/wp-includes/wp-db.php
on line
1868
Warning
: mysqli_query(): (HY000/1194): Table 'ddudk_options' is marked as crashed and should be repaired in
/home/ahsanee/public_html/outfittrends.com/wp-includes/wp-db.php
on line
1868
Warning
: mysqli_query(): (HY000/1194): Table 'ddudk_options' is marked as crashed and should be repaired in
/home/ahsanee/public_html/outfittrends.com/wp-includes/wp-db.php
on line
1868
Next Article
Warning
: mysqli_query(): (HY000/1194): Table 'ddudk_options' is marked as crashed and should be repaired in
/home/ahsanee/public_html/outfittrends.com/wp-includes/wp-db.php
on line
1868
Warning
: mysqli_query(): (HY000/1194): Table 'ddudk_options' is marked as crashed and should be repaired in
/home/ahsanee/public_html/outfittrends.com/wp-includes/wp-db.php
on line
1868
Warning
: mysqli_query(): (HY000/1194): Table 'ddudk_options' is marked as crashed and should be repaired in
/home/ahsanee/public_html/outfittrends.com/wp-includes/wp-db.php
on line
1868