Latest Jilbab Styles. Jilbab and hijab styles are something which are very difficult to pull off. Every few months, there is a new alternation or  a change in the jilbab fashion and it can be very tiring to keep up with its trend and styles. However, this eastern style of dressing is stunning regardless of its difficulty and once you get used to dressing yourself into it, the style comes on very easily.
Modern Jilbab Wearing Tips
Here we have listed down 20 Jilbab fashion ideas for women of every age and size for this season. You will get ideas how to wear jilbab with different outfits .Do try them!
#20- Brown Hijab with a Black Dress
This look is perfect for cold winter days, pair this brown hijab with a dress like this to any event or a day time party.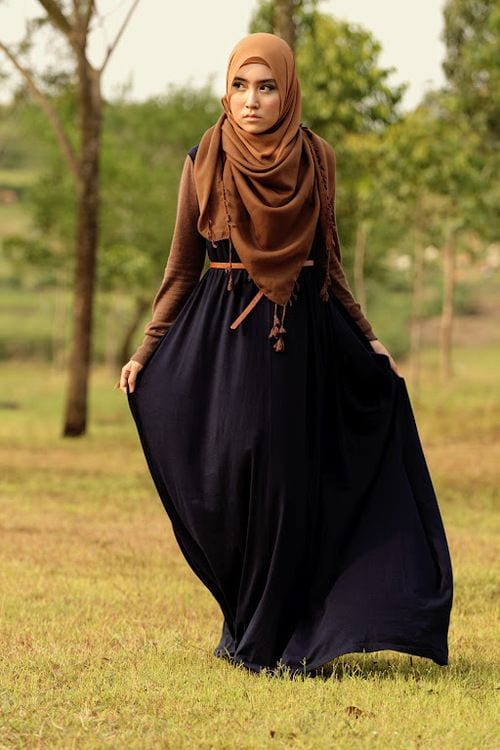 #19- With a Lace Top and High Waist Skirt
A perfect look for your graduation party with a graceful lace top and a blue high waist skirt and a dark scarf.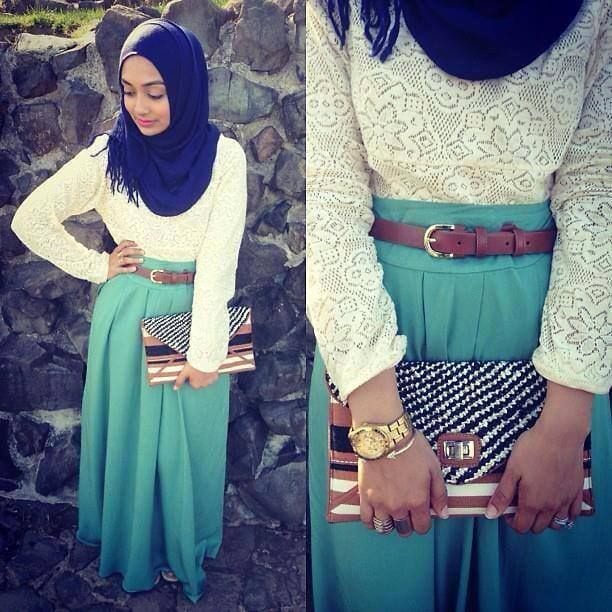 For more ideas on wearing skirts, check out [highlight]16 ideal outfits to wear with midi skirts for beautiful look[/highlight].
#18- Get the Pastel Look
If you're a fan of soft pastel and creamy colors, then try this ultra lovely look with pastel trousers, shirt and a matching scarf for your hijab.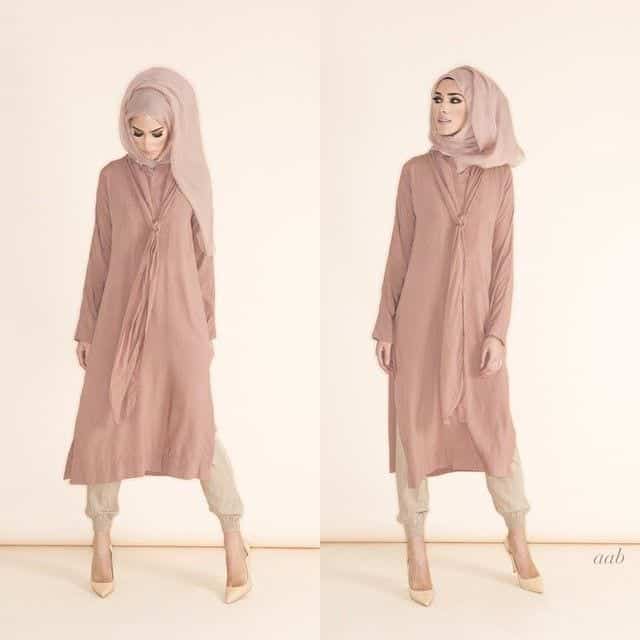 #17- Style for Teen Girls
Get a princeissy look with this gorgeous, red, satin gown and a loose silk hijab with a leather chain bag.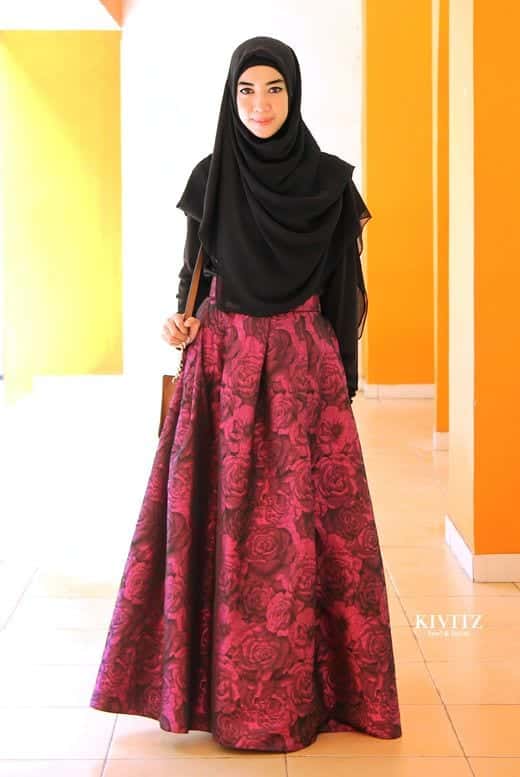 #16- Street Style with Jilbab
Make your work outfits more fun and chic with printed skirt, black top and a loose blue shrug.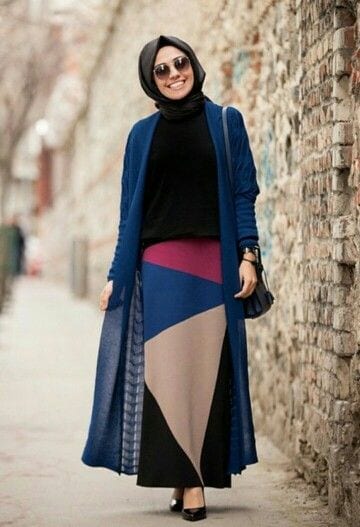 #15- Plus size women Style
Try this look by combining soft colors with a polka dot scarf, baby blue upper and a cream hijab!

#14- Bold Like Black
If you're a fan of black then try this look with a black maxi dress, cape-jacket and a printed black scarf. Don't forget the ankle boots for  a complete mysterious look.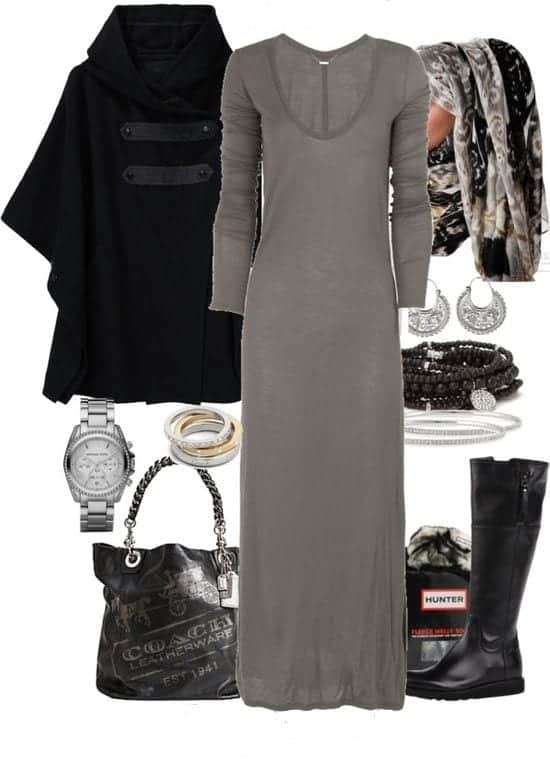 #13- African Women Look
Bring some creativity and tribal fashion in your daily style with this look.