What should boys wear to college? Days spend at college are unforgettable. It is the most exciting moment in a person's life, so was mine. Along with all the fun part in college, one's dressing was a major issue. Girls get dressed to impress in college and now dressing up is the headache for us as trend keeps changing in a blink of an eye. However, gone are the days when only girls had to bear this headache of getting dressed. Nowadays, men are facing same problem. They all want to have that cool stud looks. Hence, I'll be presenting 20 dressing combinations for college guys. I hope these will be very helpful for all of you.
If you are properly dressed up, it then contributes to your frame of world and you will feel more confident. As it is said that right type of clothing helps give a young man the precious seconds to influence others. And yes college is the best place to meet your woman catching an eye in the crowd ;-). For some more inspiration, check out [highlight]Funky jeans for boys – 20 most funky jeans for teenage guys[/highlight]
Outfits Ideas for College guys
It is not necessary that you guys overload your wardrobe with clothes. One can simply get collection of following:
few basic t-shirts;
collar shirts;
blue jeans;
versatile sneakers;
leather jacket;
Sweat shirts; and
hoodies
Accessories includes:
sunglasses;
spectacles with thick frames;
tie; and
belt
#20. Chic Look and all Set
There you go with chic look. Full sleeves t-shirt with beige colored pants along with laced boots and all set.

 #19. Business Student Look
Collar shirt with navy blue blazer, and chocolate brown pants accessorized with a leather bag. You're done with a business student look.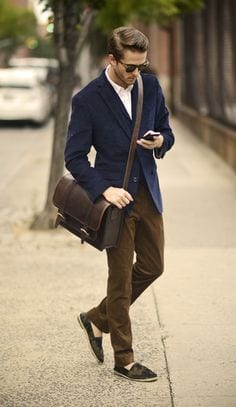 #18. Cardigan and Ties are always a win
Macho! isn't it? Plain white collar shirt with cardigan and a tie is always a win.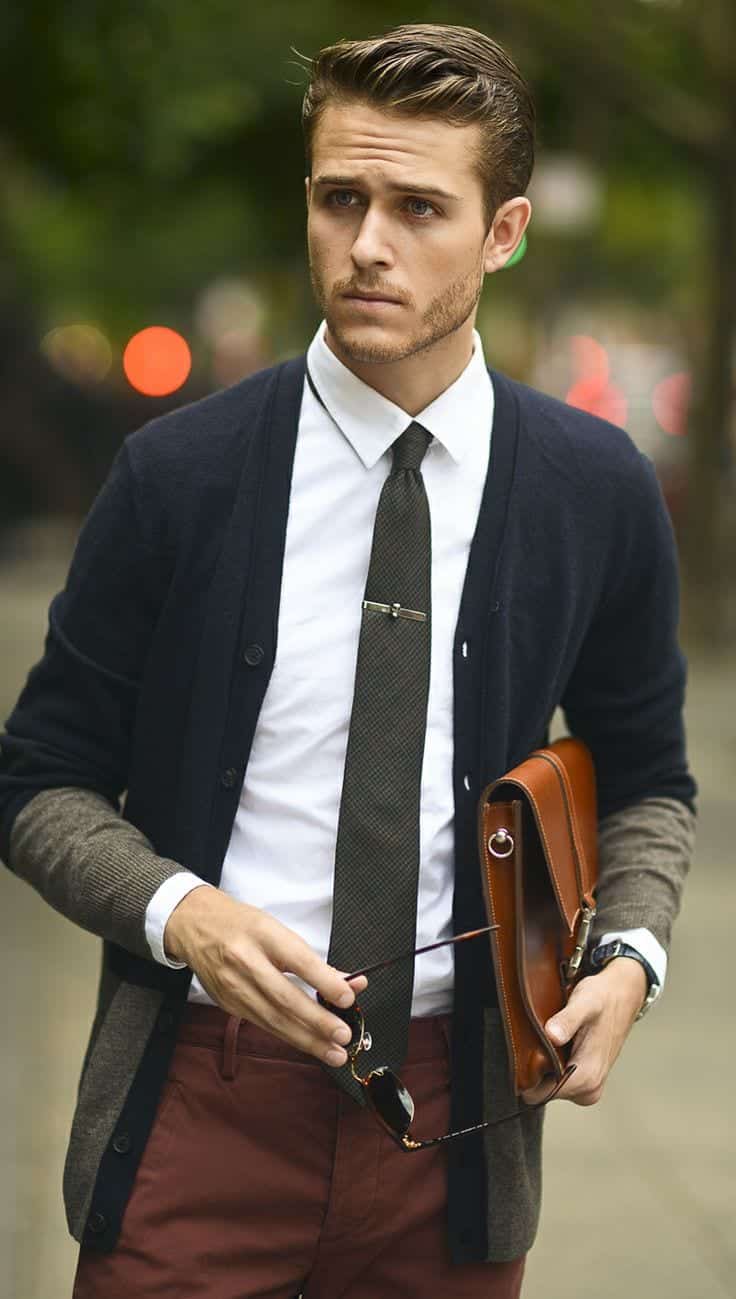 #17. Rolled up Sleeves
That's a stud look. Roll up your collar shirts sleeves, wear a tie. But keep in mind, please do not go after completely unmatched ties with shirts.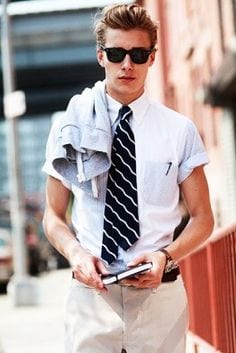 #16. Style done Right!
wear a hoodie underneath a fitted jacket paired with jeans.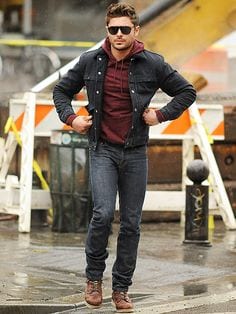 #15. Back to College Look
Coming back to college look. Go for messy hairstyle, shirt pulled out and a blazer.
#14. Football weather
Show your love for sports.