Church Outfit Ideas:Church is a sacred place where religion/ rituals come alive and Sunday mass is necessary to attend. As it is a holy place so one needs to be dressed up properly. This is where fashion comes into play. Going  to church means that you should be dressed in a decent manner, according to the trends of the current time period, look perfectly put together. So by now if you are wondering how t properly dress up for church you have come to the right place. We will guide you in a manner by the end of which you will have a sound knowledge of Sunday best clothes. You need to make some effort but just to invest in a few trendy pieces of attire and viola, you will have commendation of your family and friends.
How to Dress for Church Services
This article has 27 different dresses to choose from for your favorite look.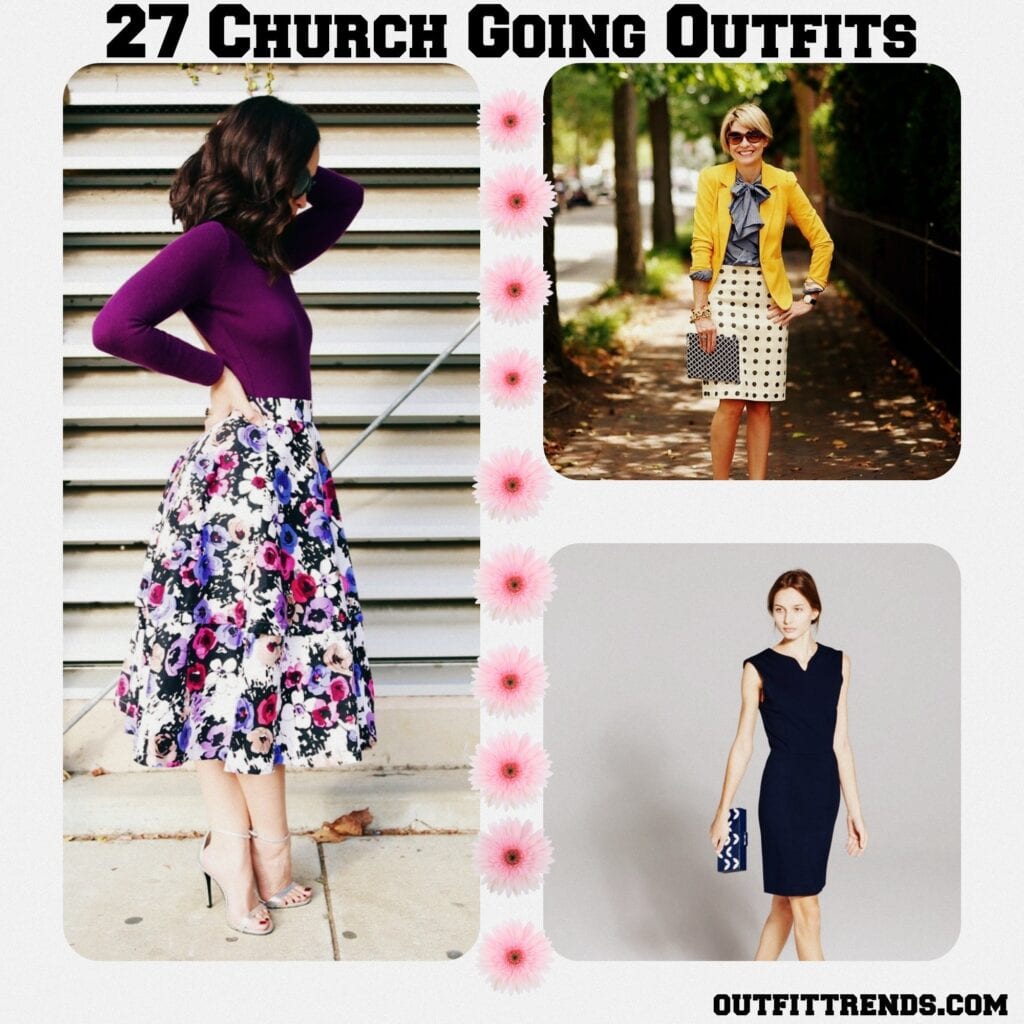 #27. Girl Next Door Outfit for Church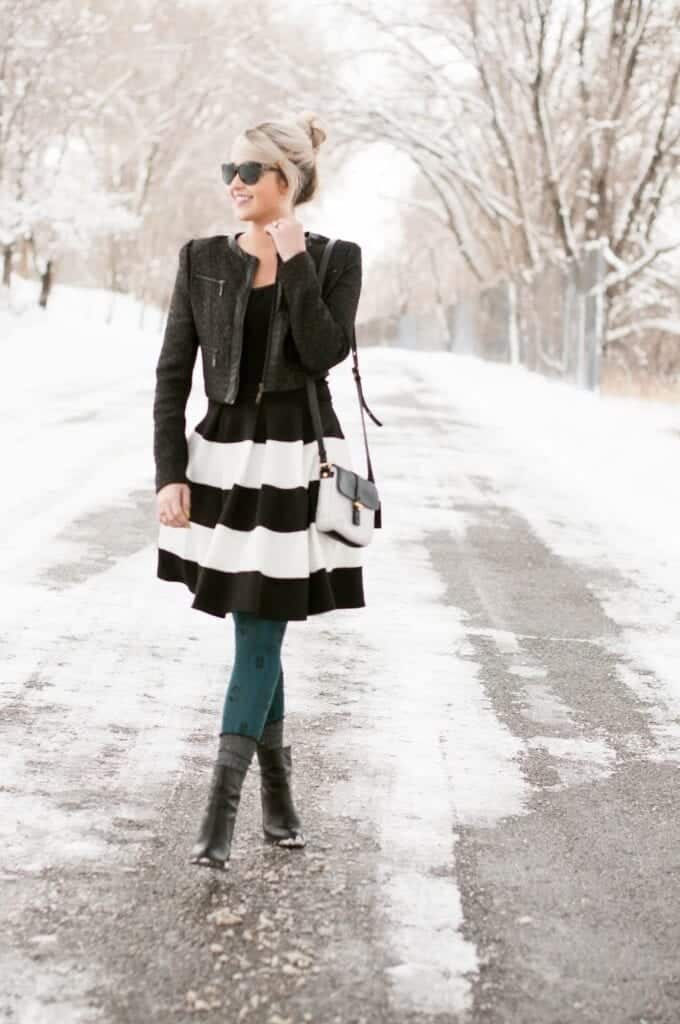 Also have a look at [highlight]How to dress up for job interview-Proper outfits for women[/highlight]
#26. Pantone Shades for Going to Church
This light hued outfit is best kept for sunny days in warm weather and is very decent for going to the church. Summer means bright colors but to go the church you can have both; fashion and decency. Go for this cool outfit in zig zag stripes in neon shades which are  subdued by the beige/gray bodice. Wear a statement blue beaded necklace with sandals and have a little curl in your hair and off you go.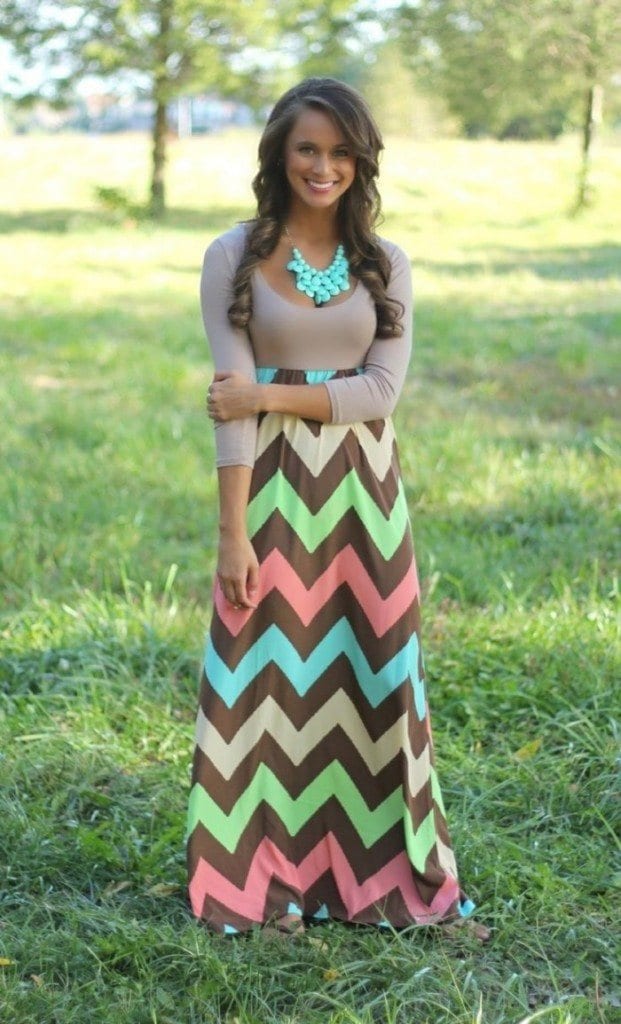 #25. All Buttoned up for the Holy Place
Going to church doesn't mean that you cannot be elegant and fab. This gold buttoned black dress is simple and stylish ensemble, a must have for your wardrobe for the Holy place. Team it up with black studded high heels and a statement black bag for keeping your Bible.