Pink Outfits For Men: Pink is a versatile color that makes a great addition to outfits if it is contrasted with the right colors and one can conveniently pull off a pink outfit for all seasons and occasions.
Historically, pink was known as a warlike color as it was a tint of red which made it more masculine. Due to the myth driven by capitalism that pink is a feminine color, it is a common opinion in the modern world that men should not wear pink. However, men can make an appearance that flatters by wearing the right shade of pink that complements their skin tone and also adds glamour to the rest of the outfit. Pink is not an off-limits color like any other. The two requisites to achieve that good look are to style it properly and pull it off with sheer confidence. This article will come in handy for you if you are a man looking for unique yet classic ways to make use of that rosy tinge in your wardrobe.
How to Wear Pink?
Here are a few tips for you to follow while searching for something pink in your wardrobe 
Opt for a shade of pink that complements your skin tone and your whole look.
Choose the right fabric for your clothes according to the temperature.
If you're looking for something casual, go for a pink shirt paired with blue jeans and sneakers.
You can pair your pink shirts with blue, black and grey suits.
If you want to stand out at a semi-formal event, choose a pink shirt with a suit and tie.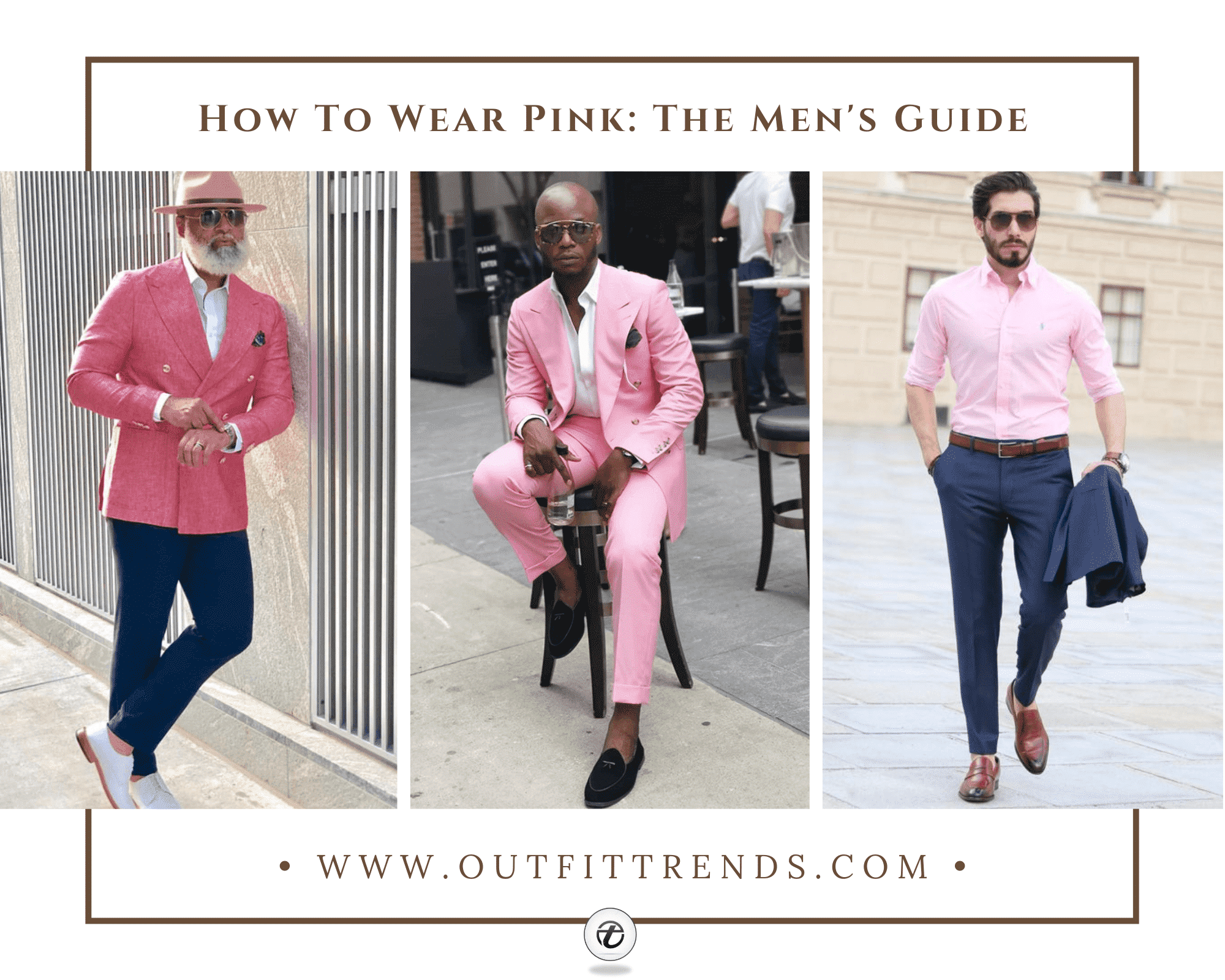 ↓ 22 – What Color goes with Pink?
Being a versatile color, pink can be paired with various hues. Since pink is a statement color, the most suitable colors to pair it with are subtle tones such as white, black, and grey which will create the perfect balanced look. However, you can always try experimenting and pair your pink garments with other different colors such as beige and green.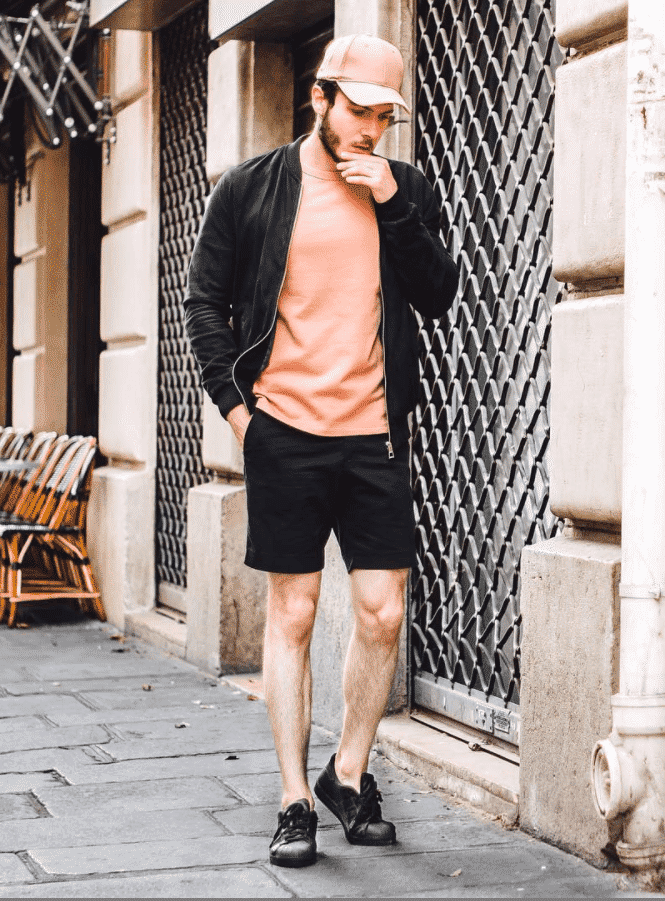 ↓ 21 – Pink Dress Shirt
Looking for something to substitute those blue and white button-ups in your wardrobe? If so, a pink shirt is a perfect option for you as you can wear it to business events and casual hangouts with your friends.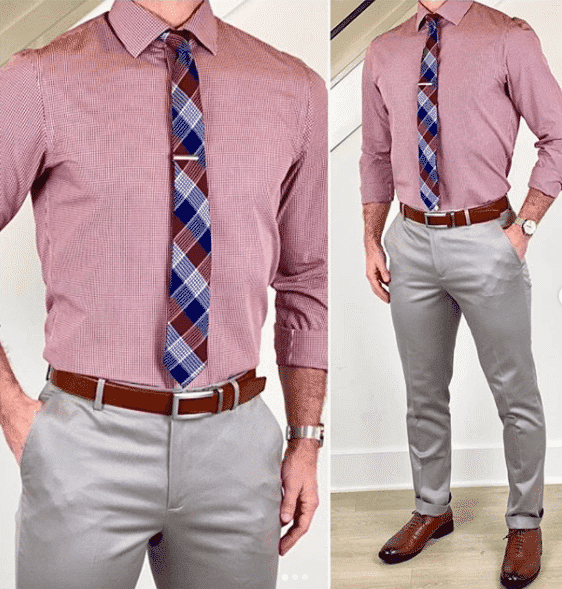 ↓ 20 – Pink Chinos
For semi-formal and casual summer events, pairing pink chinos with bright whites or dark hues that balance out the brightness will work very well for you. Not only will this inject a touch of elegance into your daily style but will also provide you with a trendy and out of the box look. Here are some more fabulous Ways to Wear Pastel Outfits for Guys.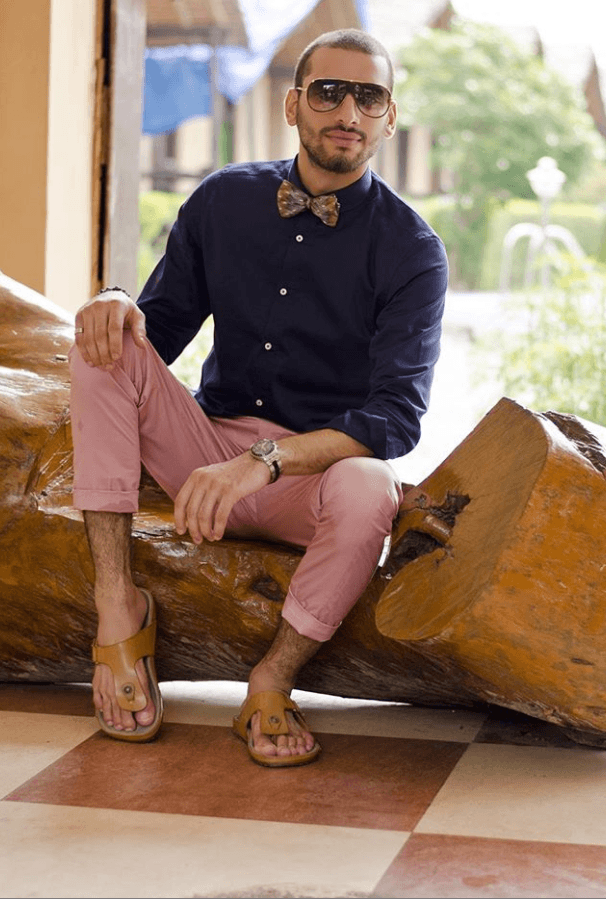 ↓ 19 – Pink Striped Shirt
A pink striped shirt with short sleeves paired with shorts or chinos can give you a stylish summer look. If you're looking for a subtle look choose a shade from pastel pink and for a statement look, you can opt for brighter shades of pink.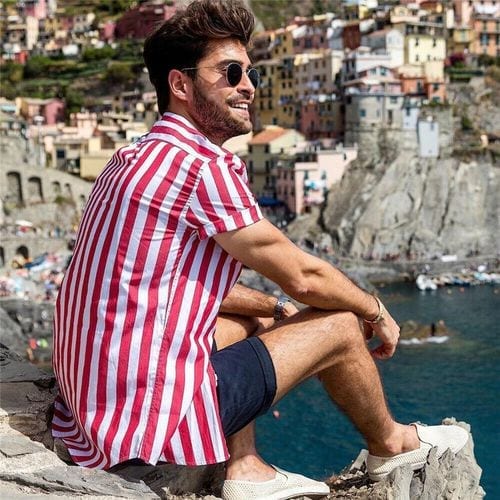 Via
↓ 18 – How to Wear Pink T-shirts?
For a casual summer look, the laid back combo of a pink t-shirt with blue or black jeans is extremely easy to put together without having to comb through your wardrobe and waste time. This ensemble will provide you with a relaxed yet classy look and to jazz things up you can pair it with some aesthetic white shoes.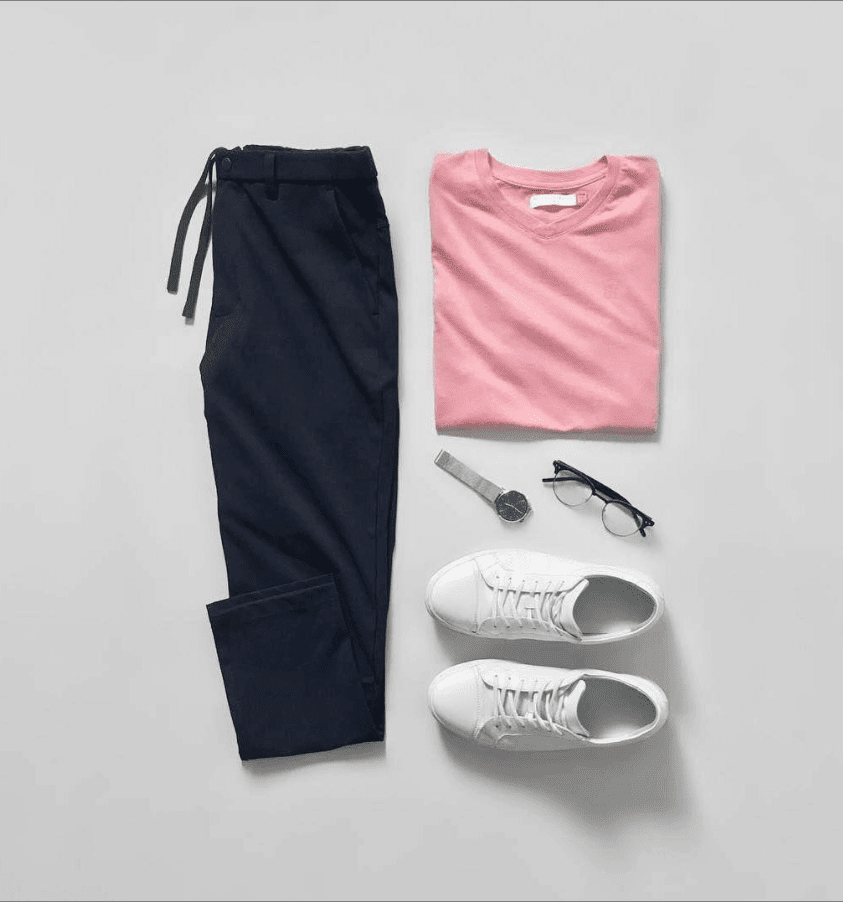 ↓ 17 – What to Wear with a Pink Polo Shirt?
If you do not have a pink polo shirt in your wardrobe, you should definitely get one and we promise you that this addition to your collection will be worthwhile as it is a timeless garment. You can achieve the ideal casual look for different occasions such as a sports event, a casual day at work, and friends or family gatherings. A pink polo shirt paired with jeans or shorts and sneakers can create the most comfortable yet classy ensemble.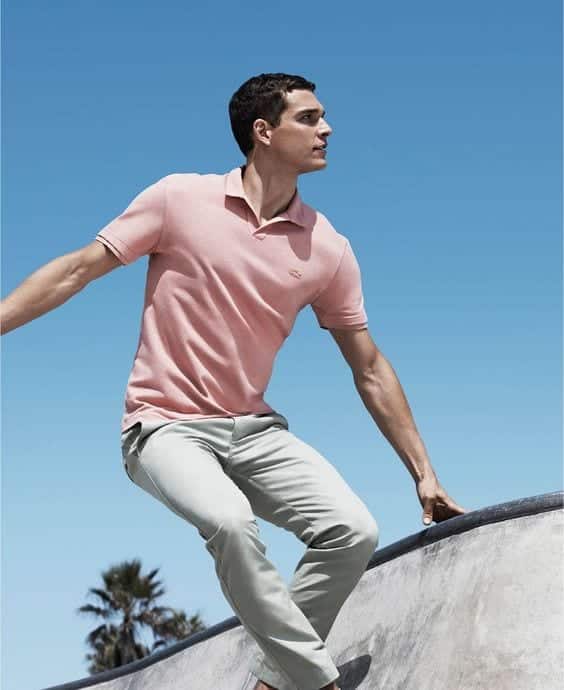 Via
↓ 16 – What to Wear with Pink Shorts?
Summer calls for regular visits to the beach and this is the best opportunity to make use of those highly versatile pink shorts in your closet. Your pink shorts can literally be paired with almost every shirt in your closet from a white button-down to a blue t-shirt, you name it. You can pair your shorts with a green shirt to give you a look as bright as your summer mood.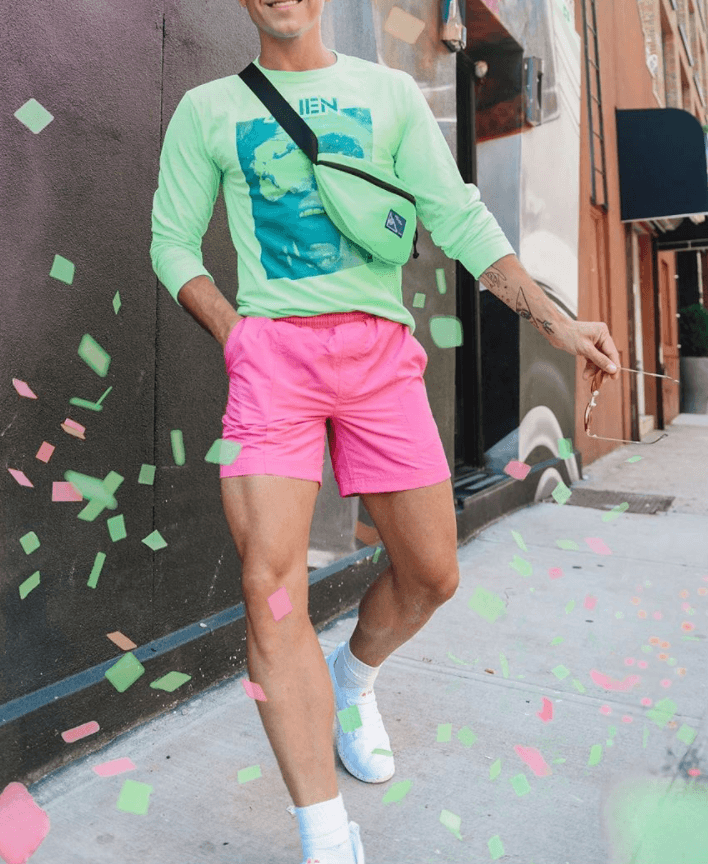 ↓ 15 – What to Wear with a Pink Suit?
If you're confident enough to carry a bold and colorful look, a pink suit is definitely for you. This ensemble will not only provide you with a fashion-forward look but also give you a very classy vibe if you pair it with a simple white dress shirt and black velvet loafers.
This Look does not have an image.
↓ 14 – How to Wear a Pink Blazer?
If you're looking for a sleek yet simple outfit, pairing a pink double-breasted blazer with navy slim-fit navy chinos and white shoes is an appropriate option for you. This outfit will help you in achieving a smart casual look for those meetings with your clients and will prevent you from looking too casual. Another option for you is to pair your outfit with leather loafers which will also complement the overall look and top it up a notch. For more ideas, here are the Latest Men's Casual Blazer Styles.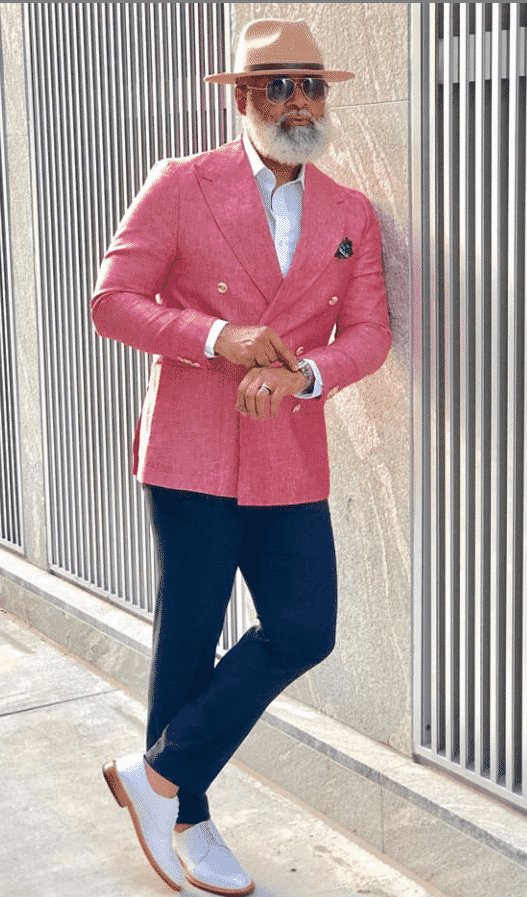 ↓ 13 – Business Casual
A slim fit, pale pink, dress shirt paired with straight fit pants and brown or black leather shoes and a belt, is the perfect outfit for a business meeting with a client or a conference.
This Look does not have an image.
↓ 12 – What Shoes to Wear with Pink Shirts?
If you are aiming for a casual look, making use of those white sneakers or converse in your closet is the safest bet as they are not only comfortable but also trendy. Pairing your white sneakers with black jeans and a pink t-shirt with a bomber jacket will provide you with a nicely pieced together outfit which is extremely practical.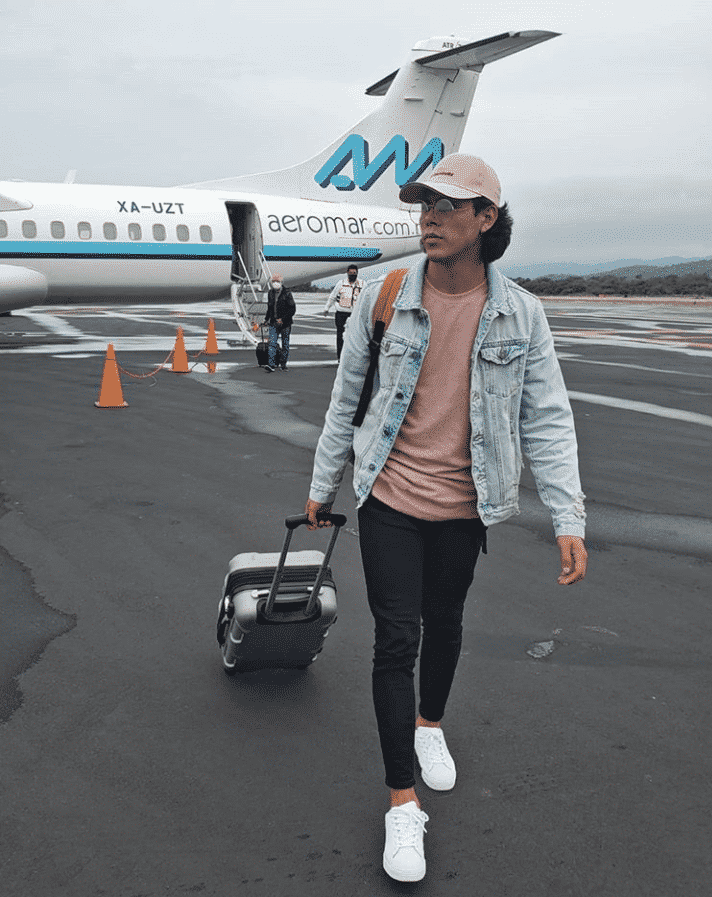 ↓ 11 – How to Wear a Pink Bow Tie
Do not hesitate to reach for a pink bow tie with your navy blue suit on your wedding day especially if you want to go about your special day with confidence. Adding a pink bow tie to your outfit will make you stand out and also give you a chance to wear something that matches your partner's pink dress.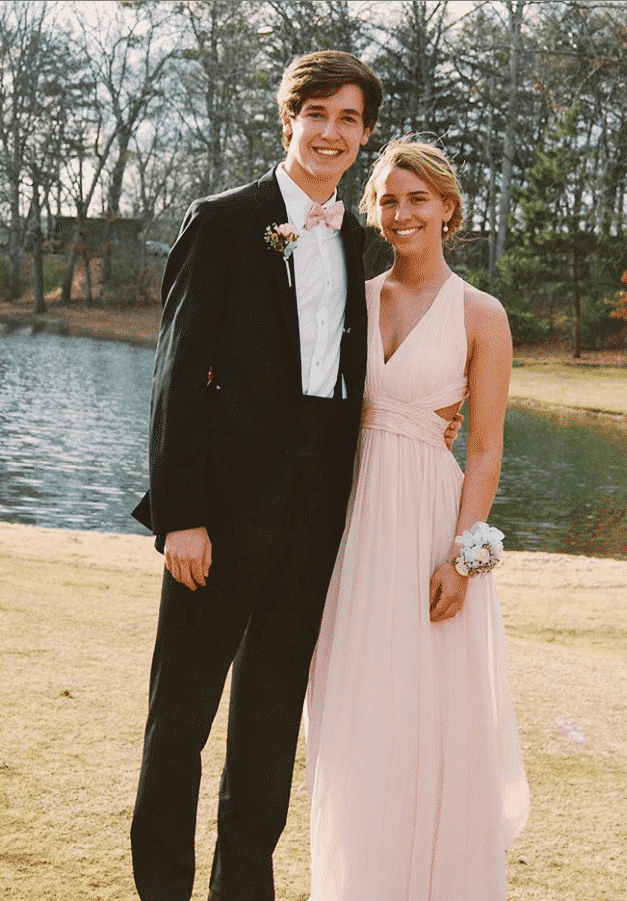 ↓ 10 – Pink Shirt with Grey Suit
Rather than wearing a white shirt with your grey suit, choose a pink dress shirt for a change as it will be a more intriguing yet subtle outfit. A pink pocket square can also be worn if you want to enhance the trendy nature of your look.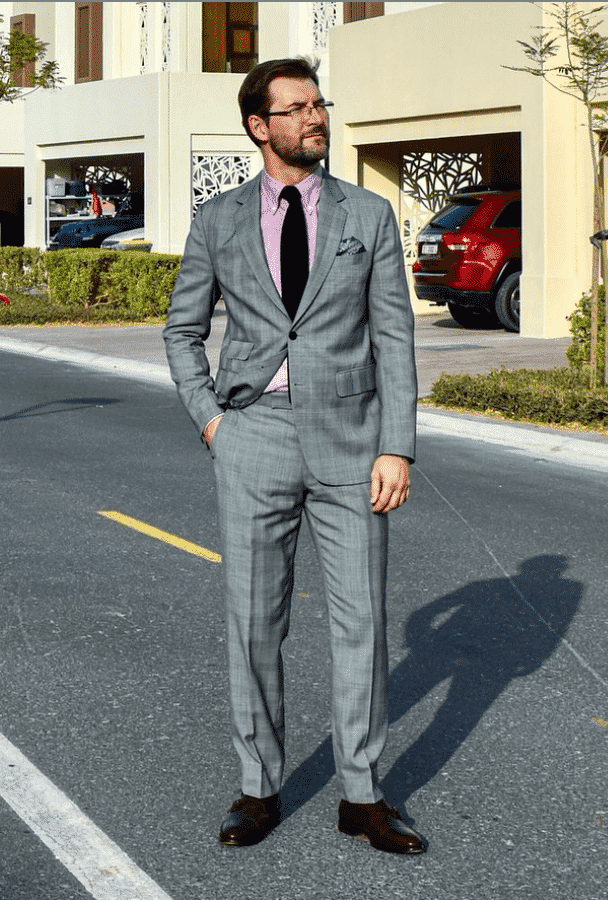 ↓ 9 – Pink Shirt with Navy Suit
This combination is an excellent choice for events such as a summer wedding especially if you're seeking an outfit that is noteworthy. There's a vast range of shades to choose from depending on the timing of your event and also a color that will suit your skin tone. You should ensure that the intensity of the color of your shirt and the suit are in sync. To complete your look, pair your outfit with a tie and brown Oxfords.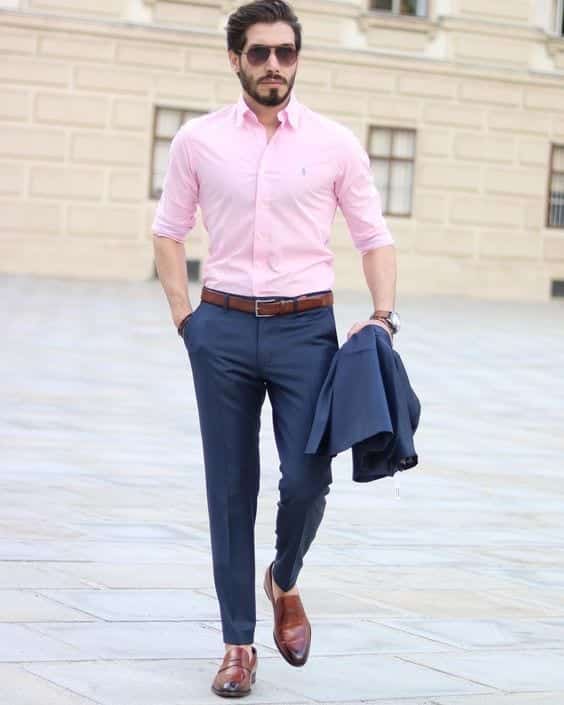 Via
↓ 8 – Black Suit with Pink Shirt
A black suit is the most charming outfit in a man's wardrobe and pairing it with a white shirt is an obvious option but substituting your white shirt with a pink one and wearing a black suit will not only add elegance to your formal attire but also maintain that glamourous flair. The key to ace the black suit and pink shirt combo is to make sure that you opt for youthful textures and fittings so it does not give you an obsolete look.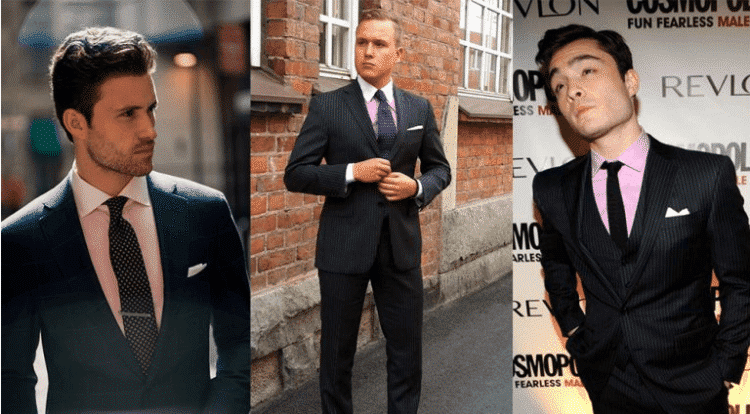 ↓ 7 – Winter Casual
A comfortable pink sweatshirt is a staple in a man's winter wardrobe. To assemble an everyday winter outfit, pair a pink sweatshirt with your khaki, black or blue jeans. An effortless way to add style to your ensemble is to add a pair of sneakers or boat shoes.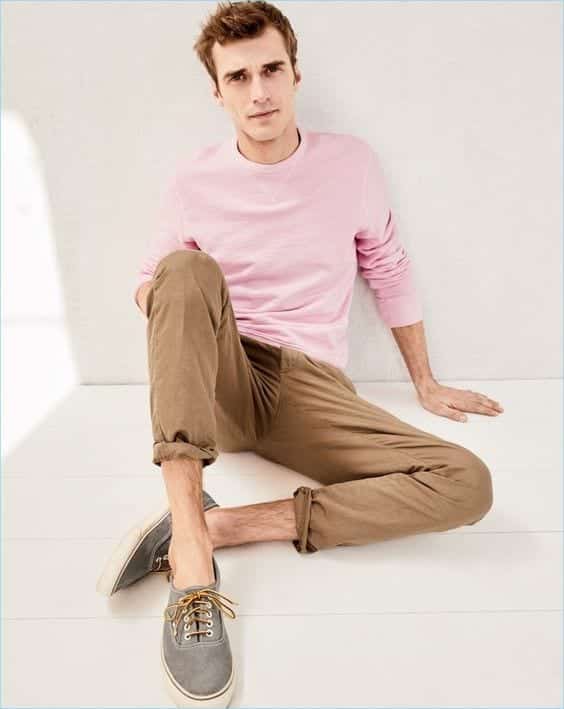 ↓ 6 – Pink Tie
A surefire way to add some personality to your formal outfit, is by wearing a pink tie. A pink knot against your white or blue dress shirt for a formal or even a casual gathering, will provide a finishing touch to your overall look. While choosing a pink tie, make sure to avoid shiny ones and find one which has stripes on it.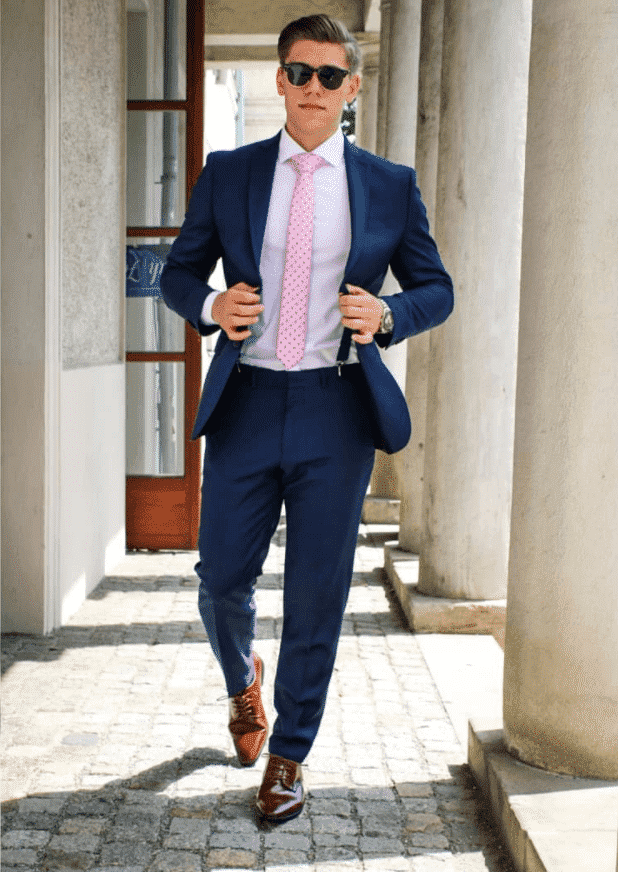 ↓ 5 – How to Wear a Pink Pocket square
Looking for a laid-back look but want to add some style to it? If you're someone who is not very confident about wearing a bold color like pink, pairing your black or grey suits with a pink pocket square will elevate your look. To add an extra dimension to your look, wearing a pair of leather shoes is a good choice. Do check out these Best Charcoal Grey Suits with Black Shoes For Men.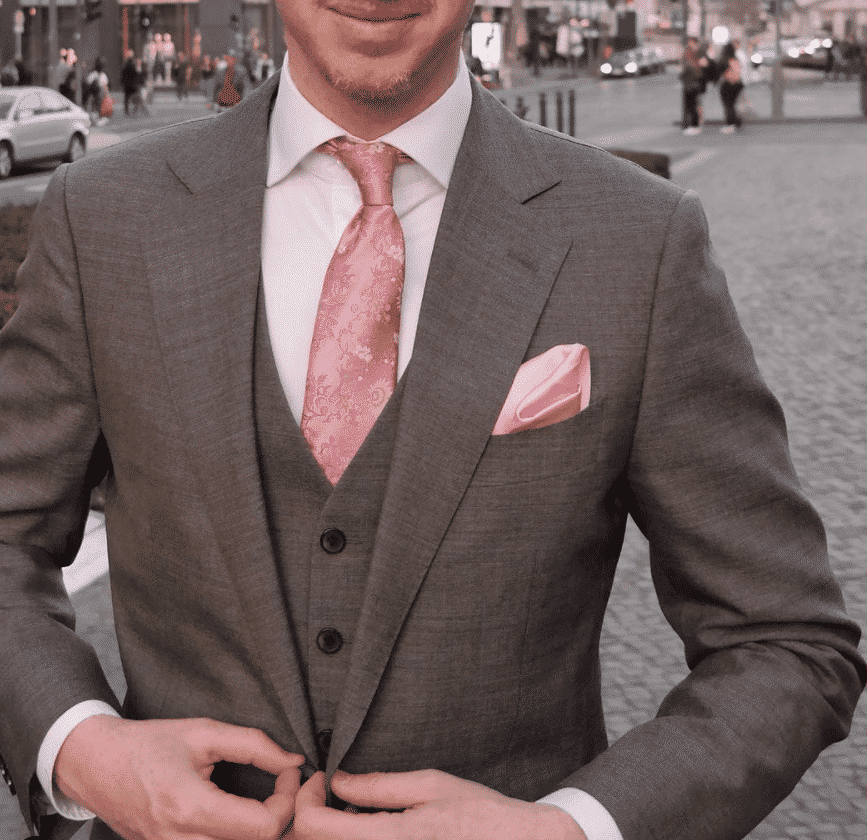 ↓ 4 – Pink Hoodie with a Denim Jacket
A blue denim jacket and a pink hoodie are a smart combination that is worth integrating into your closet. To give this look a modern casual vibe, throw on your black, ripped skinny jeans and introduce a pair of black vans to the look to step up your classy yet relaxed outfit game.
This Look does not have an image.
Via
↓ 3 – How to Wear a Pink Denim Jacket?
Pairing black ripped jeans with a pink denim jacket will aid you in showing off your credentials in trendy styles related to men's fashion. To infuse some class to this comfortable yet stylish look, pair your outfit with beige color suede boots which will boost your look with grace.
This Look does not have an image.
↓ 2 – Pink Bomber Jacket
A resounding yes to this relaxed combo of a pink bomber jacket with ripped black skinny jeans for days when you want to look casual yet classy. This ensemble can be paired with trendy pink sneakers to add a touch of style to your entire look.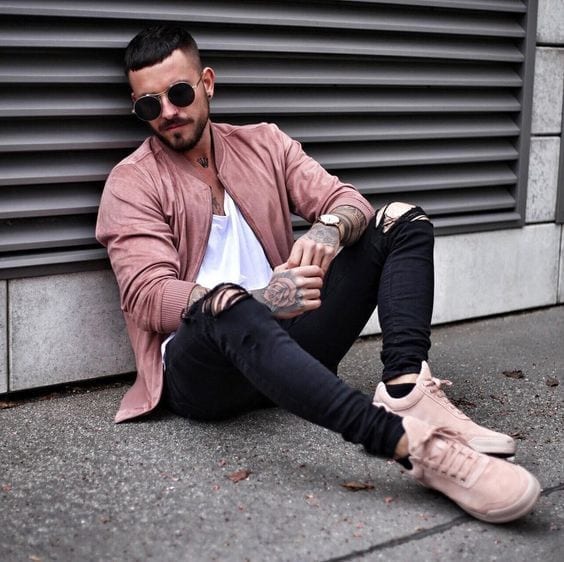 ↓ 1 – Pink T-Shirt with Grey Shorts
If a gathering allows you to wear a casual outfit, pair your pink crew neck t-shirt with grey shorts. If you want to dial up your outfit, add a pair of white sneakers to the mix.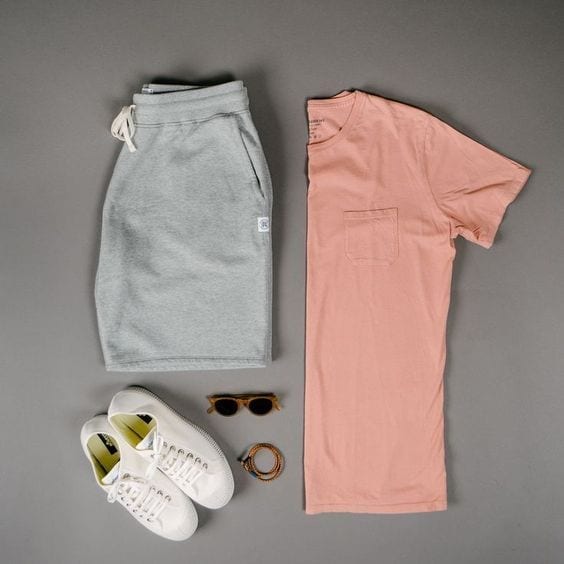 Via
FAQs
Q

: Can men wear pink shoes?

A: Yes, men can definitely wear pink shoes. You just have to be innovative enough to choose the right shade of pink shoes and carry it well with the rest of your outfit. Pink sneakers can be paired with a pink shirt and black or blue jeans and you can even wear them with a fully white outfit if you're looking for a statement look.
Q

: Can men look good wearing pink?

A: Yes, absolutely. Men can look good wearing pink if they choose the right shade of pink that complements their skin tone and attire. Since pink is a statement color, you just have to ensure that you pair it with dull hues to balance your look. However, some men might not feel wearing a color as bold as pink but there is a variety of shades to choose from and if you want to just add a subtle hint of pink to your outfit, you can simply put on a pink cap or a pink tie.
Q

: What are the most stylish ways to wear pink?

A: Pink button-up dress shirts paired with pants is the most convenient yet stylish way of pulling off a pink smart casual attire. Another stylish yet casual way to pair your simple pink t-shirt with a pair of jeans and converse. To complete your casual look, you can even wear a dull pink cap. For a completely formal event, adding a touch of pink to your black or navy suits as described above can provide you with a look that entails both elegance and class.
Q

: Are men wearing pink perceived as less masculine?

A: Pink is a gender-neutral color which means that if men wear it, it does not make them any less masculine. You just have to choose the right pink and pair it properly with garments and accessories that add charm to your look.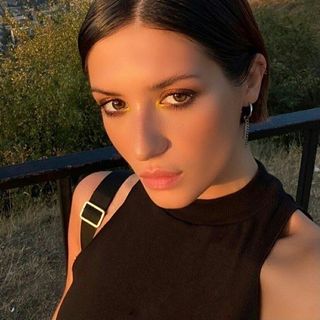 Avid reader and Fashionista. London Based freelance lifestyle editor