Work From Home Outfits For Men. With the COVID-19 spreading, the world has been in lockdown, which means business establishments, including the offices, are closed. As an alternative, corporate or job-related activities like meetings are held through social media platforms and video conferences.
Since we don't always need to go outside because we're in quarantine/lockdown, there is no need to stress about what to wear. But, employees need to meet with their bosses and co-workers regularly through Instant Messaging apps like Zoom, Google Meet, and Teams. Comfort and style don't usually mix, but try to wear outfits that are decent and presentable, at least.
How to Dress When Working From Home?
Admit or not, we dress up with the best outfits to show off and impress other people. From comfy hoodies and cozy sweatpants to elegant suits – look good even when you're just at home minding your own business.
The catch of being in a work-from-home setup is that you only need to worry about the tops since only the chest-up part of your body can be seen on the screen. You can actually wear a button-down shirt, shorts, and socks. But since you are willing to dress up nicely, even just for a virtual meeting, you might as well get on with it, complete your style from head to toe. Dressing up properly helps you feel more oriented and you're able to focus on the work like you would in an office setting, thanks to the psychological effects of dressing well.
Consider wearing comfortable clothes that will let you move and stretch freely while at your seat and help you get the job done. Maintain strong willpower to make it to the deadline.
Tips for Men Working from Home:
Have an ergonomic work station setup – it gives you focus and mental clarity. A bendable office chair with an adjustable armrest is recommended to maintain a proper posture.
Have the time and place for everything. Even though you are at home, have the mindset that you are in your office between the typical 9-5. Wear business casual or smart casual outfits on video chats. Mind that being in sharp and sleek attire changes your attitude and productivity. You can wear casual outfits on a case-to-case basis.
The wardrobe essentials for a work-from-home setup are button-down shirts and blazers.
Have a bonnet and a scarf with you. Sitting in one place for a long time makes you feel cold. A hot drink like coffee, tea, or chocolate will help, too.
Use the Pomodoro time management technique if you're having trouble with time management – take a 5-min break every 25-minute work sprint. You can set up an alarm as a reminder. It's important to step away from your work when you feel burnt out – play video games or board games or better, go outside and breathe some fresh air, water your plants, and drink a glass of water.
If there's no meeting and your only schedule for today is to finish easy tasks, play some uplifting music or Lofi beats on YouTube and Spotify to stimulate and relax your brain.
What Not To Do While Working From Home:
Don't play at your workplace or have lunch/dinner there; otherwise, your productivity would be compromised.
Never wear pajamas to work. And your last option for a meeting must be to wear tank tops and T-shirts unless your supervisor allows this.
Never face the computer unprepared. Clean yourself up first – take a shower, brush your teeth, apply perfume. And of course, have a delicious and healthy breakfast to have enough energy.
Whether you are new to a work-from-home setup or have been in a home-based job for a long time, this article can help you decide what to wear on your daily shifts.
↓ 36. Sweatpants
If you feel most comfortable in your sweatpants then there is no harm in giving them a try for work. Wear them with a comfy but well-ironed tee that you can layer with a button-down shirt in case you get an unexpected zoom call.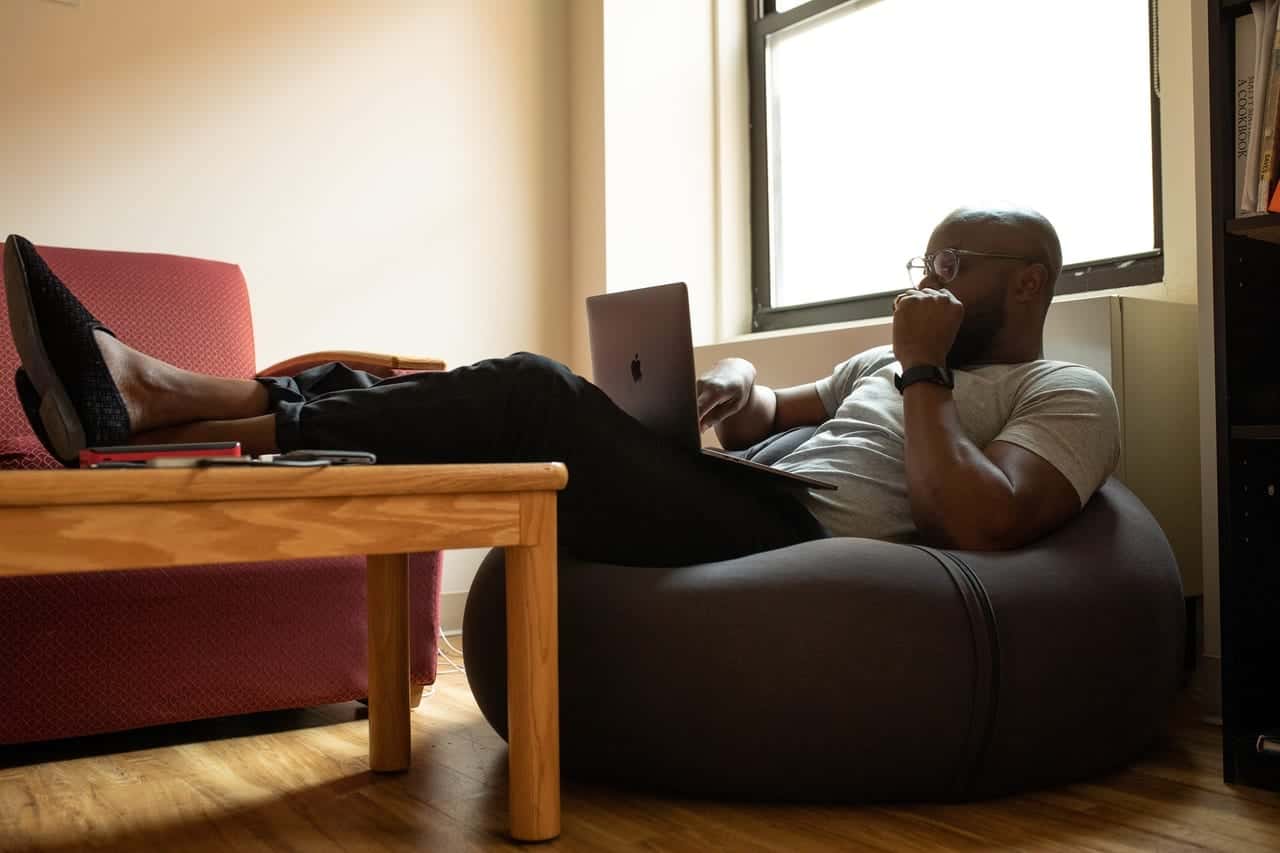 ↓ 35. Work From Home Suit
On a Monday, wear a suit but do not overdress. I would highly suggest for you to keep the style casual. That means a tie is not required, and let the blazer unbuttoned. If you are wearing a green suit, have a tee for your undershirt – a plain white would do.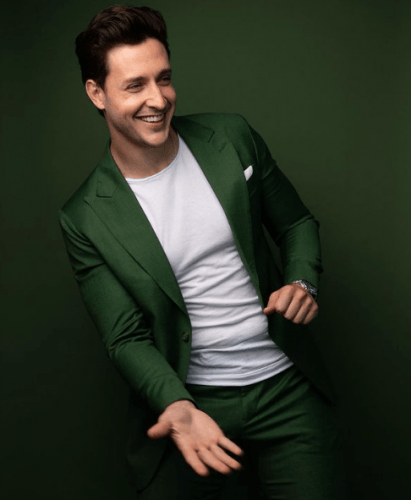 ↓ 34. Outdoor Meetings
If you don't have a shift for today but you're expecting a call from your boss, you can push through your plans of going out for some unwinding. Just bring your device with you and, of course, wear a decent outfit. A polo shirt will be fine given that it is not really a regular workday, unless your supervisor instructs you otherwise.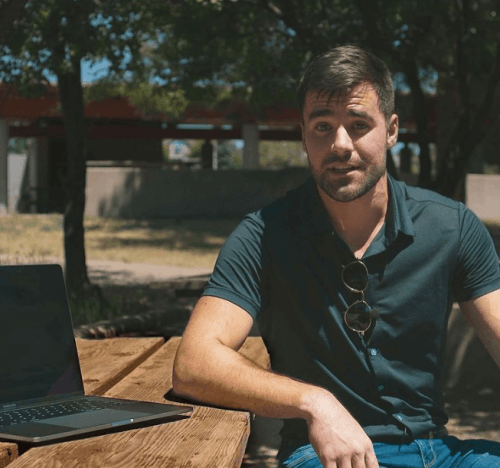 ↓ 33. Comfy Roll-neck
Wearing a roll-neck water to a virtual meeting is not so bad. In fact, it is a good choice of clothing because it can give you the warmth and comfort you deserve. It's perfect for cold nights and winter days.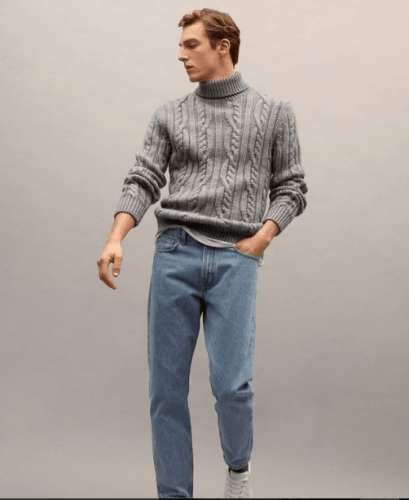 ↓ 32. Smart Loungewear
From high street fashion to an acceptable smart casual look, a smart loungewear set can also be your work-from-home getup. For instance, wear a red roll-neck and layer it with a black peacoat. Or you can wear a black bomber jacket with a grey turtleneck underneath.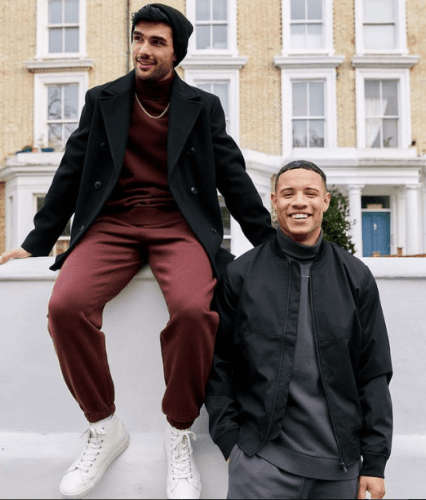 ↓ 31. Borg Jacket
A borg jacket is a winter staple, and just like the other overcoats, it is great for layering and can protect you from the cold temperature of your home office. Layer a cream borg with a blue flannel shirt and a beige turtleneck. Here are some more Ideas on How to Wear Turtlenecks.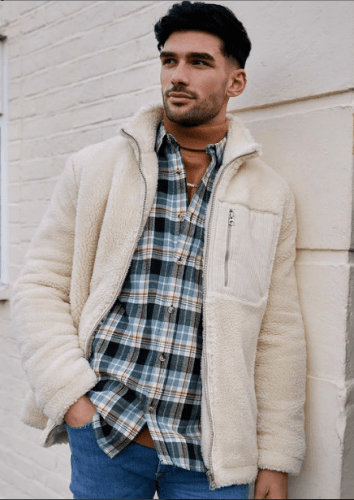 ↓ 30. Ultimate Grey Lounge Set
You can always go monochrome. Wear a grey pullover with grey sweatpants, and that's it. The outfit is both stylish and comfortable – perfect for long sprints of workload.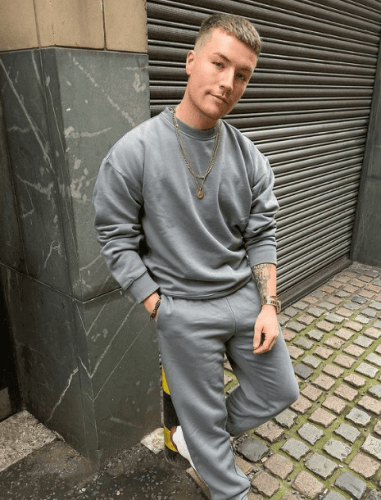 ↓ 29. Denim
Grab the chance to be in streetwear if your job gives it. Wear a faded denim jacket with a plain white tee. And finish the look with grey chinos.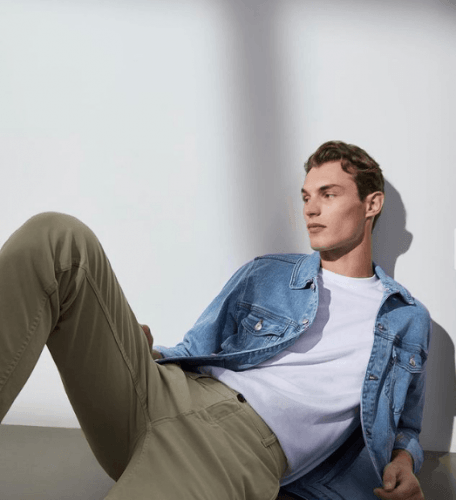 ↓ 28. Timeless And Classic Style
Wear grey wool button-down with grey chinos. To spice up the style, open the three topmost buttons of the shirt. Even if you're just on a couch, you can talk to your coworkers with an iPad or tablet.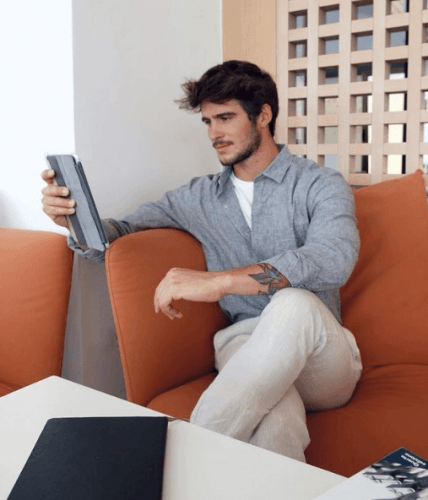 ↓ 27. Staple Wardrobe
A blue jacket shirt can be a good replacement for your usual blazer. Pair it up with regular or tailored fit blue slacks and a grey roll-neck.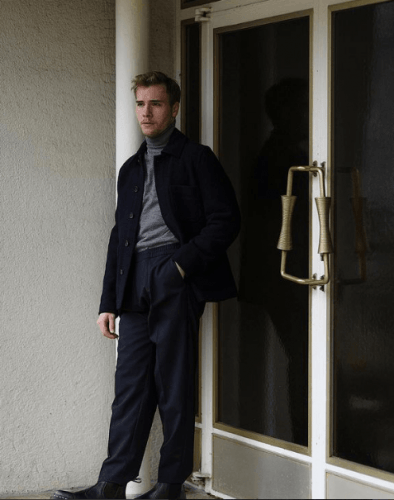 ↓ 26. Working On A Holiday
It's a good choice to wear earth tone winter staples on holiday, and better when working. Wear an old-looking overcoat that will serve as the blazer. Match with a turtleneck of the same color.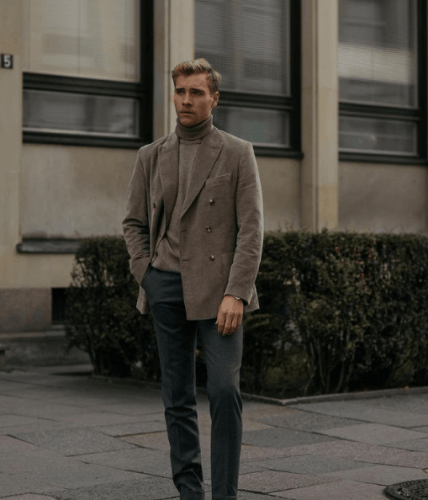 ↓ 25. Minimal Suit
Simplicity is the ultimate sophistication, so keep layering to a minimum. The point of wearing a suit while in a WFH setup is to look professional and decent and not brag, so do not overaccessorize. Ties and pocket squares are off the table for now.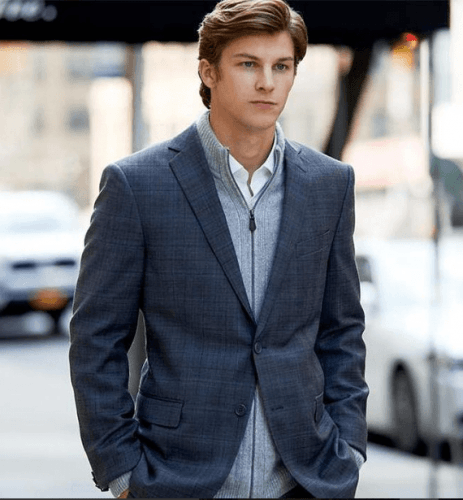 ↓ 24. Brown Suit
Remember, make the suit a little less formal. Do not wear a button-down this time. Instead, use a plain white T-shirt as the undershirt to your brown suit. Also, leave the blazer open. Choose a suit with a peak or notch lapel. Leave the shawl lapel for your fancy and more formal gigs.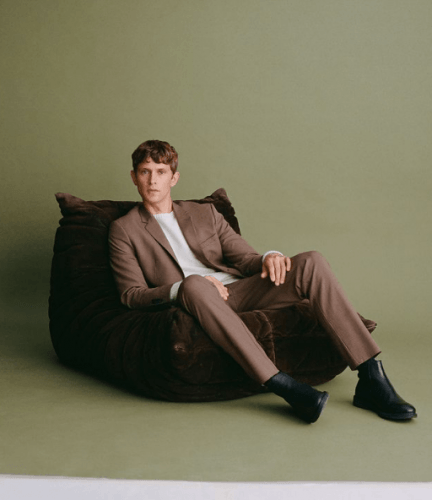 ↓ 23. Typical Office Wear
This outfit is a combo of your basic wardrobe-essentials. Wear a blue blazer with a notch lapel and pair it up with a blue tee. A light brown or khaki chino will complement the rest of the outfit and create an outstanding color combo. Here are some more Khaki Pants Outfits.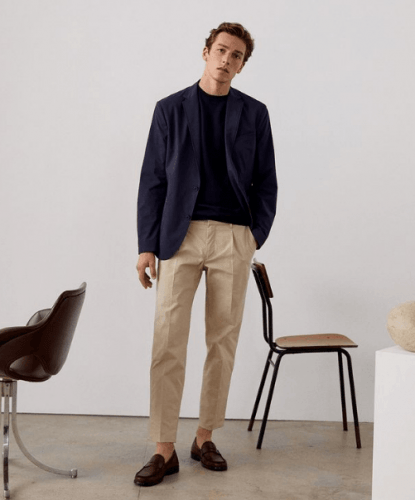 ↓ 22. Sky Blue Button-down
Wear a sky blue button-down with blue chinos. Unbutton the shirt two or three levels from the collar so your plain white tee would be seen. Lastly, tuck the shirt in and unroll the sleeves.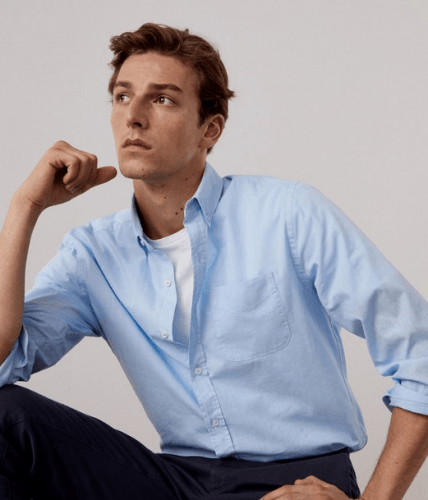 ↓ 21. Sleek And Elegant
Keep the shirt tucked in so you'll feel more that you are at your office and not at home. You may or may not wear a belt; it depends if your pants are just right for your waist. Keep that watch on your wrist to keep track of the time.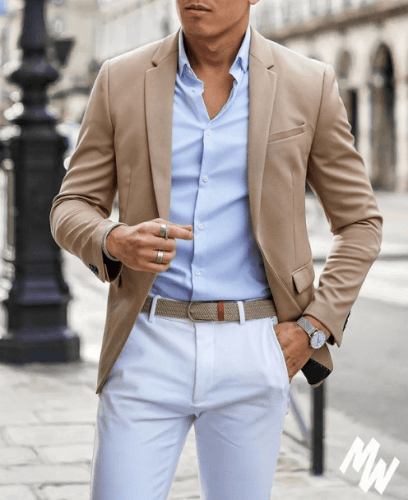 ↓ 20. Woolen Sweater
A sweater is a good option to fight the cold weather. Even though you live in a region where there's no winter, but your home-office is airconditioned, a woolen garment is perfect for keeping warm and comfy. Wear a blue roll-neck sweater, and pair it up with blue plaid pants.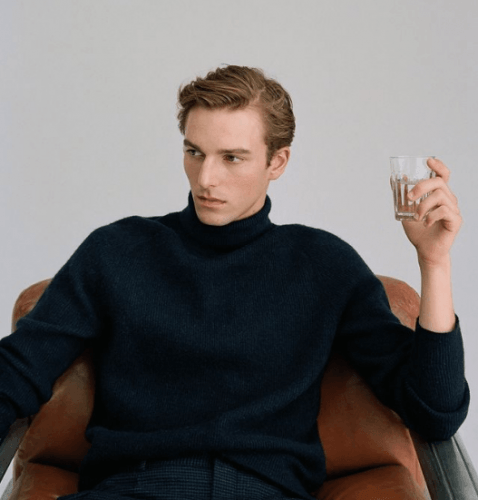 ↓ 19. Working In Winter
A long grey overcoat can protect you from the chilling temperature in your room while working. Pair it up with a pink T-shirt, and you're ready to hustle.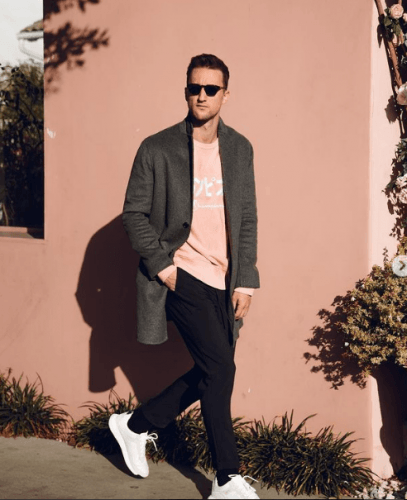 ↓ 18. Athleisure Work From Home Outfits
If your boss allows you to wear casual and athleisure outfits, then do so. A blue shirt will look good with blue denim jeans. Wear them with a striped tee. Fix your collar, roll up the sleeves, and tuck the T-shirt in your pants. Now, you look handsome – ready to conquer any challenge your job might give you.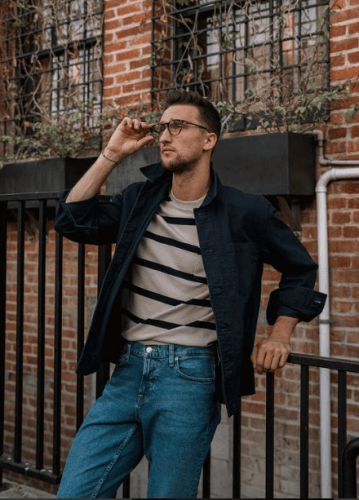 ↓ 17. Black Suede Jacket And Pink Beanie
Wear a leather jacket with rather a napped finish. For instance, try a black suede jacket with a turtleneck. For the headwear, consider choosing a different color to add some flavor to your style. Since the rest of the outfit is black, a pink beanie will look great on you.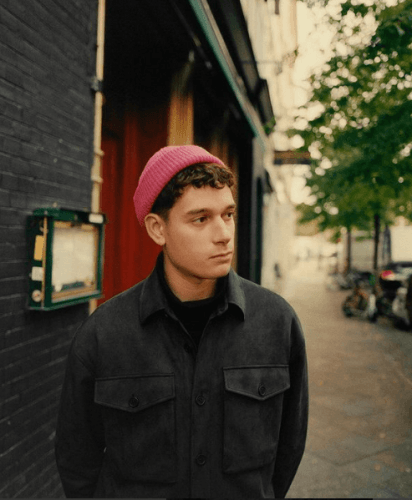 ↓ 16. Casual Look
Streetwear as it is, a bomber jacket can look professional too when styled well. Wear it with a light blue collared shirt on a Wednesday workday. If it's cold, a grey beanie would do the job of keeping you warm.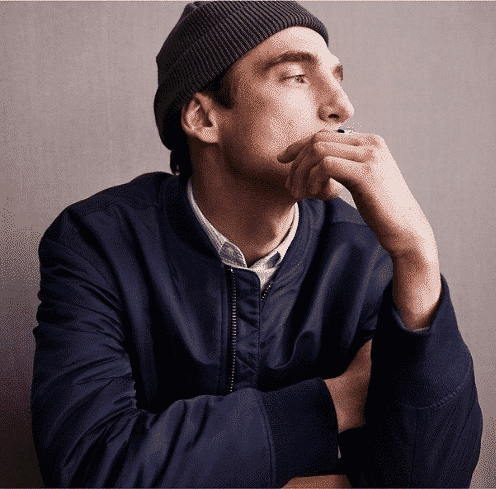 ↓ 15. Sharp And Nice
A classic option – wear a white button-down shirt with grey slacks. Let the sleeves remain unrolled, keep the shirt tucked in, and finish off the look with your best wristwatch – a silver one would be perfect.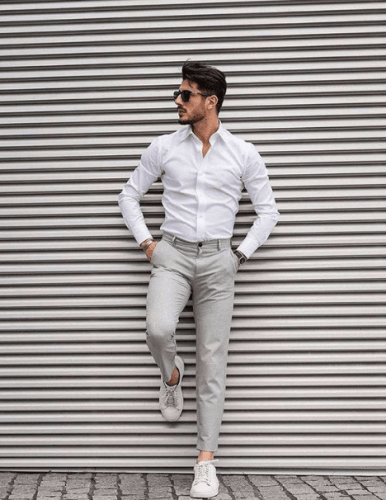 ↓ 14. Cute & Comfy Work From Home Outfit
Wear an earth tone crewneck jumper with a light blue collared shirt. The purpose of combining the two is to show the collar and create a smart casual look. Choose the knitted sweater in a color that would complement your hair.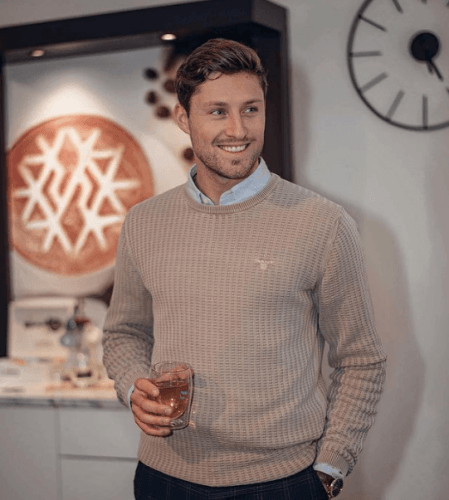 ↓ 13. For Business Presentations
You will not go wrong with a standard option. Wear an ocean-blue suit to a video call with your workmates. Stick to the color palette, and the undershirt should be blue as well, but in a different tone of course.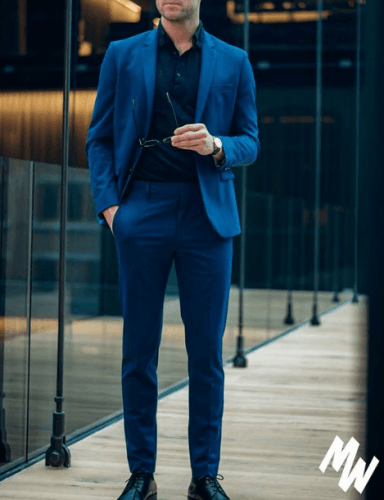 ↓ 12. For Project Proposals
Impress your boss and the board of panels. Wear a black blazer looks amazing with a maroon turtleneck. If you don't have a proposal today, use this style on a Tuesday workday.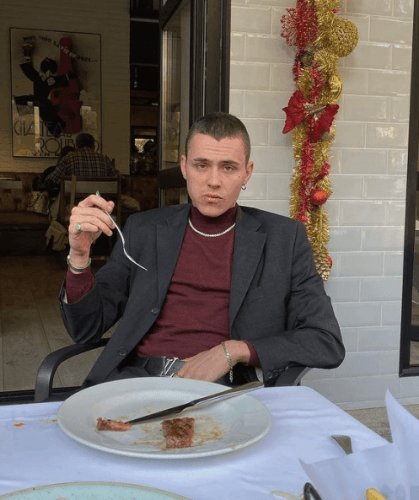 ↓ 11. Autumn Vibe
Just like winter, the temperature drops during the fall season as well. Be armed with the proper outfits, especially if you have work today. Do some layering with a simple peacoat. This style helps you stay warm, especially at night when you're working overtime. Here are our favorite Ways to Wear a Peacoat.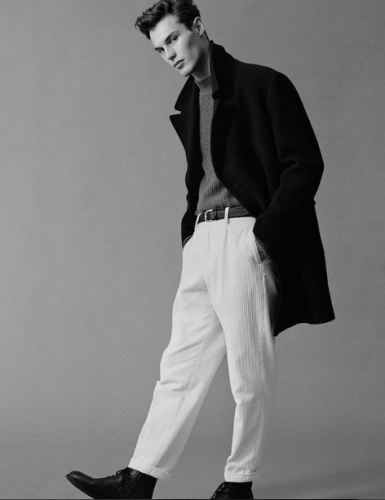 ↓ 10. Pinstripe Suit
Wear a pinstripe suit on a Monday. As the first day of the week, and although you hate it the most, you must project a stable and strong sense of responsibility throughout the week. This outfit will help you do so.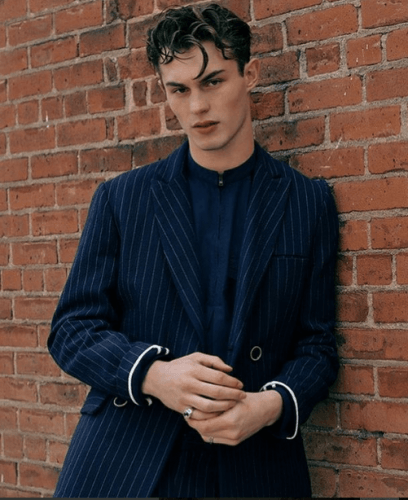 ↓ 9. Black Leather Jacket
A leather jacket can be a replacement for your office, overcoats. This is a streetwear and can't usually be worn at the office. Say it's Friday today, and your boss lets you wear anything you want, so why not grab the chance. It looks best with a plain white tee.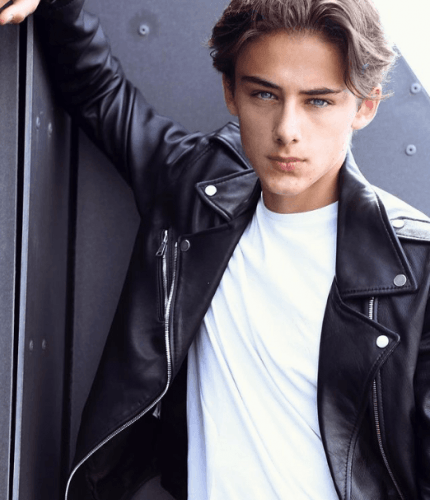 ↓ 8. Shacket
A shacket is a shirt that is thick enough to either be a shirt or a jacket. It is an ideal and timeless layering piece. A beige shacket looks good for a work-from-home setup. Not only does it gives your body warmth, but it feels comfy and cozy to wear.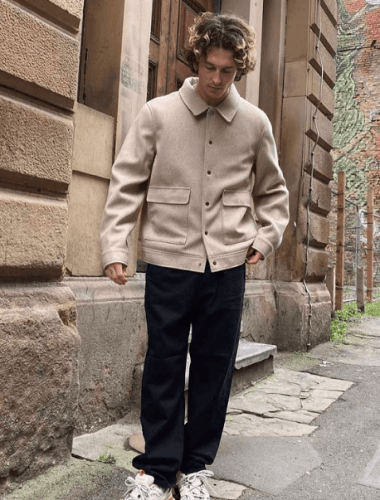 ↓ 7. For Older Men
If you are a mature man, try wearing a recycled wool coat and feather anoraks. Solid colors like grey do look good for men with mature faces and faded hair.

↓ 6. Earth Tones
A brown zip-up knitted sweater goes very well with blue jeans. Its color looks perfect, especially for men with gold hair. You can layer it with a denim jacket if you want.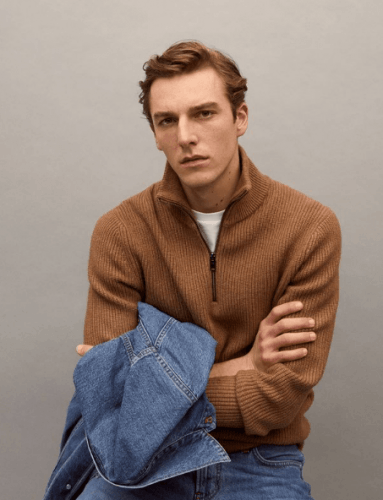 ↓ 5. Standard Office Attire
Suits are a standard option for a corporate setting. But since you aren't actually at the office, make it less formal. Don't wear a tie, and substitute the usual button-downs with T-shirts or turtlenecks.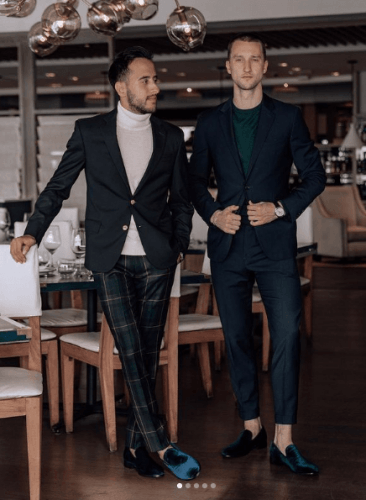 ↓ 4. For Young Professionals
A classic white button-down shirt can be your Thursday workday outfit. Pair it up with pants like black slacks, and you're ready to work!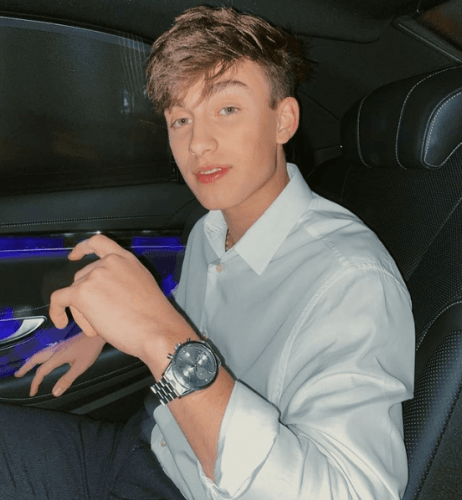 ↓ 3. Make-up Shift
A black polo shirt is a total life-saver! If it's a make-up shift today and you have run out of outfits to wear for this week, and you still have a shift today, a black polo shirt will do. Please don't say it looks unprofessional because we will disagree on that. Many workers, even of white-collar jobs, wear it to work, especially if tomorrow is a washday.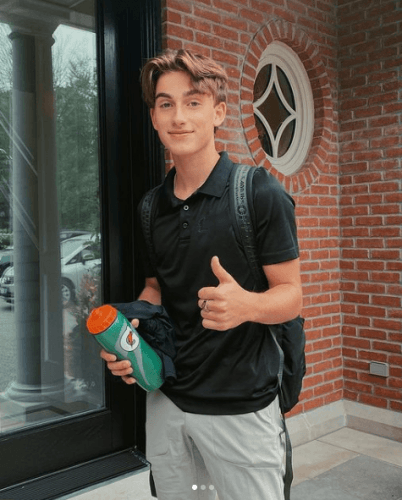 ↓ 2. For Unannounced Meetings
You are out for a casual gig, and your boss calls in for a quick unannounced meeting – good thing you are outfit-ready as you always are. A beige crewneck jumper is a perfect match for a brown flannel. This style looks professional and cool.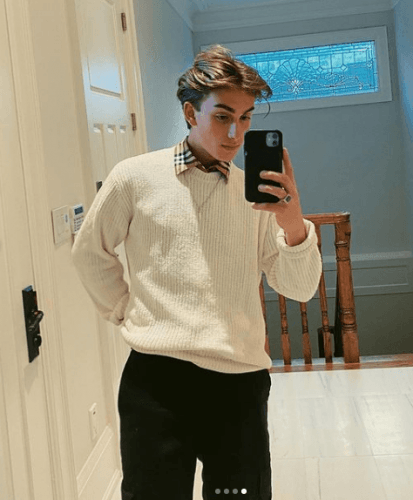 ↓ 1. Work From Home Shorts
This is what I've been telling you – since the chest-up portion of your body will be seen on the video, no need to worry about the bottom garment. For instance, the top is what matters; wear a blue collared shirt with the right fit and voila! They wouldn't know what you're wearing down there.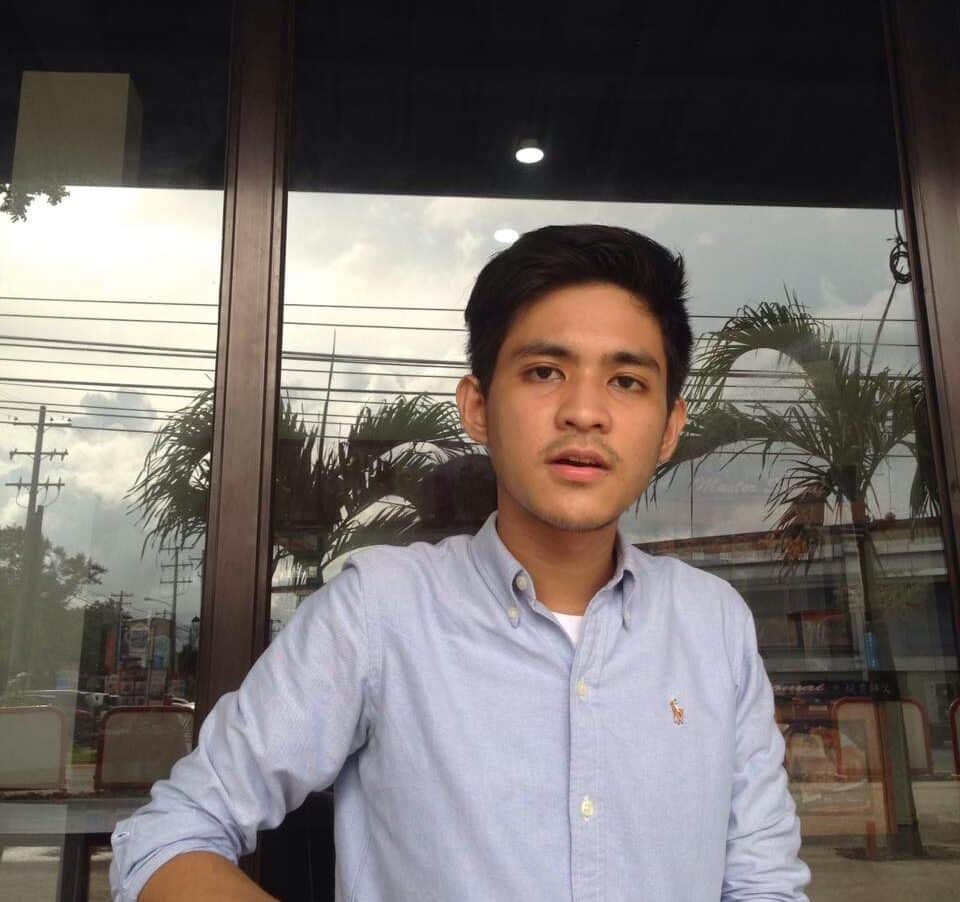 John Vincent studied Communication Arts in the Philippines.
Growing up, he's always had an eye for aesthetics. He enjoys writing a lot. Books, TV series, and movies are a big part of his life. His all-time favorites are Harry Potter, Game of Thrones, and Marvel films.
He believes that fashion is a pure form of art. You express yourself through your personal style – it's something you can't replicate.