Funny Outfits For Cats – Pet keepers all over the world unanimously agree that one of the most fun things they do to their pets is dress them up. Whether it's a cat or a dog, the animal becomes ten times cuter instantly with layers wrapped around them. So, to give you more ideas, we are here to talk about funny outfits for your cats!
There's no denying that cats live like royalty. They do what they want and live on their own terms like Kings and Queens. So go ahead and treat them like the royalty that they are and get them some cute outfits to flaunt their cuteness and make everyone around them giggle!
How To Dress Your Cat In Funny Clothes
One of the most popular trends amongst pet owners is dressing up cats on festivals and other occasions such as Christmas. And there are so many ways to dress your cat on Christmas! Make it wear a sweater with a beanie on top or make tiny socks for its paws and wrap a scarf around its neck. And if you want to make your cat stand out, you can customize the clothes by writing your cat's name or a personalized message on the scarf and sweaters you make. Or even better, make a hoodie for your cat to keep it super cozy and cute in winters! Another easy outfit you can make for your cat is using your own old clothes! Yes, that's right, it is super convenient, inexpensive and you can make your cat wear different textures too! Some more outfit options include dressing your cat in a cute uniform such as:
A chef –  you can go out there and get the perfect chef hat and a pretty apron for your cat to wear. And in case you're planning on taking pictures, do not forget to add a spatula in the frame!
A police officer – you can get a navy blue or black uniform with a badge and cap to make it look serious.
A professor – make your cat look like a professor by making it wear a tie and putting those classic nerdy round framed glasses on its nose.
Once you have plenty of outfits for you cat, you can start thinking about different ways to accessorize it and glam your cat up. Cute hats, fedora, sunglasses, chains, anklets, the list is endless. You can make your cat wear matching outfits and jewelry too. Like owner, like pet. Sounds nice, doesn't it? To give you more outfit ideas we have rounded up 20 funniest outfits for cats. Check them out!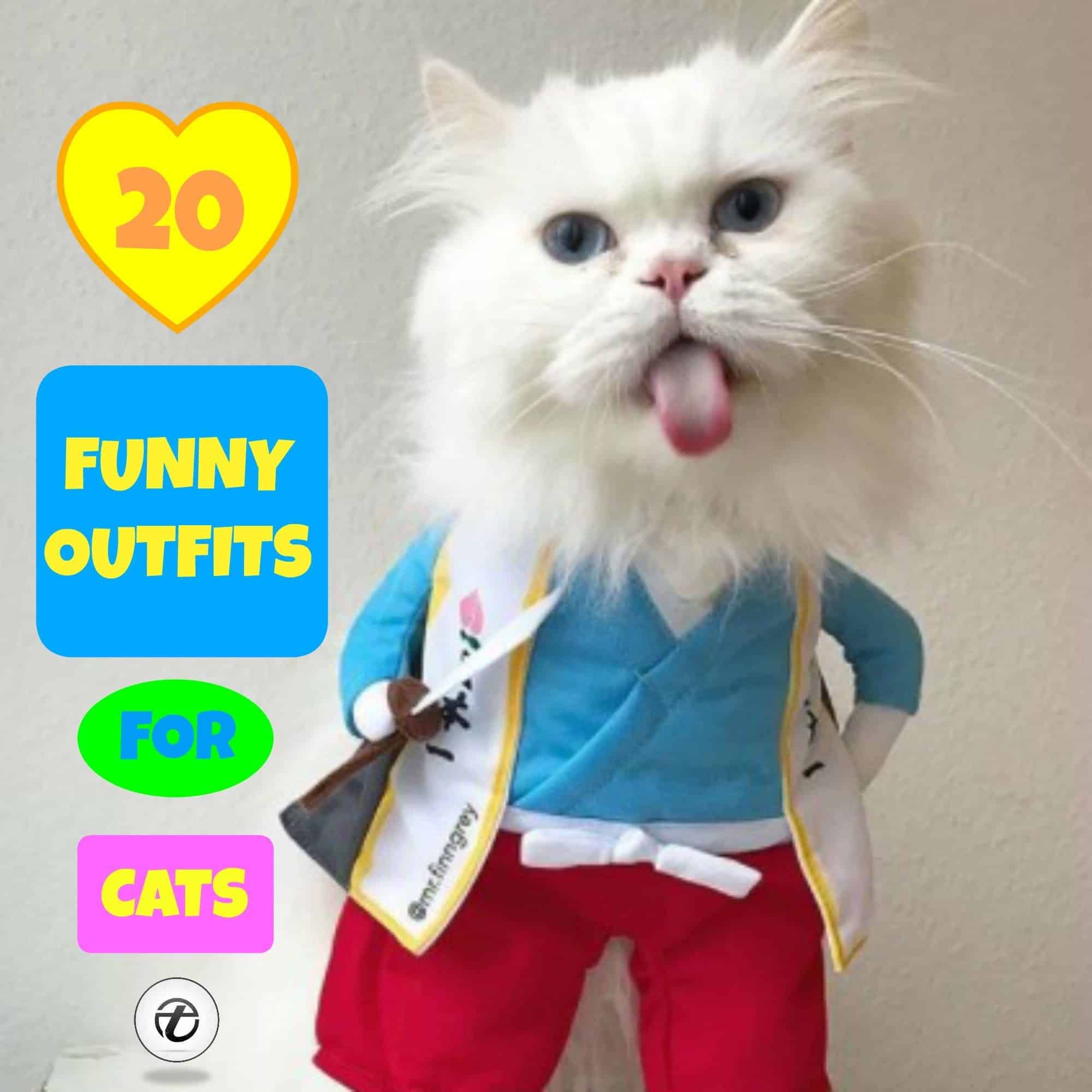 ↓20 – Cute Accessories For Cats
Who doesn't like dolling up their pets? Check out these super cool glasses and and a cute jewelry piece with the cat's name on it! Here are 20 Most Funny Clothes for Dogs.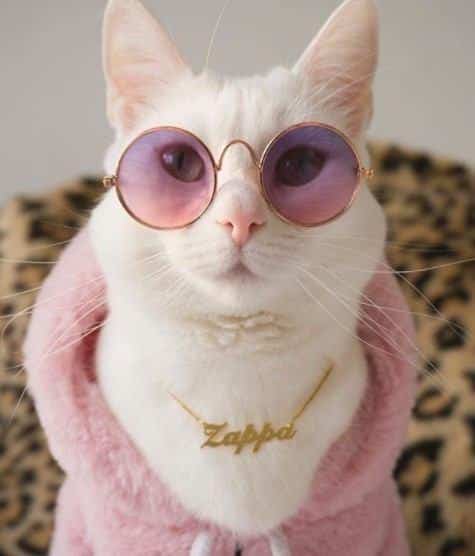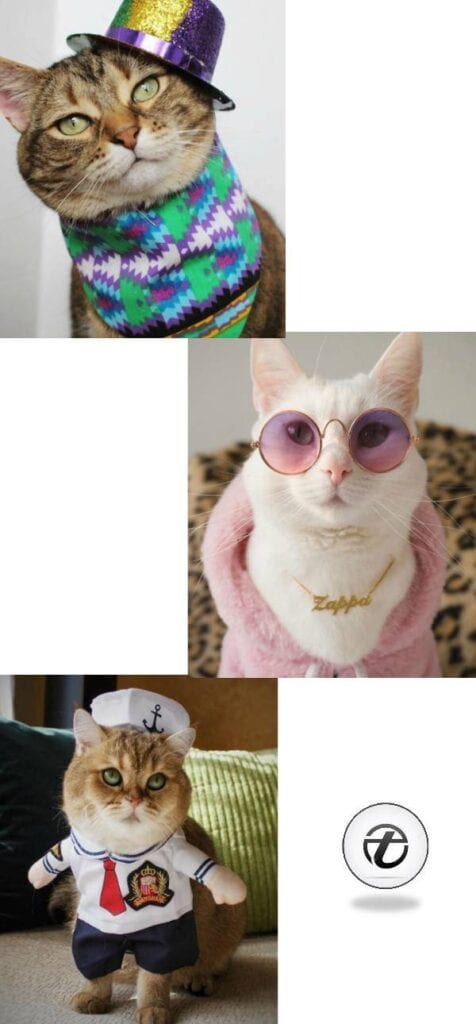 ↓19 – Police Costume For Cats
Now this is one bold outfit for you to dress up your cat in! This police hat, uniform and the cat's serious expressions make one funny combo!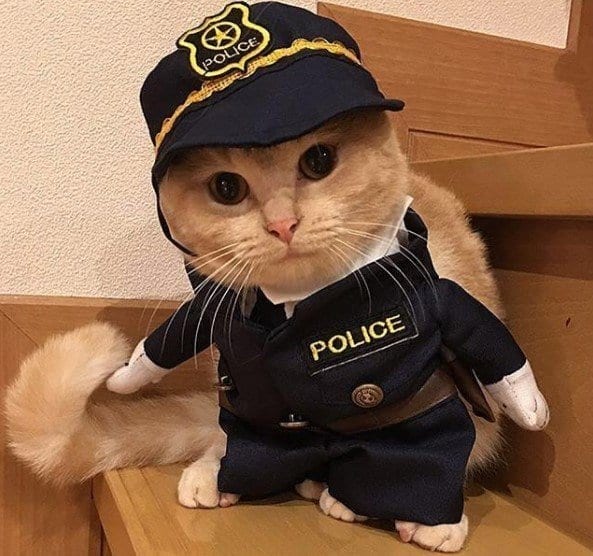 ↓18 – How To Dress Your Cat Like A Doctor
Get your cat dressed up in blue scrubs and a white overall (that you can either buy or stitch yourself) and your cat is ready to go save lives!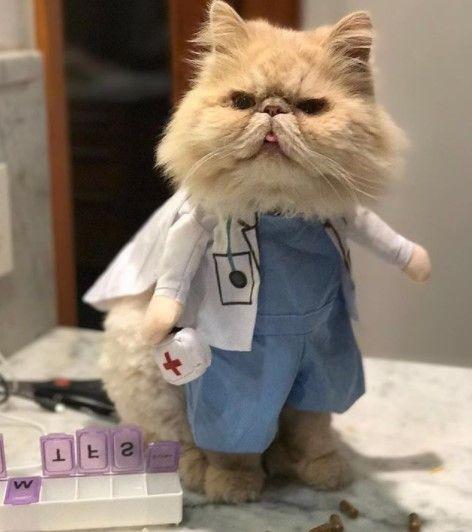 ↓17 – Bumble Bee Outfit For Cats
Make your cat look cuter with a buzzing bumble bee black and yellow costume! You can also add a black hat with yellow pom-poms to complete the look.
↓16 – Adorable Scarves For Cats
Another way to dress up your cat is to simply get a pretty designed scarf for your cat that can be worn all year round!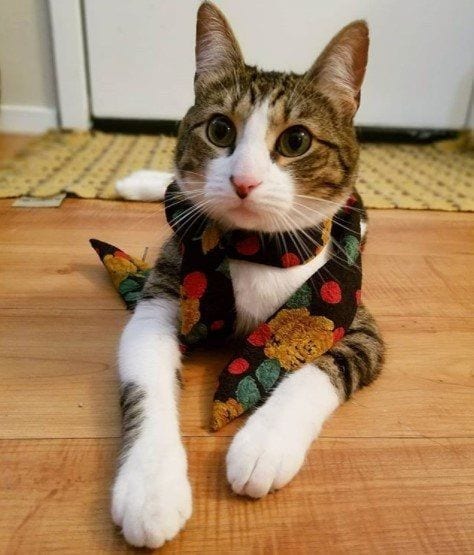 ↓15 – Stylish Bandana For Cats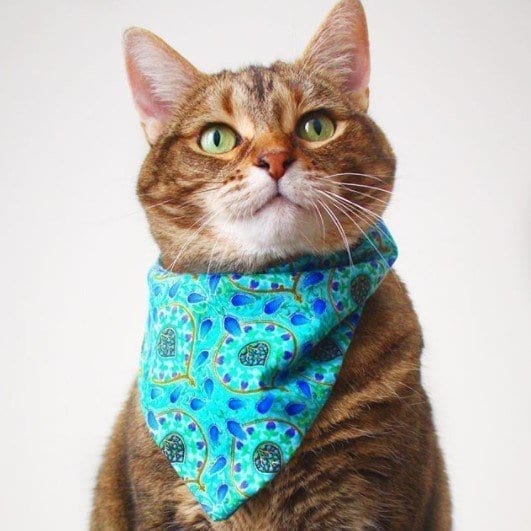 ↓14 – Cat Costumes DIY
This chef attire makes one funny outfit for cats! All you have to do is simply get a white cloth and stitch it into a chef hat, with a printed border.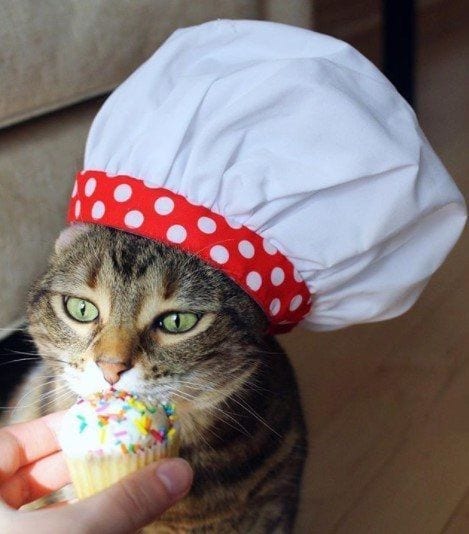 ↓13 – Funny Party Outfit For Cats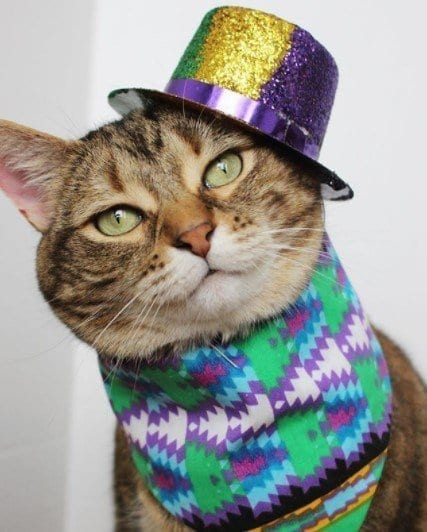 ↓12 – Cats Winter Fashion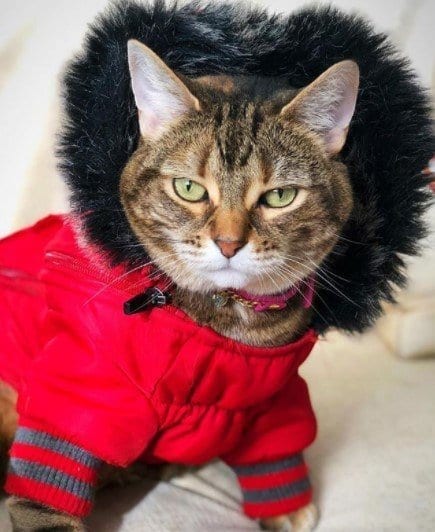 ↓11 – Formal Tux For Cats
If you need formal outfits for formal occasions, so do your cats! This cat outfit with a black and white tux and a hat is absolutely funny!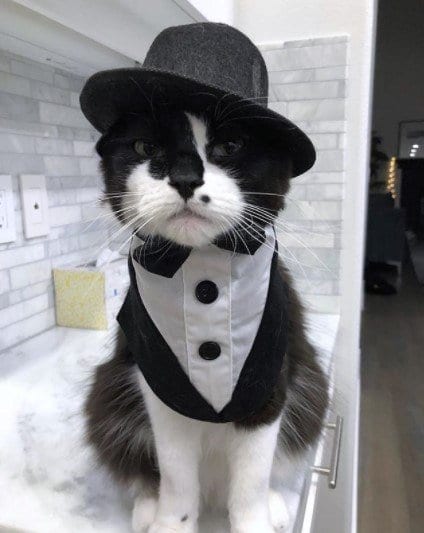 Via
↓10 – Woolen Hat For Cats
You can make a cute hat yourself for your dearest cat such as this one!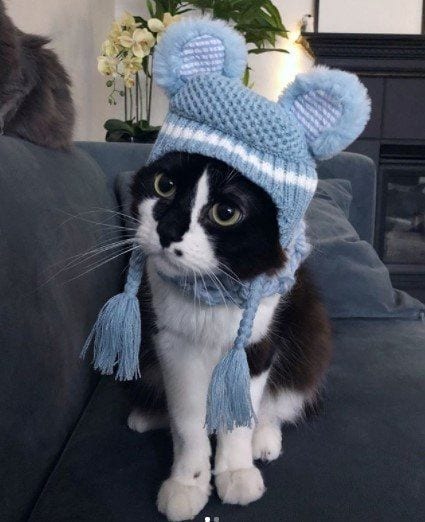 Via
↓9 – Funny Nerdy Outfit For Cats
Nerdy glasses are in trend for cats as much as they are for their owners! How funny and cool is this outfit with a tie, collar and glasses?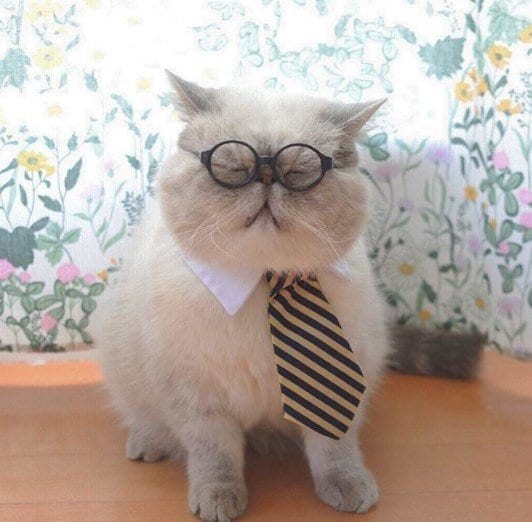 Via
↓8 – Unicorn Costume For Cats
This unicorn outfit will make you want to go out there and get a similar one for your cat right now!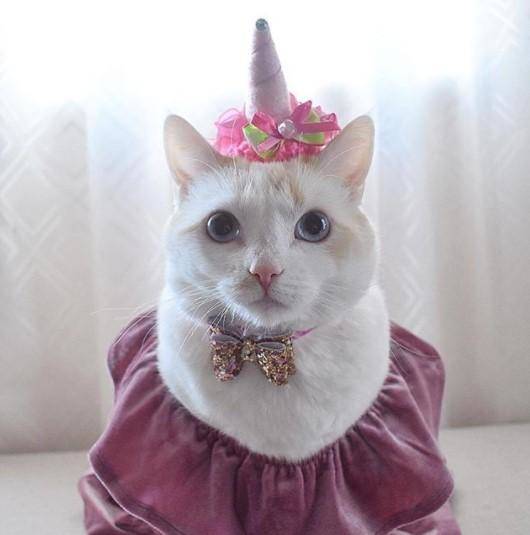 Via
↓7 – Japanese Attire For Cats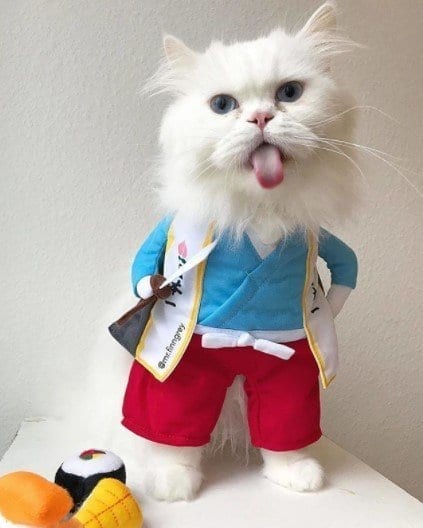 Via
↓6 – Adorable Sheep Costume For Cats
In winters, you can keep your cat cozy in a super duper cute sheep costume that will totally melt everyone's hearts!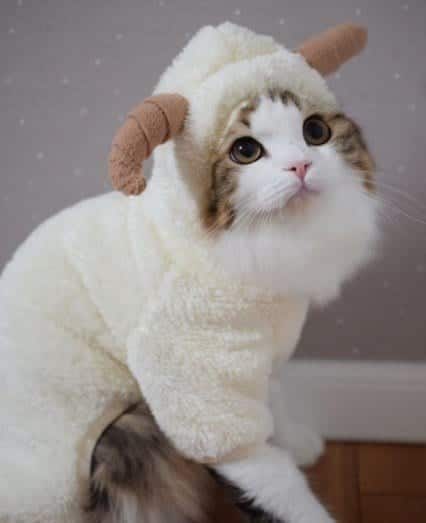 Via
↓5 – Chinese Princess Outfit For Cats
You just wont be able to resist laughing at this one! Check out this cute little cat looking like a Chinese princess! Also have a look at these 20 Christmas Costumes For Cats.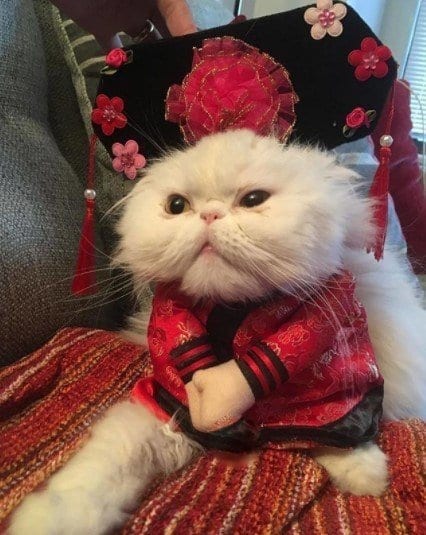 Via
↓4 – How To Dress Your Cat Like A Minion
Know what's cuter than a minion? Your own cat looking like a minion! Dress it up in a minion costume and watch it steal all the attention!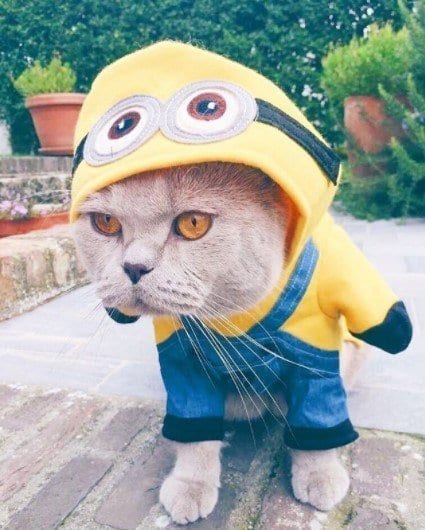 Via
↓3 – Racer Costume For Pets
Whether you just want to play dress up with your cat or actually take it to a race, this costume is absolutely perfect!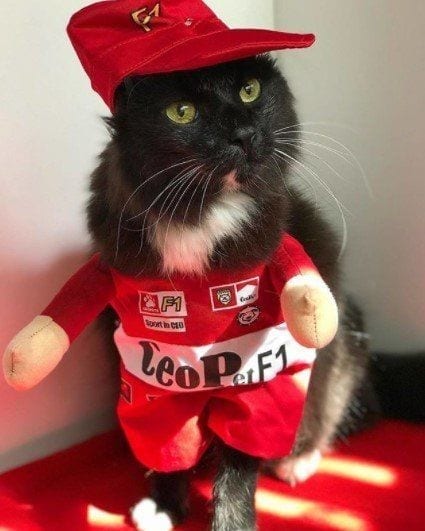 Via
↓2 – How To Dress Your Cat Like A Sailor
Isn't this outfit the funniest? You can dress your cat in a sailor costume with a cute tie and badge and don't forget the hat!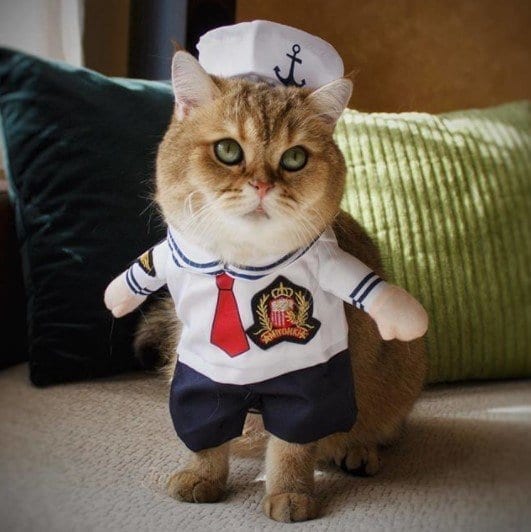 Via
↓1 – Funny Cat Christmas Outfit
Everybody loves dressing up on Christmas and so do your cats! You can find a variety of Christmas hats, sweaters and other cute accessories to make your cat stand out!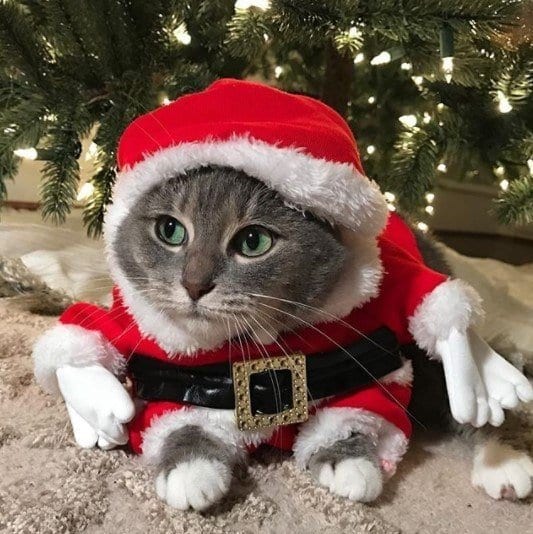 Via
We hope that this article gave you some interesting ideas for you to dress up your much loved cat. Have lots of fun dressing your cat up and don't forget to give us your feedback in the comments section!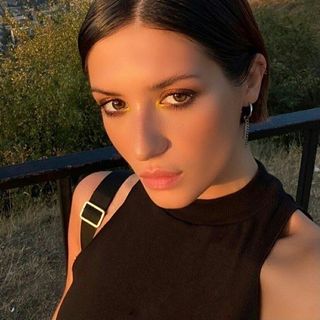 Avid reader and Fashionista. London Based freelance lifestyle editor