Creative Handbags Collection – We often do experiments with our looks and try different outfits but we can also experiment with our accessories to look different. So, if you are bored of carrying your same old typical handbags and want something unique and crazy then we bring this exceptional and strange handbags collection. These handbags are really funky, crazy, and weird. So you can get your unique outfit idea from this collection which offers a variety of strange and unusual handbags.
What Are Some Unique Handbags?
There are a lot of creative and unique things around us. And talking about the fashion world, creativity is not limited to dresses and shoes only. There are so many accessories that can completely change our look and handbags are one of them. Trying out unique handbags can uplift your look. So, ditch your boring and basic bags and clutches and go with the innovative ones. From animal-shaped bags to the ones for book lovers, we have covered all kinds of strange and unique handbags in this article, so scroll down and pick your favorite one.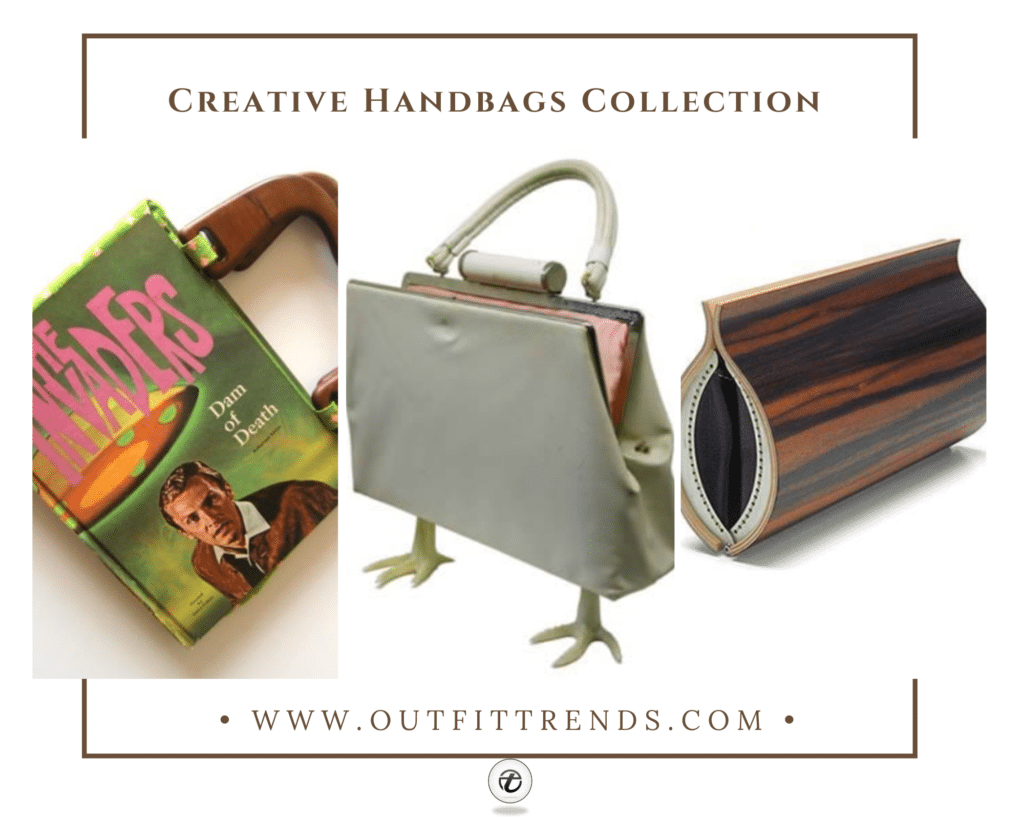 Do's And Dont's For Strange Handbags
Try to avoid carrying strange handbags to formal events like business meetings and others.
Don't just carry any handbag with any outfit, try to match and see which goes well with your look.
Amazon is a great place to find unique bags of your choice. They have a variety of different and creative handbags and clucthes as well.
10 – Crazy Handbag With Legs
I bet you have never seen a bag with legs. It looks normal until you notice those little legs. It made us laugh and appreciate the creativity at the same time. So, yes if you are daring and crazy enough, then try this out.
9 – Keyboard Handbag
If you are bored of carrying your old and typical handbag then try this funky keyboard handbag which is really weird and fresh and it will catch the attention of people around you. The fun fact is that it is made from the real keys of a keyboard. It is a very unique design and can be styled with different outfits.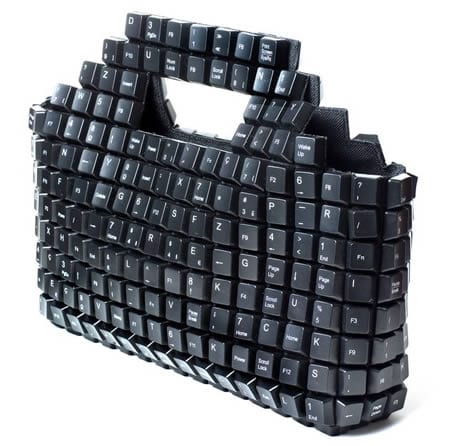 8 – Animal Handbag
Animal lovers can get their favorite animals turned into cute handbags. They look adorable and prove to people that you are a true animal lover. You can get them customized with your own preferences for designs, colors, and of course your preferred animal. Some of the ideas for cute handbags are monkeys, crocodiles, and chickens.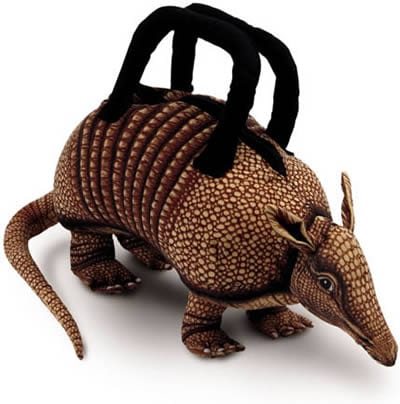 7 – Chicken Handbag
This Chicken handbag is very unique and funky The only concerns presented in this stylish handbag are the non-adjustable handles and the fact that it looks like it's made out of porcelain. It's especially perfect for all those chicken lovers.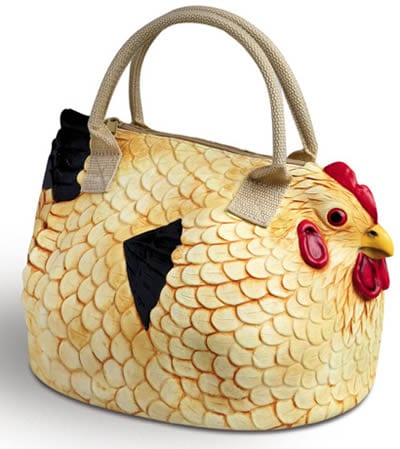 Women Cute Chicken Animal Style Shoulder Handbag $20.99
6 – Frog Bag
5 – Wooden Clutch
Wooden clutches are not so strange as compared to other bags in our collection but this one is for those people who don't want to go with much creativity but still want a touch of uniqueness in their style. This bag is elegant and beautiful in its own way and it can add a classy look to your overall style. It goes nicely with formal looks as well.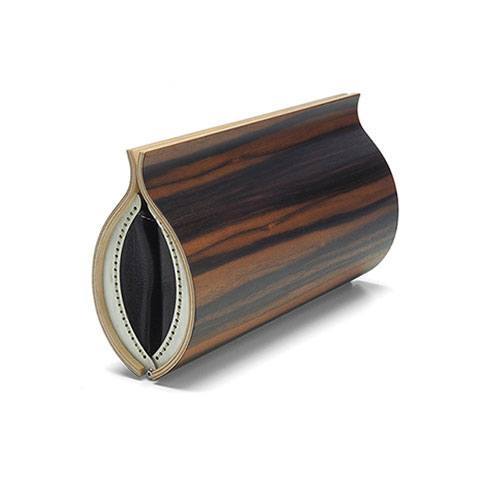 Vintage Wood Pattern Clutch with Bow $29.95
4- Book Bag
Nothing can be a more ideal gift for bookworms than this book-shaped handbag. Or else if you are a book lover, you should definitely try your hand at this design once in your life. You can customize and get your favorite book turned into a bag. And also you will get the best feeling of carrying your favorite book with you all the time.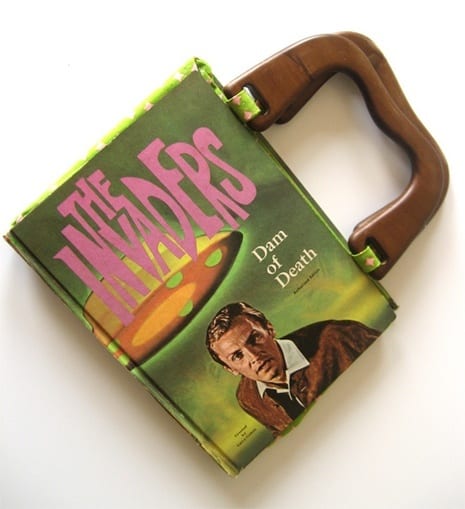 Book Themed Purse for Literary Lovers $79.00
3- Soccer Purse
We have got something for sports lovers as well. A round and innovative football-shaped handbag is enough to catch everyone's attention. This bag not only looks amazing but can also be very useful as it has a lot of storage space. The fun thing is that you can even make it by yourself from old footballs if you love DIY fashion.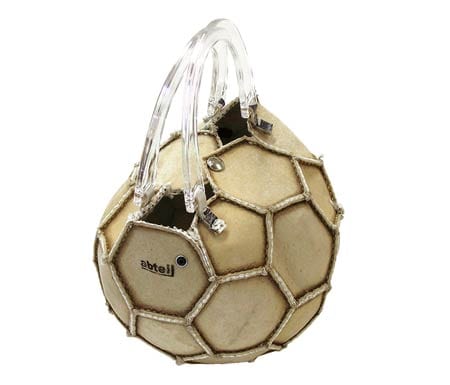 Basketball Soccer Ball Shaped Round Shoulder Bag handbag $49.99
2- Dog Handbag
All the dog lovers must be crushing over this small, adorable, and creative handbag. You can't ignore the fact that this will not only show your love and interest in pets but will also be a great accessory to add to your casual outfits. You can even customize the design and color as well of your choice.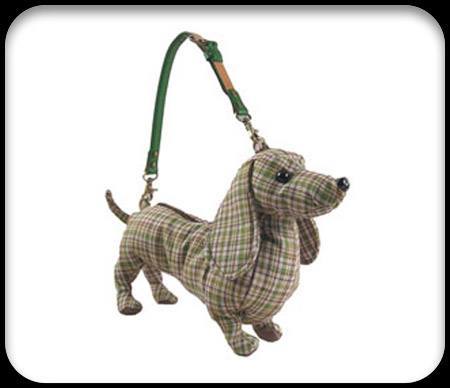 1 – Telephone Handbag
For all the lovers of old school and vintage looks, this bag is designed for you. You can add a fun touch to your outfits with this telephone bag. It looks super cute and creative at the same time.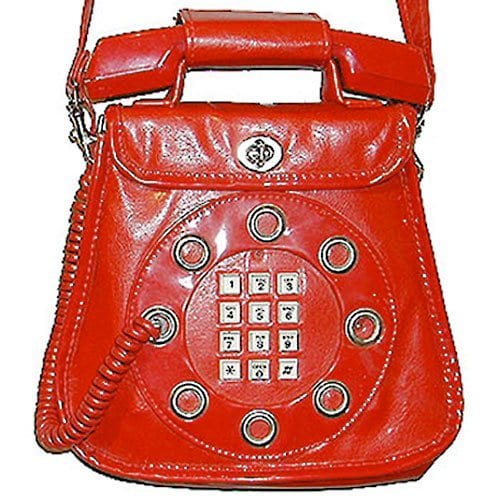 Women Telephone Shaped Leather Shoulder Crossbody Bag Handbag $39.0
Frequently Asked Questions
Q. What kind of handbags are in style for 2022?
Ans. Handbags can be defined as a must-have accessory for every girl's wardrobe. There are different kinds of innovations in handbags as well. Currently, small clutches, cross-body bags, bucket bags, and quilted bags are in fashion these days. Clutches are preferred for formal and party looks, while bucket bags are popular for their storage capacity.
Q. How to style creative and strange handbags with your outfits?
Ans. Strange handbags like these are not normal and can't be carried with any outfit. So, firstly pick your outfit, and then accessorize it according to the event. If you are going with a vintage look, you can pick the telephone or book-shaped handbags. Similarly, the different animal-shaped handbags can be styled with funky outfits. The wooden clutch is sophisticated and can be styled with formal as well as informal looks. So, there are different ways to style these handbags.
Q. What is the most popular handbag color?
Ans. Black and grey are the most popular colors for handbags as they can be paired with every color and every outfit. Then comes the white color which looks super classy and elegant. Apart from that, everyone has their own preferences for colors. Some like pastels while others like bright colors. So, go with whatever is your favorite color.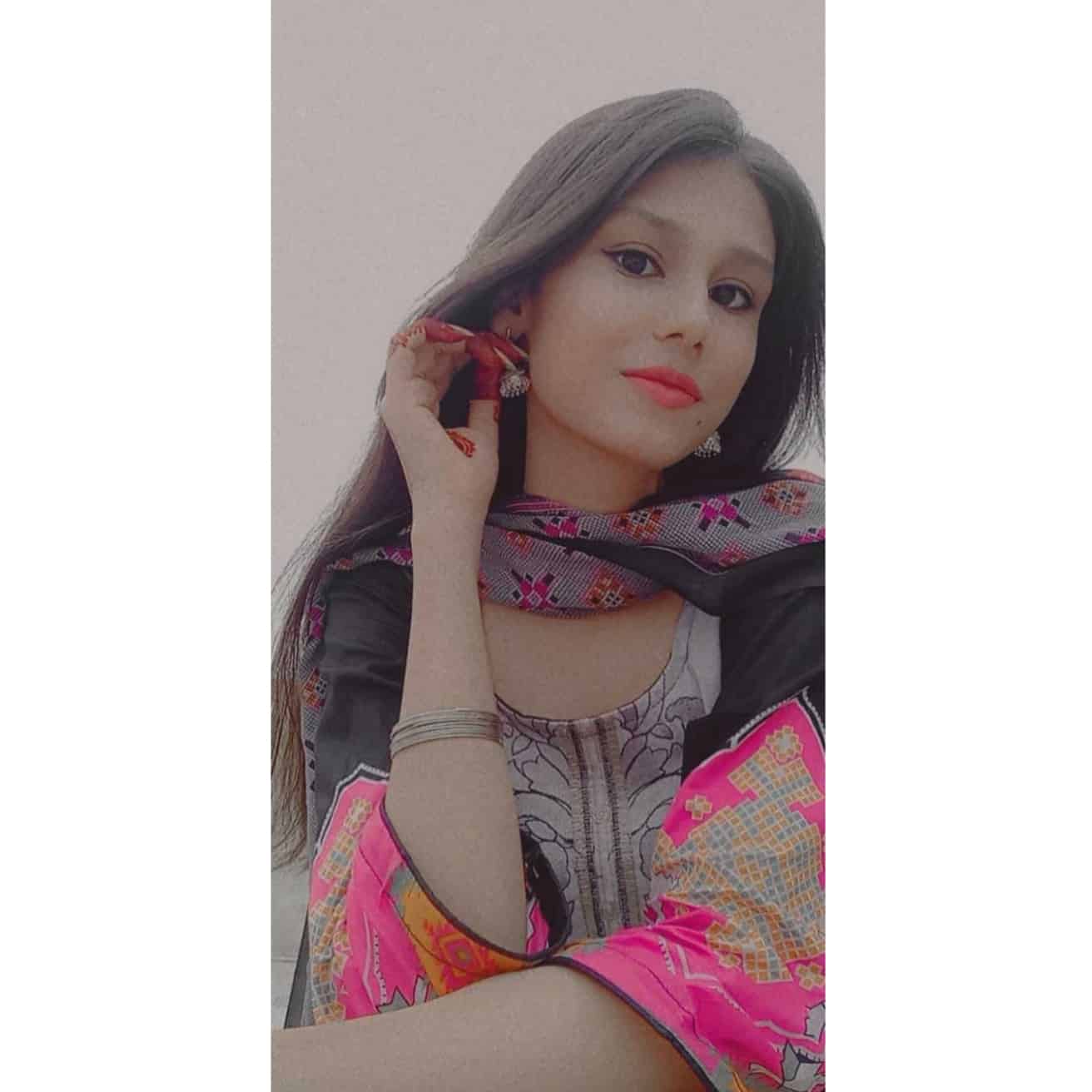 Yumna is an undergraduate business student and a freelance writer. Her life revolves around writing and reading. Being an introvert, she might not speak much but she can write for you as much as you want: )