Bollywood Celebrities Beach Outfits. Ever wondered how your favorite Bollywood actresses look when they go to the beach? How would the top Indian actresses in a bikini look like? They look gorgeous in their on-screen costumes, but what about real life? What do they wear to their beach vacations? You'll be getting all these answers today.
We have compiled for you the latest images of the top Indian celebrities as they go to the beach for a walk or with their families. All of them look hot in their chosen outfits and will surely leave you wanting to go to the beach right now!
Bollywood Inspired Beachwear
It is pretty evident that there's no better way to spend your vacations but on a beach. And it seems like our Bollywood actress loves spending time on the beach with their families and friends. Our concern here is, what do they wear to the beach? Or what swimsuits and beachwear are their favorite. After doing thorough research, here are a few do's and don'ts that we have learned from our divas.
Never wear socks to a beach; you don't want sand inside them after all.
Wear footwear like sandals etc. because you can easily take them off.
Joggers and sneakers are not a good choice if you want to play around and have fun in the water.
Don't wear fabric like velvet to the beach because it will take forever to brush off specks of sand out.
Make sure you have a pair of polarized sunglasses that can withstand harsh sun rays.
Go for flowy outfits as they look much better than fitted clothes.
If you are going for bath suits or bikinis, then make sure they are of the perfect size.
Don't accessorize too much.
Wear a waterproof watch or keep it at home.
Always remember to put on sunscreen.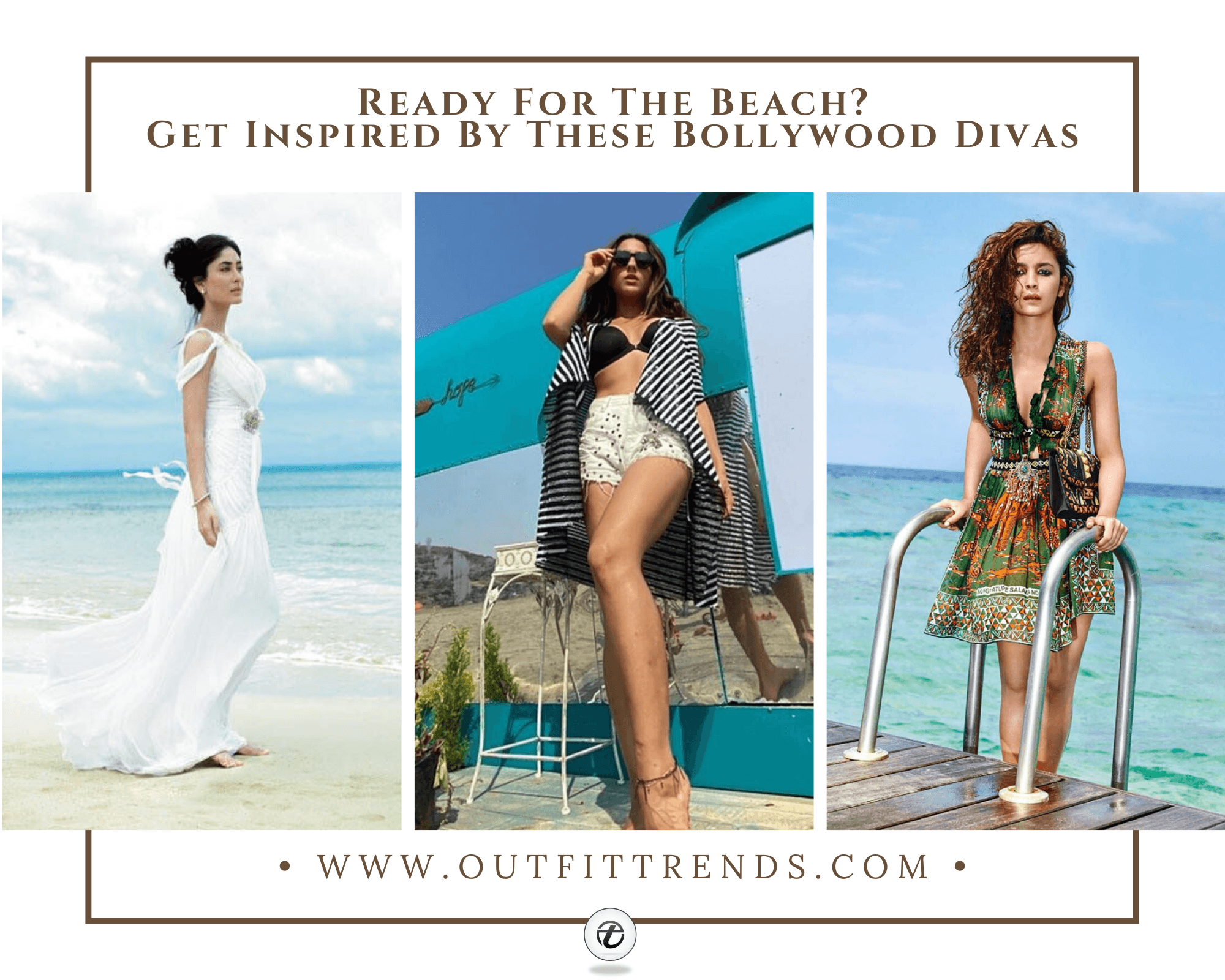 ↓ 40 – Radhika Apte's Simple & Sleek Look
For a casual, fun-filled day out at the beach, all you need is a comfy tee, shorts and a top bun. You should also have a look at these Navratri Outfit Inspiration From Bollywood Actresses.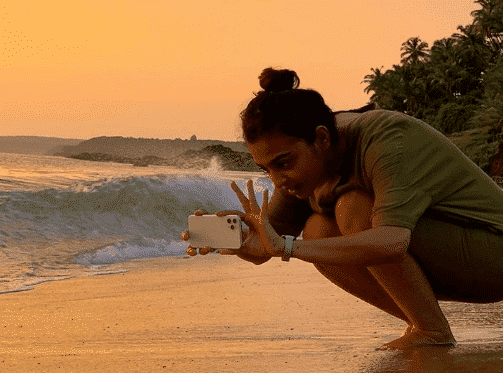 ↓ 39 – Disha Patani's Monokini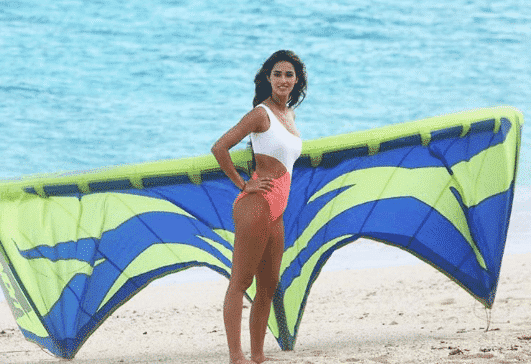 ↓ 38 – Malaika Arora's Crochet Swimsuit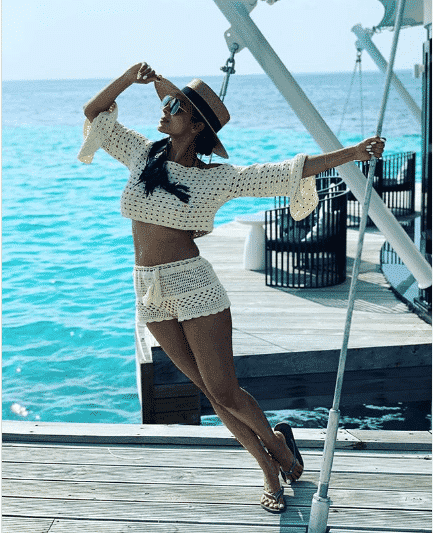 ↓ 37 – Sara Ali Khan's Sunkissed Beach Photoshoot 2020
Sara Ali Khan was seen at the beach wearing a black bralette with white shorts and she covered it up with a matching striped shrug.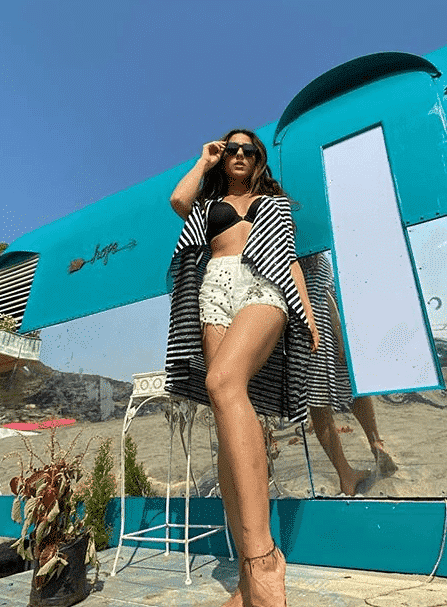 ↓ 36 – Parineeti Chopra In A Cute Swimsuit
Parineeti Chopra is a talented Bollywood actress, and her fashion sense is totally on point. We love the way she dressed up in a black and white bra, along with black panties. She looks thrilling in her beach look.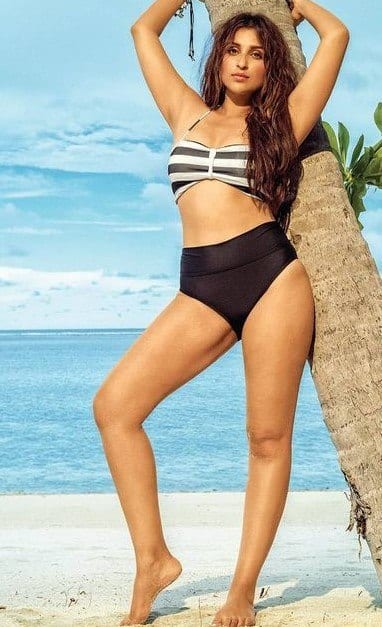 via
↓ 35 – Nia Sharma Enjoying At The Beach In A Blue Skirt
Nia Sharma decided to go all feminine and cute for her beach look. She soaked the sun by the side of the beach in a black Calvin Klein sports bra paired with a blue tulle skirt. The way she is embracing her natural hair and enjoying the view is just adorable.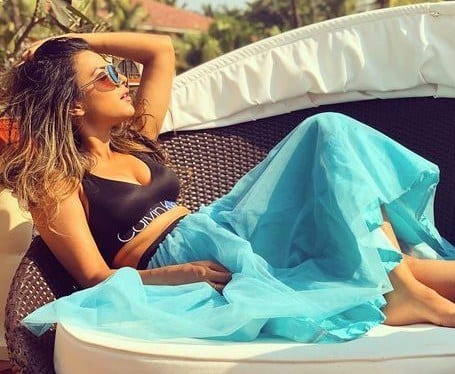 ↓ 34 – Karishma Tanna's Beach Outfit
Karishma Tanna never fails to impress her with her cute clothing. For her beach look, she opted for a black and white maxi outfit with criss-cross detailing that's all flowy and have high slits. She paired it up with white sneaker shoes, which is a new idea. She brushed off her look with pink lipstick and shades. Love her simplicity!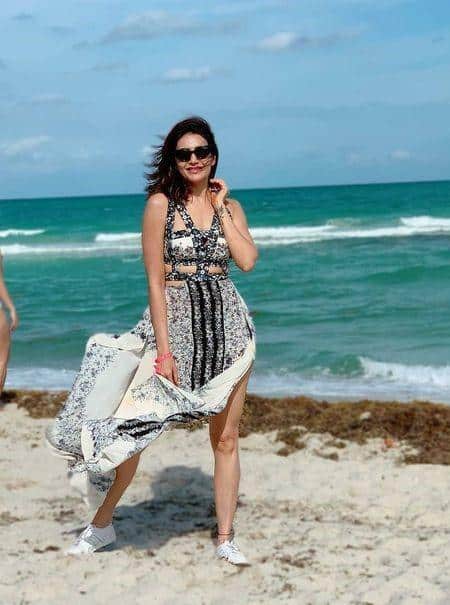 ↓ 33 – Alia Bhat In A Green Mini Dress At Beach
Alia Bhatt is a mesmerizing beauty. Have a glance at her wild beach look. She went for a sleeveless green printed mini dress that is featuring a plunging neckline. She accessorized her outfit with a vibrant cross-body bag and went for dark makeup. Her long and curly hair made her entire look thrilling.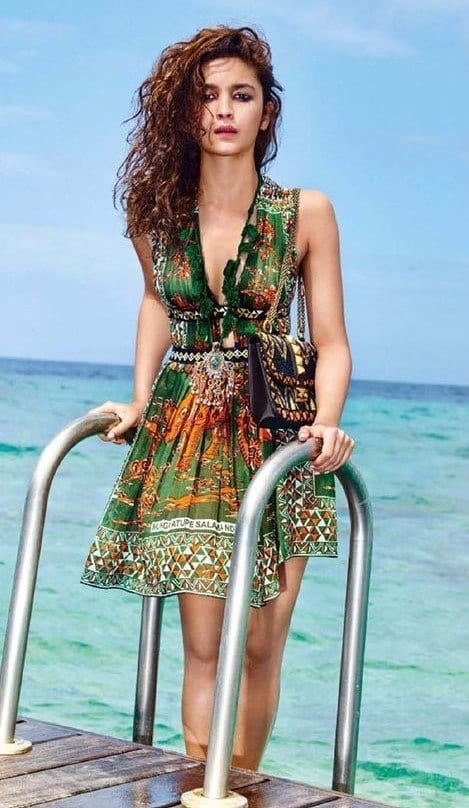 ↓ 32 – Hina Khan's Best Beachwear
Hina Khan is one of the most famous Bollywood actresses. Many people remember her from her drama serial, "Ye Rishta Kya Kehlata hai." Well, have a look at how different and beautiful Hina Khan looks in her beachwear. She went for a striped crop top with front button detailing and paired it up with a striped mini skirt. She polished off her look with plastic strappy sandals, hat, and shades.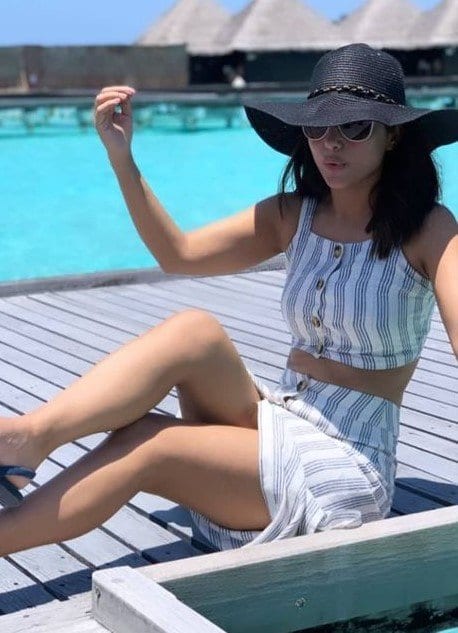 Forget the on-screen Akshara and keep looking at the off-screen version of her. Here's another captivating beach look of hers in which she went for a multi-colored striped outfit. She paired it up with shimmery beige loafers and natural hair with no makeup.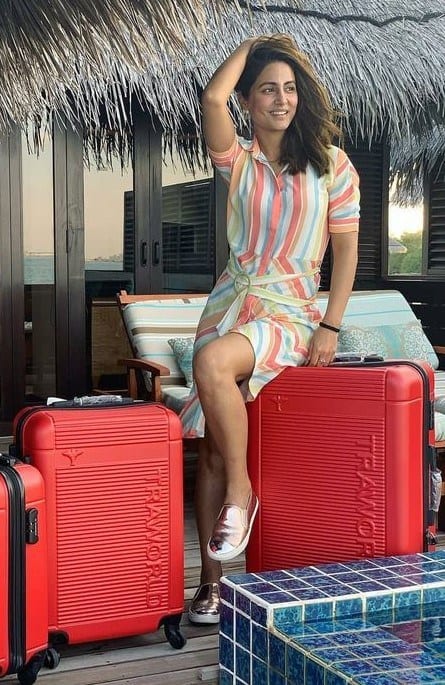 ↓ 31 – Jacqueline Fernandez White Beachwear
You've probably seen Jacqueline Fernandez in almost all sorts of outfits. But what about her in a swimsuit? Check out the way she dressed up in a white dress with black ribbon detailing and zip closure. She paired her enthralling outfit with white slippers and went for dark makeup. We love her look. She proved that white is a great color to wear on the beach.
↓ 30 – Karishma Kapoor's Beachwear
Karishma Kapoor is an elegant beauty. She always dresses up in outfits that reflect her decent personality. For her beach look, she opted for a digital printed black and white mini dress featuring puffy sleeves. With her this outfit, she went for open hair and bold lips. She polished off her look with cool sunglasses. Here are Stylish Indian Street style Fashion Ideas For Women.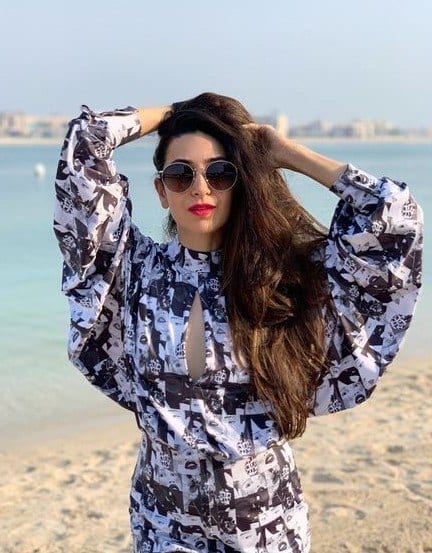 ↓ 29 – Modest Beachwear Outfit
Everyone's sense of style is different, and we can see a considerable versatility amongst Indian Actresses and their fashion sense. Some of them opt for sheer outfits for beachwear. Some of them go for swimsuits, and others choose cute flowy maxi outfits.
But have you ever considered modest beachwear? Something like this Bollywood diva is wearing? A light green knotted top with white high waist pants! Love the way she accessorized her look with a chunky necklace and silver strappy sandals.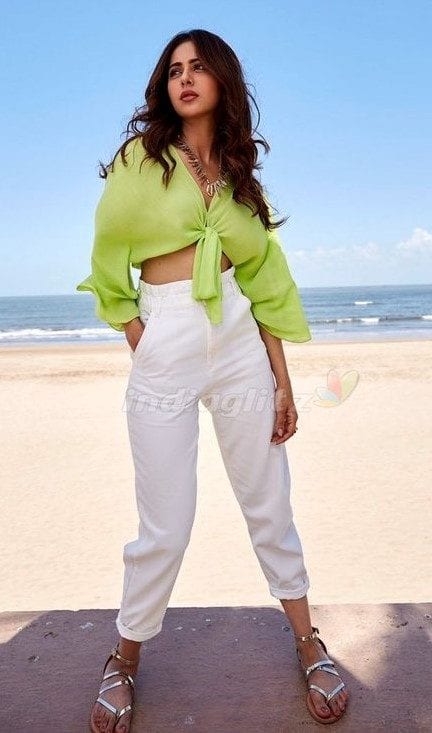 ↓ 28 – Denim Shorts Outfit
Many of you might think that denim is not a good choice for beachwear. But Indian actresses believe the other way around. Bollywood diva Hina khan went for white denim shorts and paired them up with a white cotton shirt. Love the way she wore her hair in a bun. Her silver hoops polish off her look perfectly!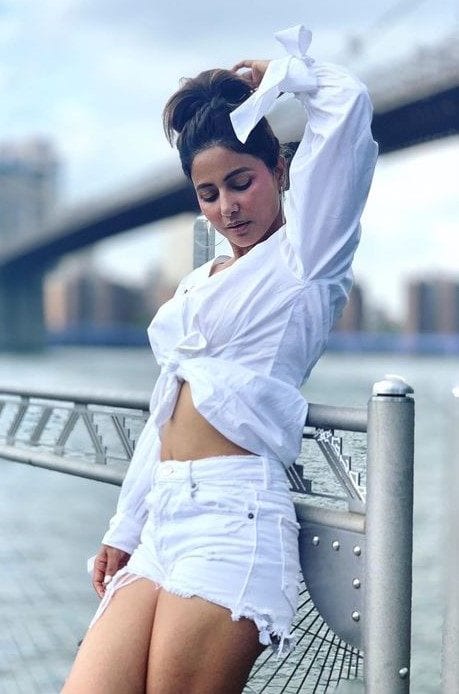 ↓ 27 – White Open Slit Outfit
Katrina Kaif is undoubtedly the Bollywood queen. Every single outfit that she wears becomes a trend. People love following her. And we are sure that you'll love her beach look as well. She didn't opt for any ordinary swimsuit and went for a white unique open slit full-length dress. She accessorized her look with a statement necklace, chunky bracelets and anklets. What a fierce lady!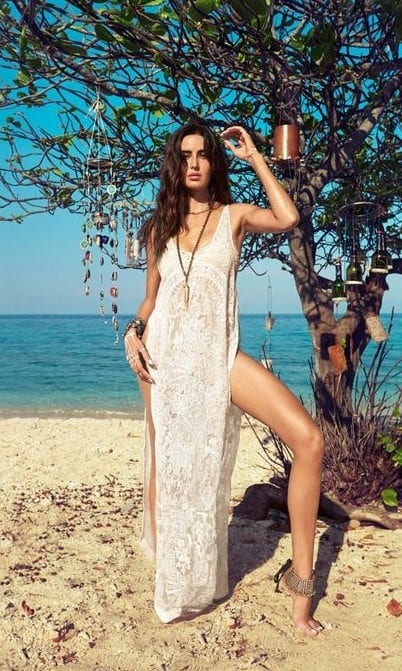 ↓ 26 – Anaya Panday On Dubai Beach
Anaya Panday went for a totally stunning and unique look. She opted for an all-black outfit, which is rarely seen on a beach. Anaya stunned in this black one-shoulder crop top and high slit button black skirt with button closure.
Love the way she accessorized her outfit with a silver choker and golden hoops. There is no way you can keep your eyes off her captivating shades. You can try out something similar next time you plan to visit the beach. Feminine and bold!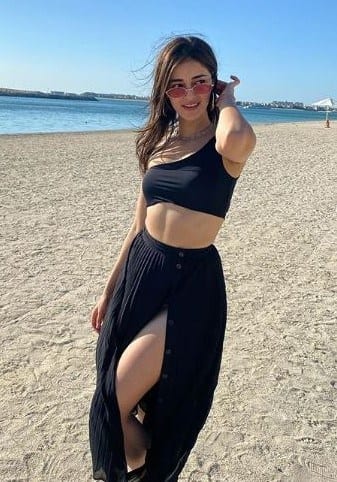 ↓ 25 – Sonakshi Sinha
Sonakshi Sinha loves experimenting with her beach looks. Sometime's she is seen in an eye-catching swimsuit and sometimes in a casual tee shirt and shorts. She has made it obvious that a pee cap and shades are a must when you plan to visit the beach. Here are a few pictures of her where she is enjoying her vacations in the Maldives.

↓ 24 – Ileana D Cruz
Another Bollywood diva's enthralling Bollywood look! Ileana D Cruz went for a sleeveless all red maxi outfit, and we think it was a great choice. She stunned in her maxi outfit as she accessorized it perfectly with a grey clutch and shades.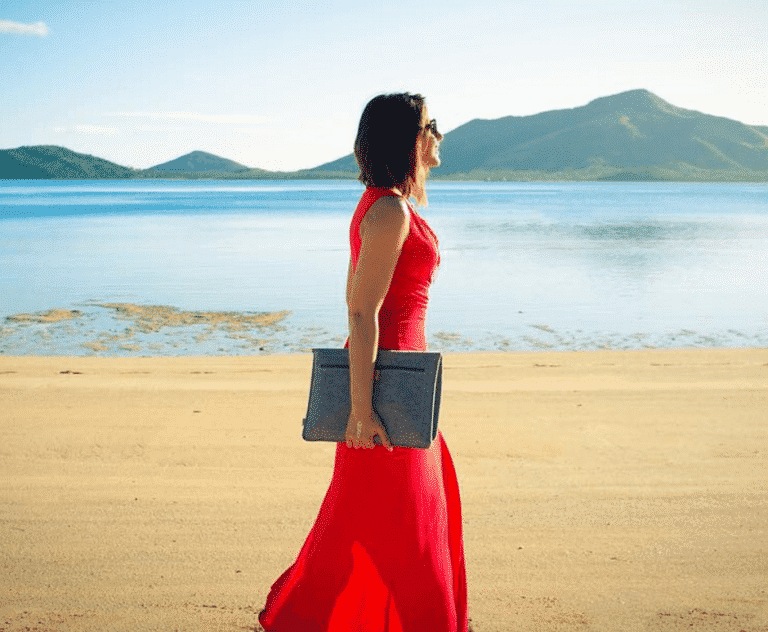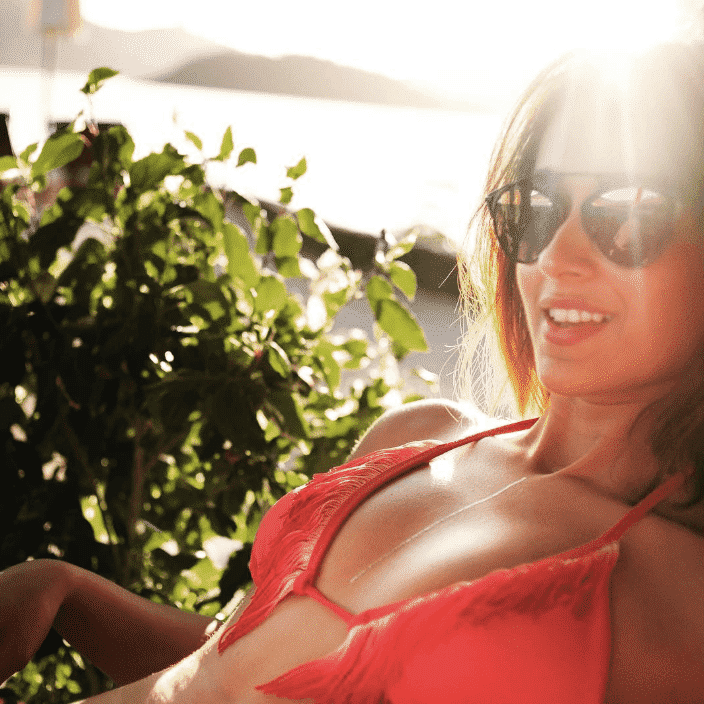 Here is another look of her in which she went all fierce. Love her strappy swimsuit and the way she has accessorized it with chunky accessories.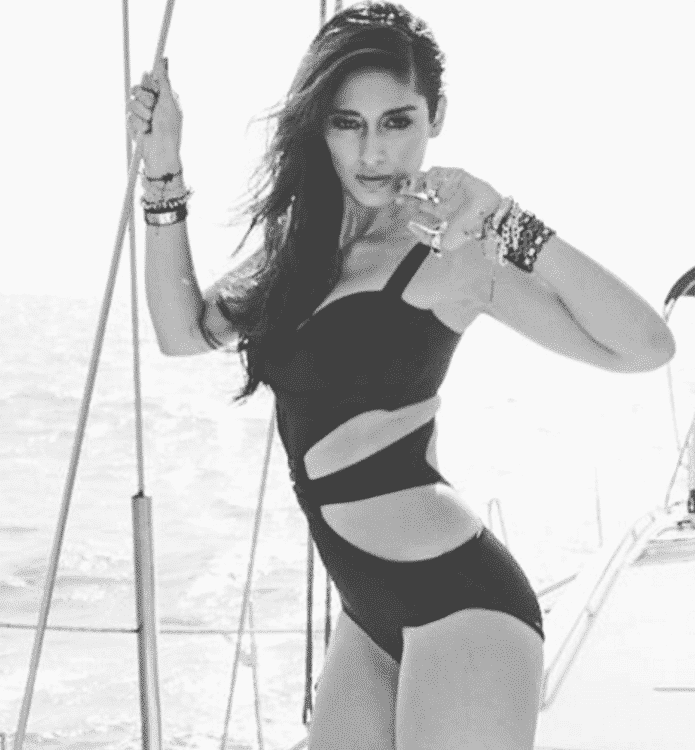 ↓ 23 – Nargis Fakhri
Nargis Fakhri looks like a dream in this all-white lacy ensemble! We adore the way she has accessorized her look with delicate jewelry. Her hair updo is undoubtedly worth copying!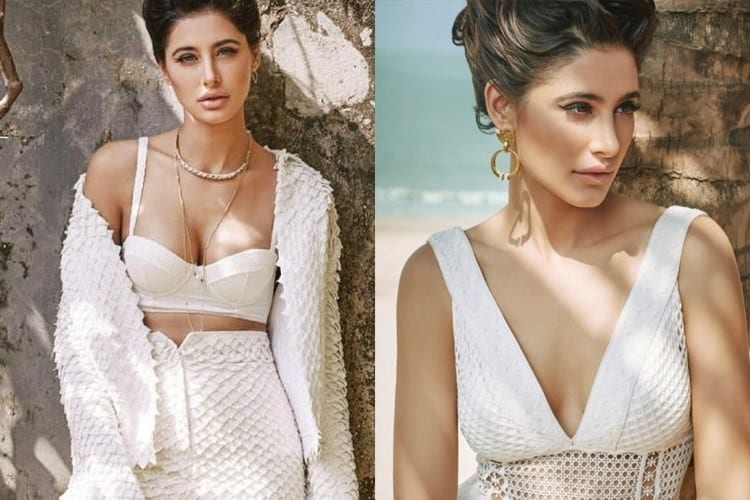 ↓ 22 – Lara Dutta
Here we see the very hot Bollywood actress and ex-Miss Universe, Lara Dutta, relaxing at the beach with her dogs. Her smile shows what a fun time she's having. She decided to keep her outfit casual chic by merely wearing her pajamas. These days you can go anywhere you want in your pajamas without people judging you. Moreover, comfort comes first! Here are some more ideas on Cute Outfits to Wear with Pajamas/PJs to Look Gorgeous.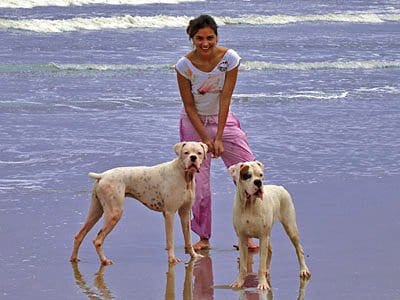 ↓ 21 – Aditi Rao Hydari
How gorgeous does Aditi look in this baby pink shirt and white shorts! There's nothing better than wearing shorts to the beach as they look hot and are super convenient, especially considering the beach activities. But with Winters just around the corner, wearing shorts won't be so easy, so you might prefer to wear leggings underneath them.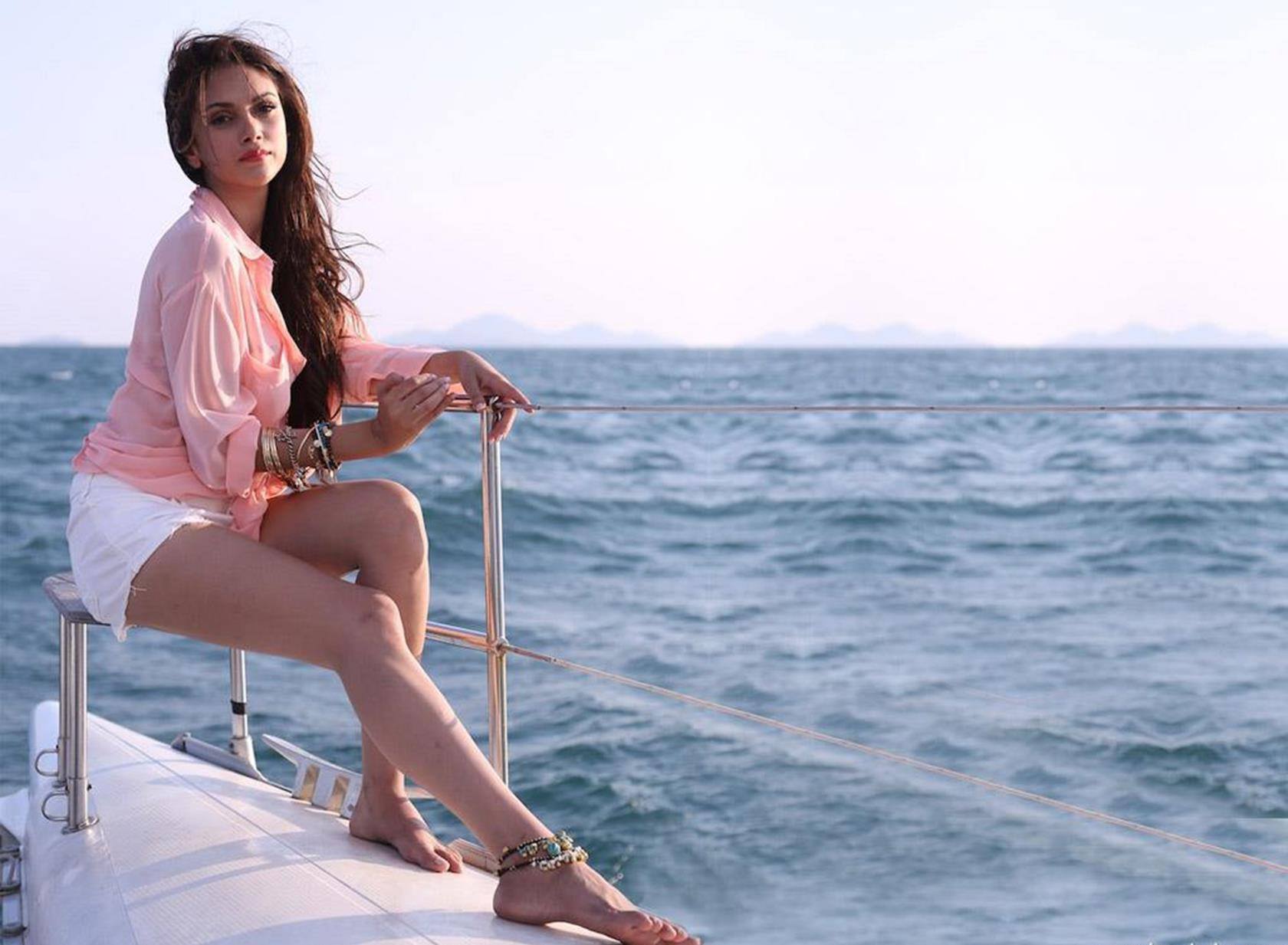 ↓ 20 – Surveen Chawla In Cute White Outfit
The actress known for her bold movies chose to keep it pretty simple and decent for the beach in a white tunic. You can opt for a similar tunic in different shades and cherish each and every moment at the beach.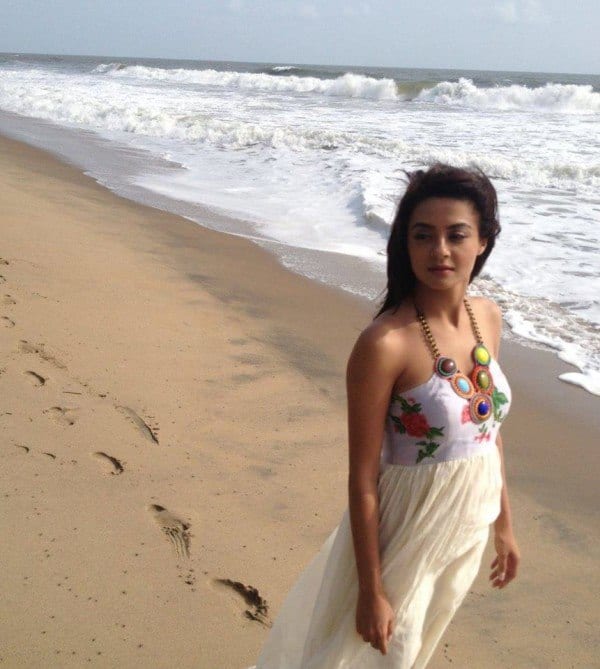 ↓ 19 – Lisa Haydon Enjoying On Beach
Lisa Haydon posing at the beach is just too cute. She also chose the perfect beach hairstyle: a ponytail! We definitely love her blue shorts and white lacy top.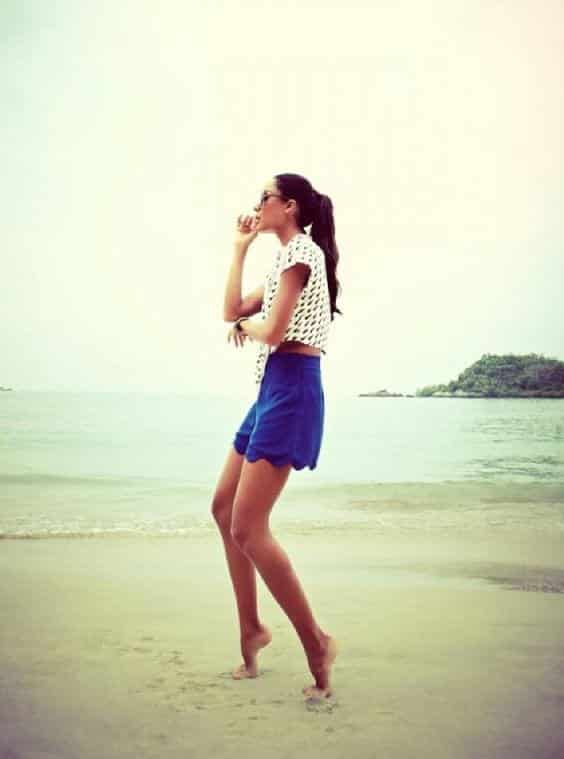 ↓ 18 – Kangna Ranaut In Modest Outfit
Kangana Ranaut here is giving us all major style inspiration for a winter beach look. She went for a red and white striped sweatshirt and paired it up with denim shorts. She was careful enough not to catch a cold and opted for leggings underneath her shorts.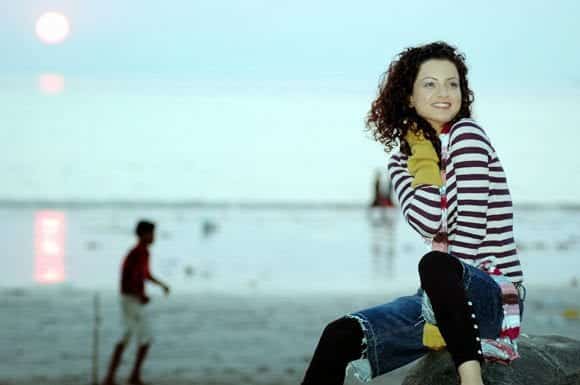 ↓ 17 – Jacqueline Fernandez's Thrilling Beachwear
Jacqueline Fernandez looks like the queen of beachwear. No one knows better beach look game better than her.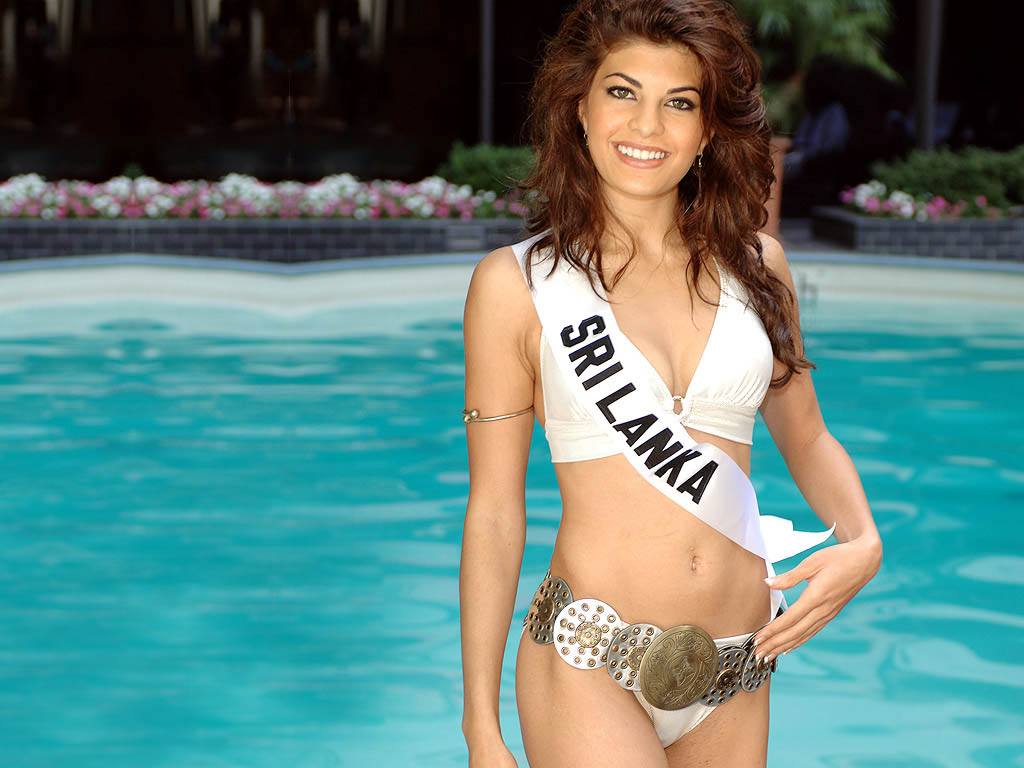 ↓ 16 – Shradha Kapoor's Cute Beach Outfit
Shradha Kapoor is one of the most lovely Bollywood actresses. And we can see the cute vibe reflecting through her outfit. Here she opted for a white maxi outfit and paired it up with blue stole. We adore the way she brushed off her look with a statement necklace and pink cross-body bag.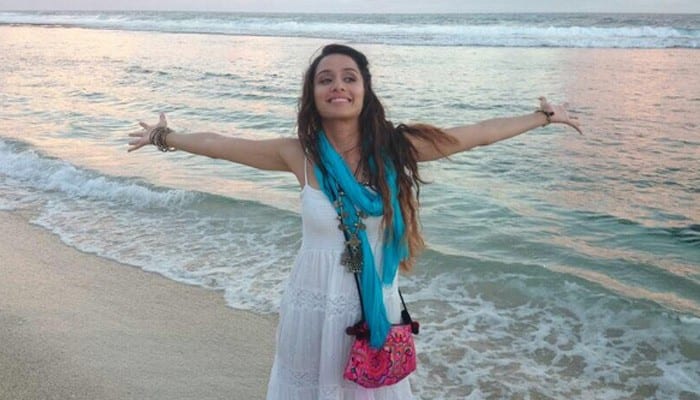 Via
↓ 15 – Sunny Leone's Thrilling Beachwear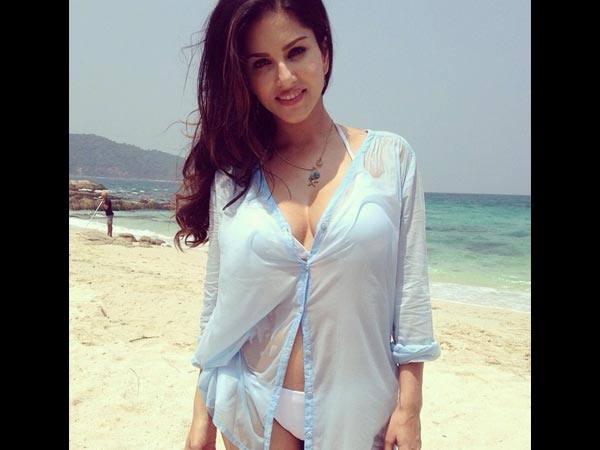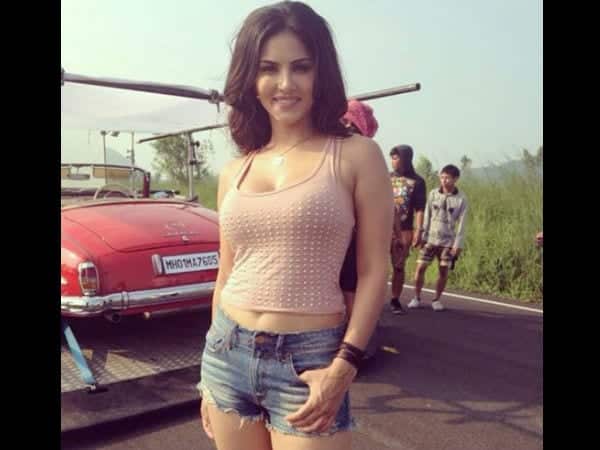 via
↓ 14 – Parineeti Chopra With Sania Mirza
Parineeti is hanging out at the beach with her BFF Sania Mirza. Her polka dot outfit looks comfy, chic, and fun. Sania Mirza's plain tunic is also a great choice in case you want a relaxed beach outfit.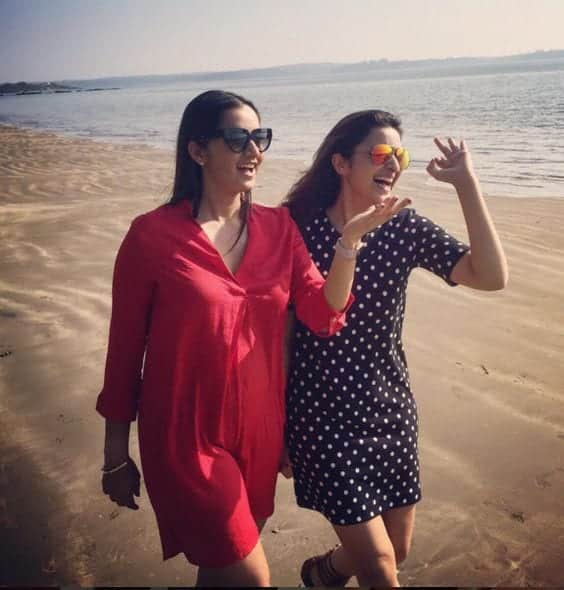 ↓ 13 – Bipasha Basu's Top Beach look
Bipasha and Karan Singh Grover's honeymoon was the cutest thing to see.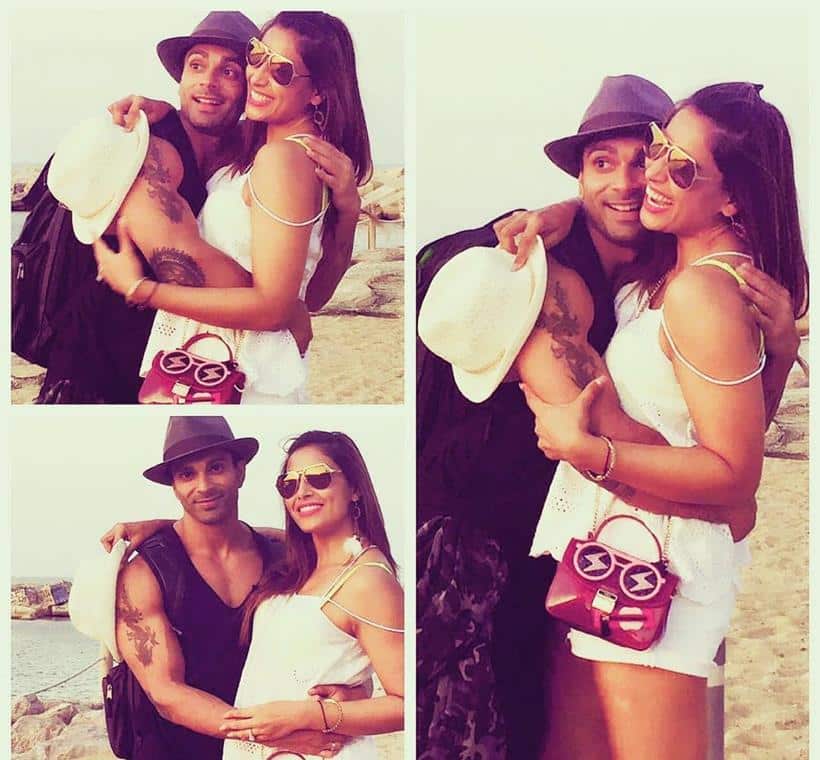 ↓ 12 – Shilpa Shetty In Cute Beachwear
Shilpa proves that Denim shorts are the best choice, no matter where you're going.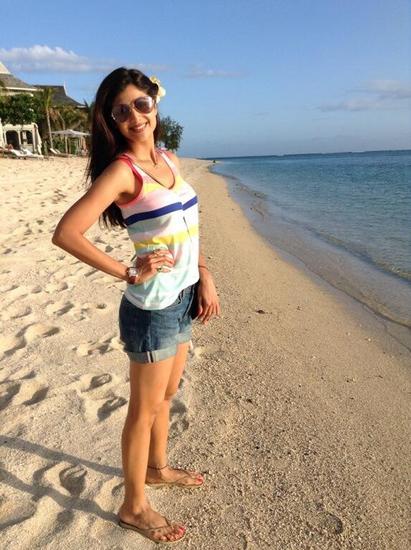 Via
↓ 11 – Katrina Kaif In Sizzling Swimsuit
Here is a picture of Ranbir Kapoor and Katrina Kaif, spending time together at the beach back when they were both together. Katrina went for a white bra and red panties.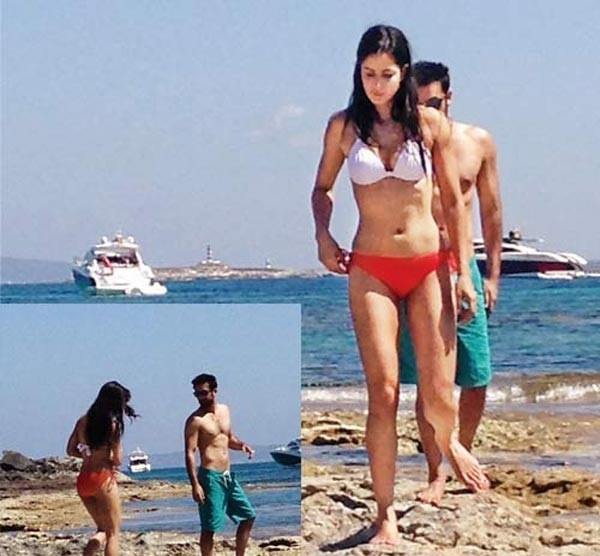 ↓ 10 – Twinkle Khanna's Beachwear
Twinkle Khanna celebrated Akshay's Birthday in September 2016 at the beach. She went for a blue denim top and white shorts.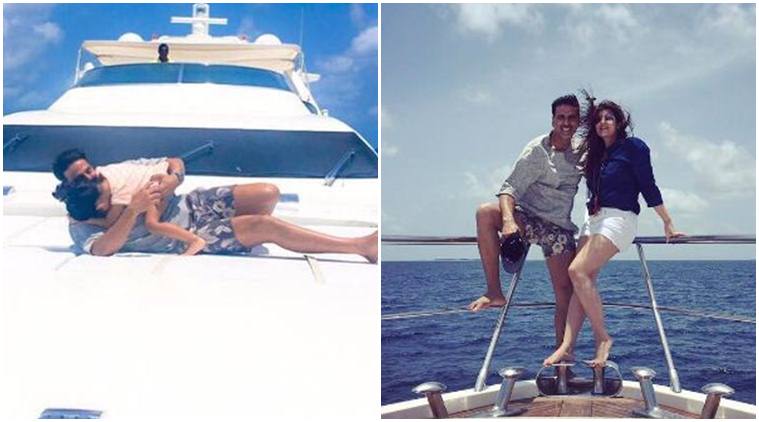 ↓ 9 – Madhuri Dixit With Her Family On Beach
Madhuri was seen spending Valentine's day with her family at the beach. She wore for a simple kurta along with jeans. Casual and fun family time is a must for everyone.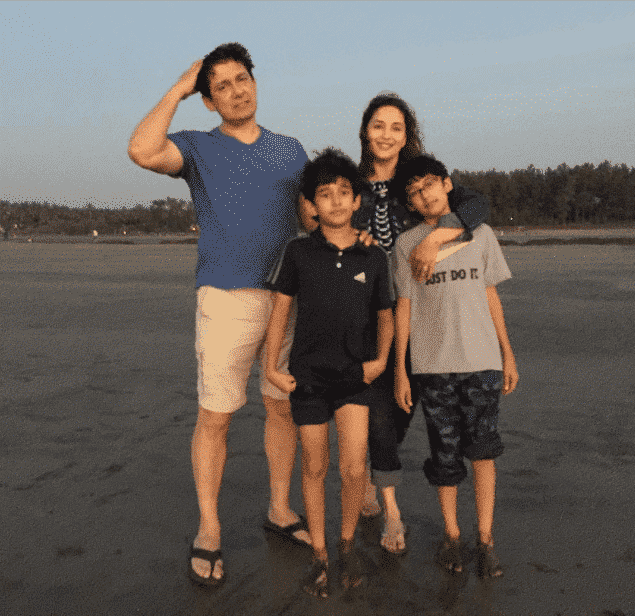 Via
↓ 8 – Sridevi With Her Family On Beach
We never imagined we'd get to see Sridevi in a swimsuit. But here she is, celebrating New Year with her family at the beach. She surely looked as young and in shape as her daughters.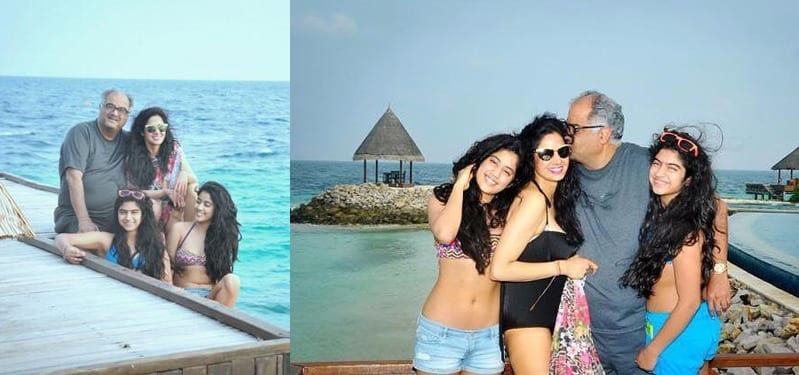 ↓ 7 – Priyanka Chopra's All-White Beachwear
Priyanka Chopra really enjoyed her time in all white outfit while shooting or Baywatch at the Miami beach.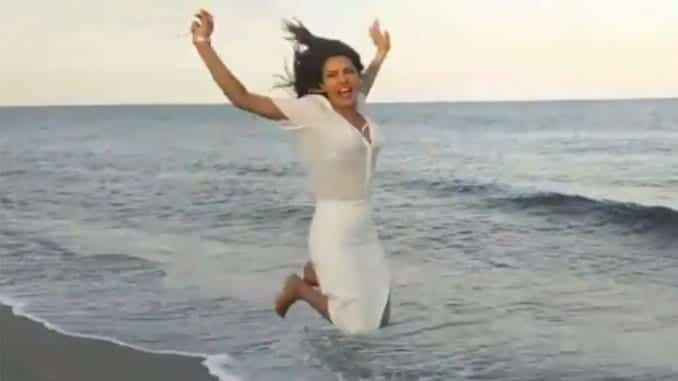 Via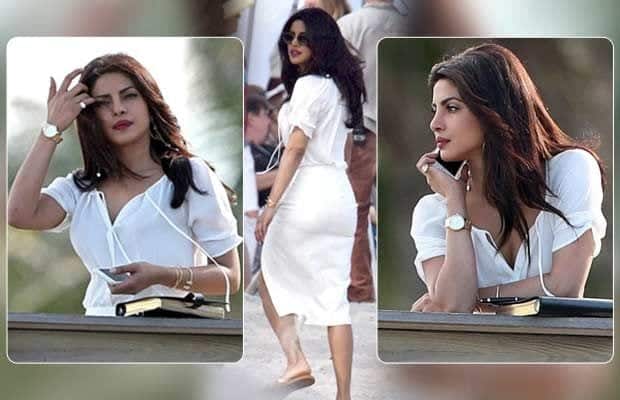 ↓ 6 – Anushka Sharma's Classy Beach Looks
Anushka looks drop dead hot in this black bikini. If you too are going to a beach party soon, then you can wear something similar to this.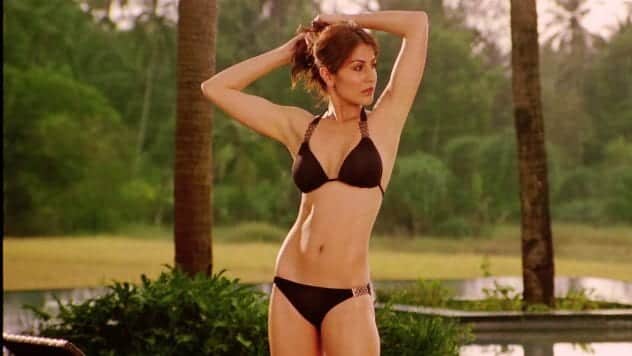 Here's a picture of Anushka and Virat, having a walk by the beach.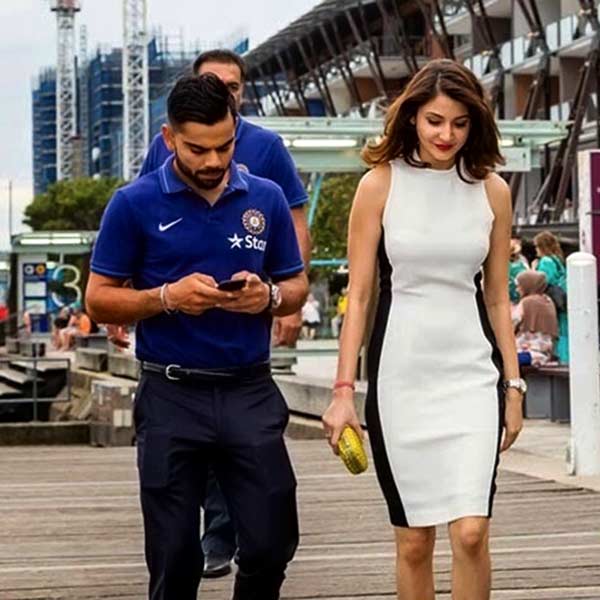 Via
↓ 5 – Aishwarya Rai With Her Family On Beach
The Bachchan family recently celebrated Abhishek's 40th birthday in the Maldives, and Aishwarya looked gorgeous as even in her long gowns and maxis.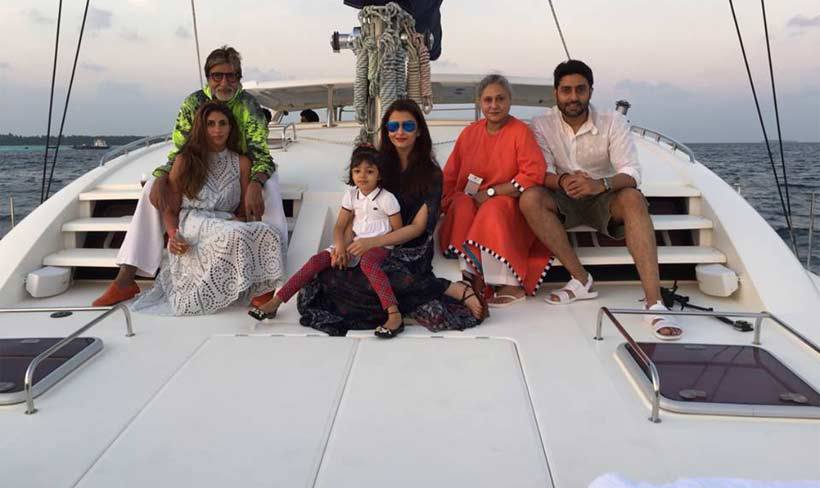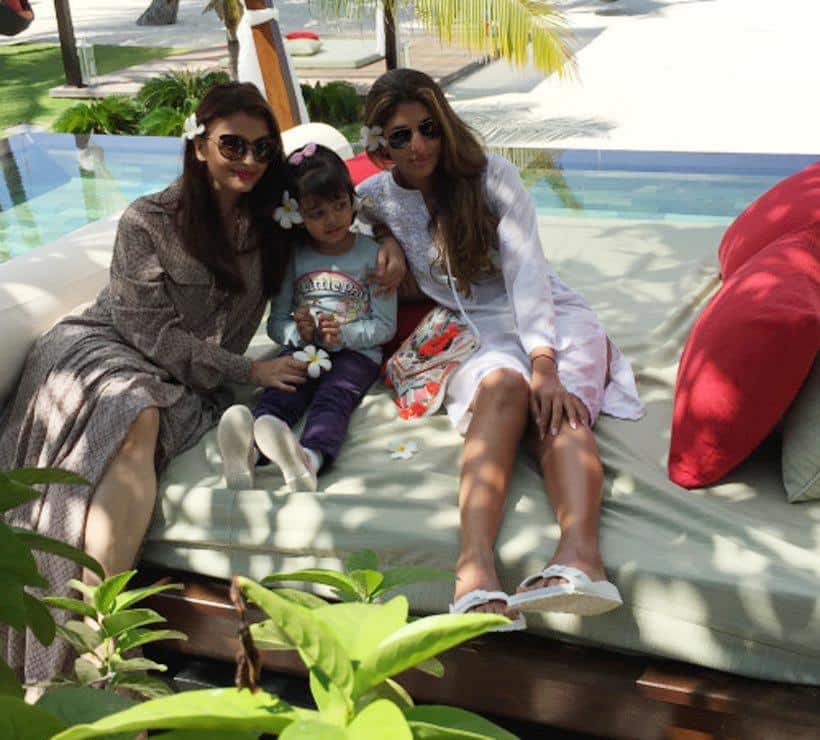 ↓ 4 – Kareena Kapoor With Saif Ali Khan In White Beachwear
Here is a picture of Kareena Kapoor and Hubby Saif Ali Khan on vacations at the beach in the Maldives.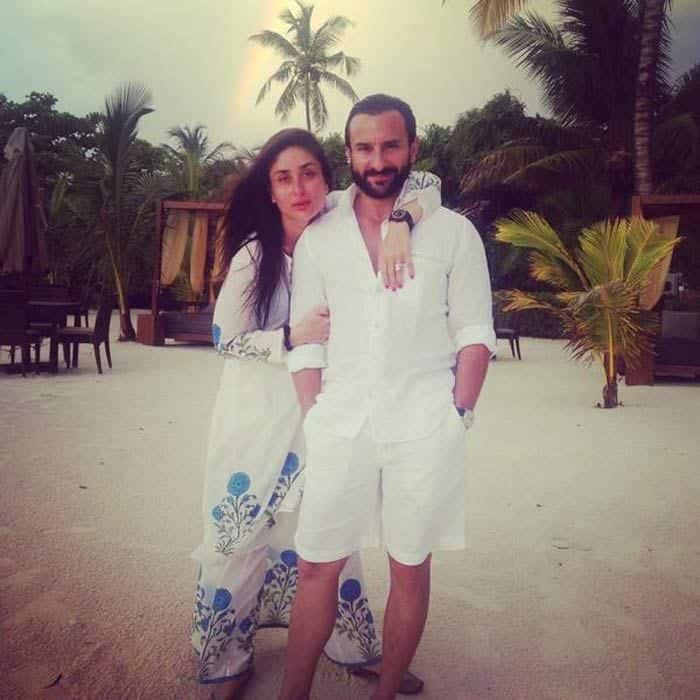 ↓ 3 – Sonam Kapoor's Beach Top
Sonam Kapoor recently shared on her Instagram account, some amazing pictures of herself at the beach and left everyone in awe.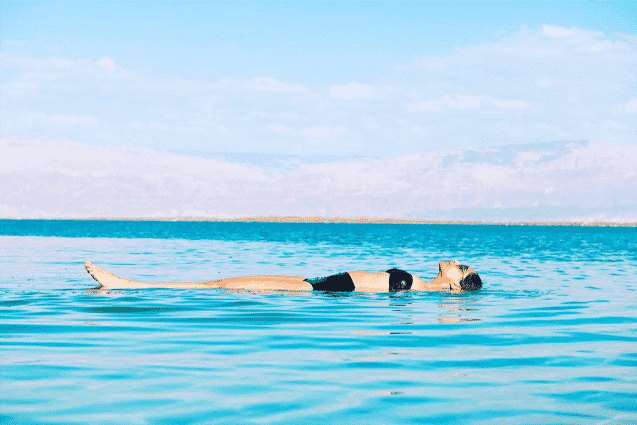 Via
Her all-white outfit is undoubtedly a dream!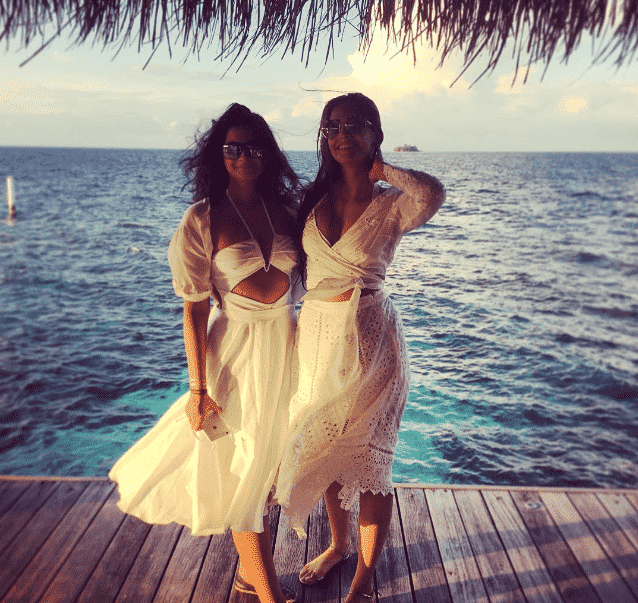 ↓ 2 – Deepika Padukone's Cute Swimsuit
Deepika brought cool boho vibes to her outfit by choosing from some great boho accessories. Her sunglasses, lip color, hairstyle are all right on point.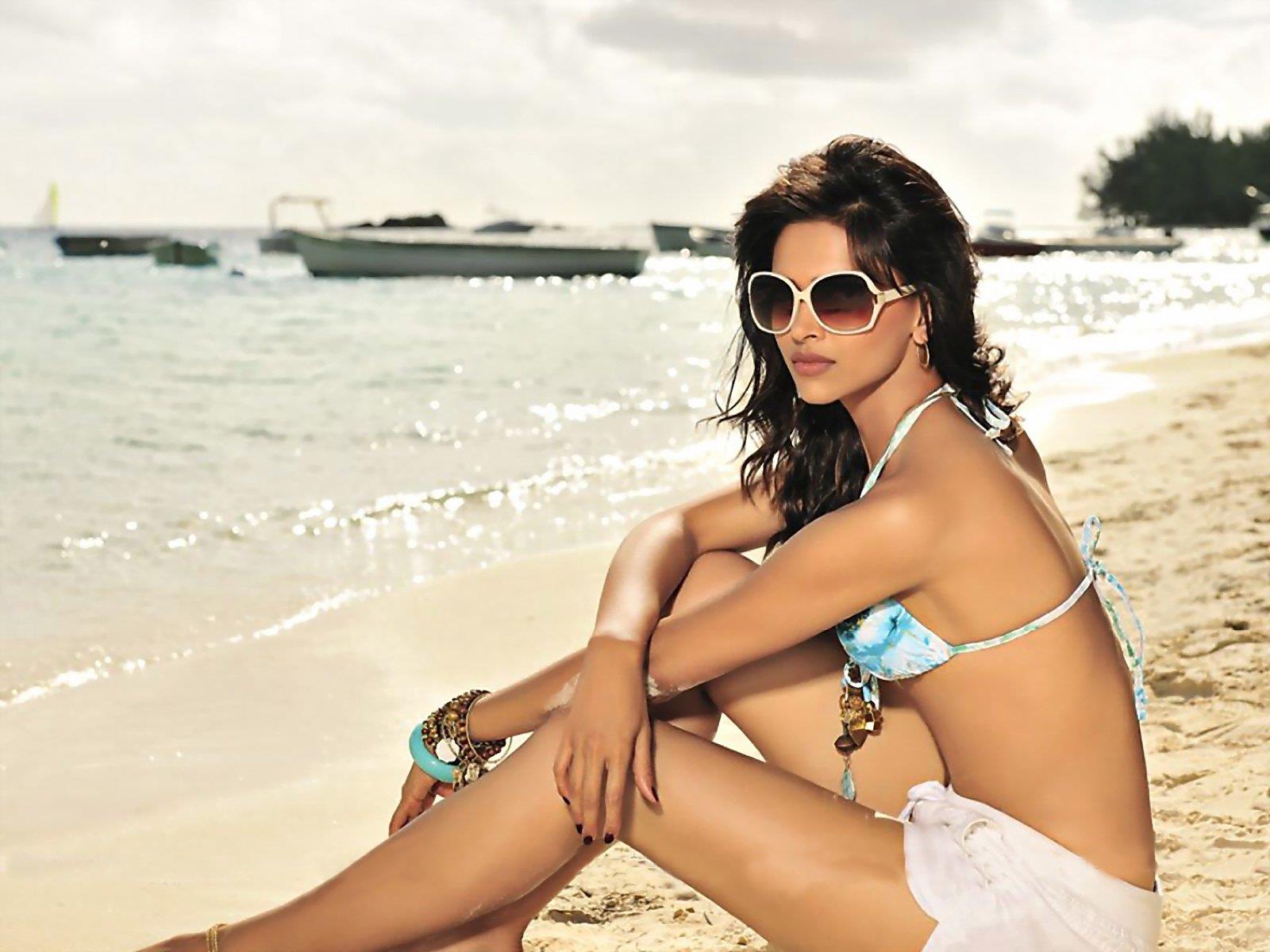 ↓ 1 – Alia Bhatt In A Casual Attire On Beach
Alia Bhatt's outfits are always cute and perfectly tailored for her petite body shape. Check her out having fun at the beach with her ex-boyfriend, Sidharth Kapoor.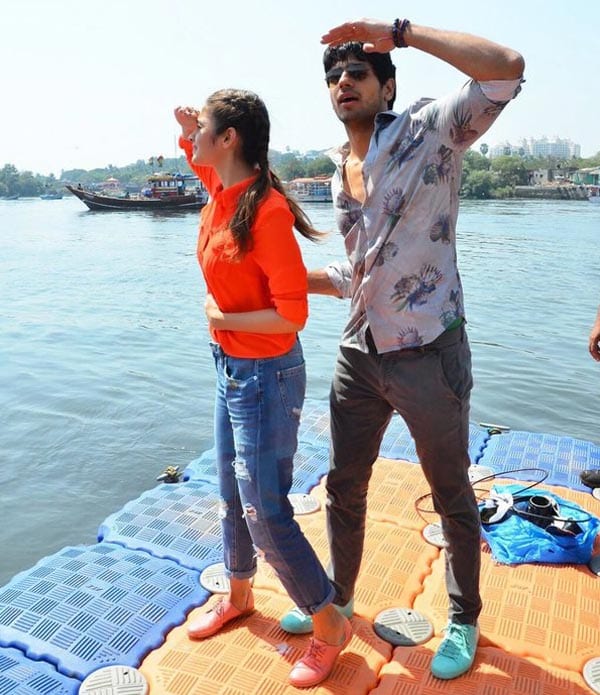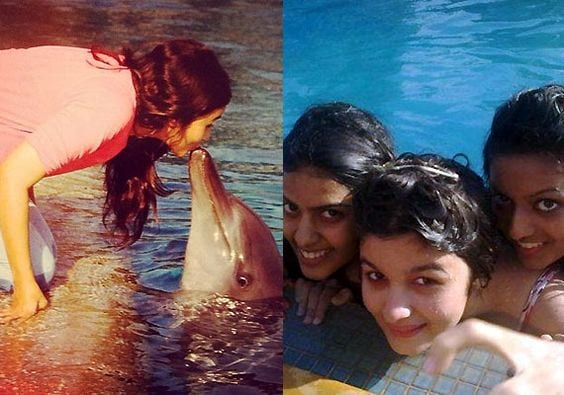 And here's a glimpse of her chic photoshoot at the beach for Vogue magazine.