Backpacks with a drawstring are a fun and practical accessory for teens, and adults. They are easy to carry and go with any outfit. These bags are durable, useful, and make a fashion statement. Many of them have exciting patterns and materials for extra flair. Sequins and bold graphic styles are a few of the exciting choices available. This review details the ten cutest drawstring backpacks on the market today.
Tote Bag Factory Wholesale Drawstring Bags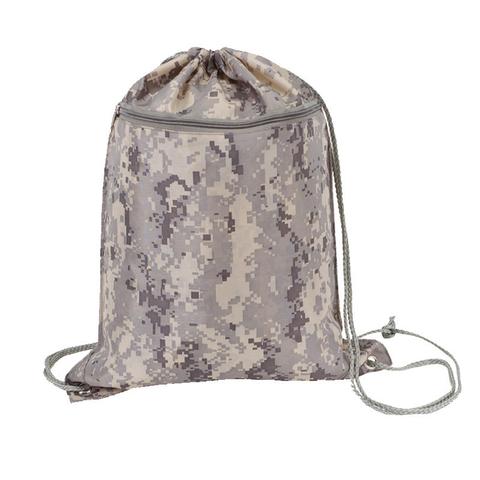 The string backpacks come in a rainbow of colors and a variety of fabrics, from polyester to cotton. The sizes vary from small to large. They are durable and high quality. Some styles have zipper pockets. They are very practical for carrying items to and from school, work, and the gym.
Mickey Mouse Backpack 2-Pack
These drawstring backpacks have gold and silver Mickey Mouse silhouettes on a black bag. The package comes with one of each style. They are smaller than other bags, but they are perfect for carrying small items like autograph books on theme park visits.
Mermaid Sequin Backpack
These bags have a trendy reversible sequin fabric and are some of the cutest drawstring backpacks with embellishments. They come in nine styles: blue and pink, blue and purple, blue and silver, champagne gold, green and black, pink and gold, purple, rose and silver, and a rainbow multicolor. These bags have an internal pocket for keeping small items separate. With such a bright and glittery fabric, these bags would make a unique fashion statement.
Ababalaya 3D Print Backpack
These bags come in a wide variety of styles from American and British flags to tie-dye and animal prints. They would appeal to customers ranging from young children to fashion-forward adults. These bags are 6.2 by 4.7 inches, making them perfect for use as a purse.
Runetz Gym Sack Bag
This bag comes in a variety of chevron striped and solid fabrics. The solid colors are teal, purple, pink, navy, and black. The chevron stripes come in gray and teal. Its dimensions are 17.5 inches by 13.5 inches. It has an interior zippered pocket to keep small items like keys and phones safe. This bag is more durable than many others of its kind. It holds up to repeated use without the straps detaching.
Emoji Bag 12-Pack
These bags have quirky emoji faces including the most popular expressions on a yellow background. The emoji bags come in a 12-pack for use as gifts or party favors. The bags are 16 inches by 13 inches and perfect for holding medium size items.
7.   Esvan Backpack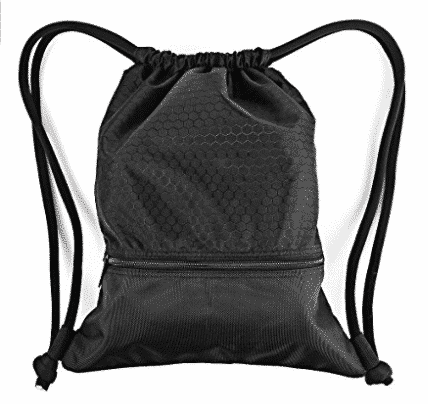 This is a large backpack at 18.5 inches by 15.4 inches. The bag comes in a variety of unique botanical patterns. It has rope buckles that make it easy to put on and take off. The backpack has an internal pocket for small items and is made of a soft yet strong fabric.
8.   DANUC Gym Sac Bag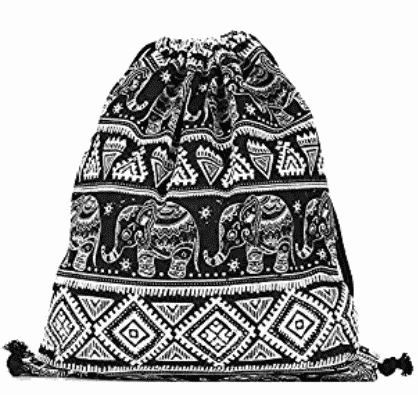 This bag is 11 inches by 18 inches – large enough for items as swimsuits, phones, keys, and shoes. They come in various attractive fabrics including florals, botanicals, and tribal prints. They are made of durable cotton canvas.
9.   Deanfun Print Backpack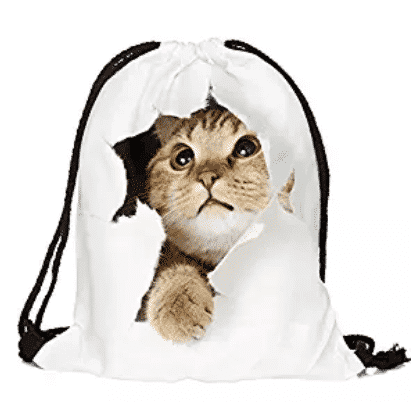 The Deanfun bag comes in three adorable patterns: two different kitten designs and a unicorn design. The bags are 15.4 inches by 12 inches. They are made of a long-lasting polyester fabric and are soft to the touch. The bags are useful for school, gym, and weekend use.
10.        Zmart Dry Wet Separated Swimming Bag Portable Backpack
These bags have a unique two-compartment construction, keeping wet items separate from dry items. They would be useful for children and teens to take to the pool. The bags are large at 17.7 inches by 15.7 inches. The straps are sturdier than usual, and the fabric is water-resistant.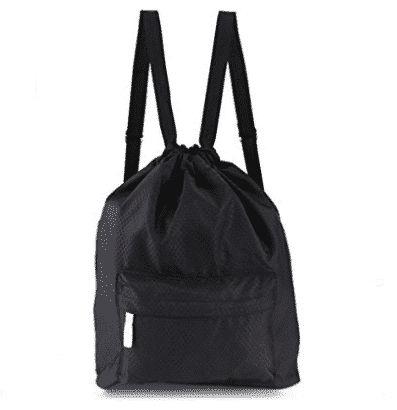 This review of the cutest drawstring backpacks features items that are practical and stylish. Made of different sizes and fabrics, they are practical and fun to carry. They are perfect for a variety of uses, from school to the beach and theme parks. No matter your personal style and interests, you will be able to find a cute backpack in this review.