Crystal/Clear or Transparent Bag Trend: The new super chic accessory for Summer 2016 is the clear or transparent bags. It has stormed the fashion industry and from runways to retailers, one could find many items stocked. Though these transparent or PVC and Plexiglas made bags are easily available, one must also need to understand what kind of bags is suitable for which occasion. Our ultimate guide can help you to rule this fashion trend as well. Crystal see-through accessories look very bold and glamorous at the same time. These ultra modern items are a must have for every woman. From fashion stylist to runways, we see a huge appreciation for these crystal bags from all over the fashion industry.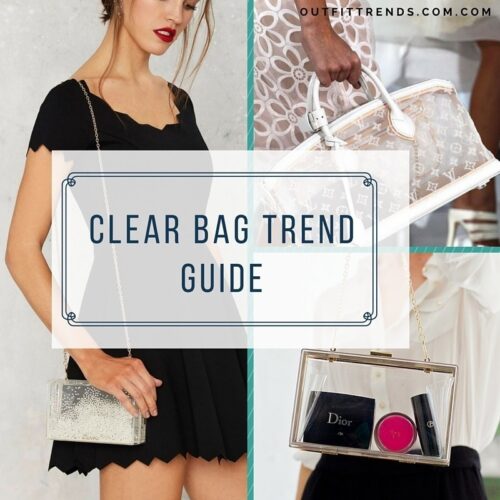 RECOMMENDED: What to Wear with Printed Blazer? 24 Outfit Ideas This Year
Cute See through Bags
Transparent or clear is one that accessory which lets you be as much creative as you want. It gives you an open playground to accessorize the look. With the help of this bare essential, there are many benefits which one might not be aware of. Not only all major fashion stores has a huge variety in beautiful clear bags but these can be made by yourself as well. From embellished to cute coin pouches, one can add his/her own style sense in these bags.
Clear bags are always not in transparent material but they have some hint of color as well. This helps is making them bit lesser visible and gives a very bright look to your whole attire. Always remember the spring and summer fashion trends are filled with lots of colors and bold styles. So, do not hesitate to be bold and trying on something which everyone is not using at all.
Do's and Dont's of a Transparent Clear Bag Trend
Show off your make-up items of the phone but not everything.
Use a pouch to carry credit cards, money, driving license and identity card.
Coins look pretty in transparent bags, let them roll inside.
Tote handbags can carry most of your essentials but do not overwhelm a transparent bag. It might look untidy.
Having an extra non-clear pouch in a transparent bag could also give a neat look of your handbag.
If you cannot use a complete see thru bag, then choosing a see-through phone case or coin pouch is also not a bad idea.
When using a clear bag always keep in mind that all your makeup, phone, hygiene items, papers, wallet and everything else will have no privacy, so be considerate towards it.
Below are some ideas on how to carry a transparent bag with your daily outfits. Give them a look for inspiration.
#17- Cute School Girl's Backpack

#16- The Not So Clear Jelly Bag
It's not necessary that all transparent bags must be of no color. You can use jelly bags for a different attire as well.
#15- Branded Clear Bags
Summer and Spring trends are nothing without adding the ingredient of branded accessories. All major fashion houses have introduced their transparent/clear bag collections. Do check them for a wide range.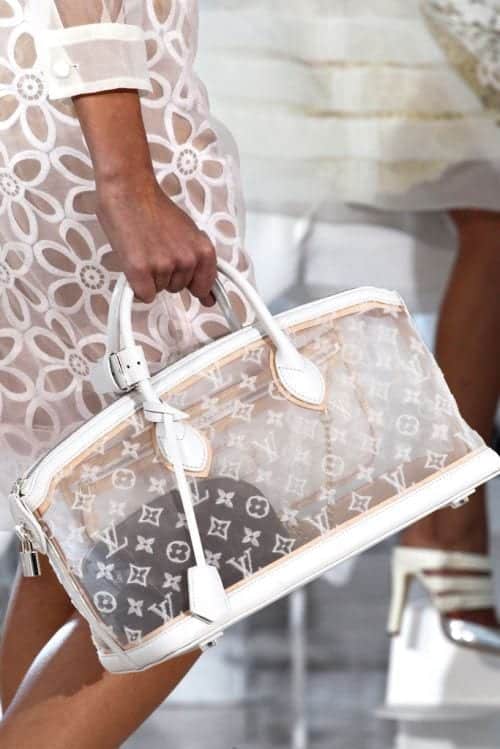 Source
Also check out How To Accessorize Your Swimsuit in a Perfect Way
#14- Casual Look with a Clear Bag
Clear totes and bags are easy to carry and look very neutral as well. You can match them with any outfit regardless to worrying about how it's gonna look.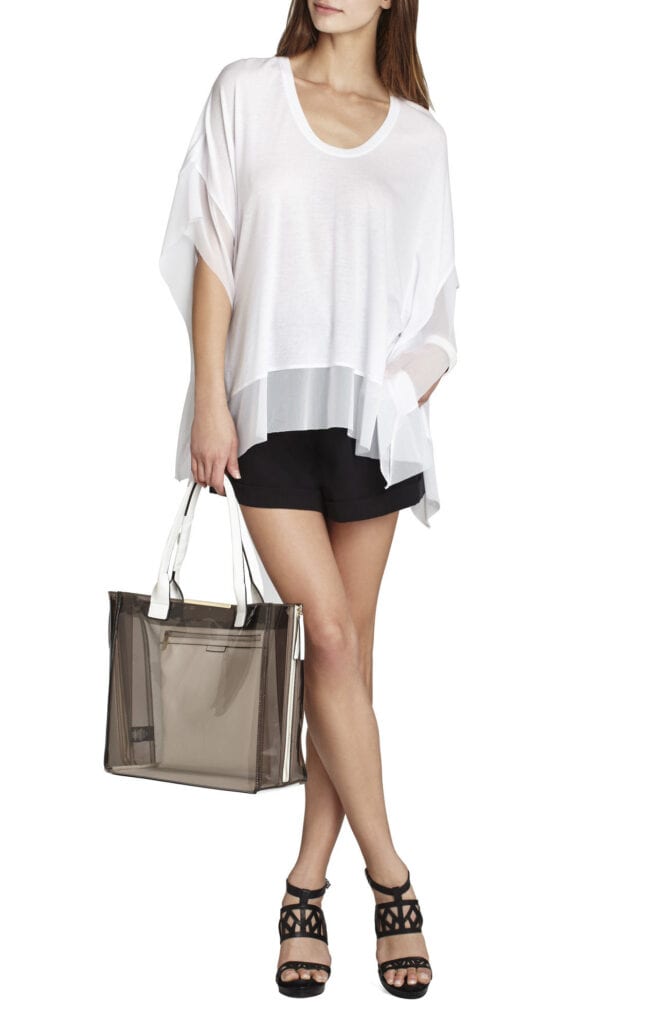 #13- Party Clutches for a Sassy Look
Transparent party clutches are in vogue now. Slightly embellished clutches compliment a very sexy look.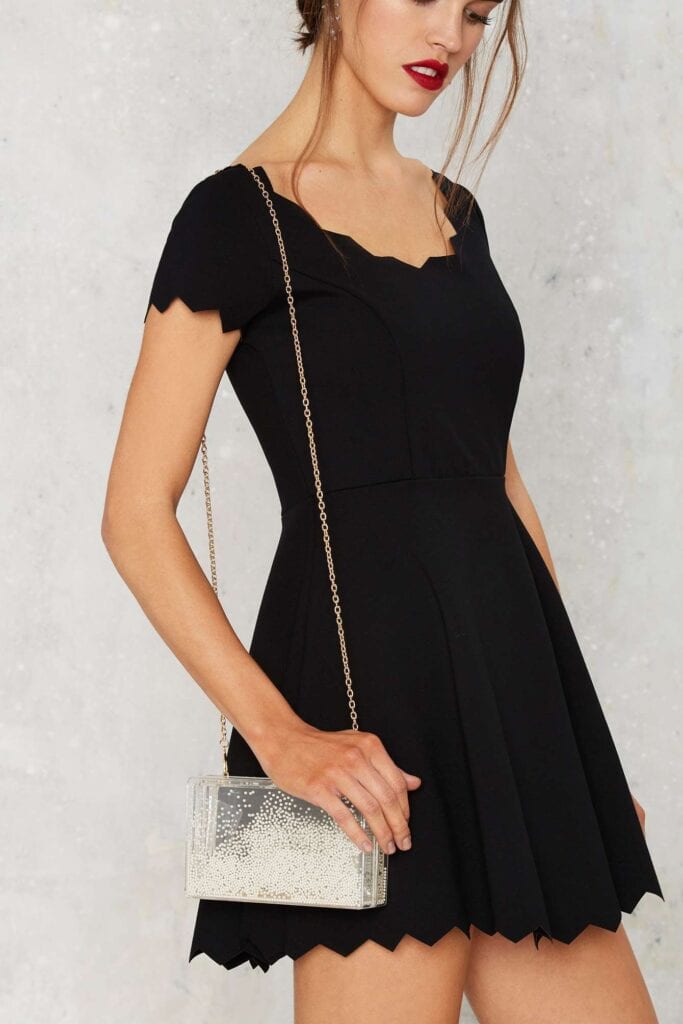 #12- The Fashionista Style for Work with a Transparent Crossbody
Crossbody bags are very trendy, having a transparent front and colored strap gives a very fashionable look. Try different and unique accessories to make your own fashion statement.
#11- Spring Wedding Attire
Spring weddings are fun tot attend. From dressing to accessorizing, everything gives a wide playground to try on different things. This pastel soft color dress with a gold and clear clutch looks very sassy and sexy.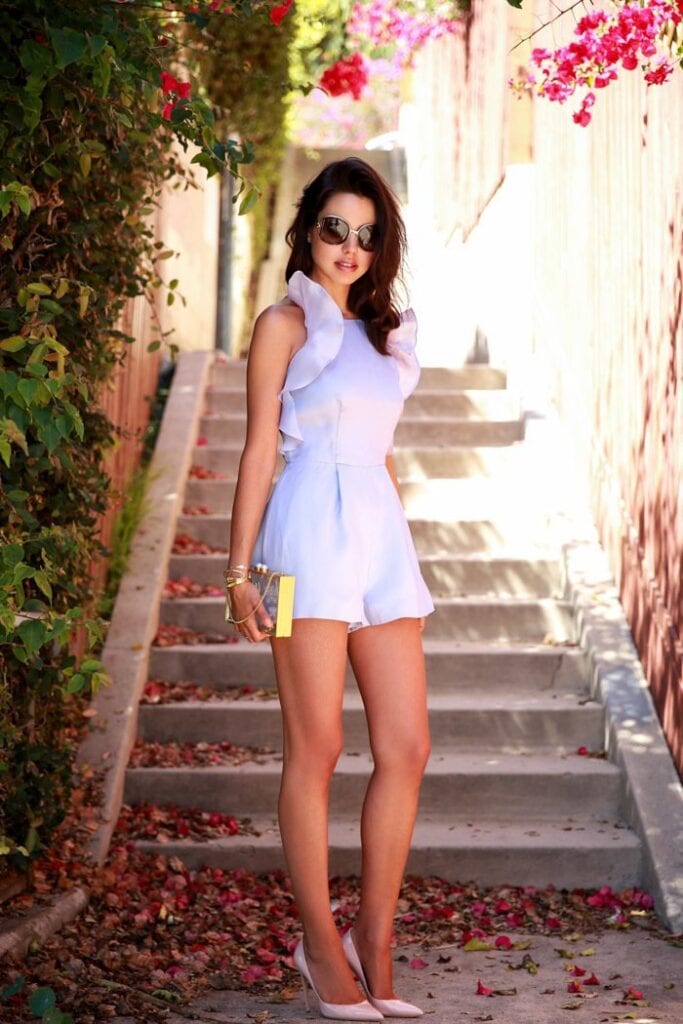 #10- Flaunt your Best Items
A clear/transparent clutch is definitely something which is bit sassy and your amazing bare essentials can be displayed.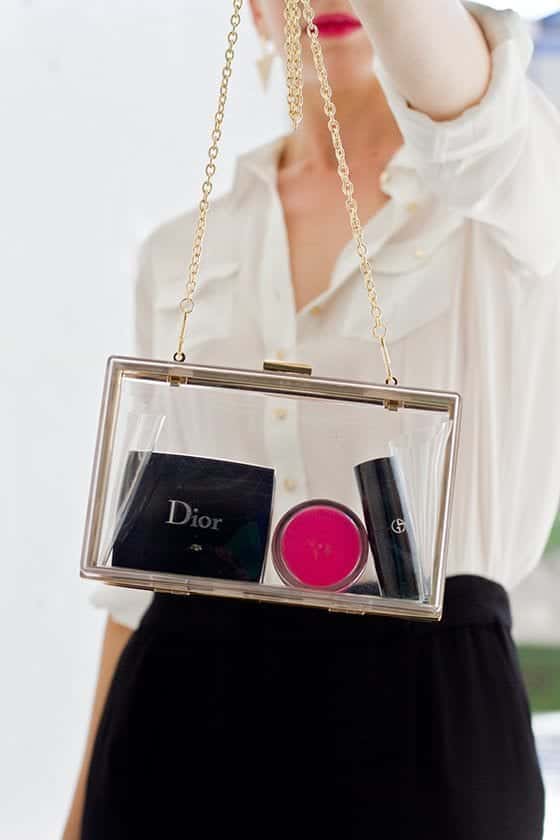 Source
Don't miss out Outfits To Wear With Red Pants-20 Ideas On How To Wear Red Pants
#9- Textured Semi-Transparent Clutch
Textured semi-transparent clutches are amazing and give a very royal look to your whole attire. Try decent colors and classy textures in the start and save the funk factor for casual dressings.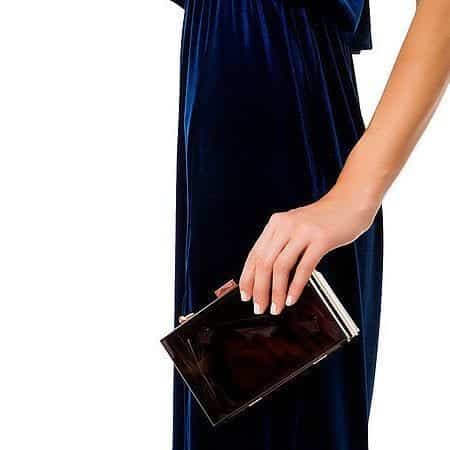 Source
#8- Sexy Sheer Pouch for Parties
Everything is not a perfect match. No issues then, as clear bags gives you the freedom to put on anything without getting bound to matching accessories. Without considering which bag you should carry with your Neon outfit, a clear bag solves the issue.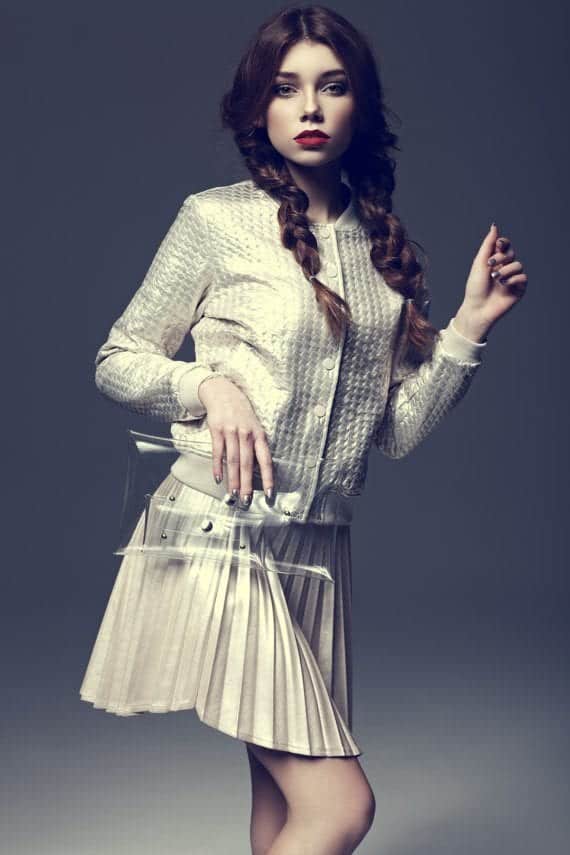 Source
#7- Benefits of PVC Bags
Rains cannot afraid you anymore. These Plastic and PVC handbags are perfect for wet weather. Their wearability is increased and all important stuff is saved from rainwater as well.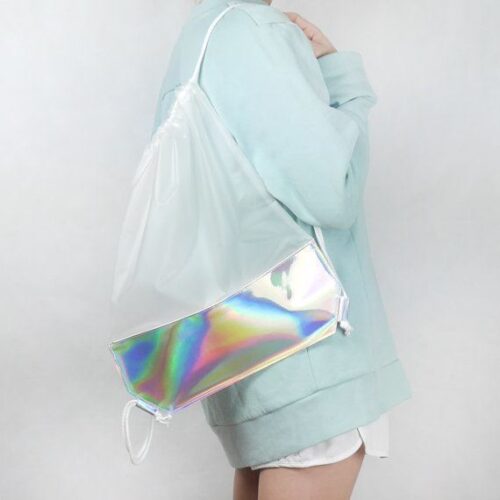 #6- Chained Small Bag for College Girls
It also ensures that you will not be digging around your bag to check either your phone is there or not.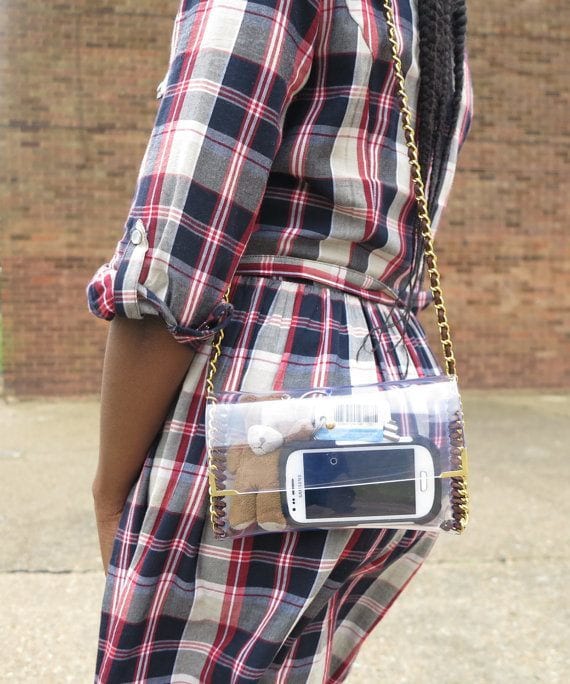 #5- Old School Style for Teenagers
Though teenagers nowadays are wiser when it comes to fashion but trying old school fashion is fun sometimes. The Graphic clear round bag looks very cute with teenage girls whole dressing for parties.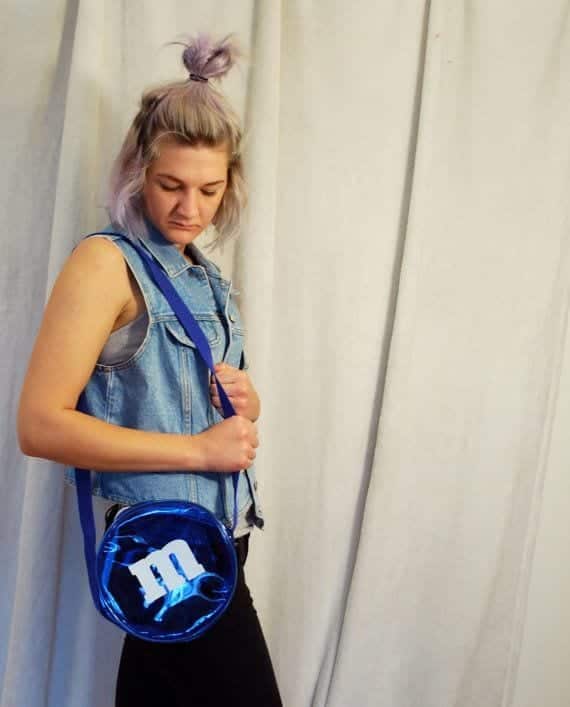 #4- Smart Bag for Daily Use
If you carry lots of things in your bag then keep the size of bag bit considerable when buying a clear or transparent handbag.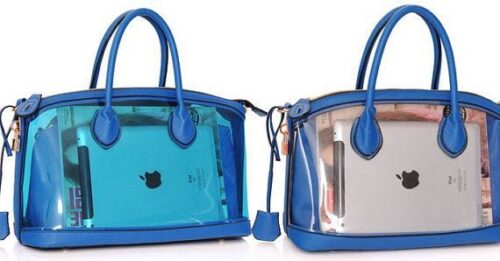 #3- New Style Bag in Plastic and Leather
Trying something unique is fun sometimes. Following the trend and keeping yourself unique is bit difficult sometimes. The combination of plastic and leather is just amazing and carrying a bag having this unique combo eventually becomes your style statement.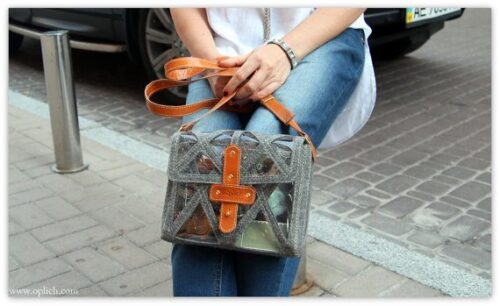 Source
#2- Beach Floral Bag
Beach outings require something funky and safe to carry all your essentials. In this case, PVC floral bags are a perfect must have accessory. It not only looks very pretty, funky and cute but will save your phone, makeup, and money saved from wetting with water. Though in the sun, it might feel that your bag is melting.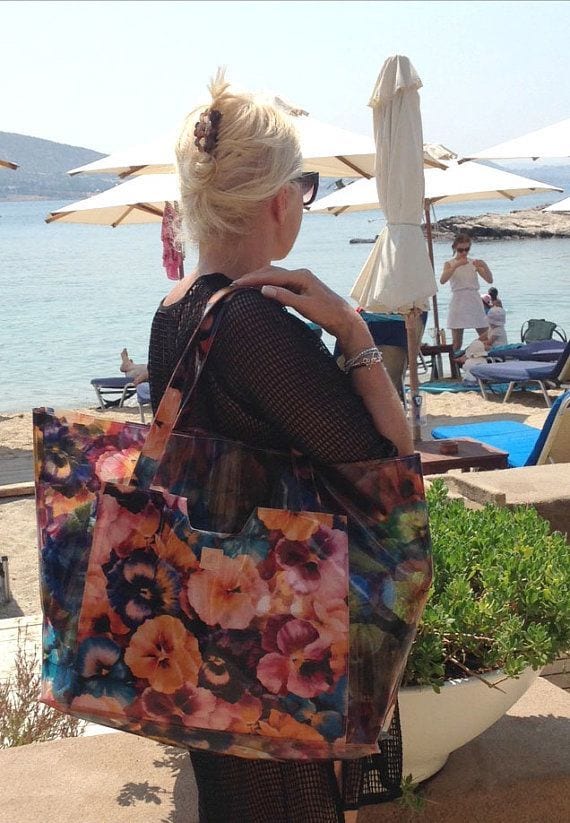 #1- Trendy Tote for Young Girls
Young girls love bright accessories. Colored plastic bags with some visibility gives a unique look to your fashion statement.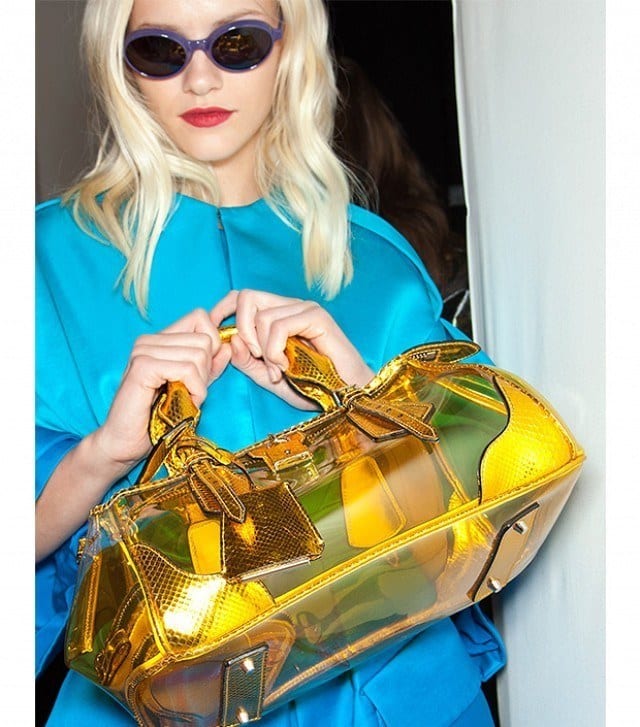 Source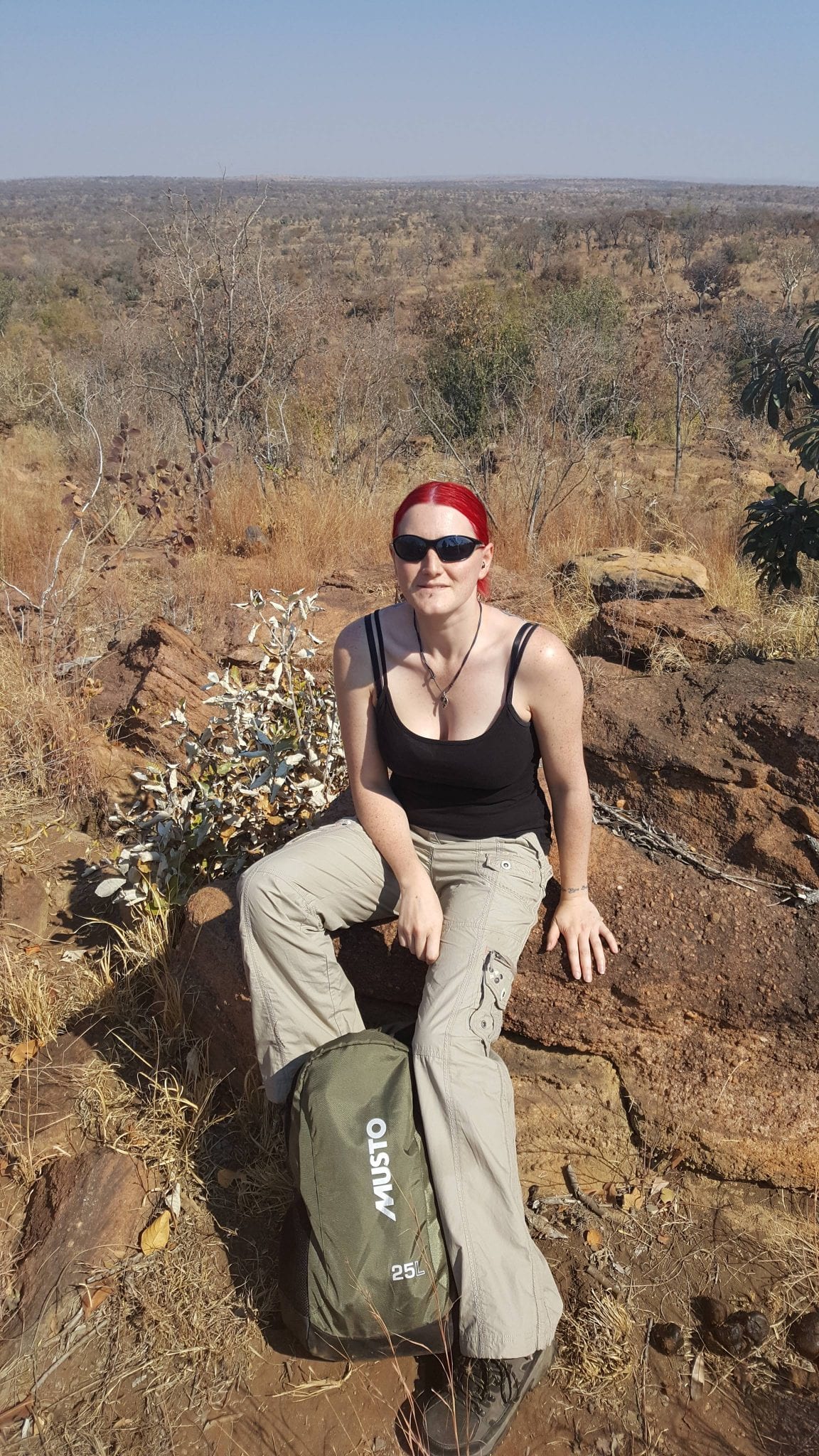 Caz, aka Vixen, has been freelance creative writing for several years. She has a lot of experience in different fields including high street fashion, tattooing art, and even the gothic and historical costumes. Caz has a Diploma in Fashion and Textiles and also a Bachelors Degree in Historical Costume and Corsetry. Her passion lies with gothic design, corsetry and any other styles considered to be taboo or unusual. Style-wise Caz has a love for Vivienne Westwood and her take on the punk era. Although Caz loves the weird and wonderful, she has a deep love for all fashion and allows this to show through her work.