How To Style Male Check Shirts – A check shirt is a staple item in a man's wardrobe. This is because it can be worn in a ton of different ways, for both daytime and evening occasions. It comes in a host of different colours and can be worn in cotton during summers, and flannel or fleece during winters. This is why it is important for men to know how to wear check shirts properly, for superior male fashion and male style.
 Male Check Shirts Outfit IDeas
#1. Casual Street Style
Follow Adam Galla's style and wear your check shirt open, with a plain white t-shirt underneath. Pair it with a beanie cap and aviators for a sexy, elusive style.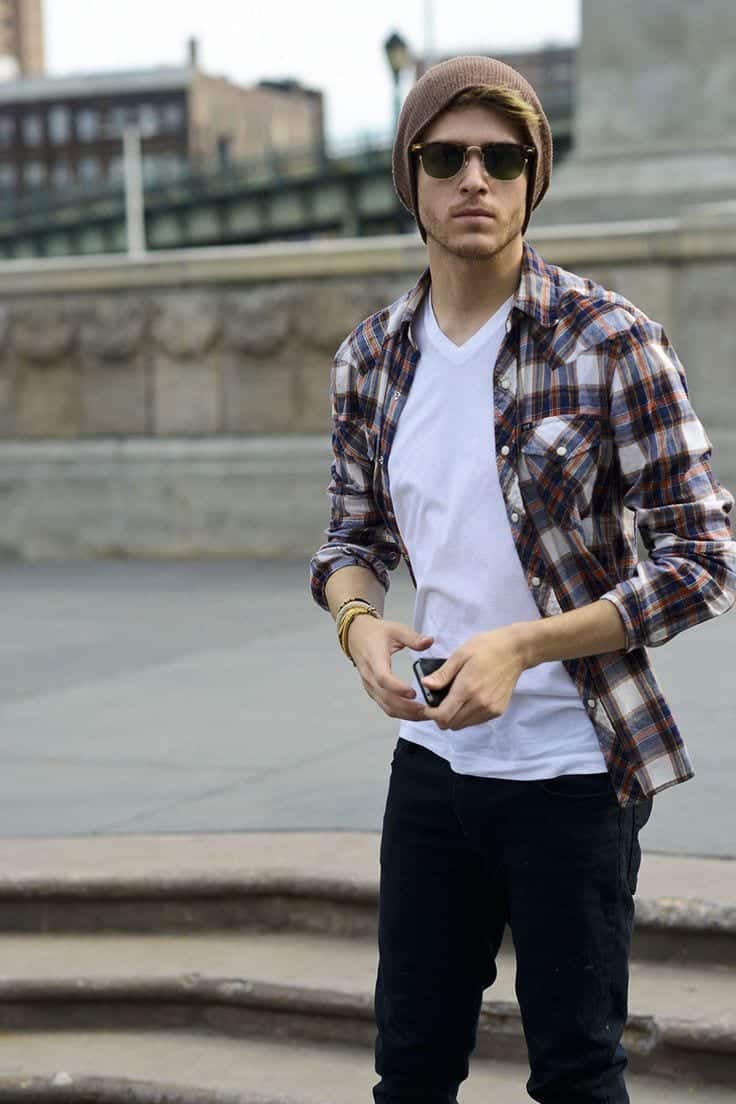 #2. Formal, Evening Style
Pair your shirt with a suit, pocket handkerchief and a bow tie and black velvet loafers. Perfect male look for weddings or prom.
#3. Weekend Getaway Style
A green and brown shirt looks great with khakis and a dark brown belt. Enhance the green with green loafers and a brown leather bag, perfect for a fun weekend with the boys.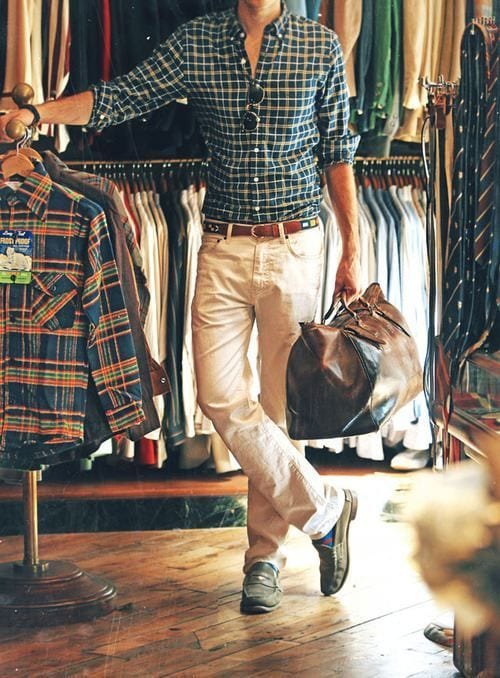 via
#4. With a Preppy Bow Tie
Preppy male style is extremely in right now. So put on your small checked shirt and pair it with a patterned bow tie. Keep the trousers simple, in order to enhance the patterns of your shirt and bow tie.
#5. With a Jacket
A parka, jacket or windbreaker looks great paired with a brightly coloured checked shirt. This adds vibrancy and color to an otherwise boring outfit.