How to wear Lehenga. If you happen to be from Pakistan or India where dressing up in luxurious, embroidered clothing often beats everything or if you simply love the culture of desi decorated dressing and have developed a fanciness for lehenga than this story is about and for you.
Very often in India and Pakistan, the opportunities and occasions to dress festively in an overtly shimmering lehenga happen to be circling around the corner, so there will be a lot of chances for you to shot your swag for lehenga.
Also See :How To Wear A Madisar-Tutorial (Videos) For Beginners
But what your issue is, has been completely understood by us and for that, we are here with some help. Which is through offering you 10 awesome styles. It is not about wearing it in distinct style but by rather buying the type that you are looking for. So below are 10 wonderful and gorgeous ways to drape lehenga that will give you an absolute diva-like outlook.
Latest Lehenga Fashion Trends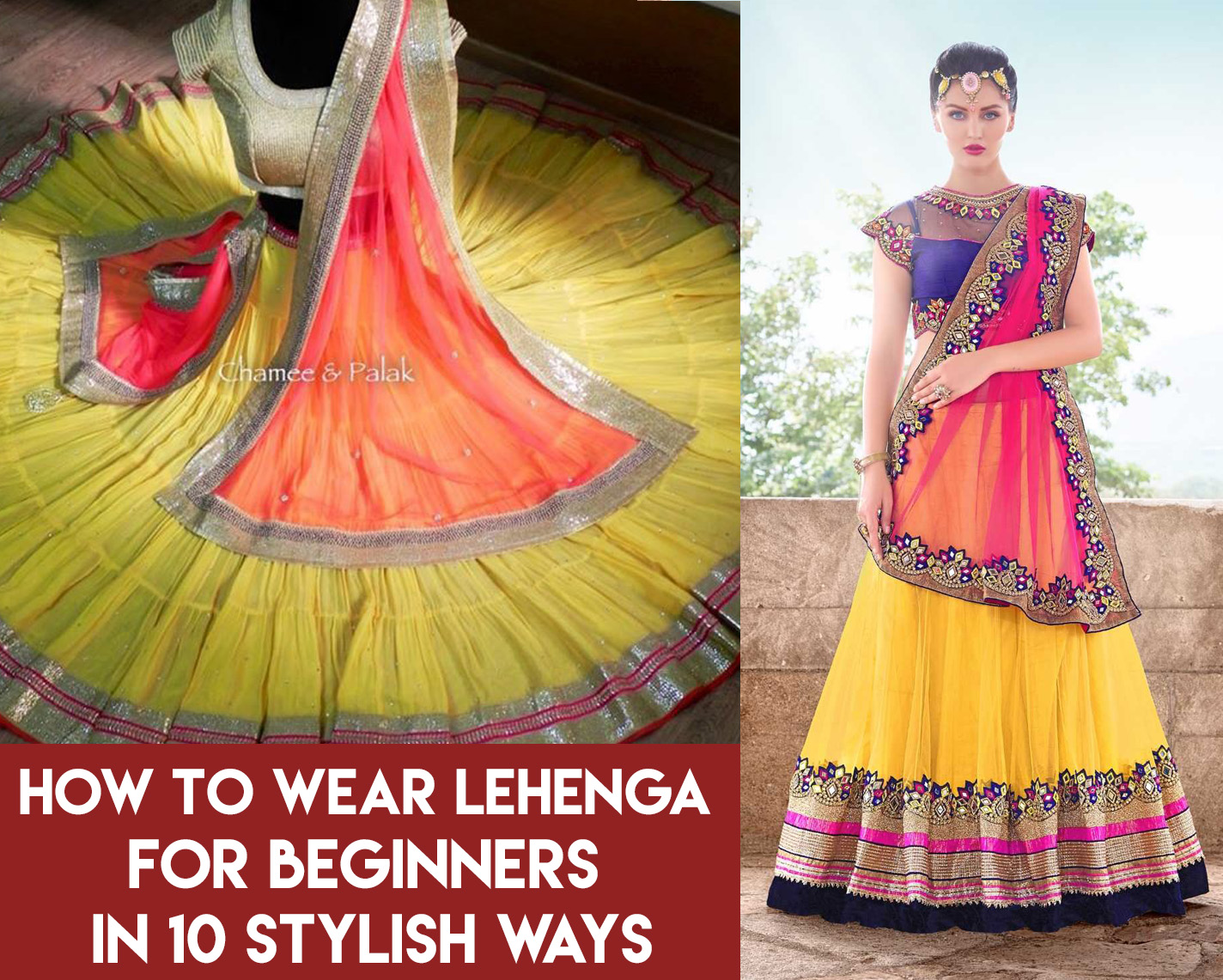 RECOMMENDED: How to wear Saree Tutorial in 10 Different Styles
#10 – Wear it Circular or Flared
So this is probably the most traditional and also the oldest style of wearing lehenga yet is still preferred and worn by many women across the Indian subcontinent. As named, this lehenga style has quite a broad flare. Also at the hem of the style, a circle is formed – due to which it's called circular. It's recognized by its ginormous volume and starts off with a lot of pleats which makes it very unique from its counterparts.
The pleats are in the mode of diffusing as each one goes down the flare. Furthermore, if you are a fan of custom designing your wardrobe then you may go for fabrics which are durable enough for a large number of pleats and also have wide borders. Plus, too much embroidery on the fabric or decoration won't serve much in this.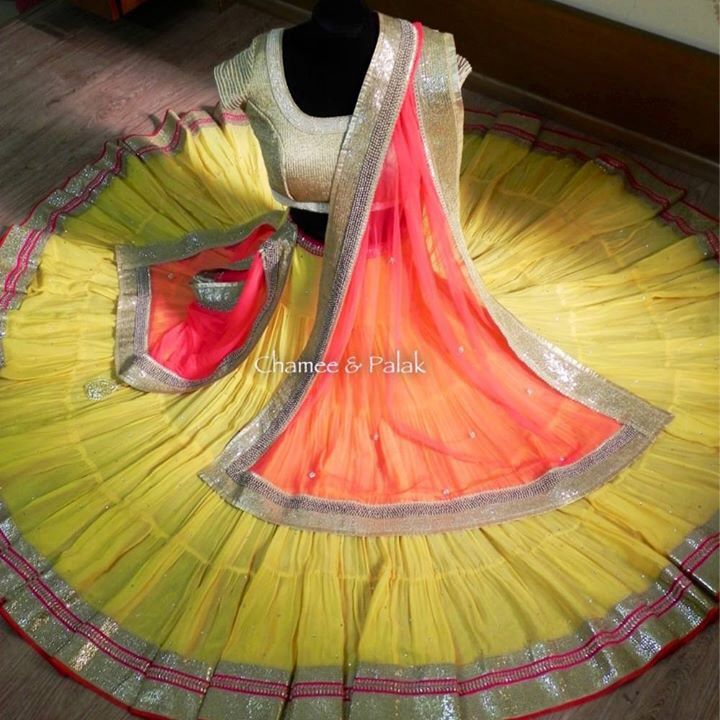 Fabrics it will suit: Brocade, Jacquard, Georgette, Crepe, Silk.
#9 – Mermaid or Fishtail Style
So when you put this style on, it appears to be exactly what its name claims to be. Just like a mermaid sari – giving an illusory symbol of a mermaid's tail at the bottom. So what you have to do is make sure that: these lehengas appear quite fitted at your knees and the flare from calves give a flowing look of a mermaid's down body.