Best Hipster Hairstyle Ideas for Men. Bored of your hairstyle and want to try something funky and cool? Why not try a hipster hairstyle? They are trendy and great for almost every age, though best for teenagers. Young people love hipster haircuts. There is a large variety of hipster styles available now and you can find out the best suitable cut for your age, face shape and the persona you want to create. Hipster hairstyle can be created with long, medium or short hair. People facing hair fall can go for a half-shaven hipster cut to look their best in a funky style. Scroll through these 25 hipster hairstyle ideas and find the style you feel is fit for you.
Top Most Hipster Hairstyles for Men
#25. Black Sleek Hair
An easy hipster hairstyle, great for teenagers. If you are a manga or anime lover, this hairstyle is definitely for you.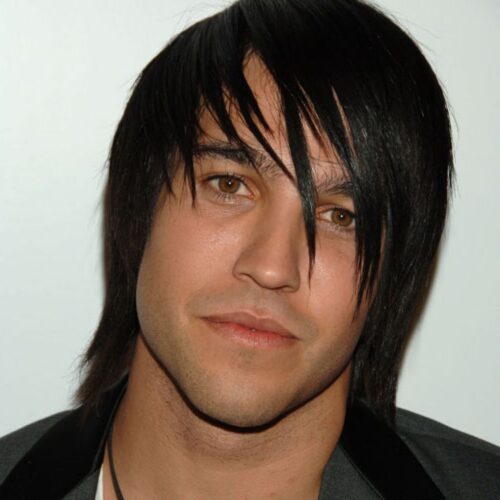 Source
#25. Curled Punk Hairstyle
A funky hairstyle with hair curled up to a side – a creative hipster style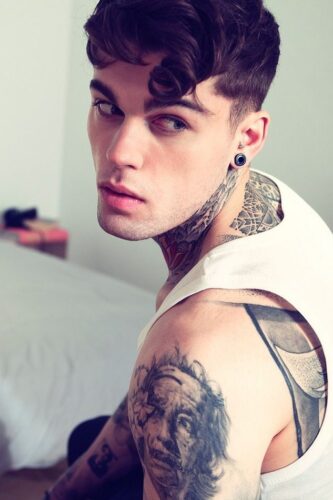 Source
#23. A Spiky Style for Medium Hair
A mainstream hipster haircut with front spiked medium hair.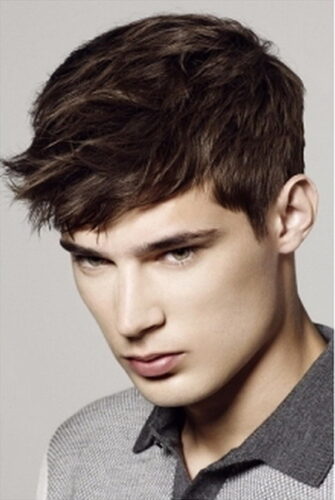 Source
#22. Layered Cut
A schoolboy layered hairstyle, great for winter, a casual and sophisticated look with bit of hipster style in it. Beards look great with this look so do have a look at [highlight]15 latest beard styling ideas for swag[/highlight].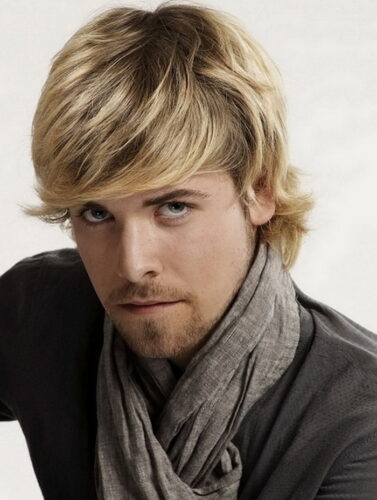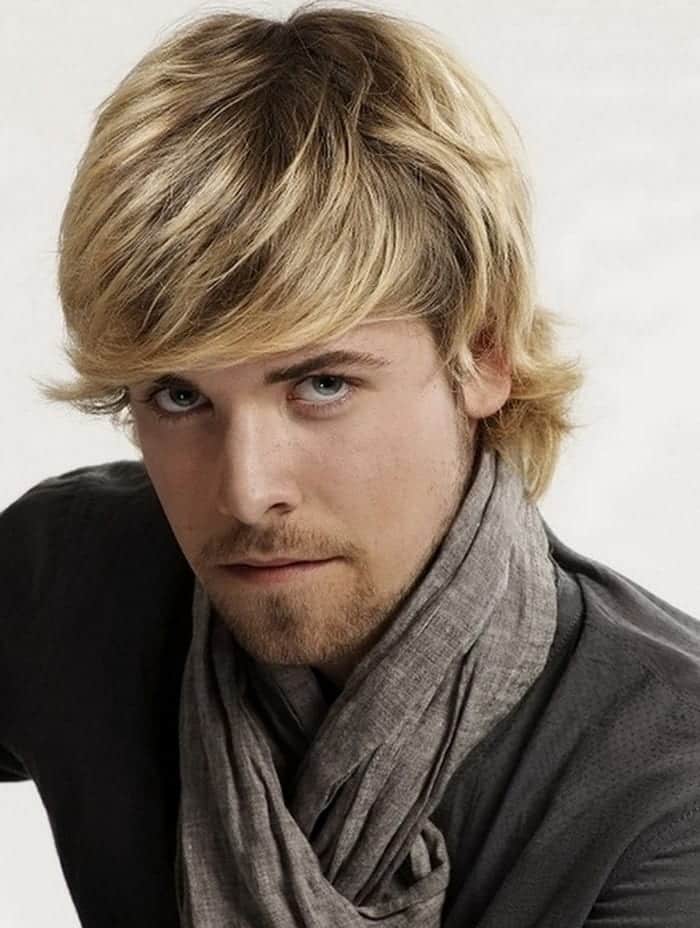 Source
#21 Preppy Half Shaven
This half-shaven hipster haircut is really creative and unique. If you would like to choose a preppy outfit with this look, choose from these awesome [highlight]15 preppy outfits for guys.[/highlight]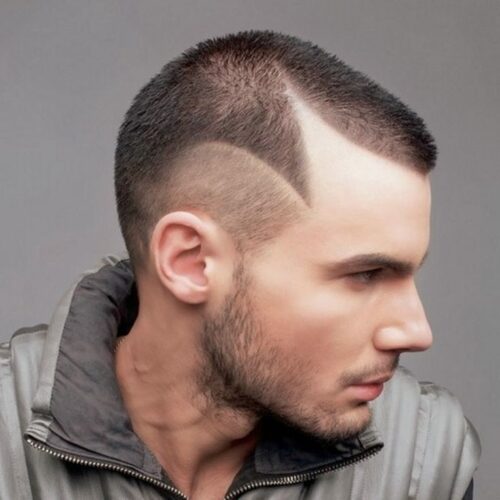 #20 Messy Curls
These messy curls are trendy and great for wavy hair.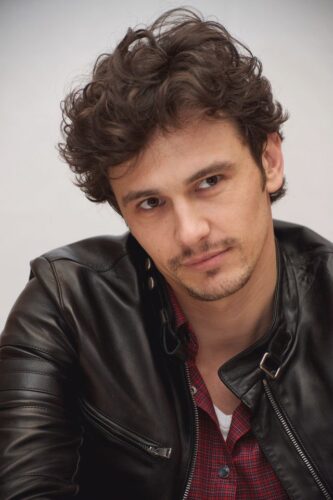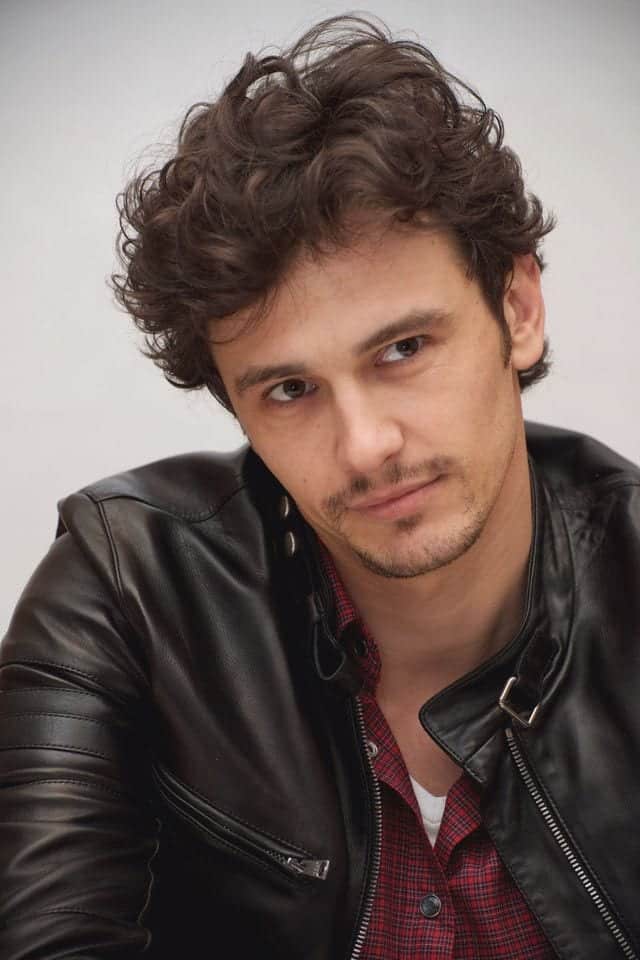 Source
#19 Side Swept Bangs
A superb side-swept hipster look, great for teenagers.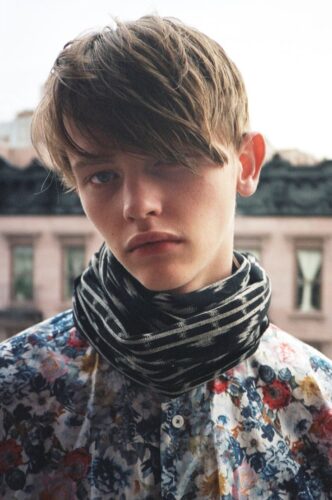 #18 Funky Spiked Look
Boys, check out this cool, half-shaven, spiked hipster look. Can be easily managed with gel.