Outfits For Special Occasions – We all want to look our best on special occasions like weddings, parties, and festivities, and choosing an outfit for such special occasions can be a very tricky job. Not only your outfit, but your whole look from jewelry to makeup and hair should be on point to get the perfect look.
If you really want to look special and stand out at parties or other functions, then check our collection of amazing dresses. These stylish dresses are perfect for every special occasion may it be a party outfit, daytime lunch, prom, or birthday party, you can style them for any occasion.
What To Wear On Special Occassions?
You can get a lot of special occasion outfit ideas from this collection as to how to pair your dress with other accessories to get an alluring look. You can also buy these dresses for women from the link given under each image. To look special in high-profile functions you need more time to dress up. So if you are running out of time for any function and yet want a glamorous look the must check our collection of timeless dresses too.
Styling Tips
Make sure you choose the correct kinds of outfits for special ocassions.
Add makeup and accessories to enhance your look.
Wear fancy heels with gowns and maxi dresses to increase the charm.
18 – Fish Tail Maxi Dress
A maxi dress is appropriate for formal occasions as it looks really decent. It is also really suitable if you want to wear it as a fall wedding guest dress. An off-shoulder maxi dress like this can be styled in several ways.
You can wear stilettos with it and apart from that, a statement necklace and earrings would also look really good. For the hairstyle, you can go with a high or low bun. Glam eye makeup and bold lips would also go really well with this look if you are going to a wedding.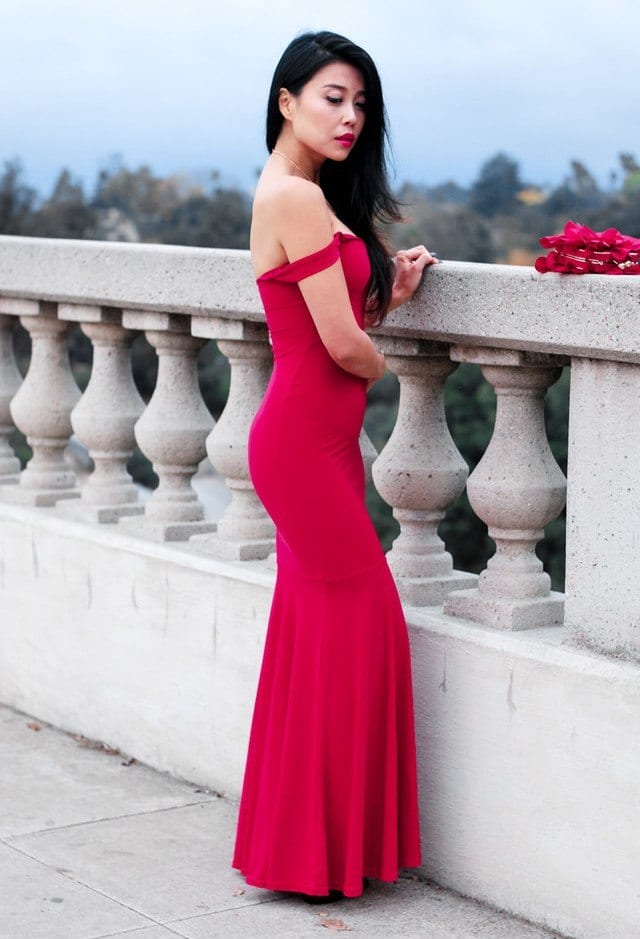 Women Evening Gown Fishtail Maxi Dress $45.99
17 – Black Lace Dress For Daytime Events
The perfect season to wear a black lace dress is fall and especially in the daytime. So, if you have daytime occasions like brunch or lunch parties, or business parties, you can go with this look. This kind of fitted dress defines your body shape and you can style it with different things. Firstly, if you want some glam with this look, you can go with smokey eye makeup and a glam hairstyle. You can also carry a clutch with it.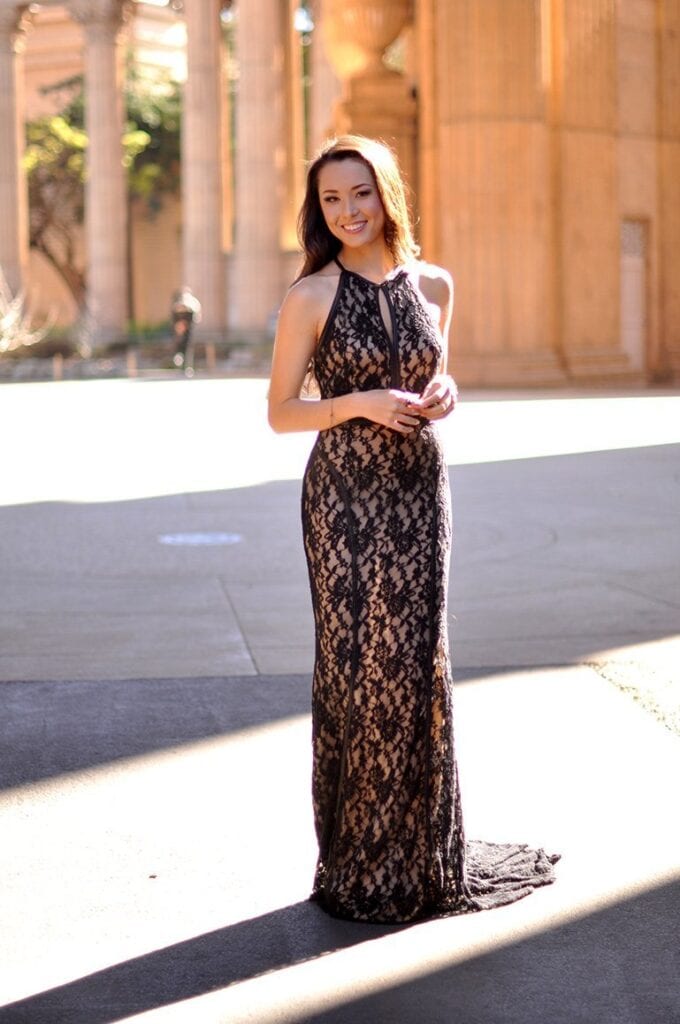 16 – Outfit Idea For Semi-Formal Events
There are some events where you don't want to dress up too much for and this outfit is for that semi-formal kind of event. You can wear a beautiful mini dress and to add a gorgeous touch, you can wear knee-high boots with it. A handbag, glasses, and a watch can be added as minimal accessories.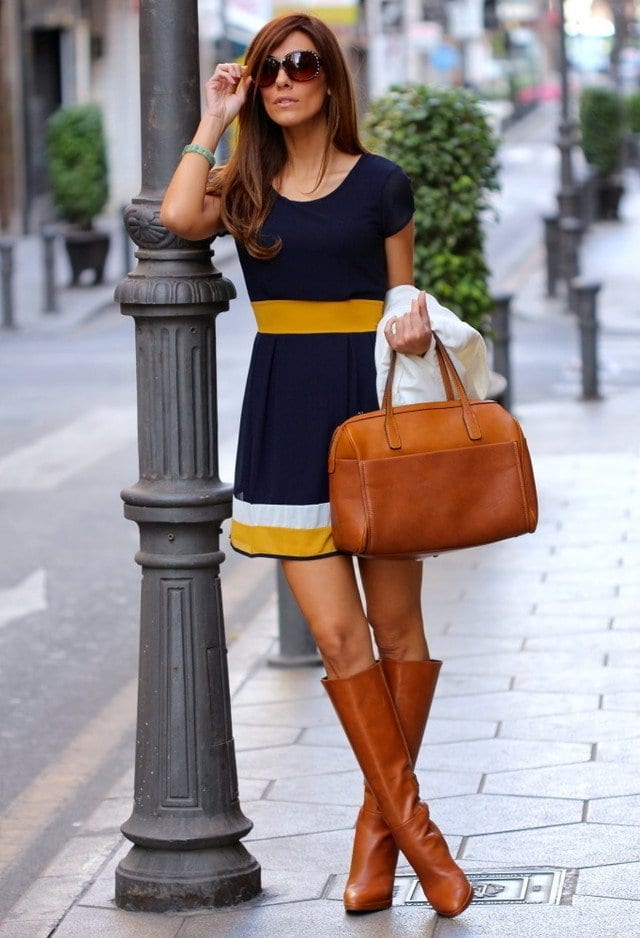 Women Boots Winter Over Knee Long Boots Fashion Boots $51.99
15 – Black Dress With Silver Jewels
Who doesn't like a beautiful black dress that looks absolutely gorgeous? This dress can also be worn to formal events and parties. Black and silver look best together, therefore, you can wear silver earrings with the dress to make it stand out. Apart from that you can wear black leggings and pump heels with it. You can also add a clutch and red bold lips to your look.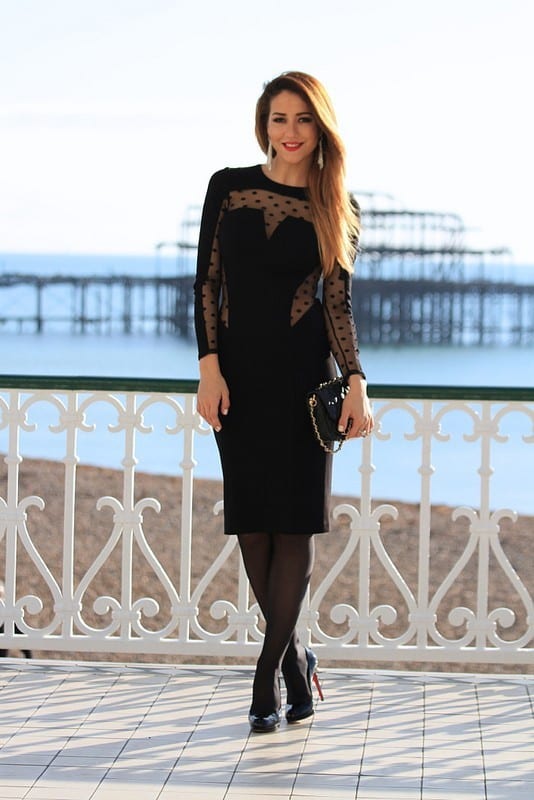 Women's Moda Low Heel D'Orsay Pointed Toe Pump Shoes $55.99
14 – Black And Gold Dress For Wedding Guests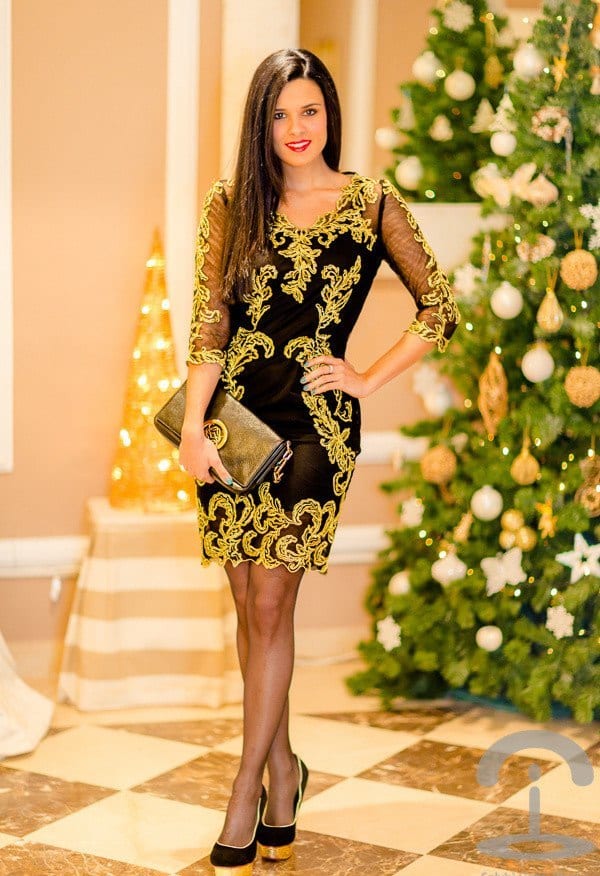 13 – Long Red Dress For Birthday Parties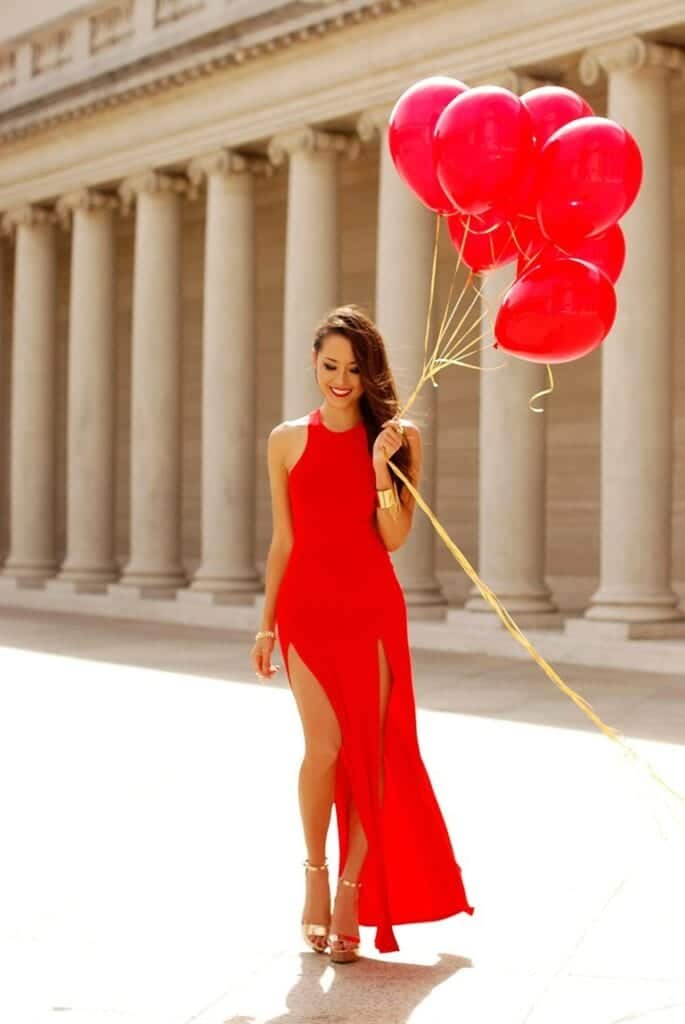 Women's Sleeveless Backless Split Cocktail Long Dress $42.99
12 – Long Black Dress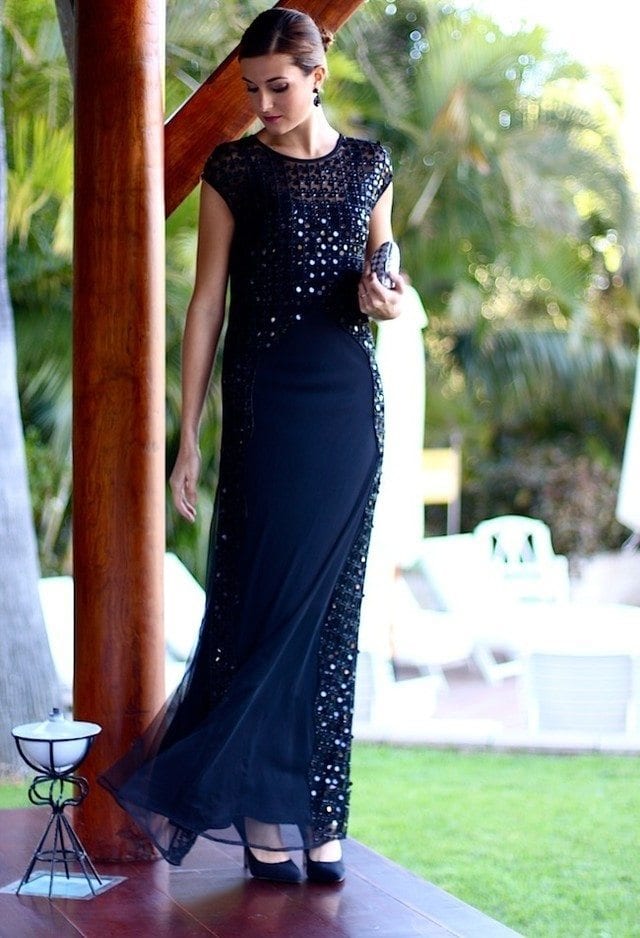 11 – Lavender Chiffon Dress For Bridesmaids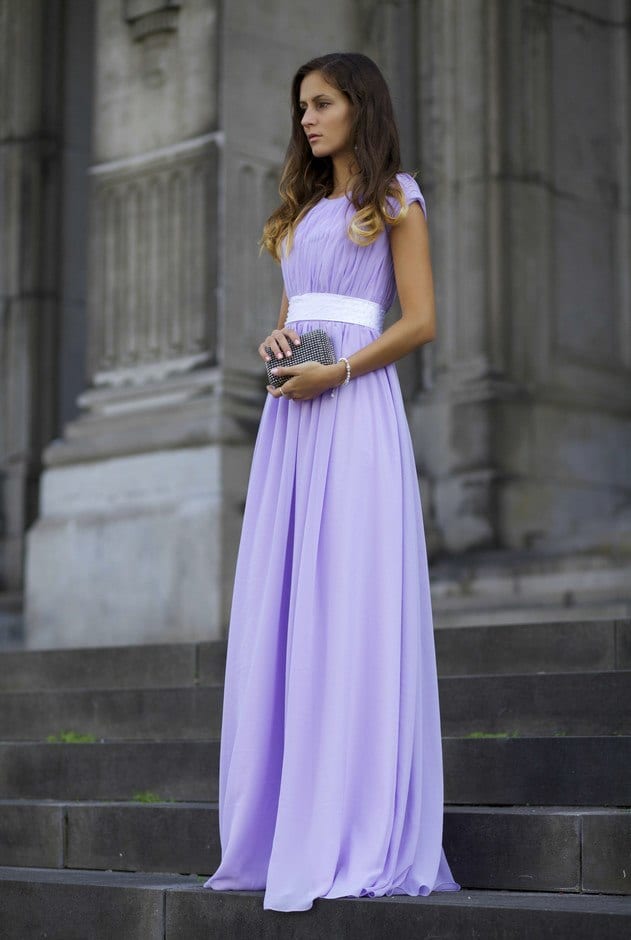 Women's Halter Lace A-Line Chiffon Floor-Length Bridesmaid Dress $70.99
10 – Teal Mesh Gown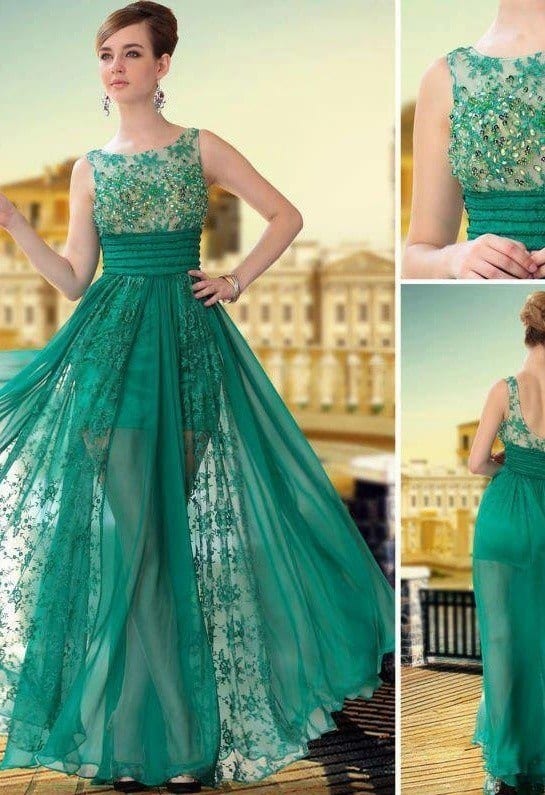 9 – Gold Sequin Top With White Skirt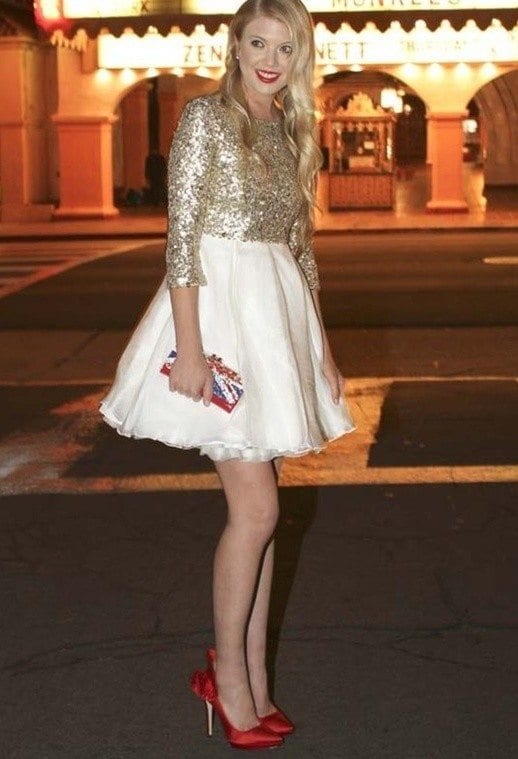 Women's Pumps High Heels Stiletto Pointed Toe $43.99
8 – Red Mini Dress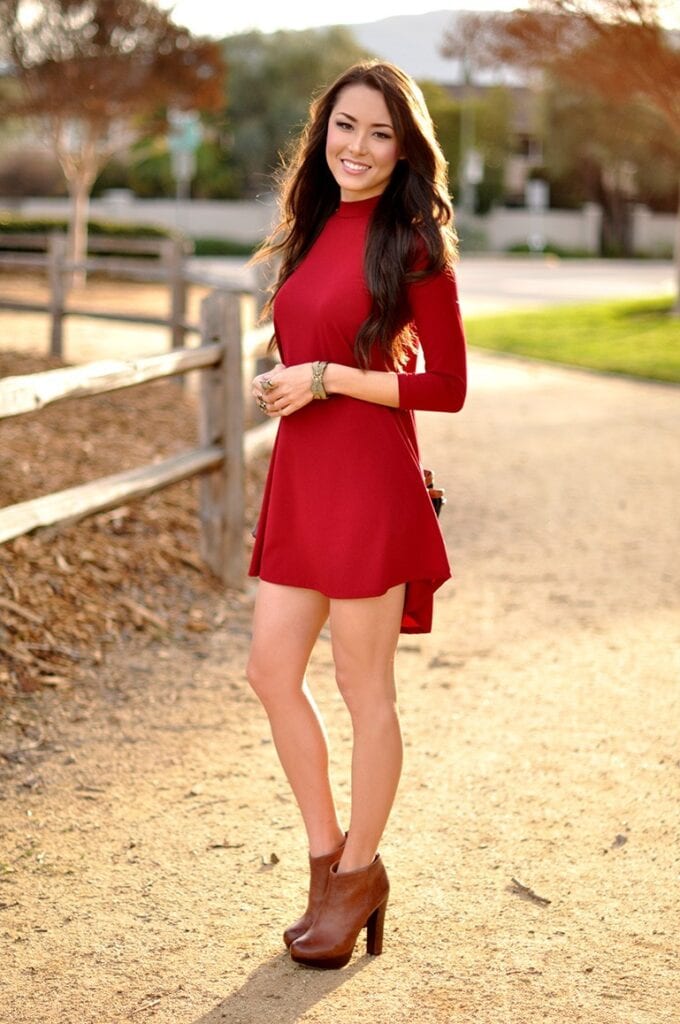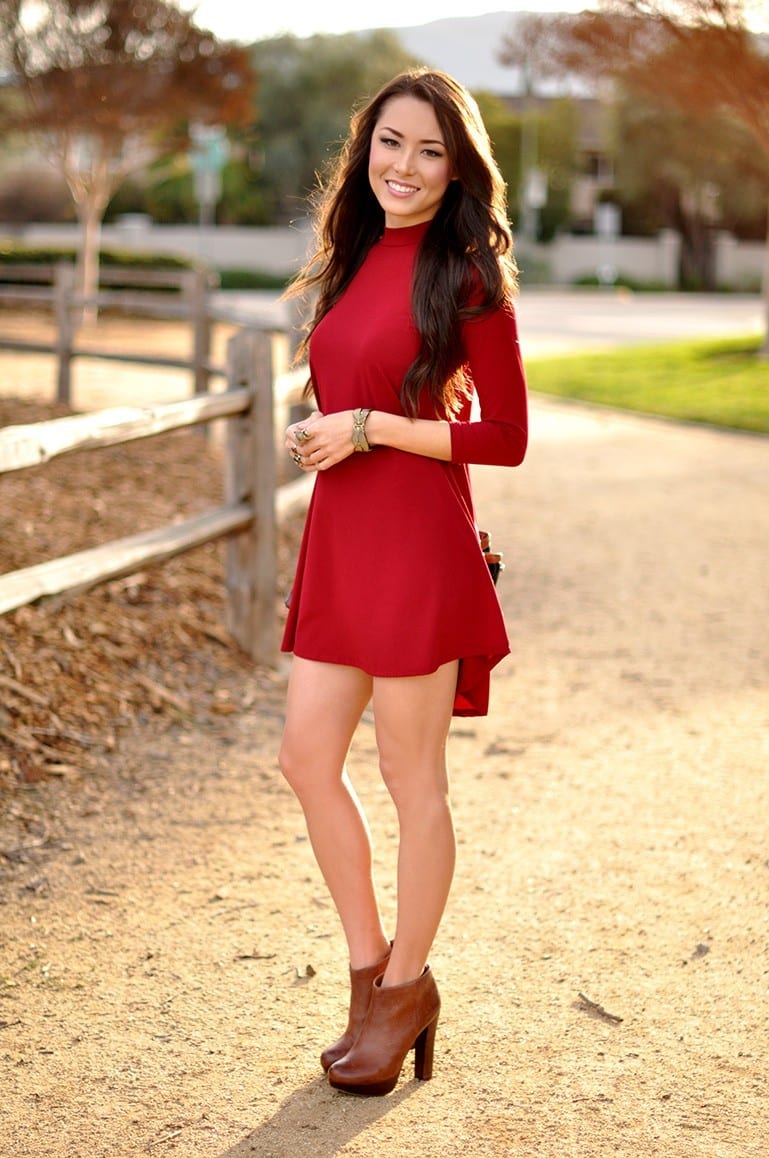 Women's Long Sleeve Elegant Bodycon Ruched Mini Cocktail Dress $22.99
7 – Emerald Green Maxi Dress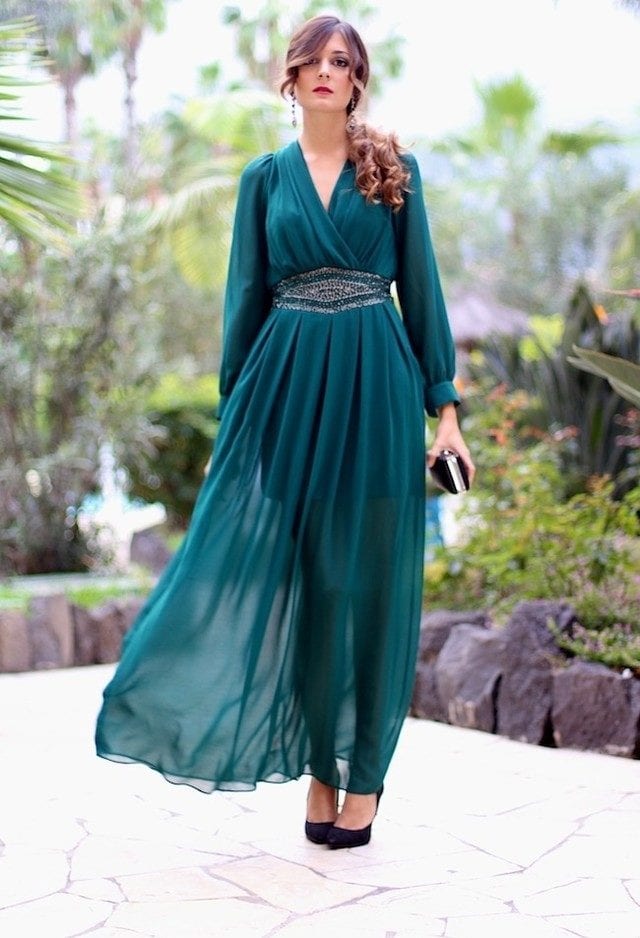 6 – Outfit Idea For Office Events
Office events like conferences, seminars, and business dinners are the most crucial ones. You cant be too dressy or too casual at such events and therefore it is difficult to decide what you should really wear. But don't worry as we are here to guide you in this situation. You can wear jeans with a shirt and add a blazer to give it a formal look. In this way, you can get a semi-formal look and you can also add some accessories like a watch or earrings.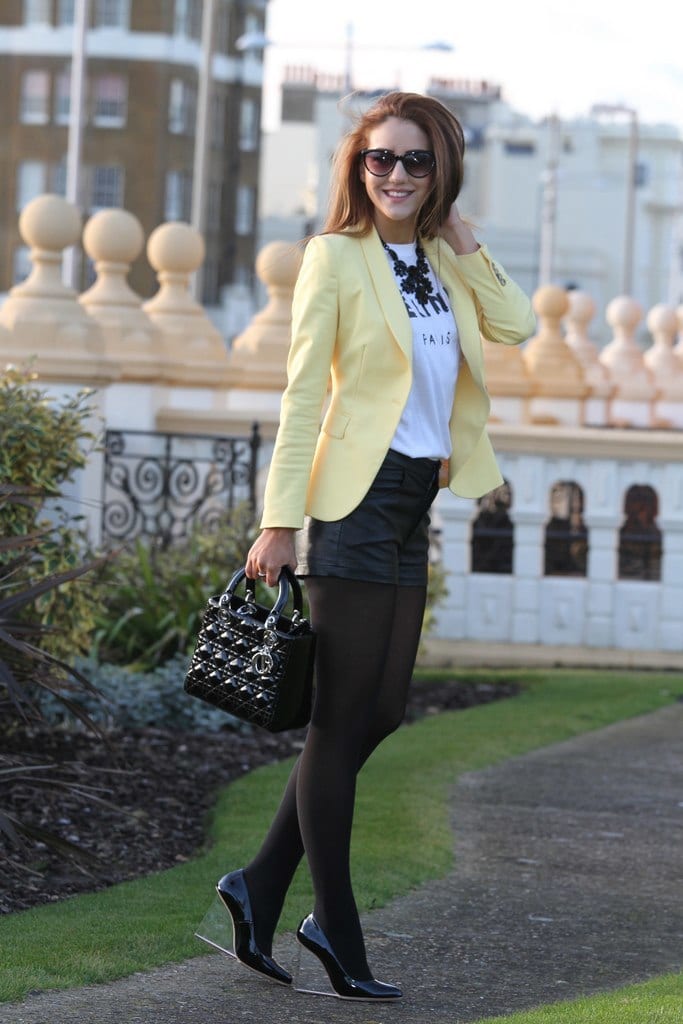 Women's Casual Blazers Open Front Long Sleeve $21.98
5 – All White Outfit For Dinner Parties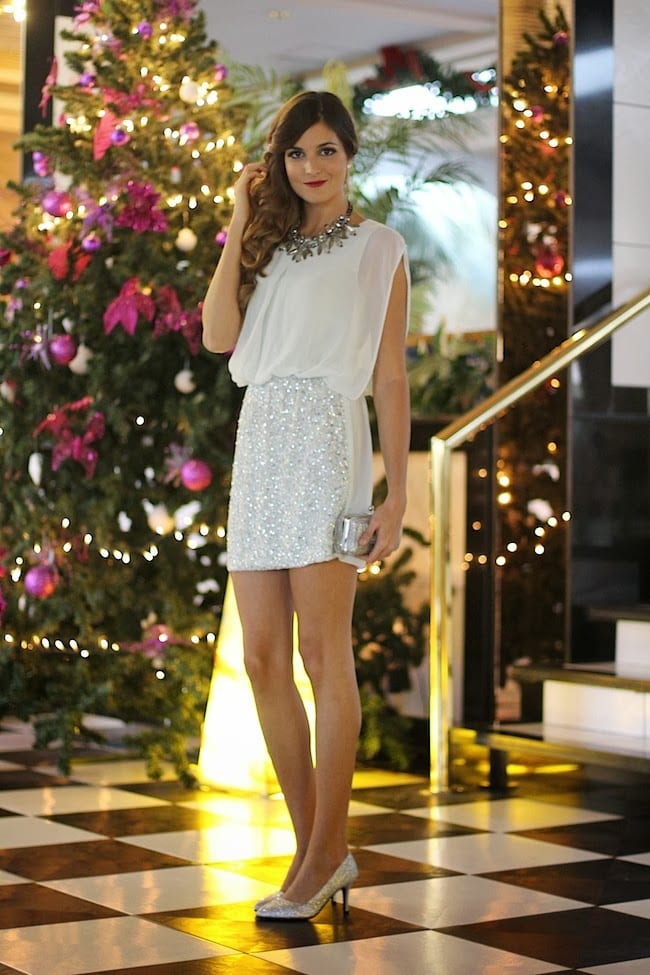 Verdusa Women's Above Knee Sequin Sparkle Mini Skirt $26.99
4 – Golden Ball Gown With Shiny Cluch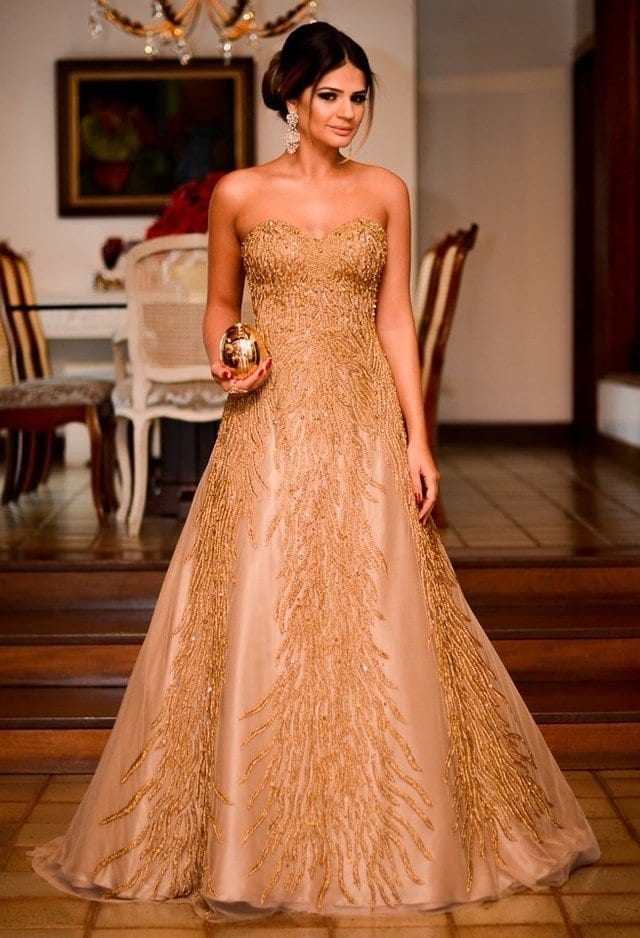 3 – Off-Shoulder Maxi Dress For A Holiday Look
We can't deny the fact that a holiday is also a special occasion for us so why not choose a special dress for it? While keeping everything minimal, you can go with a neutral color and light fabric-long maxi dress. You can also add a cute belt to add a fun factor to it. Mules or pumps will go well with it. Apart from that, you can also add some holiday essentials like hats and glasses.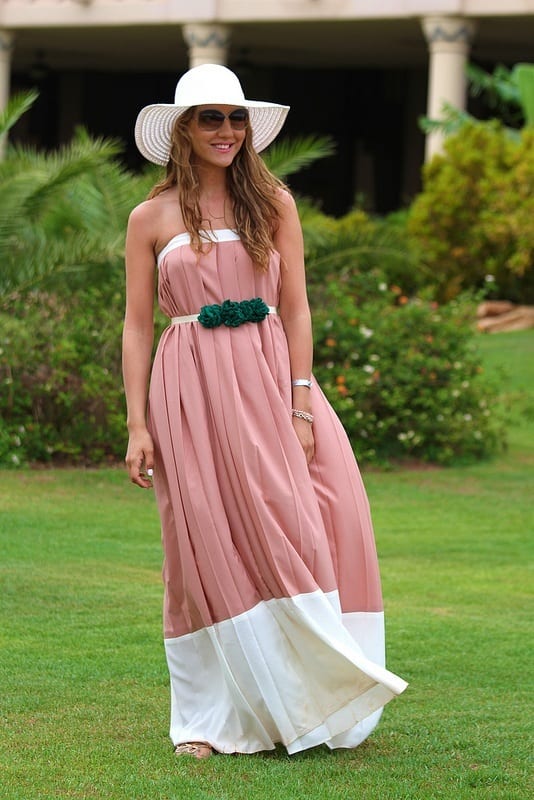 2 – Pink And Golden Flowy Dress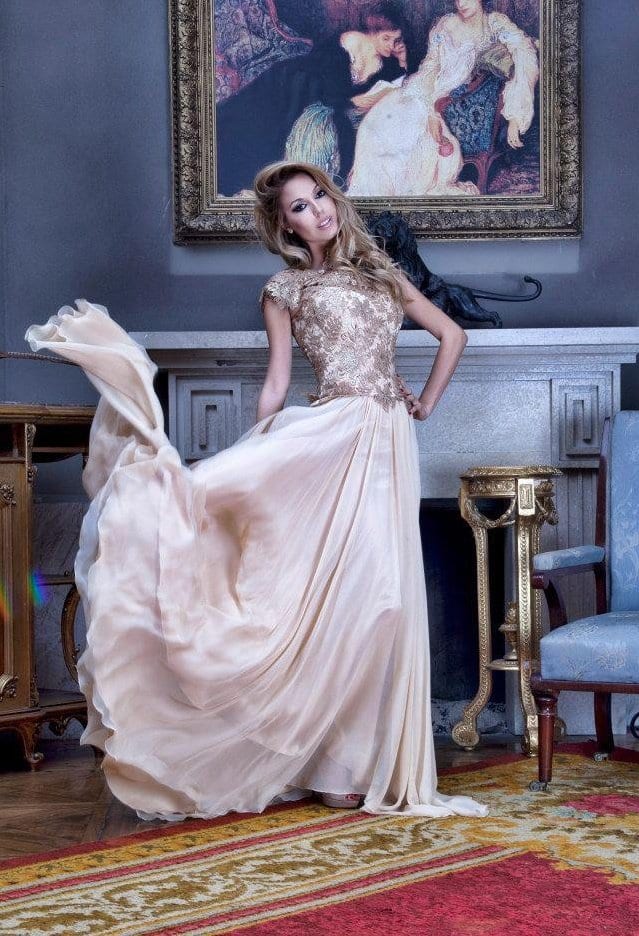 1 – Dream White Lace Maxi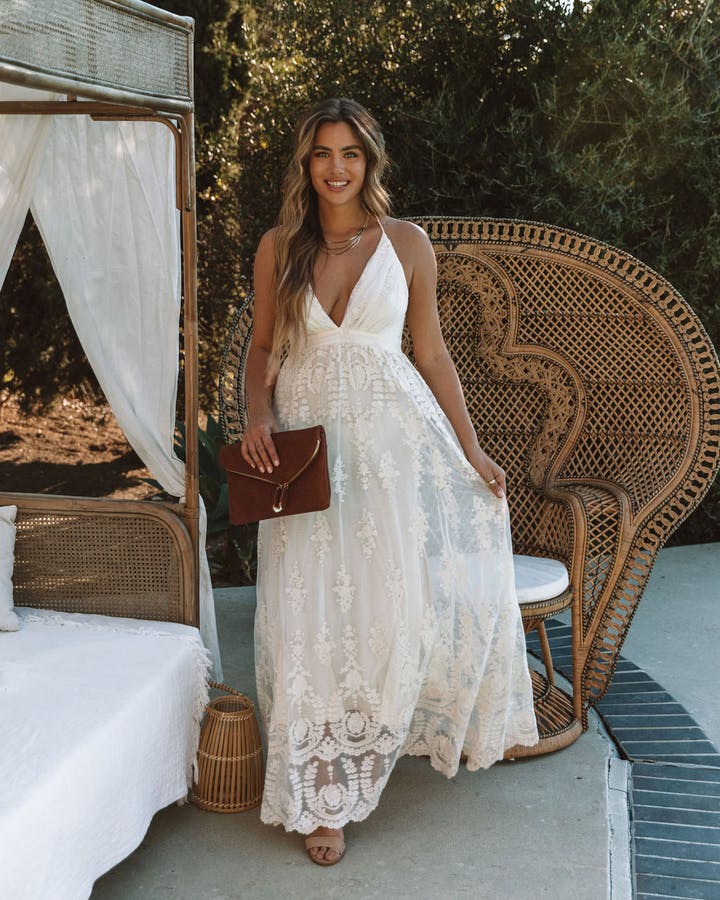 Frequently Asked Questions
Q. What kind of clothes do we wear for celebrations?
Ans. Celebrations are all about happiness and fun. Firstly, you should wear whatever you want to. If the celebration is grand and involves a lot of people, then you can wear fancy dresses and gowns. And similarly, if it is a small celebration with only close people, you can wear a cocktail dress with minimal accessories. You can go with stilettos or shimmery heels with gowns and block heels for mini dresses.
Q. What should one consider in dressing up for a special occassion?
Ans. There are so many things that you should consider while dressing up for any special event. Firstly, decide on what kind of event you are dressing up for. Is it formal or informal? And then decide your outfit accordingly. Then add minimal accessories like jewelry, bags, and other things. You can form your whole look according to your outfit and kind of event.
Q. How do you dress for different occasions?
Ans. You need to have different outfit ideas for different occasions. Not every kind of dress can be worn to every event. Gowns, maxi dresses, and silhouette dresses can be worn to weddings or parties. For daytime and semi-formal events, you can go with midi, off-shoulder, and cocktail dresses. And for office events like seminars, conferences, and dinners, you can choose to go with dress pants and blazers. The choice is yours, how you style those dresses according to the event.